Hi! Welcome to I Can Crochet That.
This is where you'll find modern crochet patterns for both beginners and experienced crocheters, stitch and technique tutorials, and a whole lot of crochet fun.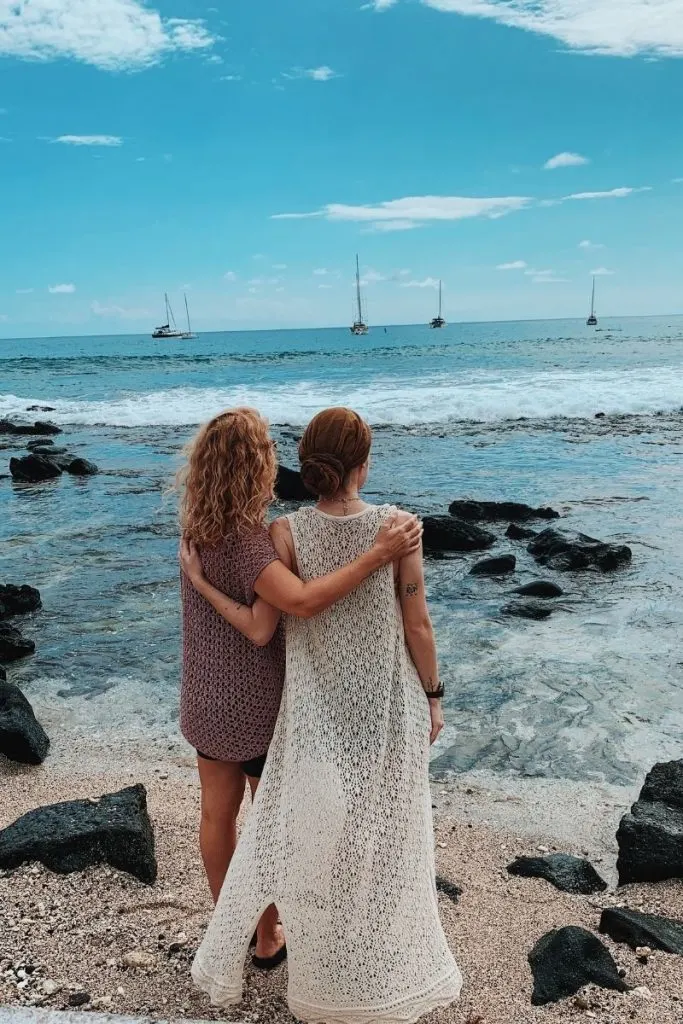 We're a mother/daughter crocheting duo and are here to help you learn to crochet, improve your crochet skills, and make crochet items you'll love having in your home and to give as gifts.
I Can Crochet That is all about adding a homemade, yet modern touch to your home and your wardrobe.
A Little About Hannah
Hannah joined the I Can Crochet That team in May of 2021 and I (Julie, aka her mom) am thrilled to have her on board!
She's the oldest of our kiddos and is about to graduate from the University of North Texas with her Bachelors in Elementary Education.
Hannah has been helping me with blogging since she was in middle school, so she knows a thing or two about this business. And…she's good at it.
She enjoys reading, yoga, movies & TV, and (obviously) crocheting. She is excited about furthering her writing career & spending her days surrounded by yarn. All the yarn.
A Little About Julie
I've been crocheting for 24 years and during that time have never once gotten tired of it and stopped.
Even when my family and I moved into a 200 sq. foot RV to travel full-time, you can bet I brought all the yarn I could squeeze in there with me. Under our RV bed, I had a bucket of shoes, a bucket of winter sweaters, and two buckets of yarn. Because priorities, right?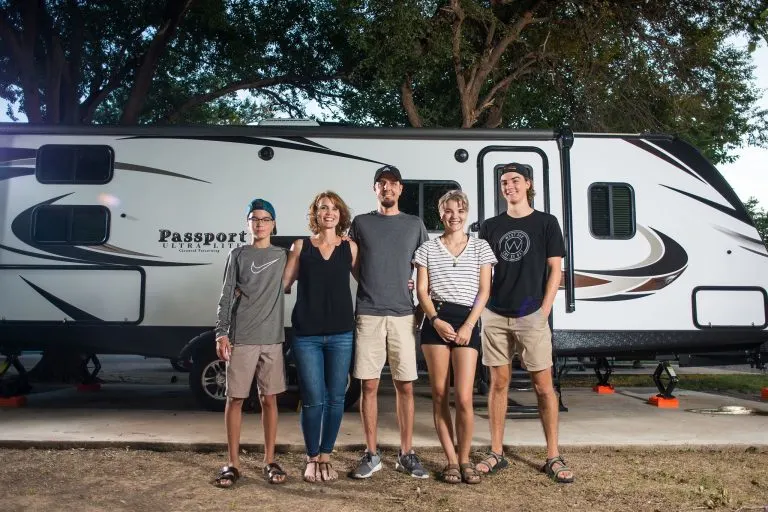 My husband has been nudging me for years to start a crochet blog and I resisted over and over again. Why? Probably a lot of reasons, but a few I can think of are:
I was afraid of turning a passion into a business
I didn't have the confidence I could design crochet patterns
Crochet blogging is the most challenging blogging I've ever done
I've been blogging for a living for 15 years (hi there, I'm old) and like crocheting, it's just something I've stuck with. It fits me like a glove. And come to find out, so does blogging about crochet!
Like many, during the 2019-2020 pandemic, crocheting became something that saved me. It kept me busy and it kept my mind at ease when the world felt strange and intimidating.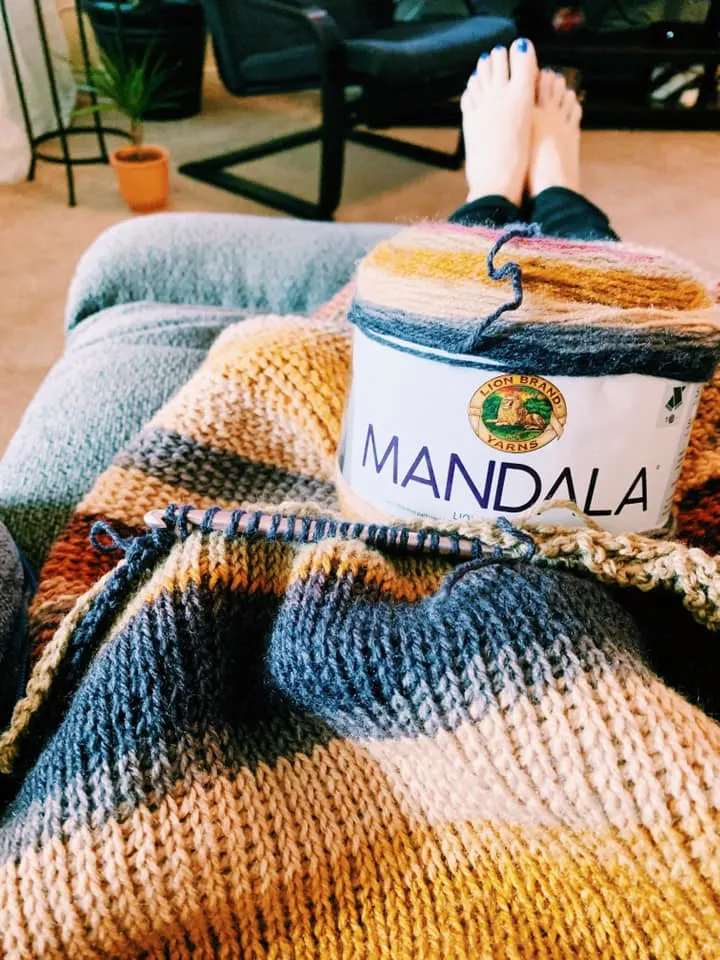 And just like that, I felt ready to turn it into a business and created I Can Crochet That.
I could feel that the timing was right, so I committed 100% and found myself crocheting for 10+ hours a day, as well as dreaming about pattern ideas as I slept.
I chose the name I Can Crochet That for a couple of reasons: a) as I'm browsing online or in-store for home decor items I think 'I Can Crochet That' all the time; and b) I want you to know and learn that yes, you can crochet that, too.
We're excited to be on this journey and want to thank you for joining us. Now, break out those hooks and yarn, and let's crochet that.