Ready to deck the halls? Check out these 10 crochet Christmas decorations for a handmade touch to your home.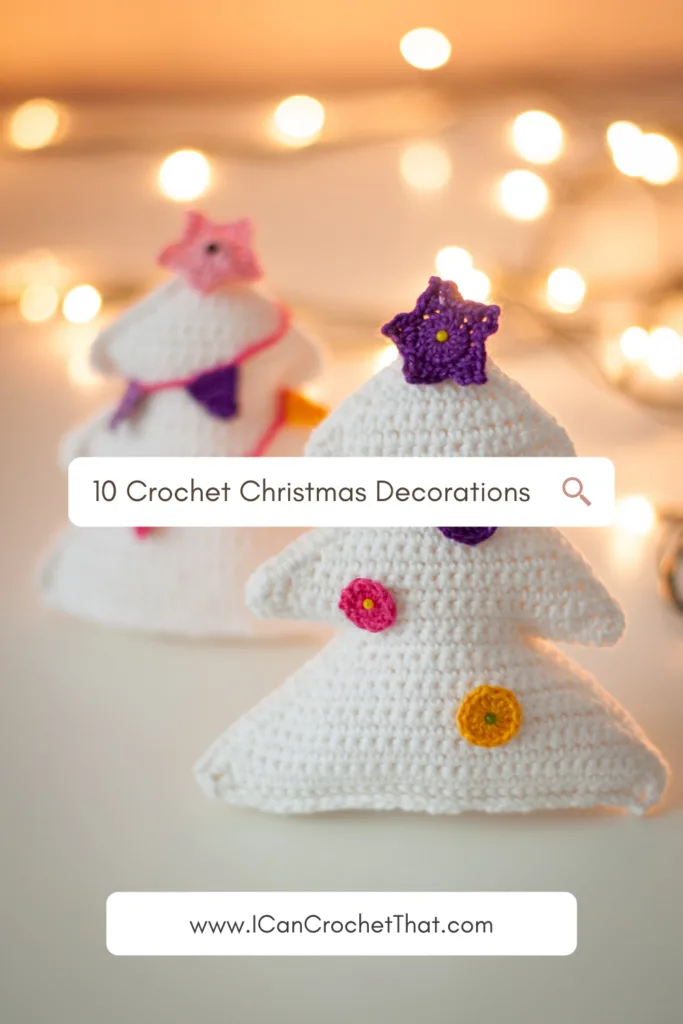 There's something so fun about going shopping for holiday decorations. Looking around the store at all the different festive goodies deciding what to decorate your house with that year, the anticipation of actually decorating, it's all magical.
But why not try something a little different this year and make your own Christmas decorations?
These ten crochet Christmas decorations are sure to brighten up anyone's home and make great projects or gifts for the holidays.
10 Crochet Christmas Decorations for Your Home
1. Crochet Christmas Tree Skirt
This granny square (or granny hexagon, if you will) tree skirt makes a fun craft for the holiday season and in the end, you'll have your own unique tree skirt to pass down for years to come!
The pattern is available for free here.
2. Crochet Christmas Tree
This classic crochet Christmas tree would make a great hallway or front porch decoration, or even a table centerpiece for Christmas dinner.
You can find the pattern for free here.
3. Crochet Snowball Wreath
Make this easy and adorable snowman crochet wreath with a styrofoam wreath and your favorite yarn. Complete with snowballs and a snowman with a little scarf.
You can find the free pattern here.
4. Crochet Reindeer Blanket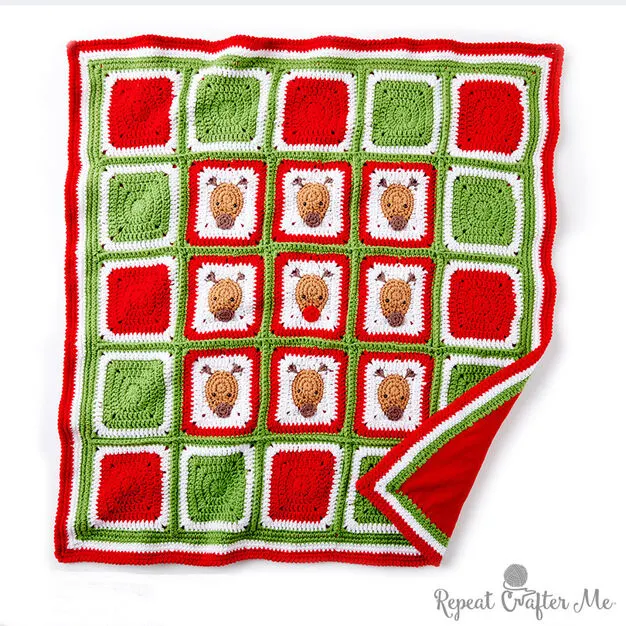 If you're looking for a throw blanket to adorn your couch with this holiday season, this reindeer blanket is a great choice.
It's made up of red and green granny squares with white trim, as well as white granny squares with a reindeer and red trim.
The pattern is available for free here.
5. Amigurumi Cat Stocking Decoration
This precious little cat makes a great stocking or mantle decoration for the holidays.
He has little paws that help him hang off a stocking, or he can just sit on your mantle or tree. So many options!
You can find the pattern for free here.
6. Christmas Baubles
These little baubles can be paired with a smaller tree, like the white one in the article, for a little modern Christmas decoration.
Alternatively, you can mix up the sizes of your ornaments by adding them to your normal Christmas tree.
Just depends on your style and preference!
The pattern is available for free here.
7. Christmas Gnome
Gnomes seem to be all the rage this year (and for good reason; they're adorable), and these Christmas gnomes are sure to add a magical touch to your home this holiday season.
Put them in the entryway, by your tree, on your mantle, anywhere that tickles your fancy.
The pattern is available for free here.
8. Amigurumi Tree Wall Hanging
This creative Christmas decoration features three adorable amigurumi Christmas trees hanging from a wooden dowel or stick, with a strand of twine to hang it on the wall.
You can put it indoors or outdoors (it makes great door decor!).
The pattern is available for free here.
9. Christmas Tree Scene
This mini Christmas-themed crochet scene is perfect for tabletop decoration for the Christmas season.
It features little crochet presents, a tree skirt, and a Christmas tree with little beads for ornaments! Could not be any cuter.
You can find the pattern for free here.
10. Crochet Lightbulb Garland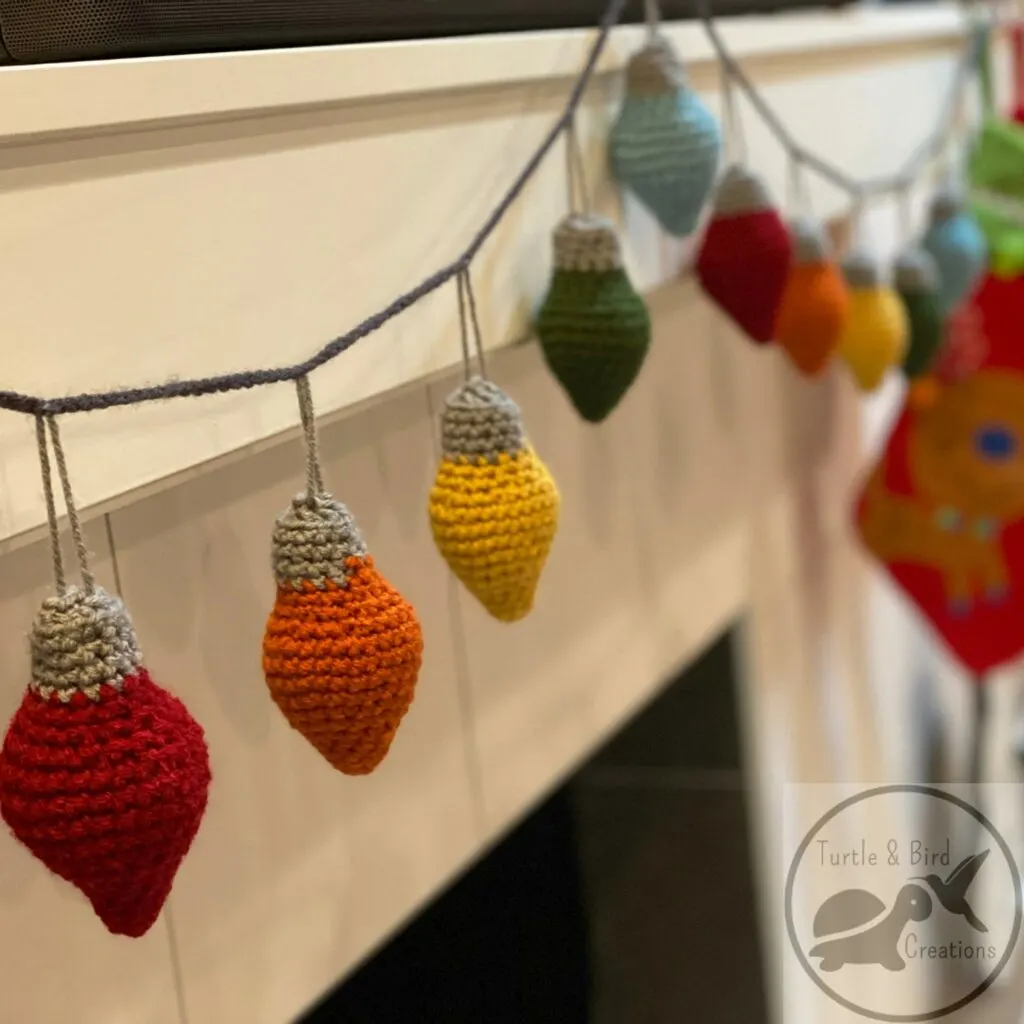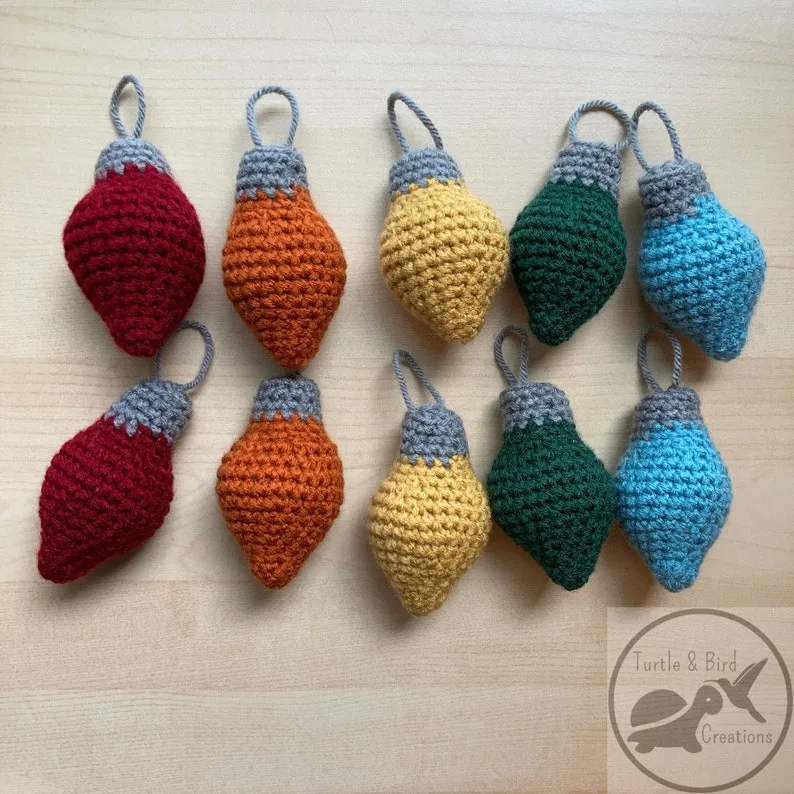 If regular lights are too much of a hassle, try making your own crochet Christmas light garland instead!
This pattern gives you the option to make them all into a garland or use them as individual ornaments.
The pattern is available on TurtleBirdTX's Etsy shop here.
Looking for More Crochet Christmas Decor?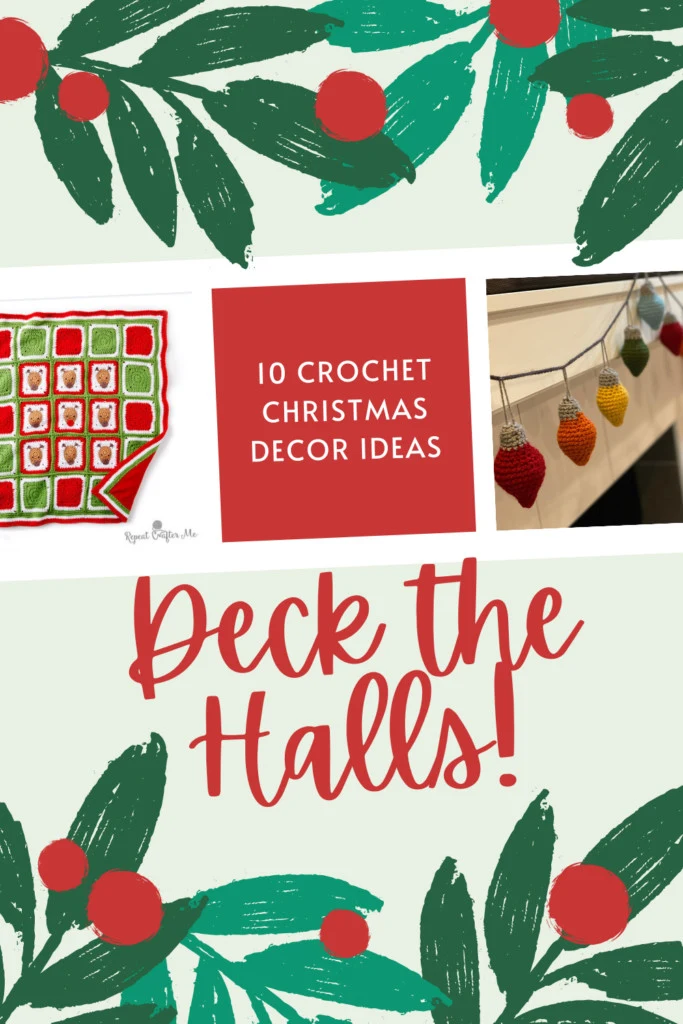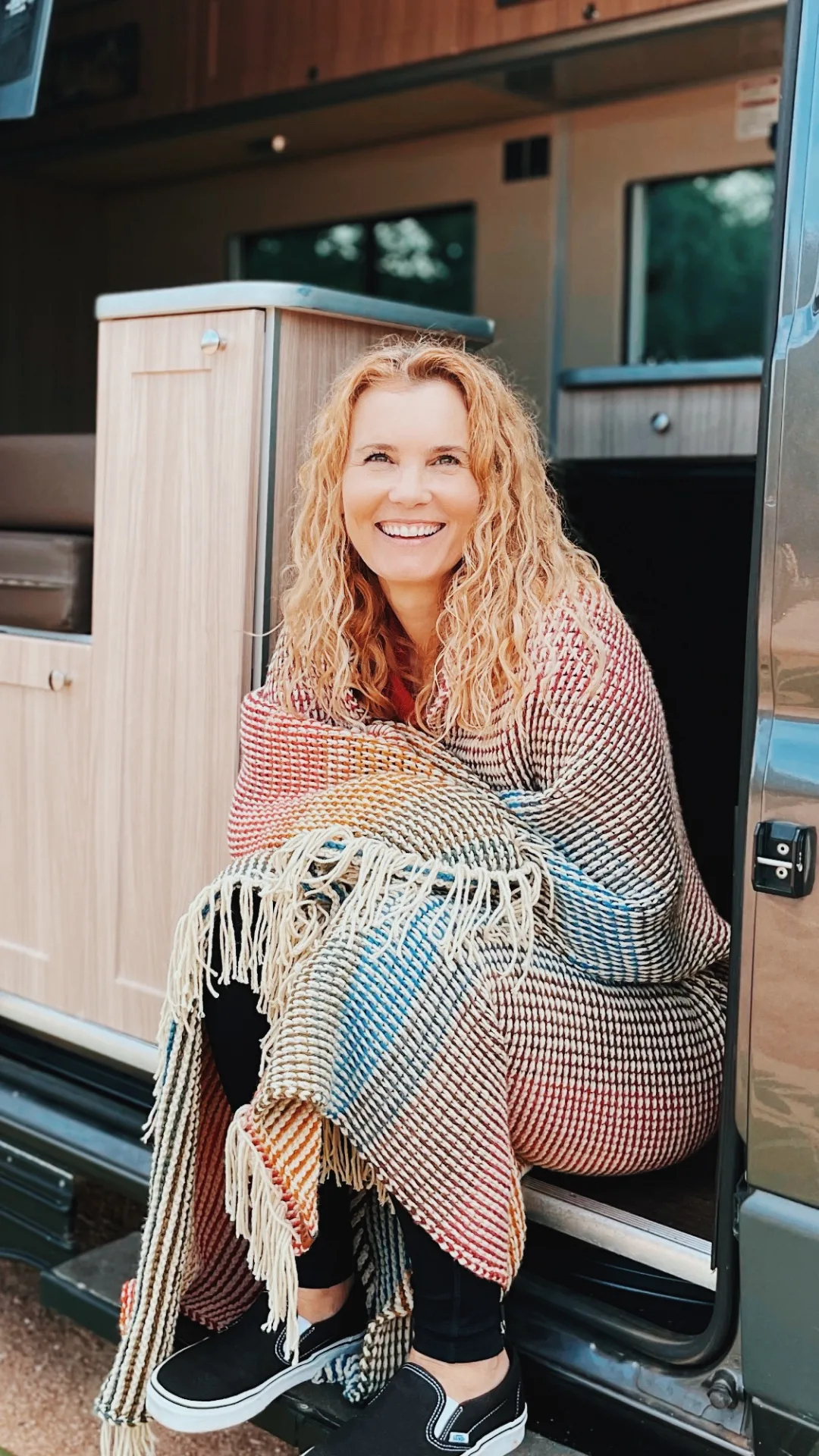 Hi! I'm Julie. I design modern crochet patterns and tutorials to help you learn to crochet. I've been crocheting for over two decades and with the gentle nudging of my husband, decided to turn this passion into a career. Although we travel a lot in our campervan, you'll never find me without a bag of yarn and projects.