Last Updated on December 29, 2021
Are you trying to find the best yarn subscription boxes for yourself or someone you love? Check out these choices to see which is best for you!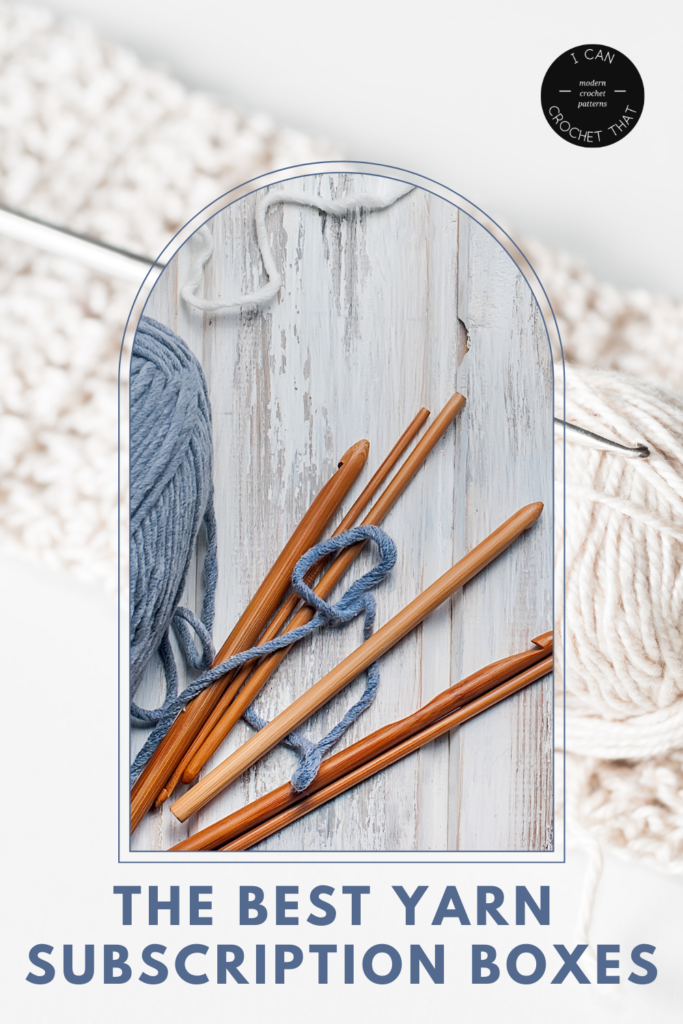 I absolutely love getting yarn in the mail. It's easily the most exciting package. But what's even better is having new yarn to look forward to every month.
Enter: the yarn subscription box.
It's a great way to experiment with different types and colors of yarn and create beautiful projects.
But oh however does one choose when there are so many?
I have 16 boxes for you to choose from today, so explore and choose whichever one fits your needs the most.
The Best Yarn Subscription Boxes (Happy Mail Every Month!)
1. Knitcrate
KnitCrate is a yarn subscription box that sends both a beautiful skein of yarn and a knit/crochet pattern.
You choose a color vibe that you like, and they send you a skein of their premium yarn, and both a knitting and crochet pattern.
This box is a great choice whether you knit or crochet and all of the yarn is beautiful!
Knitcrate can be found here.
2. Darn Good Yarn
The Darn Good Yarn monthly box gives you the choice between a yarn, fabric, or beading box, and they each run just $10 a month!
That's a pretty good deal if you ask me. Also, their yarn is 100% recycled and absolutely gorgeous.
The box is available here.
3. The Crochet Society
This box is specific to crochet and has all sorts of wonderful things in it!
It includes yarn, a crochet hook, a pattern book, and other little goodies. The box is from the U.K. so it runs about £18.99 a month, which is equivalent to $24.
You can find the box here.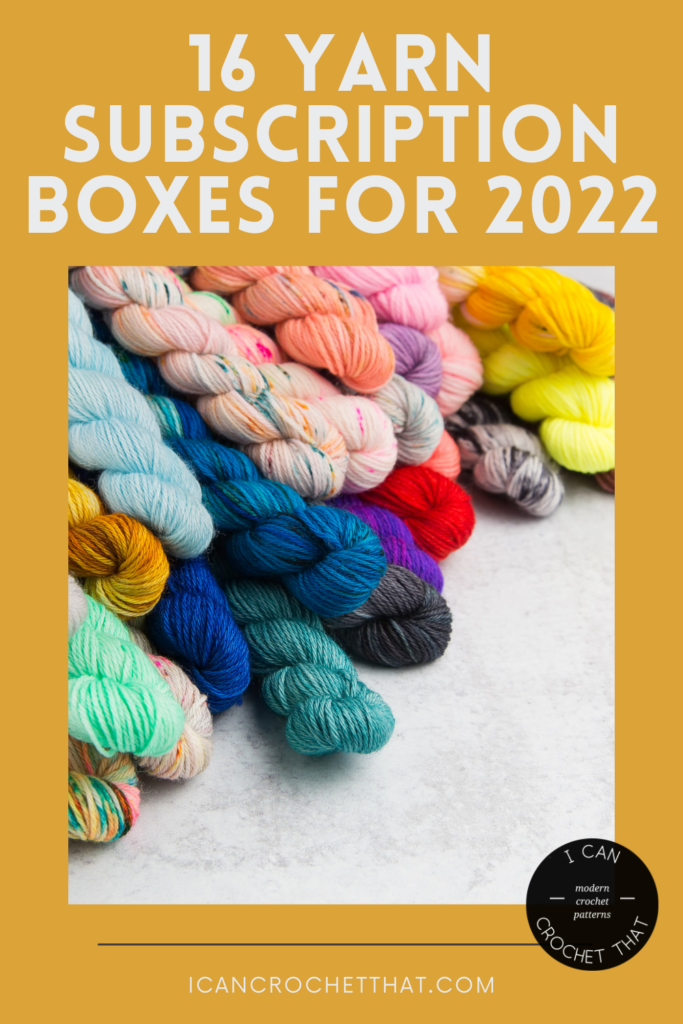 4. Mountain Meadow Wool
I love the entire vibe of this yarn box. It has a cozy, natural, mountain feel with beautiful yarn.
Each box comes with a project to complete depending on which type you would like: knitting, crocheting, or felting.
The price depends on the project. The projects are primarily knitting, but there are a few crochet ones as well.
It runs about $51 for a box every other month, and you can get the box here.
5. The Little Box of Crochet
This UK-based company has both crochet and knitting boxes and ships anywhere in the world.
Each box has an exclusive project as well as a pattern book and little treat. Each one is £37.90, which equates to around $51 US.
You can find The Little Box of Crochet here.
6. YarnYay
This yarn subscription box is a little different from the other ones, as it has both a crochet and knitting pattern in one box.
Both patterns are for the same type of project, so whether you knit or crochet, you won't be left out!
The box runs about $35 and you can find it here.
7. Crochet Surprise
This exclusive crochet box features yarn, a pattern, tea (how great is that?), and a video tutorial.
The subscription comes with access to the Facebook group, partner discounts, and access to the last 12 months of projects.
The Crochet Surprise box runs $34.95 and is available here.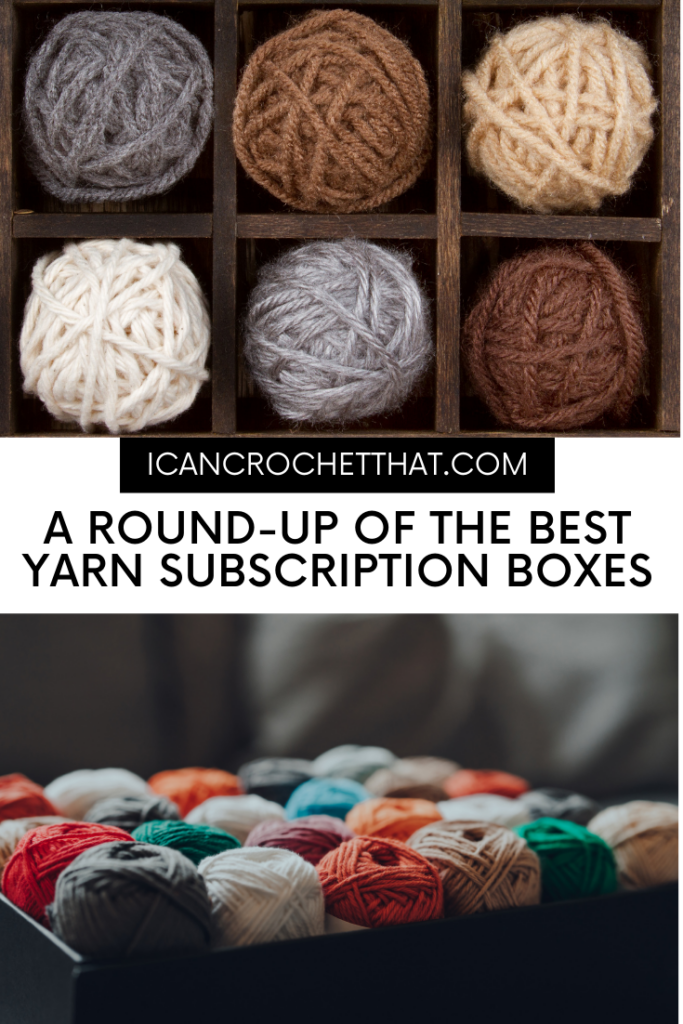 8. WeCrochet
This website has yarn subscription kits as well as several other things to enjoy. They also sell pattern kits, project kits, and tool kits, as well as yarn value packs.
The subscription boxes run about $35. You can find the WeCrochet website here.
9. Little Skein
This Anne of Green Gables themes box features gorgeous Cashmere Blend skeins of yarn.
Each box is just one skein for $34, but you also have the option to choose the subscription with the mini coordinating skein in addition to the regular-sized skein for $44.
You can find Little Skein here.
10. The Hook and Needle Club
Like YarnYay, The Hook and Needle Club subscription boxes come with both knit and crochet patterns.
Boxes are good for beginners to advanced and have plenty of projects everyone will love.
It's $19.99 per shipment, but your first box is $9.99!
You can find The Hook and Needle Club box here.
11. The Leither Collection
This box has the unique feature of having a box just for crochet hooks. So you can either choose the hook box, or the deluxe box that includes the yarn as well as a pattern and a surprise item.
You can also choose to have additional skeins if you would like.
The prices vary depending on what you choose, but they start at $16.
The Leither Collection website can be found here.
12. Jimmy Beans Wool
Jimmy Beans Wool has four different options: a shawl kit, a blanket kit, and an accessory kit.
Each comes with yarn and both crochet and knit patterns.
If there's a certain kind of project you're interested in, this box is a great choice.
They run about $13 for the shawl kit, $24 for the blanket kit, and $20 for the accessory club.
The JimmyBeansbkxes can be found here.
13. Crochet One by Cratejoy
This crochet-specific box is a great choice for beginners, as it has thorough instructions for even the newest crocheters.
It includes new yarns and patterns every month and they vary in textures and weights.
The box runs about $38 per month and you can find it here.
14. Knit-Wise
This service has an option for either crochet or a knit subscription box.
Each box has everything to complete one project but also has an option for just the yarn as well as just the pattern.
You can also choose which level crochet project you want, with both beginner and intermediate/advanced options.
Boxes start at $31 and you can find them here.
15. Southern Skein
This box is specific to sock yarn and includes hand-dyed yarn, a stitch marker, and a surprise gift.
There's a standard box and a deluxe box, which includes 2 skeins, a stitch marker, a surprise gift, and a project bag.
Boxes start around $32 a month and the boxes are available here.
16. Destination Lane
This unique box explores six different destinations around the world throughout the year, with yarn for each destination.
Each box comes with hand-dyed yarn that goes with the destination theme, as well as a bag and a travel dossier.
The dossier includes patterns, pictures of the six destinations, and information all about them.
Boxes start at $18 for just the yarn and $36 for the yarn and the bag.
The boxes can be found here.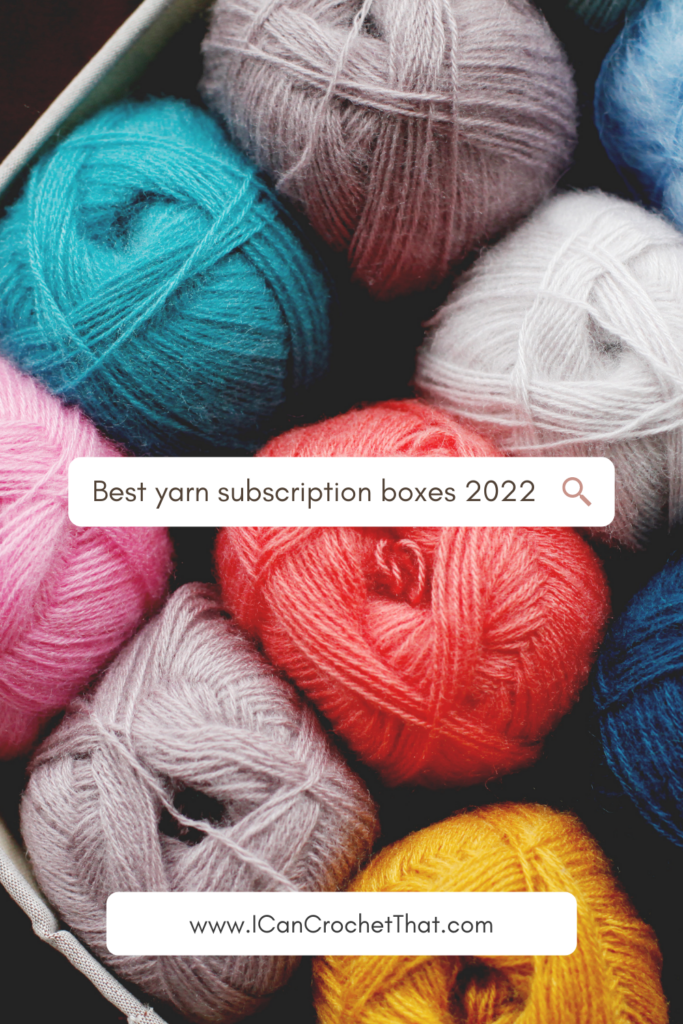 Are you a beginner crocheter? If so, you might find this article about the best yarn for crochet beginners helpful!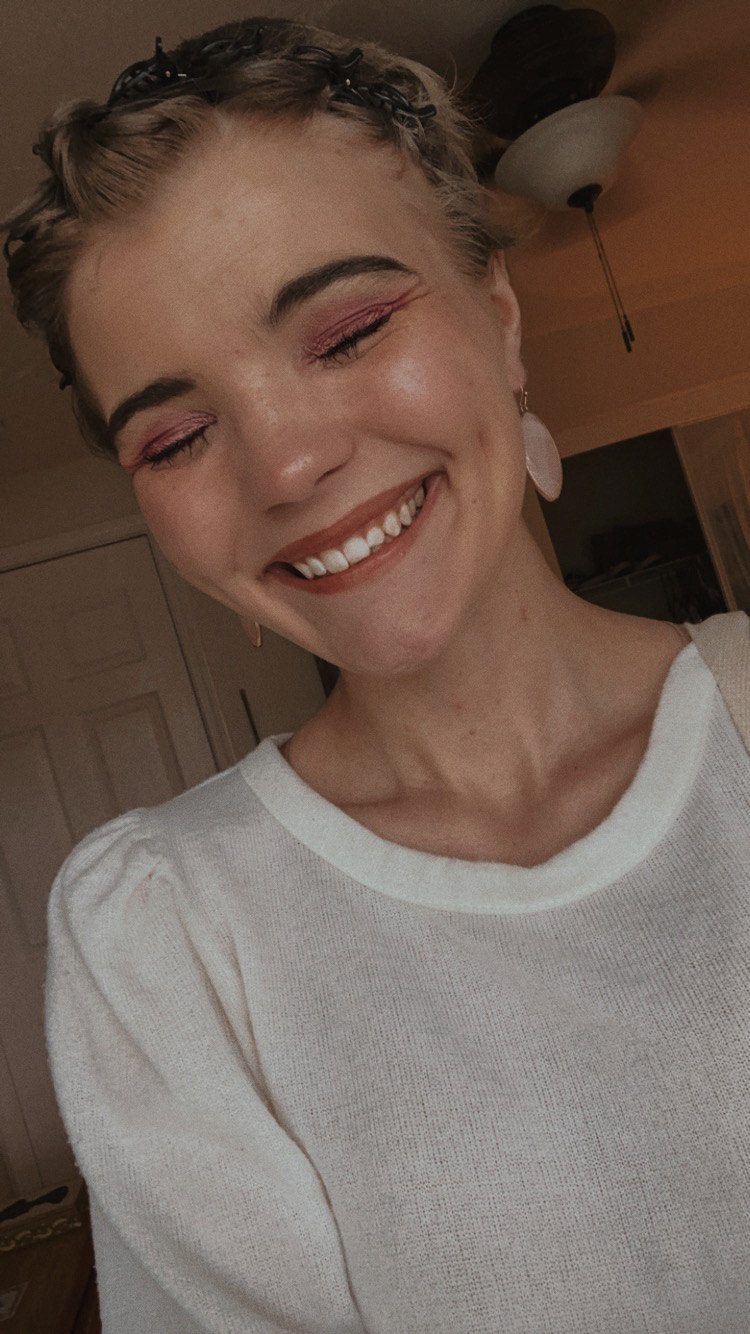 Hannah is the eldest of the Bonner family's three kiddos. She graduated from the University of North Texas with her Bachelors in Elementary Education. She enjoys reading, yoga, movies & TV, and (obviously) crocheting. She is excited about furthering her writing career & spending her days surrounded by yarn. All the yarn.