If you're looking for a simple crochet throw pattern you can whip up quickly and while watching your favorite shows, this pattern is for you.
The crochet linen stitch has become a favorite of mine for creating modern crochet blankets.
You can purchase a printable of this pattern on the I Can Crochet That Shop here.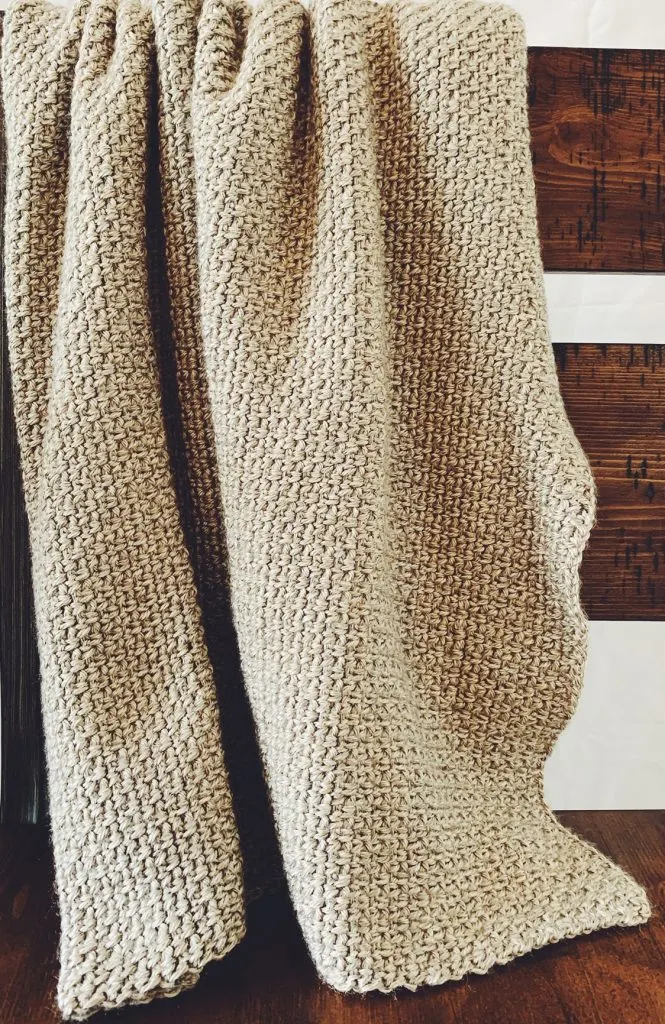 Linen Stitch Crochet Throw Pattern
Sometimes it's the simplest crochet stitches and a soft neutral yarn that ends up making a blanket I can fall in love with.
Whenever I'm trying to create a pattern or make something to give as a gift, I often find myself going back to the basics and the stitches I learned early on when I started learning to crochet.
The linen stitch is one of those stitches.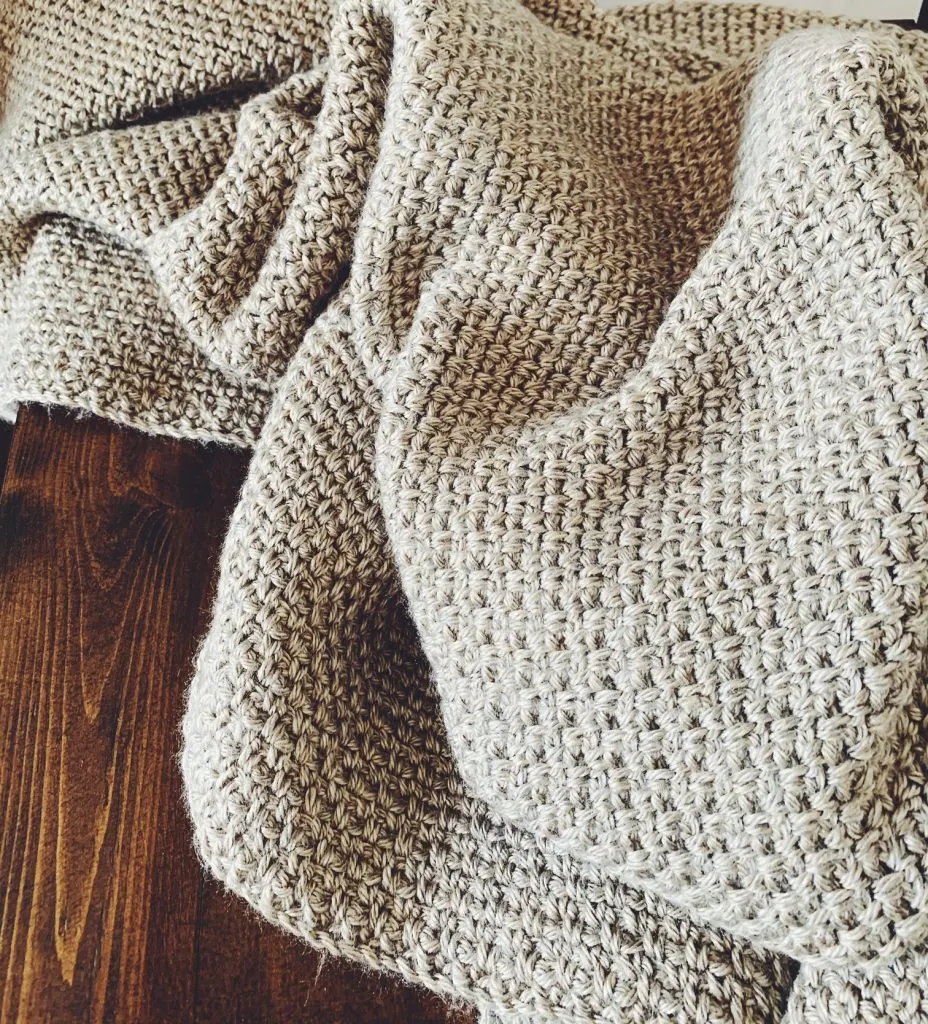 You just can't beat the texture this stitch creates.
I actually whipped up this blanket way before I released the linen stitch baby blanket with the bobble border, which you can find here. I waited so long to post it because it felt so incredibly simple. And that's because it is!
But, sometimes a simple pattern is exactly what we makers need, am I right?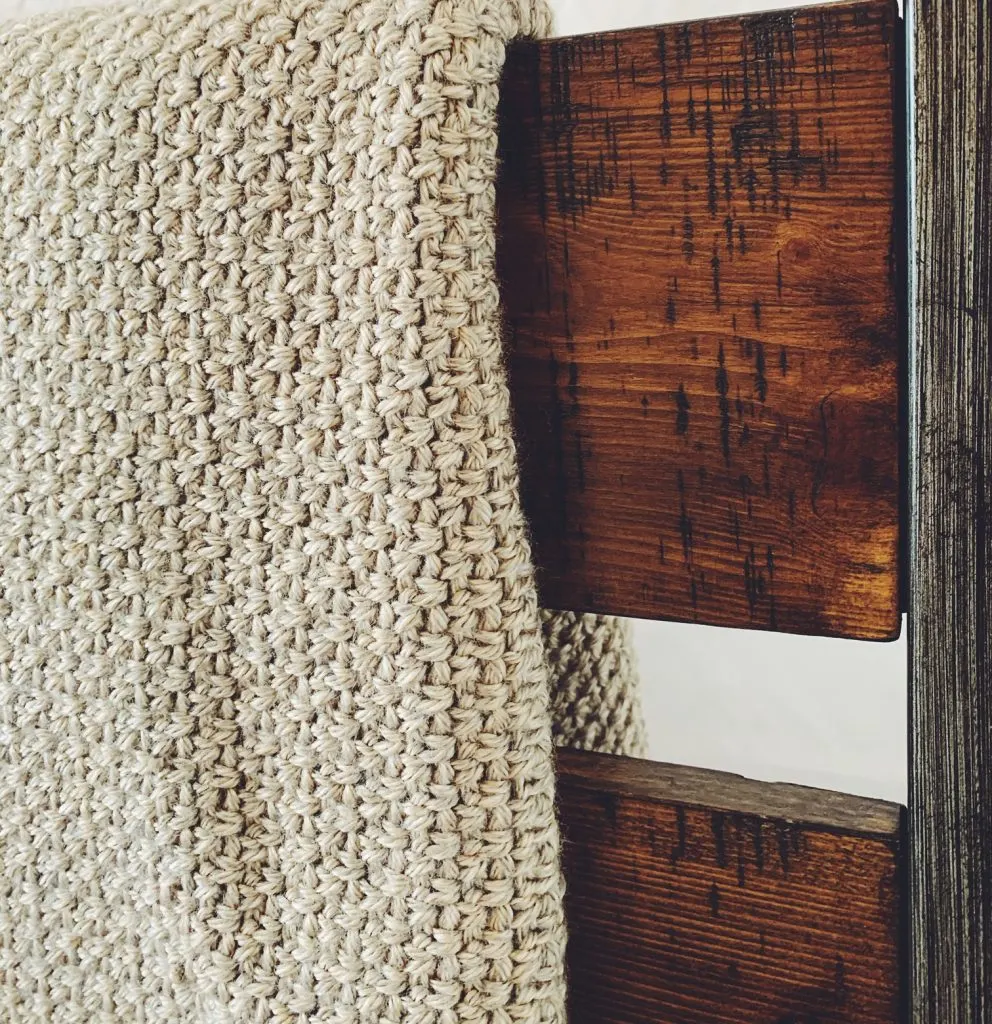 Crochet Linen Stitch How-to
I haven't created any crochet how-to videos in awhile because I'm in the process of moving. And not just to a new place in my town of Austin, TX. Nope, I'm moving to The Big Island in Hawaii.
So, needless to say, things are a little crazy around here! We're moving in a few weeks, so once I get settled in our condo and find a place to set up my camera, I'll start shooting some tutorial videos.
But until then…
UPDATE: I'm back in Texas and am filming crochet tutorials again. Here's a video on how to crochet the linen stitch. Enjoy!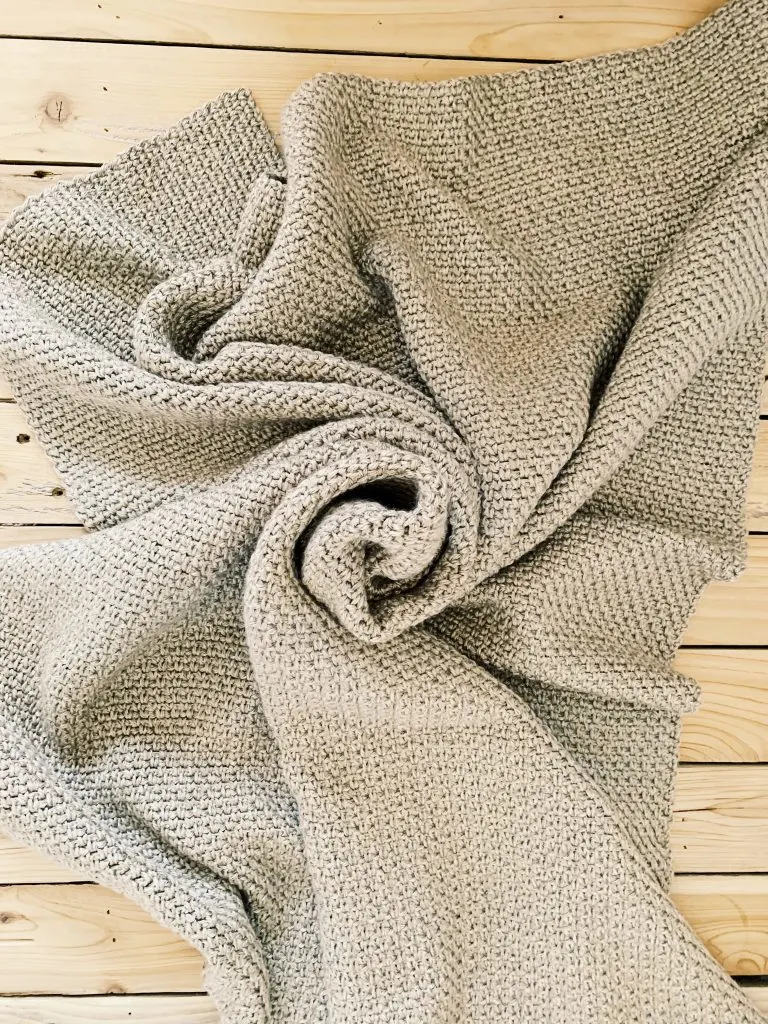 Here are the basics of the crochet linen stitch I shared in another post:
The basics of the linen stitch are it's all about stitch placement. If you know how to do a chain and single crochet, then you'll find this pattern super easy. Because that's all it takes to master!

On each row, you'll do a repeat of single crochet (sc), skip a stitch and make a chain. In the pattern it's written (sk st, ch 1). And each row is also staggered. So on the next row, you'll do a single crochet in the chain stitch space. Note: it's not in the chain, it's around it.

Linen stitch: sc in first ch-sp. *ch 1, sk 1 sc, sc in next ch-sp; repeat from * across row; ch 2, turn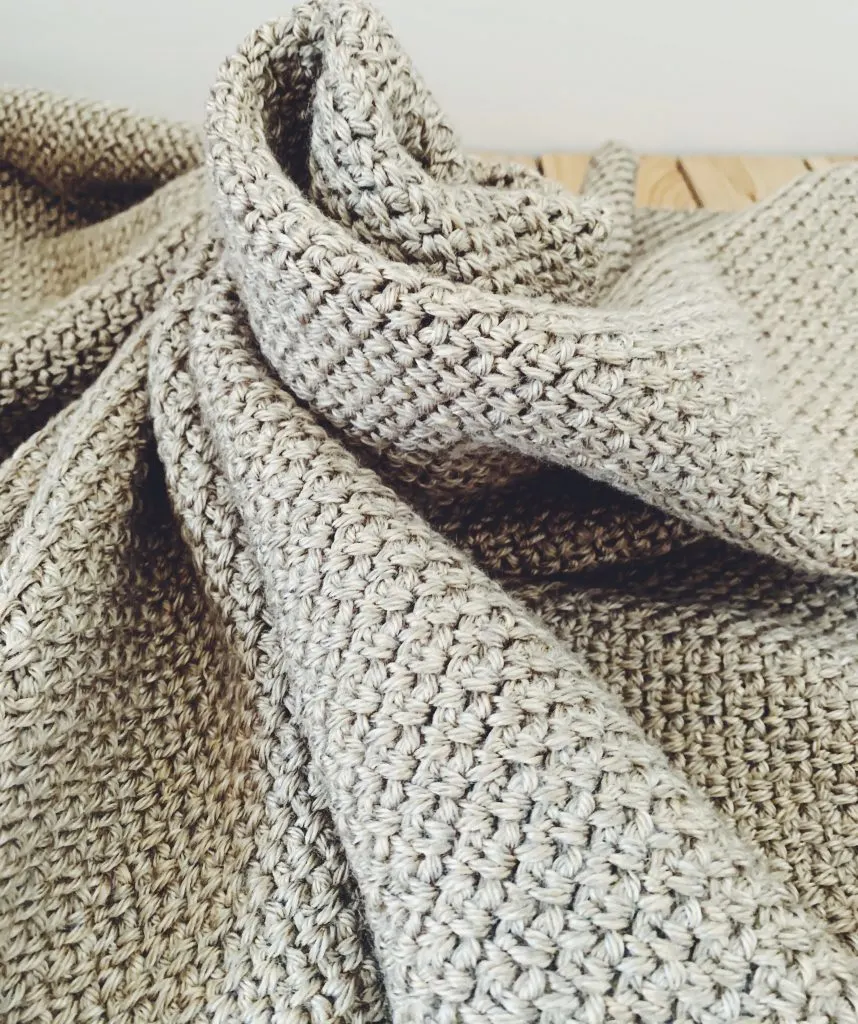 It looks like Lion Brand might be phasing out their Heartland line because I can't find the color I used for this blanket anywhere. I used Grand Canyon and am so happy with this neutral color.
I was wrong because they've restocked all of the gorgeous colors, including Grand Canyon here.
You can find the colors they have left on LionBrand.com here or Amazon.com here.
They do have several neutral colors left like Great Sand Dunes and Dry Tortugas. But this blanket would be gorgeous in any of the available colors.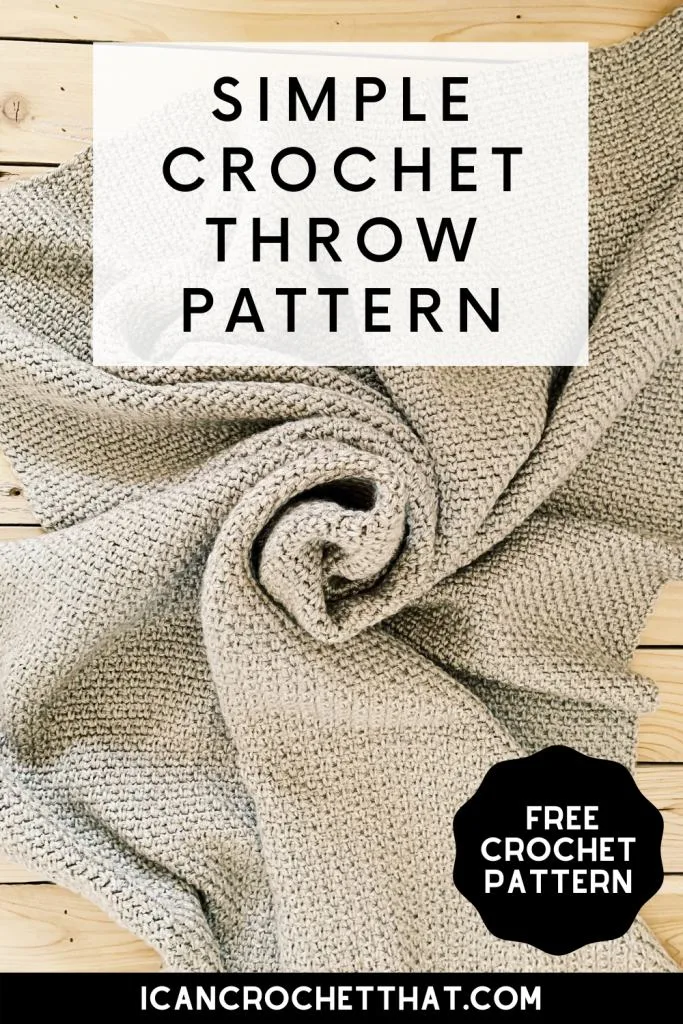 I fell in love with how soft this yarn is. Plus, being the National Park junkie I am (you can read a little about my full time travels here) I'm obviously drawn to any yarn with a travel or nature theme.
Side note: with my upcoming move to Hawaii, there's a 100 percent chance you'll start to see patterns on here inspired by the islands. 🙂 In fact, I already have one Hawaii-inspired blanket called The Aloha Blanket.
Simple Linen Stitch Crochet Throw Pattern
Pattern Description
The linen stitch simple crochet throw is the perfect modern blanket to give as a gift or to make for your own home.
Whether you're a beginner crocheter or an expert, you'll love whipping this up.
The linen stitch creates a beautiful texture and the Lion Brand Heartland yarn makes this a heavier blanket to curl up with when the temps start to drop.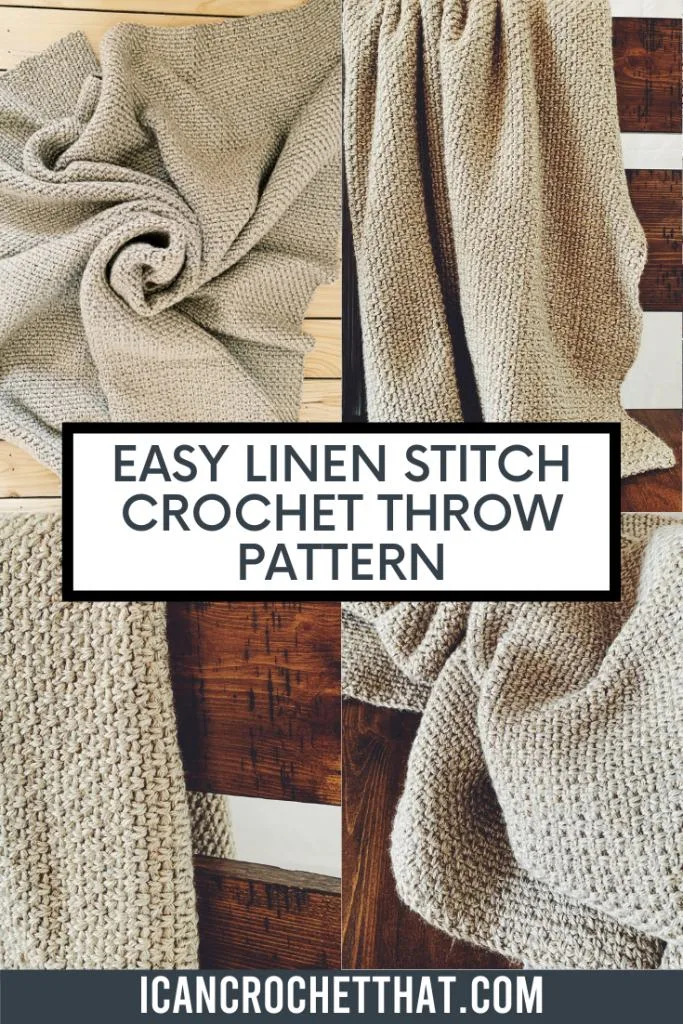 Get the Simple Linen Stitch Blanket Pattern for free by joining the I Can Crochet That Community below!
Pattern Notes
Details
Method Crochet
Skill Level Beginner
Hook 5.5mm | I-9
Other Yarn Needle
Yarn Lion Brand Heartland, Grand Canyon, 1004 yds
Gauge 4" x 4" = 19 sts x 17 rows
Size 36" x 47 ½"
Abbreviations
ch chain
ch-sp chain space
rep repeat
st(s) stitch(es)
sc single crochet
sk ch skip chain
sk st skip stitch
* or ** repeat whatever follows the * or **
You can purchase a printable of this pattern on the I Can Crochet That Shop here.
The Pattern
Turning chain counts as 1 stitch
FOUNDATION ROW
ch 168, sc in 4th ch from hook, *ch 1, sk 1 st, sc in next st; rep from * across row;
ch 2, turn (166)
ROW 1
Sc in first ch-sp, *ch 1, sk 1 sc, sc in next ch-sp; rep from * across row; ch 2, turn (166)
ROWS 2 AND ON
Repeat row 1 until you've reached the desired size for your blanket or until you've used the last skein of yarn
Finish
Omit turning ch after final row, cut yarn and draw through loop on hook, weave in all ends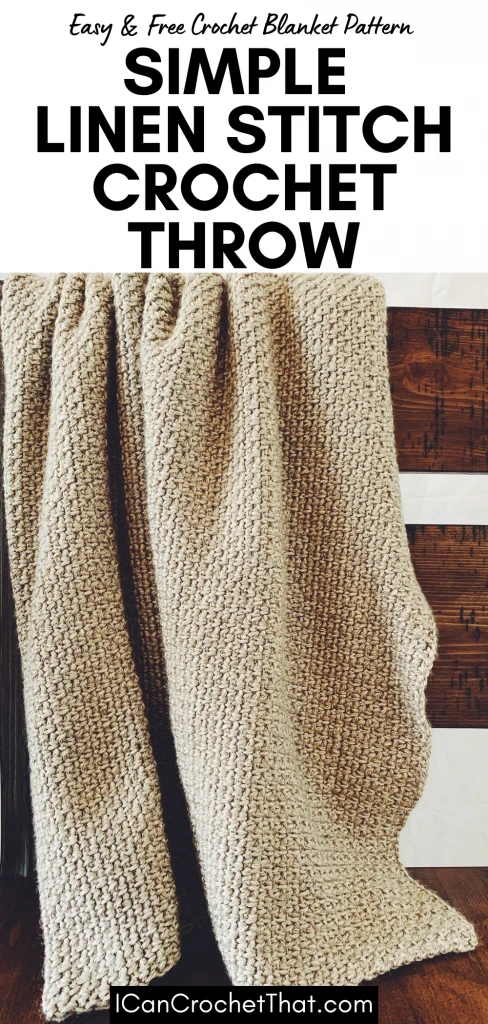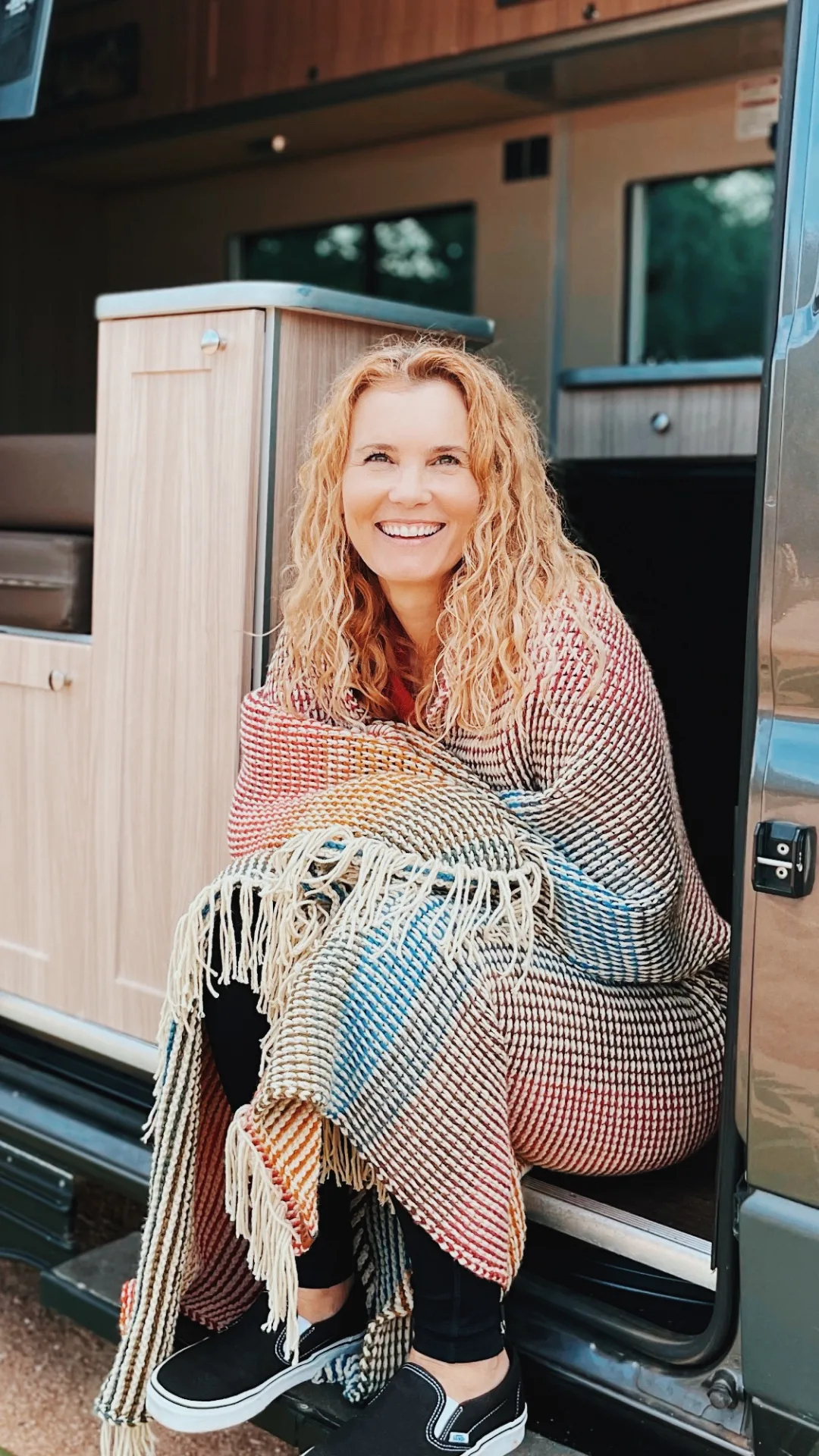 Hi! I'm Julie. I design modern crochet patterns and tutorials to help you learn to crochet. I've been crocheting for over two decades and with the gentle nudging of my husband, decided to turn this passion into a career. Although we travel a lot in our campervan, you'll never find me without a bag of yarn and projects.