Last Updated on July 9, 2020
Are you ready to add some fall decor to your home crochet-style? Whip up a few of these crochet pumpkins. I've rounded up 15 crochet pumpkin patterns I think you'll love.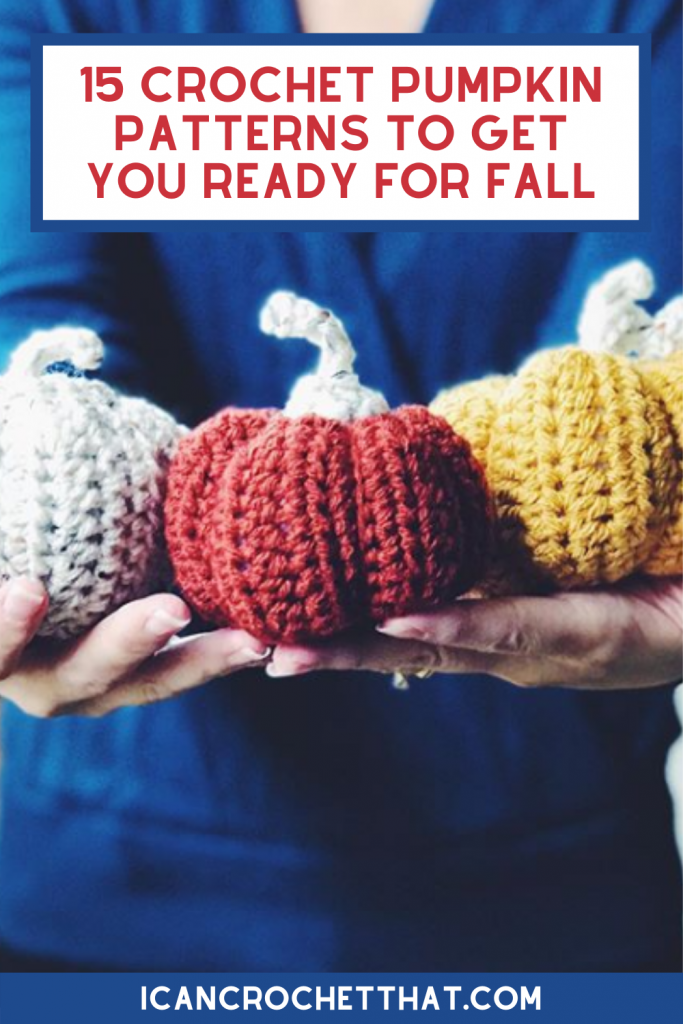 Can you believe I've been crocheting for over 20 years and last fall was the first time I ever made crochet pumpkins? I know, craziness.
I had quite a bit of scrap yarn leftover from a few sweaters and blankets I had made and they were the perfect colors for pumpkins.
So I made a few.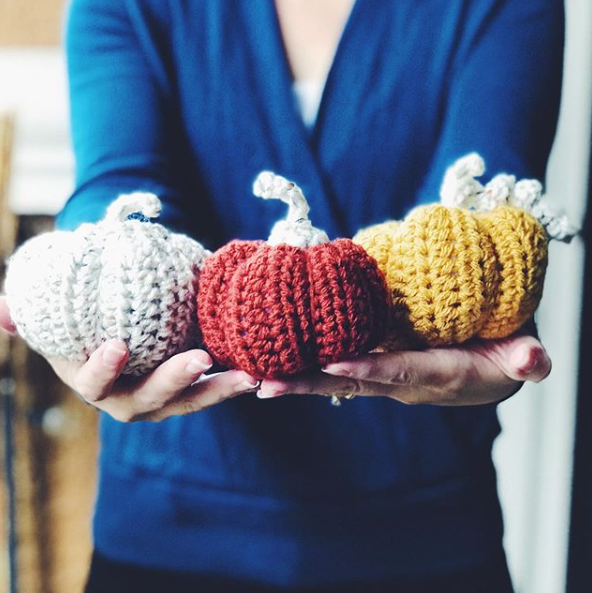 I love how they turned out and I can't wait to get them out again this fall. I'm definitely planning on adding a few more designs, especially after creating this round-up post and seeing some must-makes.
15 Crochet Pumpkins You'll Want to Make ASAP
Which Crochet Pumpkin Will You Make?
I've got my eye on those gingham pumpkins for sure.
Pin one or more of the images below to save this list for later.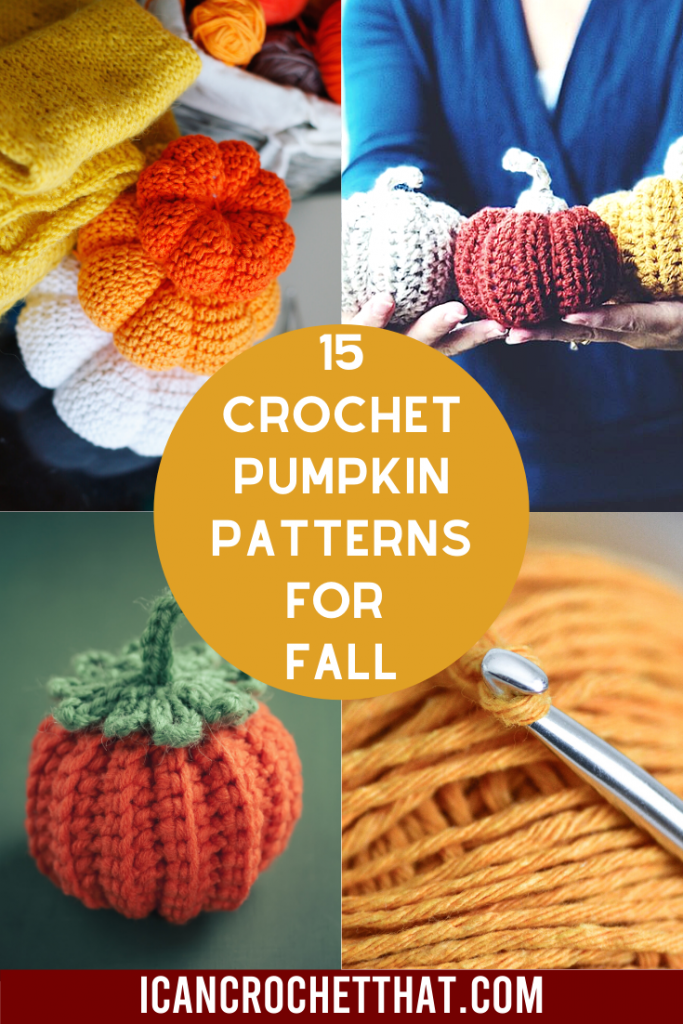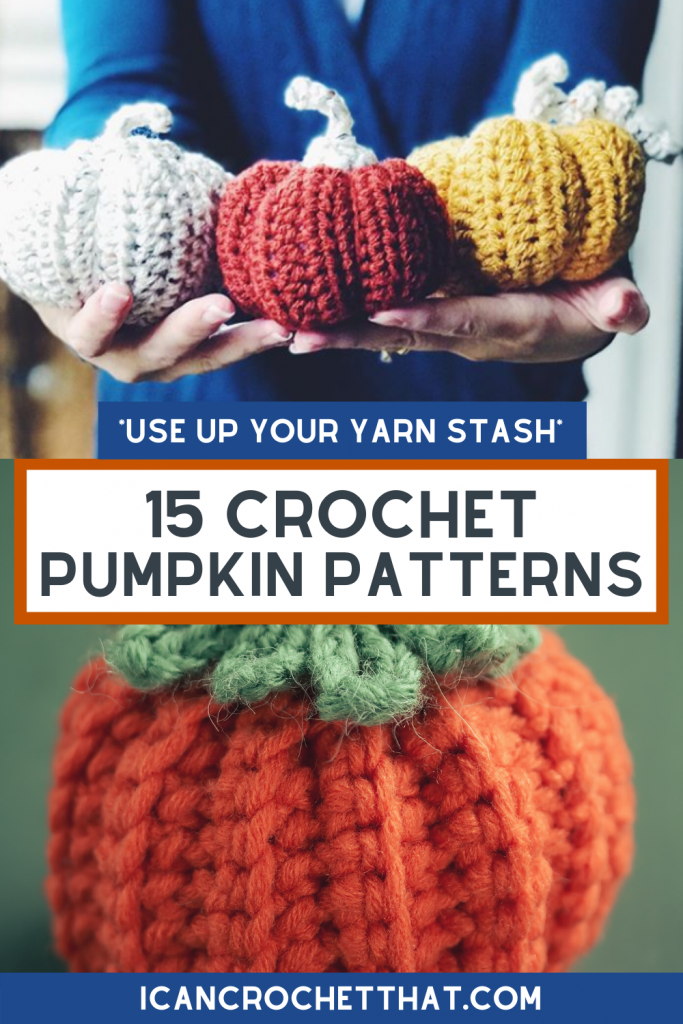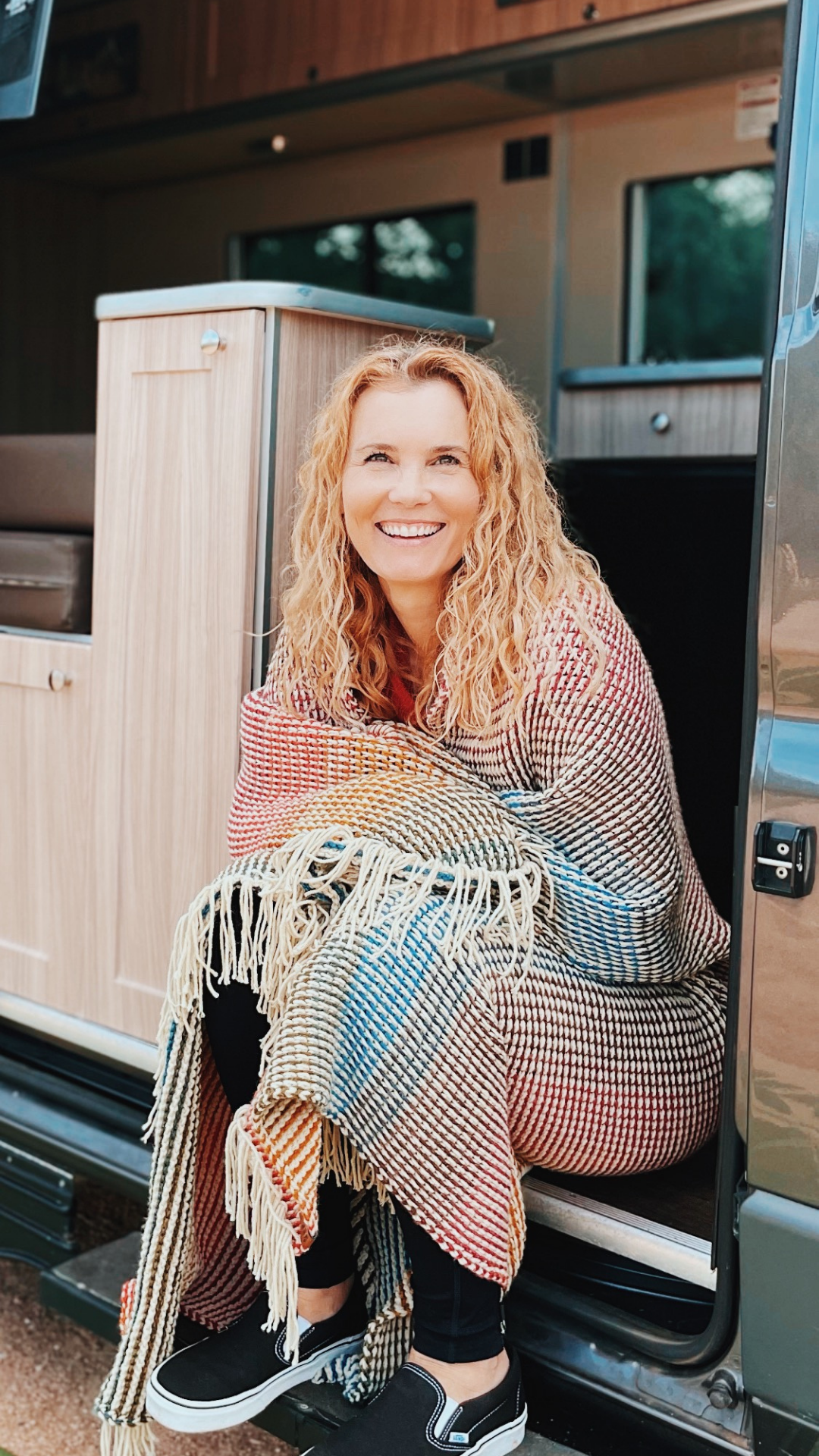 Hi! I'm Julie. I design modern crochet patterns and tutorials to help you learn to crochet. I've been crocheting for over two decades and with the gentle nudging of my husband, decided to turn this passion into a career. Although we travel a lot in our campervan, you'll never find me without a bag of yarn and projects.