Embrace the spooky season with Halloween crochet granny squares designed to add a touch of whimsy and warmth to your fall decor.
These handcrafted squares blend traditional crochet techniques with the unmistakable icons of Halloween, weaving a tapestry of pumpkins, haunted houses, black cats, and more amidst a backdrop of autumnal colors.
Ideal for crafting blankets, pillow covers, or wall hangings, Halloween crochet granny squares offer a charming and creative way to celebrate and decorate for this bewitching season.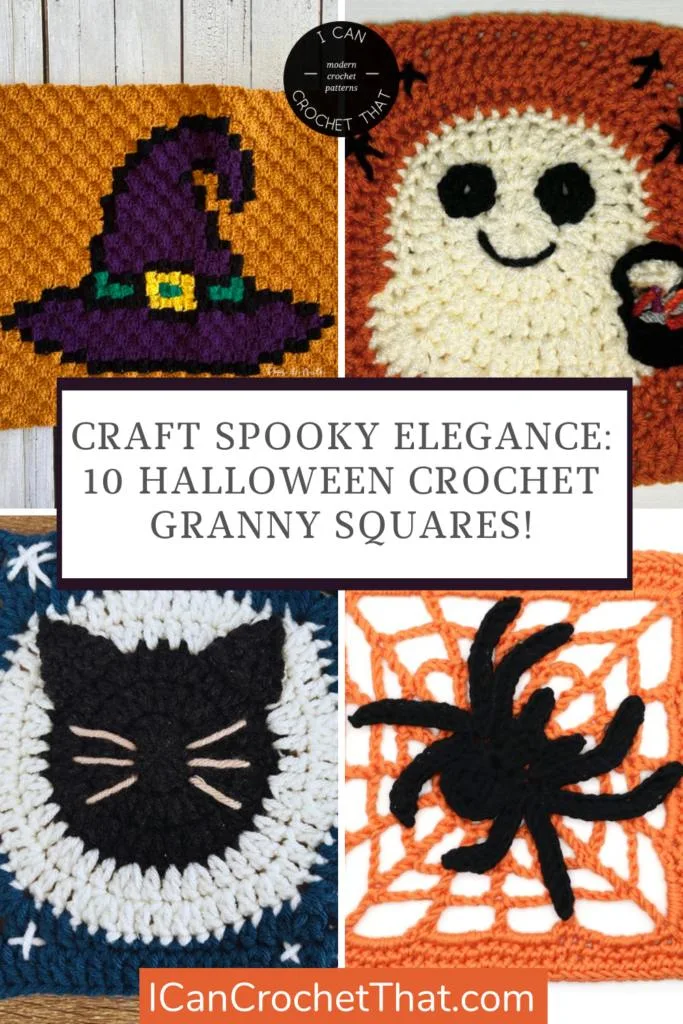 Craft a Hauntingly Cozy Atmosphere with Festive Halloween Granny Squares
Ladies and gentlemen, the best time of the year is almost upon us. Get out your best costumes and buckets full of candy for the kiddos because it's almost Halloween!
I personally love this time of year. Something about the combination of falling leaves, chilly weather, and spooky feelings is cozy and fun.
But aside from that, it's also a perfect opportunity for some fun and adorable crochet patterns, and nothing says fun like granny squares.
You can use these ten Halloween-themed crochet squares to create anything from spooky wall art to pillows, blankets, and sweaters. The possibilities are quite literally endless.
So without further ado, here are ten Halloween granny squares you can make this fall.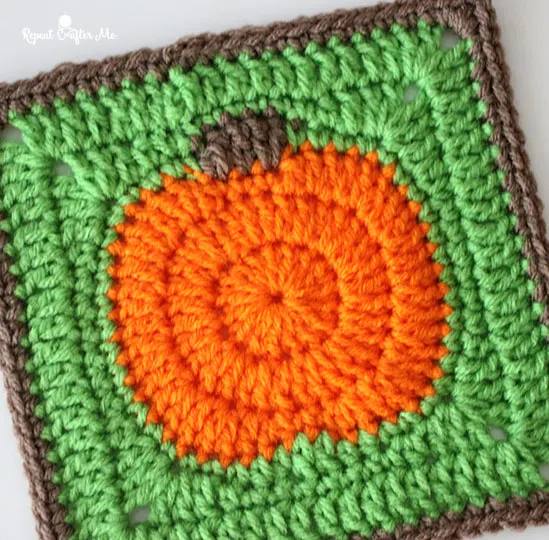 Halloween Crochet Granny Squares
Halloween crochet granny squares are a fun crafting project that encapsulates the spooky and colorful spirit of the holiday.
These versatile squares often feature vibrant color palettes, including black, orange, purple, and green, and incorporate festive motifs such as pumpkins, bats, spiders, and ghosts, making them perfect for creating a cozy, seasonal blanket or festive decorations to enhance the home's Halloween ambiance.
Photo Credit: www.repeatcrafterme.com
To start us off, we have, of course, a pumpkin granny square. It features a bright orange pumpkin surrounded by green with a brown border.
This pattern is included in the pattern for the Pumpkin Patch blanket by Repeat Crafter Me, but this square would also be great for a sweater.
The pattern is available for free on Yarnspirations.
Photo Credit: www.etsy.com
Try this adorable moonlight cat granny square for a less spooky Halloween option. It features a moonlight blue background with a moon surrounding a black cat.
This square would make a great sweater or tote bag for the spooky season.
The pattern is available for purchase on Etsy.
Photo Credit: www.popsdemilk.com
This bright and fun witch hat square is made with the C2C method, and the squares actually end up being pretty big (17x15 inches).
Even though they're larger than normal granny squares, they can still be joined together to make a huge and comfy Halloween blanket, or you can hang it for wall art around Halloween time.
The pattern is available for free on Pops de Milk's website.
Photo Credit: www.etsy.com
This classic black, white, and orange ghost granny square fits the bill for a pure Halloween option.
The stitches are beginner-friendly, and it's really easy to change colors for this square. Turn it into home Halloween decor like a blanket, pillow, or a spoooooky sweater for Halloween.
You can find the pattern for purchase on Etsy.
Photo Credit: mariasbluecrayon.com
If you're a Nightmare Before Christmas fan like me, this cute skeleton granny square will make a great Jack Skelington project!
The skeleton applique is easy to make, and the base square is beginner-friendly, using just half double crochets.
The pattern is available for free on Maria's Blue Crayon website.
Photo Credit: www.etsy.com
I'm in love with this trick-or-treat ghostie. He's got adorable big eyes, a smile, and even a bucket of Halloween treats! It could not be cuter.
The burnt orange gives it a bit more muted color palette, but it is still very fall.
The pattern is available for purchase on Etsy.
Photo Credit: divinedebris.com
This is my favorite square on this list, combining two of my all-time favorites: Halloween and my daily cup of caffeine!
It features a bright orange coffee cup with an adorable Jack-O-Lantern face and some steam from the coffee. I see myself making a sweater with this square in the very near future.
Find the pattern for free on Divine Debris' website.
Photo Credit: www.etsy.com
I love that this square has a bat for some Halloween vibes but that the backgrounds are bright and fun colors.
I'm more of a pink Halloween person, so I'd make a sweater out of this cute square in a heartbeat. Make a solid pink or orange project, or alternate pink and orange for a bright and fun project.
You can find the pattern available for purchase.
Photo Credit: www.etsy.com
I love the spooky look of this black cat granny square. It features a black cat silhouette with a sunset pattern for the rest of the square.
This gives not necessarily Halloween but for sure spooky vibes for those of you who like spooky all year round. Also, the sunset pattern is so pretty!
The pattern is available for purchase on Etsy.
Photo Credit: www.etsy.com
If you're unafraid of creepy crawlies, this spider square is adorable for a Halloween project.
Both the base square (the web) and the spider applique are beginner-friendly, and attaching the spider applique is simple. It gives you a bit of bright color and spooky vibes all in one.
You can find the pattern for purchase on Etsy.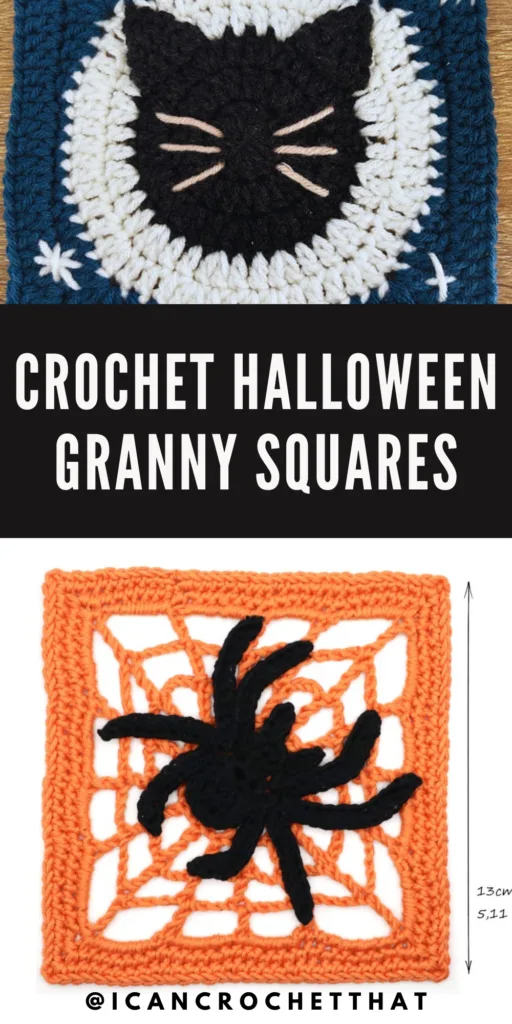 As October's twilight casts its spell, Halloween crochet granny squares emerge as a beloved craft for those seeking a handmade touch to their festive decor.
Not only do these squares provide a canvas for celebrating the season's iconic imagery, but they also offer an inviting warmth and coziness essential for autumn's crisp evenings.
We hope you enjoyed this roundup for your crochet Halloween decor. Happy crocheting!
Want More Crochet Halloween Spookiness?
We fell in love with these 15 Crochet Halloween Patterns. From cup cozies and plushies to wreaths and even socks!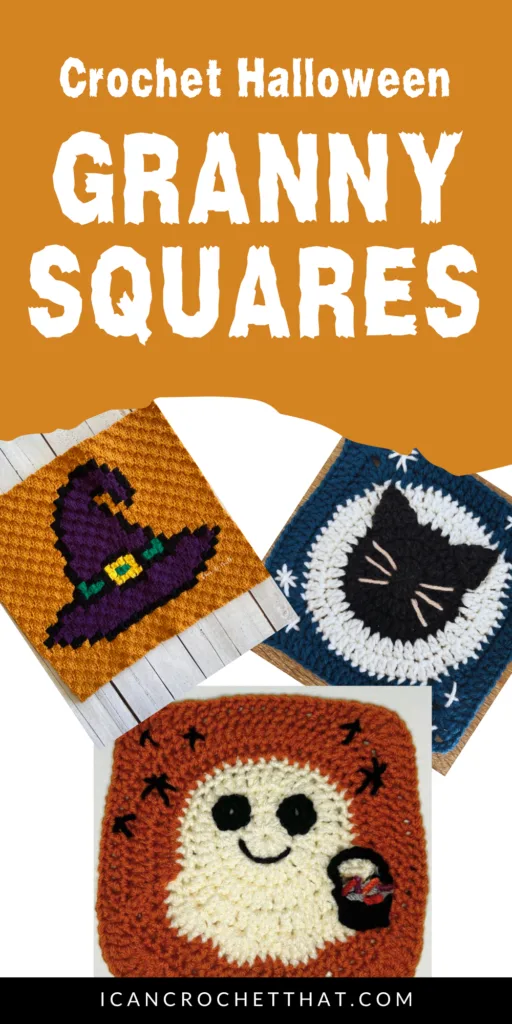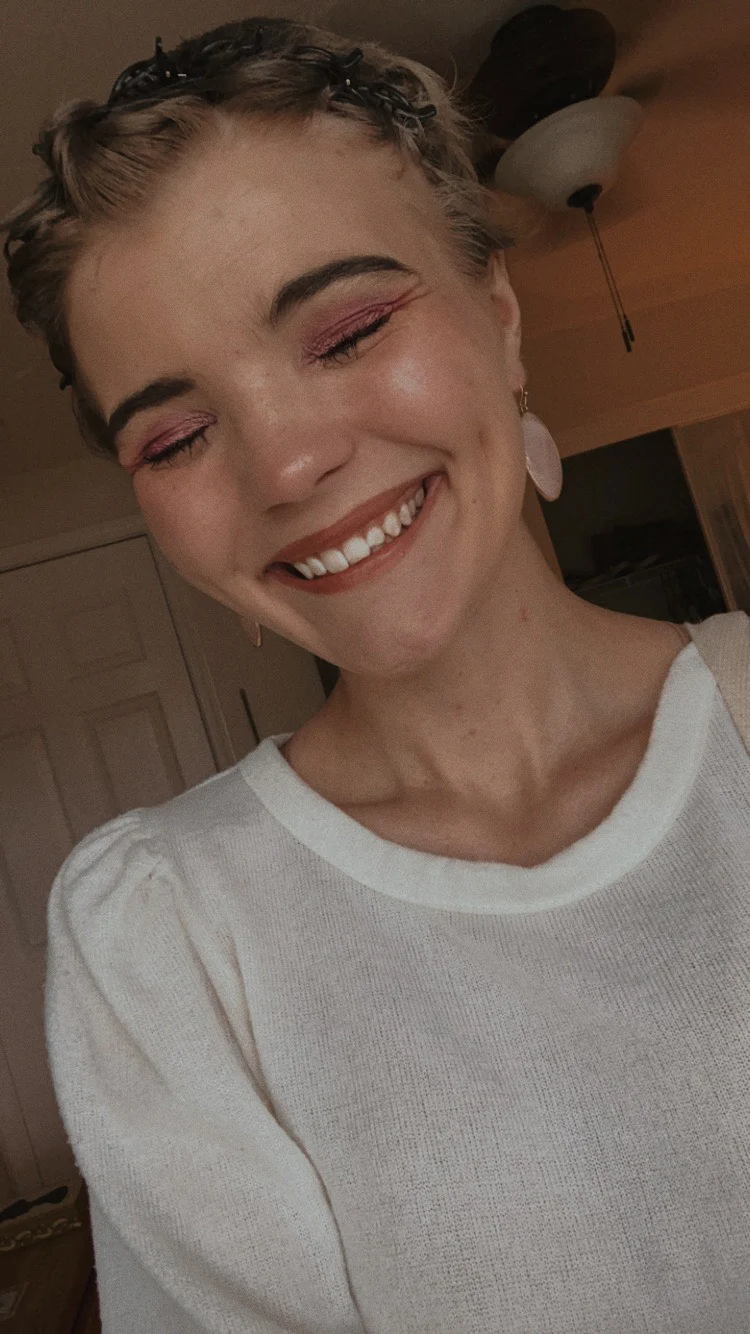 Hannah is the eldest of the Bonner family's three kiddos. She graduated from the University of North Texas with her Bachelors in Elementary Education. She enjoys reading, yoga, movies & TV, and (obviously) crocheting. She is excited about furthering her writing career & spending her days surrounded by yarn. All the yarn.