Explore a curated selection of mohair crochet patterns that bring out the yarn's natural elegance and softness. This post guides you through creating stunning pieces, ensuring each stitch beautifully showcases the luxurious qualities of mohair.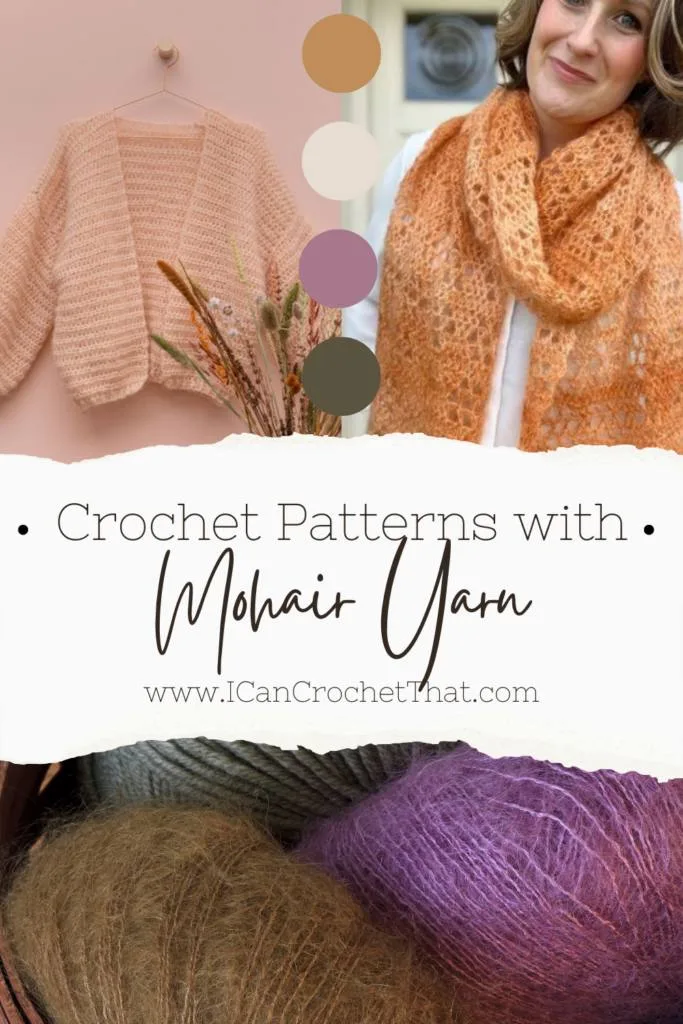 Mohair yarn is a unique yarn that is infamous for its soft angora texture and lace-like quality. It's also quite warm despite the thinness of the yarn, so it's a great choice for fall and winter.
It's a bit intimidating at first because the fur can easily get caught while frogging, and it's so thin.
Mastering Mohair: Crochet Designs Tailored for this Luxurious Yarn
Here are a few tips you can follow to make crocheting with mohair your new favorite!
Use a larger hook to keep your stitches light and airy. This will make sure you can see your stitches better and the chances of it getting caught are not as high.
Use another yarn while using mohair yarn to keep the mohair a little sturdier while you crochet. Recommended yarns include merino, wool, or any fingering-weight yarn.
If you have to frog your mohair project, pull out one stitch at a time rather than several at once. This reduces the chance of tearing and keeps the yarn intact.
So with those tips in mind, here are ten projects to start using Mohair with: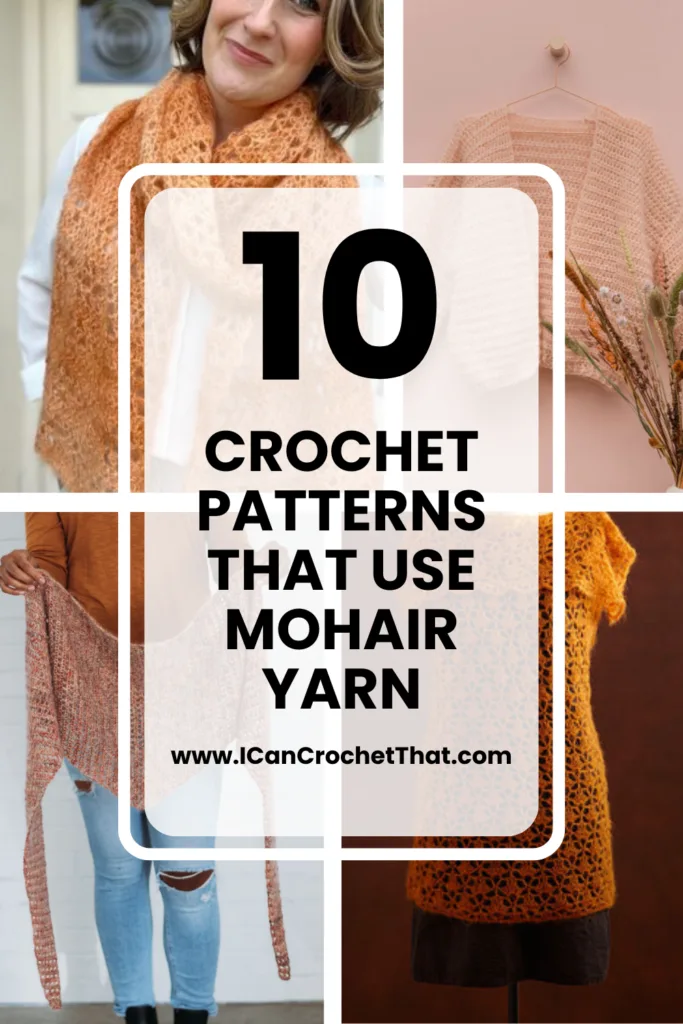 Top Mohair Crochet Patterns to Showcase Its Beauty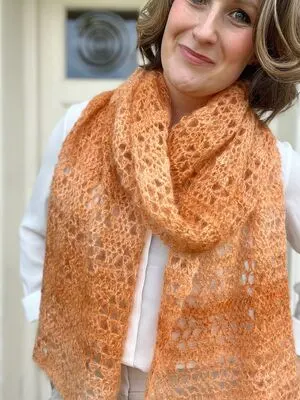 Crochet Patterns with Mohair Yarn
Dive into the cozy world of mohair yarn with our handpicked crochet patterns that are both stylish and snuggly. From delicate designs to comfy classics, a mohair masterpiece awaits every crafty heart.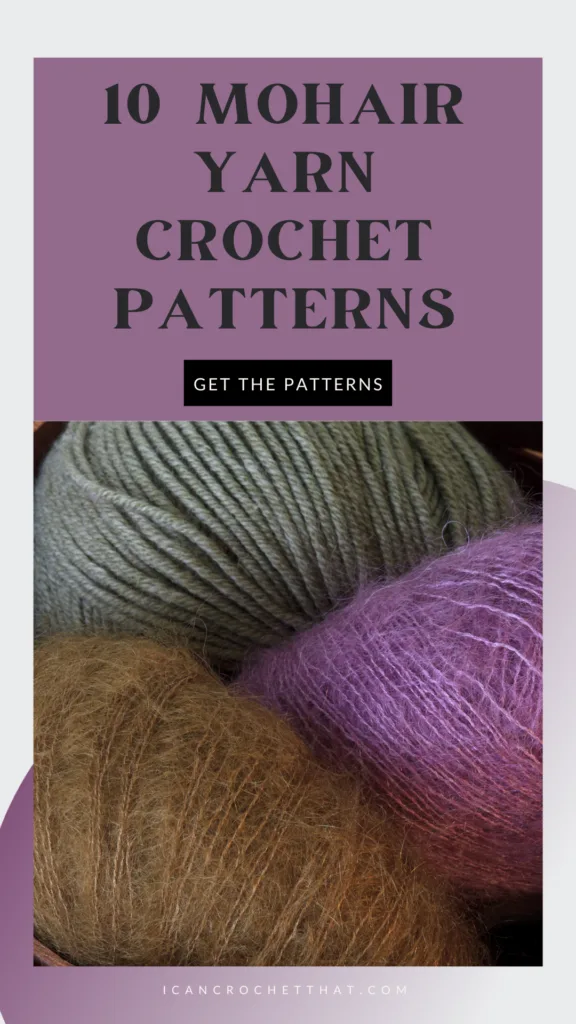 As we wrap this up, it's evident that the charm of mohair yarn lies in its softness, warmth, and versatility, making it a favorite for advanced crocheters.
The curated mohair crochet patterns we've showcased not only emphasize the yarn's innate beauty but also offer a diverse range of projects to suit every skill level and style preference. Even if you're starting out and experimenting with mohair yarn, we hope you found a pattern that's perfect for you.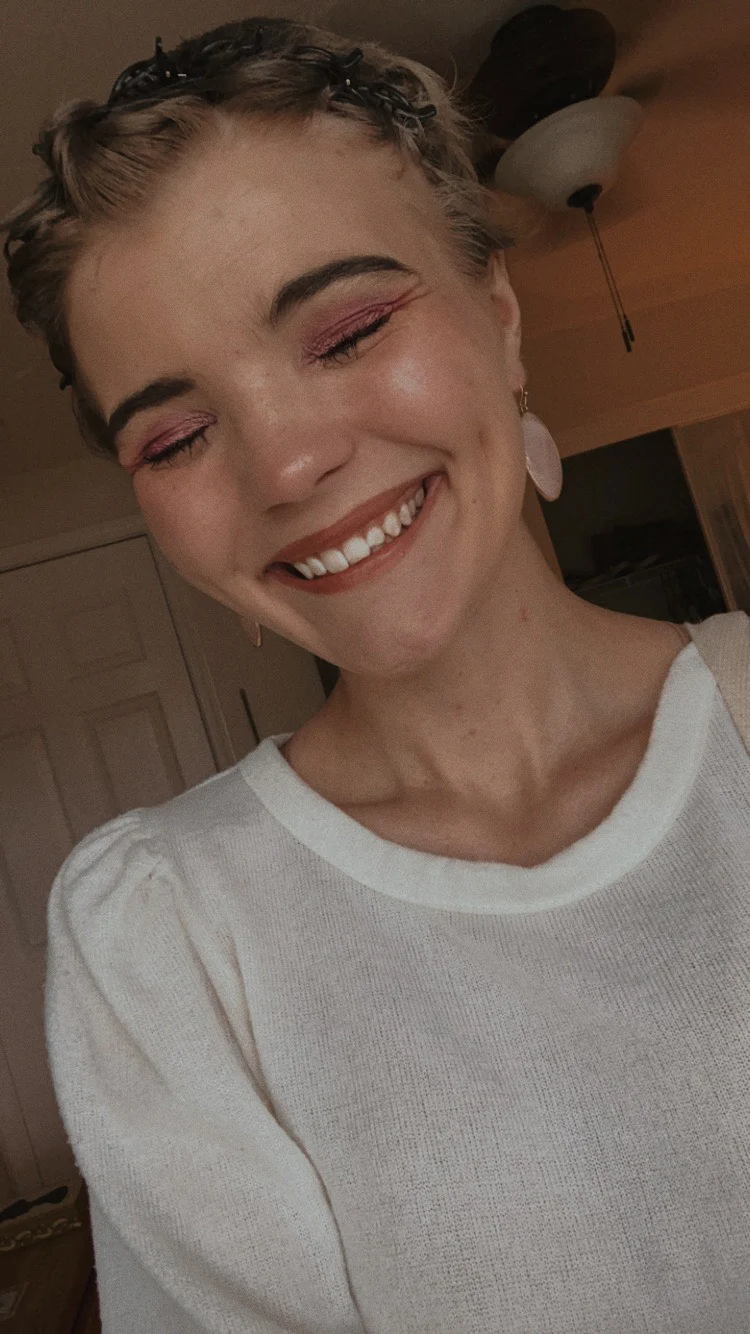 Hannah is the eldest of the Bonner family's three kiddos. She graduated from the University of North Texas with her Bachelors in Elementary Education. She enjoys reading, yoga, movies & TV, and (obviously) crocheting. She is excited about furthering her writing career & spending her days surrounded by yarn. All the yarn.