I am so excited to add The Lanai Crochet Blanket Pattern to my shop! I hope you enjoy making this blanket as much as I enjoyed designing it.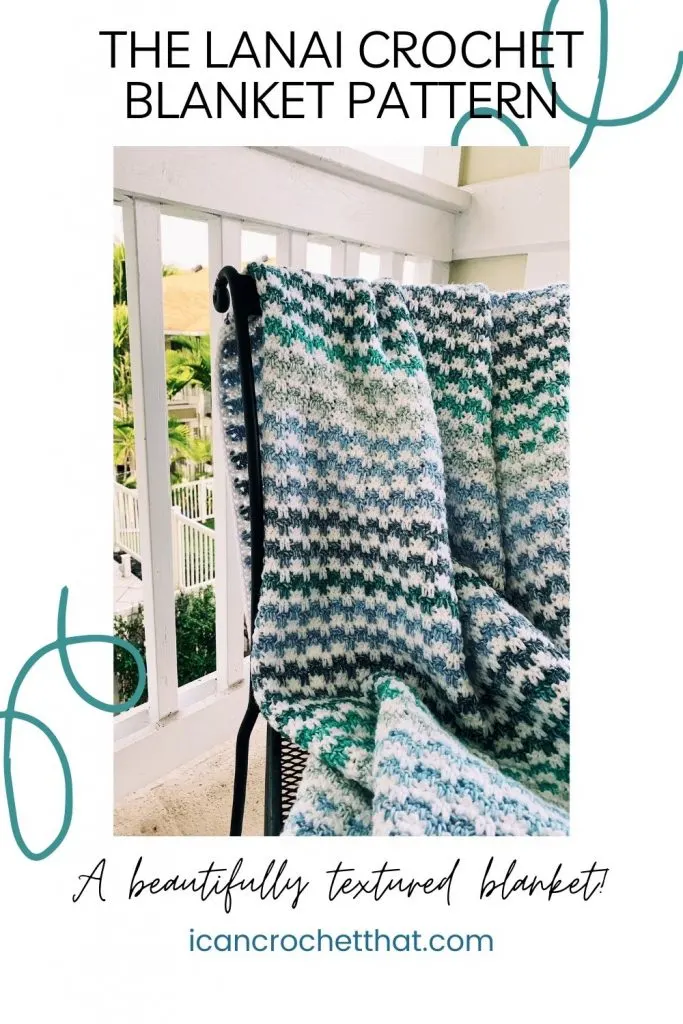 The Lanai Blanket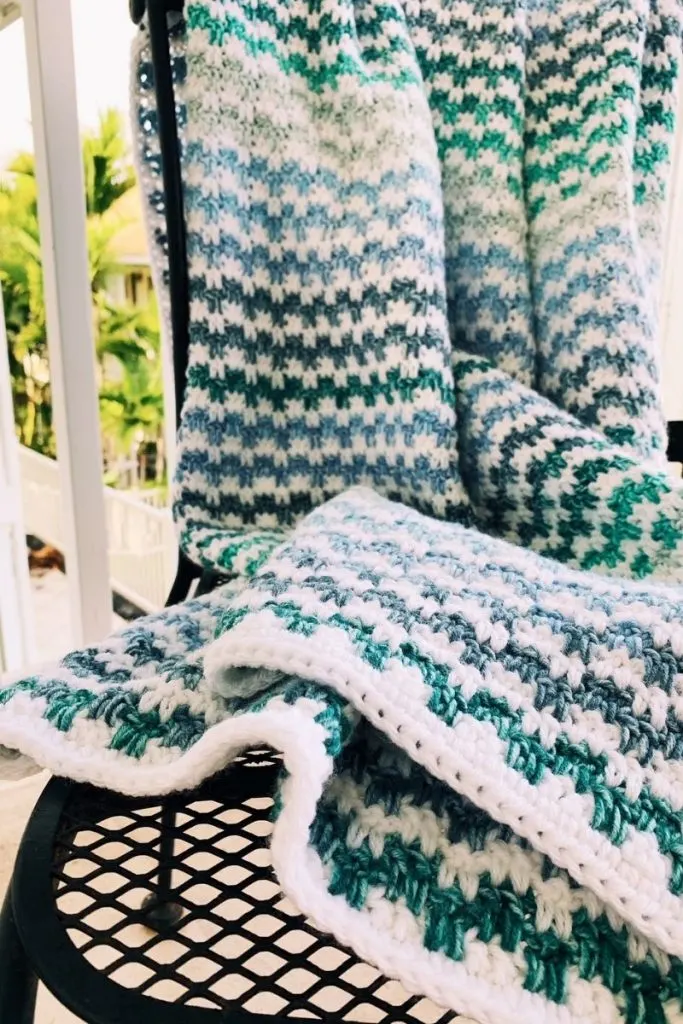 Our Lanai in Hawaii
My husband and I spend a lot of time on our lanai at our condo in Hawaii. I remember when we chose this condo, I looked through the pictures over and over and over again, with the picture of the lanai and ocean view my favorite picture of all.
It's become our hang-out spot to eat breakfast, enjoy a glass of wine, read and work.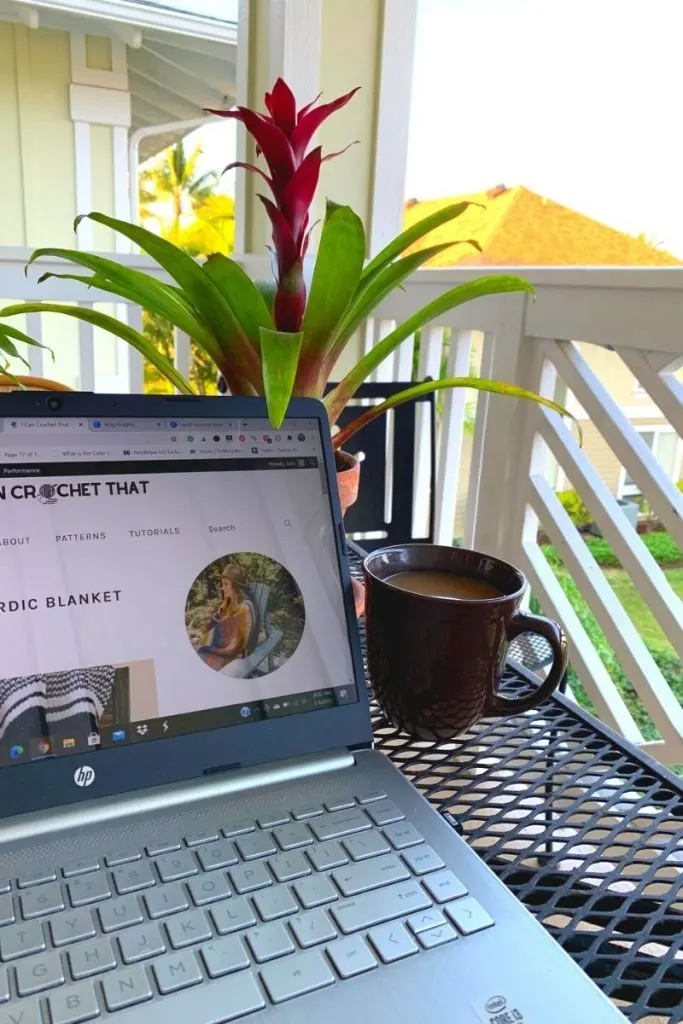 To say I'll miss this spot when we leave is an understatement.
After spending quite a bit of time out here, I knew it needed a few things to make it more cozy.
So we bought some plants and of course, I designed a crochet blanket to use when the temps are chilly. (aka in the 60s)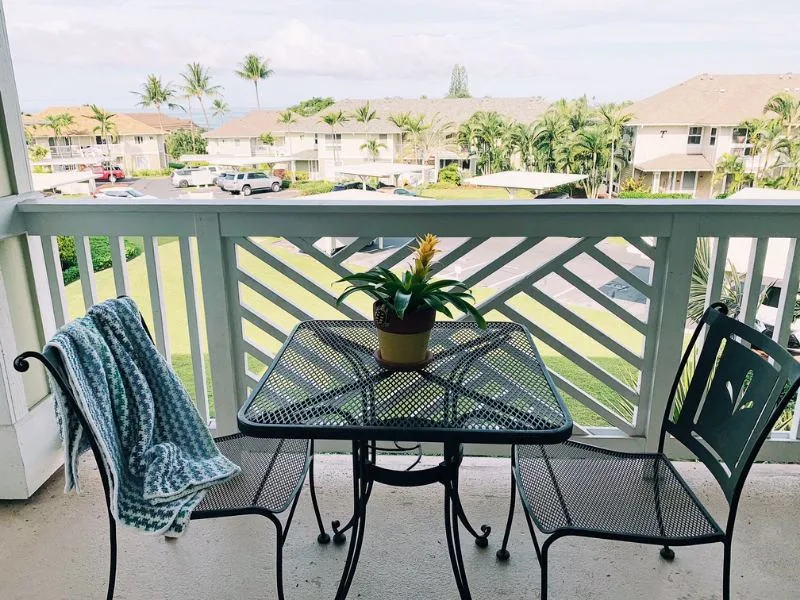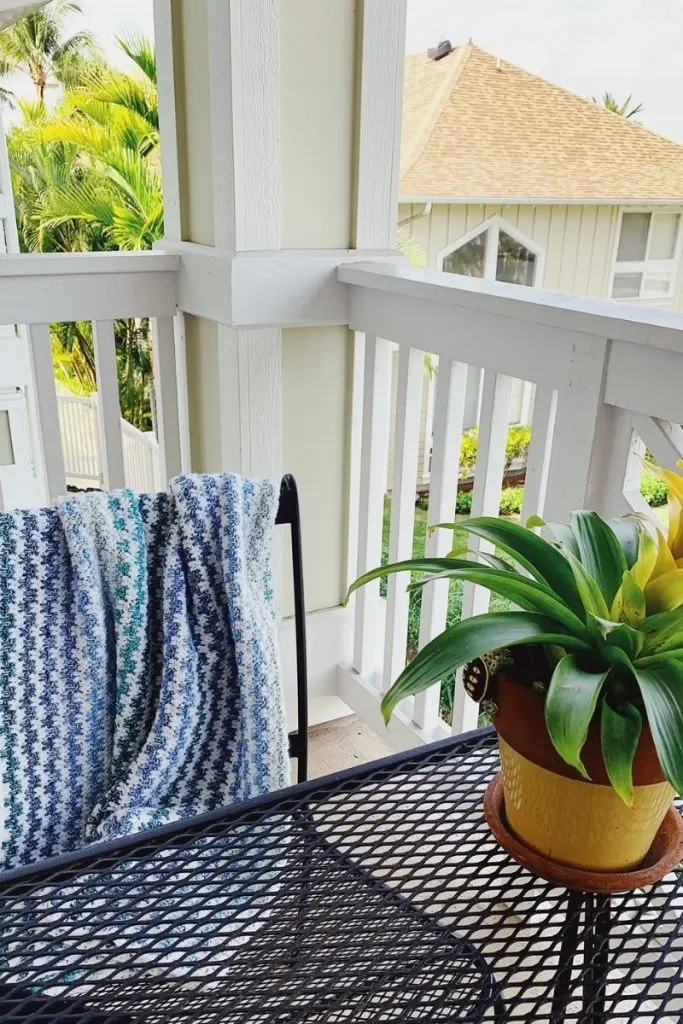 If you're looking for a crochet throw pattern to make that is fun and is the perfect throw for your outdoor area (or heck, indoors too), then this is the blanket for you.
The Pattern
This blanket pattern is available to purchase on the I Can Crochet That Shop here.
This crochet blanket pattern is made up of two basic stitches, with an easy two-row repeat pattern.
By changing colors every two rows, you can bring the yarn up the side instead of fastening off, creating way fewer ends to weave in – which is always a bonus in my book!
Hide the yarn up sides with an easy crochet border and you're left with a beautiful blanket full of color and texture.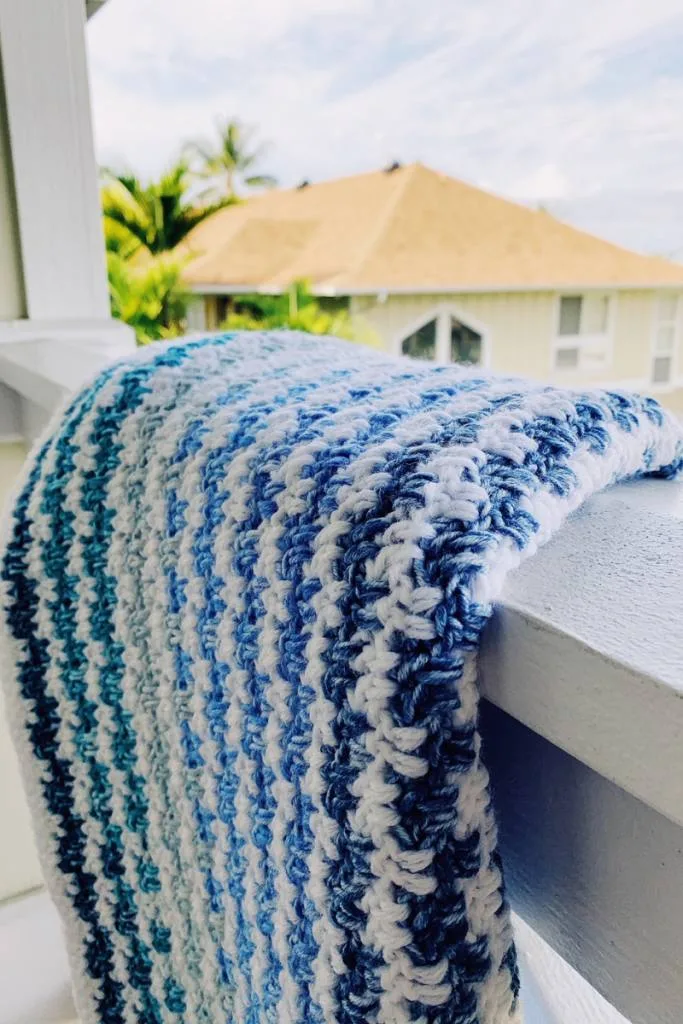 The pattern comes with detailed photo and video tutorials.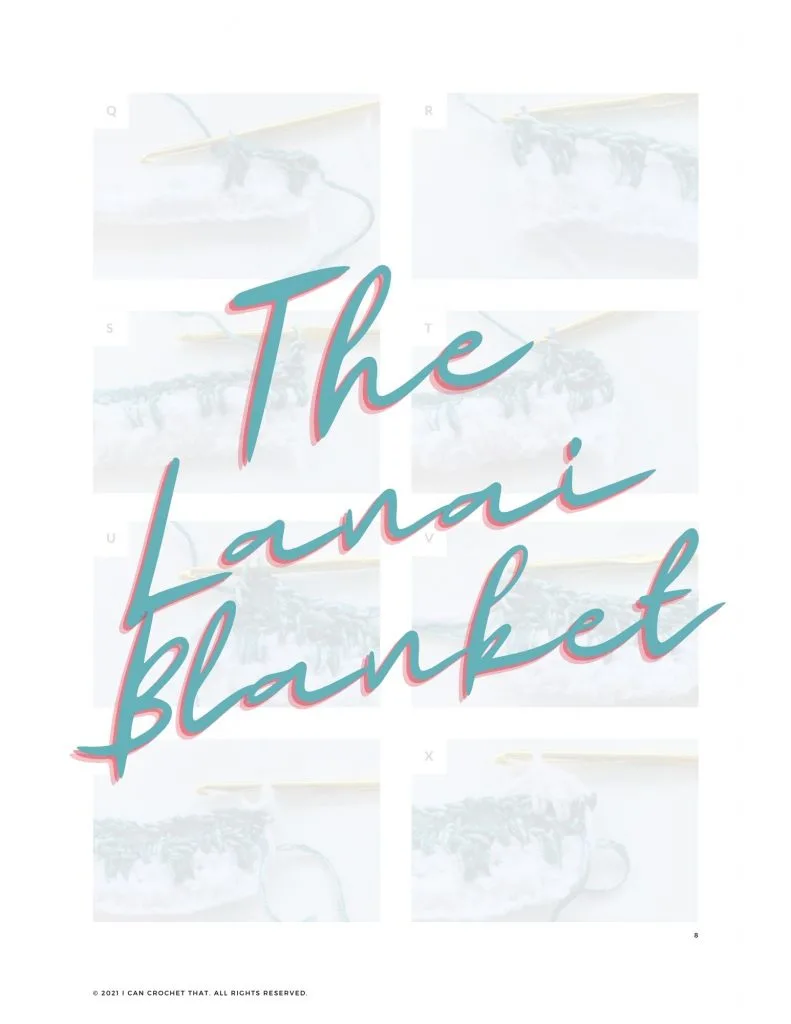 Purchase the pattern on the shop here.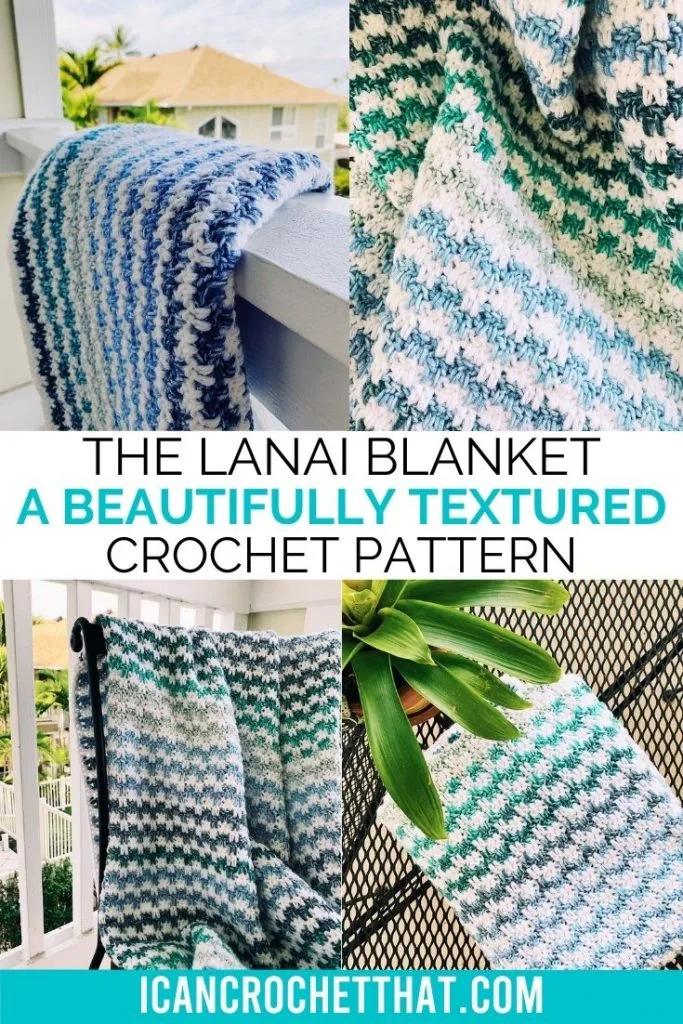 Here are a few more crochet blanket patterns you might enjoy: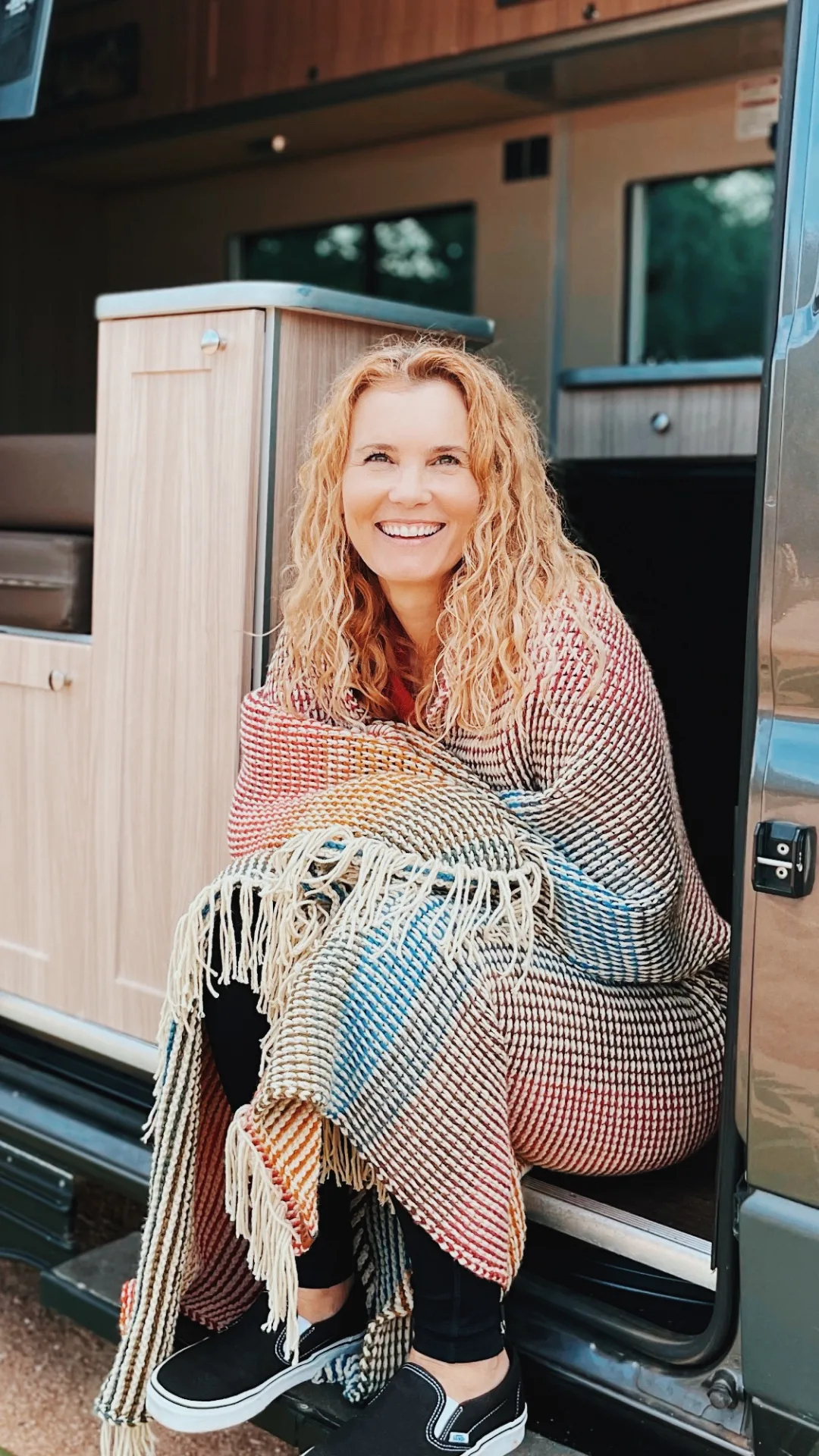 Hi! I'm Julie. I design modern crochet patterns and tutorials to help you learn to crochet. I've been crocheting for over two decades and with the gentle nudging of my husband, decided to turn this passion into a career. Although we travel a lot in our campervan, you'll never find me without a bag of yarn and projects.