Have you ever made a crochet beach bag before? If not, get ready for some serious crochet fun! I've rounded up some of the best crochet beach bag patterns for those summer days at the beach.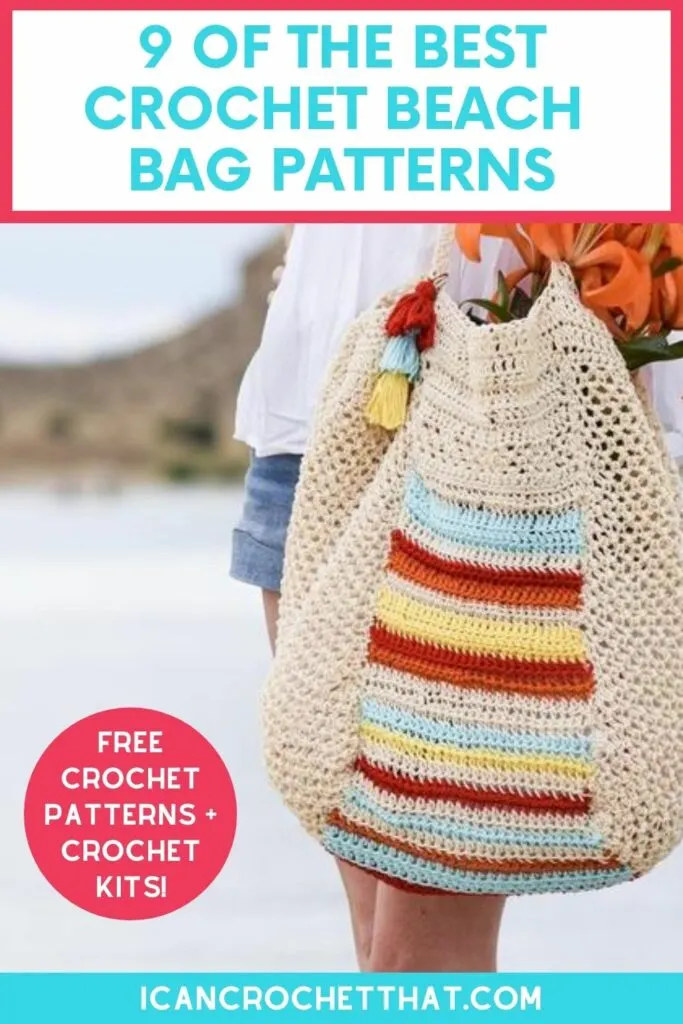 School is officially out, the summer solstice has passed, and everyone is getting ready to head out on their summer vacays.
But before you make your journey to the beach (or maybe even on the way there), why not make your very own beach bag to carry all of your favorite essentials?
Whether you're on the shore or walking around one of those adorable coastal small towns, these 9 bags will do the job.
A Round-Up of the Best Crochet Beach Bag Patterns
1. Portofino Bag Set – Crochet Beach Bag & Water Bottle Holder
As soon as we saw Two of Wands unveil this beauty, we knew we had to make it. I mean, what's better than a beach bag AND a matching water bottle holder? Not much.
This bottle holder is whipped up very quickly, giving you that almost instant crochet satisfaction of a completed project. (That feeling is amazing, am I right?)
The mesh beach bag comes together beautifully and is incredibly enjoyable to work on. In the end, you'll have a designer looking bag you made yourself.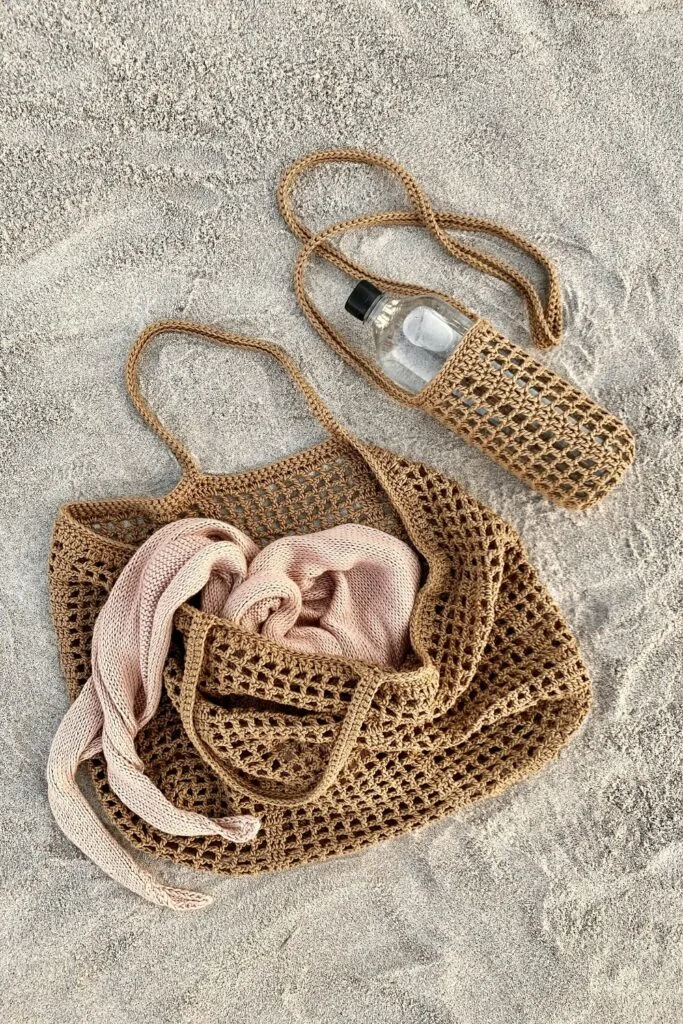 Grab the free beach bag crochet pattern here.
Purchase the crochet kit here.
2. Day at the Beach Bag
This classic black and white beach bag will match any of your go-to beach
outfits. The simple colors and unique pattern create a perfect balance. You
can get the pattern for free here.
3. Take Me to the Beach Tote
I am in love with the overall vibe of this beach tote. The soft blue & cream
colors combined with the shell stitch create a beautiful beach bag.
If you aren't familiar with the shell stitch, it's easy to learn and you'll be ready to make this bag in no time.
You can get the pattern for free here.
4. Big O Beach Bag
This bucket beach bag (say that five times) is adorable and perfect for
getting your essentials to the beach.
This can be done using a combination of five different yarn colors, or for some extra fun, you can get a few skeins of a color-changing yarn and see what you get!
You can get the pattern for free here.
5. Chevron Beach Bag
If you're more of a bohemian gal, this is the perfect bag for you.
The loose chevron pattern and bobbles create an eccentric and original bag for you to sport to the beach or pool.
You can get the pattern for free here.
6. The Asbury Tote
This colorful beach bag may look complicated, but it can actually be made
in no time.
Its twisted rope handle adds the perfect finishing touch. Don't be surprised if you receive nonstop compliments on this bag!
You can get the pattern for free here.
7. Coastal Paradise Crochet Beach Bag
I have to say this is my favorite bag of the bunch. The bright colors and fun
pattern just scream summer beach day to me.
Using a color-changing yarn like the ones in the pattern creates a 100% unique color palette and pattern.
You can get the pattern for free here.
8. Fair Weather Crochet Beach Tote
If you're more a fan of muted color palettes, this last beach bag might jut
be for you.
It uses a combination of blues, grays and white to resemble more of a cloudy beach day and is so pretty I can hardly stand it.
You can get the pattern for free here.
9. Caribe Summer Bag
Is it a beach tote, a farmers market bag or just a cute summer bag to carry around those summer essentials? Yes, yes and yes.
This crochet bag will become a go-to for your summer adventures; whether you're headed to the beach or just out and about.
A large, summer bag inspired by the sandy shores of the Caribbean. Playful stitches and striping make this a beautiful tote that's perfect for hauling around towels, your picnic lunches or your latest finds at the farmers market.

LionBrand.com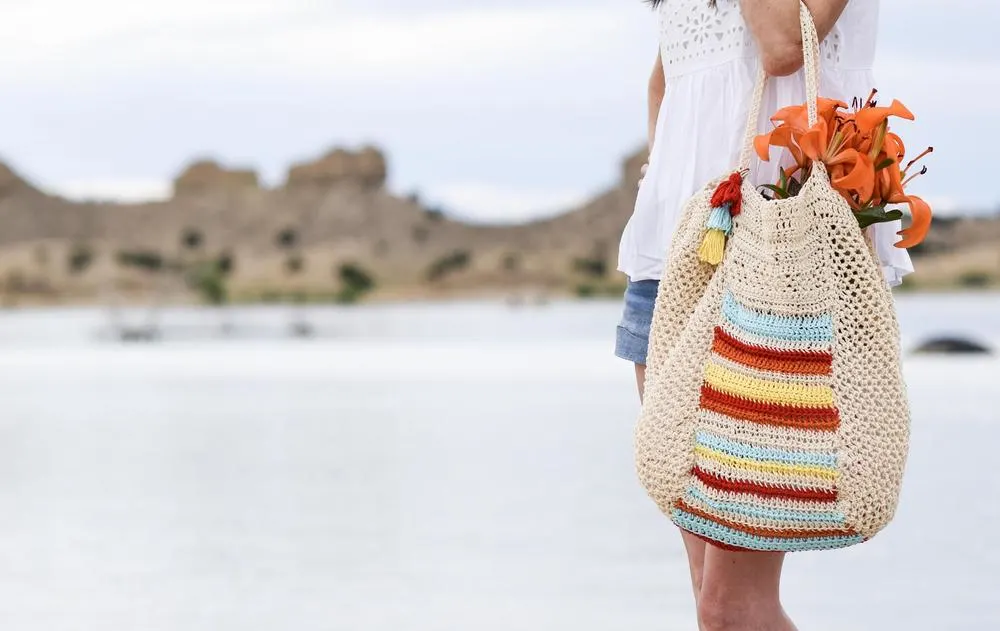 Get the free crochet pattern here.
Purchase the crochet kit on LionBrand.com here.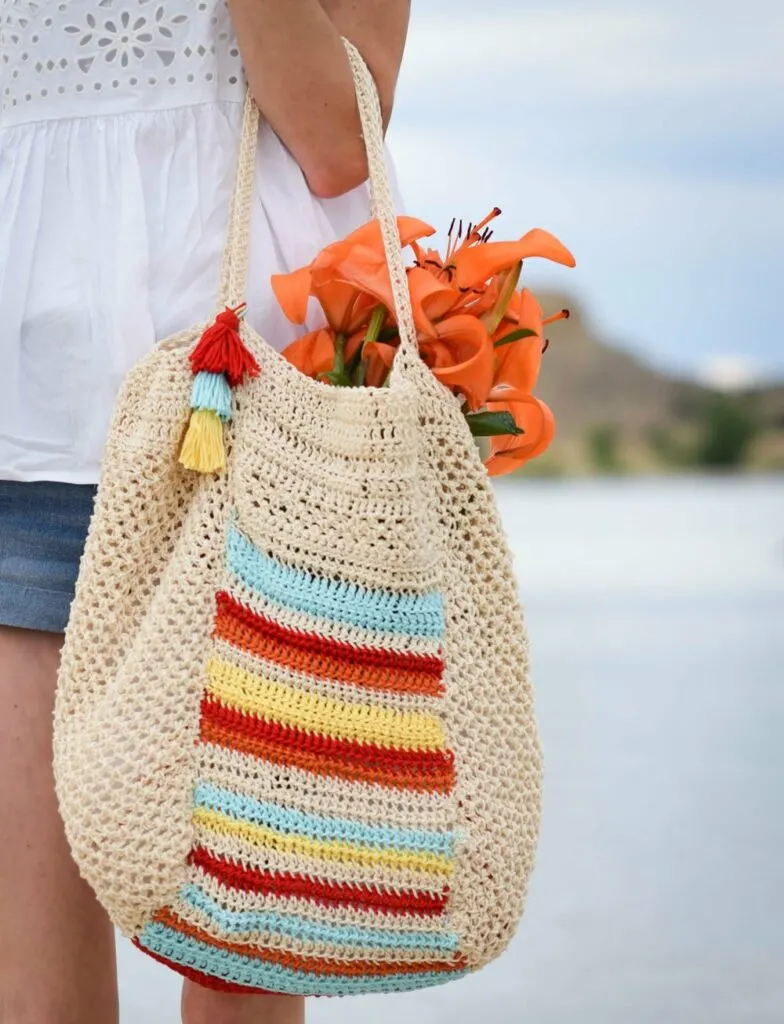 Which crochet beach bag pattern will you make first? We've done the Portofino and now have our eye on the Caribe. You can never have too many crochet totes, right?
Be sure to check out these crochet market bag patterns as well!
Save These Ideas for Later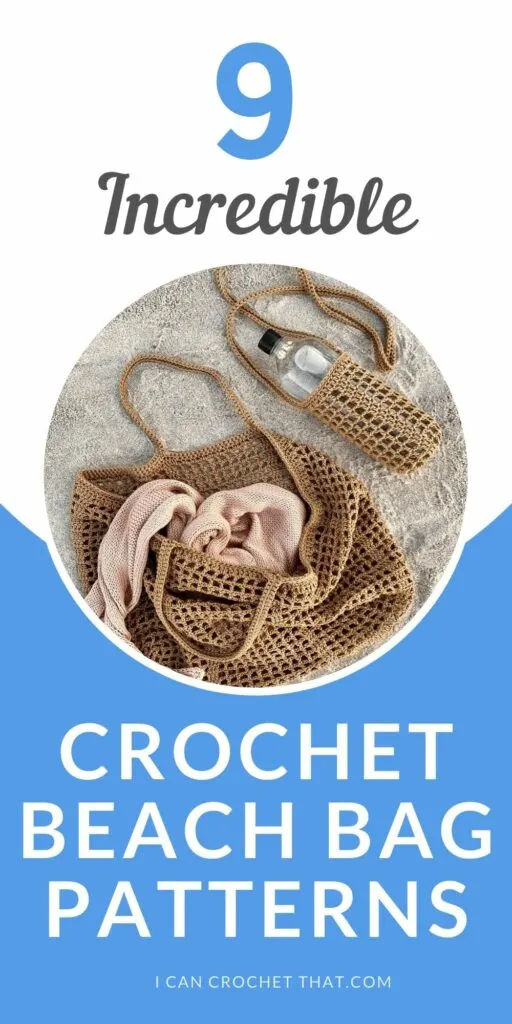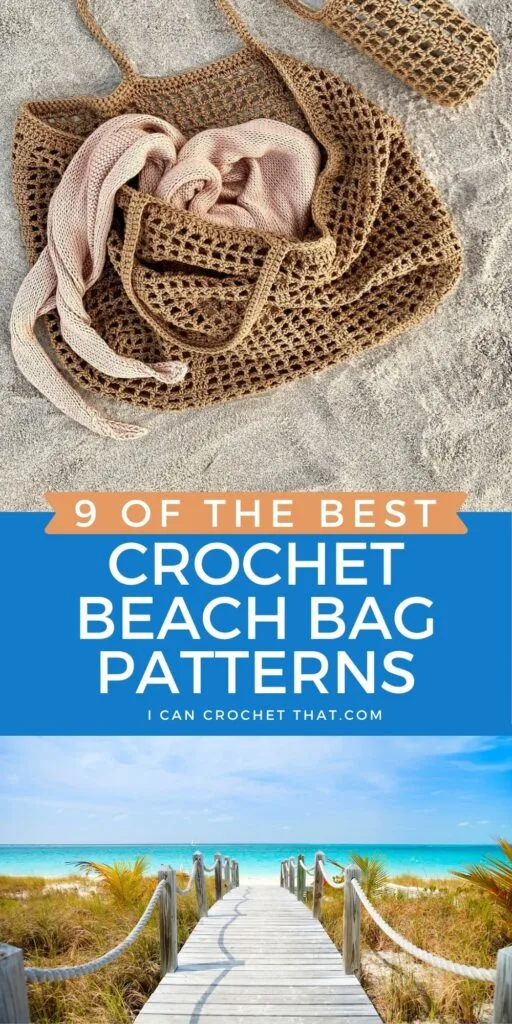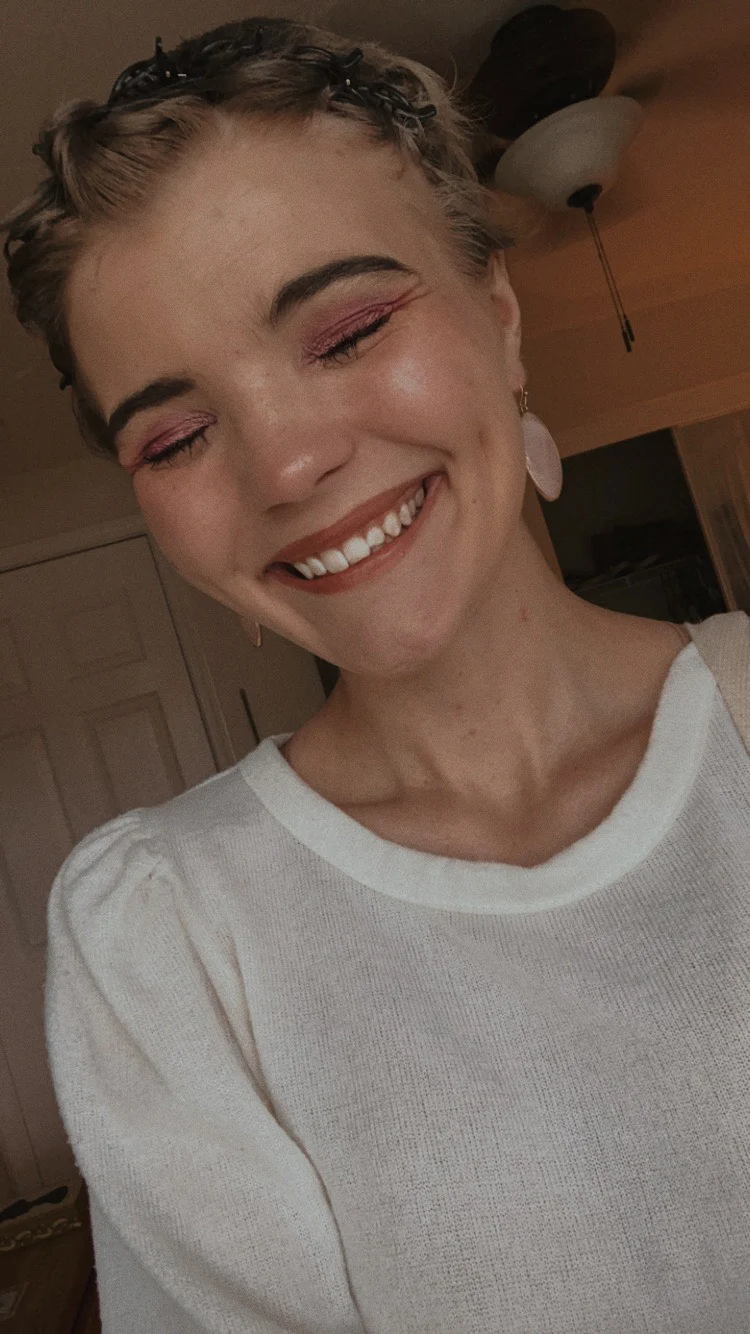 Hannah is the eldest of the Bonner family's three kiddos. She graduated from the University of North Texas with her Bachelors in Elementary Education. She enjoys reading, yoga, movies & TV, and (obviously) crocheting. She is excited about furthering her writing career & spending her days surrounded by yarn. All the yarn.