This quick and easy crochet rug pattern is made using one simple stitch and the results are beautiful. In a matter of a couple of hours, you can have a rug you'll be proud to decorate your home with.
Crochet Rug Free Pattern
This is quite possibly the easiest pattern I've ever written or will ever write. You only need to know how to do one stitch, plus add fringe and you're good to go!
I'm always on the hunt looking for crochet stitches and patterns that resemble knit, giving items I make a more modern look. And sometimes that stitch is something so easy, you just can't believe it.
That's the case for this rectangle crochet rug.
The Slip Stitch Back Loop Only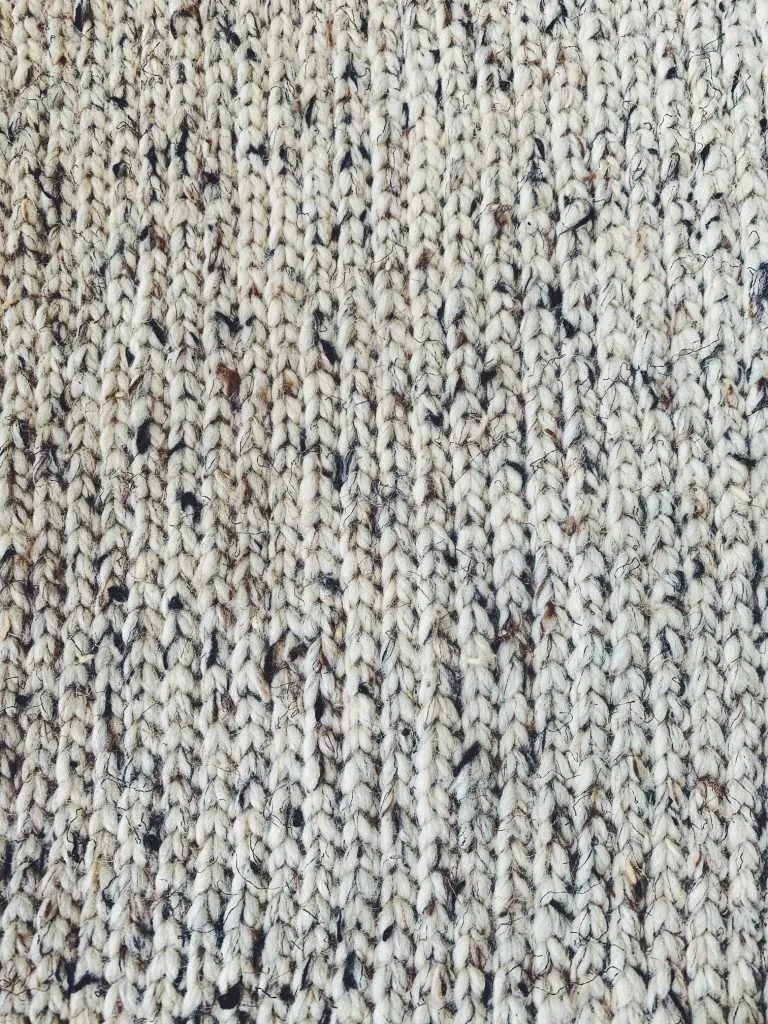 To get this knit like look with fantastic texture I only used the slip stitch but in the back loop only.
I haven't made a video tutorial on this stitch yet, but until then, there's a good one here you can watch.
The only difference between what this video shows you and what I did for this pattern, is I chain 1 at the beginning of the row. That's to give it a nice edge. The chain 1 does not count as a stitch.
The Yarn + The Color
My local Michael's has had incredible sales on yarn and I was able to pick up two Lion Brand Wool-Ease Thick & Quick Bonus Bundles for just under $3.00 a piece. That is a huge percentage off, so I was very excited to snag a couple.
For this project, I used about one and a half bonus bundles.
Product links:
Crochet Rug Free Pattern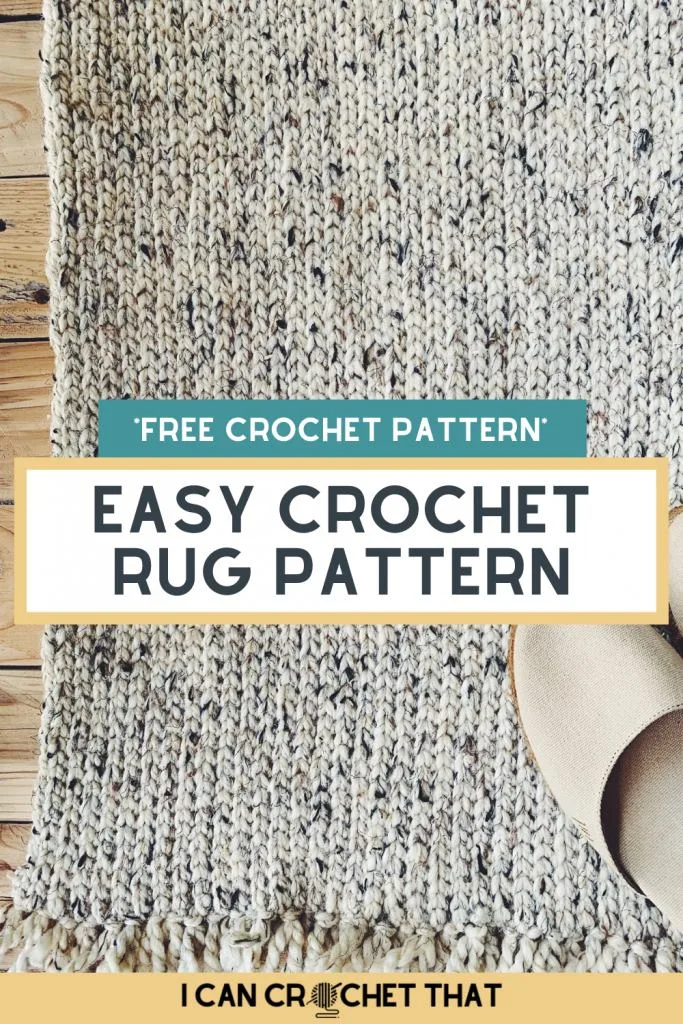 Pattern Description
This easy crochet rug is perfect for the quick weekend project.
Using a weight 6 bulky yarn and slip stitches creates a thick and squishy texture ideal for a rug. Use this rug in the kitchen, entryway, bedroom, living room, or anywhere you want a stylish-looking home decor item you made yourself.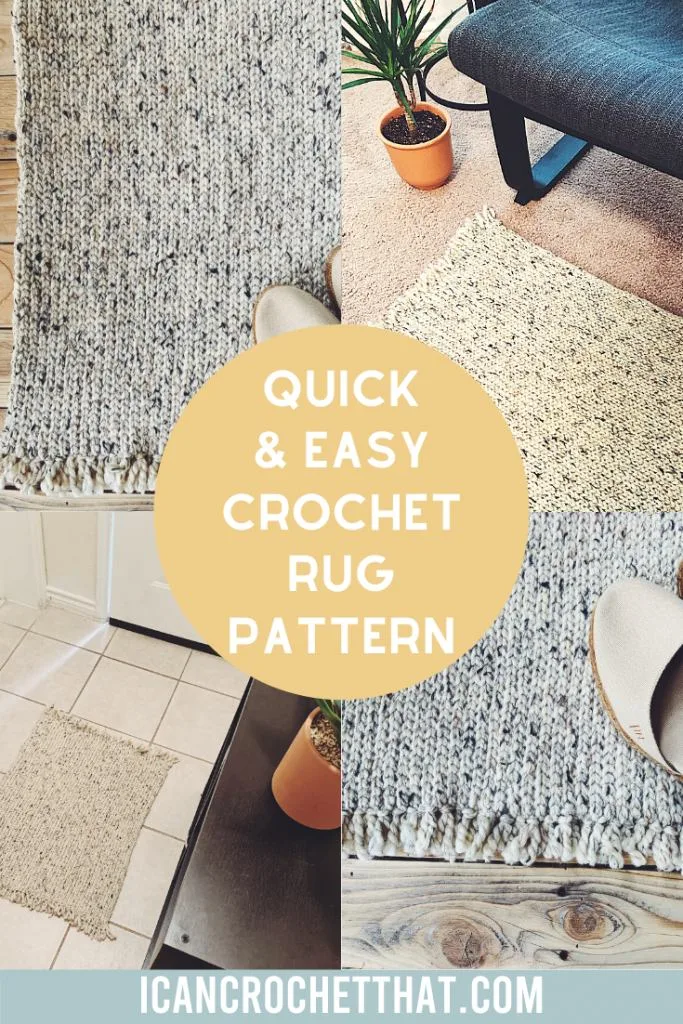 Pattern Notes
Details
Method Crochet
Skill Level Beginner
Hook 8 mm / US L-11
Yarn Lion Brand Wool-Ease Thick & Quick Bonus Bundles in Oatmeal
Other Yarn Needle
Gauge doesn't matter greatly for this type of project
Final Size 26 1/2″ x 19″ (without fringe), 28″ x 19″ (with fringe)
Abbreviations
sl st slip stitch
blo back loop only
st(s) stitch(es)
ch chain
THE PATTERN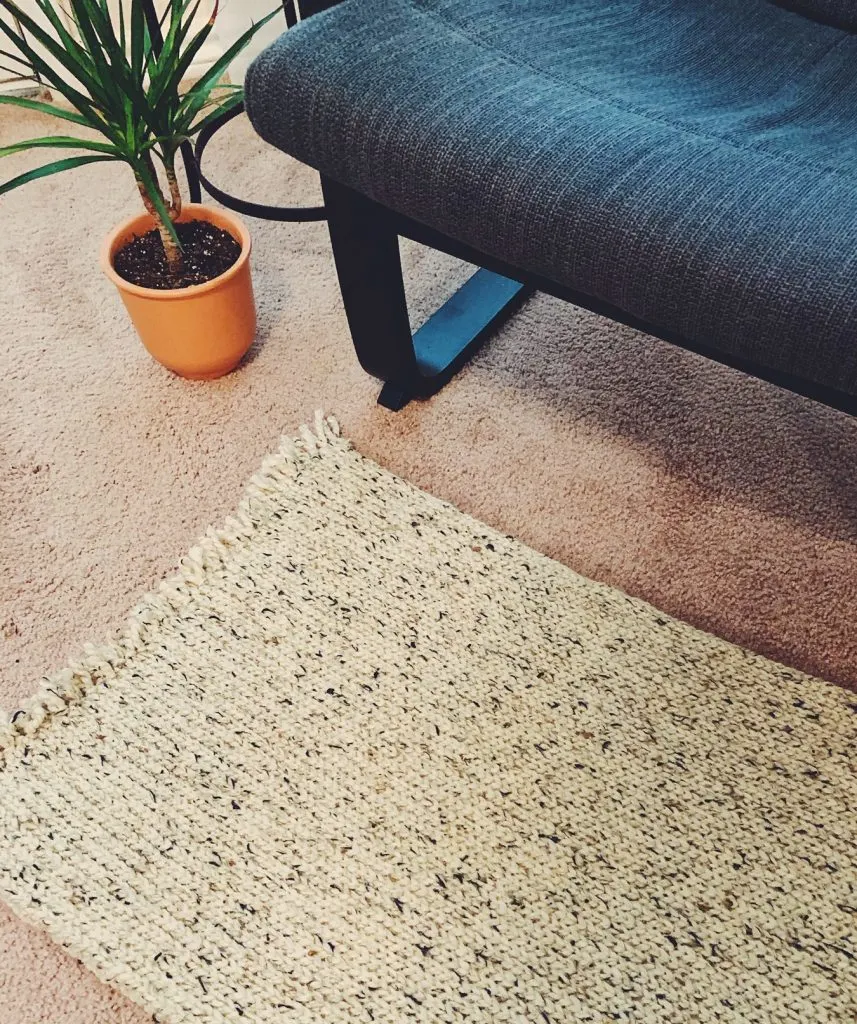 Notes about the pattern:
It's important to do the slip stitches loosely as this type of stitch tends to pull inward and quite tightly
Turning ch 1 does not count as a stitch
When turning, the first slip stitch is always done in the very first stitch
All slip stitches are in the back loop only
Foundation row
Chain 82
sl st in 2nd chain from hook, ch 1, turn (81 sts)
Row 1
*sl st in first stitch blo* across to end of row, ch 1; turn (81 sts)
Rows 2 – 98 (or until desired size)
Repeat row 1; fasten off
Fringe
Cut pieces of yarn 4 inches in length
With crochet hook, attach fringe onto every other row, in between each "braid"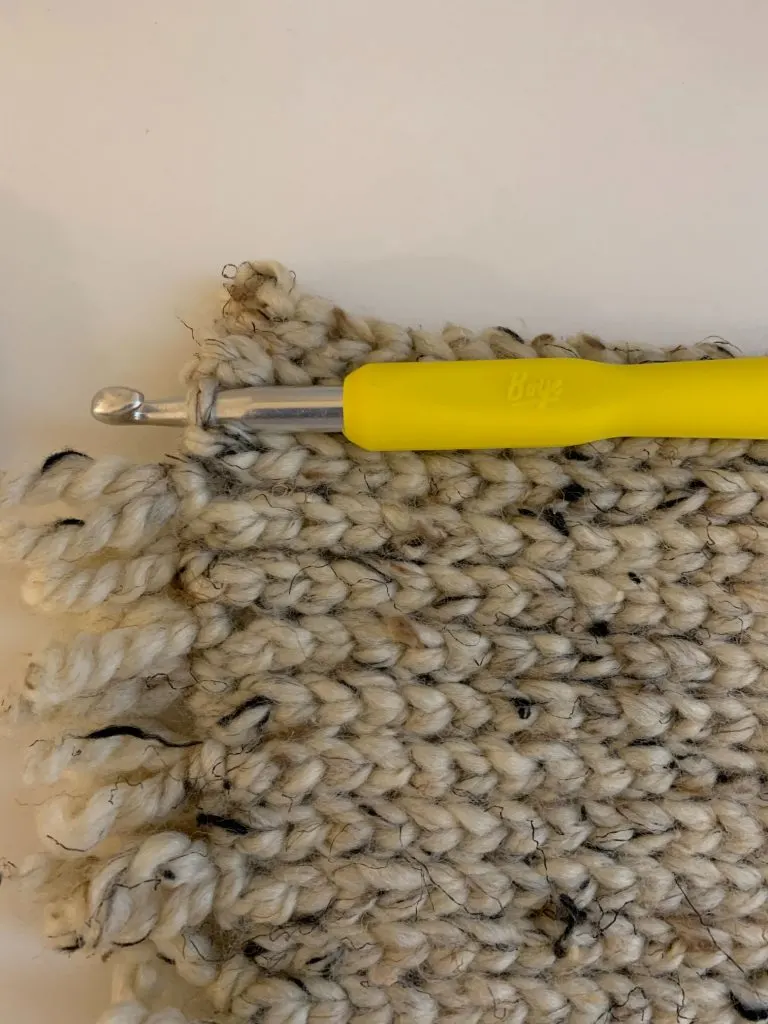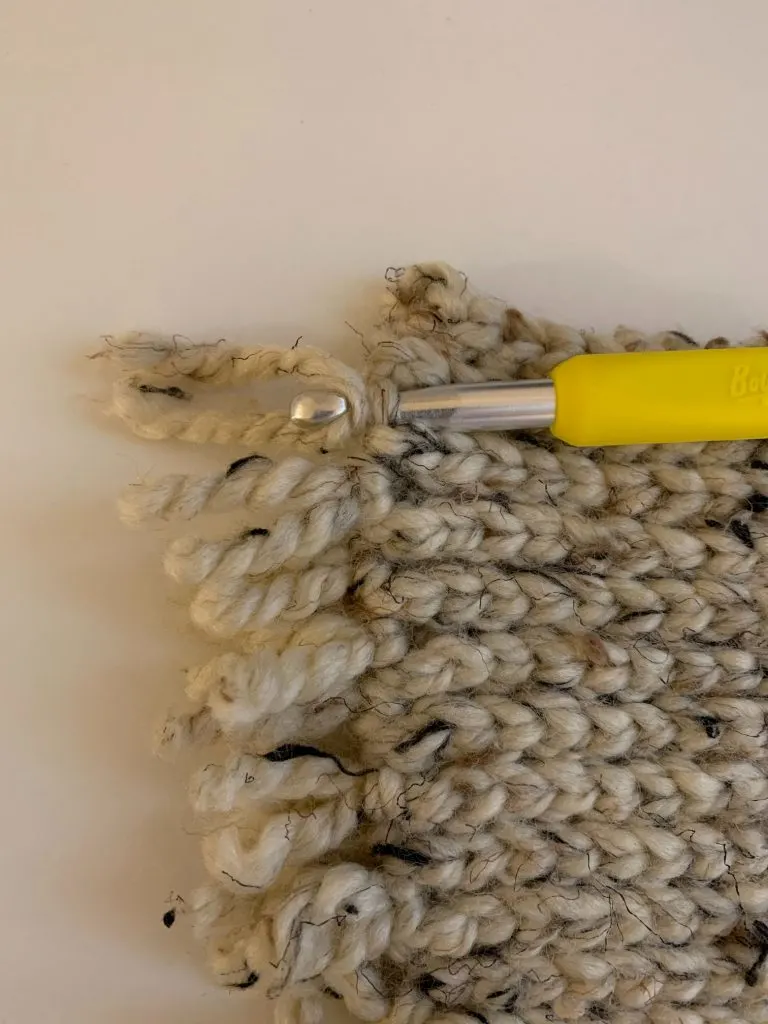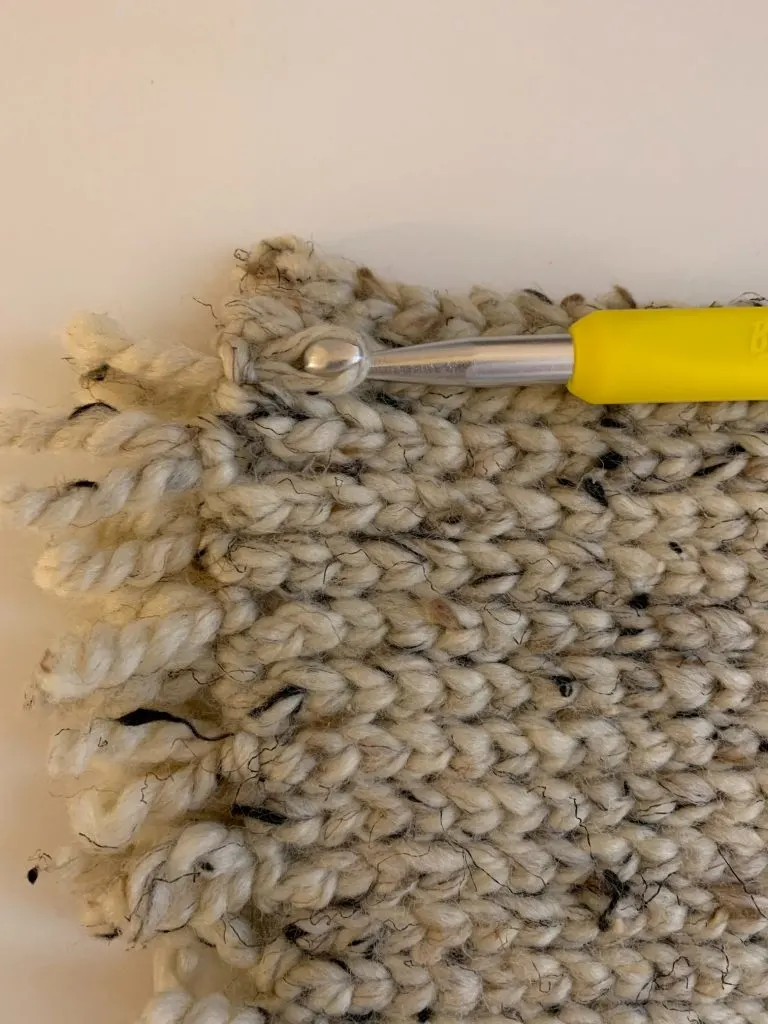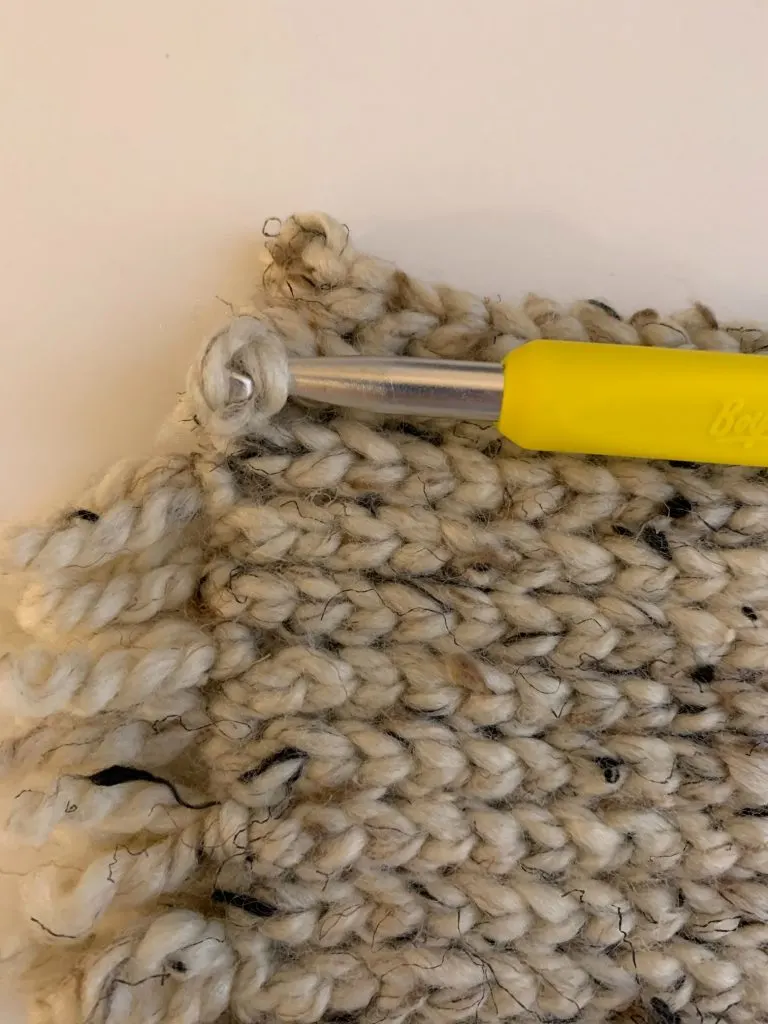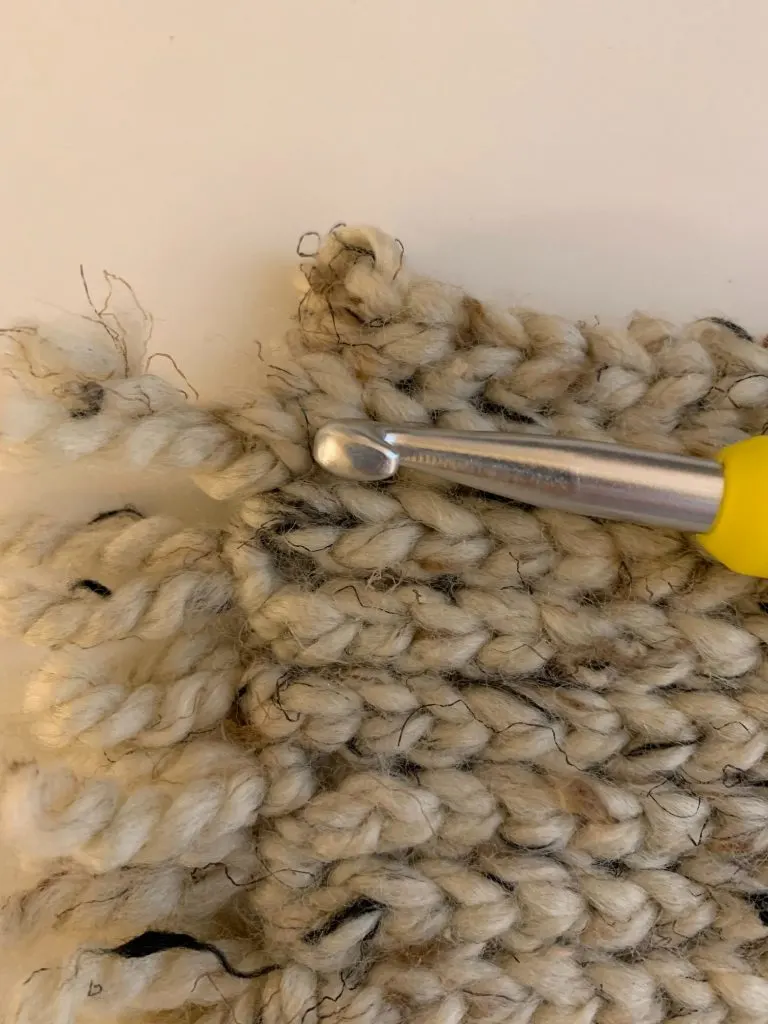 And that's all there is to it! Simple stitches, simple fringe finish and you're left with a gorgeous crochet rug.
Let me know if you make this rug by tagging I Can Crochet That on social media or using the hashtag #ICanCrochetThat (because yes, yes you can).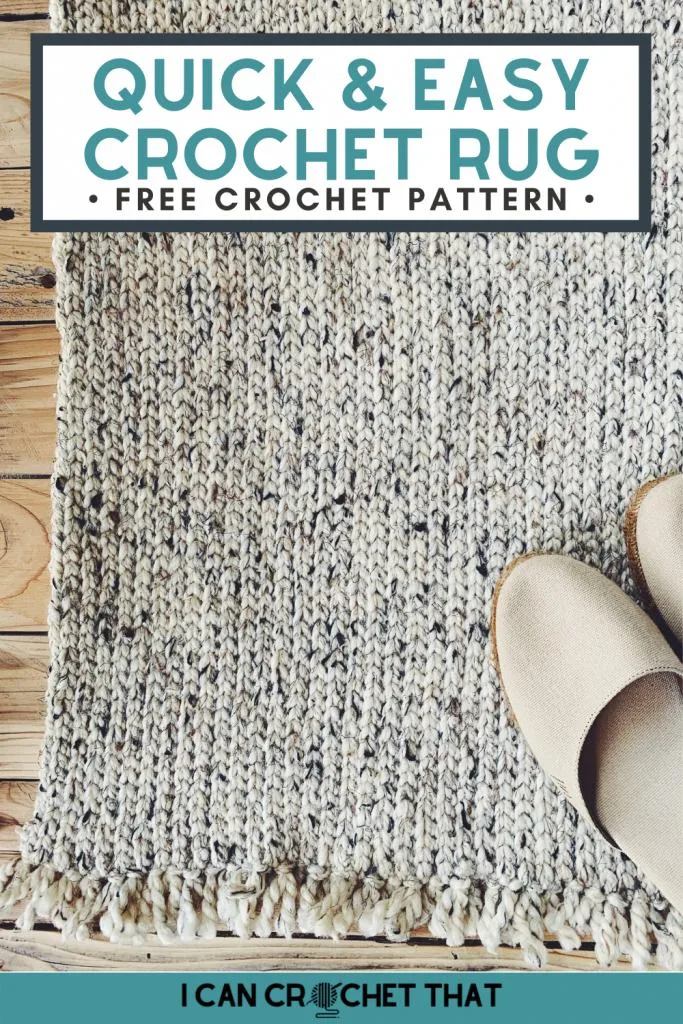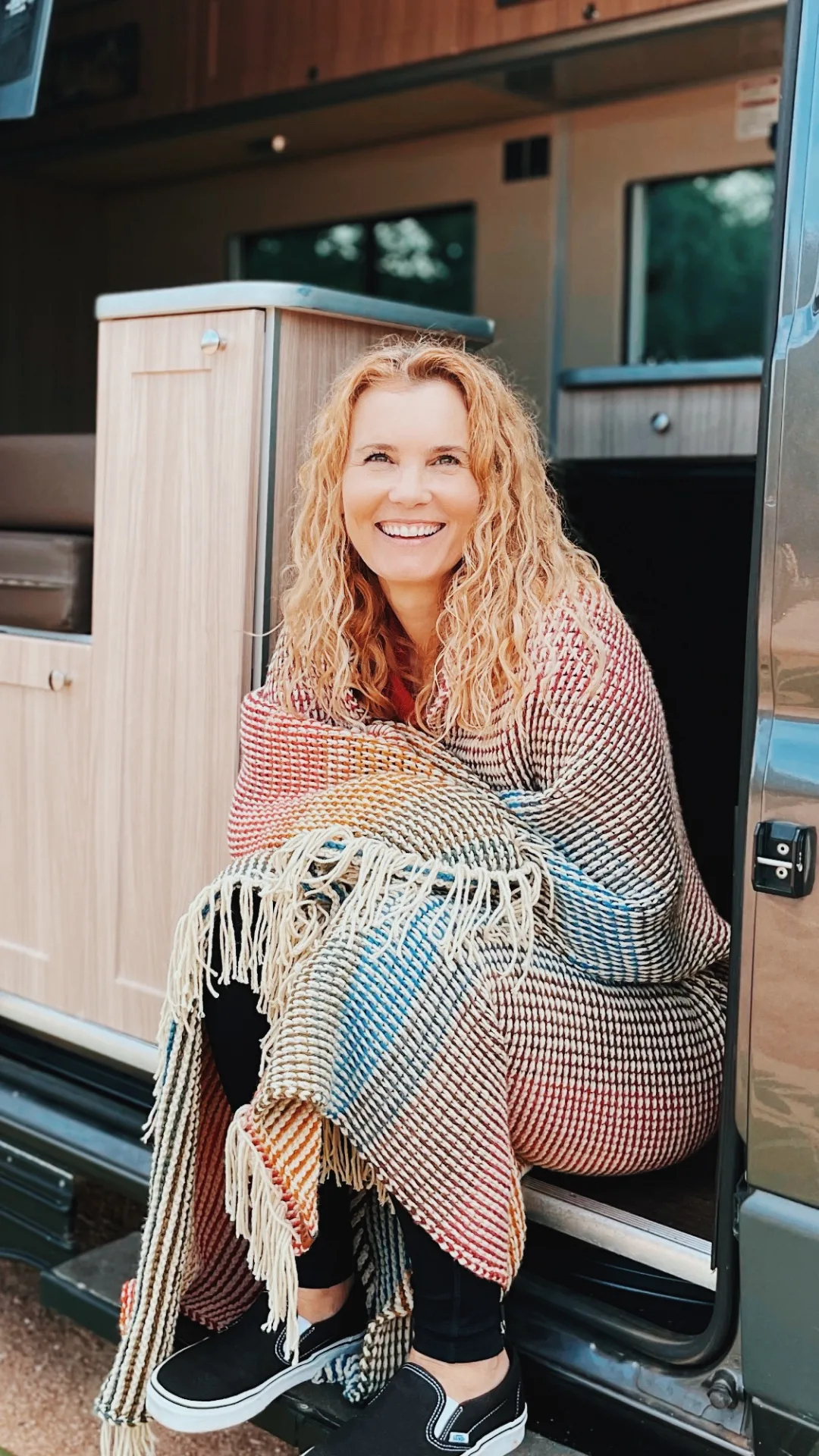 Hi! I'm Julie. I design modern crochet patterns and tutorials to help you learn to crochet. I've been crocheting for over two decades and with the gentle nudging of my husband, decided to turn this passion into a career. Although we travel a lot in our campervan, you'll never find me without a bag of yarn and projects.