If you love making Tunisian crochet throws as much as I do or you're wanting to try your hand at one, you're in for a treat. I'm so excited to share with you The Ava Throw crochet pattern!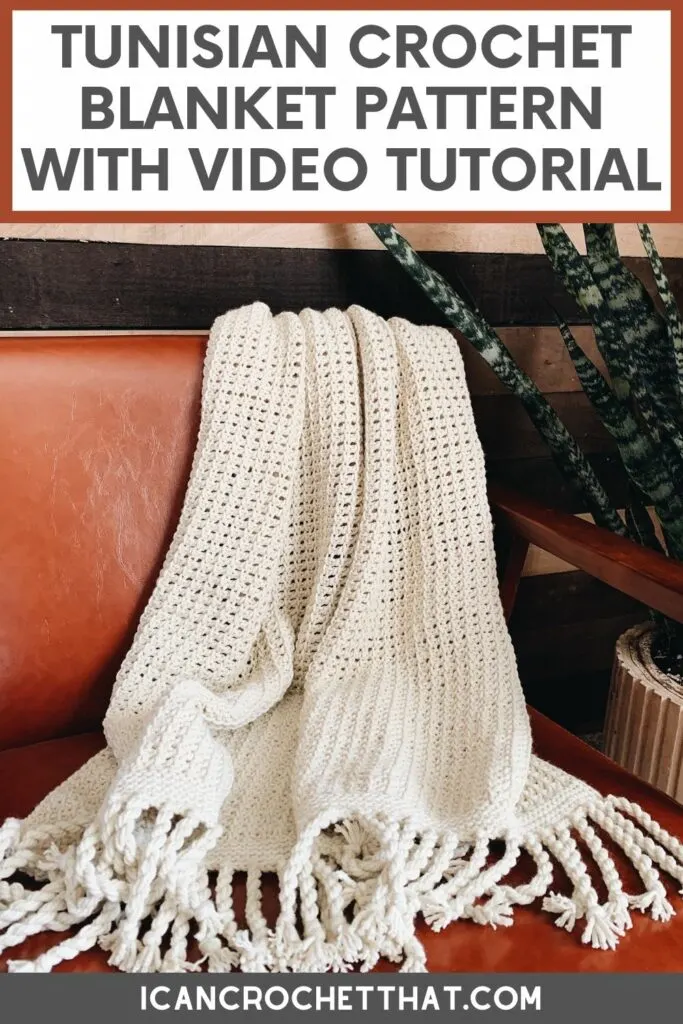 You can purchase this Tunisian crochet throw pattern on the I Can Crochet That shop here.
The Ava Throw Tunisian Crochet Pattern
The Ava throw crochet pattern is whipped up in an easy-to-learn Tunisian crochet stitch.
The unique stitch makes this a great throw for spring when the temps are just a bit cool and a blanket with an open weave is just enough to keep you warm.
This pattern features a simple border and a one-row repeat finished off with beautiful rope tassels that give it that modern edge.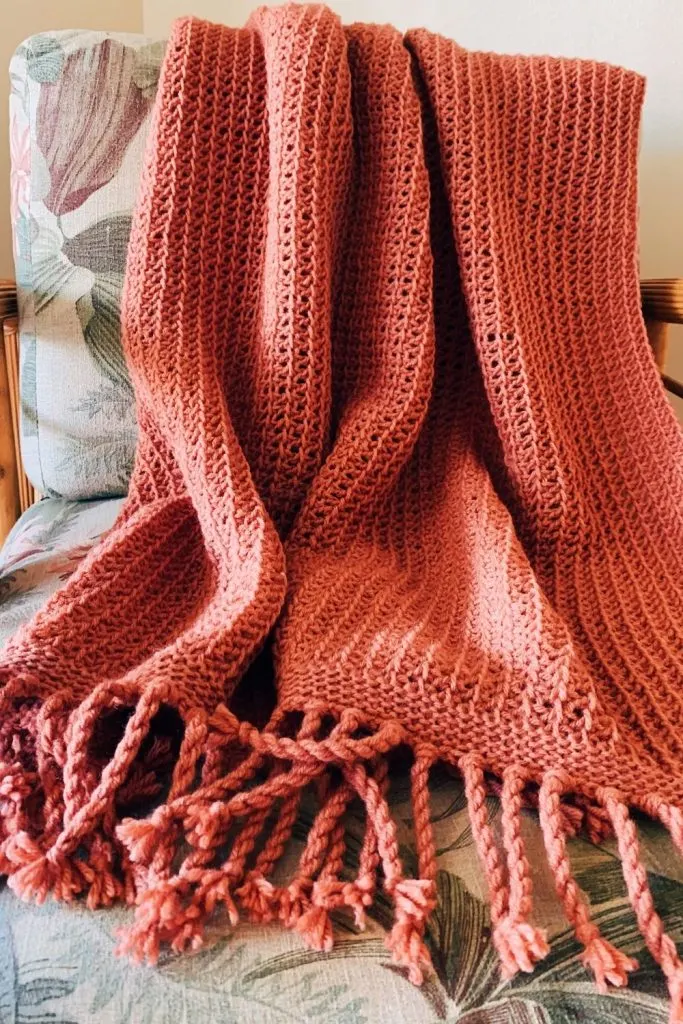 The Yarn
At the beginning of this year, Lion Brand announced their color of the year -Terracotta – and released several yarns featuring this beautiful color.
As soon as I saw they released this color in their popular Pound of Love line, I knew I needed to snatch a few up and make something with it.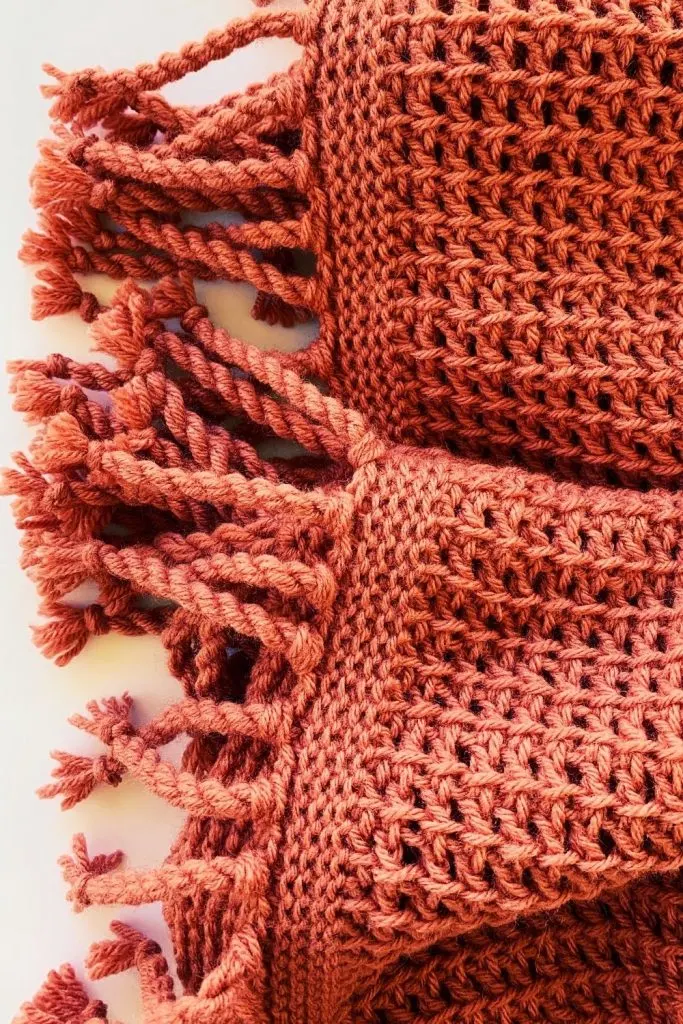 You can see all of the Pound of Love colors available here.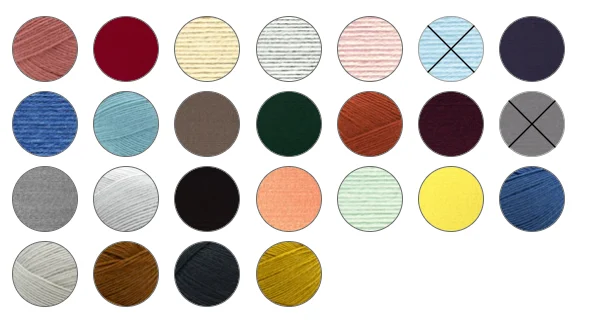 I can also see this blanket whipped up in the colors Maize, Charcoal, Taupe or Oxford Grey. There are so many options!
You can also purchase this yarn on Amazon.com here.
Update: I ended up making The Ava Throw in Lion Brand's Pound of Love in Vanilla and I love how it turned out! It makes the perfect addition to my home.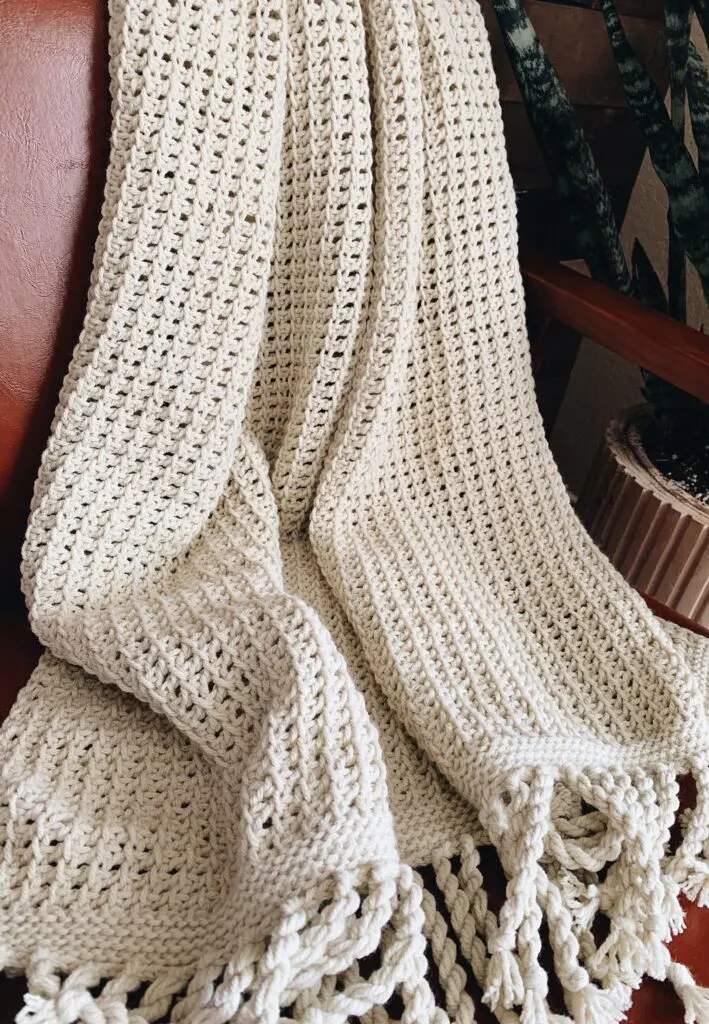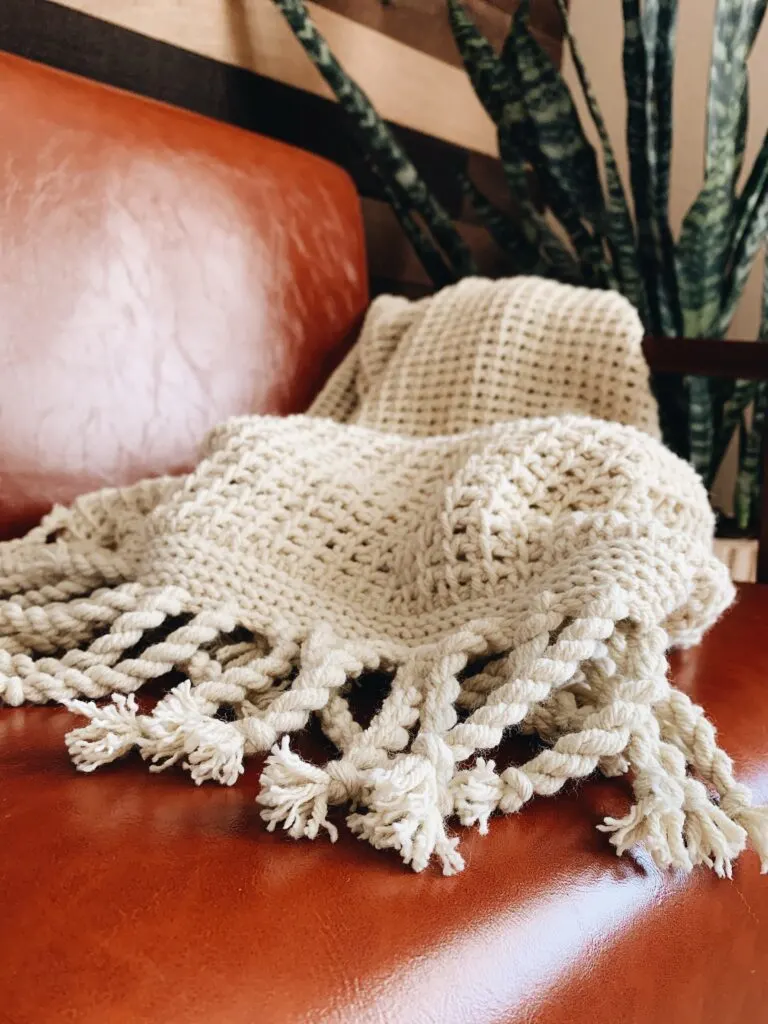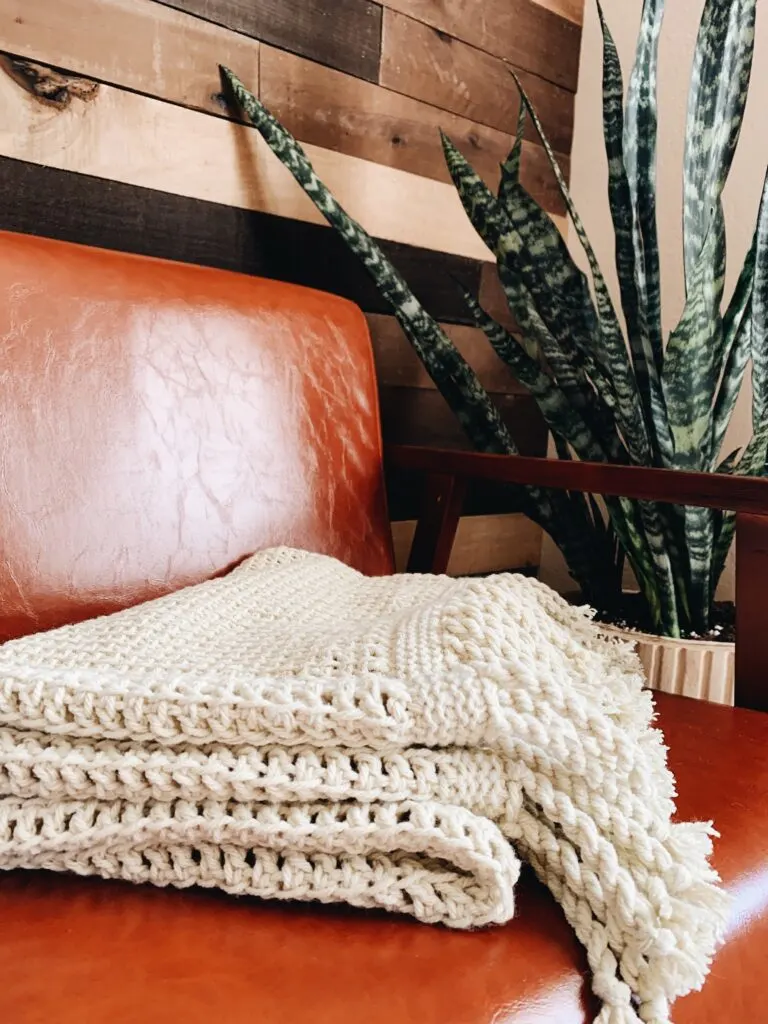 The Pattern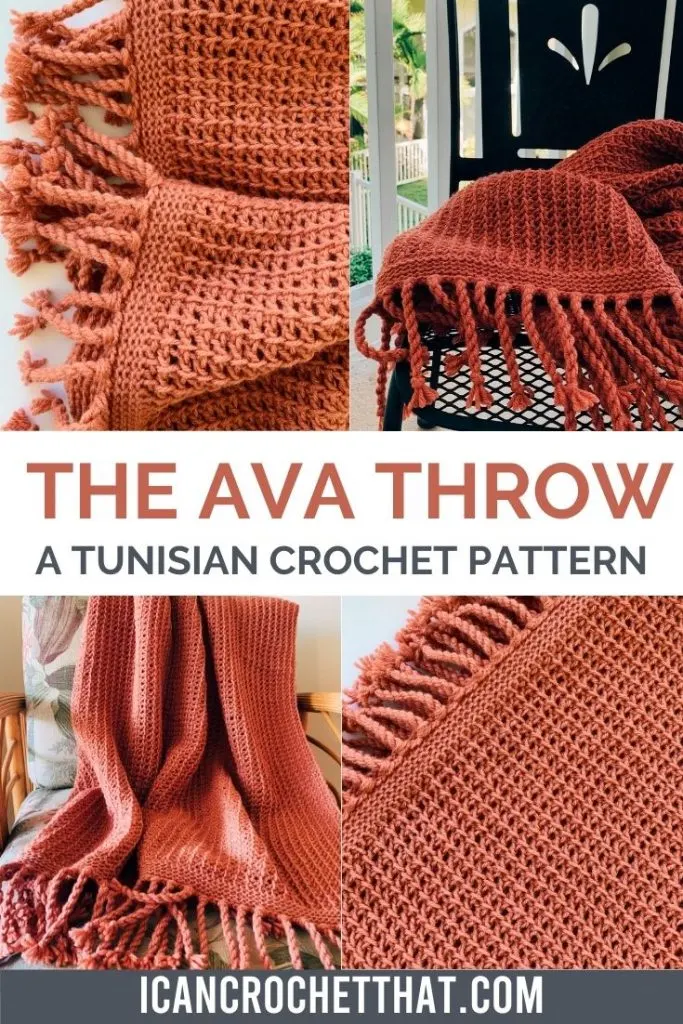 One of the biggest complaints about Tunisian crochet is the fact that many of the stitches curl.
If you've made the Let's Go Camping blanket yet, then you know how bad the knit stitch curls. But in my opinion, it's so worth dealing with the curl when the end result is a gorgeous striped blanket!
I knew there were Tunisian stitches that did not curl and I found one I love. Plus, it's so fun to work up projects in this stitch!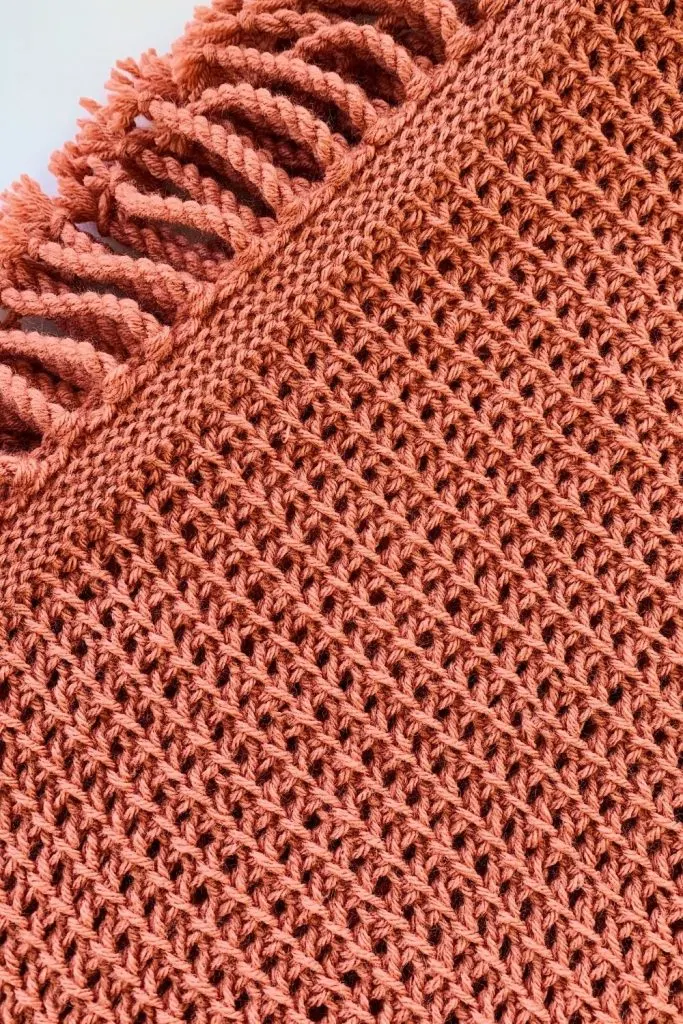 This pattern features a simple border, followed by a simple stitch that doesn't curl and ends with these gorgeous rope tassels. This is the first time I've ever made rope tassels and let me tell you, I am a fan!
Make Your Own Ava Throw
Are you ready to make your own?
Here's what you need:
Purchase the ad-free printable pattern on the I Can Crochet That shop here
You'll need a 6 mm Tunisian crochet hook with at least a 12-inch cord or purchase a set like this one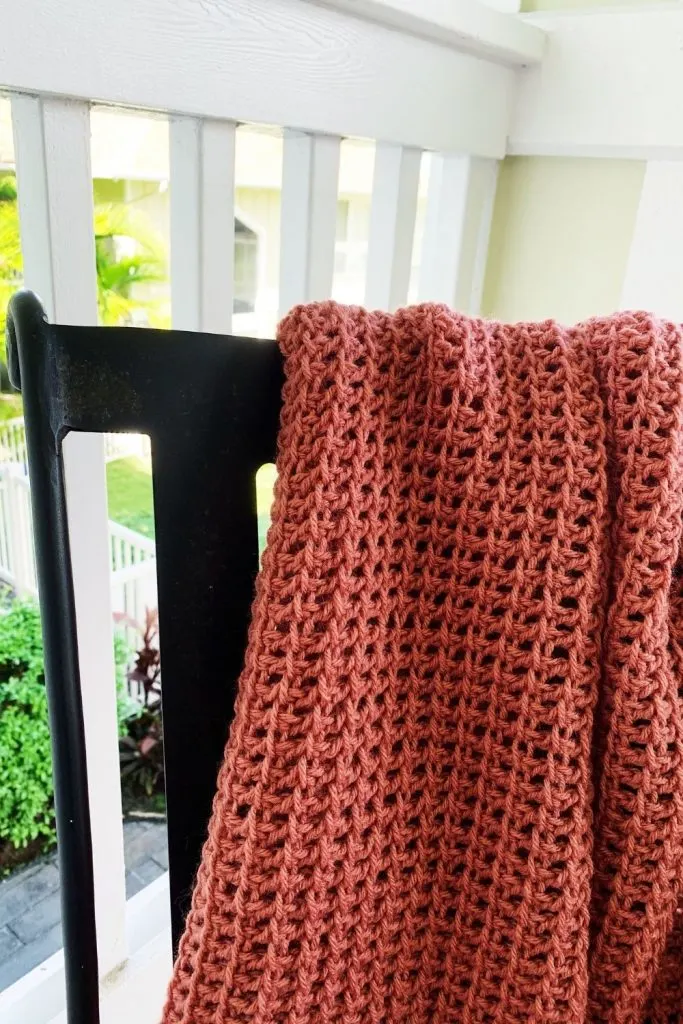 I hope you enjoy making this throw! Be sure to tag #icancrochetthat on your social channels so I can see it and for a chance to be featured on Instagram or Facebook.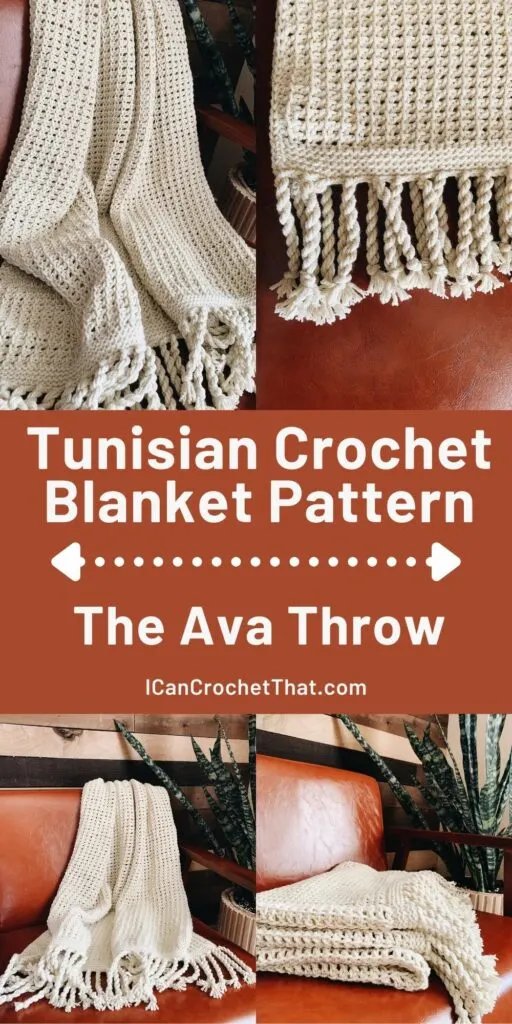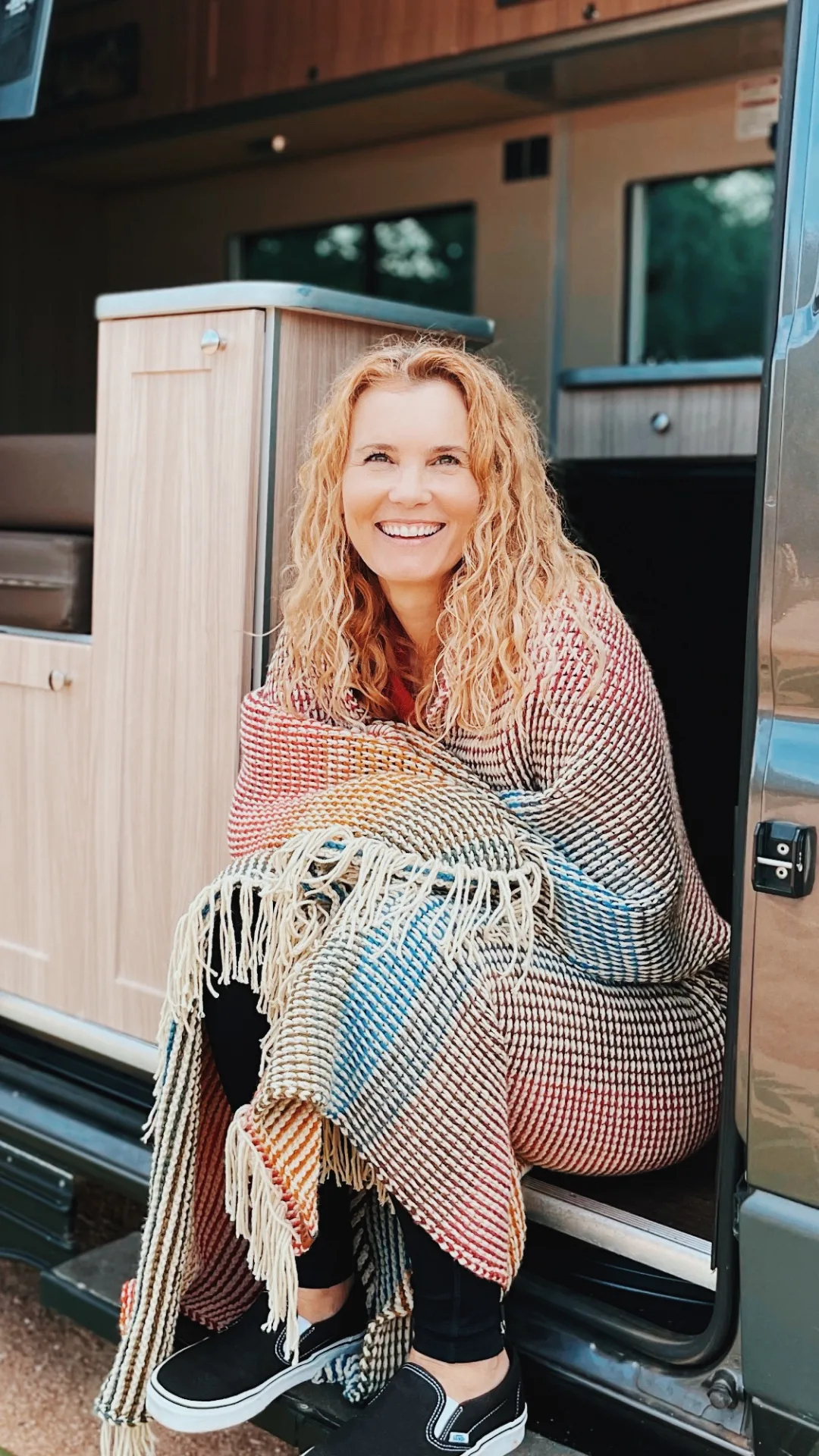 Hi! I'm Julie. I design modern crochet patterns and tutorials to help you learn to crochet. I've been crocheting for over two decades and with the gentle nudging of my husband, decided to turn this passion into a career. Although we travel a lot in our campervan, you'll never find me without a bag of yarn and projects.