We are halfway through 2022, and the crochet trends of the year have come out in full swing.
Some are standard (crop tops, two pieces, etc.) and some are making their first appearance (corsets, patchwork, etc.).
The best thing about all of these trends? They can easily be crocheted.
There are plenty of patterns out there to help you create your unique version of the year's hottest trends. I've rounded up 7 trends and 3 patterns for each for you to try.
Happy crocheting!
Top Crochet Trends You'll Definitely Want to Try
1. Vests
This classic 90s trend has found new life in 2021 and 2022.
There are so many different styles of vests: structured, argyle, oversized, cozy, everything.
Suit vests and waistcoats will be particularly popular this summer.
Vests can be crocheted, but it may be a bit of an advanced project. But if you're a beginner who's looking for a challenge, try making one of these crochet vests. 🙂
Luna Crochet Vest: This vest is beginner friendly and works well for summer since it's more fitted and cropped.
The pattern is available for purchase on Etsy here.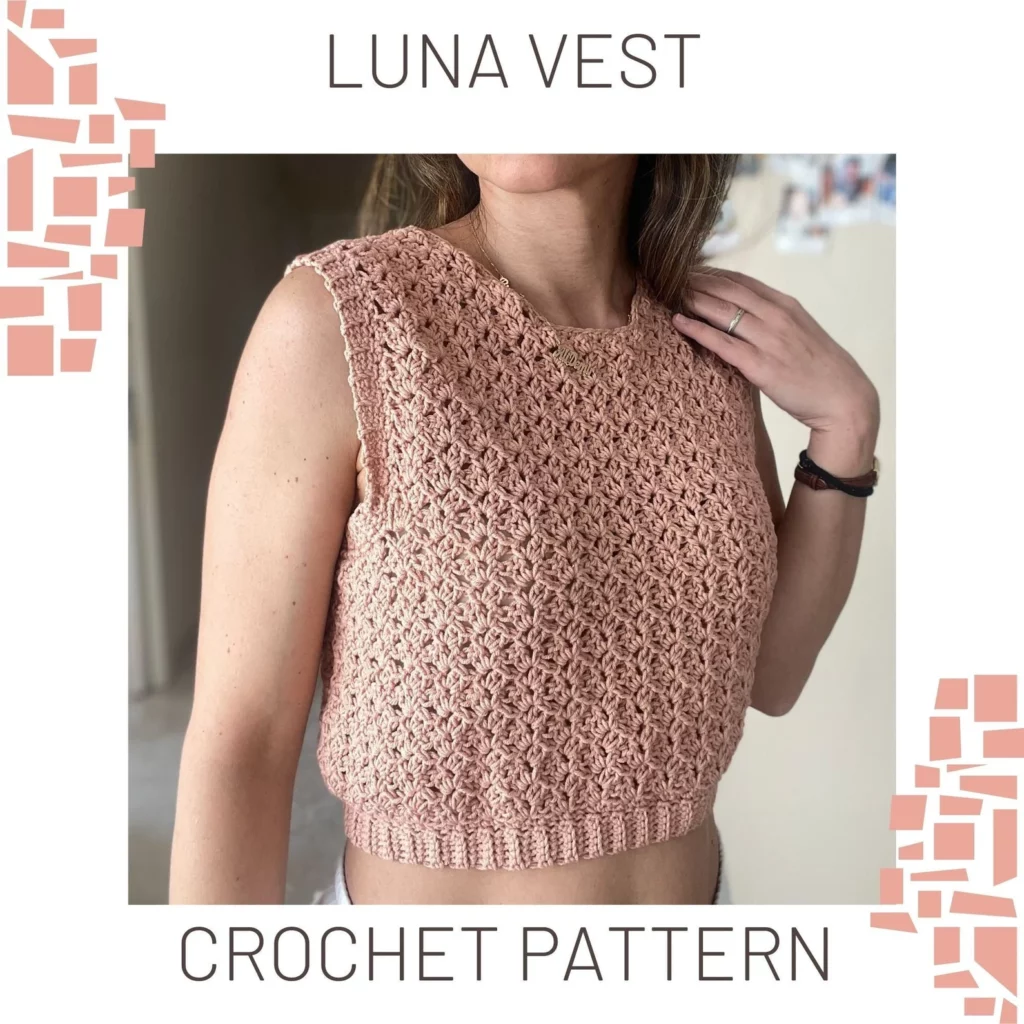 Dorothy Retro Vest: If you're looking for a more unconventional vest, this retro vest is for you. It features a collar, buttons, and is also color blocked. Adorable!
The pattern is available for purchase here.
Oversized Chocolate Plate Vest: This may be an early fall vest, but I'm including it anyway because look how adorable it is! It features brown checked squares, a ribbed collar, and a hem at the bottom.
The pattern can be found on Etsy here.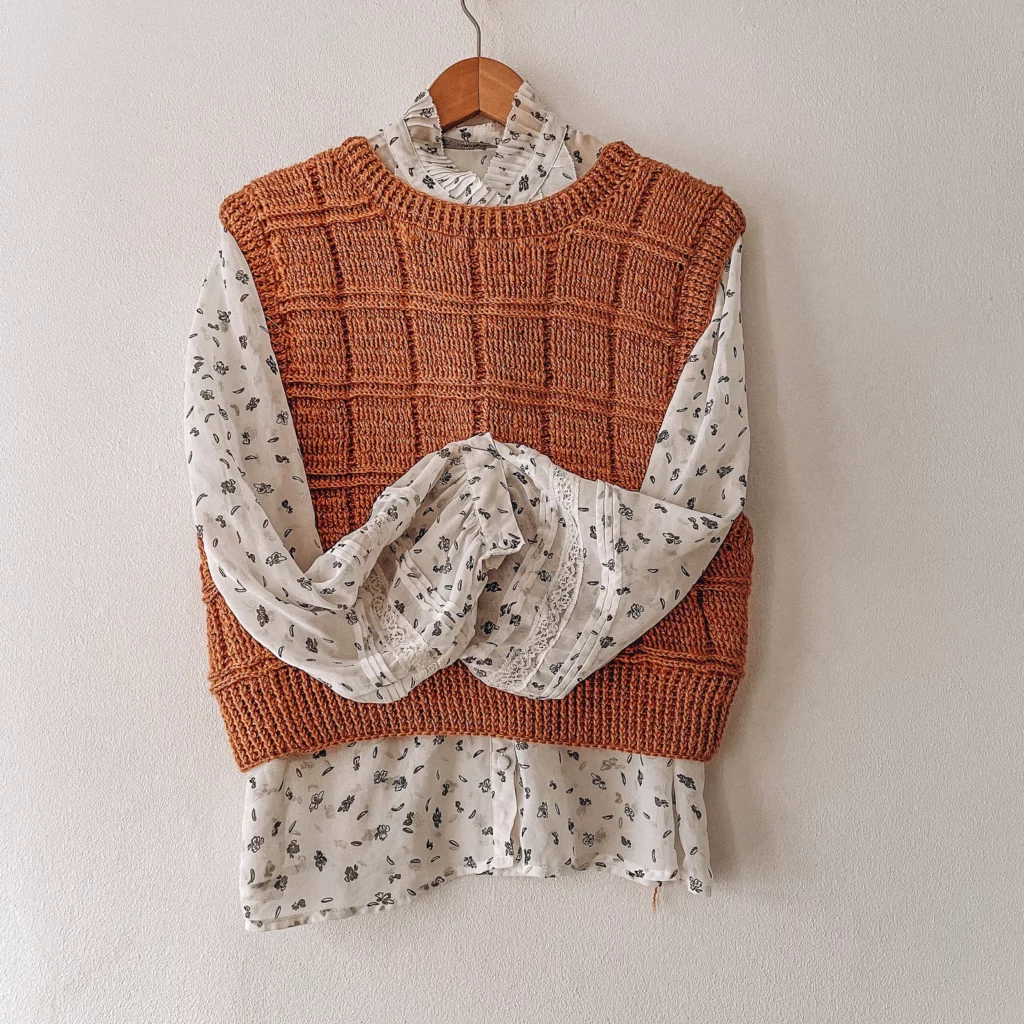 2. Color blocking
This is one of the most widespread trends for 2022.
Color block is everywhere this year, and this isn't the first time.
This trend surfaces every once in a while because it always looks good and there's unlimited ideas and styles.
And, of course, it If you're feeling drawn to the color block trend, here are some summer friendly patterns to start with:
Sorbet Sunday Color Blocked Crochet Tank Top: This crocheted tank top features colors reminiscent of that one ice cream shop with all of the bright, colorful sorbets.
This color palette is so pretty and this tank top is beginner friendly. The pattern is available for free here.
Mango Tango Color Blocked Crochet Top: This is a perfect summer project for those who want to try out the color blocking trend.
This top features bobble sleeves and a bottom stripe in red, and the body of the top in yellow.
The pattern for this top is available for free here.
Color Block T-Top: This top has a cooler color palette, which I personally love.
The sleeves and middle stripe are a baby blue, the bottom is a cobalt blue, and the top is a mustard yellow. The collar has a bit of blue as well.
The pattern is available for free here.
3. Cropped tops
It's no surprise that crop tops are on the list of trends this summer; they never go out of style!
Pair it with high waisted shorts or a skirt and you have an instantly cute outfit.
There are so many crochet crop tops I've made that I love, but I chose these three for you to try out if you'd like to make your own crop top.
The Jasmine Top: This top has been on my TBC (To Be Crocheted) list for a long time.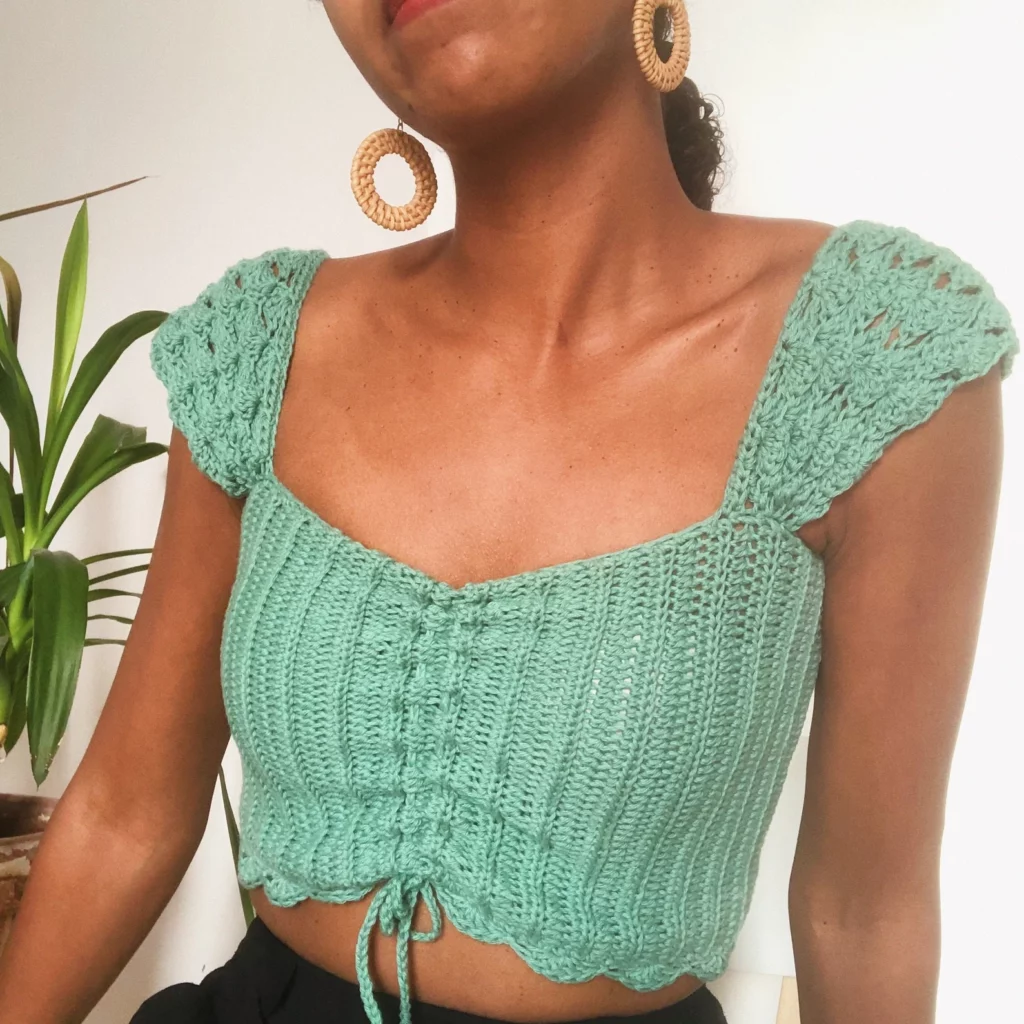 It's so elegant and I love the shell cap sleeves and other classic touches, like the sweetheart neckline and drawstring ruche.
The pattern is available for purchase here.
Crochet Cropped Halter Top: This is a super basic top that will go perfectly with all of your summer shorts. It's a halter top that ties in the back and is easily adjustable.
You can find the pattern on Etsy here.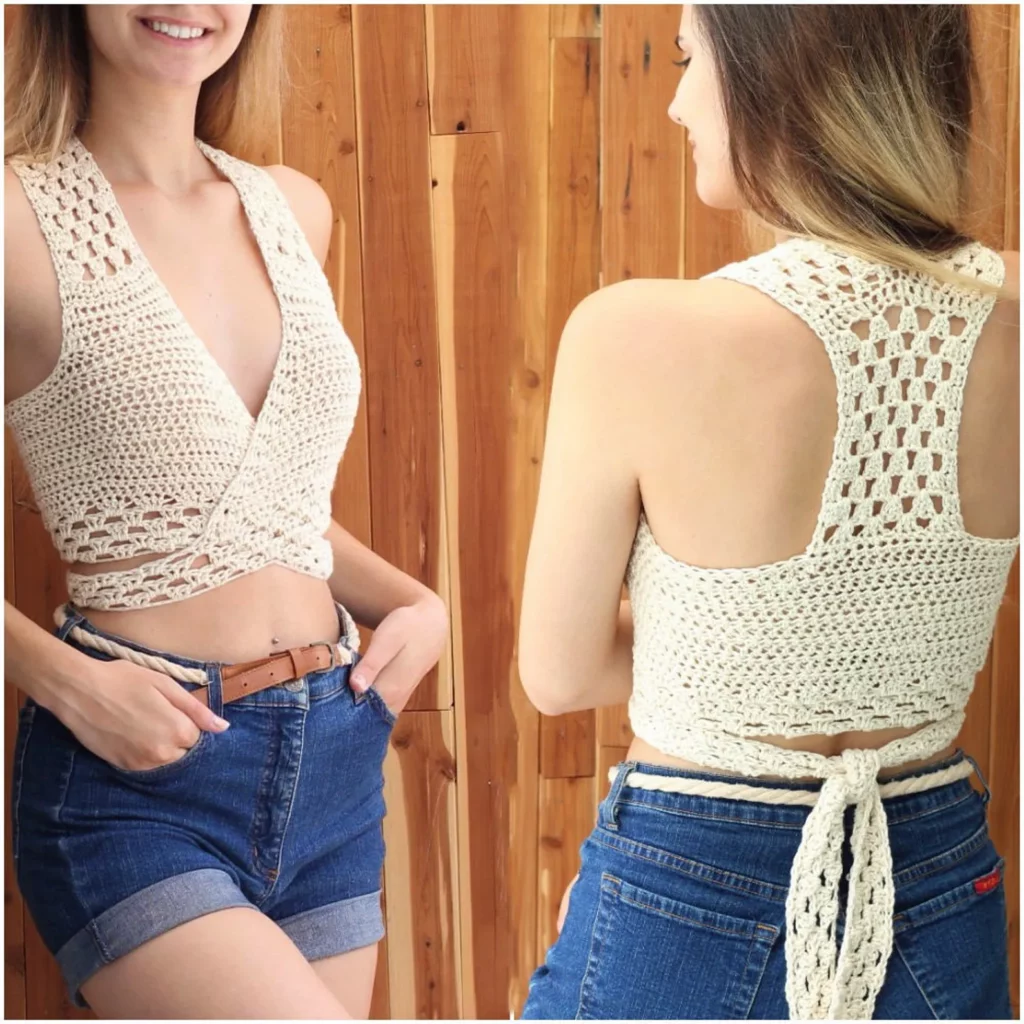 Colorblock Cropped Cardigan: This is one of the prettiest patterns I could find. The top features two trends: the crop and the color block.
The light blue and cream palette is gorgeous for the beach or late night summer outings.
The pattern is available for purchase here.
Want more crochet crop top patterns? Check out our roundup of 15 here.
4. Patchwork
This is one of my personal favorite trends! I find patchwork to be cozy, old-fashioned, and comforting and I really enjoy making things with patchwork.
Each square feels like an accomplishment and then all of a sudden you have a new sweater.
I have started a couple of these patterns myself for the upcoming fall (I know it's July but I can't wait !!!)
The Haisley Patchwork Cardigan: I'm absolutely in love with this color palette. the pink, yellow and multicolored squares work wonderfully together and it's a perfect staple cardigan.
The pattern is available on Etsy here.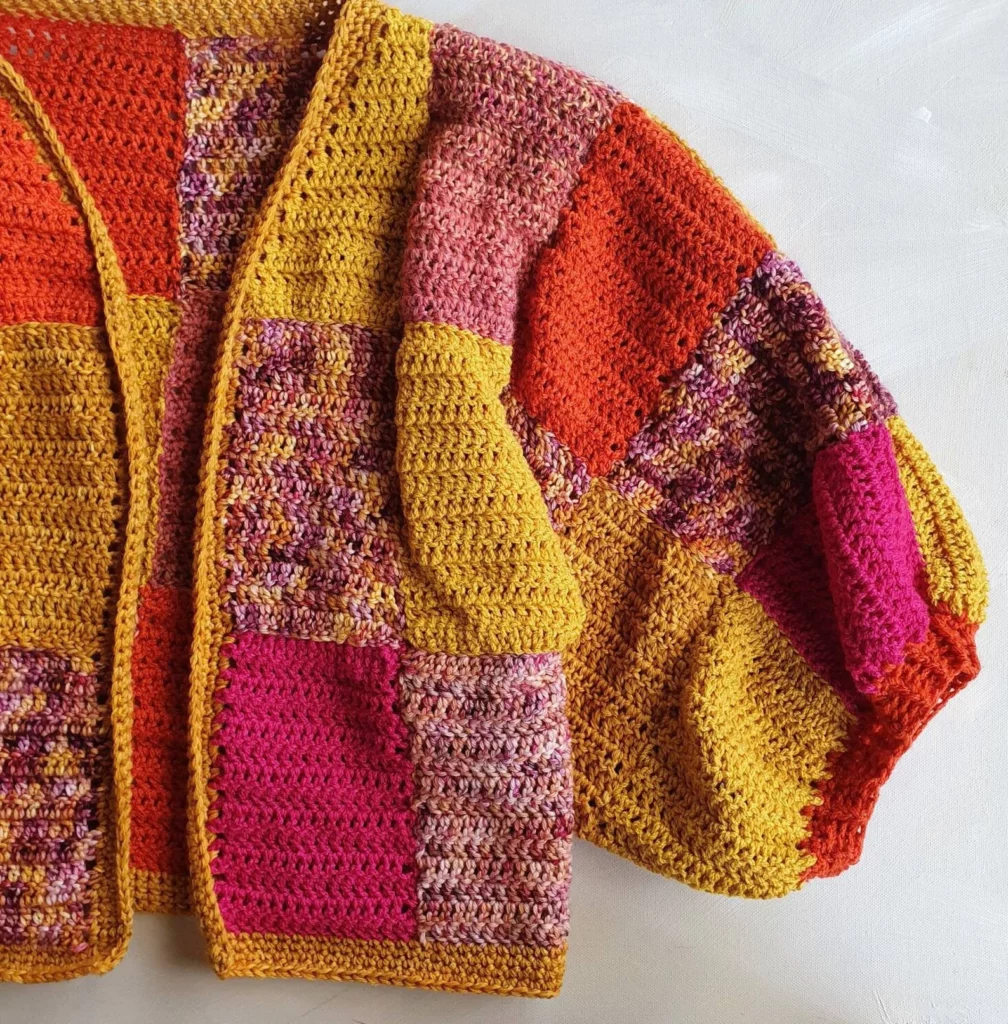 Crochet Patchwork Shorts: These patchwork shorts are super cozy and feature a tie, so they're easily adjustable. The tie is weaved in at the top of the shorts, which adds a cute touch.
You can find the pattern on Etsy here.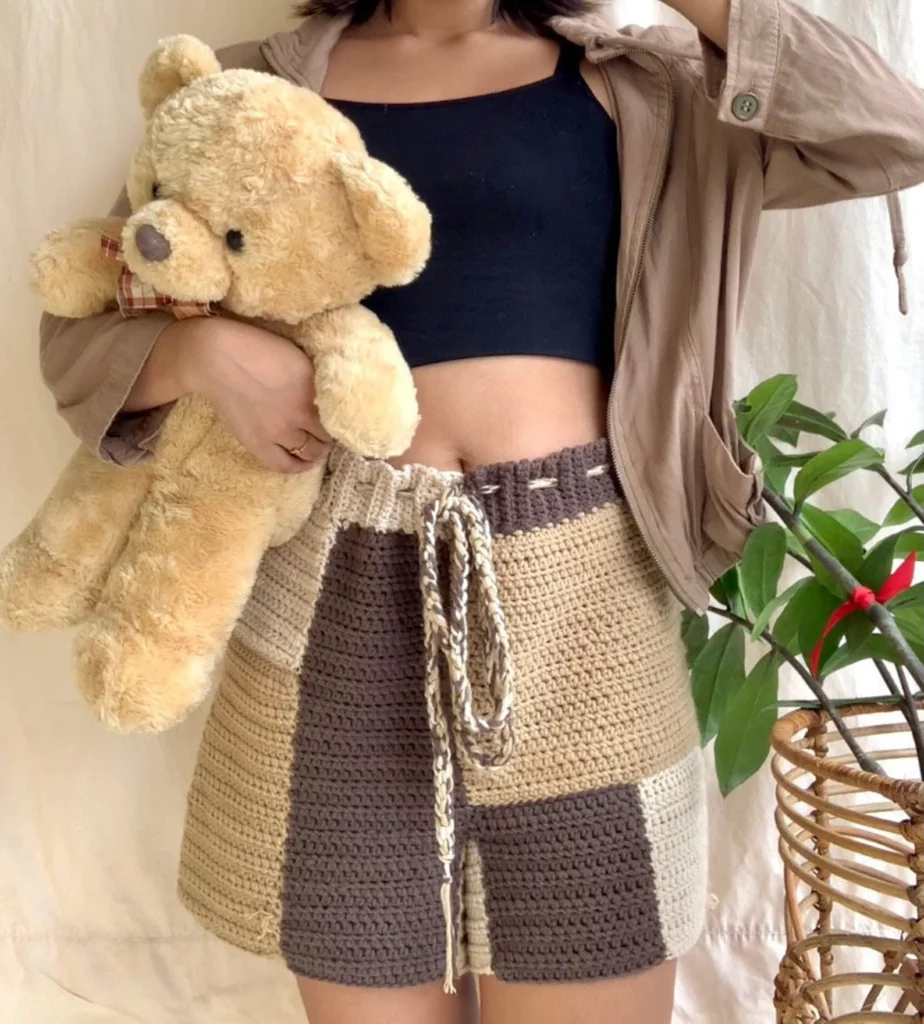 Garden Patchwork Cardigan: Okay I know I said these were summer patterns but I couldn't resist putting this autumn themed patchwork cardigan on here.
It has those gorgeous fall colors, but they're all brought together with a forest green border around the cardigan.
The pattern is available on Etsy here.
5. Fringe
This 70s style has been on and off trending for years, and this year it's on. Ranging from boots to bags and everywhere in between, it seems this trend never truly goes out of style.
Luckily, it's simple to recreate with crochet. Here are a few ideas for you:
Fringe Crochet Shopping Bag: This crochet bag is a large size tote that uses the zig zag puff stitch, which creates a unique effects with the multicolored stripes at the bottom of the bag.
The pattern is available for free here.
Multicolored Shawl with Fringe: I'm in LOVE with this triangle shawl. It gives me a New Mexico vibe and the fringe just adds the perfect touch.
The pattern is available for sale here.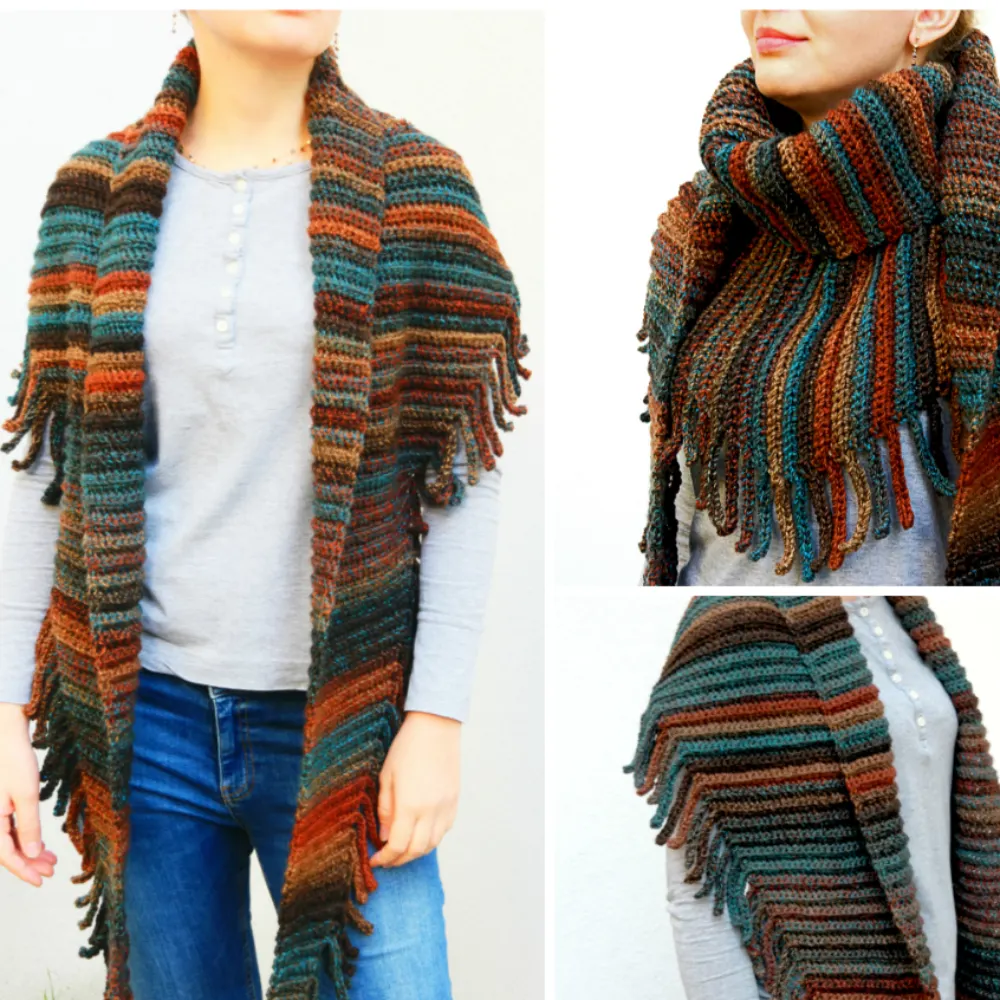 Fringe Tank Top: This simple top could go with virtually any pair of bottoms with its monochrome palette and simple design. It can be worn in every season, too!
The pattern is available for free here.
6. Corsets
This trend is back thanks to the Bridgerton craze (can confirm: it's worth the hype).
These corsets are feminine and stylish, and are perfectly intricate, yet pretty easy to create.
Here are a few to try if this is the style for you:
Stylish Crochet Corset: This top is done in a pink yarn, but you can use any color you like.
It has several feminine details, like the lacey sleeves and bottom edge and the classic corset tie in the middle.
The pattern is available as a video here.
Cropped Crochet Corset with Hood: This is quite a unique piece of clothing: a corset with a hood.
Not two things I'd put together in my head, but this pattern makes them work perfectly together.
The pattern is available for sale on Etsy here.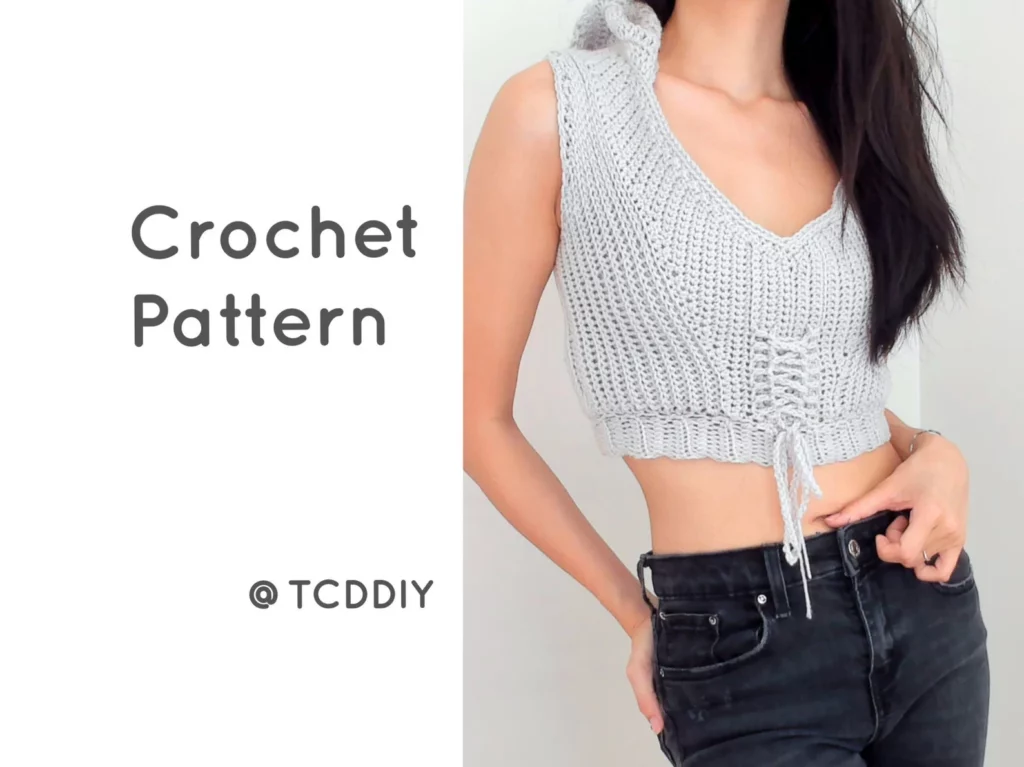 Crochet Lace Edged Corset: This top is a different take on the corset, but it looks positively lovely.
It has the usual lace capped sleeves, but has a more minimalist body before thinning out to the lacey bottom.
The pattern is available for free here.
7. Two Pieces
Finally, we have MY favorite 2022 trend: the two piece. I did a roundup of this trend here.
Something about having a 100% matching set is quite satisfying to me. On top of that, it's an instant outfit. You don't even have to think about it.
The look creates a seamless outfit, and both pieces always go really well on their own with another pair of bottoms or a different top.
Here are a few of my favorite two piece crochet patterns:
Crochet Crop Top and Midi Skirt Two Piece: Imagine an outfit you can wear to.a fancy night out that you made with your own two hands. This is that outfit.
A midi pencil skirt with a peplum lace bottom, and a crop top with a ruffled neckline and ruffled sleeves. I'm really looking forward to making this one.
The pattern is available for purchase here.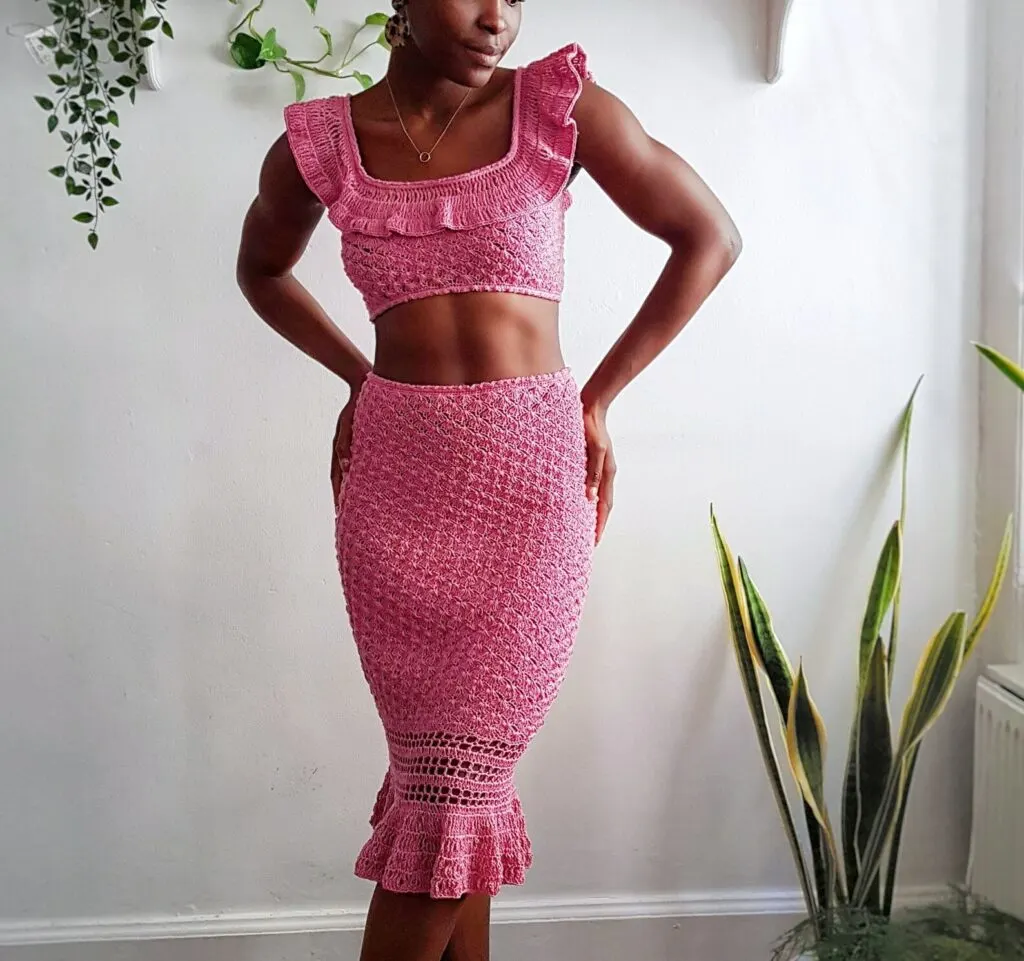 The Drest Crochet Two Piece Set: This set absolutely screams summer to me.
Bell sleeves on the crop top with high waisted shorts, in bright summer colors? Count me in.
The pattern is available for purchase here.
Amara Crochet Tank Top and Sweater Two Piece Set: This set may have to wait until fall (for the jacket at least), but there's no reason you can't start it now!
I love the two toned gingham look of this matching tank top and jacket. It's definitely giving Clueless vibes.
The pattern is available for purchase here.
And those are the top crochet trends for 2022. I hope you found a pattern or two to add to your, probably ever growing, crochet wish list!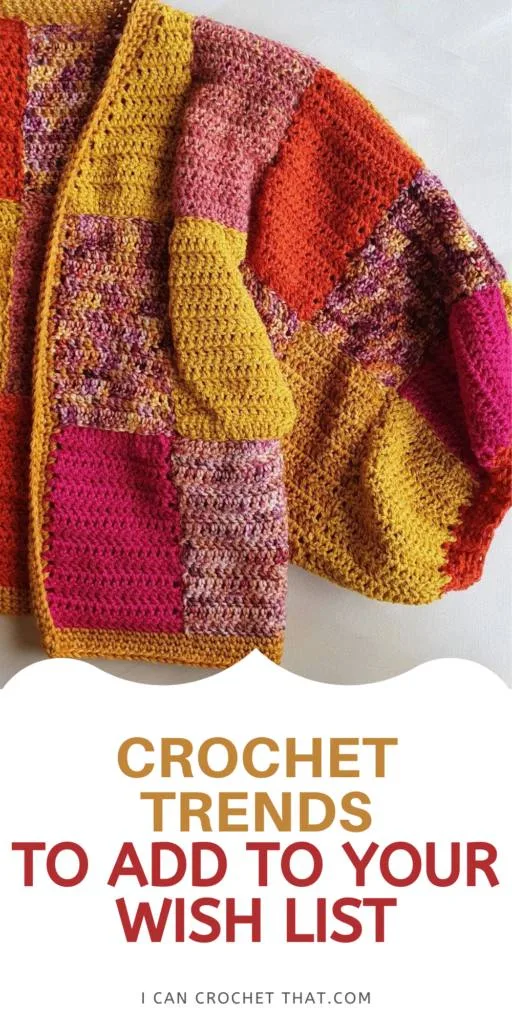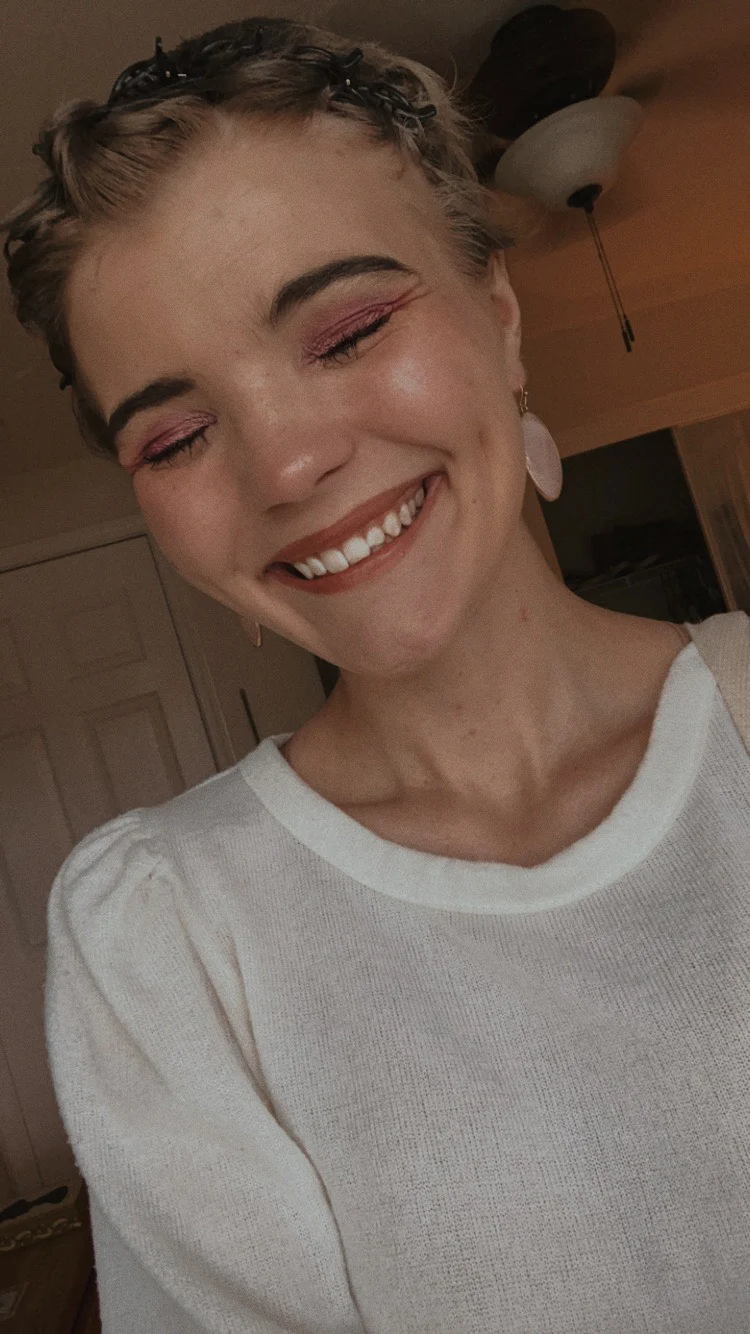 Hannah is the eldest of the Bonner family's three kiddos. She graduated from the University of North Texas with her Bachelors in Elementary Education. She enjoys reading, yoga, movies & TV, and (obviously) crocheting. She is excited about furthering her writing career & spending her days surrounded by yarn. All the yarn.