Crochet trend alert! Get ready for some gorgeous two-piece crochet set patterns you'll definitely want to make for your summer wardrobe.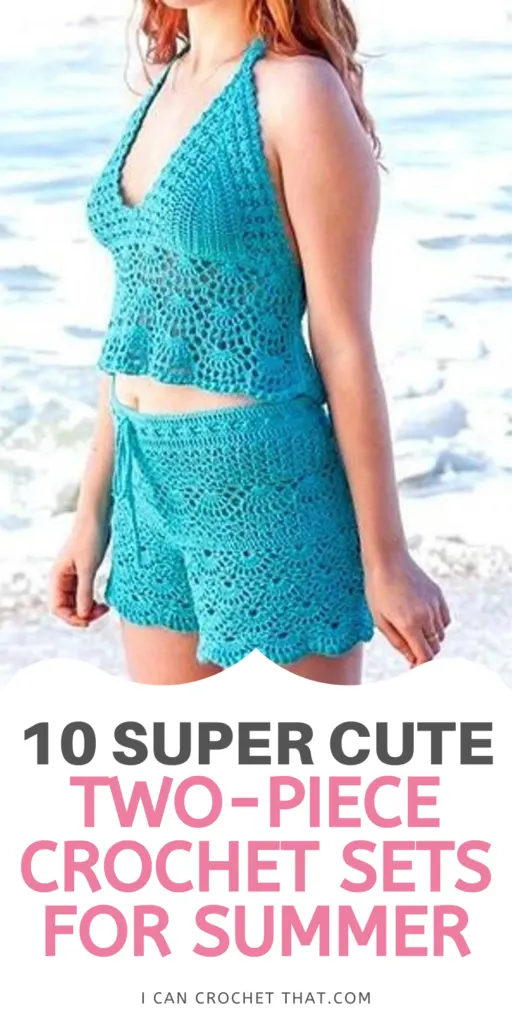 Two-piece sets are one of my personal favorite trends to come out in recent years.
A great two-piece is an instant trendy outfit that you don't even have to think about, and there's one for every season or event.
And (of course) you can crochet your very own.
Today I've rounded up crochet two-piece set patterns for this summer in different colors. You'll see these everywhere this summer!
Two-Piece Crochet Set Patterns for Your Summer Wardrobe
1. HER Crochet Two Piece Set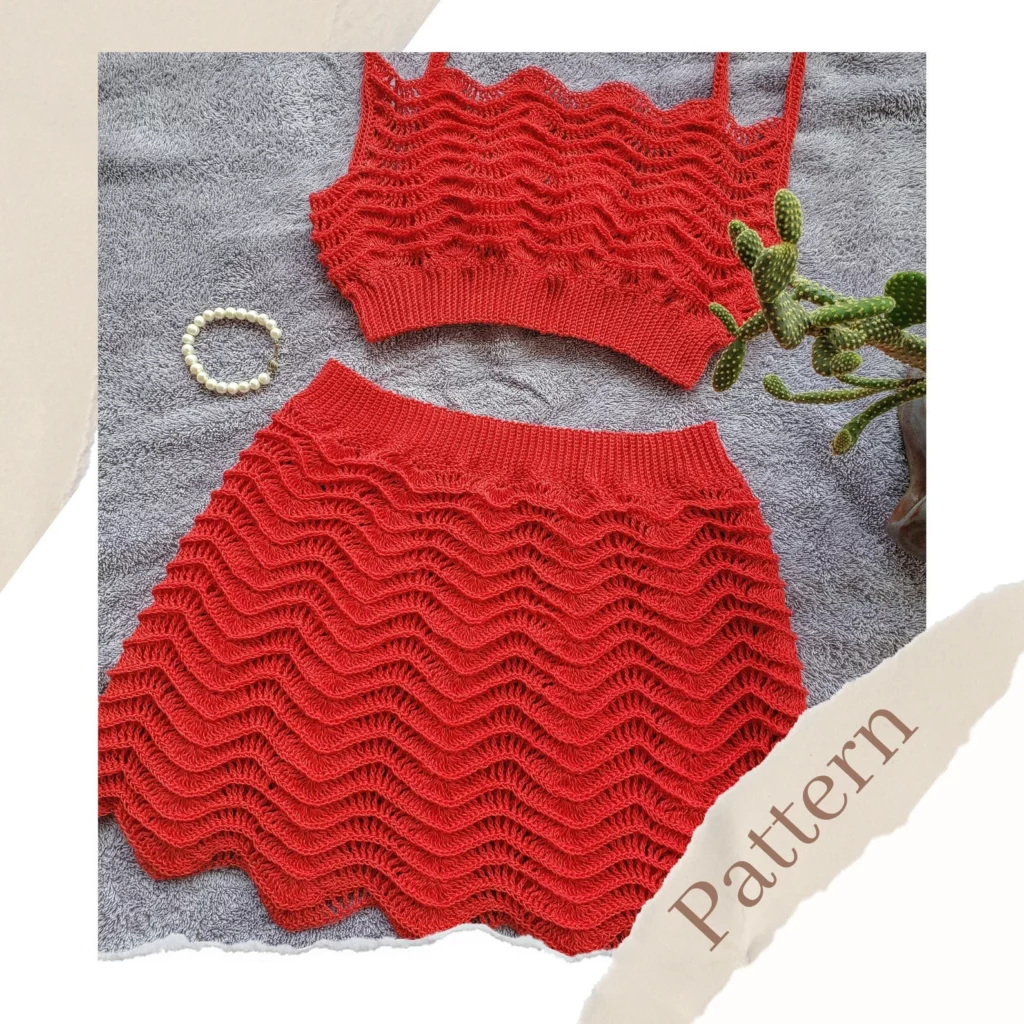 This adorable two-piece shirt and short set is simple but absolutely gorgeous.
It features a tank top crop top and a miniskirt that's set just above the knee.
This is a perfect summer outfit that'll get you compliment after compliment, along with plenty of "WHERE did you get that?"
The pattern is available on Etsy here.
2. Daisy Bell Two Piece Crochet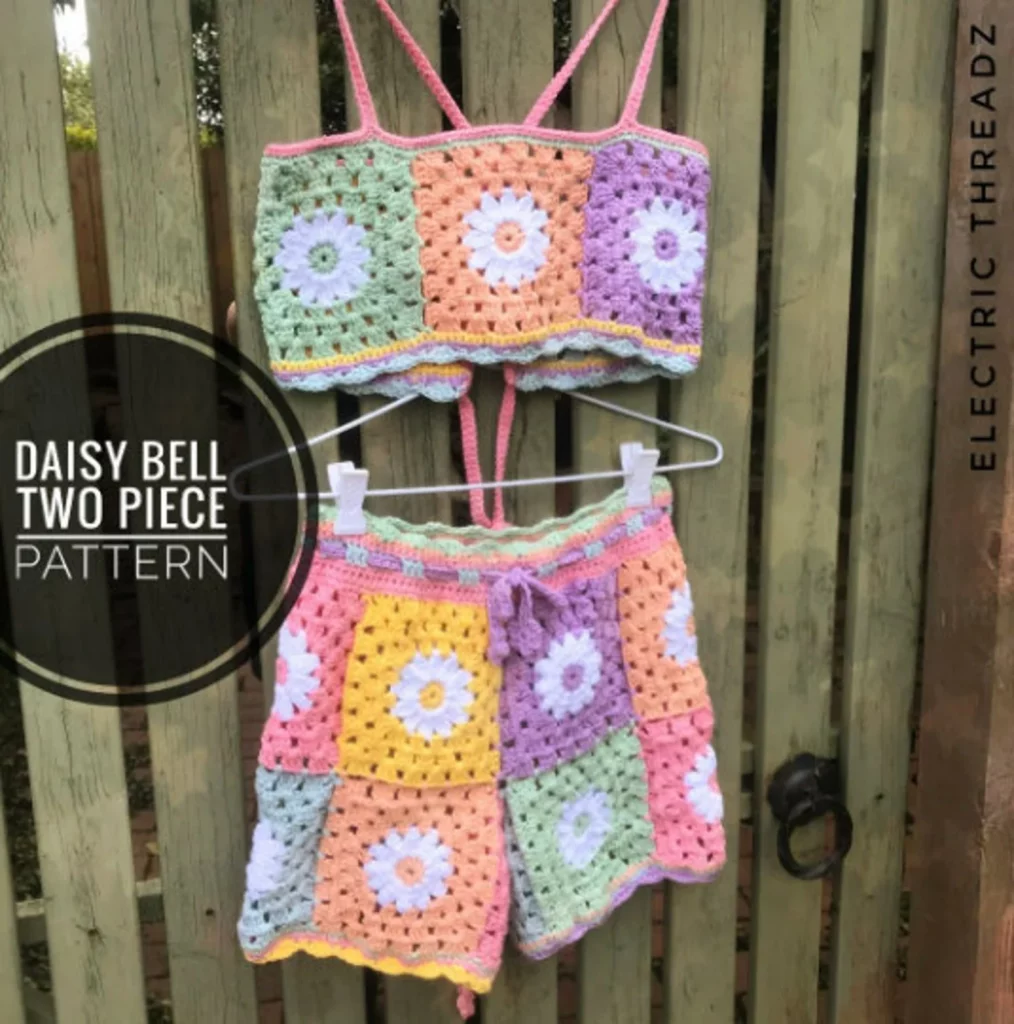 This two-piece set is also a tank top and pair of shorts, but this one is worked almost entirely in granny squares with a daisy motif in the middle, completed with scalloped edging.
The tank top has a tie back and the shorts are made to be fitted. I am in LOVE with the amount of color and 70s vibes in this set.
The pattern is available on Etsy here.
3. The Karma Two-Piece Lounge Set Crochet Pattern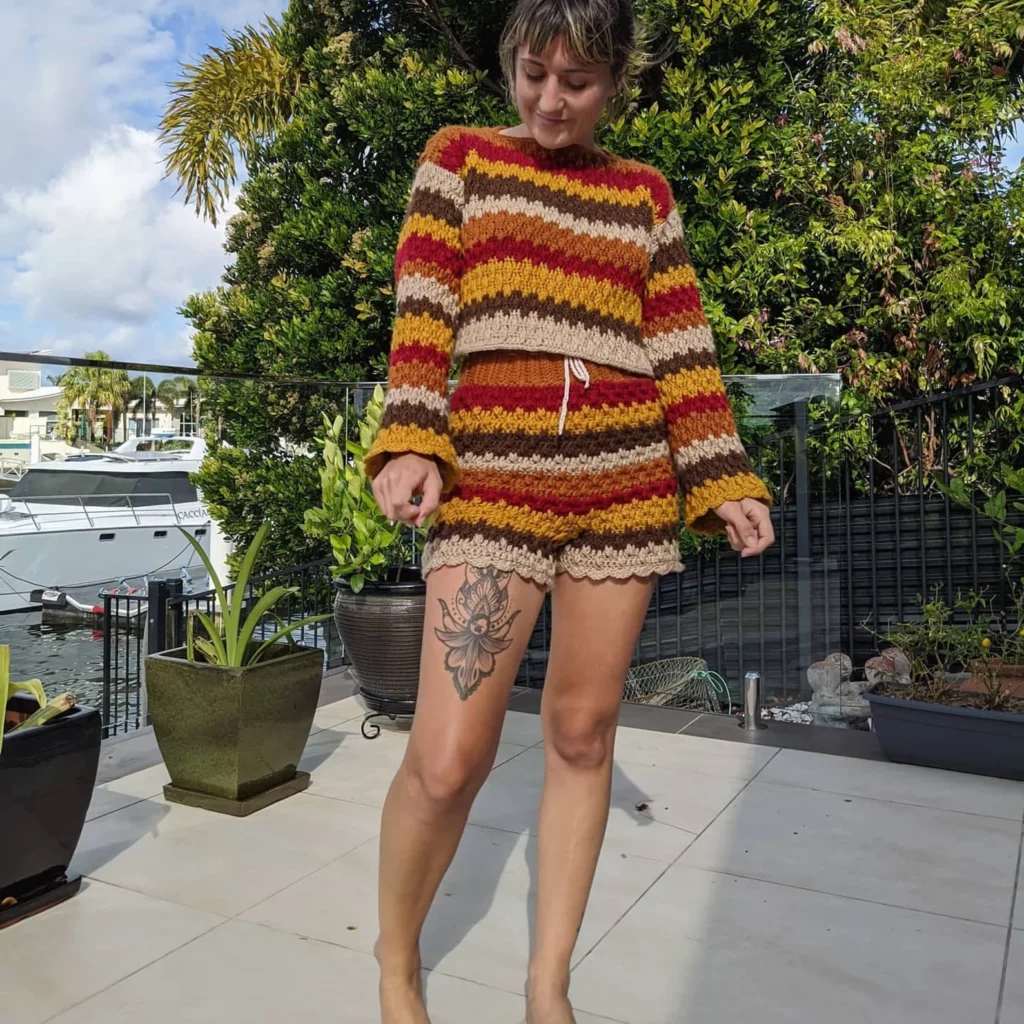 Looking for a summer pajama set? Look no further!
This set features a long sleeve bell top and shorts, both in a textured, wavy stripe type of pattern.
It's an adorable set for sleep or hanging around the house.
You can find the pattern on Crochet With Alanna's Etsy here.
4. The Perennial Two Piece Crochet Set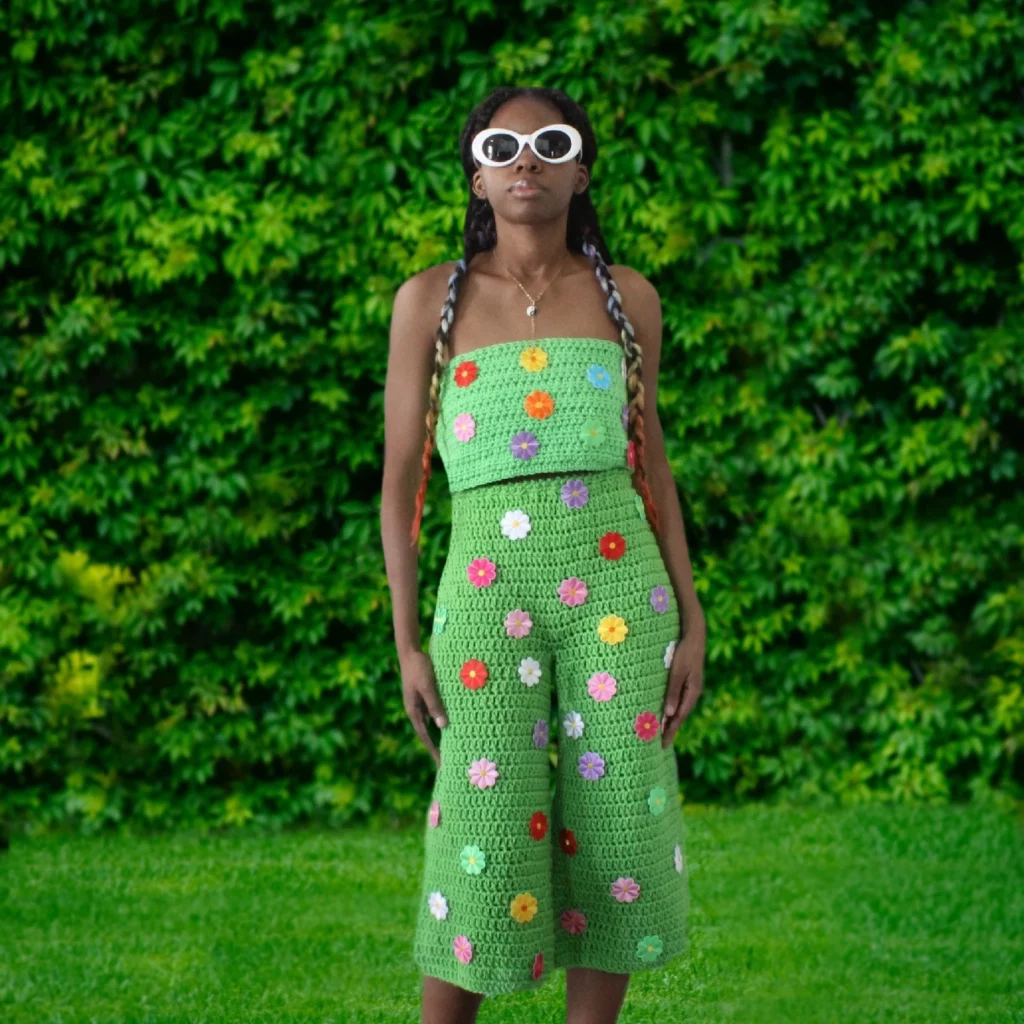 I was drawn to this pattern because it has a pair of pants rather than a pair of shorts, but it still radiates that bright summer energy I'm obsessed with.
The bright green background with multicolored flowers is lovely & the set is fun without being too busy.
I could see myself wearing this set in nearly every season.
The pattern is available on Etsy here.
5. The Luna Two-Piece Dress Crochet Pattern
After stumbling across this pattern, I'm absolutely tempted to make my own wedding dress.
This crochet set features a long, lacy skirt and top with ruffled sleeves and scalloped edging.
It's so elegant and beautiful that it's hard to believe it can be made with your own two hands, but it can!
The pattern is available on Namaste and Crochet's website here.
6. Mesh Top and Shorts Two Piece Crochet Set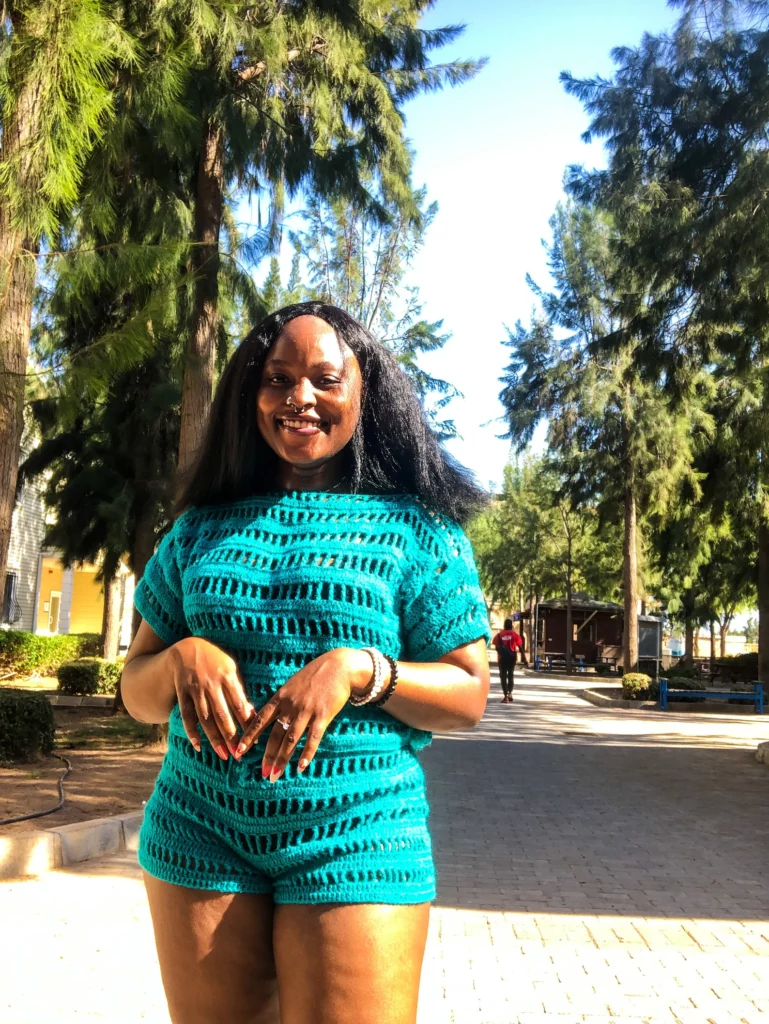 This short and shirt set is casual and comfy.
The mesh design makes it perfect as a beach cover-up or an accessory to any outside sporting activity (volleyball, tennis, roller skating, etc.)
The pattern is available on This Is Frances' Etsy shop here.
7. Fitted Skirt and Top Two Piece Set
This lace skirt and shirt combo has so many lovely details that bring the whole thing together for a beautiful outfit.
Between the lacy capped sleeves on the shirt and asymmetrical hemline on the skirt, this outfit would be great for a fancy outfit with friends or maybe even a wedding.
The pattern is available on Guchet's website here.
8. Flower Power 2 Piece Crochet Set
This tank top and mini skirt set combine several modern trends to make a trendy outfit for the summertime.
The top is made of granny squares that come together to form an argyle sort of pattern, and the skirt has a lacy pattern with daisy motifs at the bottom.
The pattern is available for sale here.
9. The Moonbeam Two Piece Crochet Set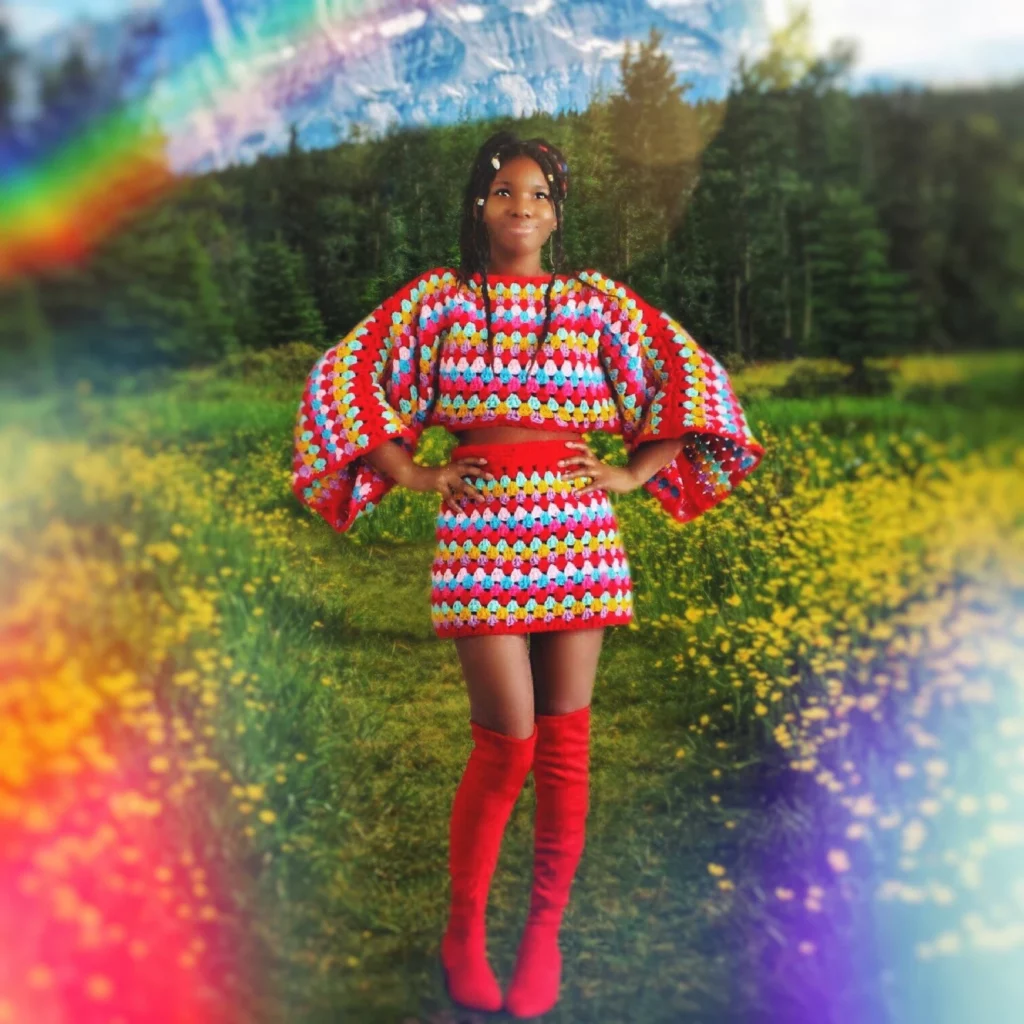 I am absolutely in love with this bell top and mini skirt set.
The rainbow colors are so bright and fun and while the set may look complicated to make, it's actually beginner-friendly.
The pattern is available on Dream Crochet Shoppe's Etsy here.
10. Halter Sun Top and Shorts Crochet Set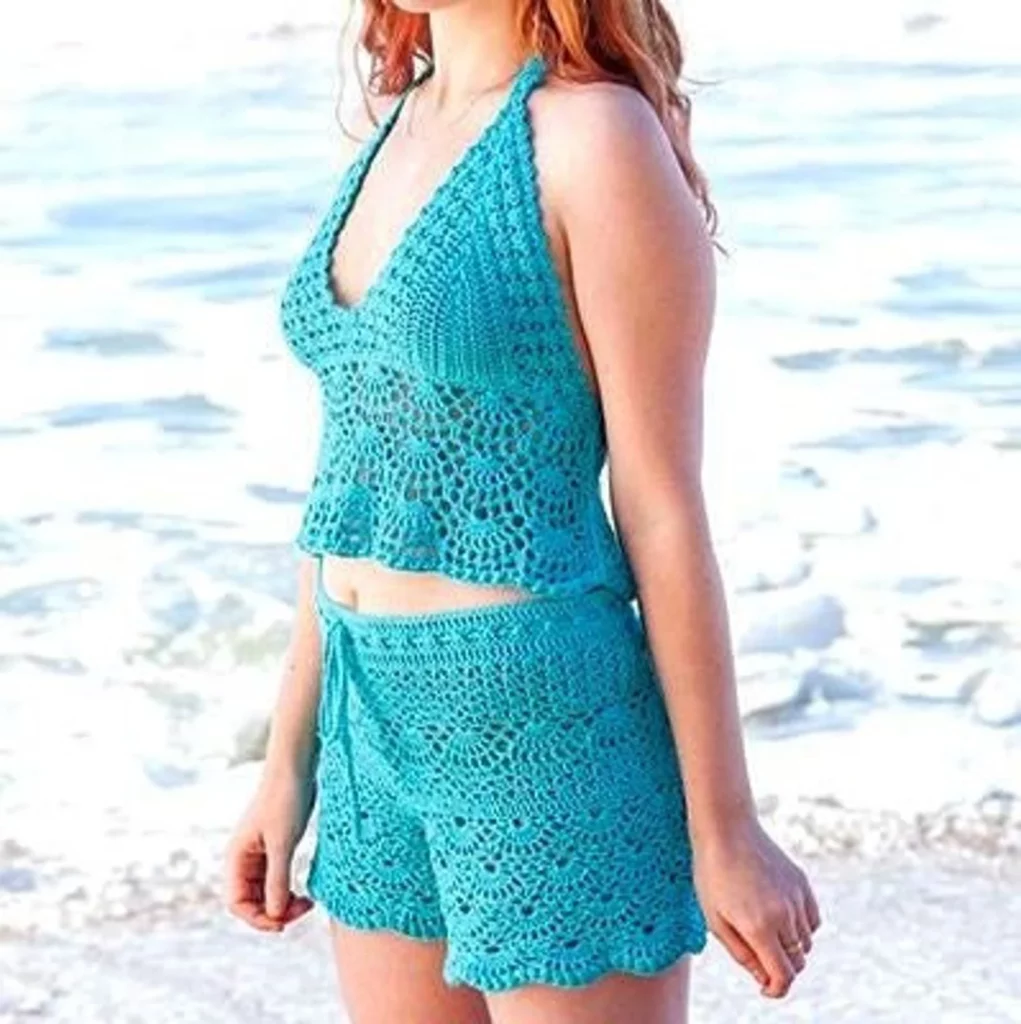 This lacy halter top and short set is perfect for any beach getaway.
The pattern is done in lacy-looking shell stitches & works up pretty quickly.
And as is common with two-piece sets, each piece looks great on its own as well!
The pattern is available on Fab Fashion Pattern's Etsy here.
I hope you enjoyed browsing through these beautiful two-piece crochet sets as much as I did! Now to decide which one to make.
Looking for More Summer Crochet Ideas?
Here are a few more ideas for some summer crochet projects: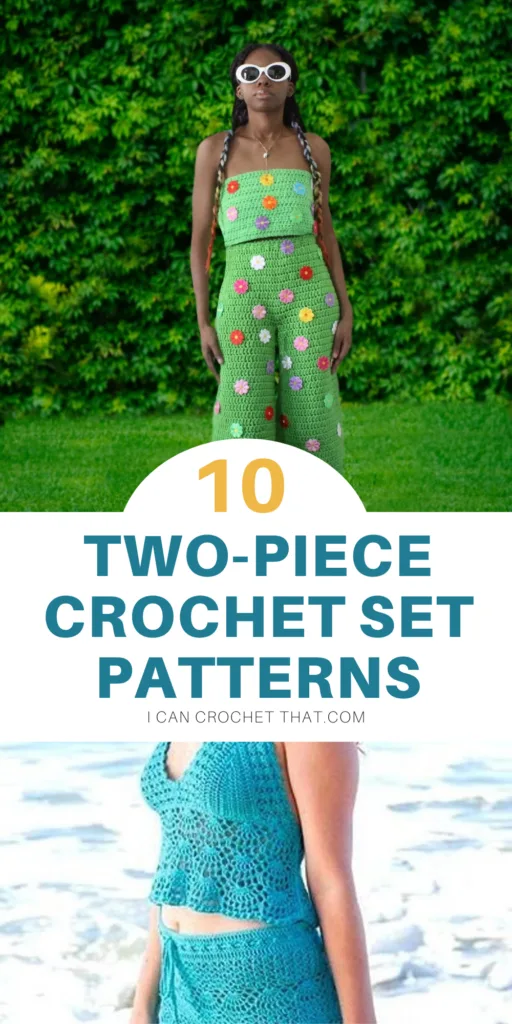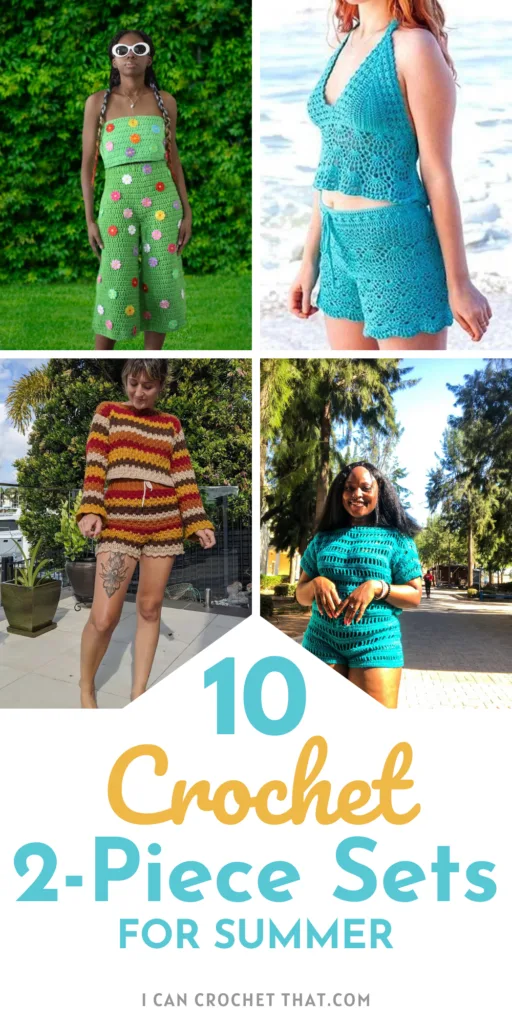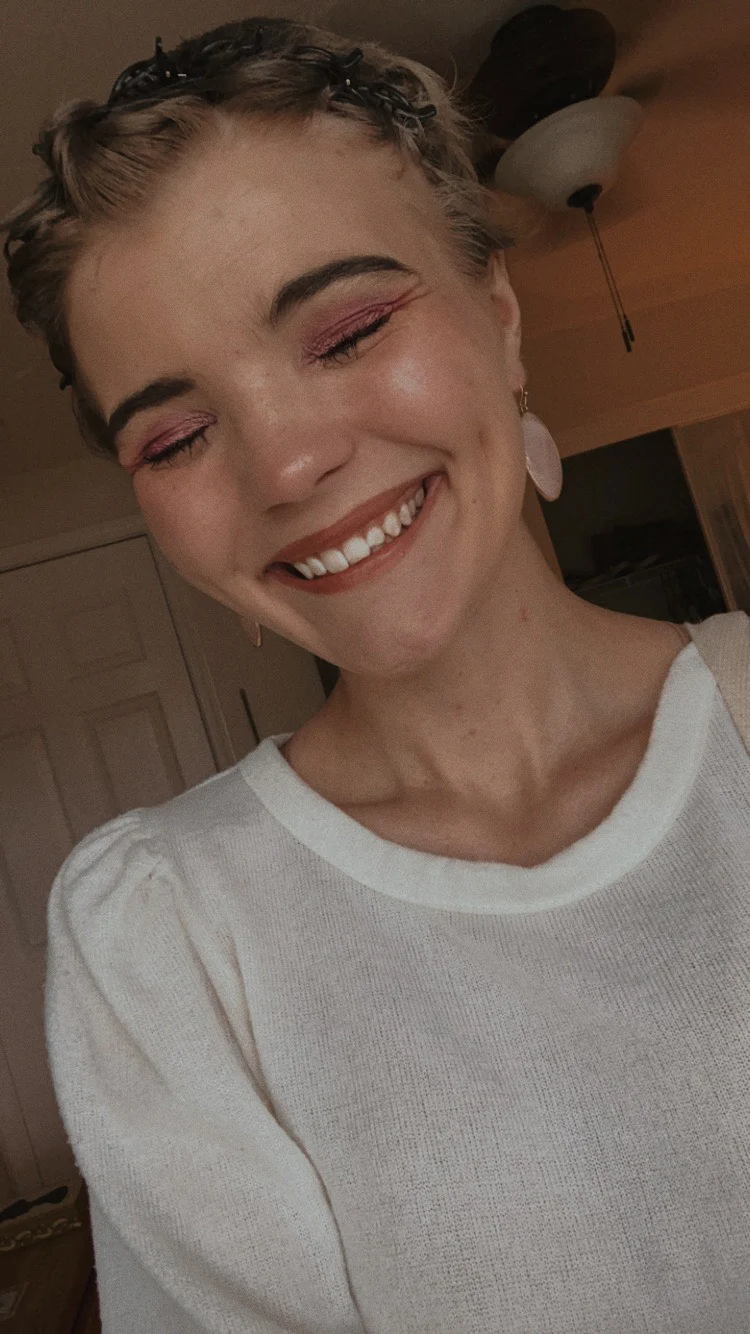 Hannah is the eldest of the Bonner family's three kiddos. She graduated from the University of North Texas with her Bachelors in Elementary Education. She enjoys reading, yoga, movies & TV, and (obviously) crocheting. She is excited about furthering her writing career & spending her days surrounded by yarn. All the yarn.