Are you looking for the perfect crochet project for summer? Choose one (or more!) of these crochet purse patterns!
Summer is almost in full swing!
With the official season starting in just a couple of weeks, it's time to start planning vacations, getting those tans, and if you're me (or us, actually), working on those summer crochet projects.
And what's the ultimate summer accessory? The purse.
Today, I have fifteen summer bags that incorporate some of the summer's top trends that will have your friends asking a thousand times, "Where did you get THAT?!"
15 Crochet Purse Patterns; Perfect for a Summer Crochet Project
1. Moroccan Crochet Tote Bag
This tote bag works perfectly for a variety of trips, whether you're going to the beach, a shopping trip, or a road trip.
The tote is a perfect size and stands apart from the standard beach tote with its leather handles and hardware.
The pattern is available for free here.
2. Boho Street Fair Crochet Purse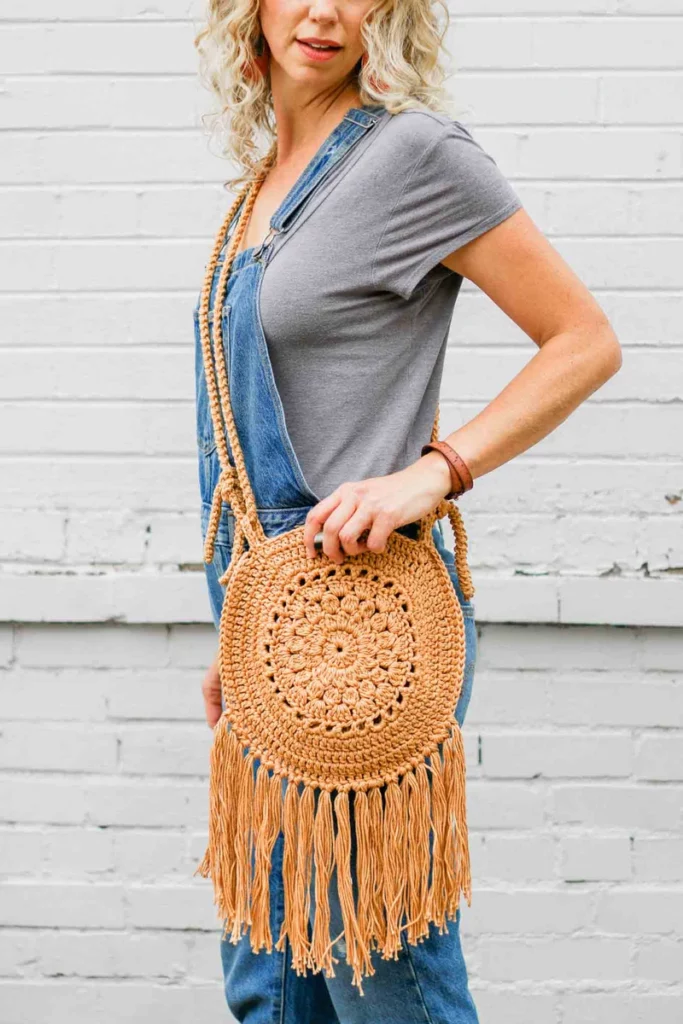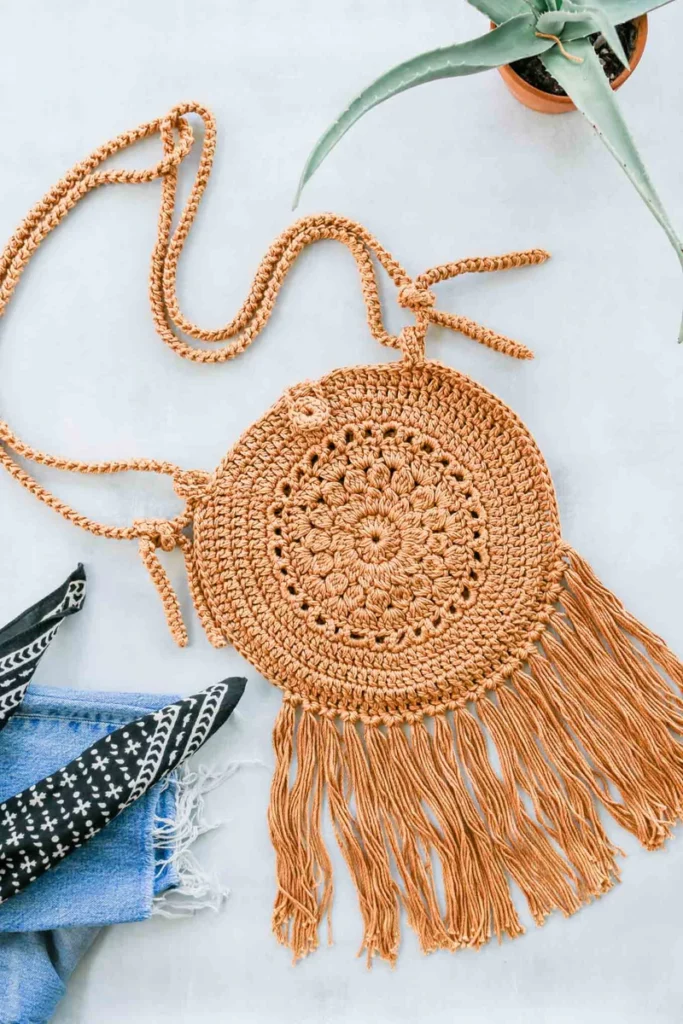 This bohemian circle purse looks complicated, but it's actually quite beginner-friendly.
Oh, and just in case no one told you, fringe is very in this summer. So walk around in the latest fashion with a bag you made with your own two hands!
The pattern is available for free here.
Purchase the crochet kit here.
3. Granny Squares Crochet Purse
Speaking of summer trends, gone are the days of monochrome and minimalism.
Color is back and here to stay, folks! This granny square bag is a perfect project to start the summer and carry with you on all your adventures. The brighter the better, so let your imagination run wild.
The pattern is available for free here.
4. The Whimsy Satchel Crochet Purse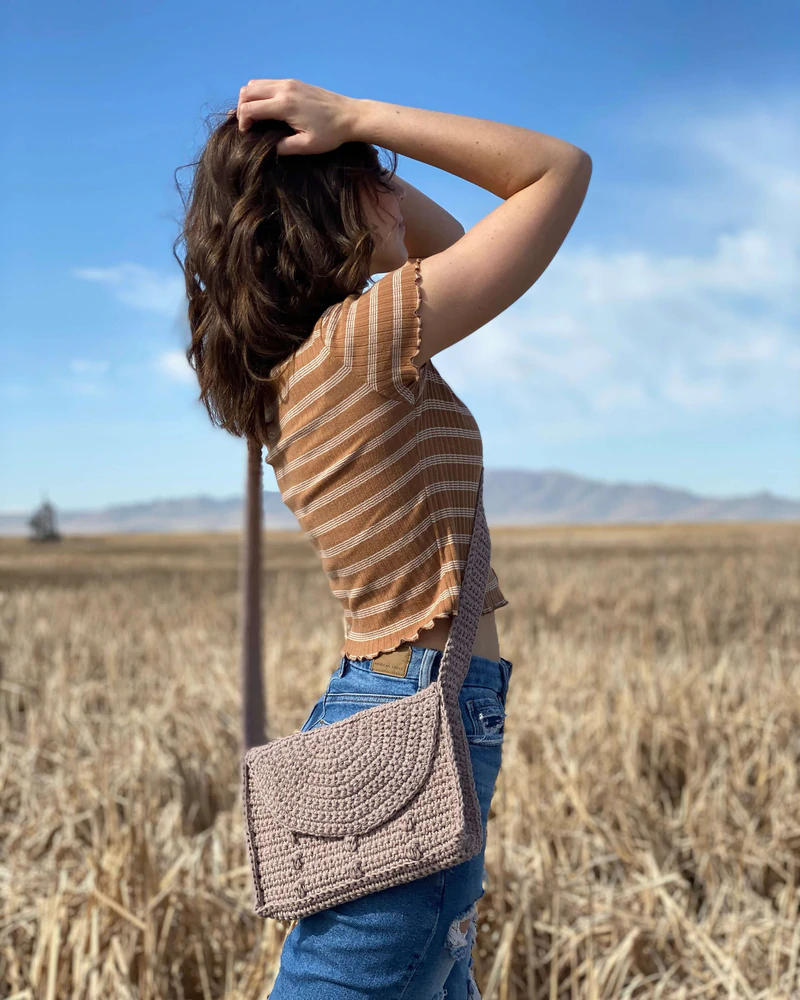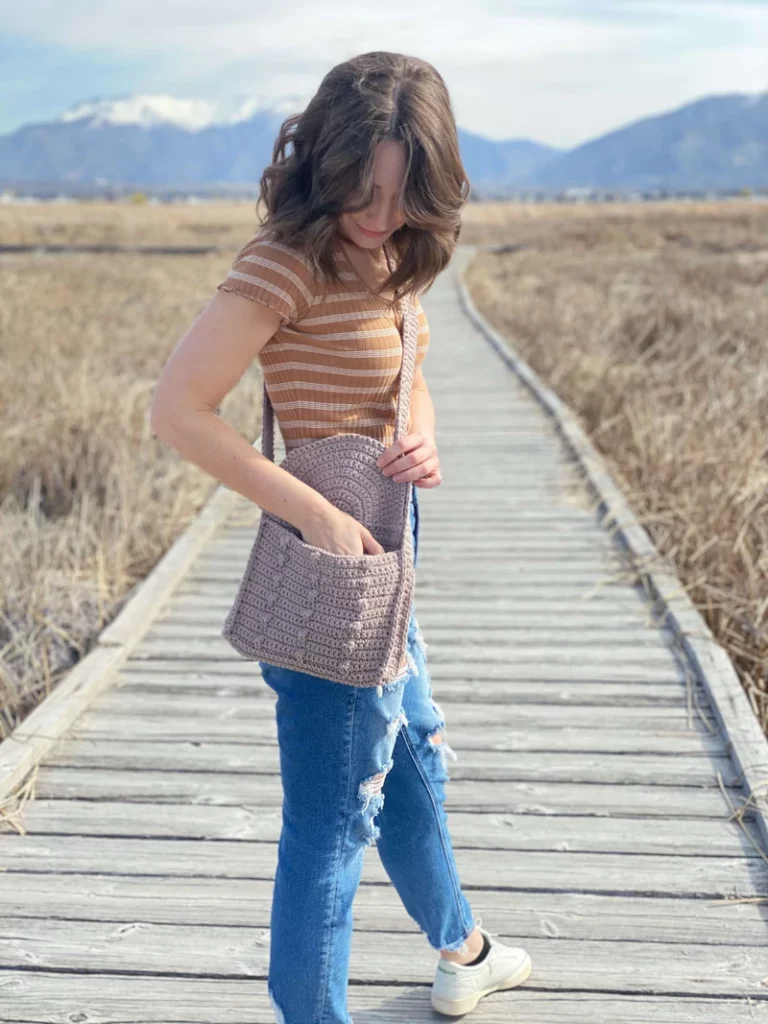 Everyone needs a small bag just for those basics: phone, wallet, lip gloss, the works.
This small satchel is just the bag for the job. The yarn is thicker, so the bag will be nice and sturdy.
You can find the pattern for free here.
Get the crochet kit here.
5. Summer Shoulder Crochet Purse
This crochet bag is tiny but mighty.
All of the little features such as the tassels and beading at the bottom, the fabric interior, and the gold hardware make this little guy look far from handmade.
Prepare for compliments galore!
The pattern is available for free here.
6. Lace Panel Crossbody Crochet Purse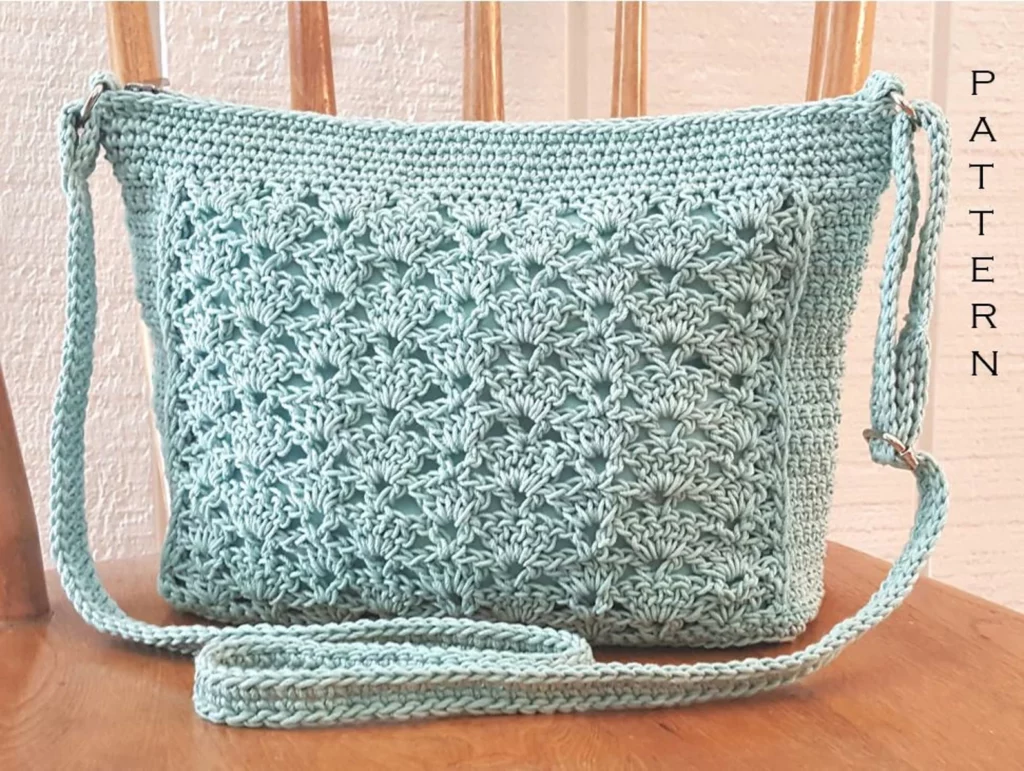 If your style is more girly and romantic, this just might be the purse for you.
The bag has a regular single crochet border with a panel of lacey shell stitches in the middle. It's beautiful, elegant, and easy to make.
The pattern is available on Kathy's Crochet Closet Etsy shop here.
7. Raised Floral Crochet Purse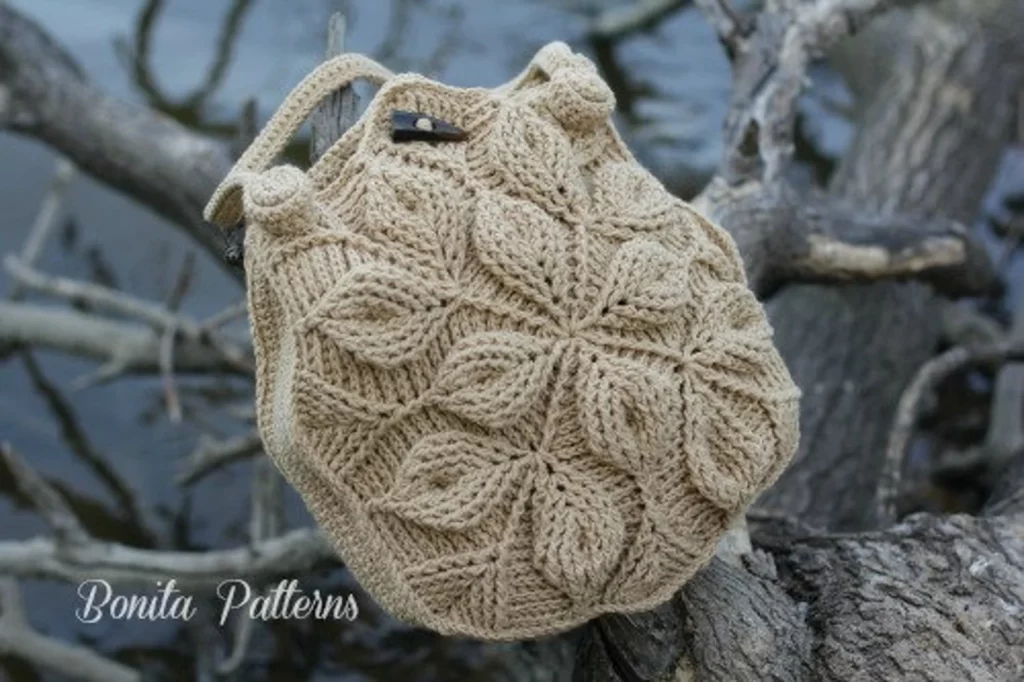 The embossed, floral look of this crochet purse is very different from other crochet bags.
It's simple yet sophisticated and will go with any outfit. It's a handbag, so you don't have to worry about it being too bulky to carry around.
The pattern is available on the Bonita Patterns Etsy shop here.
8. Sea Glass Shoulder Bag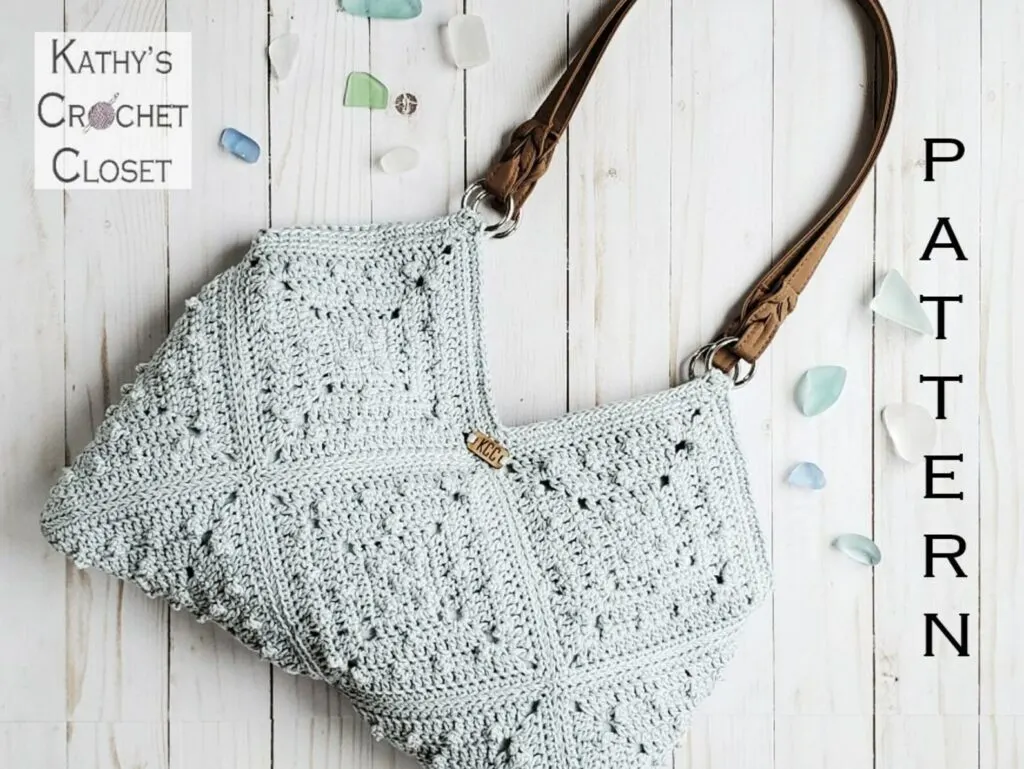 In the same vein as the Lace Panel bag is this little shoulder bag, named for its light blue, sea glass-esque color.
Friends will have a hard time believing this is handmade with its leather strap, gold hardware, and fabric interior.
The pattern is available on Kathy's Crochet Closet Etsy shop here.
9. Simple Crochet Tote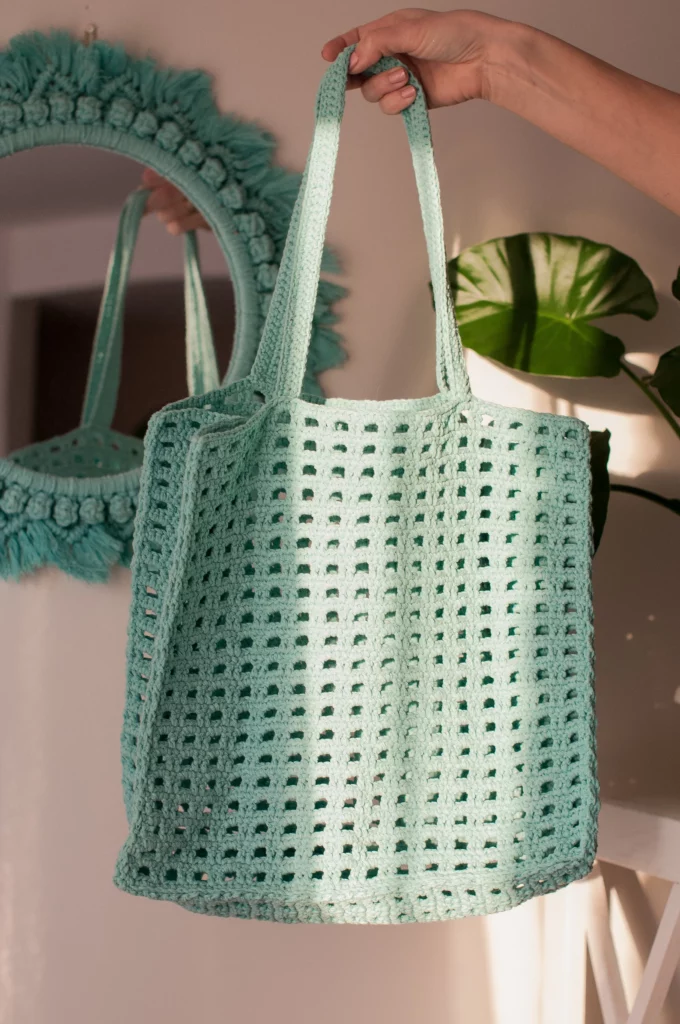 This easy crochet tote has a bit more of a sturdier appearance than standard crochet market bags.
The pattern is perfect for a crocheter's first project and can be used for summer night outings or trips to the grocery store.
The pattern is available on Etsy here.
10. Coastal Crochet Tote Bag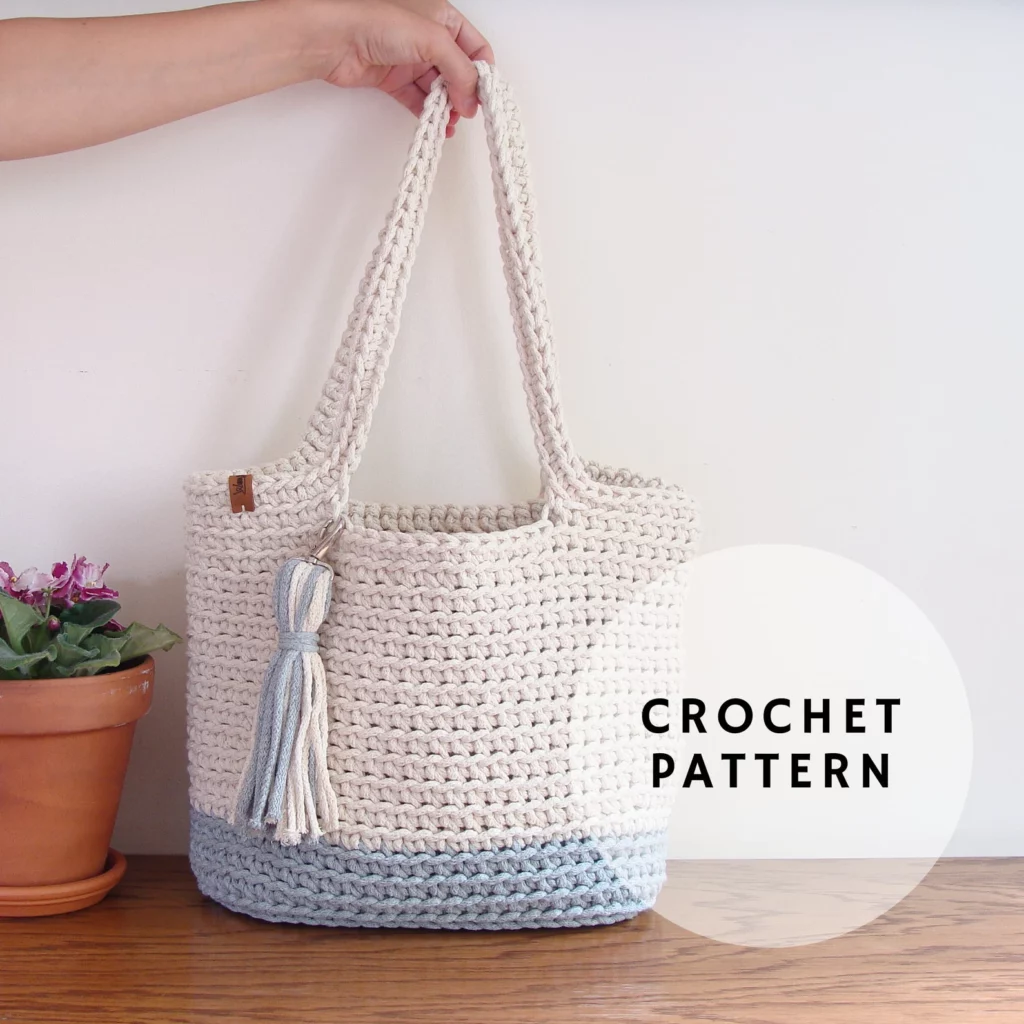 This minimalistic tote bag is so simple but so effective in emanating that "coastal grandma" look that'll be everywhere this summer.
The bottom is a muted baby blue, the top is a cream color, and the whole thing is finished off with a tassel at the base of the handle.
The pattern is available on Etsy here.
11. Milano Crochet Shoulder Bag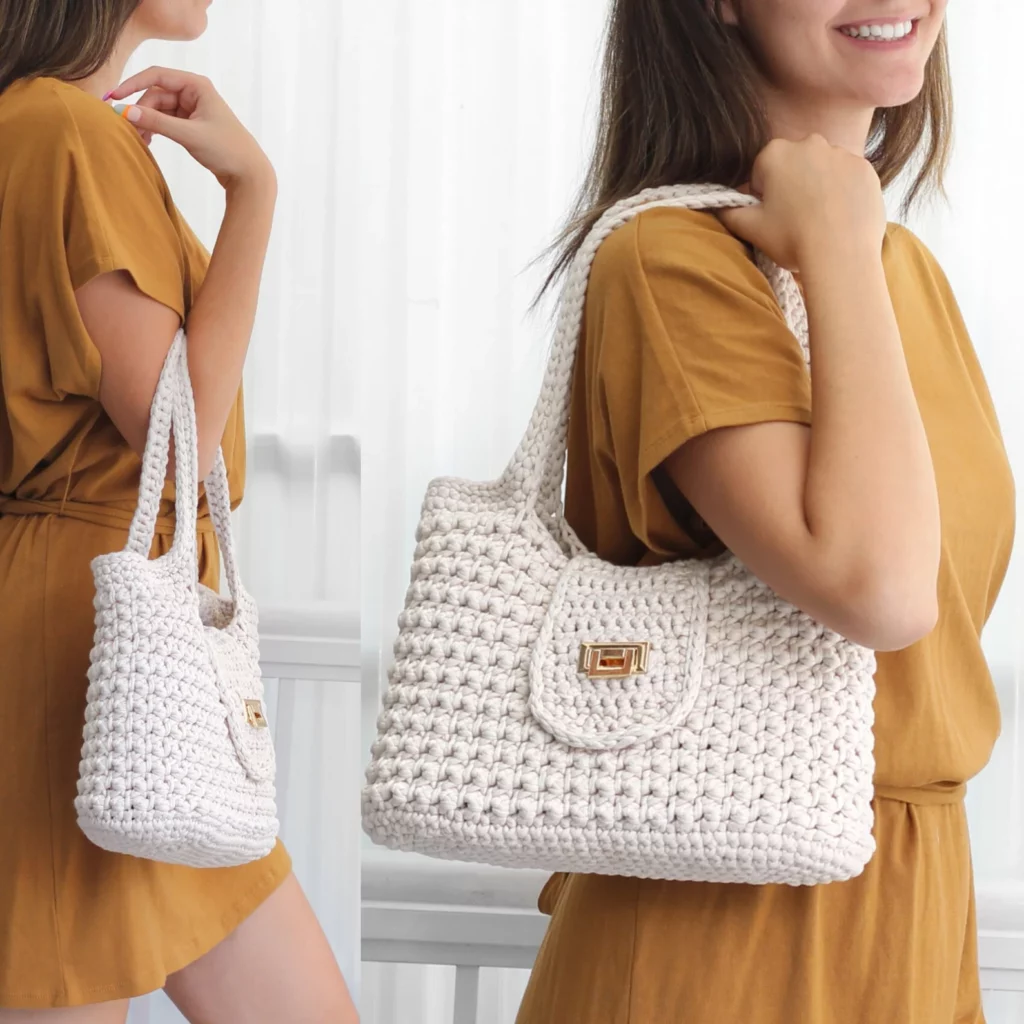 This bag has small elements that pull together for an overall stylish purse you could carry through the streets of Italy (hence the Milano title).
The bag is worked flat instead of in a round, so it's a bit easier for newer crocheters.
The gold clasp in the middle pulls the whole bag together for a high-fashion look.
The pattern is available on Etsy here.
12. Rainbow Bauble Crochet Bag
If your style is a bit quirkier (like mine), this little rainbow back is right up your alley.
Each arch is a different color of baubles that end up creating a rainbow. I love that it's quirky and fun, but not so out there that I could only wear it with one or two outfits.
I'd feel like the cutest girl in school with this bag (not to mention my preschoolers would love it.)
The pattern is available on Etsy here.
13. The Halina Crochet Purse
This cute, 90s-sequel bag is perfect for the Y2K style resurgence happening right now.
The bag is adjustable and has two different straps that can be tied however you wish. This project would be so much fun to make and it's definitely one of a kind.
The pattern is available on Etsy here.
14. Boho Summer Crochet Bucket Bag
Bucket bags may be everywhere, but ensure you stand out from the crowd by sporting this boho version of the trend.
The leather strap and gold hardware tie it all together for an adorable summer accessory.
The pattern is available on Mimo Tokyta's Etsy shop here.
15. The Seafarer Crochet Bag
This crochet bag screams Northeast coast to me. The blended grey yarn reminds me of the foggy mornings watching the waves. It's just big enough to carry what you need without being too big.
The pattern is available on Etsy here.
Looking for More Summer Crochet Projects?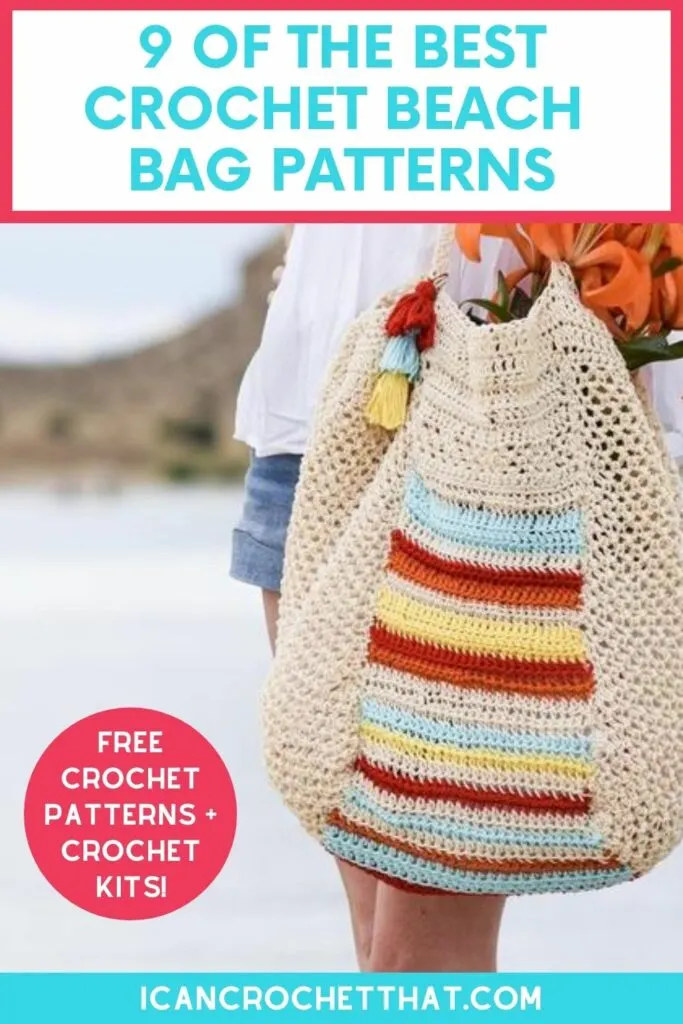 Pin These to Save for Later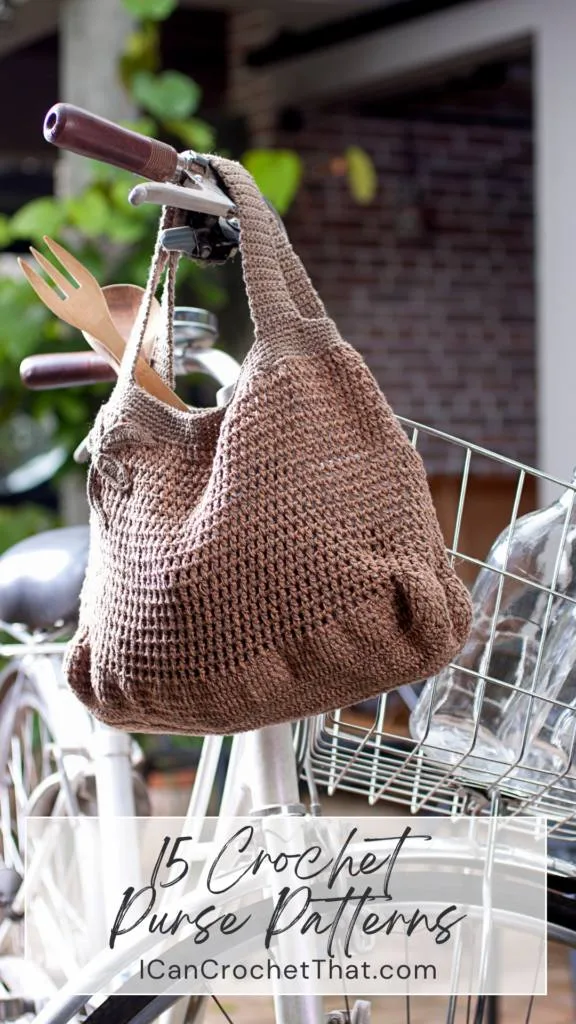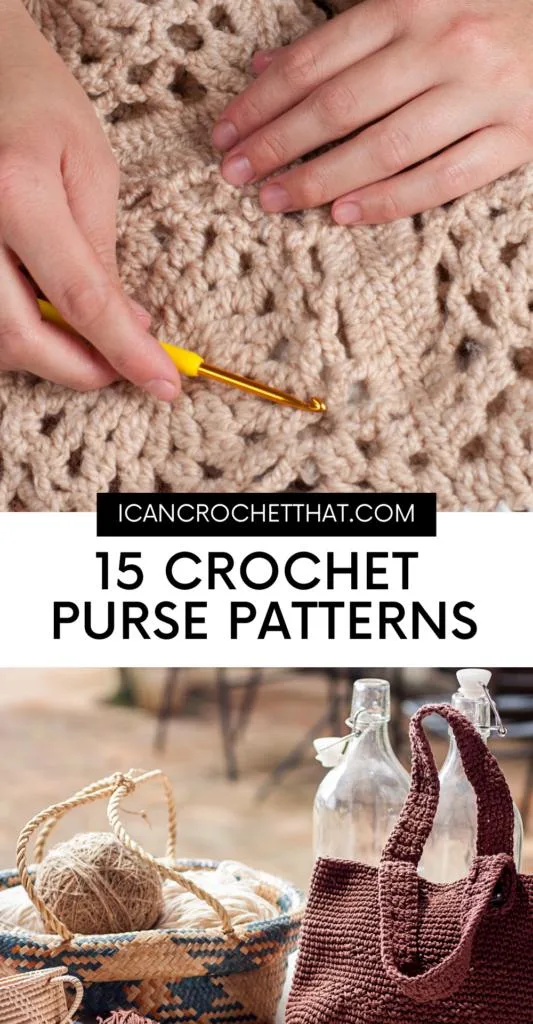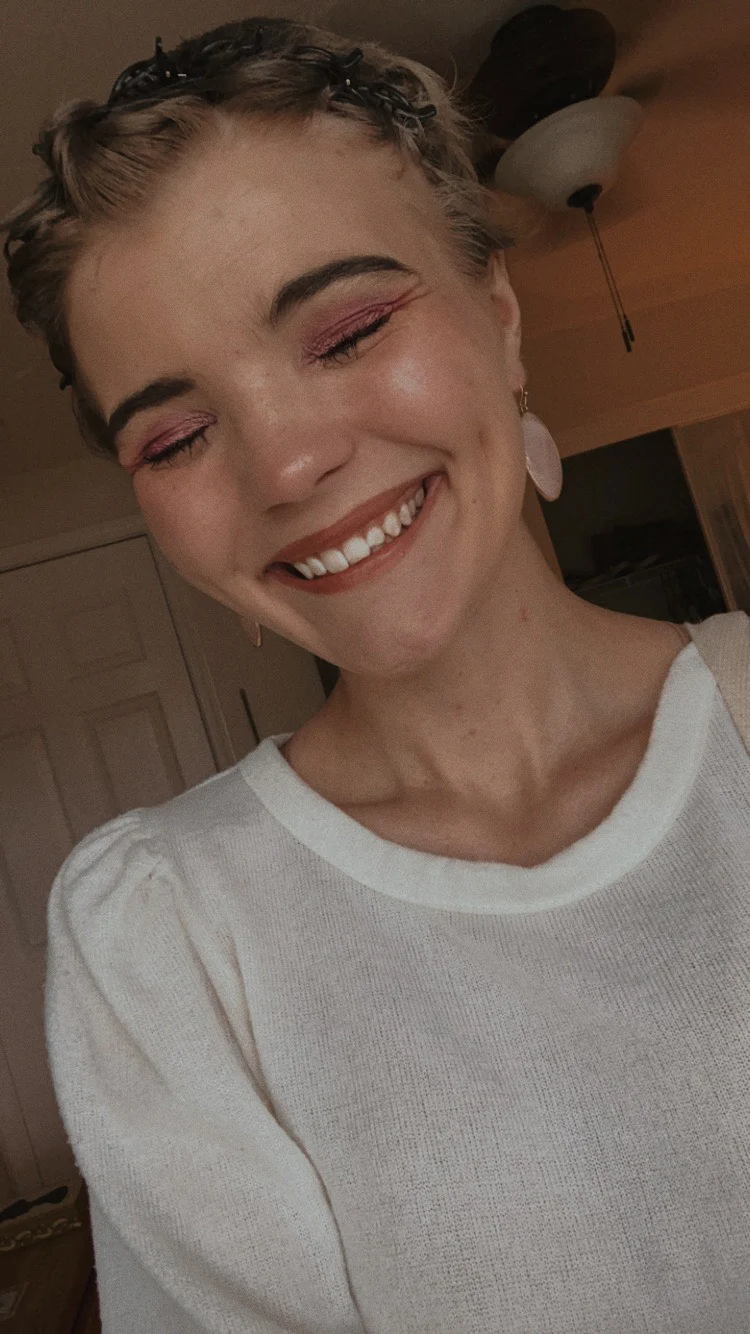 Hannah is the eldest of the Bonner family's three kiddos. She graduated from the University of North Texas with her Bachelors in Elementary Education. She enjoys reading, yoga, movies & TV, and (obviously) crocheting. She is excited about furthering her writing career & spending her days surrounded by yarn. All the yarn.