Are you into crocheting your own wearables as much as we are? Head to the water in style with these gorgeous crochet beach cover up patterns.
I have something to confess.
I've become obsessed with crocheting wearables. To the point where I'm now having to gift friends and family my crochet projects because I.just.can't.stop.
Yes, I'm that friend/sister/mother who now gives these kinds of things as gifts. It's better than an ugly, itchy Christmas sweater am I right?
One thing I actually haven't made yet is a crochet beach cover up.
And that's about to change.
Wait until you see these beautiful patterns! Some of these could be made in a day or two I think.
How Do You Crochet a Beach Cover Up?
If you're wanting to dive into the world of crochet clothes, a cover up might just be the perfect place to start.
Some of them are just a simple front and back panel that you seam together. While some are a little more intricate.
Some have a tie waist while others tie up top.
What Type of Yarn Is Best for a Crochet Beach Cover Up?
Generally, you'll find that most of these patterns call for cotton yarn. Cotton and water just go best together.
But you'll definitely see a few cover ups made from a different yarn, like bamboo or worsted.
And then there are some patterns that don't list what yarn they use and you won't know until you've purchased the pattern.
I've tried to include a nice combination of all sorts.
Side note: I designed the Kona Coast beach blanket while living in Hawaii. It's made with acrylic yarn and while I did love using it at the beach, the blanket gets quite heavy and takes awhile to dry out.
But the great thing about Hawaii is they have beautiful lanais perfect for airing out your towels and blankets.
15 Crochet Beach Cover-Up Patterns
Alright, let's get to the patterns!
1. Crochet Kit – Beach Cardi Cover Up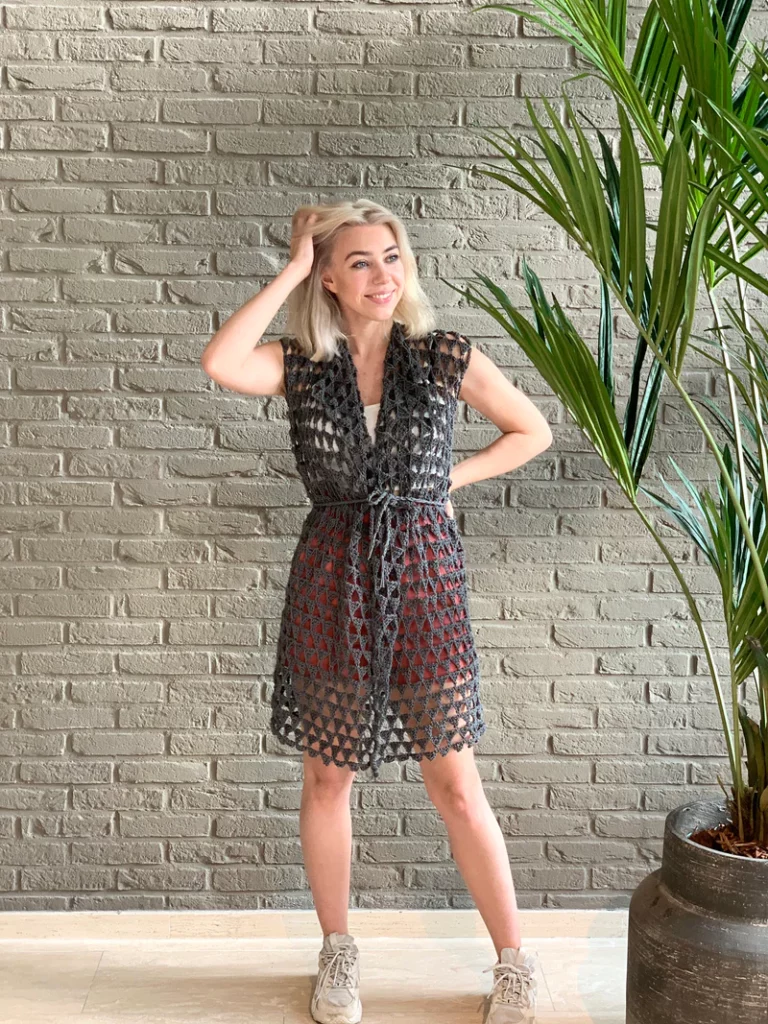 "This Beach Cardi Cover Up available in size S up to 5XL. It can be used as a beach cover-up or cardigan and is big enough to wrap around like a blanket when you're cold after a swim."
Get the pattern here.
2. Sandy Shores Coverup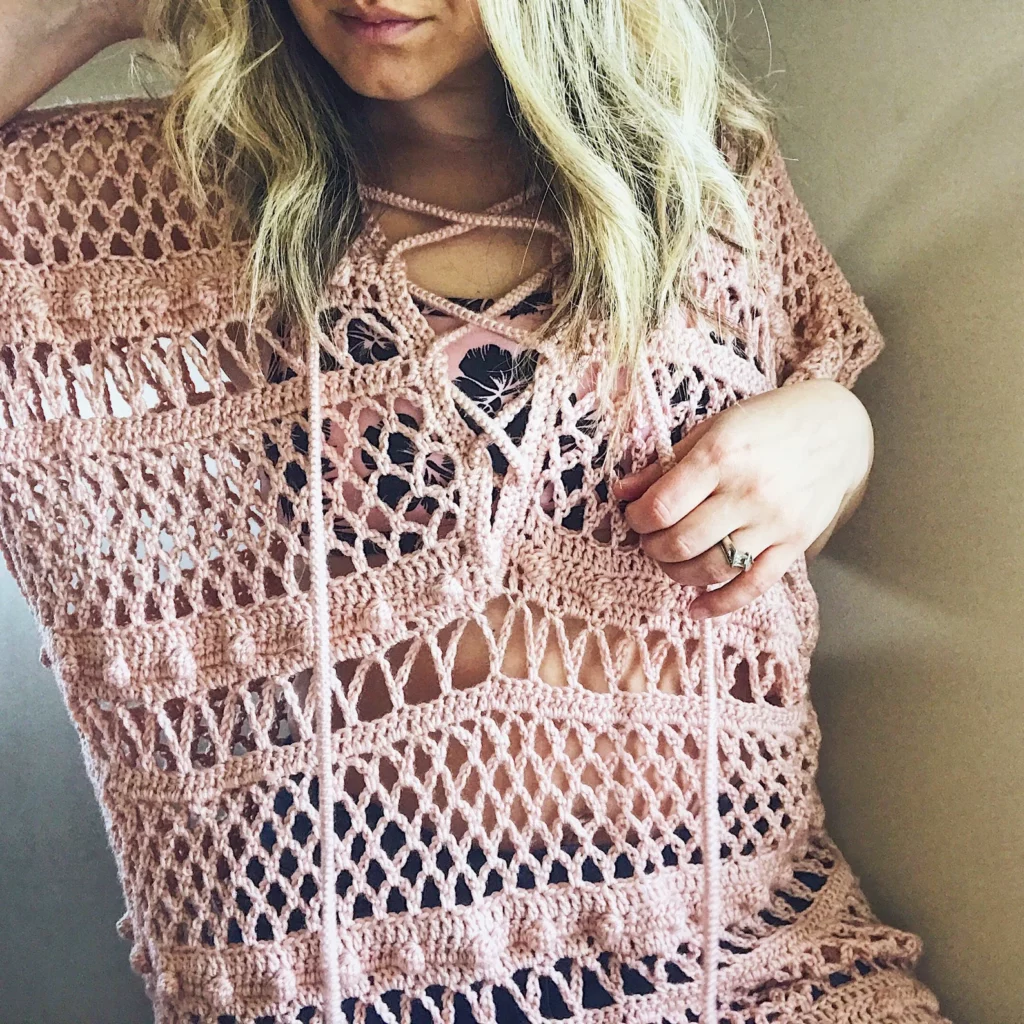 "This crochet pattern is for the Sandy Shores cover up that can be worn both with the swim suit and as a shirt with a bandeau or a tank top underneath. It will look great paired with the skirt or jeans. It is very loose-fitting so it's more comfortable to wear."
Get the pattern here.
3. Lacy Days Coverup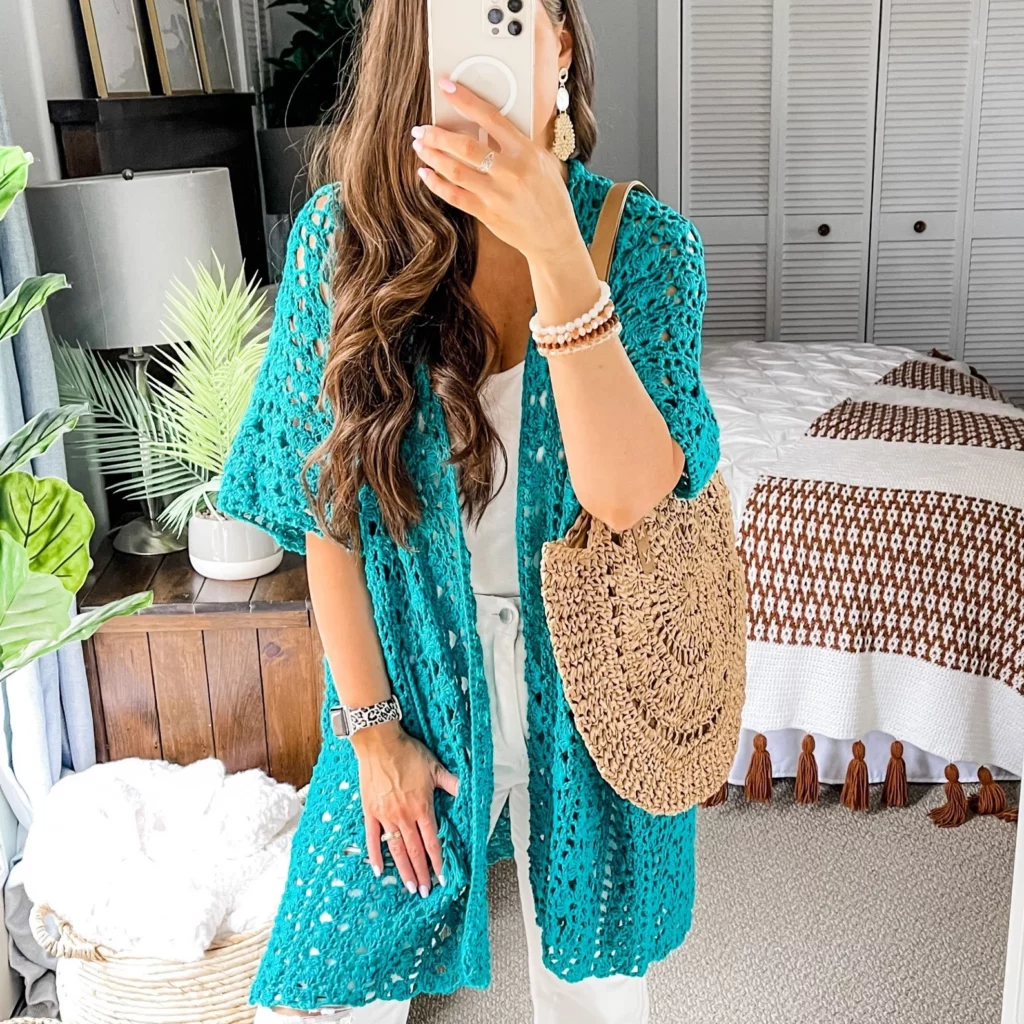 "The Lacy Days Coverup is a beautifully versatile piece for Spring/Summer. Easy construction is worked in two pieces from the side across and laced up the back. Sides are seamed leaving arm openings.
A gorgeous feather belt finishes off the piece. Leave open and wear as a loose cardigan or use as a beach coverup. This soft feminine design is made in Knit Picks / WeCrochet Cotlin. Shown in Marina."
Get the pattern here.
4. Crochet Kit – Cameron Cover Up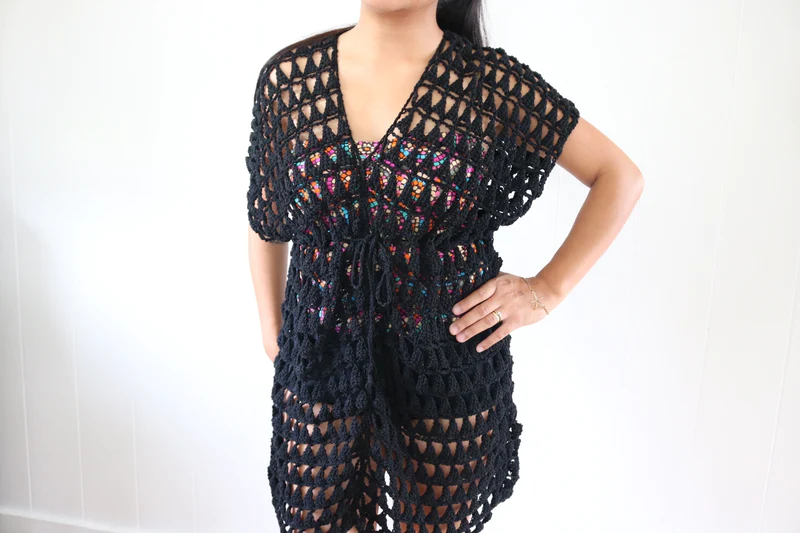 "The Cameron Cover Up features rows of beautiful triangles giving it a stunning geometric look. The cover up is made in two panels, seamed, and cinched with a simple chain drawstring."
Get the pattern here.
5. Women and Girls Crochet Cover Up Pattern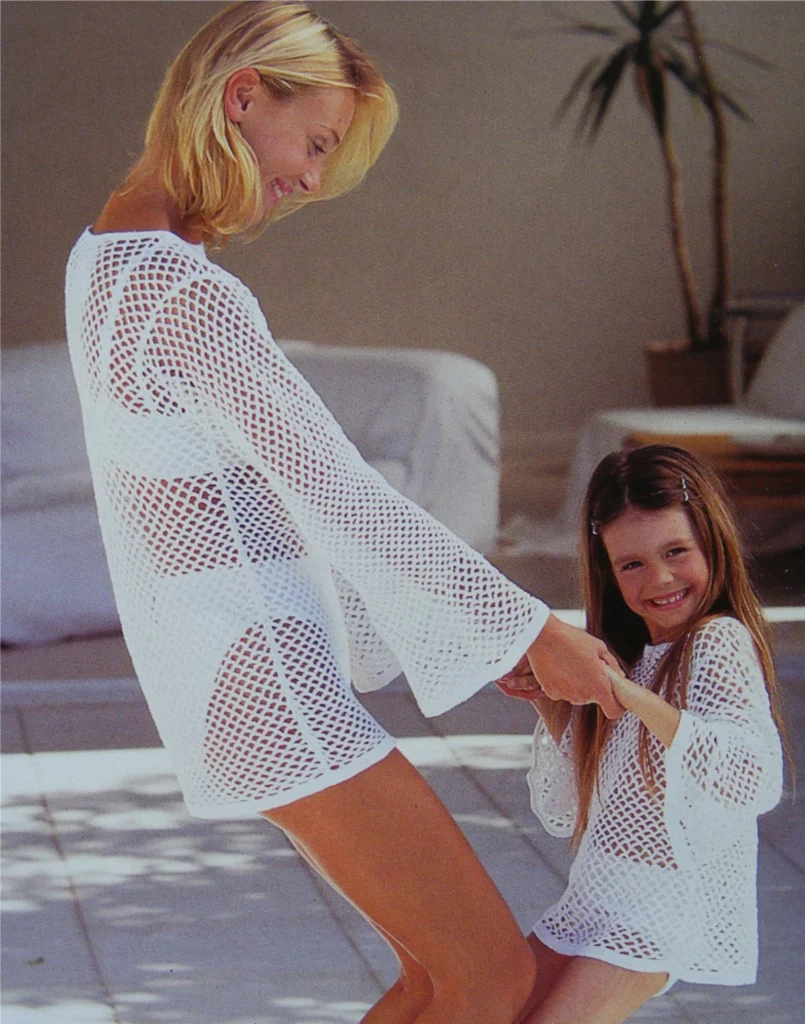 This pattern has some rave reviews! Everyone says it is super easy to make. So this just might be the perfect beginner pattern.
"Measurements : to fit 24 – 26, 28 – 30, 32 – 34, 36 – 38 and 40 – 42 inch bust (instructions given for 5 sizes)
Pattern instructions are in English (UK)"
Get the pattern here.
6. Tranquility Ruana: Free Crochet Beach Cover Up Pattern
"The Tranquility Ruana is a free crochet beach cover up pattern, that is just the thing your summer wardrobe needs. Made from simple stitches, panels, and beginner friendly construction, it's an easy crochet pattern you'll use over and over again."
I love the look of this cover-up!
Get the pattern here.
7. Crochet Beach Cover Up Free Pattern
"Learn how to crochet a mesh swimsuit cover up for summer! Easy, simple crochet stitches and chains combine to make a comfy, lacy beach sweater."
For the Frills always has amazing patterns that are usually very beginner friendly. This one can easily be worn as a summer sweater as well.
Get the pattern here.
8. Crochet Kit – Tunisian Chill Cover Up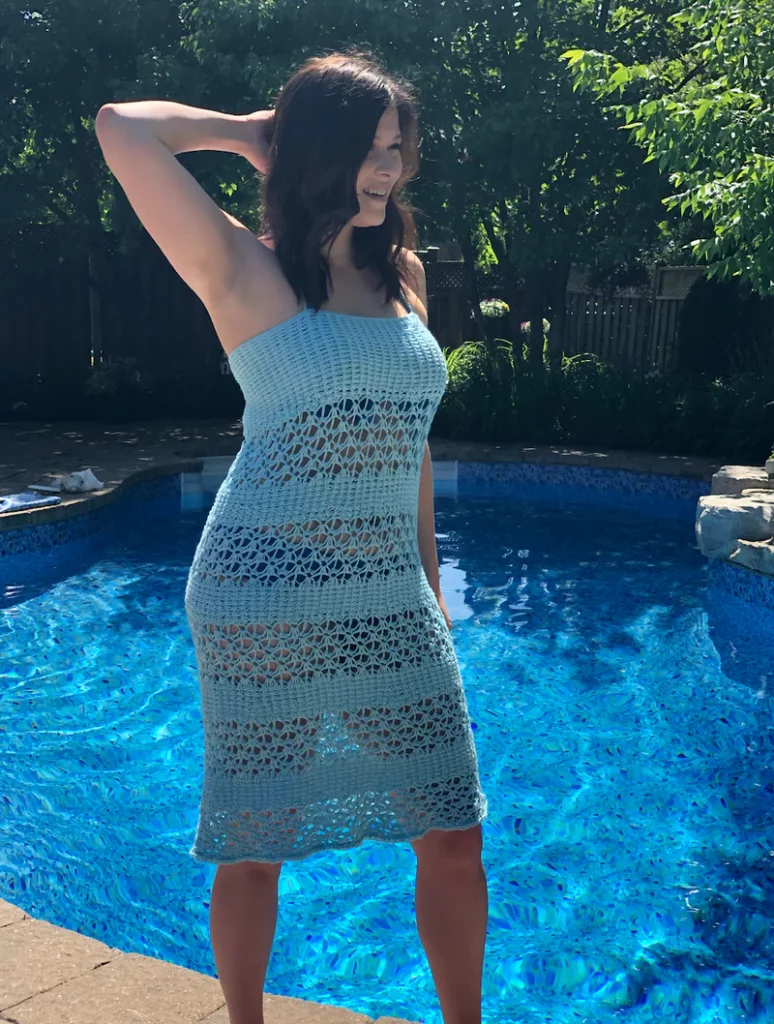 "The Tunisian Chill Cover Up is an intermediate level Tunisian crochet design, or for the adventurous beginner!
It is constructed in one piece from the bottom up, so you are decreasing and making it smaller as you go, which means the hardest and longest parts are at the beginning!
Then you'll be able to chill by the pool in your Tunisian Chill and enjoy the rest of summer."
Get the pattern here.
9. Island Beach Dress
"This dress is crocheted side-to-side, meaning your initial chain is equal to the length of the front (and back) panel.
You will work two identical panels and join them together by crocheting the neckline in the round, and partially seaming up the two sides until the specified (or desired) height.
The higher you seam, the smaller the arm hole openings. The bottom border is then crocheted in the round to match the neckline!"
Get the pattern here.
10. Crochet Beach Cover Up Pattern
"I designed this crochet beach cover up pattern to be simple, stylish, and best of all beginner friendly. If you are new to crochet, then you'll be happy to know that the only stitches used for this easy pattern are the chain stitch and the double crochet stitch."
Get the pattern here.
11. Summer Nights Ruana Pattern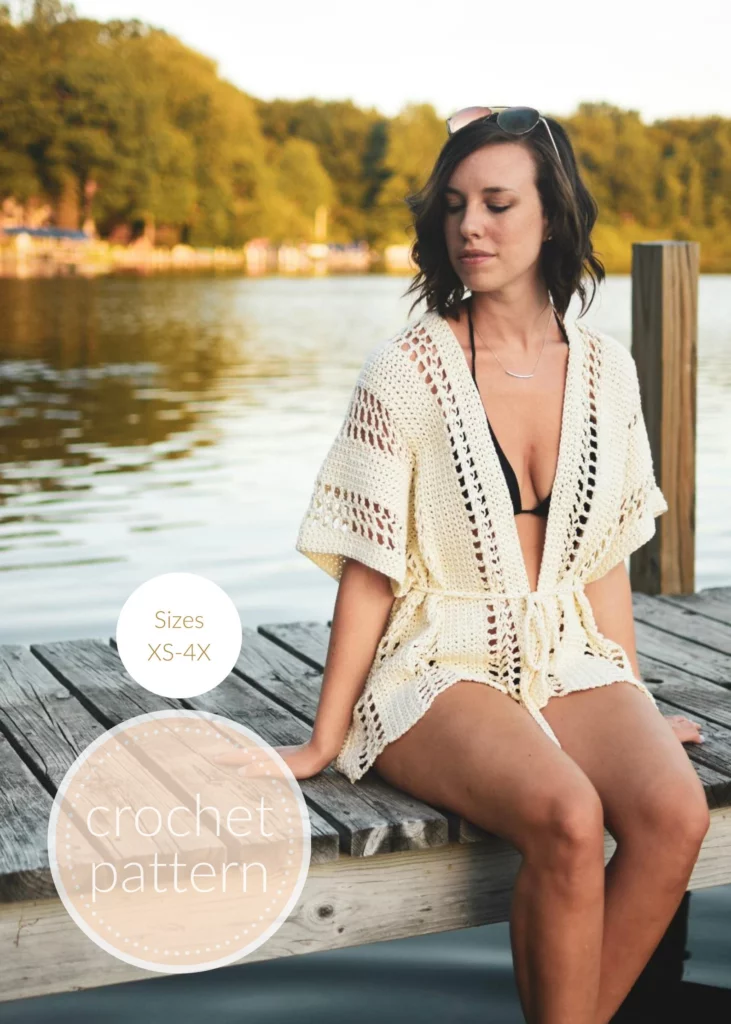 This is a best seller on Etsy and I can see why!
"Are you looking to make the perfect summer piece that transitions beautifully into fall? Then you are going to love this pattern!
The Summer Nights Ruana is a simple & elegant pattern that is made for beach and everyday wear. Offering the perfect light layer that will carry you not only through the summer months, but also into the fall months as the weather turns cooler."
Get the pattern here.
12. Aunt Lydia's Beach Time Cover Up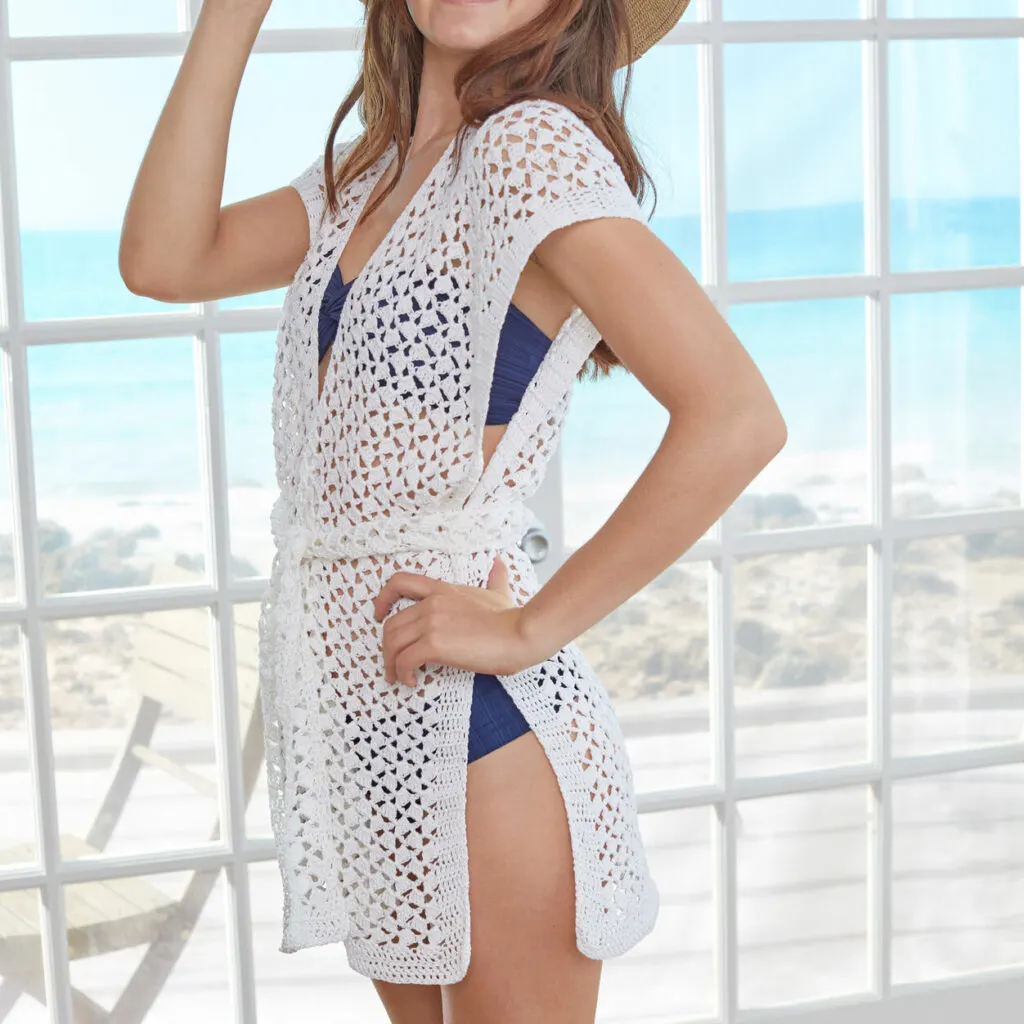 This pattern looks super easy to make! Plus, it's a free pattern which is always a win.
You'll make two identical panels and then stitch them together. Crochet the belt and voila! – you have a cute cover up.
Get the pattern here.
13. Red Heart Shore Thing Dress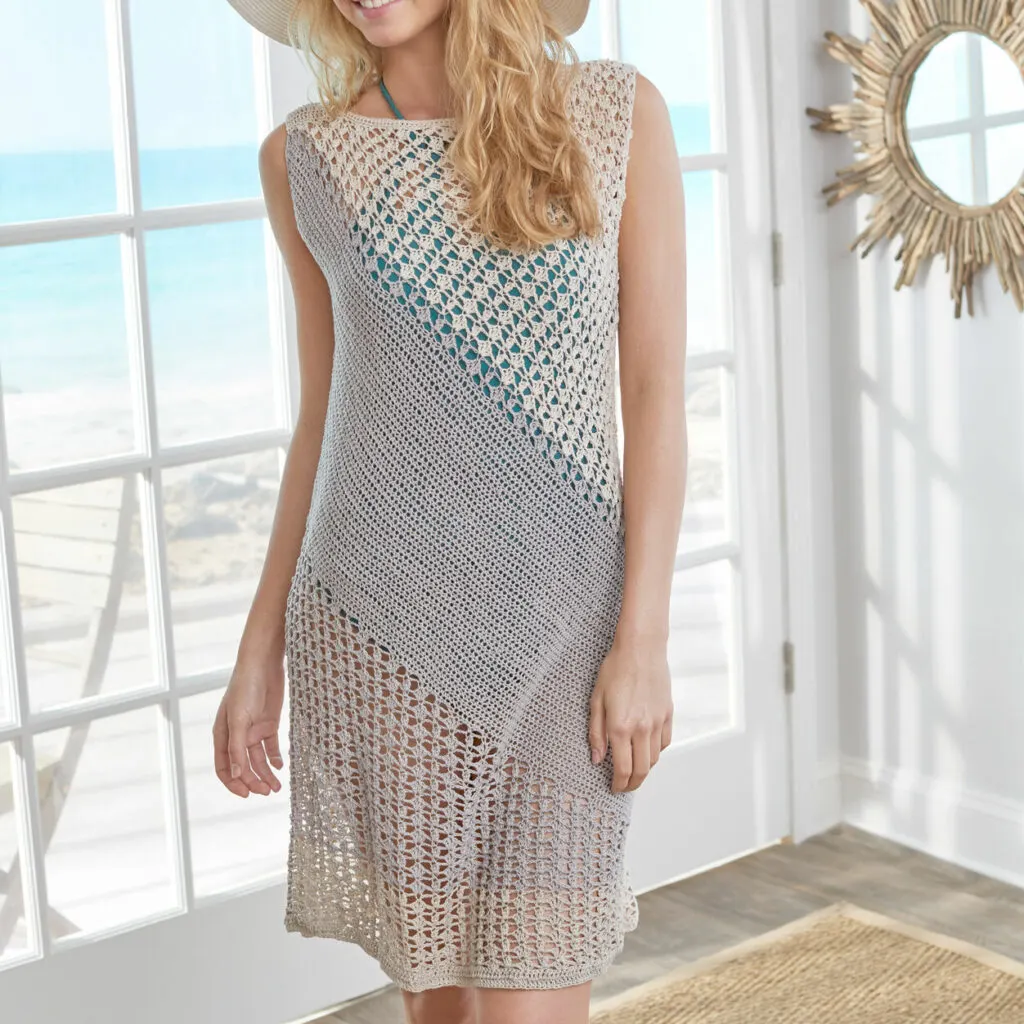 "This breezy dress is a hit on the beach, crocheted in Red Heart It's a Wrap!"
Get the free pattern here.
14. Summer Daze Cover-Up Pattern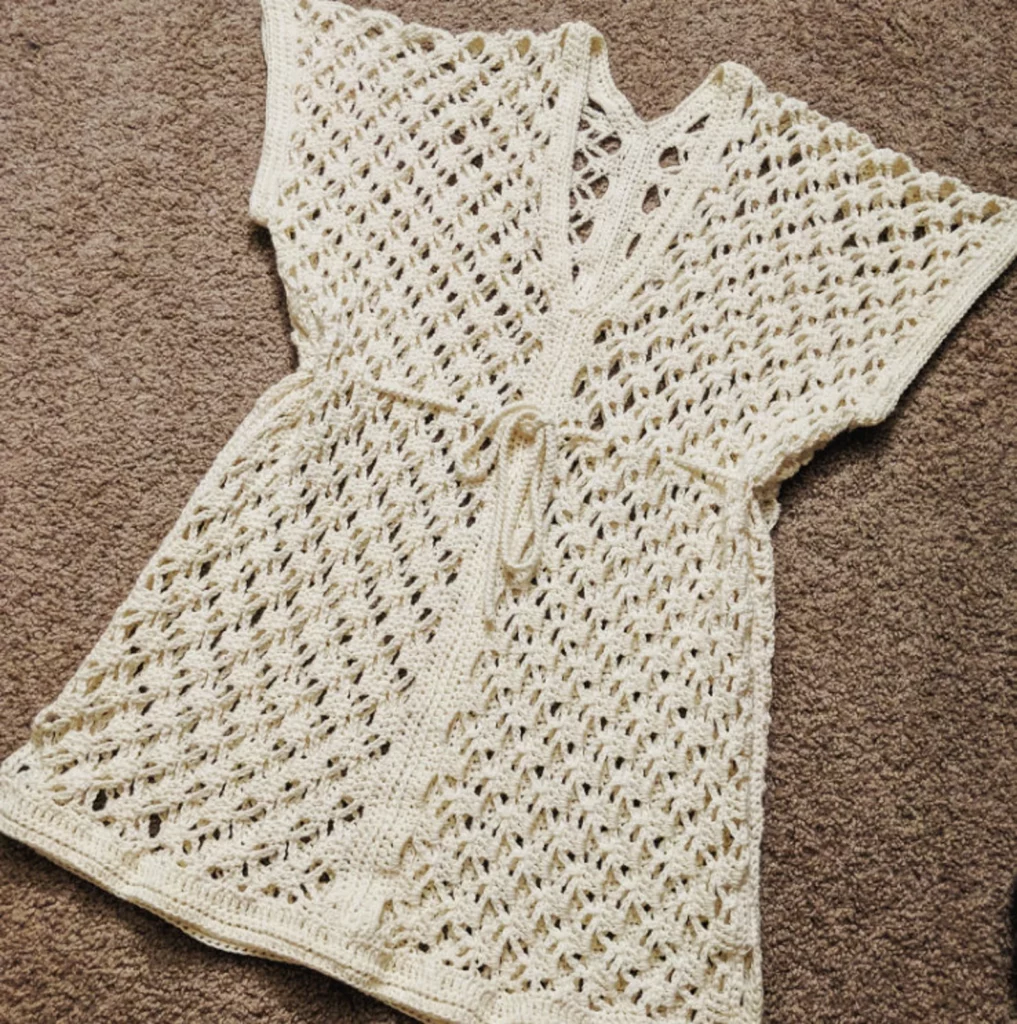 "It's time for those summer beach + pool days!
Make sure you look your best with this fun (and easy) cover-up that is sure to make you the envy of the summer.
Feminine with the lace but modern with its lines, this is the perfect companion to wear while you're sipping on a fruity drink (with one of those little umbrella in it of course)."
Get the pattern here.
15. White Hippie Boho Mini Dress
Don't let the name "mini dress" keep you from looking at this beautiful pattern. Because this would make the perfect dressier cover up.
The cold shoulder design and fullness of the skirt dresses this up a bit.
Get the free pattern here.
Looking for More Summer Themed Patterns?
Here are a few more summer themed patterns perfect for these warmer months: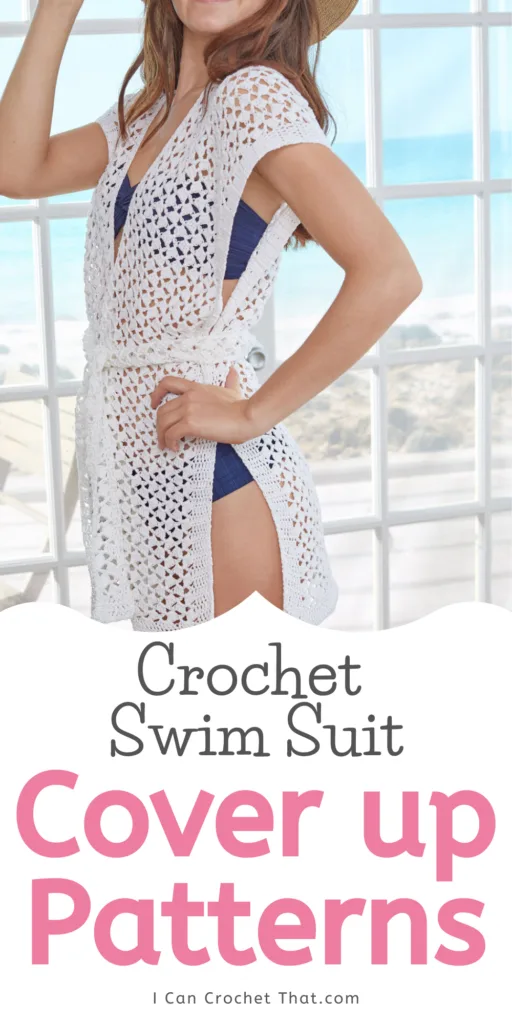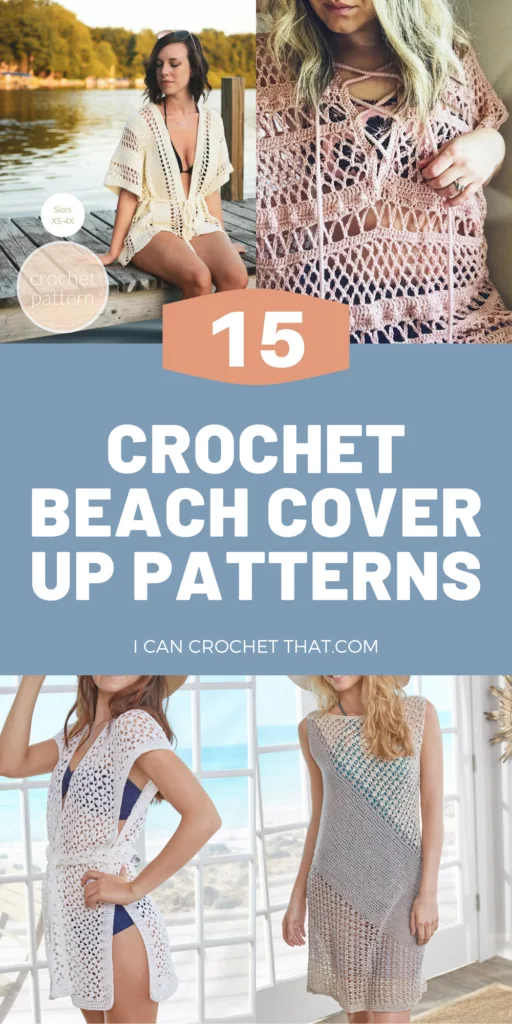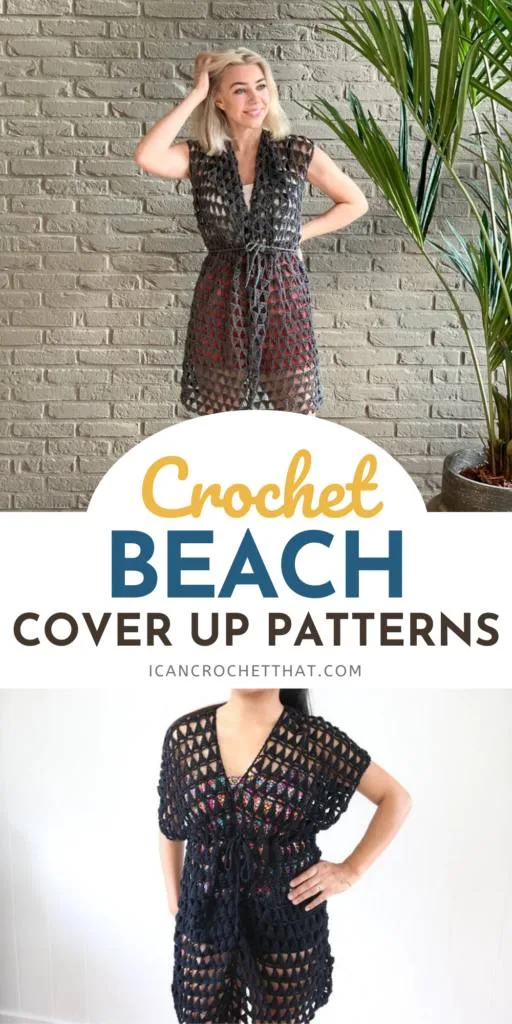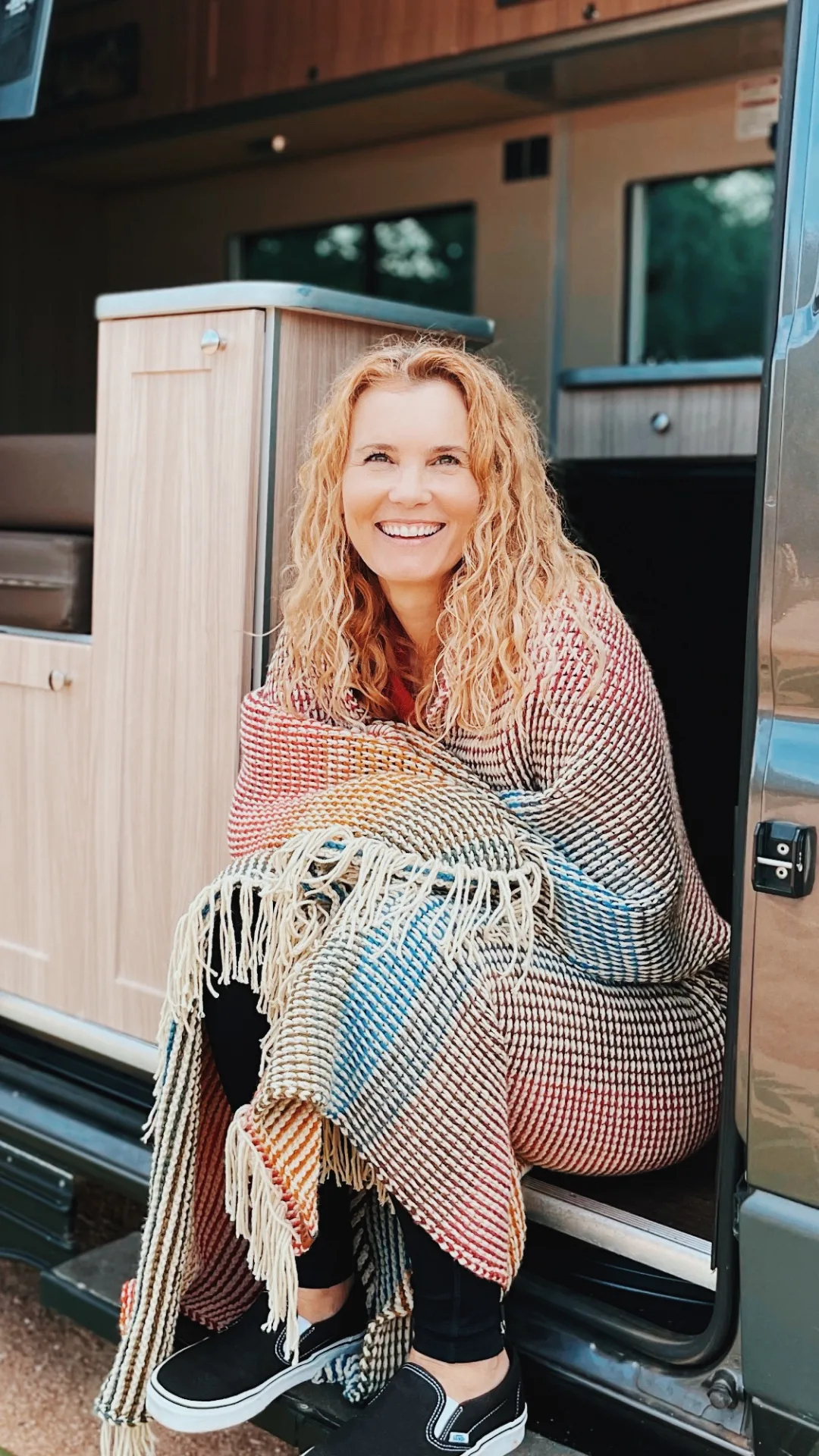 Hi! I'm Julie. I design modern crochet patterns and tutorials to help you learn to crochet. I've been crocheting for over two decades and with the gentle nudging of my husband, decided to turn this passion into a career. Although we travel a lot in our campervan, you'll never find me without a bag of yarn and projects.