I've rounded up 10 crochet beanie patterns I think you'll love to make. They're fall's perfect outfit accessory!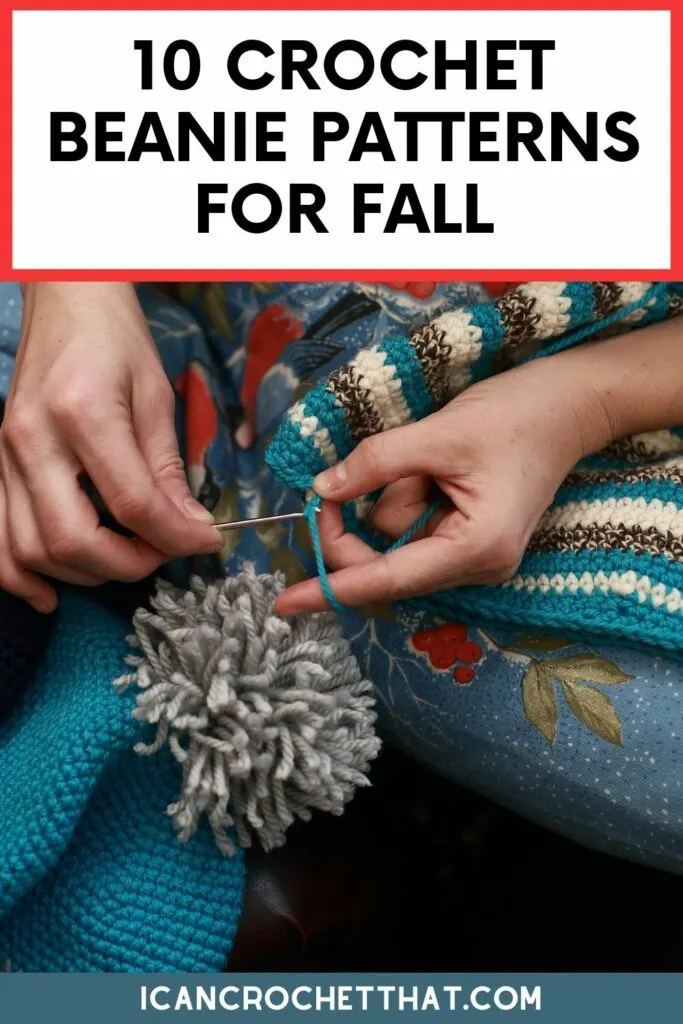 Beanies are far and away my favorite fall accessory. They're practical and take any outfit up a notch.
But the best thing about this autumn accessory? It can easily be crocheted.
Whether you're working on building up your fall wardrobe or are looking for birthday or holiday gift ideas, these 10 fall crochet beanies are a perfect choice.
Crochet away!
10 Crochet Beanie Patterns for Your Fall Wardrobe
1. Free Autumn Crochet Beanie Pattern
This forest green crochet beanie is the perfect project to start fall off.
Its color is reminiscent of pine forests and crisp fall mornings, and the texture makes it incredibly soft.
This beanie pattern is available for free here.
2. Fall Pom Pom Crochet Beanie Pattern
If pom poms are your jam, may I recommend this pom pom crochet beanie?
It features stripes with alternating stitched (single for one stripe, double crochet for the next one), a textured ribbing at the bottom, and obviously, the all-important pom pom.
The pattern for this fall beanie is available here.
3. Snowfall Crochet Beanie
I'm cheating a little bit here because this beanie is more reminiscent of winter. But hey, autumn snowfall is a thing!
The beanie has a solid-colored body with occasional white dots for the snow.
You can get this beanie pattern for free here.
4. Slouchy Crochet Beanie Pattern
Nothing screams fall like plaid, and this plaid beanie embodies the campfires and cold nights of the autumn season.
This beanie is also a bit looser and slouchy if you prefer that style.
This pattern is available on Whistle and Ivy's website for free here.
5. 30 Minute Beginner Crochet Beanie Pattern
Attention beginner crocheters! This is a wonderful first crochet hat to tackle. It can be worked up in 30 minutes and is made using basic crochet stitches.
The pattern for this beginner-friendly crochet beanie is available here.
6. Bulky Granny Stitch Crochet Hat
I have to say the bulky, soft yarn is one of my favorite yarns out there, and I will definitely be working up this granny stitch beanie this fall.
It's warm, fuzzy, and everything you want in a cold-weather accessory.
The pattern is available for free here.
7. The Jeanie Crochet Beanie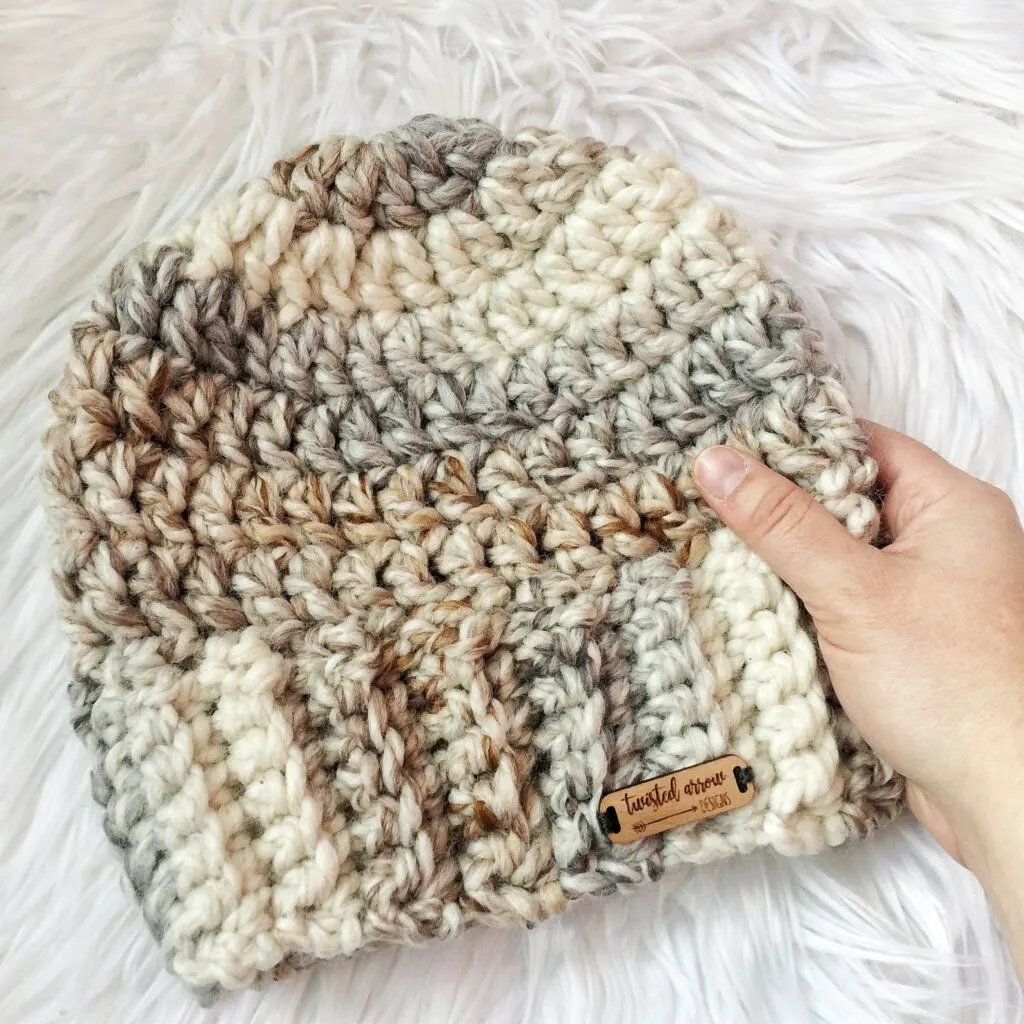 The color palette for this beanie is just absolutely gorgeous; it makes me think of chai lattes and cozy nights in a cafe.
It's also incredibly soft and can be made pretty quickly.
This pattern is available on TwistedArrowCrochet's Etsy shop here.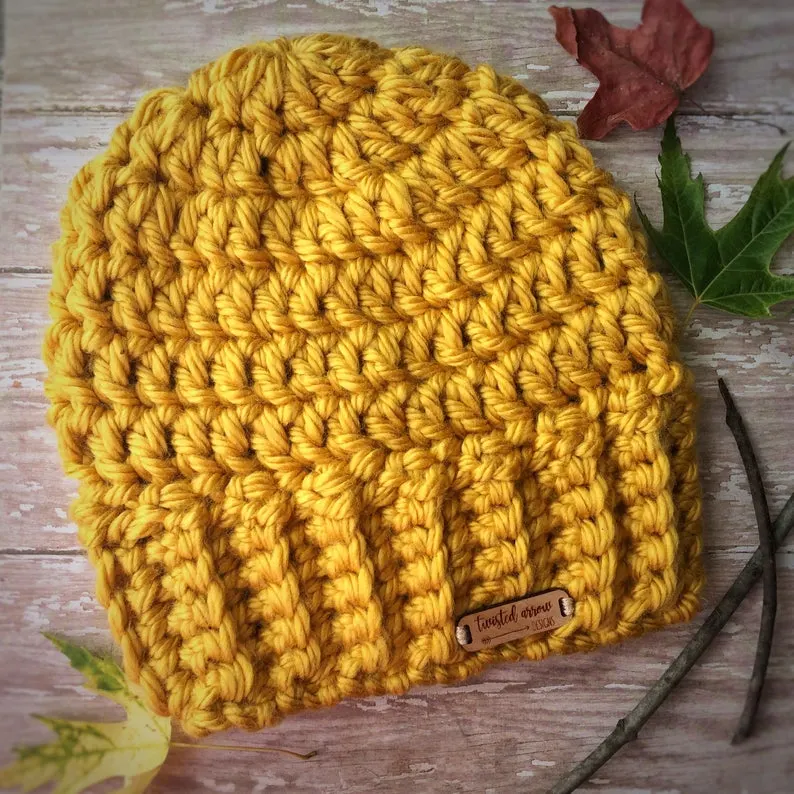 8. Beginner-Friendly Crochet Beanie Pattern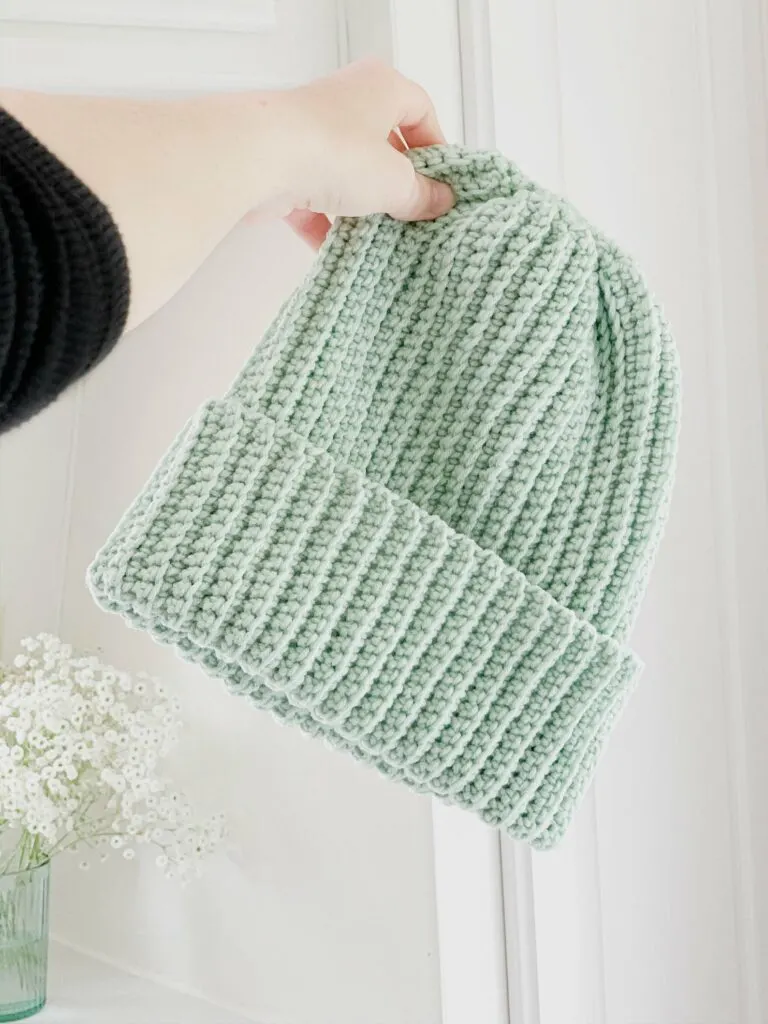 If you've been eyeing those Carhartt or North Face beanies, this pattern's
for you.
It's made in the exact same style (basic beanie shape with a fold
over), just with a bit more texture from the yarn.
You can get this pattern from Miskunn's Etsy shop here.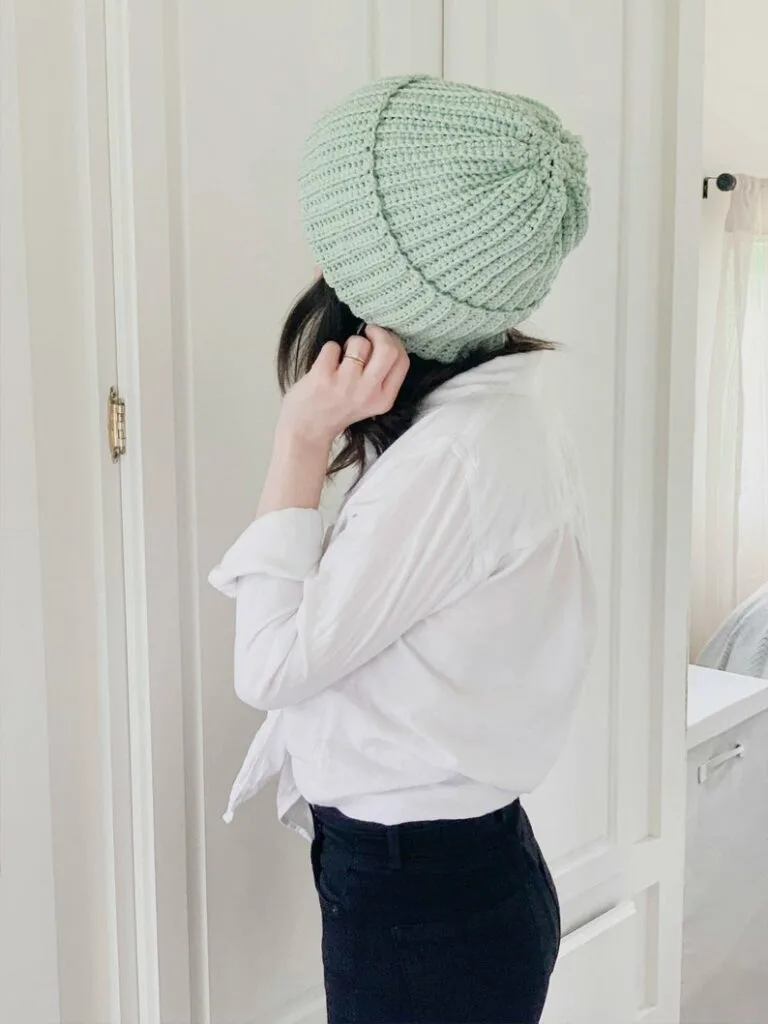 9. Textured Crochet Beanie
This simple beanie makes the perfect gift for anyone in your family.
It's easy to throw on when you're headed out the door and can be customized with their favorite color.
This pattern is available for free on Christaco Design's website here.
10. Baby Bear Crochet Hat
It simply does not get cuter than this.
This soft grey beanie features little bear ears at the top for subtle but adorable detail.
It's a perfect gift for the little one in your life (or, let's be honest, even yourself. This one doesn't have an age limit).
The pattern for this adorable bear beanie is available for free here.
Bonus! Do You Love Crochet Kits Too?
We love crochet kits around here and there are some fantastic crochet beanie pattern kits on LionBrand.com.
Here are a few for you to order and then whip up!
Crochet Marlo Hat + Scarf Kit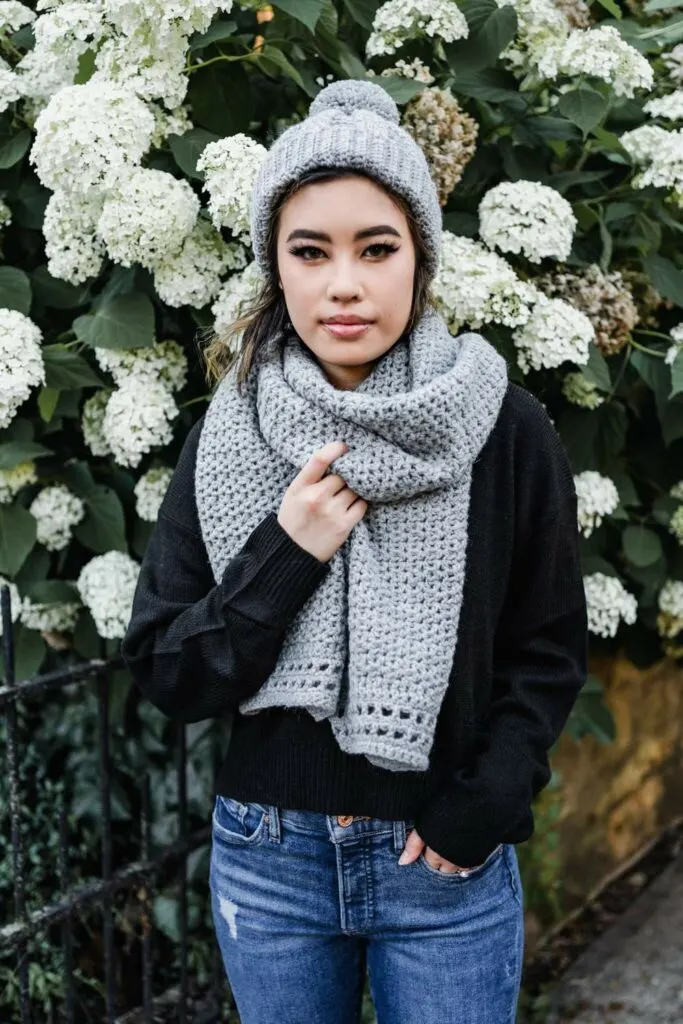 Layering up never looked so good! The Marlow Hat and Scarf are the pieces you'll reach for over and over. Whether it's a brisk fall day or the deepest part of winter, this pom pom beanie and oversized rectangle scarf set bring on the warmth without sacrificing style.

LionBrand.com
Grab the kit here.
Braided Cabled Cowl and Beanie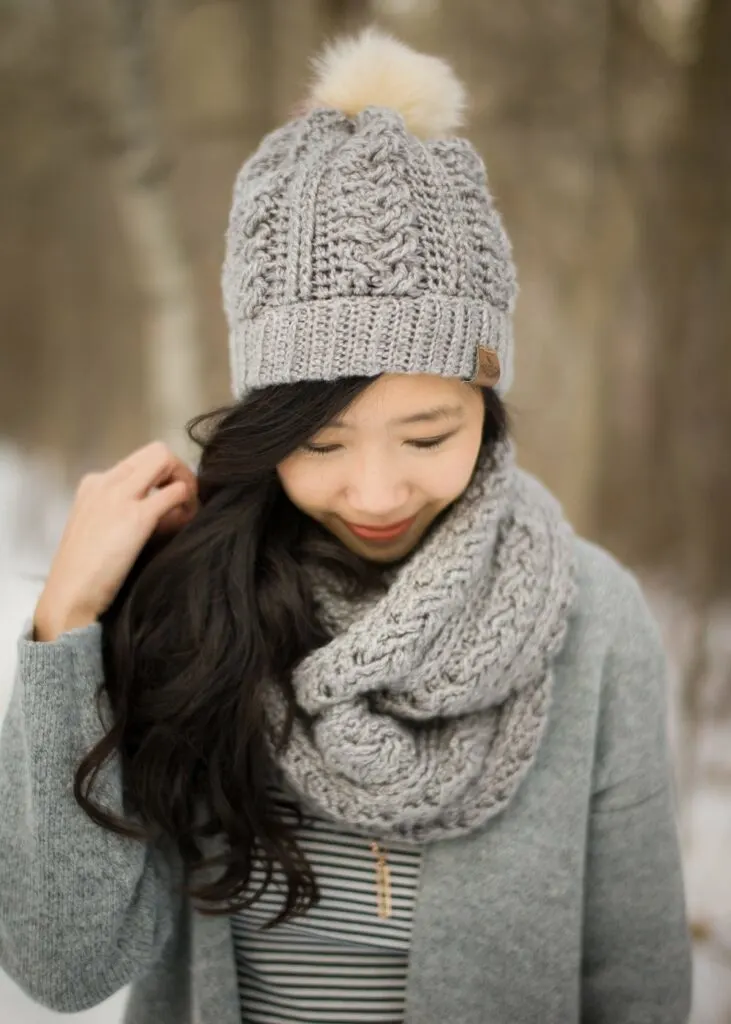 This kit includes yarn for BOTH Cowl and Beanie. It's made using Heartland Yarn, one of our Lion Brand favorites.
Order your beanie and cowl crochet kit here.
Fair Isle Biscotti Hat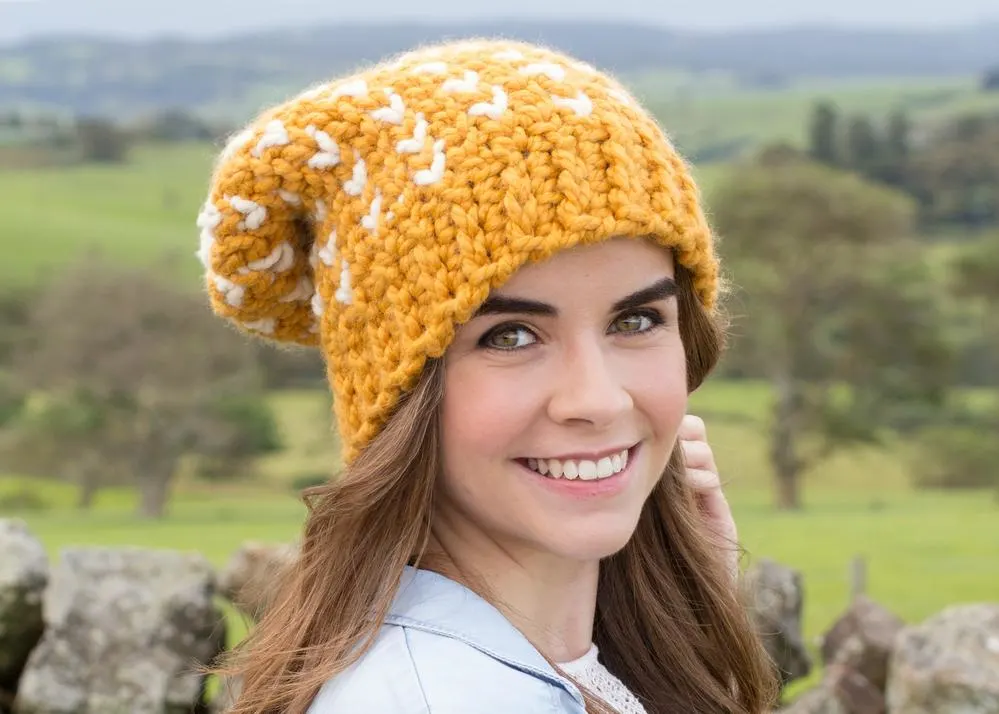 Looking for the ultimate cozy hat? You've found it. With the perfect amount of stretch and slouch, the Fair Isle Biscotti Hat is a timeless classic that will never go out of style. Whether you're indulging in an afternoon stroll through the park, or just hitting up the local farmers market, this hat will keep you warm and looking extra chic!.. Effortlessly worn with a loose tee and jeans, or paired with a stylish coat and high heel boots.

LionBrand.com
Check out the crochet kit for this pattern here.
The Landon Mother and Daughter Slouch Hat and Scarf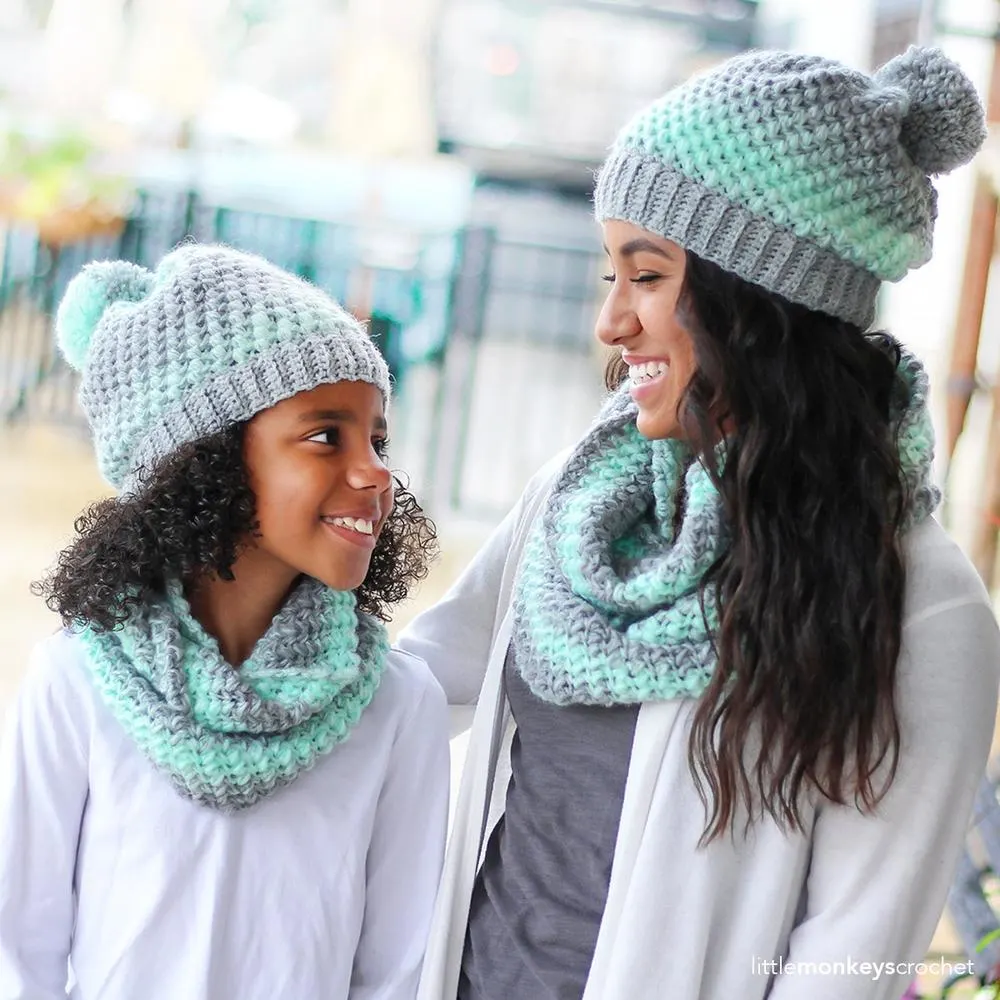 This crochet hat pattern is made with medium or worsted weight yarn and has an easy (beginner+) level of difficulty.

LionBrand.com
Get the beanie crochet kit here.
Click here to check out all of the hat crochet kits available on LionBrand.com.
Looking for more fall crochet projects? Here are a few:
What other patterns and round-ups would you like to see on here? Let us know in the comments section!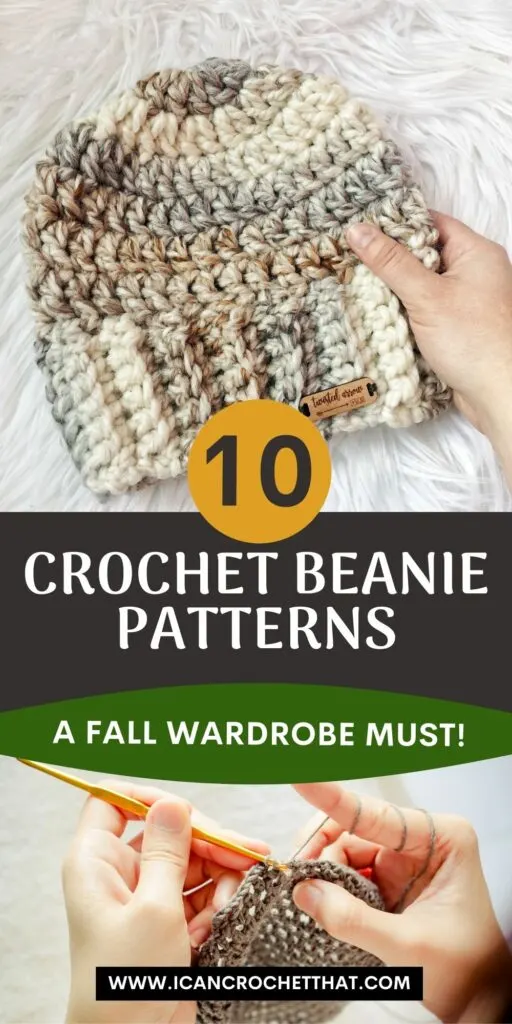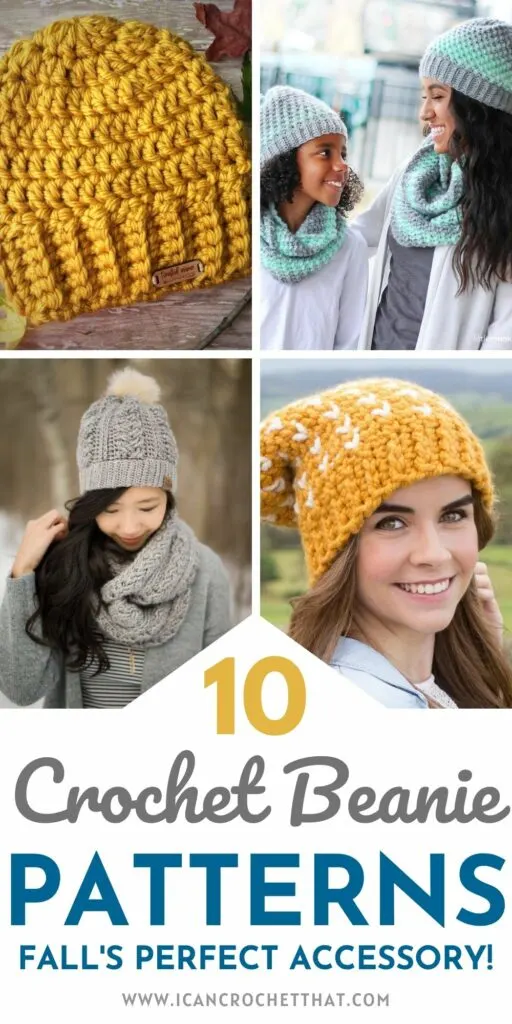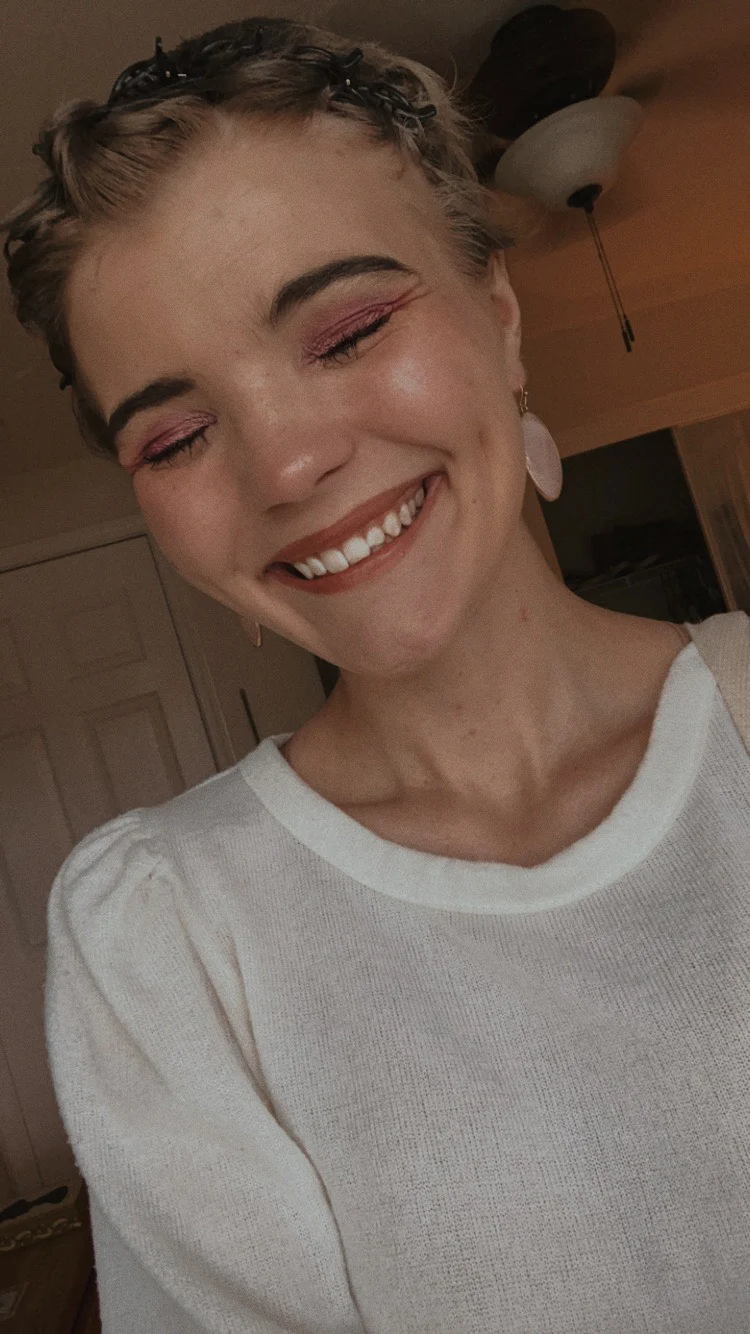 Hannah is the eldest of the Bonner family's three kiddos. She graduated from the University of North Texas with her Bachelors in Elementary Education. She enjoys reading, yoga, movies & TV, and (obviously) crocheting. She is excited about furthering her writing career & spending her days surrounded by yarn. All the yarn.