Welcome to our Tunisian crochet beginner series!
If you've spent any amount of time hanging out with us here at I Can Crochet That, then you know we love Tunisian crochet.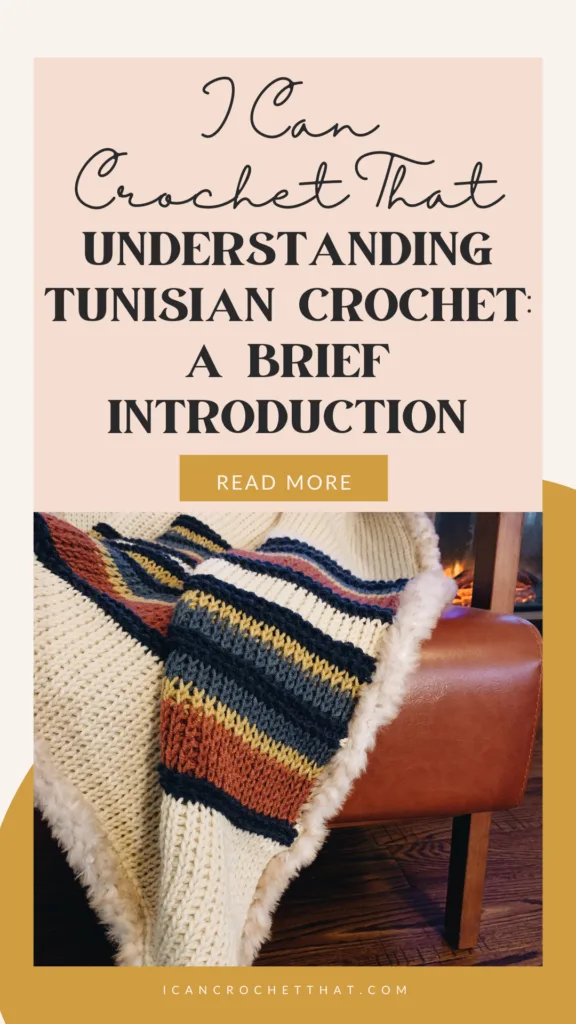 If you're new here and have never heard of this type of crochet before, then you're in for a treat!
I've been doing traditional crochet for over 20 years now, but Tunisian crochet holds a special place in my heart. The projects I've been able to design have really stepped up my creativity.
So, What is Tunisian Crochet?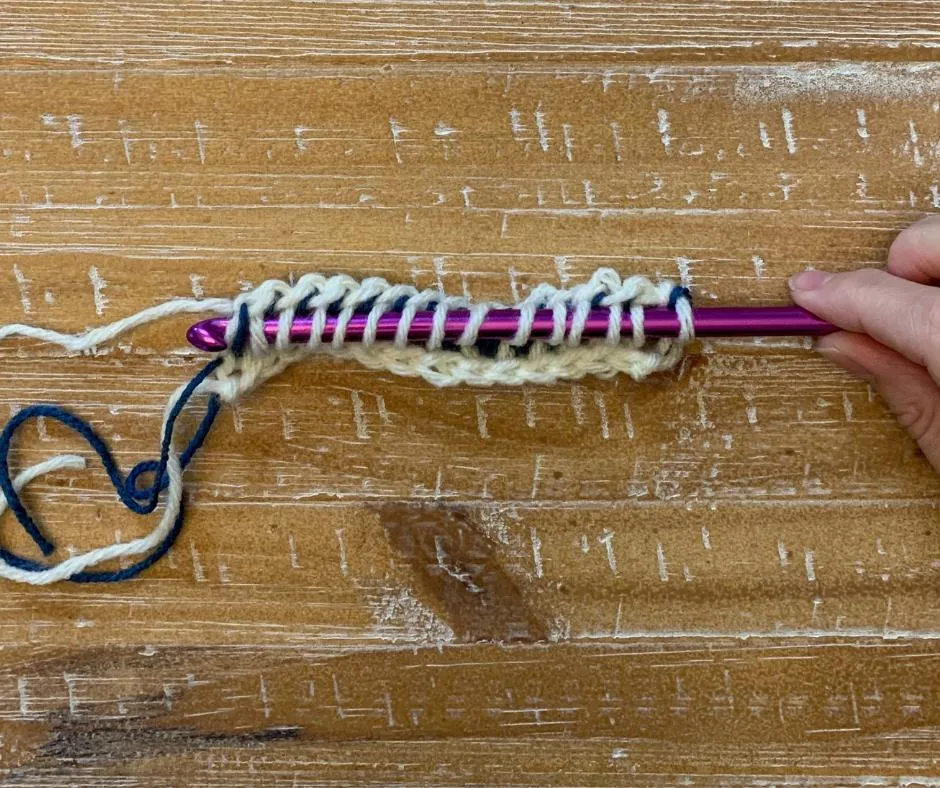 It's like the lovechild of knitting and traditional crochet, and today, we will explore this intriguing technique together.
Tunisian crochet, also affectionately known as Afghan crochet, is a unique style of crochet that beautifully bridges the gap between crochet and knitting.
It's been around for quite some time, and although it's not clear if it actually originated in Tunisia, that's the name that stuck!
Unlike traditional crochet, where you finish each stitch before moving on to the next, Tunisian crochet has you keep several stitches on your hook at once (a lot like knitting).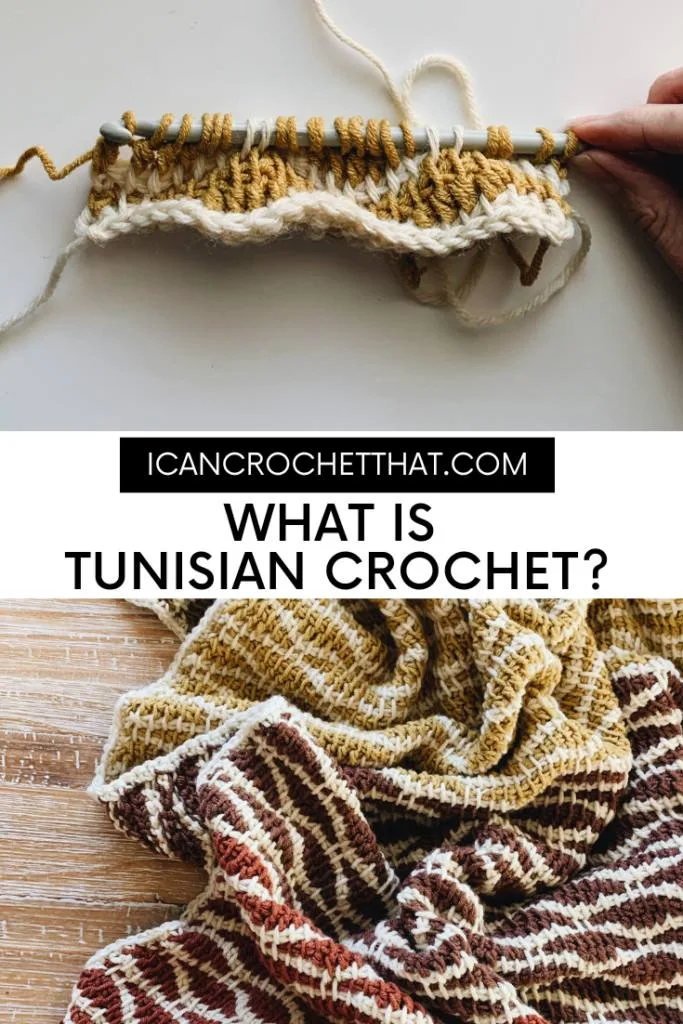 How Does Tunisian Crochet Differ from Traditional Crochet and Knitting?
Let's talk about differences.
Tunisian Crochet Hooks
This is the question I get asked the most by those who are new to Tunisian crochet. What hook do I use?
Tunisian crochet hooks are a bit special.
For smaller projects like a washcloth, you can use hooks that are longer than regular crochet hooks like these. The difference is they have a stopper at the end, much like a knitting needle.
For larger projects like blankets, you use a hook with a long cable attached to it, with a stopper on the end. They hold more loops than shorter ones, making working on larger projects much easier.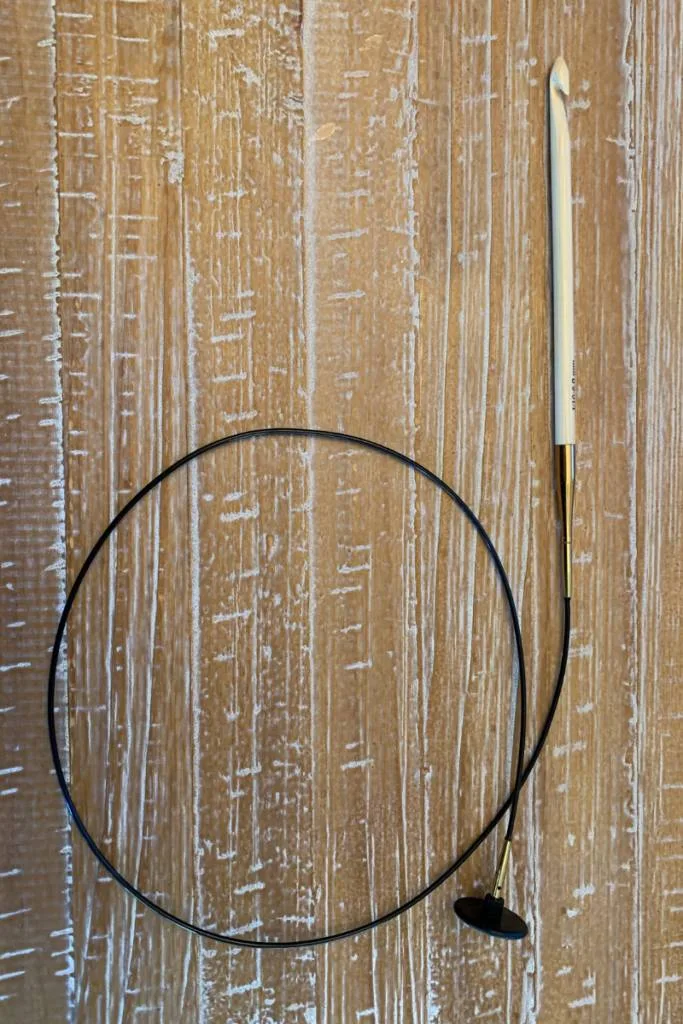 Here are a few of my favorite Tunisian crochet hooks with the cable:
A Two-Row Process
And here's the cool part: while regular crochet is a one-row-at-a-time game, Tunisian crochet has a two-row process, the forward pass and the return pass.
The result? A dense and squishy fabric that creates incredible texture. Speaking of texture…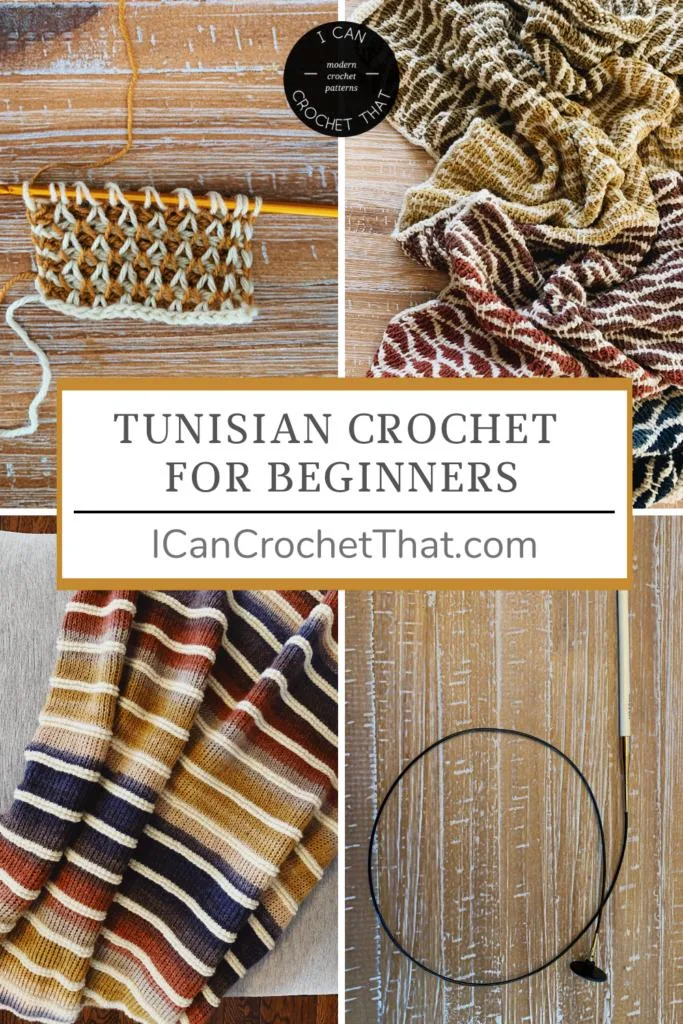 The Magic of Tunisian Crochet Texture
Its unique texture and fabric are one thing that truly sets Tunisian crochet apart.
The stitches create a woven, knitted appearance that's different from anything you'll get with traditional crochet or knitting.
It's thick, warm, and has a lovely drape. Plus, the density of the fabric means it's perfect for those cozy winter projects.
I've made some of my favorite gift items using Tunisian crochet—scarves, blankets, even a couple of gorgeous sweaters—and trust me, the recipients were super happy with their uniquely crafted presents.
Everyone always says, "This can't be crochet!" I often get that comment when I post a picture of one of my Tunisian crochet projects.
Next Up in the Tunisian Crochet Beginner Series…
I hope this brief intro has piqued your interest, as there's so much more to explore with Tunisian crochet.
In my upcoming posts, we'll delve into the stitches, techniques, and some of my personal favorite Tunisian projects.
Stay tuned, and let's embark on this Tunisian crochet journey together!
Until then, let me know what questions you have so I can be sure to answer them.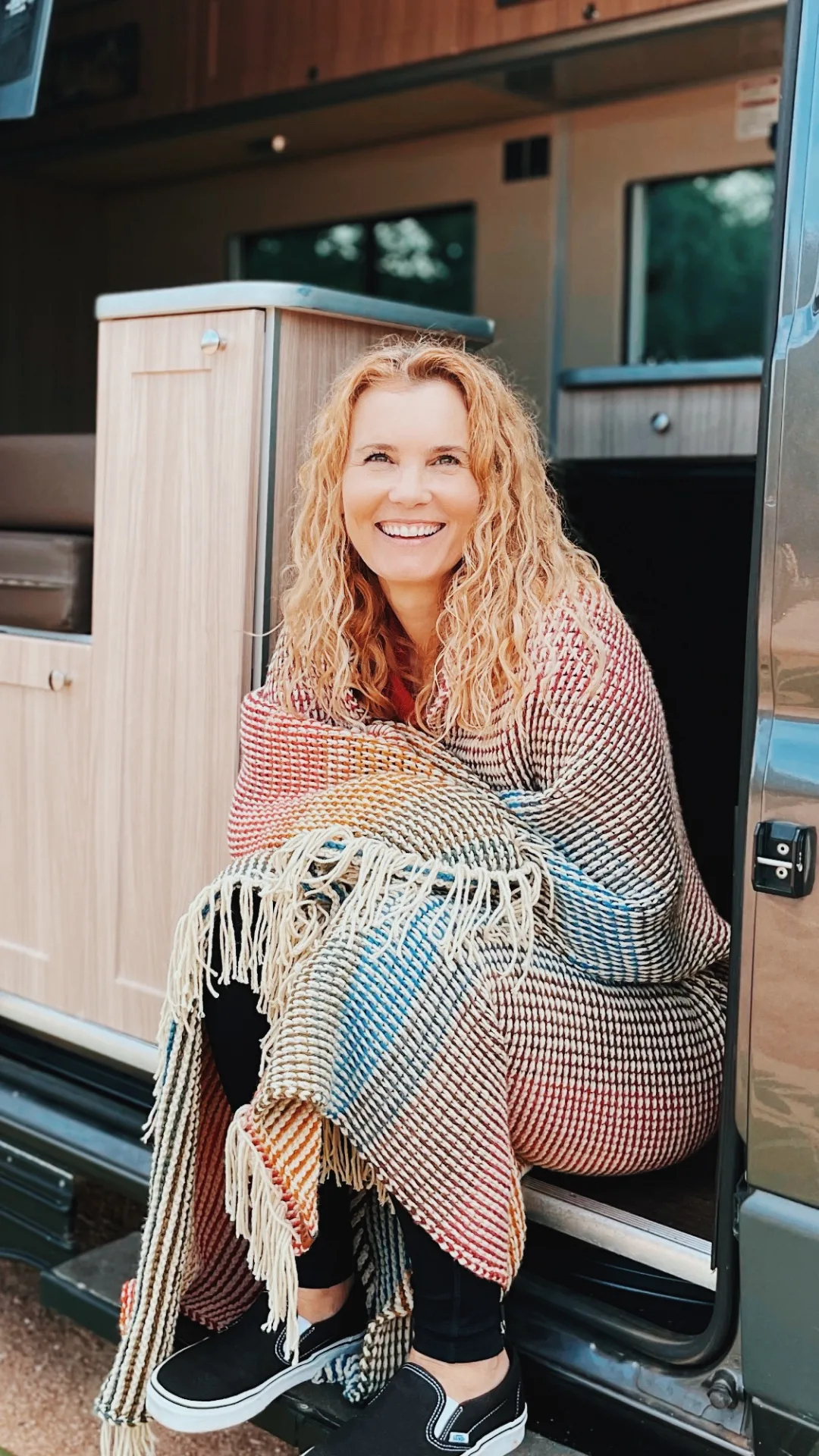 Hi! I'm Julie. I design modern crochet patterns and tutorials to help you learn to crochet. I've been crocheting for over two decades and with the gentle nudging of my husband, decided to turn this passion into a career. Although we travel a lot in our campervan, you'll never find me without a bag of yarn and projects.