Are you stepping into the world of Tunisian crochet? Well, get ready, because once you've tried it, you'll be hooked! (Pun intended.)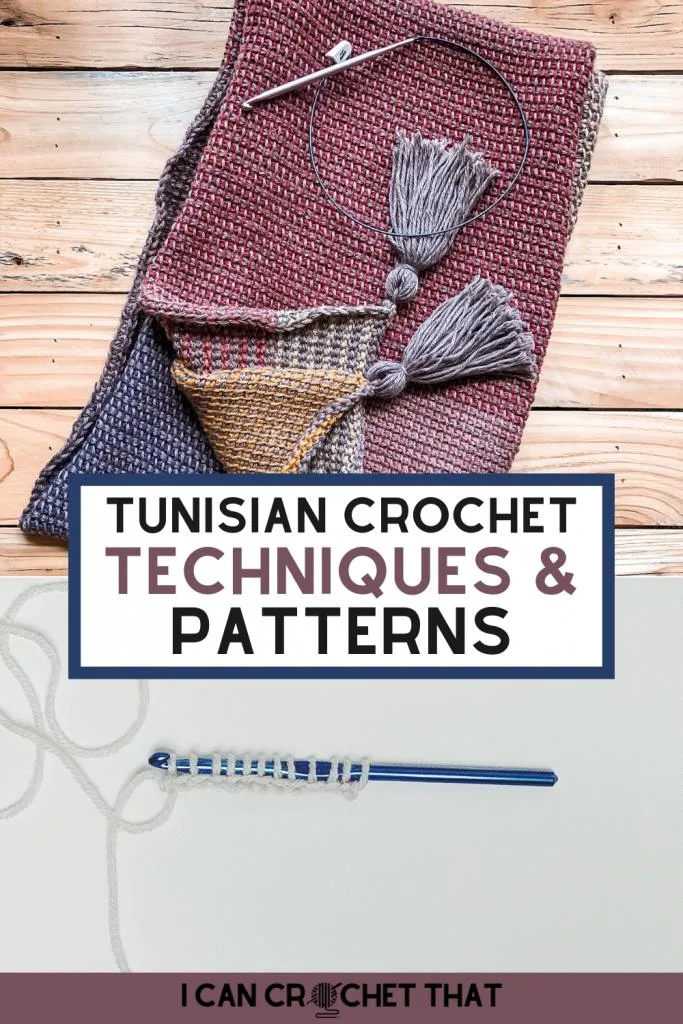 Ever since I tried my hand at Tunisian crochet, I've been constantly trying new stitches and coming up with pattern designs.
I love the way it looks, how you don't have to turn your work and all of the possibilities there are with this type of crochet.
Tunisian Crochet Basics & How-tos
As I create new patterns and how-to videos, I thought it would be nice to have a place to keep all of this information organized.
A place you can bookmark and reference whenever you need to either learn something new or brush up on your skills. So as I release new patterns and Tunisian tutorials, I'll head over here to link up.
From Tunisian stitches and techniques to patterns you'll love to make, it'll all be here when you need it.
Tunisian Crochet Stitches
Are you wanting to learn a new stitch? Check out my tutorials below and get ready to whip up some amazing patterns with your new found knowledge.
Tunisian Simple Stitch
Tunisian Techniques
From different ways to change yarn color, to finishing off your work, there are some really cool techniques to learn.
One Way to Change Yarn Color
I've seen several different ways to change yarn color and this is the first way I learned it when researching different Tunisian techniques.
This shows you how to change yarn color at the beginning of the Return Pass.
Tunisian Crochet Patterns
I am so happy with how the Autumn Ombre scarf turned out using Tunisian Simple Stitch and two different yarn colors.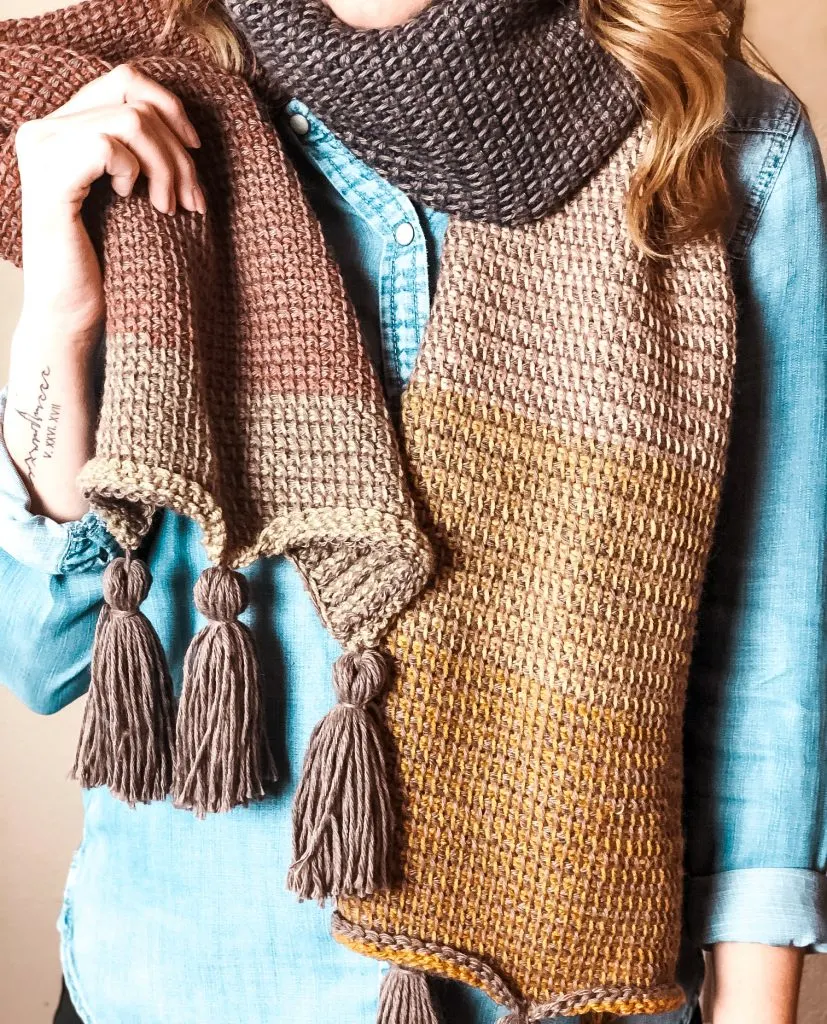 Grab your free pattern here.
Keep checking back for more tutorials and patterns!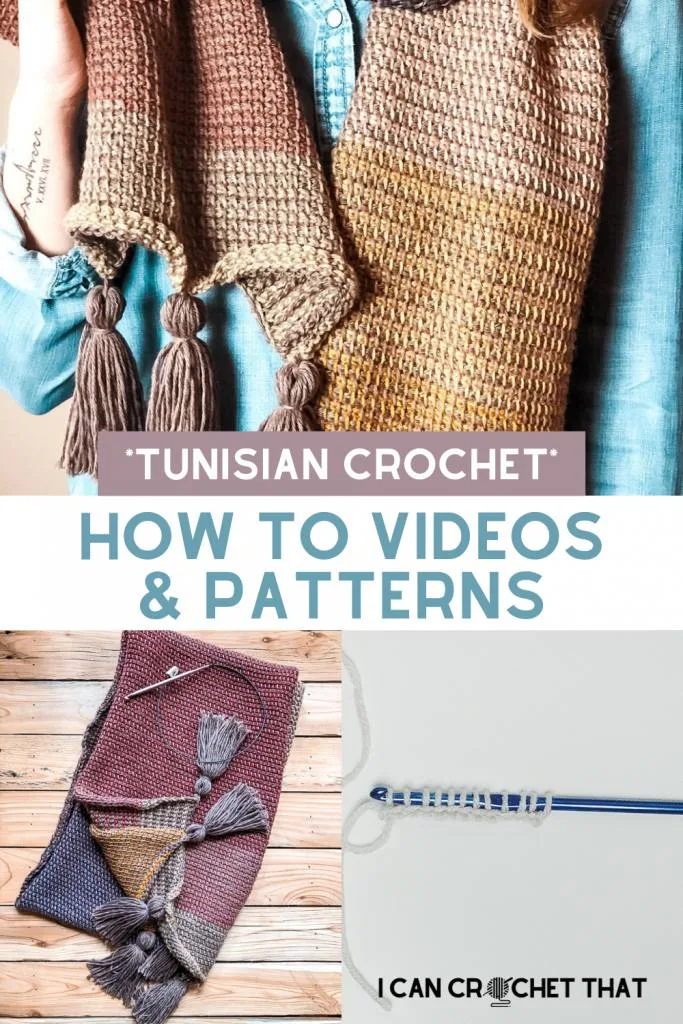 For more video tutorials on general crochet techniques and patterns, visit the I Can Crochet That YouTube channel.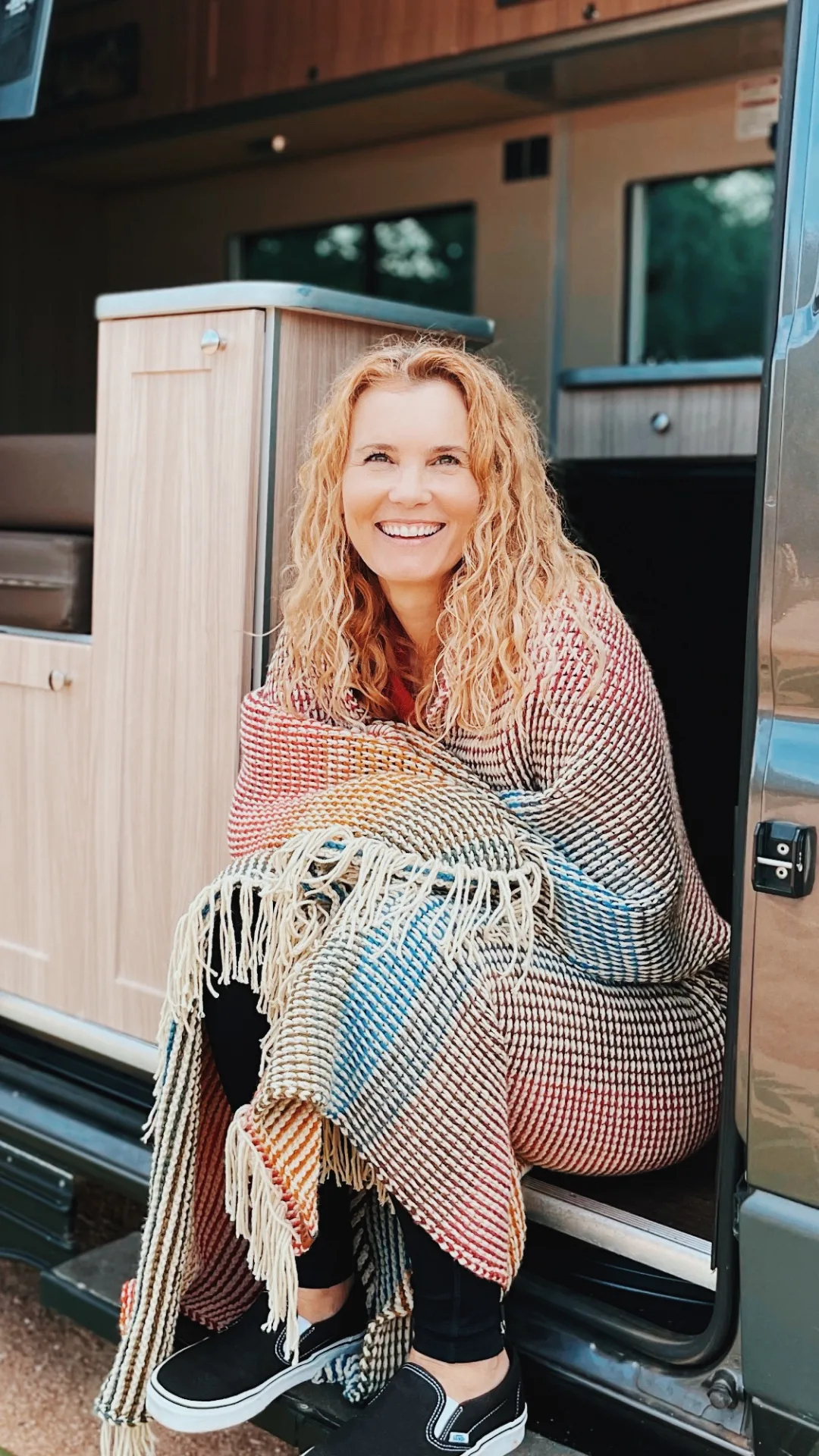 Hi! I'm Julie. I design modern crochet patterns and tutorials to help you learn to crochet. I've been crocheting for over two decades and with the gentle nudging of my husband, decided to turn this passion into a career. Although we travel a lot in our campervan, you'll never find me without a bag of yarn and projects.