Last Updated on May 28, 2020
Learn how to crochet the Mini Berry Stitch and add a fun texture to your crochet projects.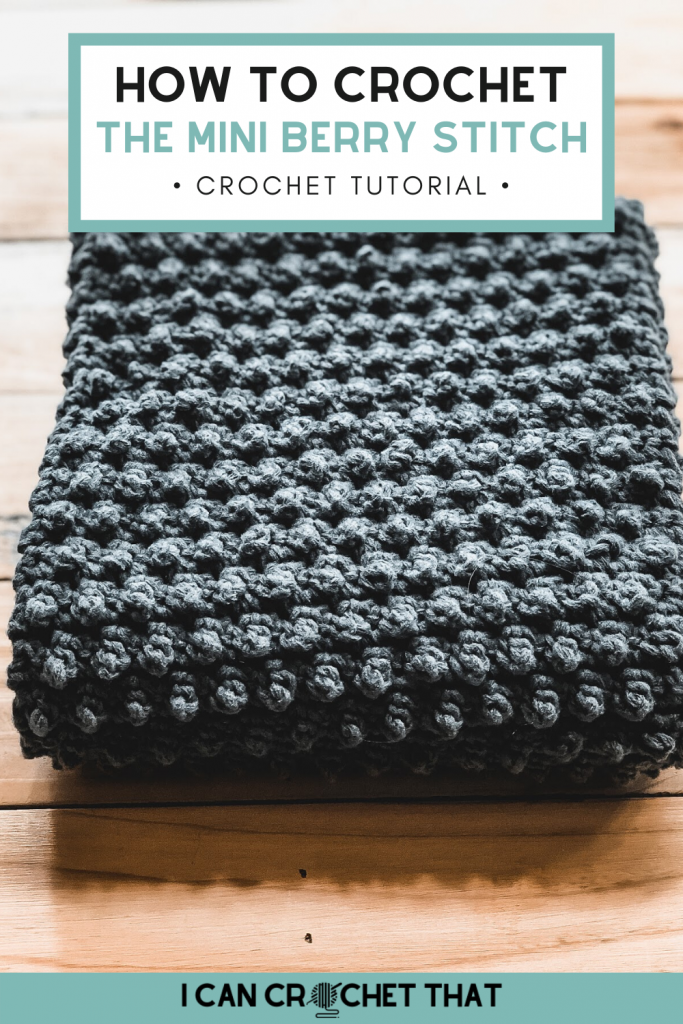 While coming up with a design for a new scarf, I was playing around with a lot of different types of puff stitches. You have the puff stitch, the popcorn stitch, the bobble stitch and on and on.
I wanted a stitch with texture but one that was a bit more delicate than some of the puff stitches I knew and loved.
And that's when I found the Mini Berry stitch.
The Crochet Mini Berry Stitch
I stumbled upon the mini berry stitch when I was learning how to do a popcorn stitch but for Tunisian crochet.
To do a popcorn stitch for Tunisian, you insert your hook into the next space, then chain 3 or 4. I've been experimenting with a Tunisian crochet project using this stitch and hope to have a pattern release in the near future.
The crochet berry stitch is created similar to the Tunisian popcorn stitch.
How to Crochet the Mini Berry Stitch
Here's my video tutorial showing you step-by-step how to make this fun stitch.
Here are step-by-step pictures for how to make the crochet berry stitch.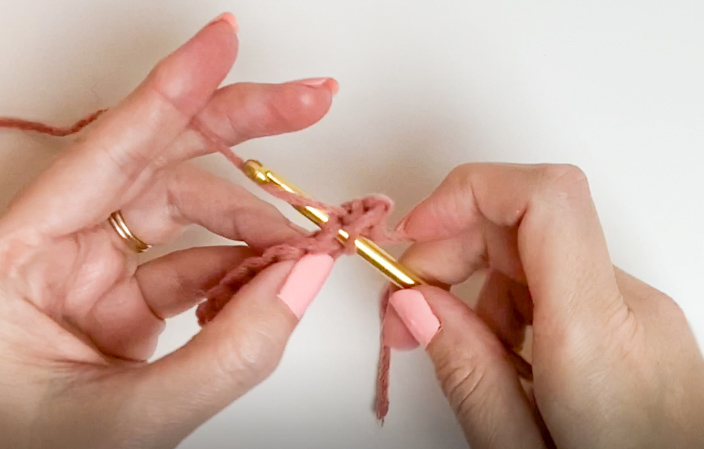 Insert hook in next st, yo, pull up a loop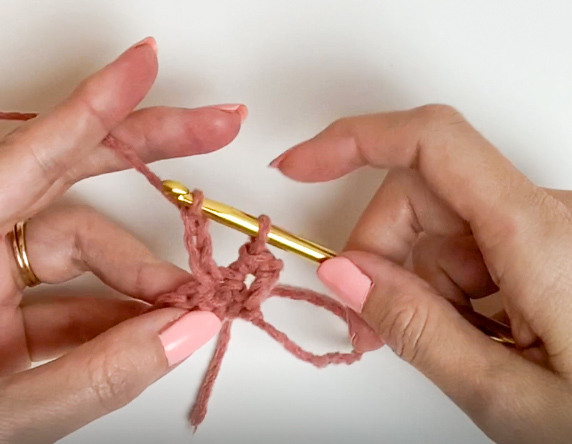 Chain 3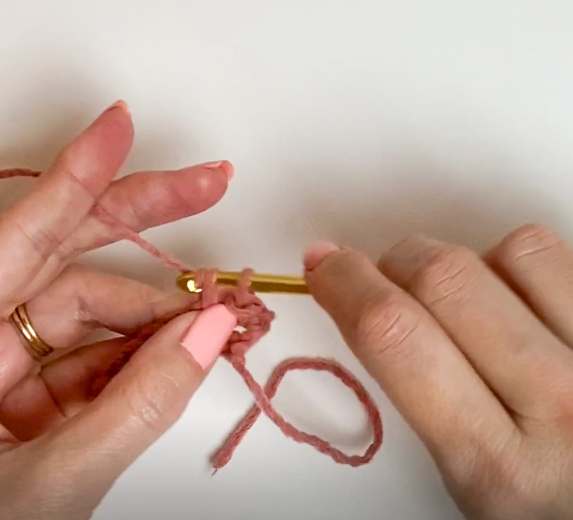 yo, pull through 2 lps on hook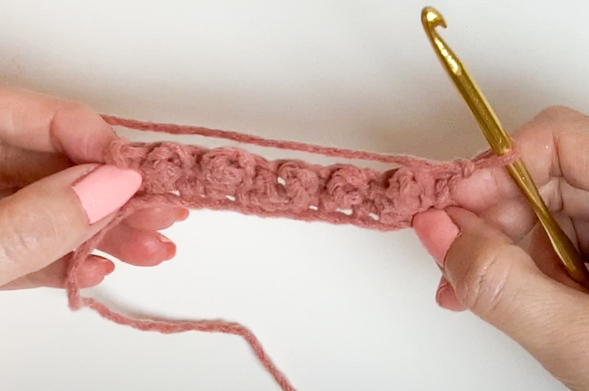 A row of berry stitches
Crochet Project Ideas
You can crochet all kinds of projects using the Berry Stitch, from baby blankets, scarves and pillows.
Make the Berry Soft Scarf using this stitch. You can grab your free pattern here.
Stay tuned for more projects featuring the Berry stitch!
Pin This to Save for Later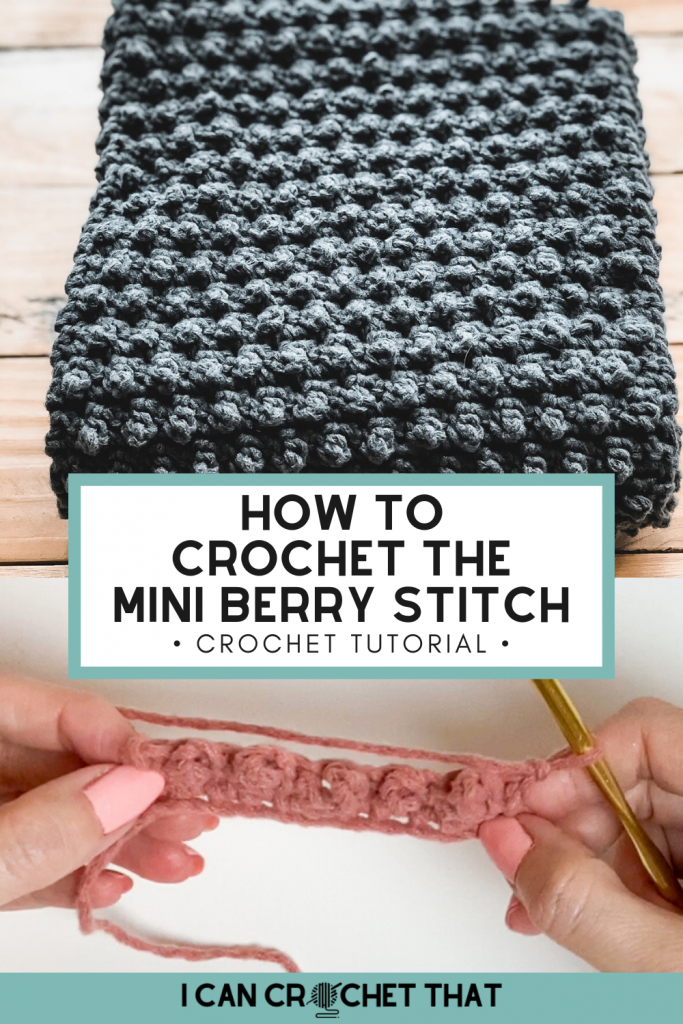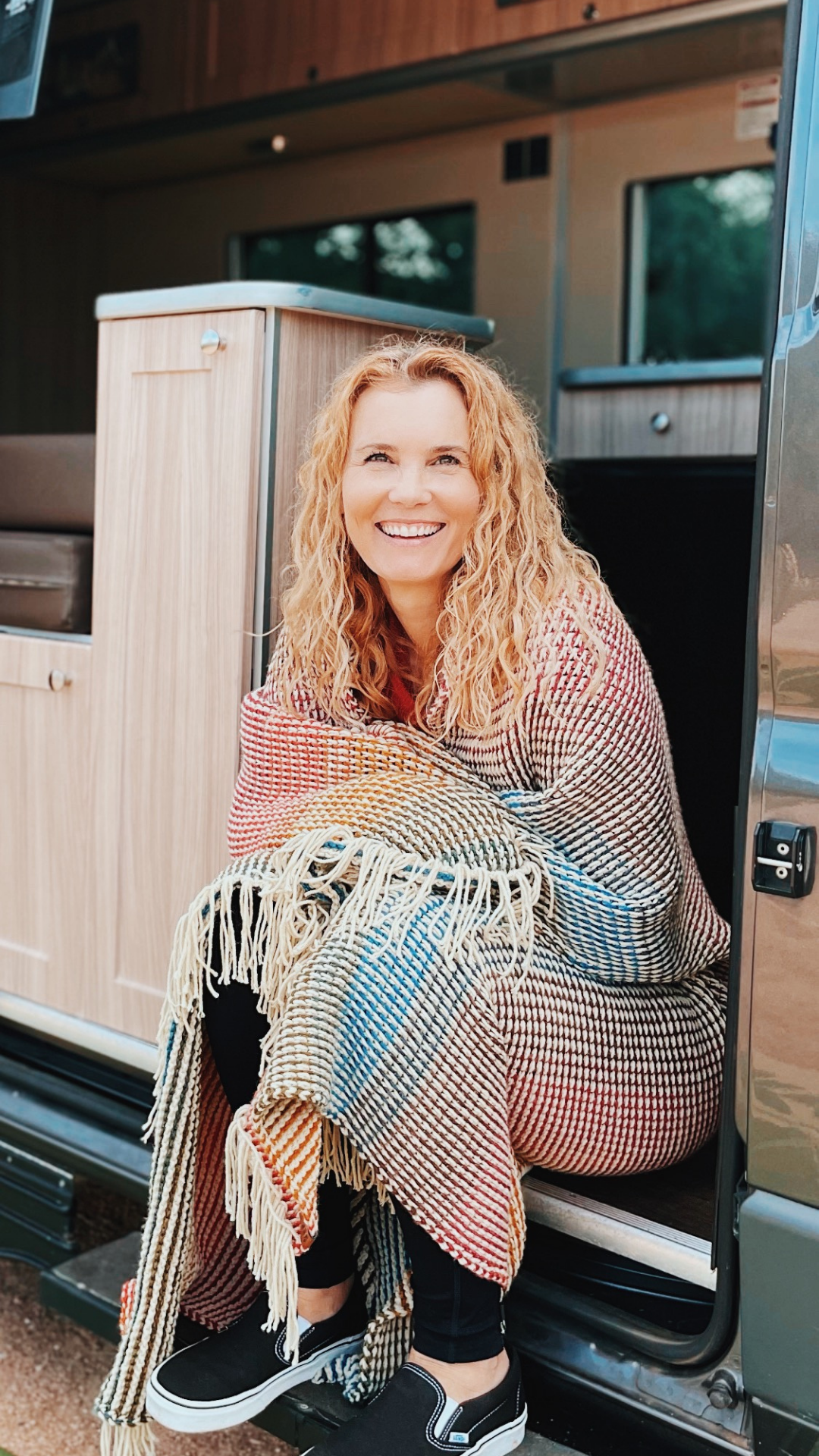 Hi! I'm Julie. I design modern crochet patterns and tutorials to help you learn to crochet. I've been crocheting for over two decades and with the gentle nudging of my husband, decided to turn this passion into a career. Although we travel a lot in our campervan, you'll never find me without a bag of yarn and projects.