Ah, crochet pot holder patterns.
An always welcome, beautifully versatile project everyone can use in their home.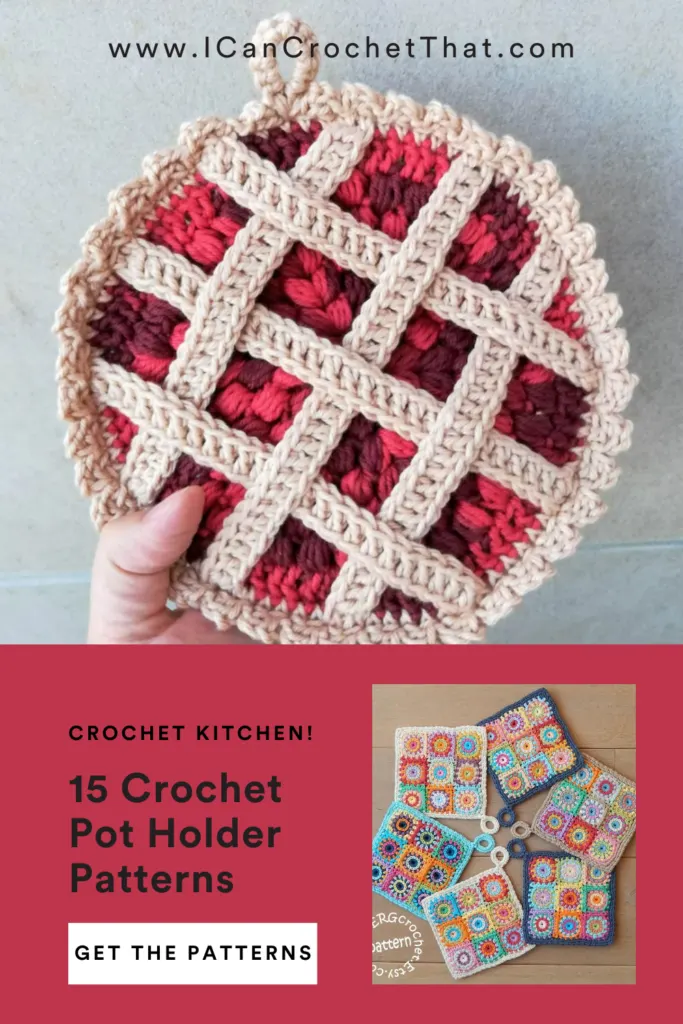 As we get ever so close to the holiday season, you may be looking for crochet gifts to make a loved one or accents you can add to your own home.
This list of fifteen crochet potholder patterns has one for every style, aesthetic, and crochet skill level.
From simple and sturdy to quirky and fun, there's one for everyone. Browse the list to see if you find anything perfect for you!
15 Crochet Pot Holder Patterns for Your Kitchen
Crochet Pot Holder Patterns
Photo Credit: www.etsy.com
I am loving these beautiful vintage-inspired Christmas potholders.
One has a holly motif in the middle of a red and white circle, and the other has a poinsettia motif in the middle of a red, white, and green hexagon.
Photo Credit: www.etsy.com
All my granny square girlies raise your hands!
These potholders are made of nine tiny granny squares and surrounded by a single-color border.
Be creative and use whichever colors you like to match your home.
Photo Credit: www.etsy.com
While we're on an animal kick, let's discuss this absolutely hilarious and adorable chicken potholder.
There's no way you can't have a good time cooking or baking while using this little guy.
I love how he definitely looks like a chicken but also has the functional circular shape of a potholder as well.
Photo Credit: www.allfreecrochet.com
I got back from Rhinebeck about a month ago and ever since then, I've been sheep obsessed.
As soon as I saw this potholder from All Free Crochet, I added it to my TBC (To Be Crocheted) and honestly let it bypass a few projects I already had on there.
This is another tapestry-style potholder with a central motif (in this case it's four sheep), great for capturing heat.
Photo Credit: www.allfreecrochet.com
Classic potholder patterns are great and everything, but sometimes you want to kick it up a notch.
Wow your guests at Thanksgiving and Christmas with this beautiful chrysanthemum potholder.
Then you can pass it down through generations of crocheters after you and spark their creativity!
Photo Credit: www.etsy.com
These mandala-like crochet potholders are giving me funky grandma vibes and I'm living for it.
I love this one because you can choose whatever scrap yarn colors you have and make a unique potholder.
Photo Credit: www.etsy.com
We have another tapestry crochet potholder here but this time, it takes the form of a cute lil' mushroom!
If you have any foraging fans, mushroom fanatics, or just nature people in your life, this potholder would make a wonderful and thoughtful gift.
Photo Credit: haakmaarraak.nl
I love the funky look of these potholders. They look so easy but they aren't your run-of-the-mill potholders.
The sprinkles add some spunk to an otherwise standard potholder.
Photo Credit: www.etsy.com
This colorful, dotted crochet potholder is reminiscent of the color wheel and might just make a perfect gift for the artist or art teacher in your life (who also happens to love to cook).
And true to its name, your scrap yarn pile can be put to good use for this project, since the dots are so small and you need so many different colors.
Photo Credit: www.etsy.com
Just in time for Christmas, these ornament potholders make a wonderful holiday gift or project to sell online or at a craft fair.
They are so charming and you can make them in colors to match your own decor.
Photo Credit: www.etsy.com
If you're more of a pumpkin pie gal than a cherry, this adorable potholder is for you.
It's simple in construction but looks so cute, right down to the whipped cream.
Photo Credit: www.sewrella.com
This potholder from Sewrella uses the thermal stitch, which is one of the thicker crochet stitches out there and therefore perfect for potholders.
It's deceptively easy and creates a beautiful woven look for potholders or maybe even other projects, like a blanket or sweater.
Photo Credit: www.etsy.com
Speaking of farmhouses, this potholder with an adorable pig motif would make an excellent partner for the Country Crochet potholder.
It's tapestry style rather than traditional crochet, so there aren't any spaces or holes to burn your hand.
Photo Credit: www.stitching-together.com
This crocheted potholder perfectly fits the modern farmhouse aesthetic with the cool blue and cream accents.
It's also made double thick so you need one potholder when holding a larger or heavier dish.
Photo Credit: www.etsy.com
I love how cute and unique yet so simple this berry pie potholder is. The different shades of red and intricate lattice patterns make this potholder look tasty enough to eat.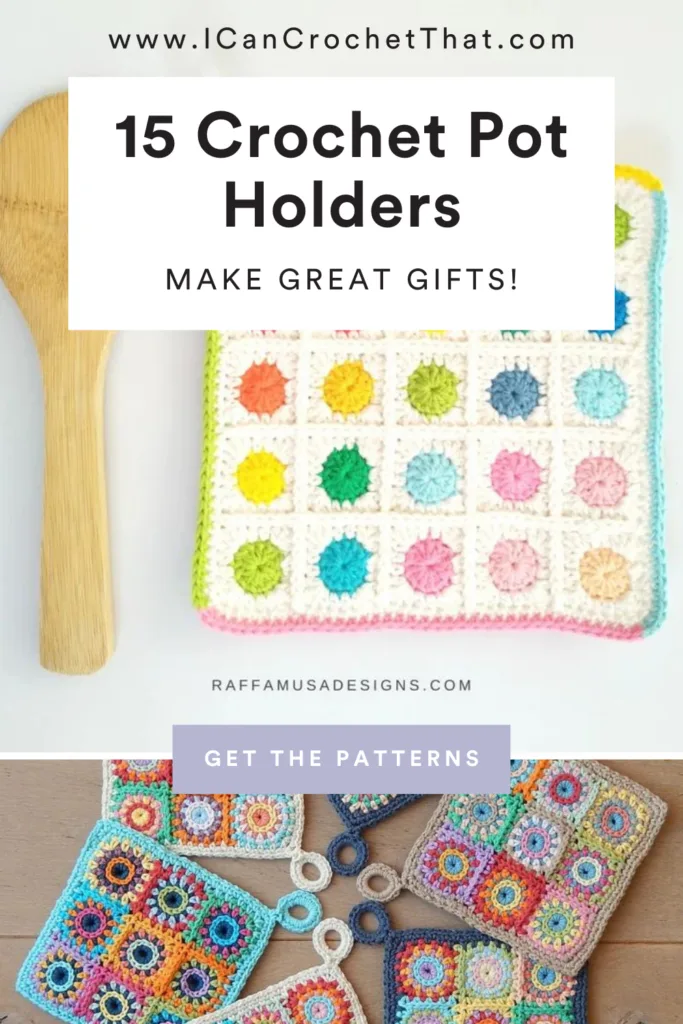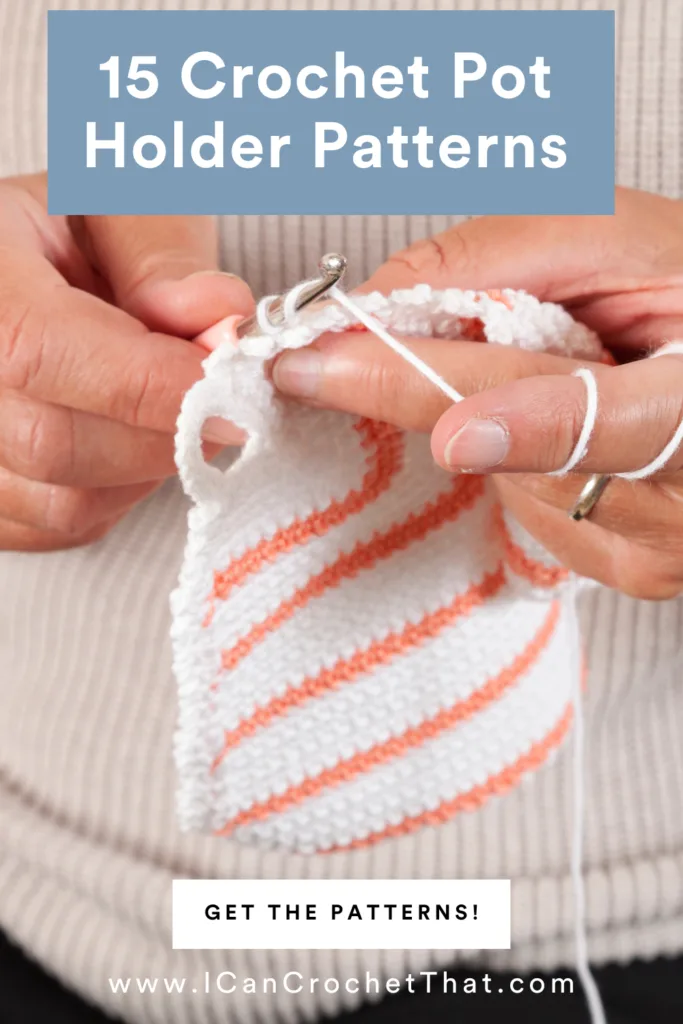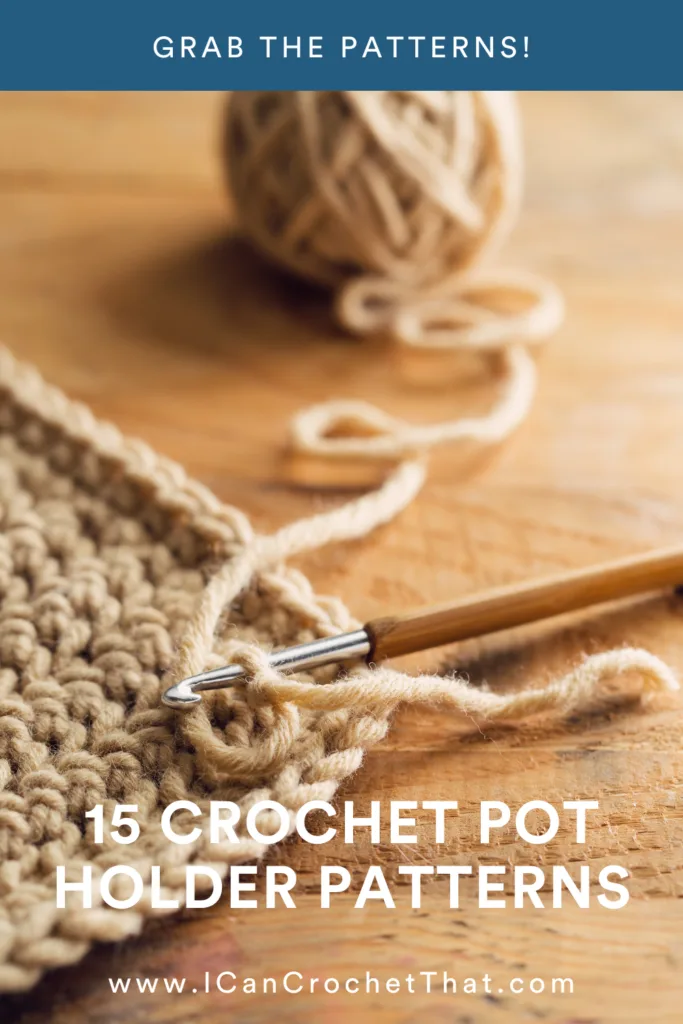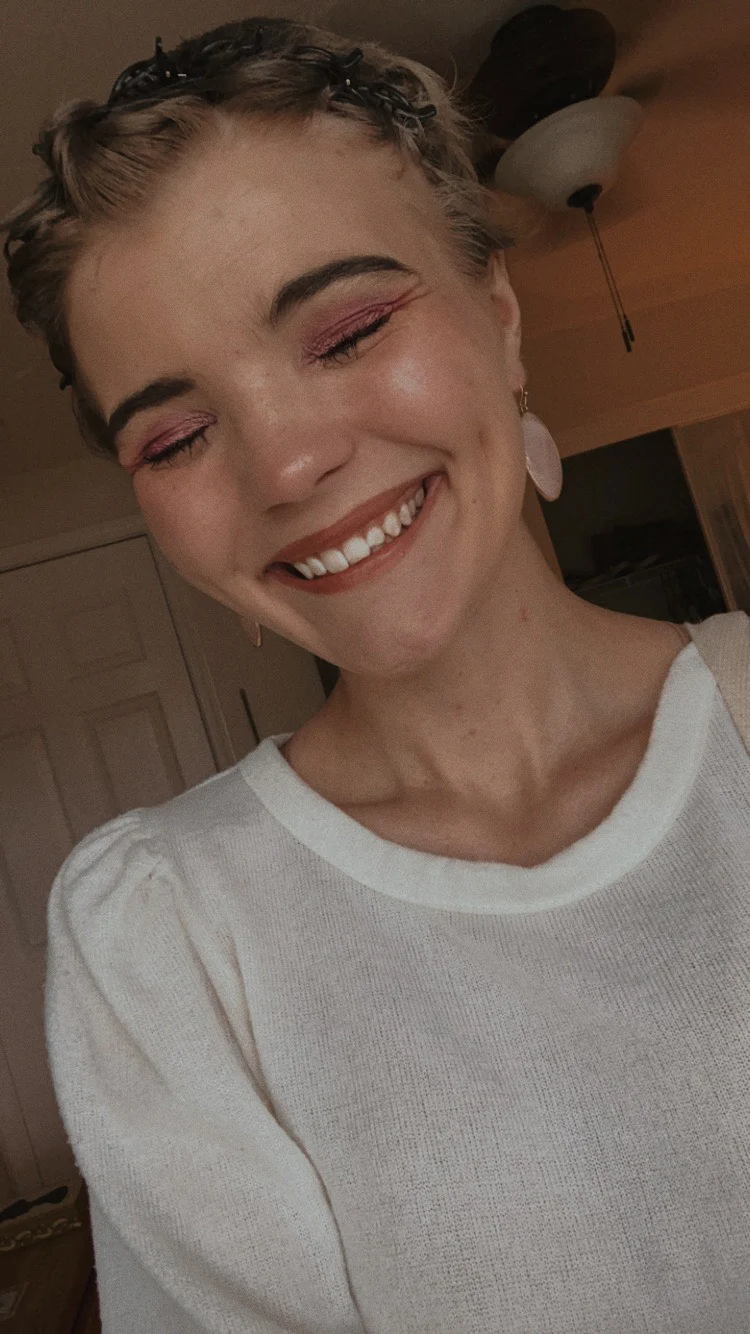 Hannah is the eldest of the Bonner family's three kiddos. She graduated from the University of North Texas with her Bachelors in Elementary Education. She enjoys reading, yoga, movies & TV, and (obviously) crocheting. She is excited about furthering her writing career & spending her days surrounded by yarn. All the yarn.