If you're looking for a new crochet stitch to add to your repertoire, the crochet wave stitch is the perfect one to learn.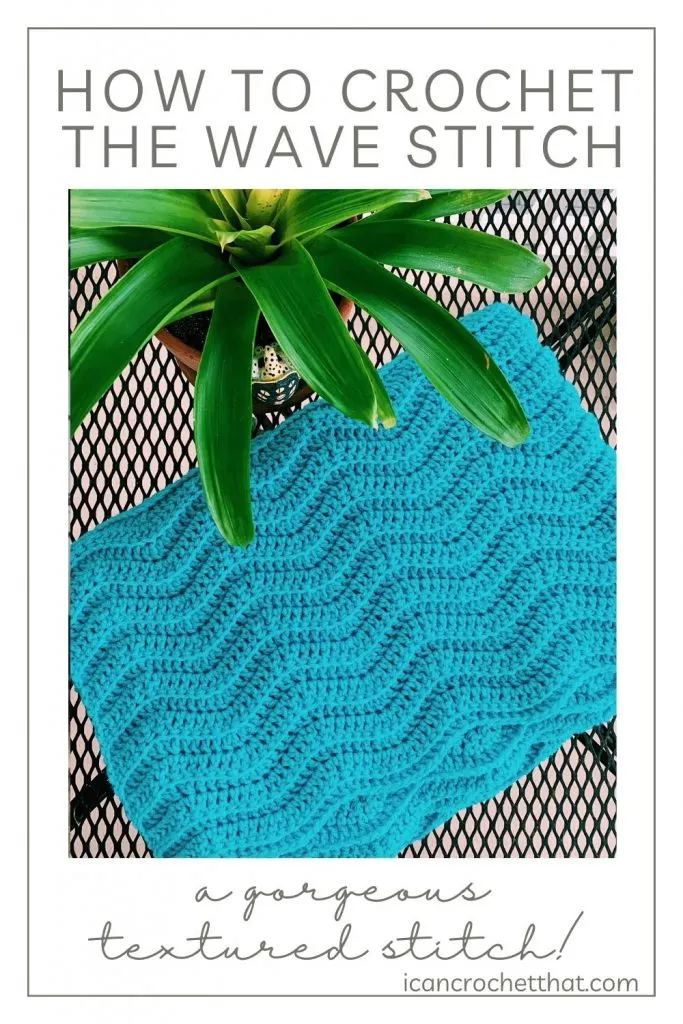 The crochet wave stitch is also known as the ripple stitch and the outcome is a pattern with beautiful texture. This stitch pattern is gorgeous worked up in a solid color or multiple ones.
Crochet Wave Stitch Blanket Pattern
Here's an example of an aqua blanket worked up using the wave stitch.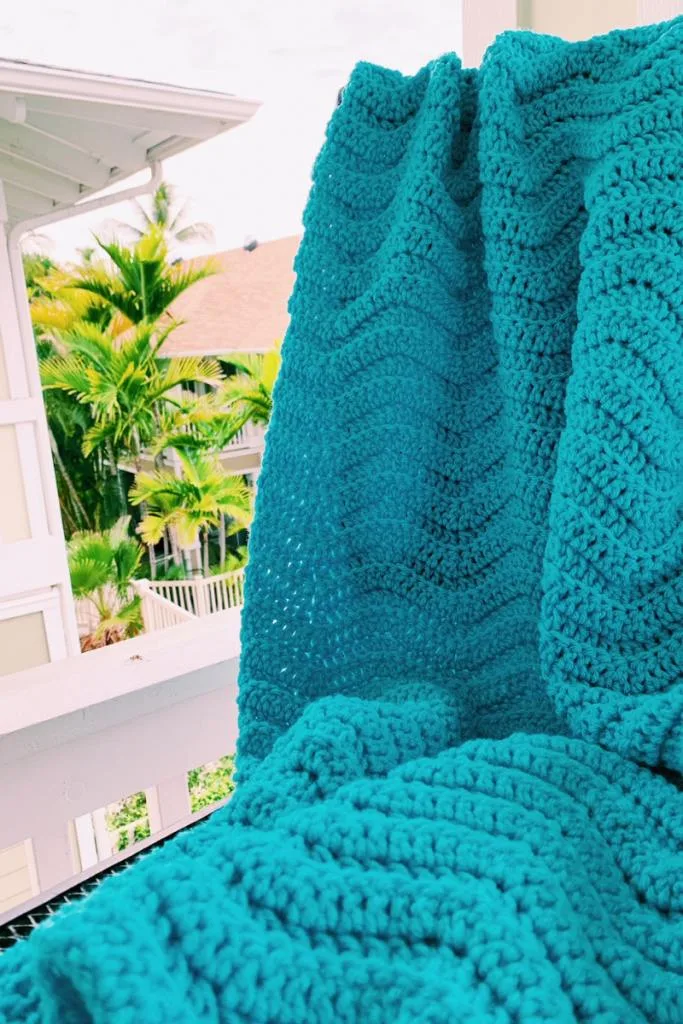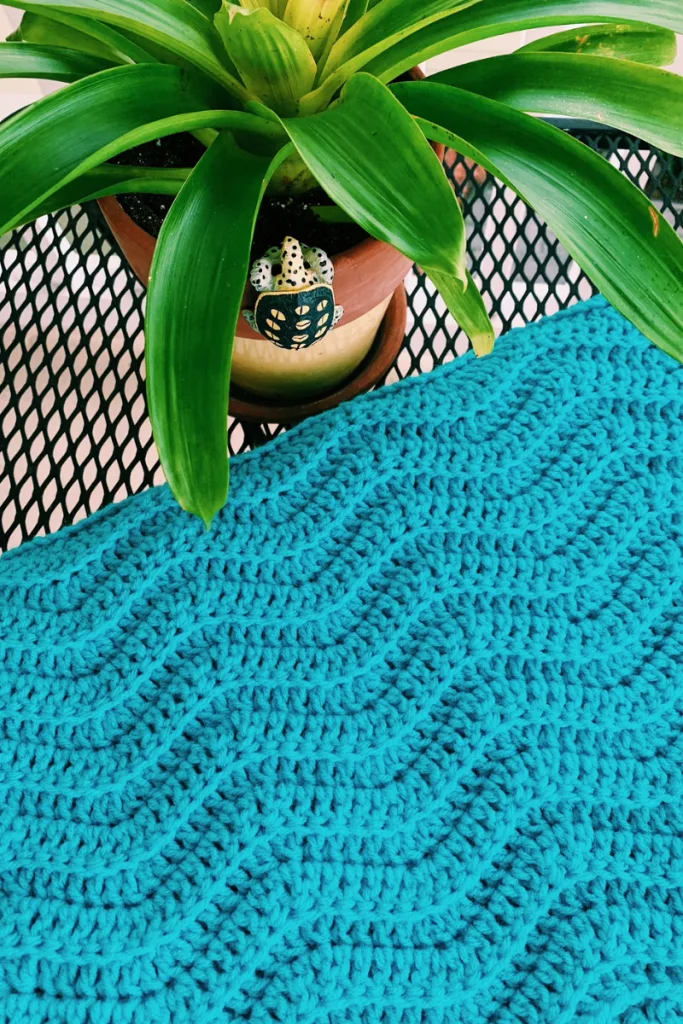 And here's the January 2021 crochet blanket using the same pattern.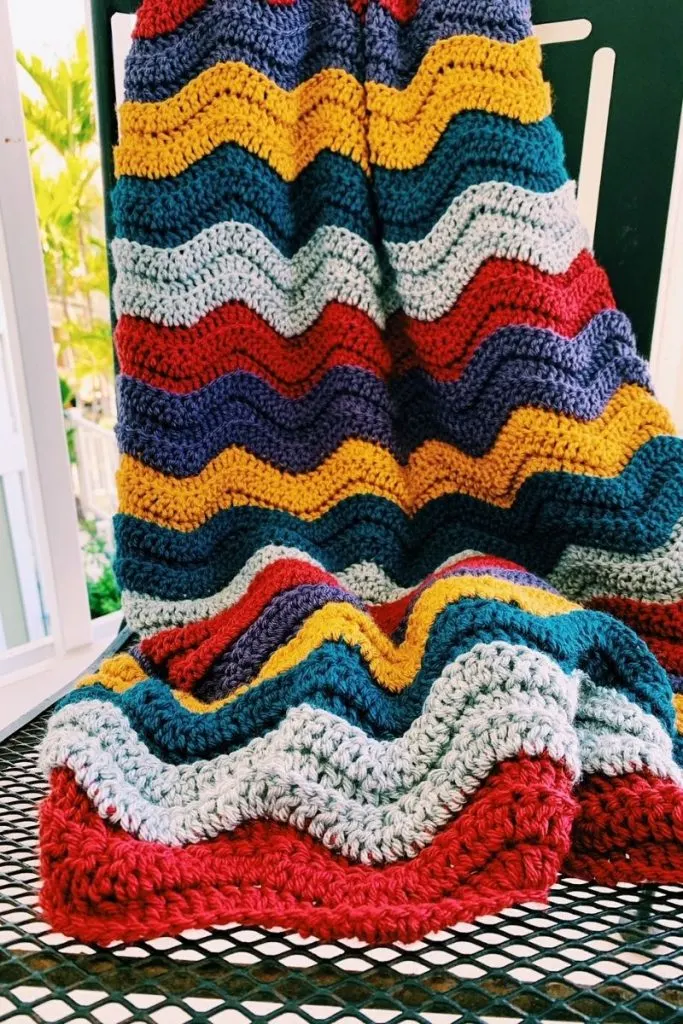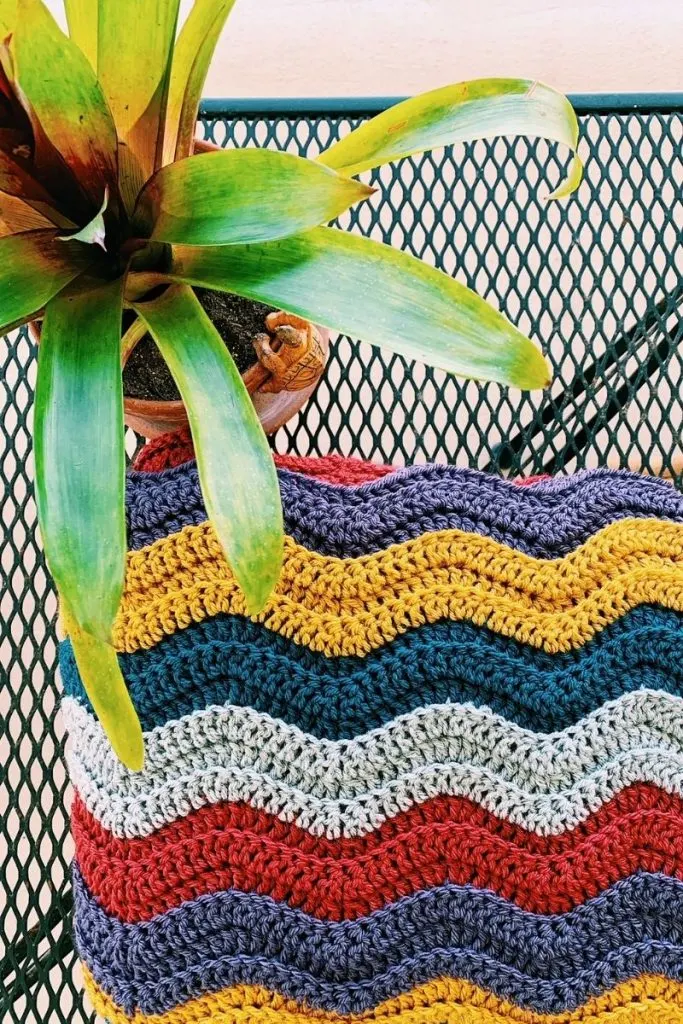 You can grab the free pattern for the January blanket here.
The Wave Stitch Tutorials
The great thing about this stitch is it's a one row repeat. So once you get the hang of that one row, you are good to go.
It's one of my favorite stitch patterns because it works up very quickly and it's a meditative project you can work on while watching tv or listening to audiobooks.
Video Tutorial
Note: For this tutorial (and for the January 2021 crochet blanket) the stitches are inserted into the back loop only or blo. You do not have to do it this way and can stitch into both loops, but I like how it looks stitching in blo. It's just a personal preference.
Stitches you'll need to know for this pattern:
chain
double crochet – dc
double crochet two together – dc2tog
two double crochets in same stitch
back loop only – blo
Here's the video tutorial for those of you who learn best this way.
Picture Tutorials
Here's the step by step picture tutorial for the crochet wave stitch.
Row 1
Chain 30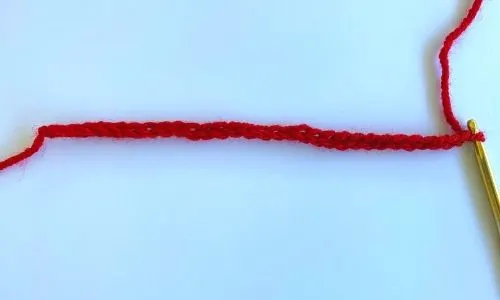 dc in 3rd chain from hook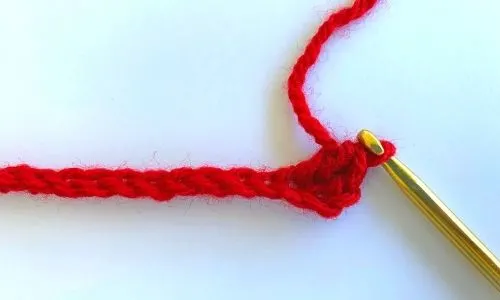 dc in next 4 chains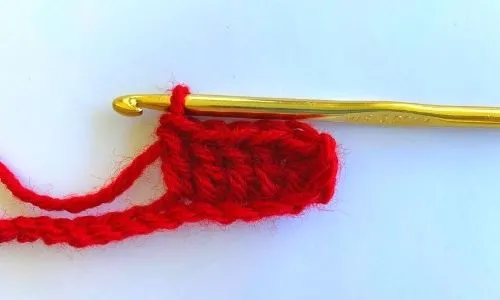 dc2tog; twice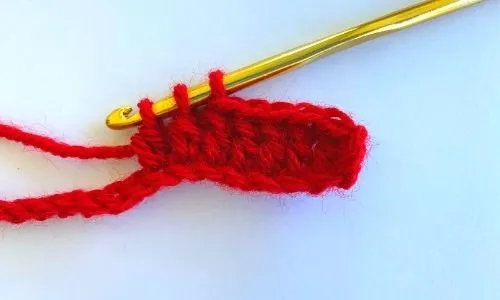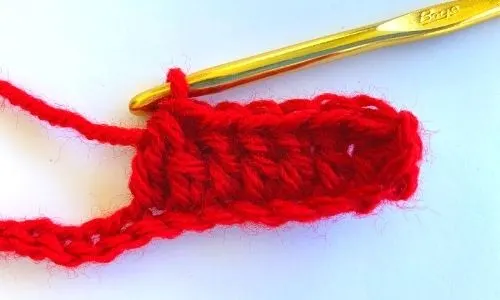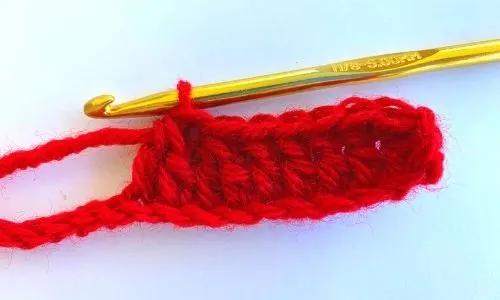 dc in next four chains
2 dc in next chain; twice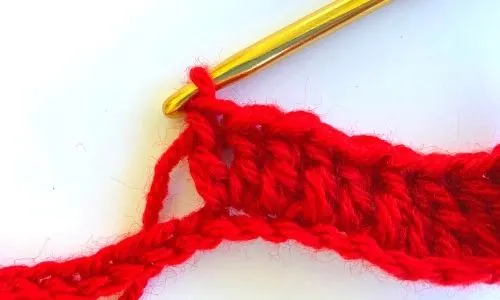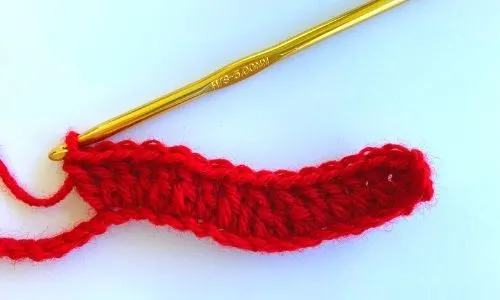 repeat pattern *4 dc, dc2tog; twice, 4 dc, 2 dc in next stitch; twice, 4 dc* until last stitch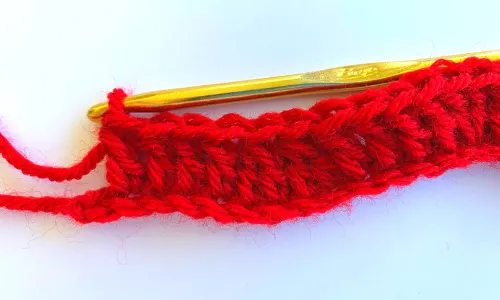 2 dc in last chain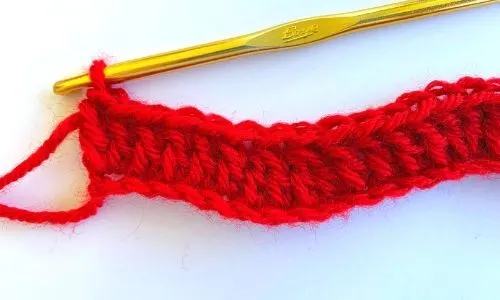 chain 2; turn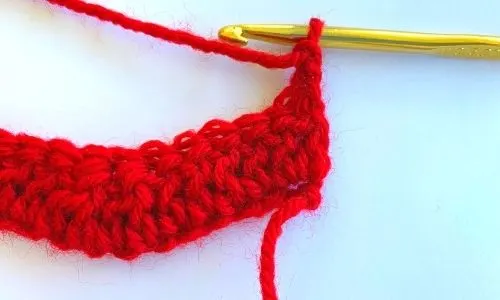 Row 2
dc blo in first stitch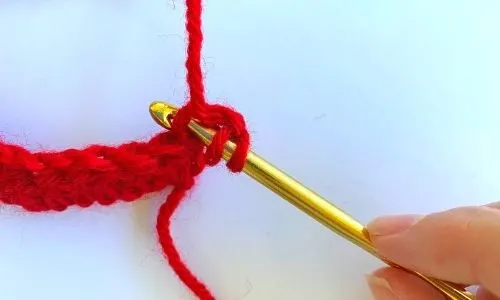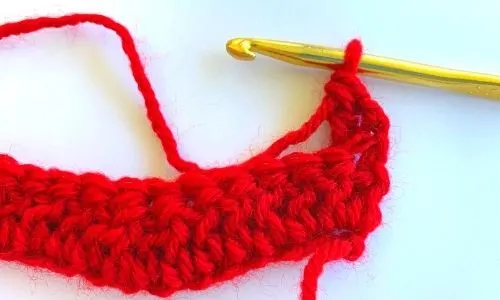 dc blo in next four stitches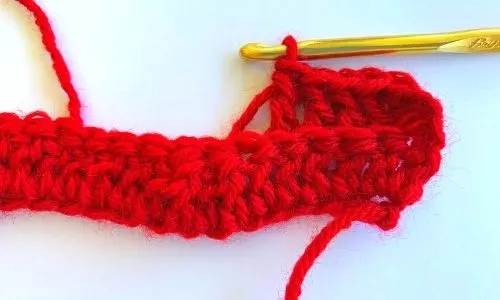 dc2tog blo in next stitch; twice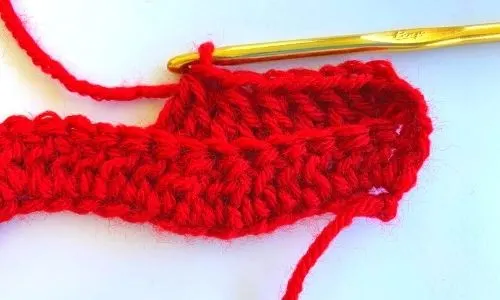 4 dc blo
2 dc blo in next stitch; twice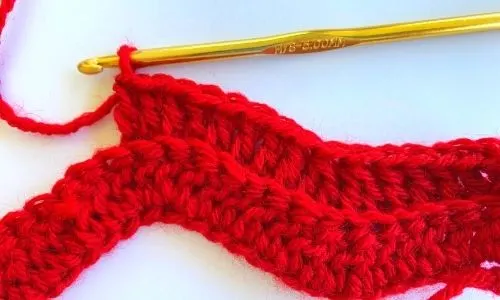 repeat pattern to last stitch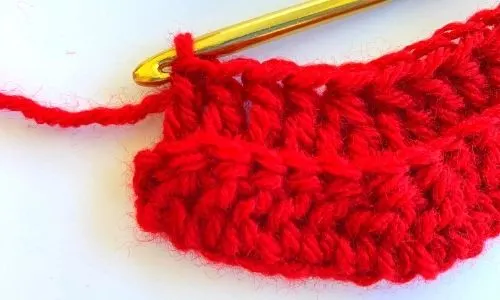 2 dc in last stitch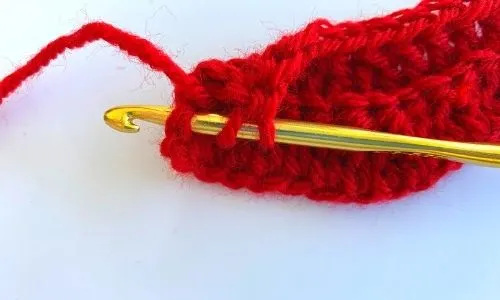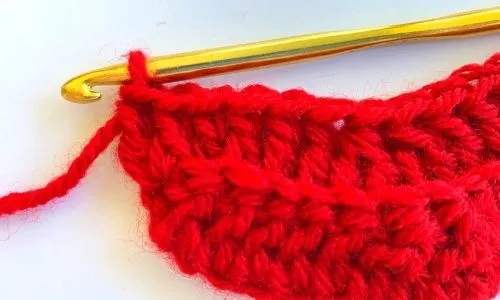 This is what 3 rows of wave stitch looks like.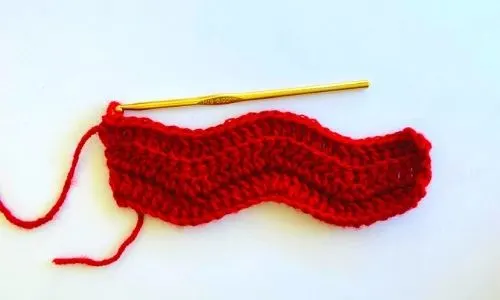 And that's it! Just keep repeating row 2 for the rest of your pattern.
More blanket patterns you might like: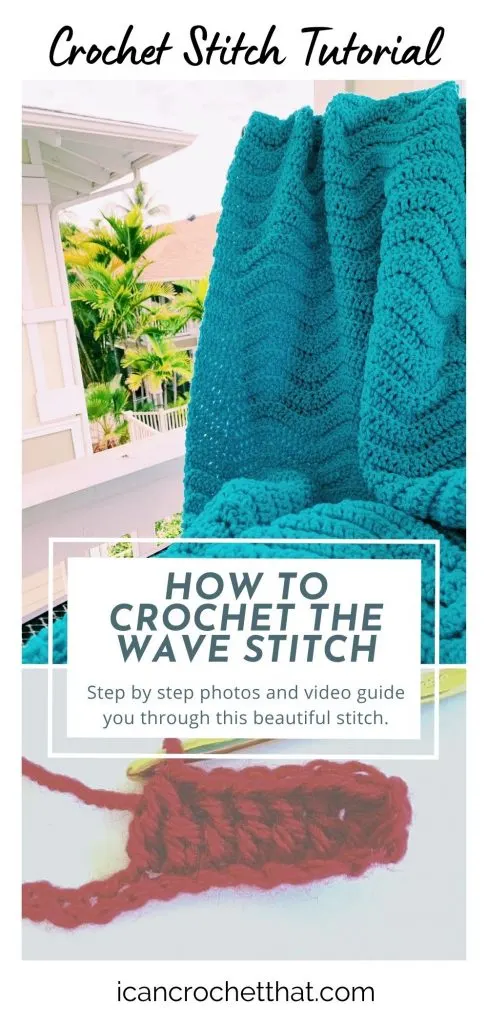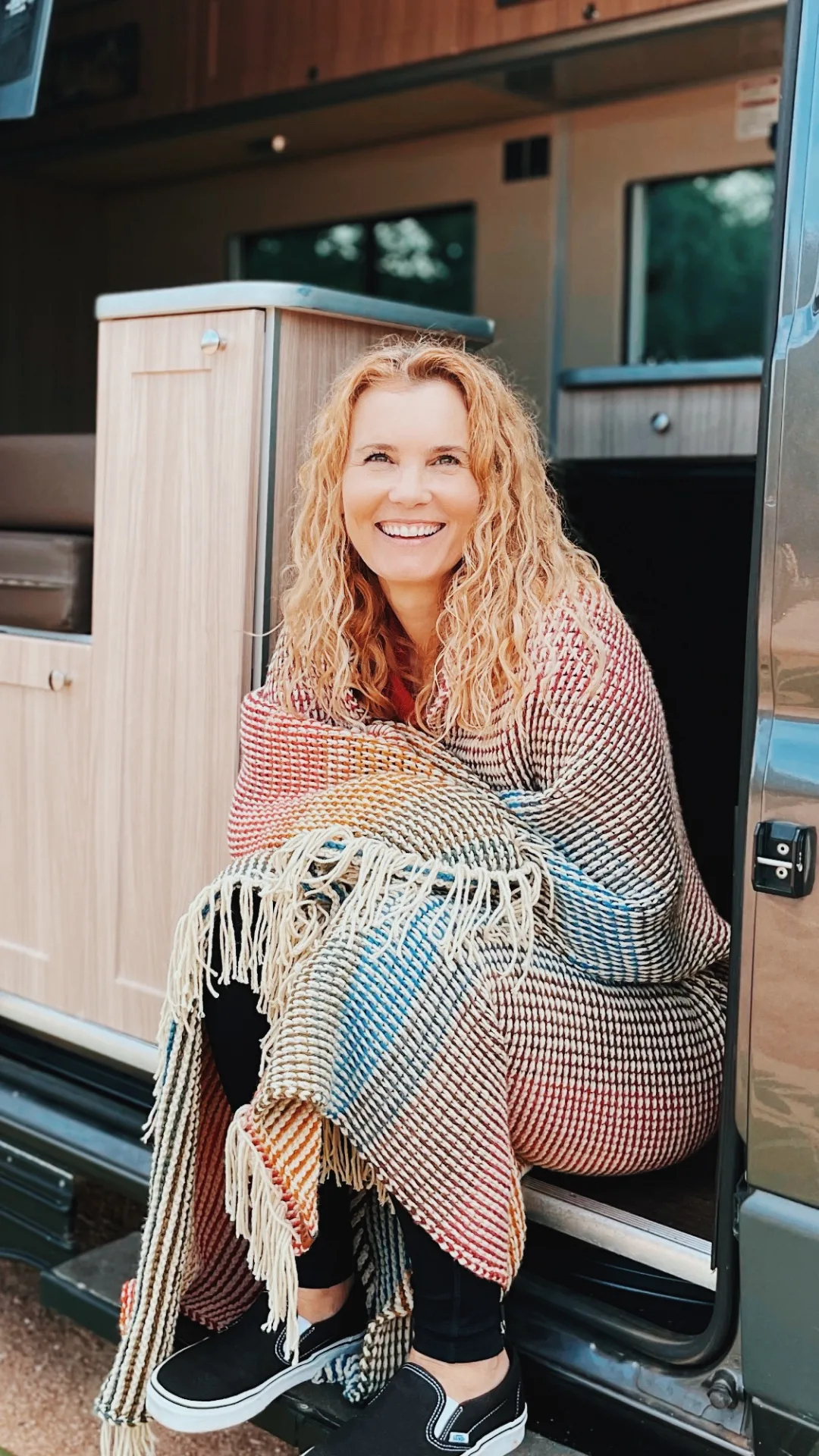 Hi! I'm Julie. I design modern crochet patterns and tutorials to help you learn to crochet. I've been crocheting for over two decades and with the gentle nudging of my husband, decided to turn this passion into a career. Although we travel a lot in our campervan, you'll never find me without a bag of yarn and projects.