Last Updated on August 27, 2021
I'm back with another Tunisian crochet pattern! This gorgeous crochet throw uses the Tunisian chevron stitch. When combined with self-stripping yarn and some pom poms, it creates one amazing home decor item.
You can purchase a printable of this pattern on the I Can Crochet That Shop here.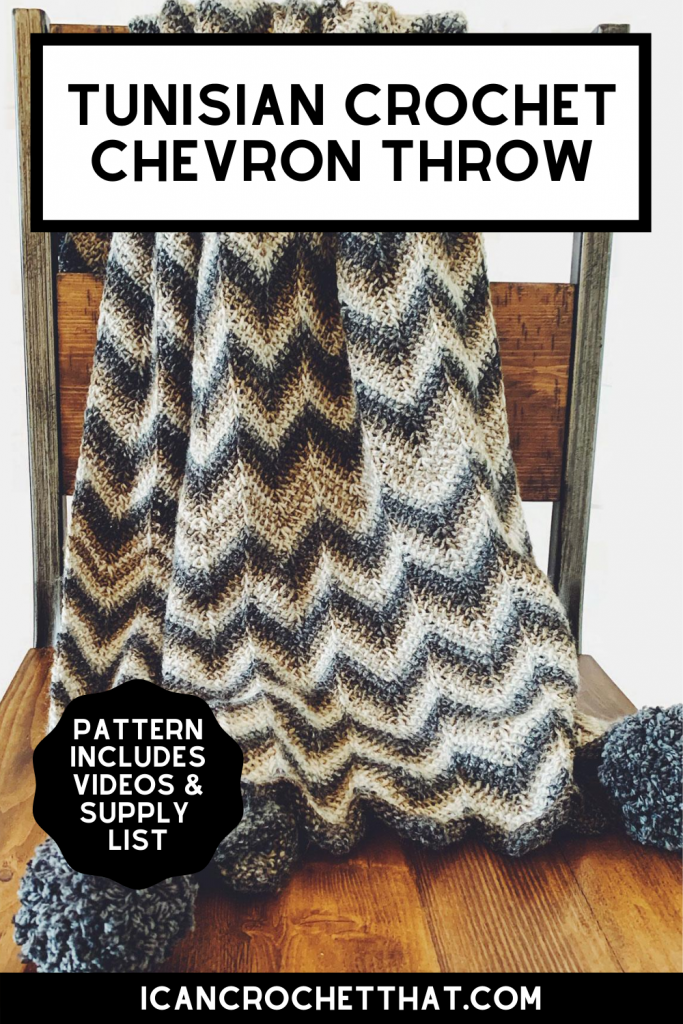 Crochet Chevron Throw Pattern
Can you tell I've become a little obsessed with Tunisian crochet? When I first tried it, I remember throwing my project down and saying 'I give up'.
It looked terrible. My hand was cramping and it just wasn't clicking for me.
After a couple of weeks passed, I came back to it refreshed and absolutely determined. I'm not sure what it was exactly, but somehow it all started making sense and I've never looked back.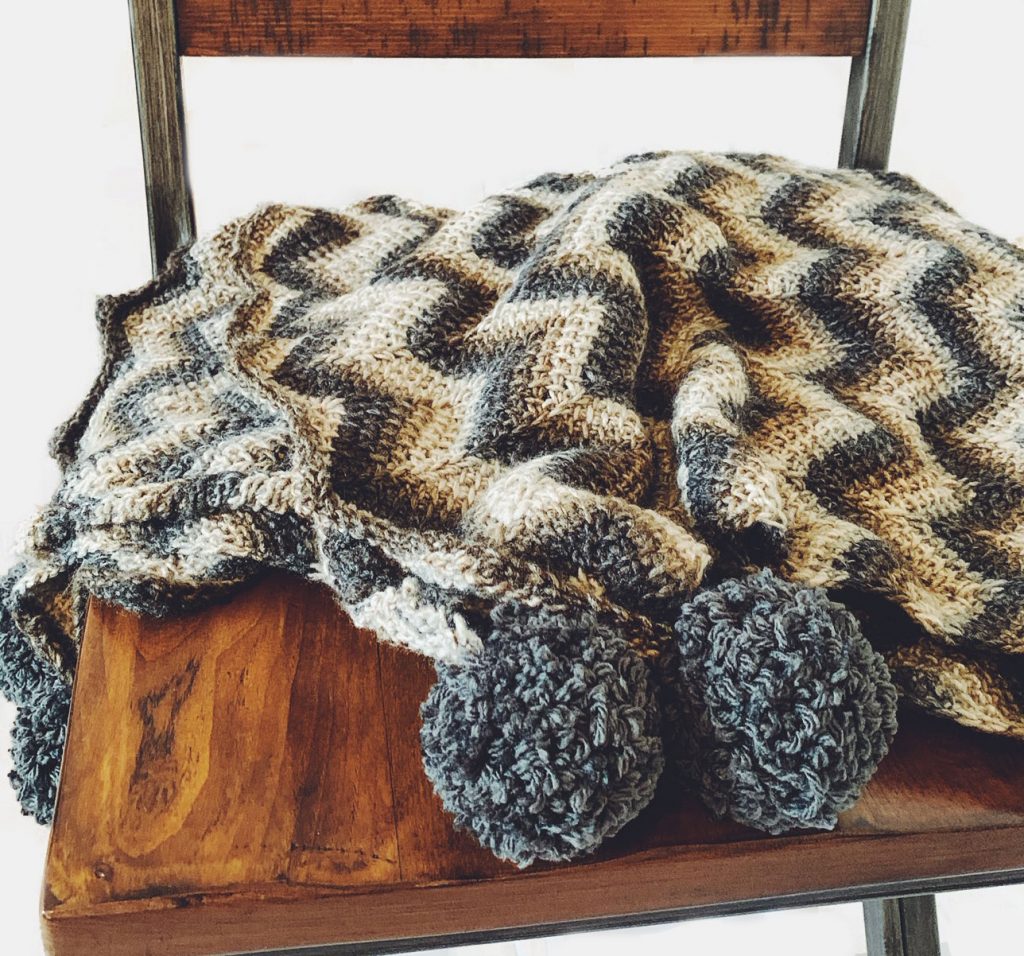 Not only have I become a huge fan of Tunisian crochet, but also of self-striping yarn.
I know makers tend to either love it or hate it, but I've found that when you combine just the right stitches with colors that speak to you, it creates one beautiful end result.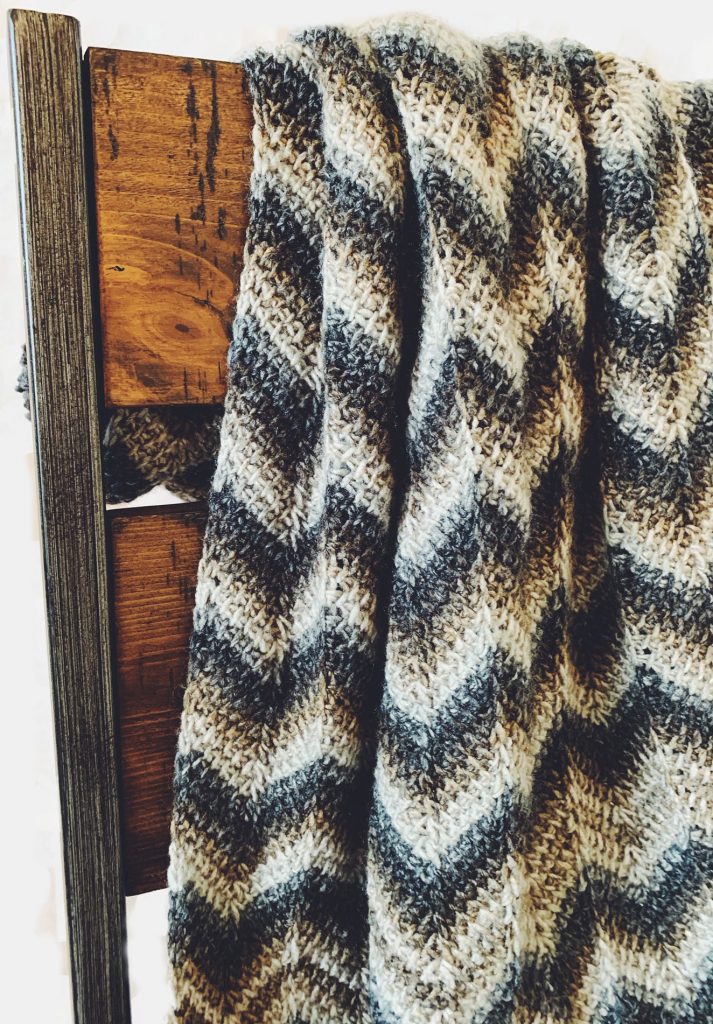 Here are a few of my other self-striping yarn projects:
To see which type of yarn I ended up using for this pattern, you can purchase the pattern here. And don't forget, all patterns are Buy 2, get 1 free with the code FREEFORME.
The pattern for this chevron throw includes links to supplies you need and two video tutorials for making the throw and the pom poms.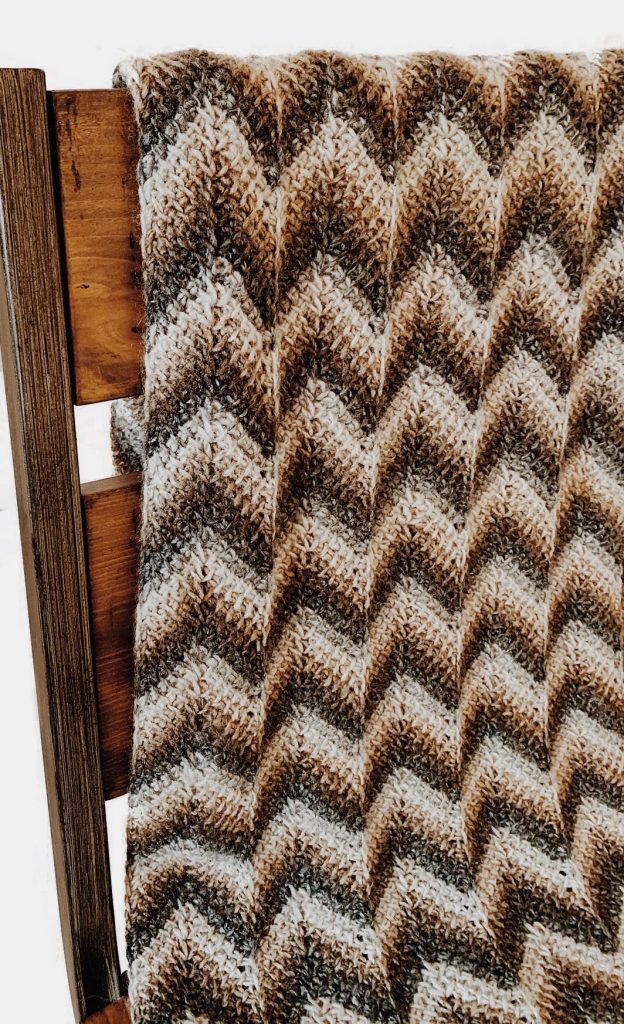 This throw would make a great gift for the upcoming holiday season. Once you get the hang of the Tunisian chevron stitch pattern, it works up quickly. And since it's just a one-row repeat, you can easily sit and watch your favorite shows while stitching away.
Grab your pattern here and be sure to let me know if you have any questions!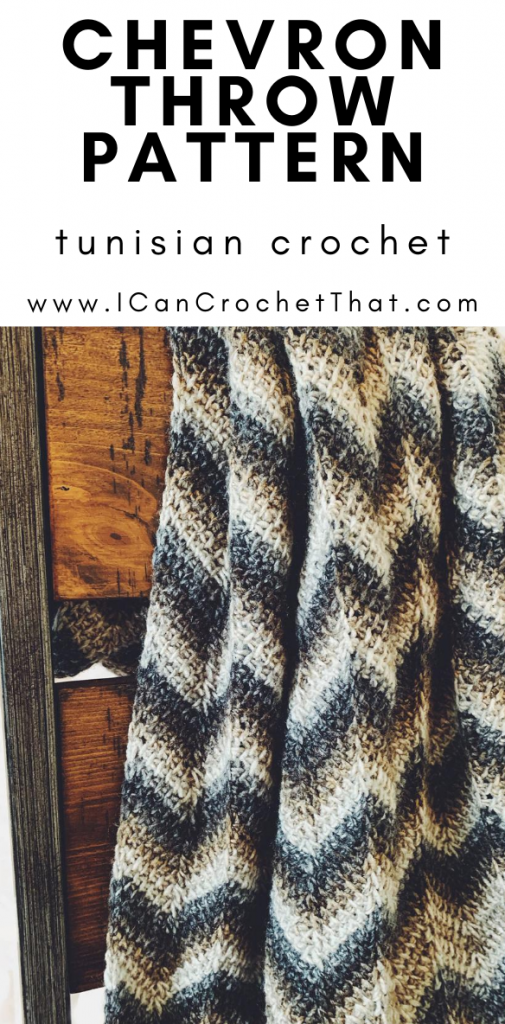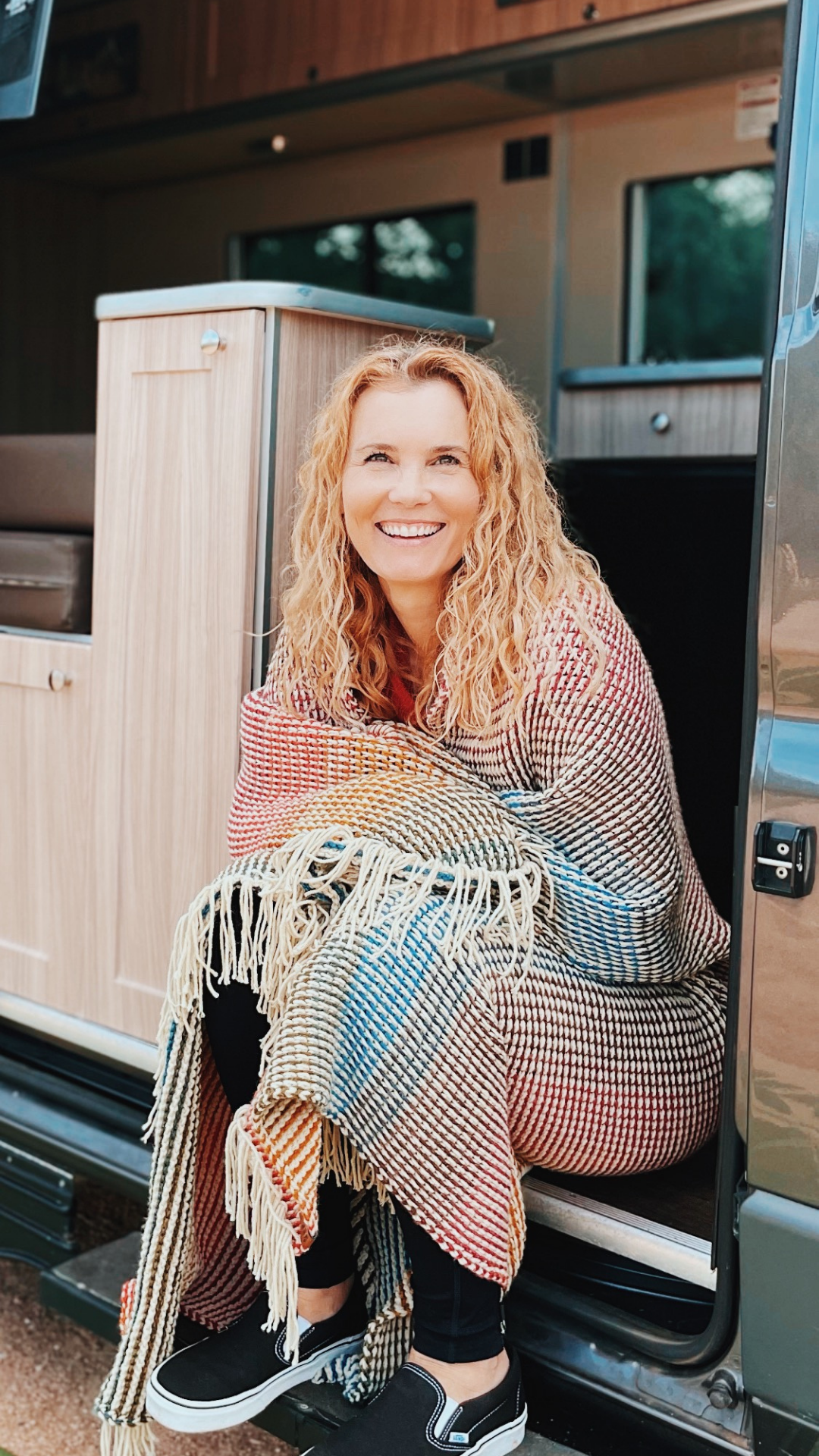 Hi! I'm Julie. I design modern crochet patterns and tutorials to help you learn to crochet. I've been crocheting for over two decades and with the gentle nudging of my husband, decided to turn this passion into a career. Although we travel a lot in our campervan, you'll never find me without a bag of yarn and projects.