If you're on the hunt for some adorable and absolutely gorgeous free crochet baby blanket patterns to make, look no further. We've rounded up 15 of them you'll love!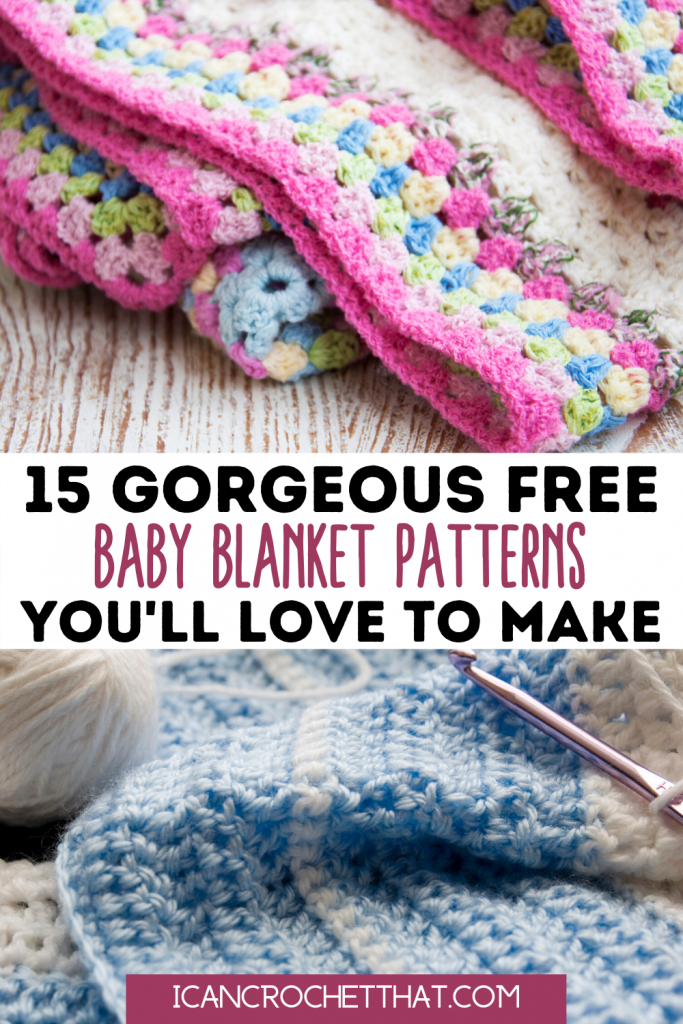 Back when all of my friends were having babies, which was, ahem, quite awhile ago, I was cranking out crochet baby blankets like crazy.
My favorite one to make and the one a lot of my friends have are this ABC bobble blanket. It is so much fun to make and was one of those patterns I never tired of.
Fast forward a few years and it's been a while since I've made a baby blanket. In fact, my kids' friends are now getting married and having babies, and let me tell you, that's weird!
Crochet baby blanket patterns have come a long way since I was making them. The designs are creative, detailed and down right amazing. But don't worry, I've rounded up a mix of patterns for both beginners and experienced crocheters.
15 Crochet Baby Blanket Patterns (Free)
Which baby blanket will you make first?
To save this post to refer back to later, just pin one of the images below.