Are you looking for a new stitch to try? We know you'll find one you love from these 15 fun crochet stitches to experiment with!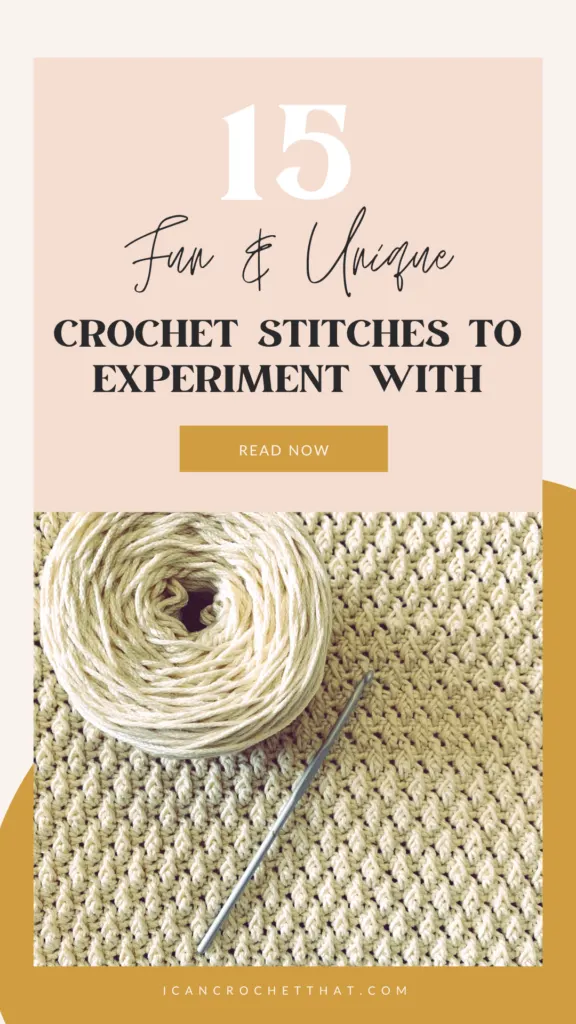 We are full into September and I would be lying if I said I didn't decorate for fall at midnight on September 1st.
I've been looking into new stitches to use for my fall projects and came across a whole slew of fun stitches to try.
While single and double crochets are great, it's good to try a new stitch to add to your arsenal of crochet stitches.
As far as the difficulty level, a lot of these look complicated but are actually comprised of simple stitches.
So without further ado, here are fifteen unique and fun stitches to try out this fall.
15 Unique & Fun Crochet Stitches to Practice
1. Harlequin Stitch
This gorgeous stitch is in the same vein as the Wheel stitch and the Catherine's Wheel stitch.
It's commonly seen in vintage blankets as it's a bit of an older stitch. It's got a diamond shape with a little bit of a lacy, floral detail.
You can find detailed instructions and a free pattern here.
2. Primrose Stitch
This is one of those stitches that looks complicated, but it's deceptively easy.
It's a two-row repeat that features the single crochet, the double crochet, and the half double crochet, making it easy to master.
A beginner can very easily make a project with this stitch.
You can find detailed instructions here.
3. Waffle Stitch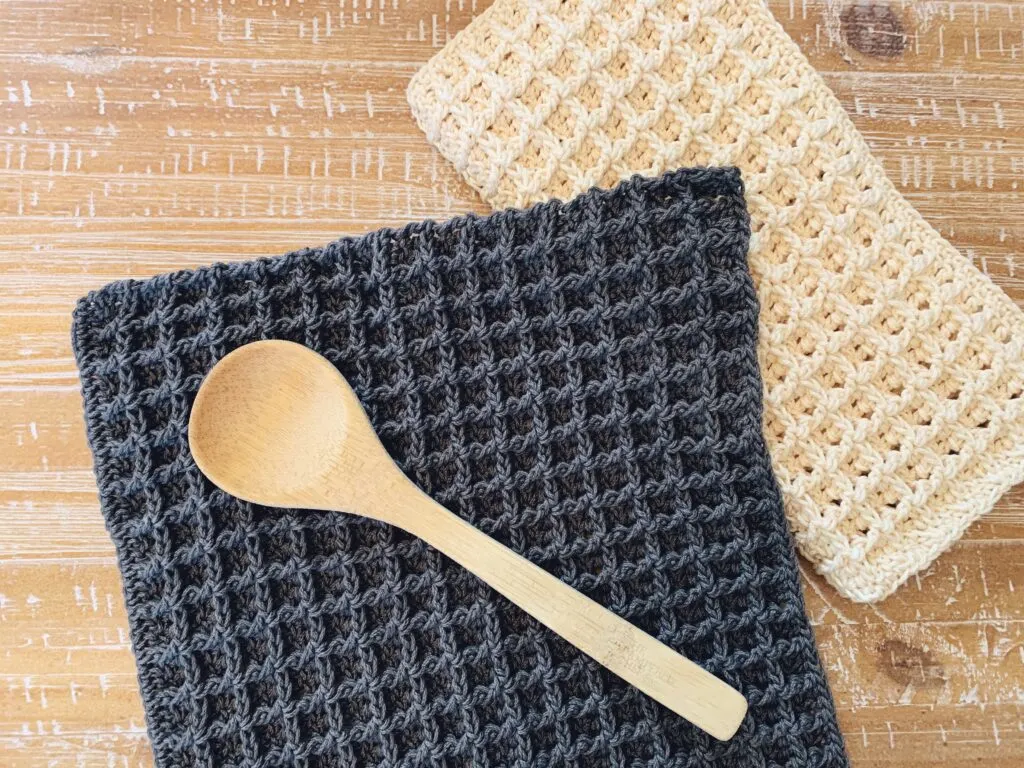 This is a classic stitch that adds some great texture to any project, and in my opinion, it's a fun stitch to do.
It pops out and looks neat on everything from blankets to tops.
Detailed instructions can be found here.
You can also check out a few of our waffle stitch patterns below:
4. The Harvest Stitch
This neat-looking stitch is a combination of the puff stitch, single crochet, and double crochet.
The puff stitches are in a bit of a V shape and each row of Vs has a few rows of double crochets between them.
It creates a gorgeous look that gives off a farmhouse feel.
The stitch tutorial is available here.
5. Icicle Stitch
The icicle stitch gets its name from its narrow, pointed shape.
Together, icicle stitches create a unique wave effect and look especially gorgeous in different, complementary colors.
The tutorial is available here.
6. Tiled Rows Stitch
This unique stitch is nice and airy, making it perfect for spring or summer garments, like a light cardigan.
It switches between double crochets and a diamond-shaped pattern.
You can find the stitch tutorial here.
7. Alpine Stitch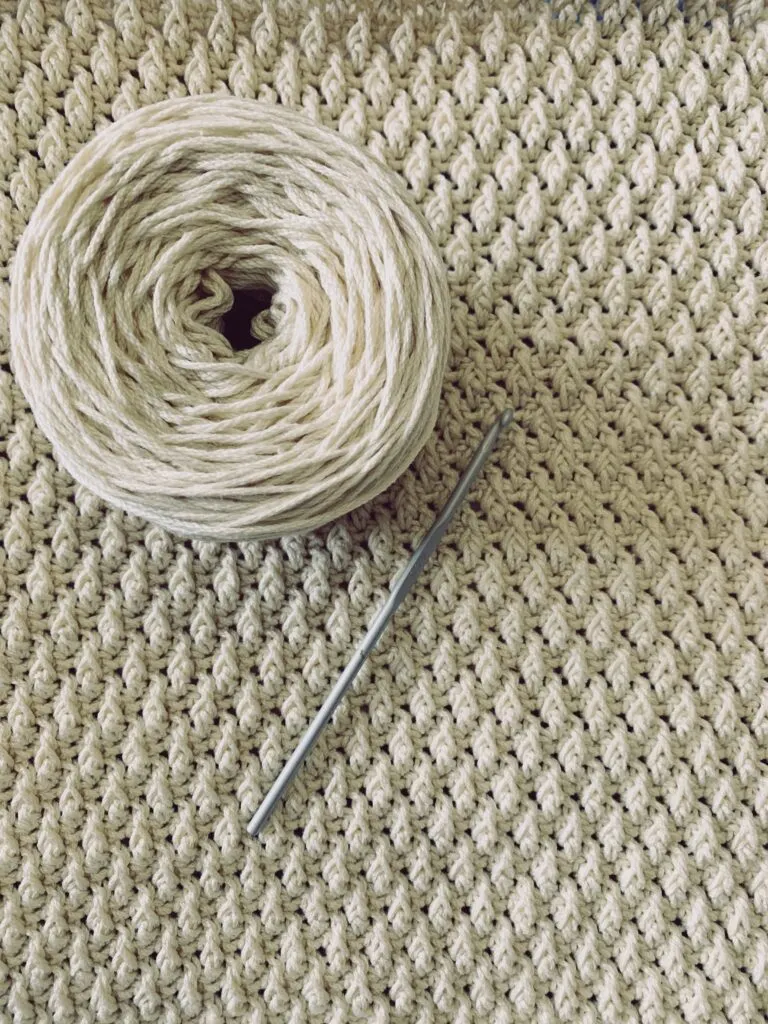 This is a personal favorite stitch of mine. It looks a bit like a cable knit pattern but is much easier to create.
For this stitch, you use a front post double crochet and single crochets to create a beautiful weave pattern.
The tutorial is available here.
8. Suzette Stitch
The Suzette stitch is yet another stitch that looks much more complicated than it is.
It's got a bit of a zig-zag shape when you see all the stitches together and ends up looking sophisticated and neat.
You can find the Suzette stitch tutorial here.
9. The Rose Petal Stitch
I'm a sucker for floral stitches; I think they make everything look elegant.
This rose petal stitch is no exception. It mimics the slightly elongated, oval shape characteristic of rose petals.
It creates a light and airy feel, so this stitch would be good for a wrap or light cardigan.
The tutorial stitch is available here.
10. Tulip Stitch
In the same vein as the rose petal sitch is the tulip stitch.
It has a similar look and feel to the shell stitch, but the tops are a bit sharper, giving them a zig-zag effect rather than a rounded top.
It's perfect for blankets and scarves.
The stitch tutorial is available here.
11. Block Stitch
The block stitch has a striking appearance. You can play with all kinds of color combinations to create a gorgeous effect on your projects.
The stitch tutorial is available here.
12. Textured Wave Stitch
For my intermediate and advanced crocheters out there, this wave stitch is a great one to experiment with.
One thing to keep in mind: the stitch is best for projects that aren't reversible/only have one side showing.
It's a super fun, groovy stitch that adds some texture to a blanket or sweater.
The stitch tutorial is available here.
13. Blueberry Stitch
This adorable sich gets its name from the little puff stitches that mimic the blueberry shape.
It alternates between puff stitches and double crochet to create a beautiful effect, especially with a pretty blue yarn as we see here.
14. Cable Stitch
I will wear anything and everything cable knit.
It's my favorite pattern and I was so excited when I came across this crochet stitch.
It very easily mimics the cable knit effect and it's perfect to use for your cozy fall projects.
The stitch tutorial is available here.
15. Basket Weave Stitch
Love the picnic basket, woven pattern? This stitch is for you.
It combines front and back post double crochets to create a tight weave effect, reminiscent of a picnic basket.
This would look lovely as a big cozy throw.
You can find the stitch tutorial here.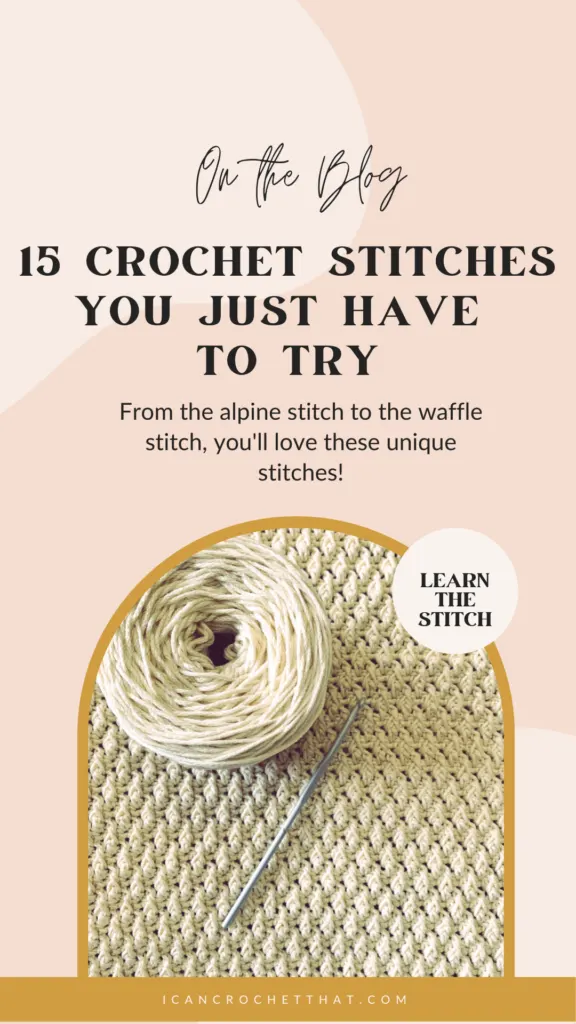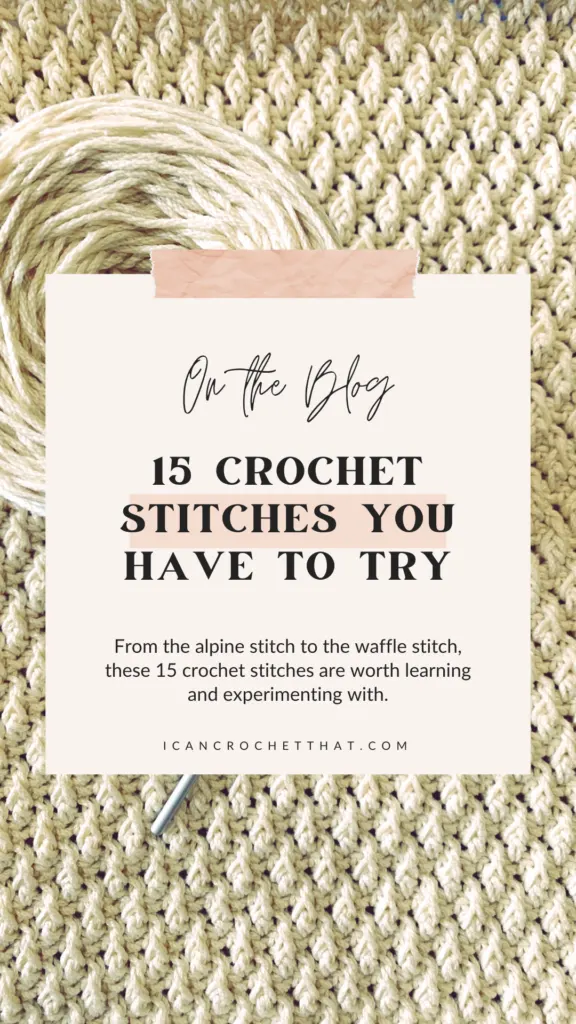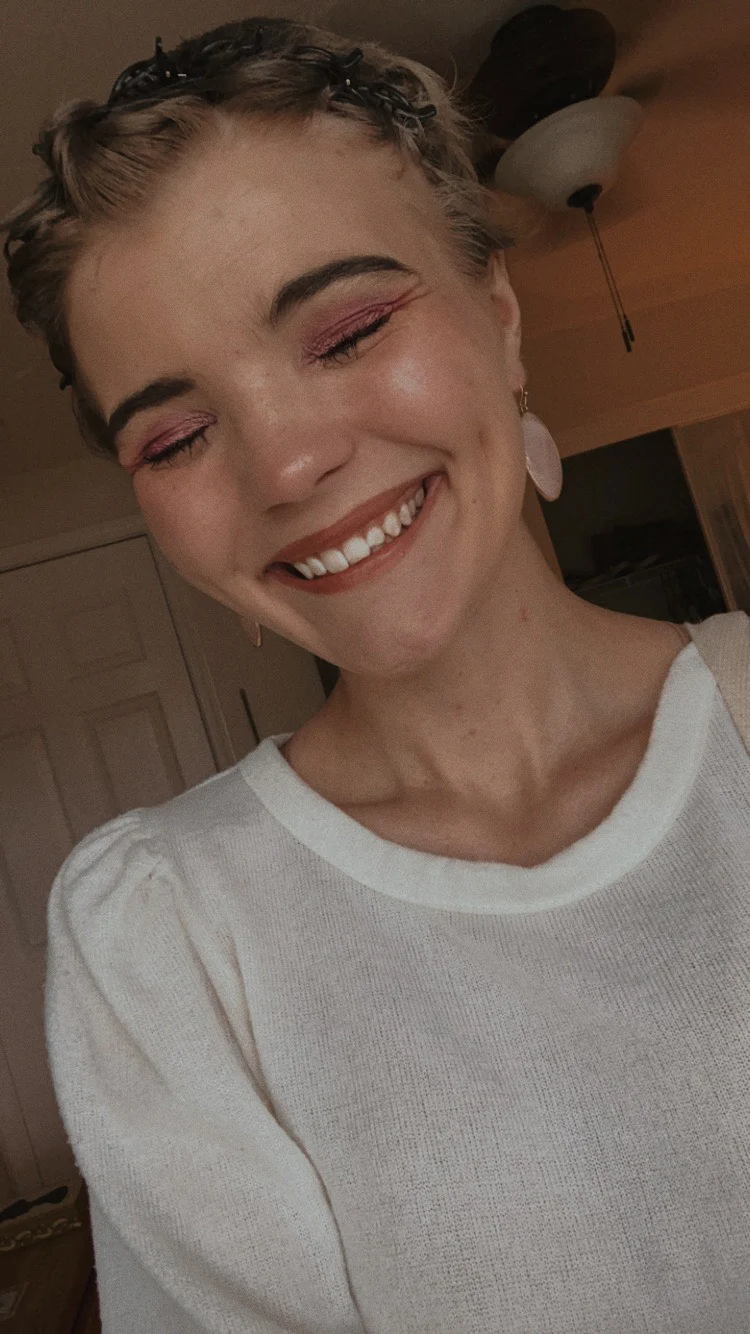 Hannah is the eldest of the Bonner family's three kiddos. She graduated from the University of North Texas with her Bachelors in Elementary Education. She enjoys reading, yoga, movies & TV, and (obviously) crocheting. She is excited about furthering her writing career & spending her days surrounded by yarn. All the yarn.