This crochet waffle stitch infinity scarf is so soft and has the perfect bulk to it for those cold winter days. It's fun to make, fun to wear and the neutral color goes with just about everything.
You can purchase a printable of this pattern on the I Can Crochet That Shop here.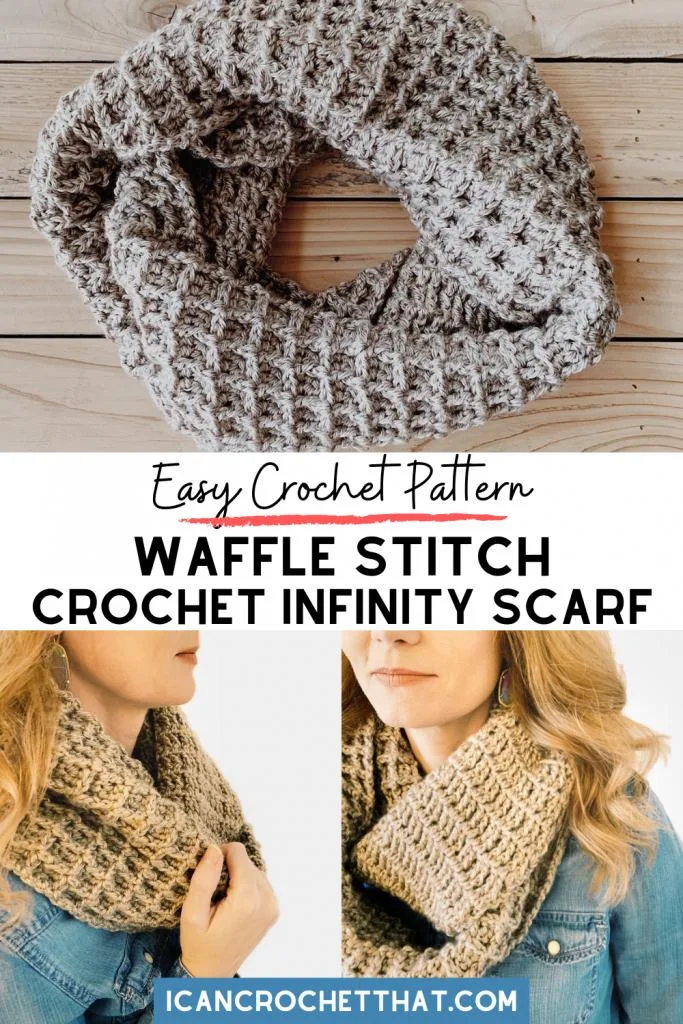 Waffle Stitch Crochet Infinity Scarf
The waffle stitch has to be one of the most enjoyable and satisfying crochet stitches invented.
If you know how to do a double crochet and a Front post double crochet, then you're good to go. Once you learn this stitch, you can make blankets, dishtowels, pillows and scarves.
Although I enjoyed making the waffle stitch dishcloths and the fringed waffle stitch blanket out of the cotton blend yarn, it really didn't compare to how fun this stitch was to whip up with the acrylic blend yarn.
It was oh so soft and just the right amount of thickness for a scarf that'll keep you warm all winter long.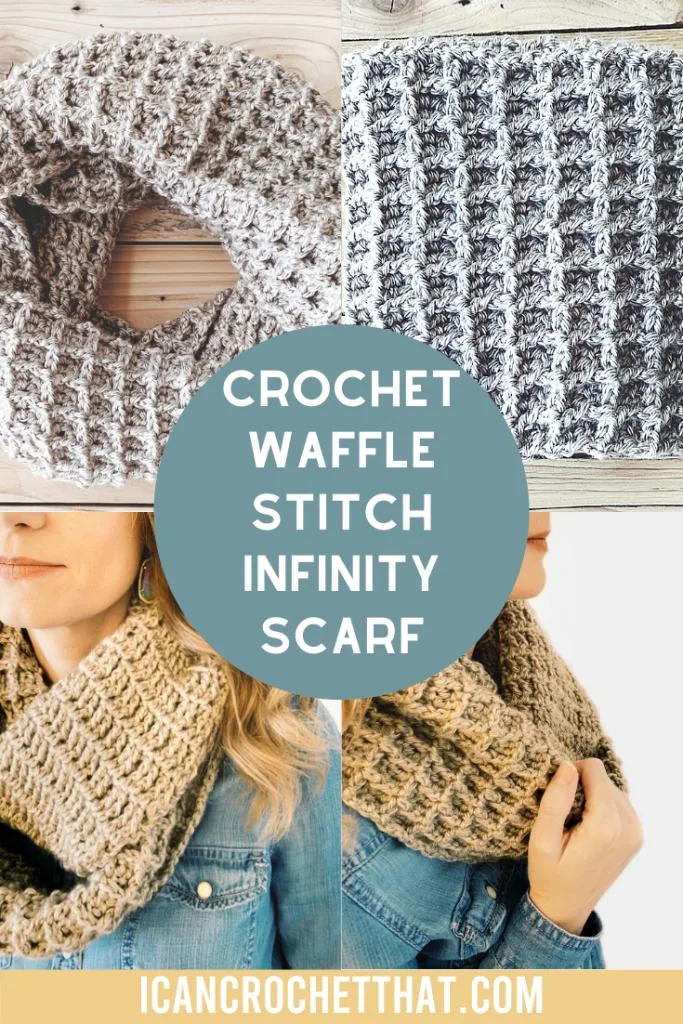 Supplies Needed
Here's what you'll need in order to make the waffle stitch crochet infinity scarf:
Crochet Waffle Stitch How-To
I've written up a guide and filmed a video for how to do the waffle stitch. You can get all of the instructions here.
More Waffle Stitch Patterns
Here's what else you can make using the waffle stitch. These are both free patterns on the I Can Crochet That blog:
I Can Crochet That Scarves
Do you love making crochet scarves as much as I do? Here's a round up of the scarf patterns available on ICCT:
Waffle Stitch Scarf Pattern
Grab a copy of the waffle stitch scarf pattern on the I Can Crochet That shop here. And don't forget, all patterns are Buy 2, get 1 free with the code FREEFORME.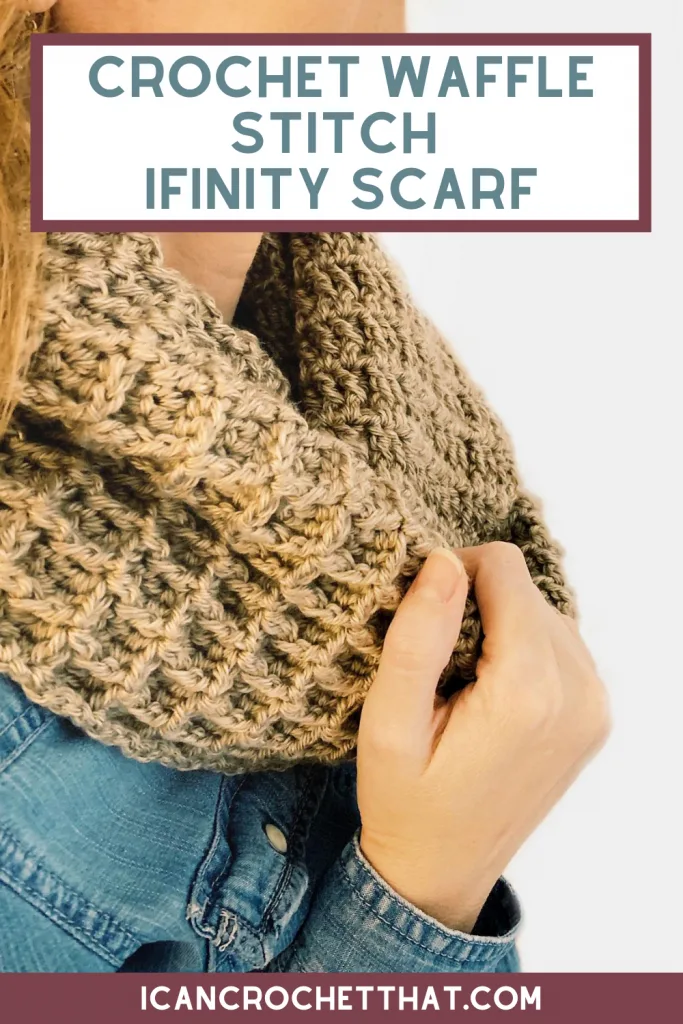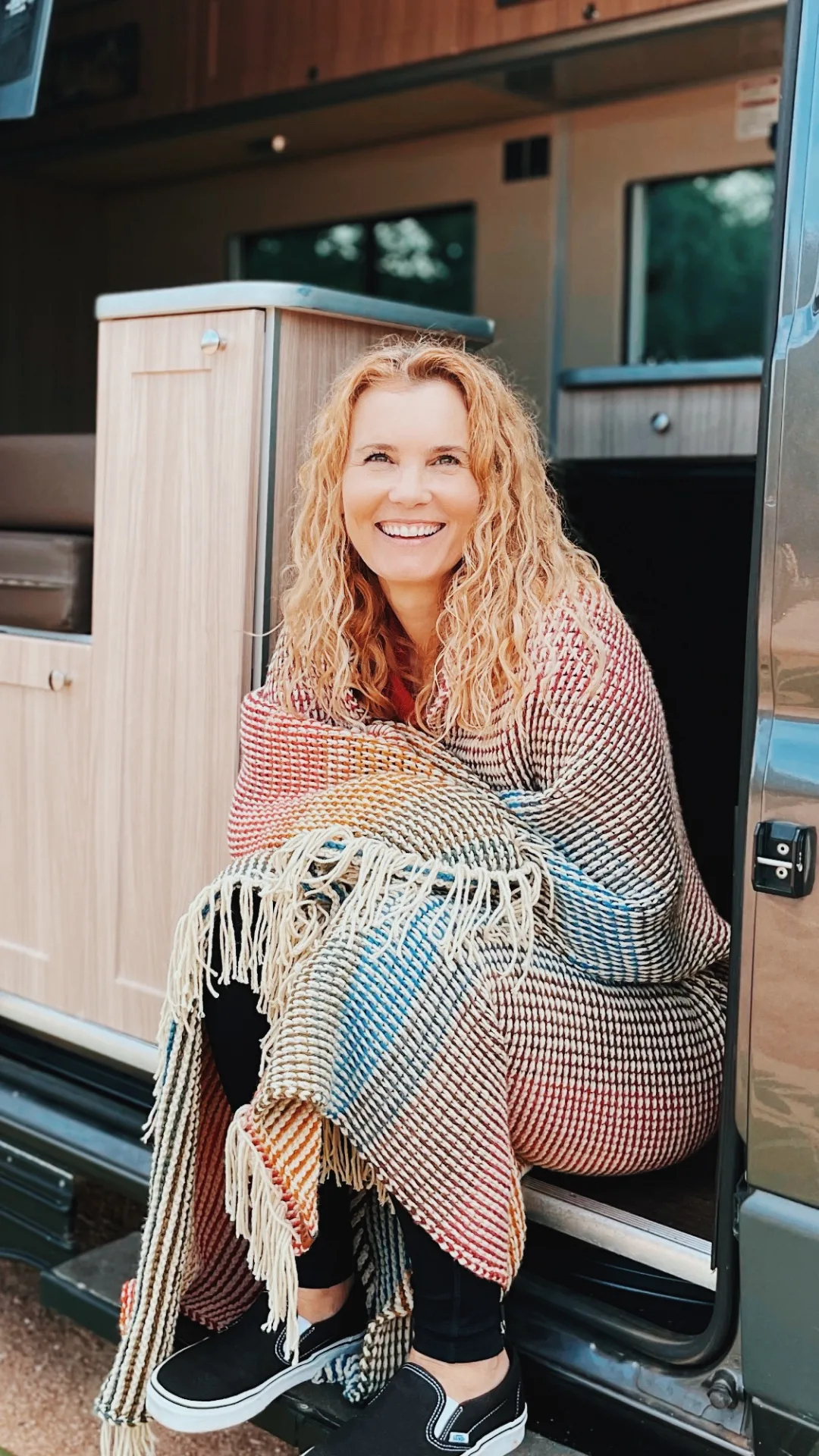 Hi! I'm Julie. I design modern crochet patterns and tutorials to help you learn to crochet. I've been crocheting for over two decades and with the gentle nudging of my husband, decided to turn this passion into a career. Although we travel a lot in our campervan, you'll never find me without a bag of yarn and projects.