This waffle stitch crochet tutorial will have you whipping up projects like waffle stitch blankets, dishcloths and so much more. This is a fantastic crochet stitch to learn!
What Can You Make With the Waffle Stitch?
The waffle stitch is definitely a good technique to add to your crochet repertoire because of the endless amounts of beautiful projects you can make.
Here are just a couple of examples on I Can Crochet That.
Waffle Stitch Crochet Blanket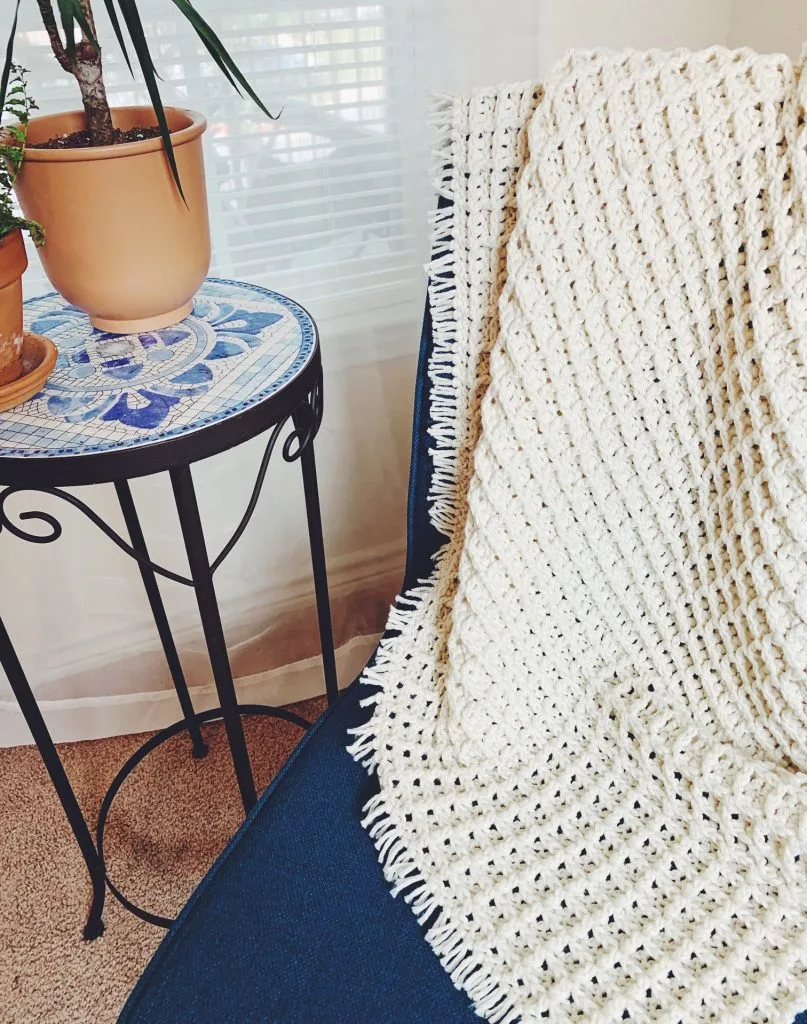 You can make a fringed throw like the one pictured above. Grab the pattern free crochet pattern here.
This blanket works up quickly and the end result is something you'll be really proud of. You can easily change the throw size by adapting your starting chain, which is a multiple of 3 + 2.
The waffle stitch also makes gorgeous baby blankets, as well as large blankets to display on the end of your bed.
The Waffle Stitch Fringed Crochet Blanket was designed with dorm rooms in mind. It's the perfect size for a college kiddo to keep on the end of their bed.
Here's another waffle stitch blanket pattern that's perfect for the holidays. The evergreen color is beautiful! I've also made this in red for a customer and she loves it.
The waffle pattern creates a squishy like blanket perfect for cuddling up under during the winter.
Crochet Waffle Stitch Dishcloths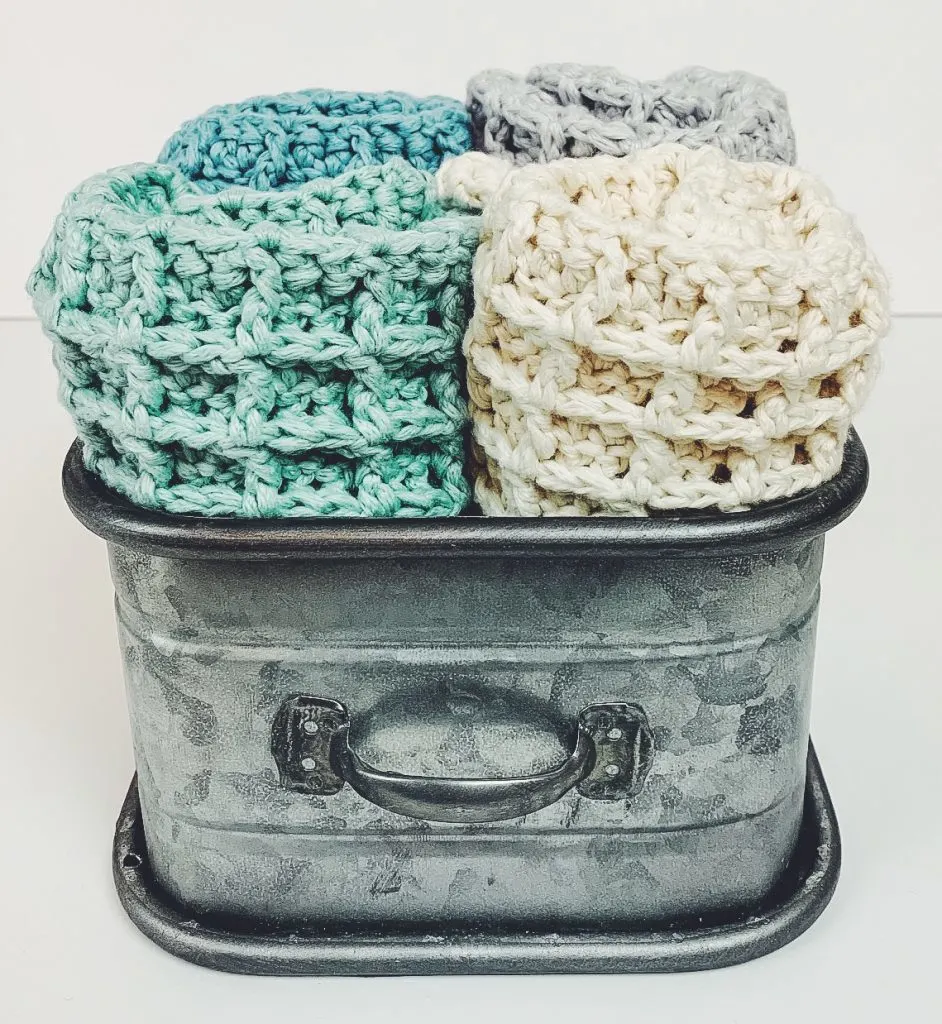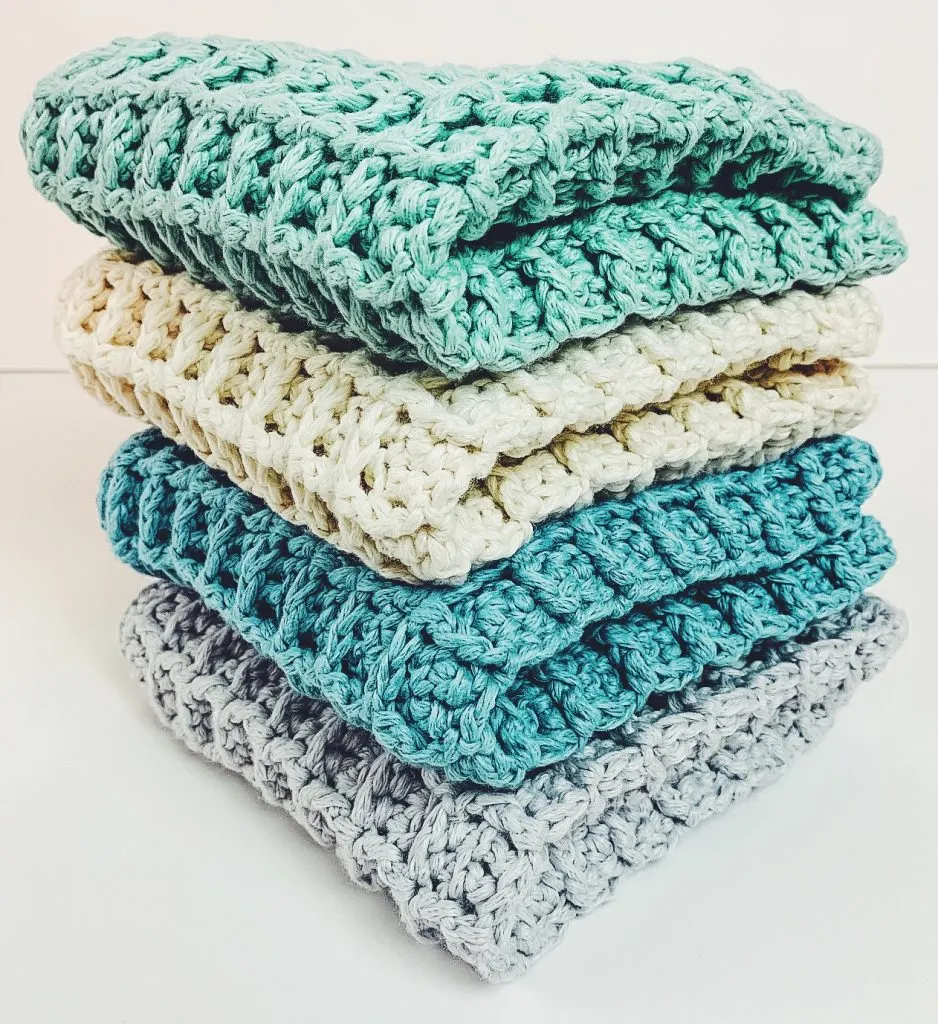 How great are these crochet dishcloths? Not only do they look amazing on display because of the beautiful texture, but they work well in both the kitchen and bathroom.
I did a test with these dishcloths, using them in the kitchen and then running them through the wash. They stood up well to use and to the wash and dry cycles.
You can also make these into wash cloths if you prefer a smaller size.
You can grab the dish cloth pattern here.
All of these patterns have amazing textures from the waffle stitch. It's definitely become a favorite of mine! Once you get the hang of this stitch, you'll realize what an easy pattern it is and will crank out projects like crazy.
Waffle Stitch Infinity Scarf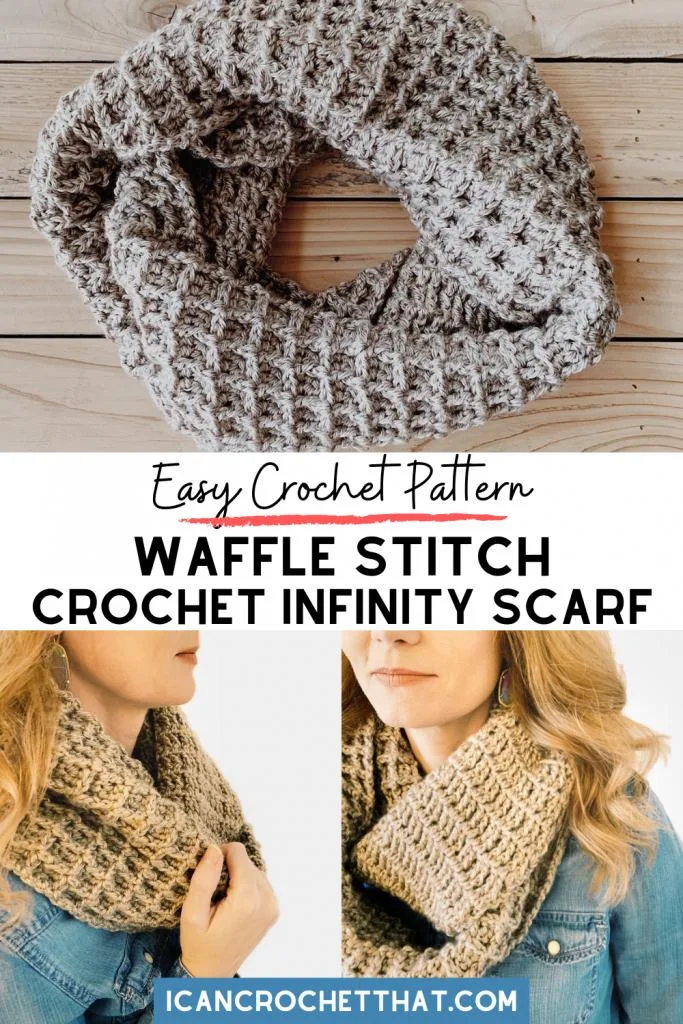 How about an infinity scarf worked up in the waffle stitch? I love this scarf so much and wear it over and over during the colder months.
You can purchase the pattern for this on my shop here.
Crochet Waffle Stitch Tutorial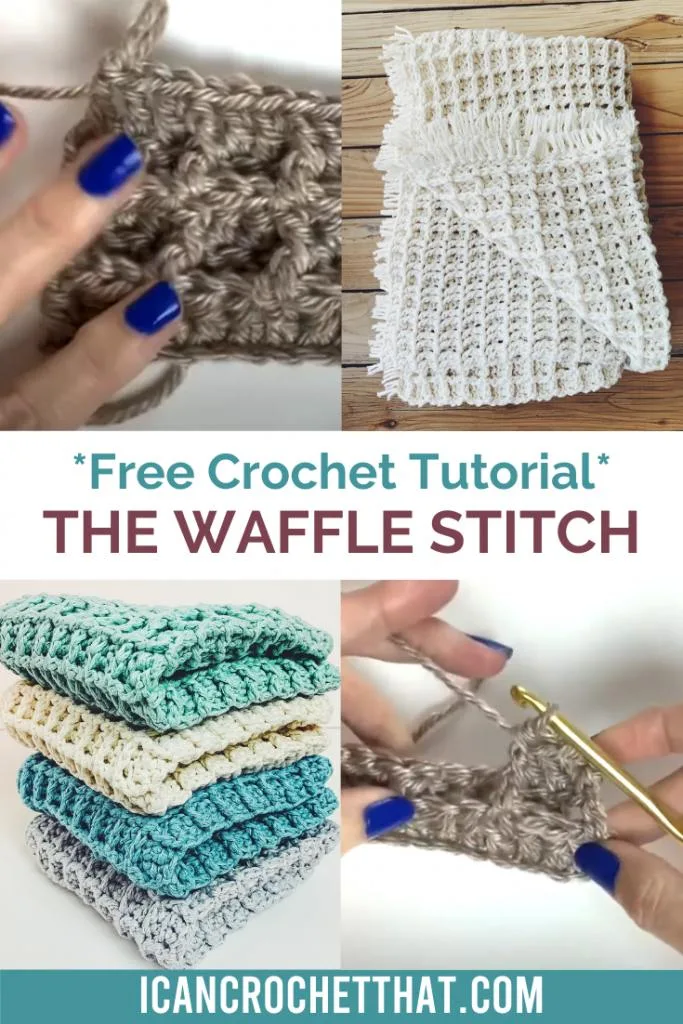 Are you ready to learn this stitch? Here we go!
Written Instructions
In order to be able to do this crochet stitch, you need to know how to do double crochet stitches and front post double crochet. After you learn those two, the rest is easy.
This pattern is written in US terms.
Abbreviations:
FPdc: front post double crochet
dc: double crochet
ch: chain
In most crochet patterns, they'll tell you if the chain 2 turning chain (or whatever number; which is usually 1,2 or 3) counts as a stitch or not. In this tutorial, it does count as a stitch.
To make different sizes of projects, the multiple for the starting chain is 3 + 2.
Here is a photo tutorial to guide you through the pattern. Scroll down for a free video tutorial.
Row 1 (Foundation chain)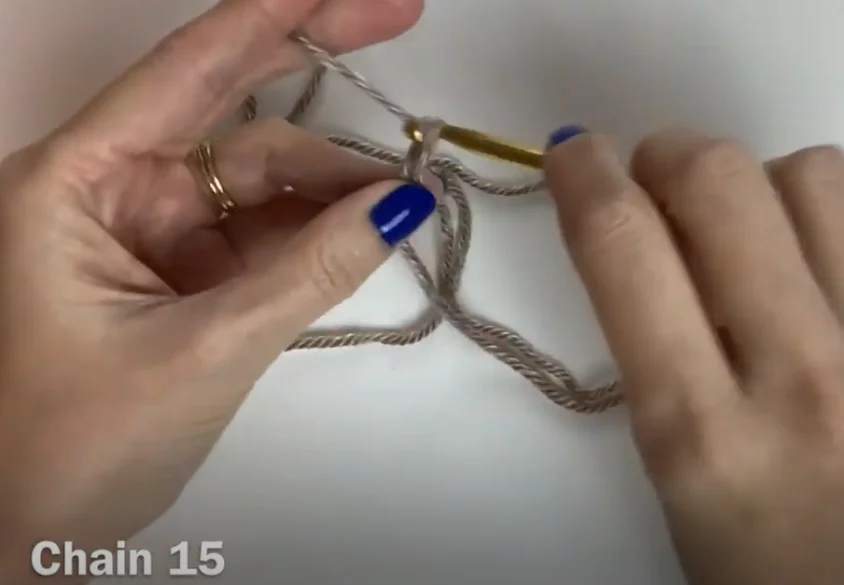 Ch 15, dc in 3rd ch from hook, dc across [14 sts]
(You end up with 14 stitches because the 3 skipped chains at the beginning are counted as a stitch.)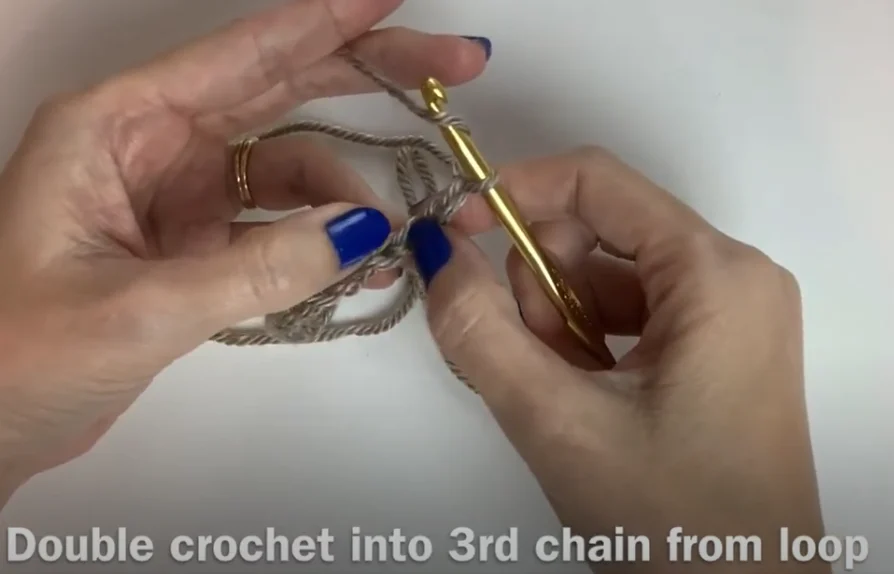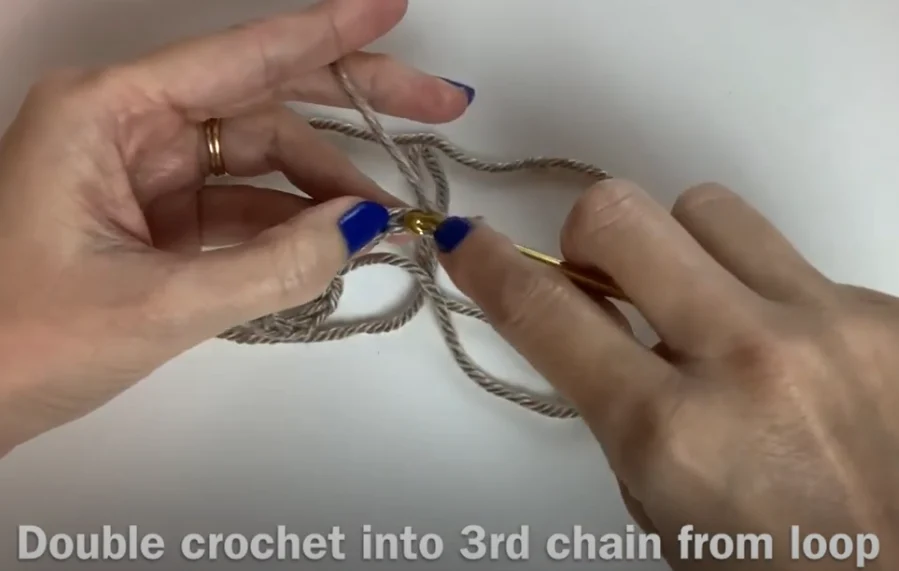 Row 2
Ch 2, turn *(Front Post Double Crochet, Front Post Double Crochet, Double Crochet), repeat from * across row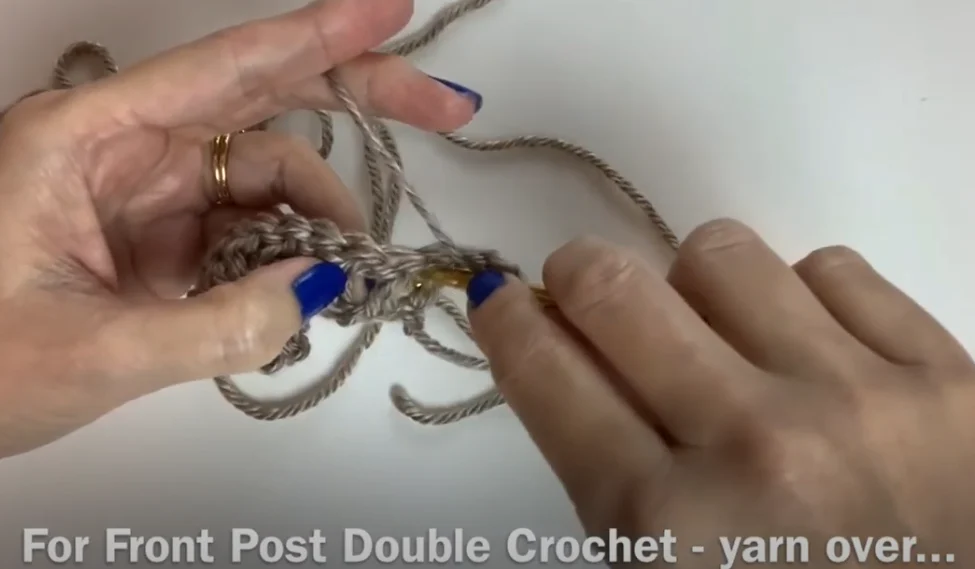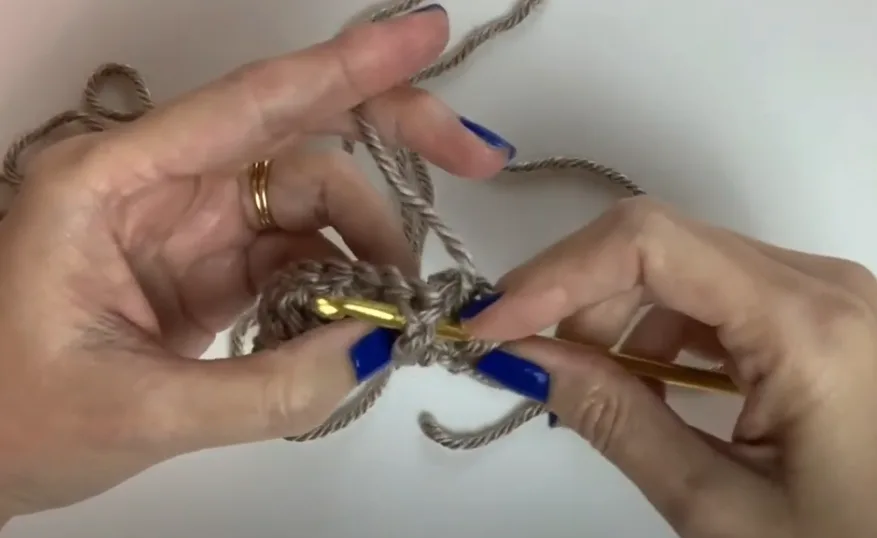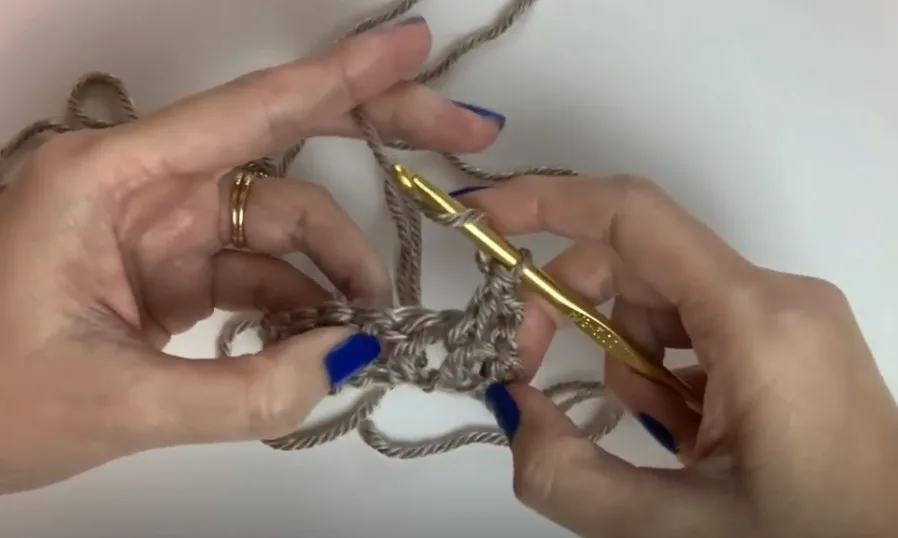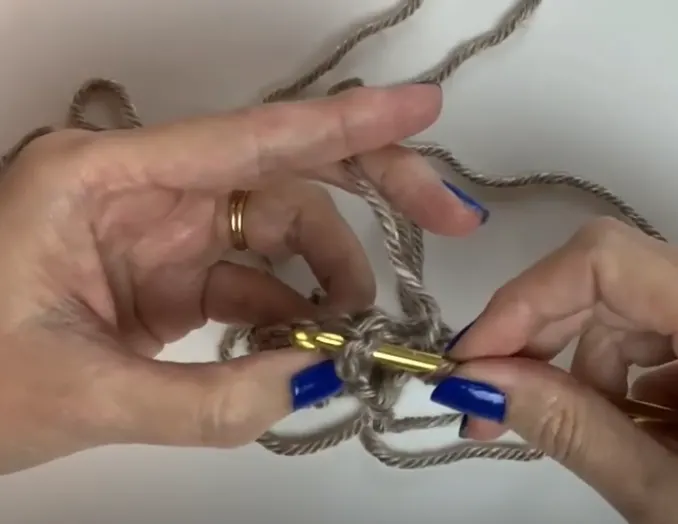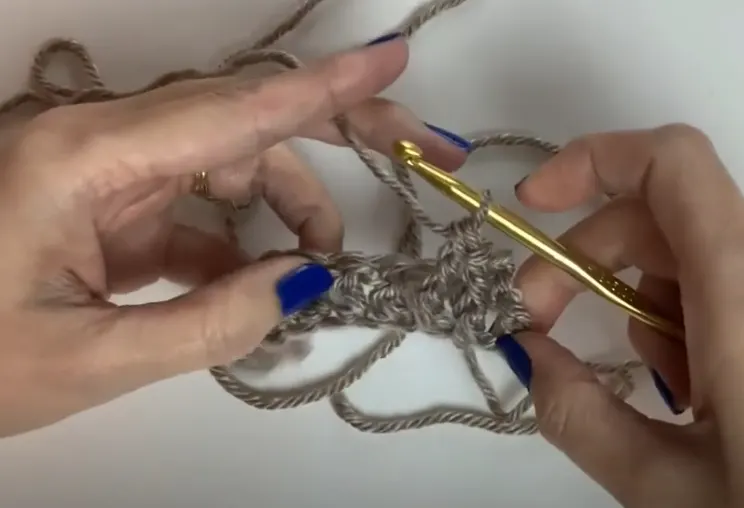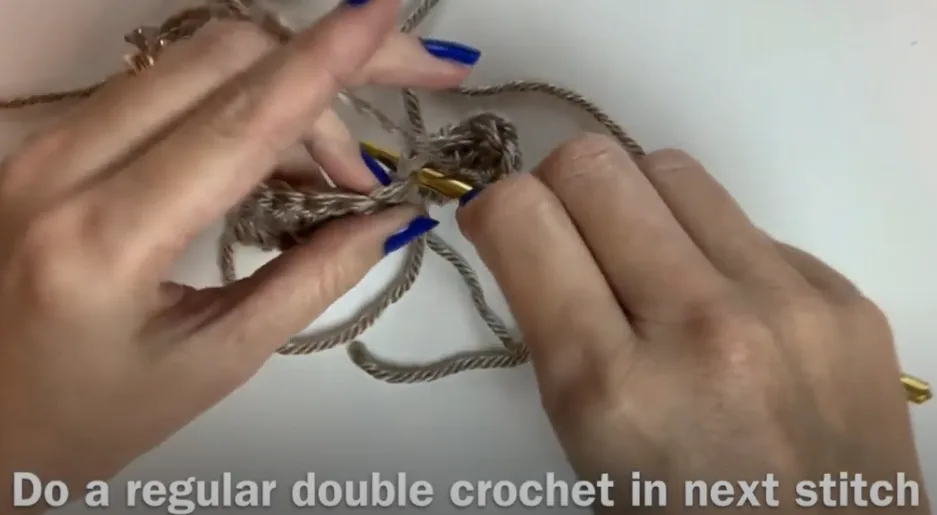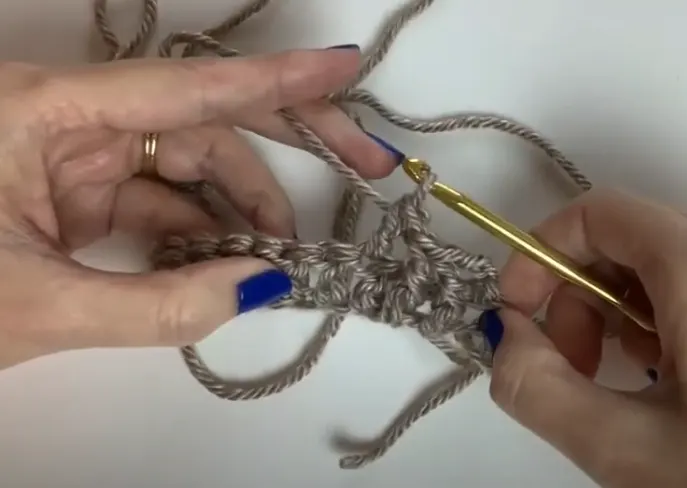 Last stitch goes into top of beginning ch from previous row
Row 3
Ch 2, turn *(dc, dc, FPdc), repeat from * across row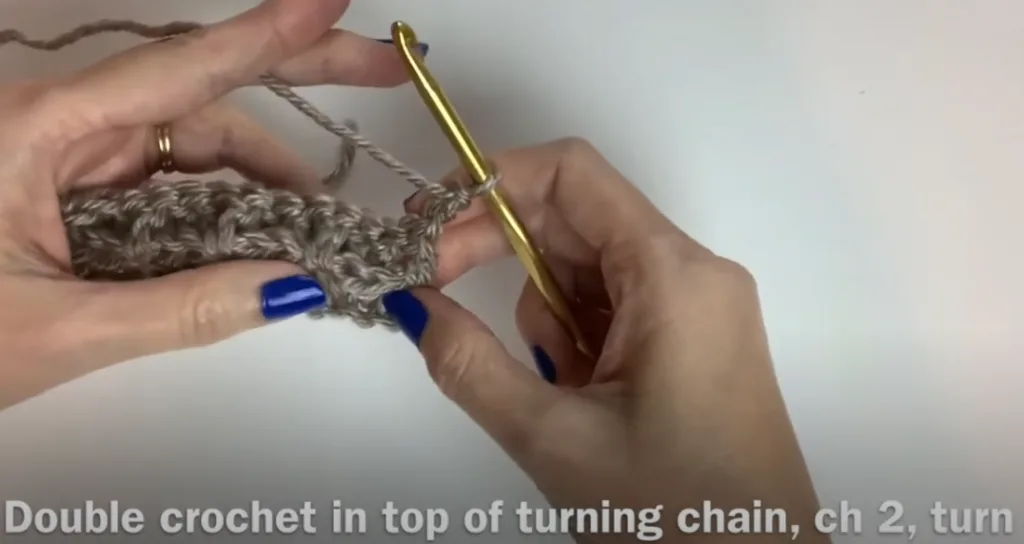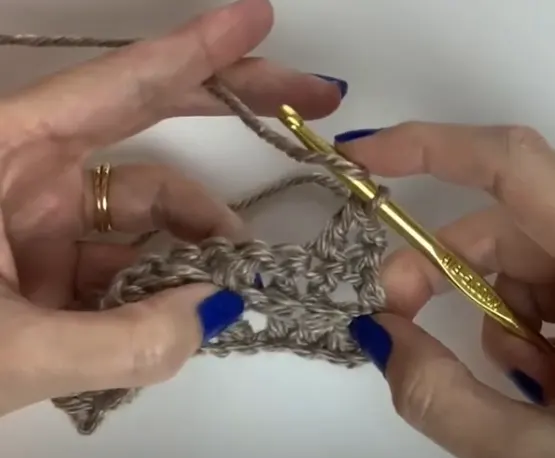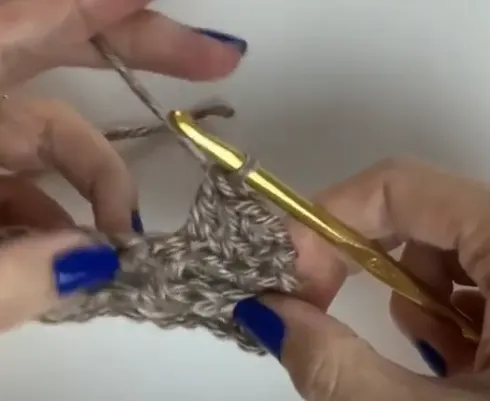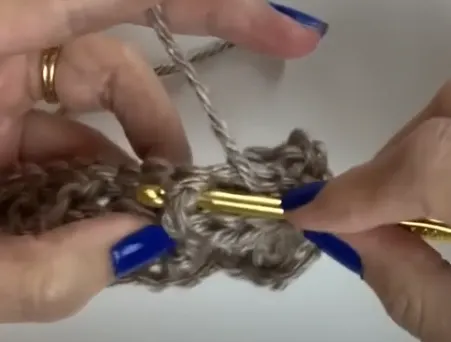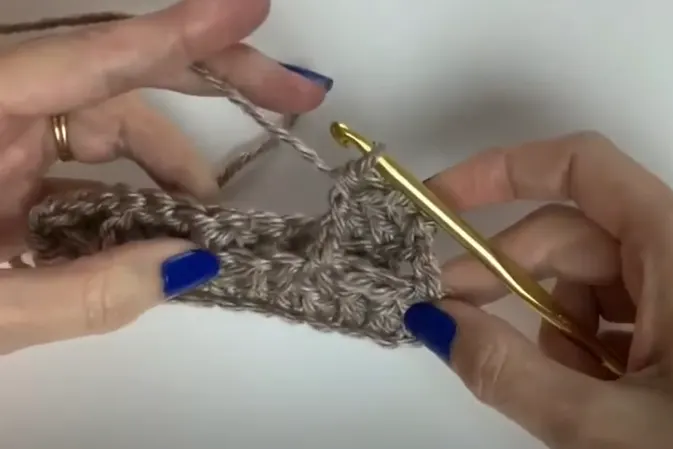 Last stitch goes around beginning ch from previous row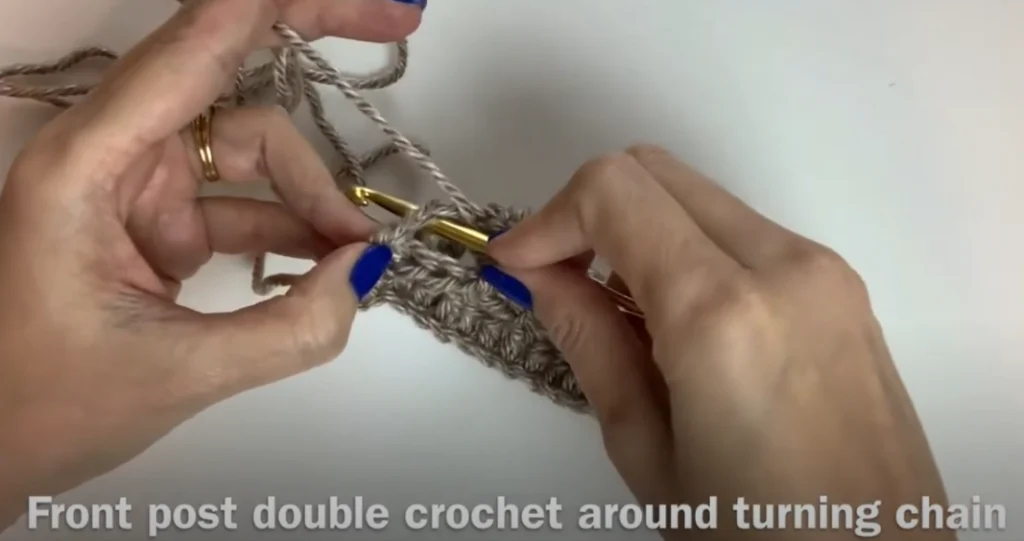 Repeat rows 2 and 3 for as many rows as pattern calls for.
This pattern is a two row repeat.
There is a right side (RS) and a wrong side (WS) of the waffle stitch.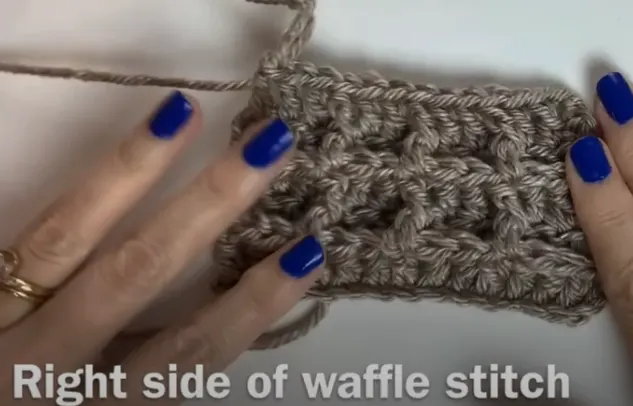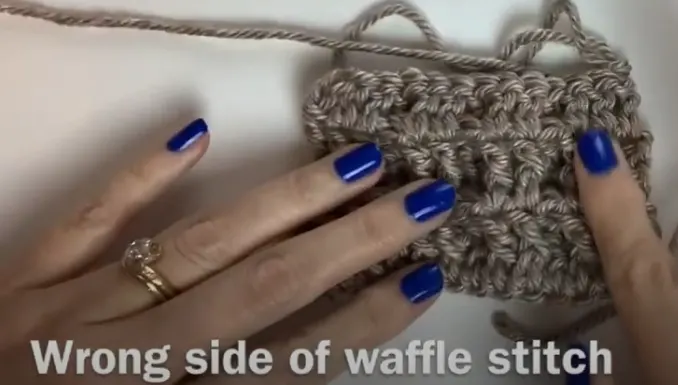 And there you have it! You've learned the waffle stitch.
Free Video Tutorial
For those of you who prefer video stitch tutorials, here you go.
I can't wait to see your finished waffle stitch crochet projects! Be sure to use the hashtag #icancrochetthat in your social media posts so I can see them and share.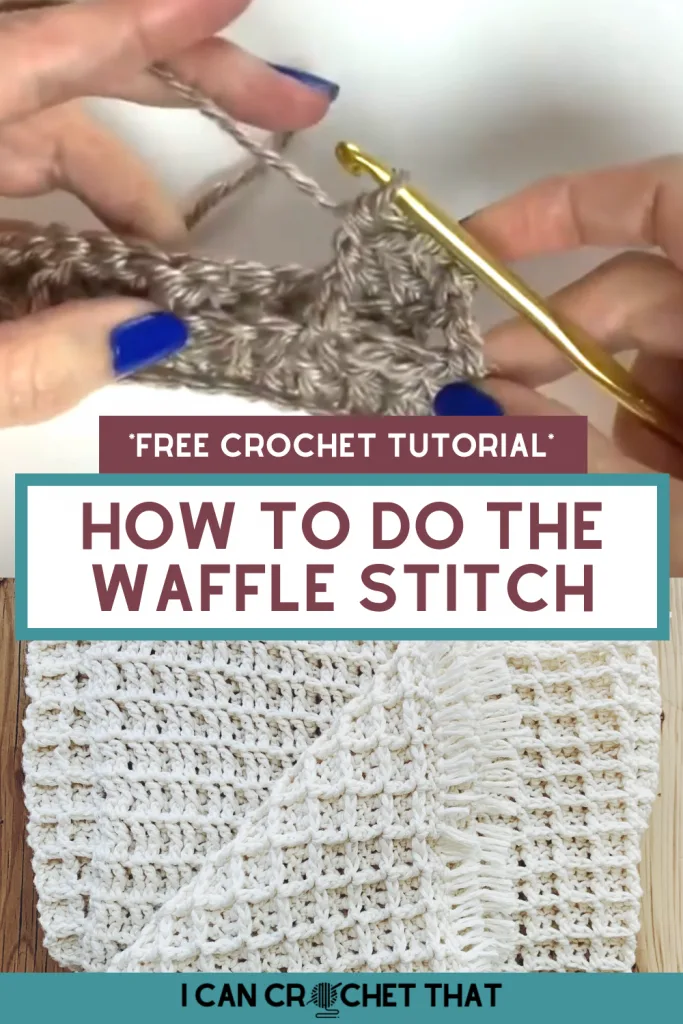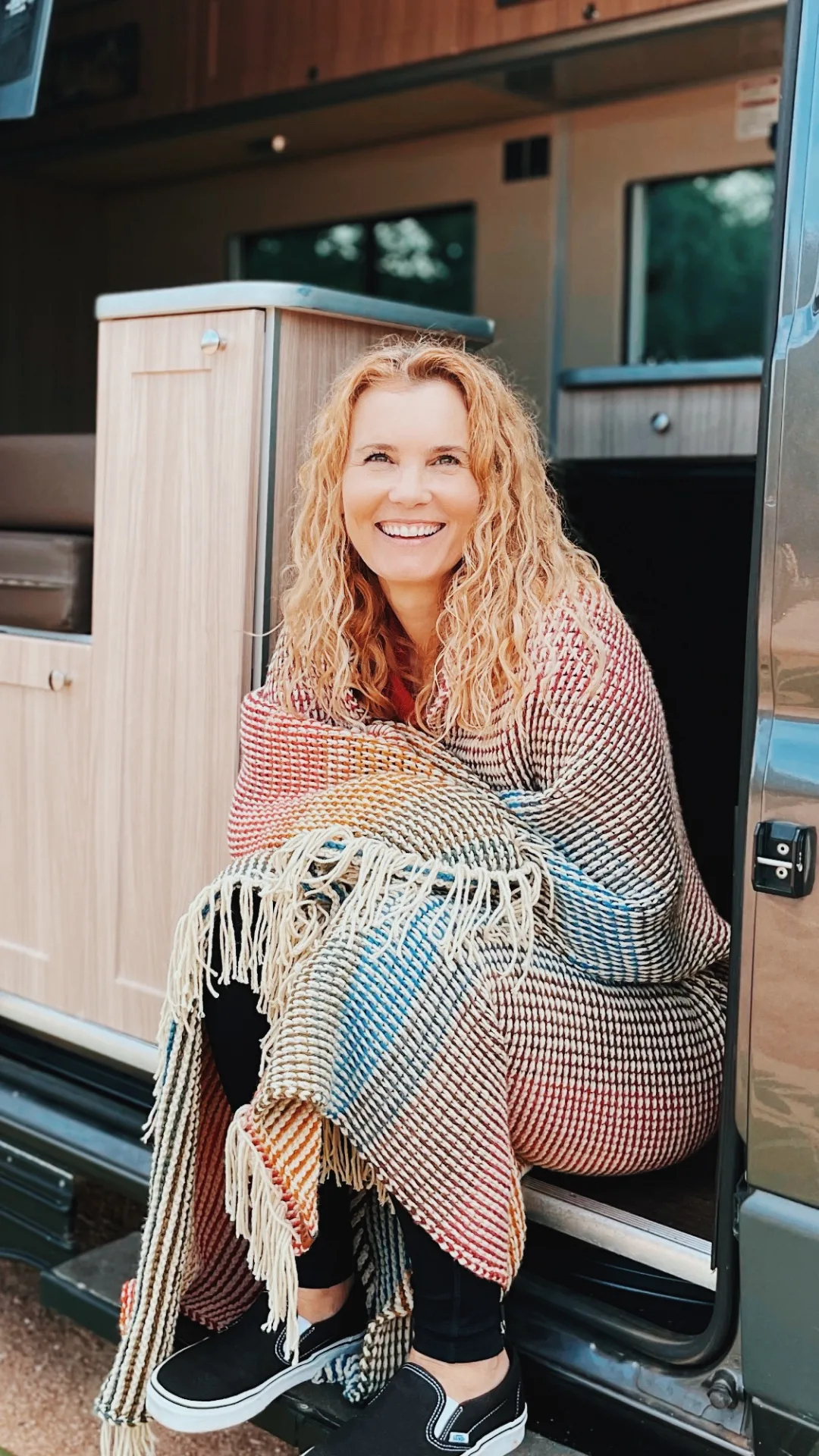 Hi! I'm Julie. I design modern crochet patterns and tutorials to help you learn to crochet. I've been crocheting for over two decades and with the gentle nudging of my husband, decided to turn this passion into a career. Although we travel a lot in our campervan, you'll never find me without a bag of yarn and projects.