Last Updated on July 15, 2021
It is officially time to bring out the summer wardrobe (in Texas at least. It's very hot. Send help), and I have to say, this summer's trends are some of my favorites.
Everything from fishnet totes to 70s style crochet tops (that's right; crochet is a trend this summer!) will be on the runway and out and about this summer.
But unfortunately, it can be hard to find trends in stores at a reasonable price. So I wanted to see if there was a way to recreate some of these with crochet and lo and behold, I found some!
Here are some patterns you can follow to recreate this summer's hottest trends with your very own yarn.
5 of the Hottest Summer 2021 Crochet Trends
1. Matching Sets
Matching sets are one of my all-time favorite trends and I'm loving that
they're making a comeback this summer. They come in all sorts of colors
and designs and are super easy to recreate using crochet.
While storebought sets are adorable, a crochet matching set can be customized any way that your heart desires. Here are a couple of tutorials you can follow to create your own matching set to flaunt this summer:
This shorts pattern and this top pattern from KnitcroAddict are separate patterns but designed to be worn together. The shorts are beginner-friendly and the top can be worked up in less than a week.
2. Knit Bucket Hat
I'll be honest, it took me a while to jump on the bucket hat bandwagon. I never really thought they were my style until I started seeing these knit + crochet ones.
These are much my speed and better yet, can easily be recreated with crochet. These hats will be everywhere this summer, so get a head start with these patterns:
3. 70's Crochet Tops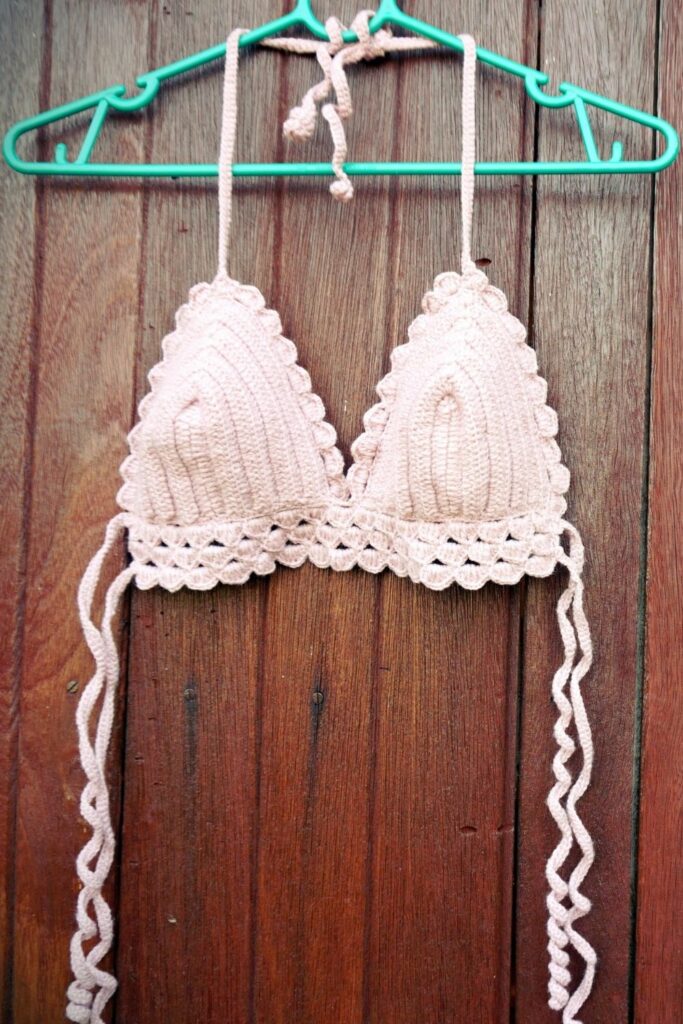 Believe it or not, one of the trends for this summer is 70s style crochet
tops.
Everything from florals to granny squares to halter tops is on the
rise and clearly, it'll be pretty easy to recreate one of these with your own
yarn.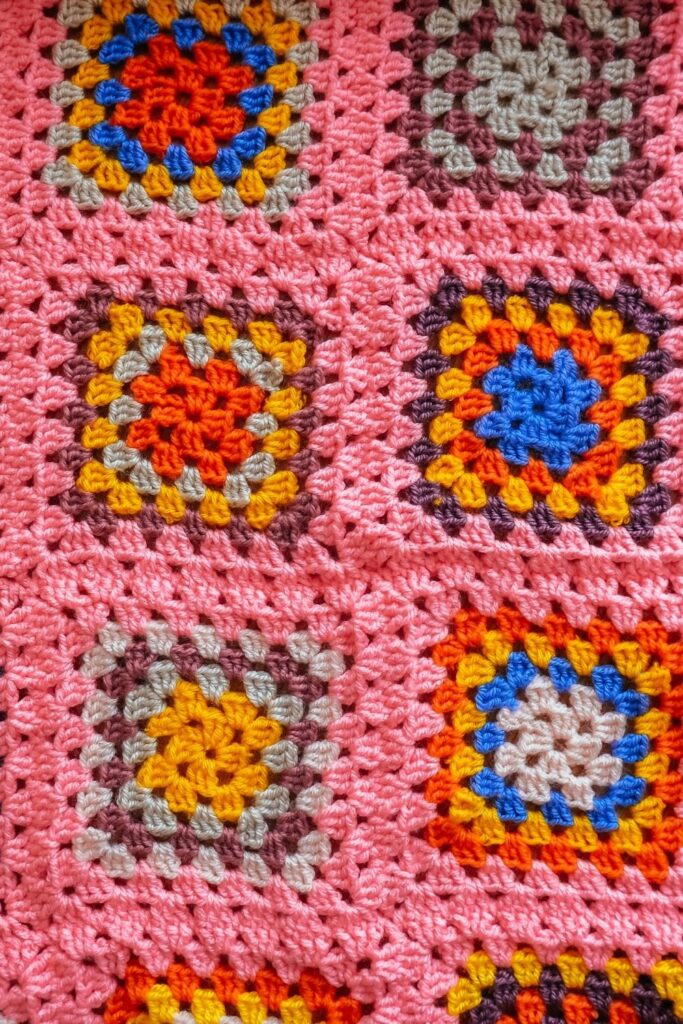 Here are a couple of patterns to choose from for recreating this trend:
Here's a list of crochet crop tops with a couple of 70s style ones we rounded up.
4. Fishnet Tote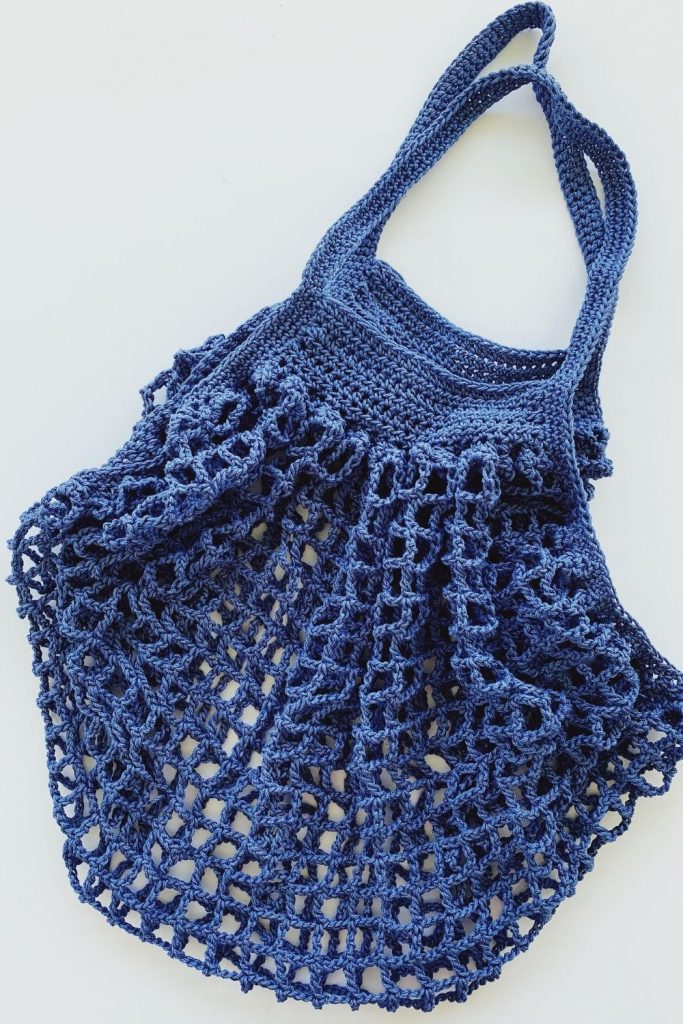 In terms of bags, fishnet-style totes are the belle of the ball this summer.
They can be used for everything from your farmer's market produce to your everyday essentials, and are easy to recreate with crochet.
This French-style string tote from Two of Wands has a traditional string pattern for the base and super cute ribbing at the top to keep the straps in place.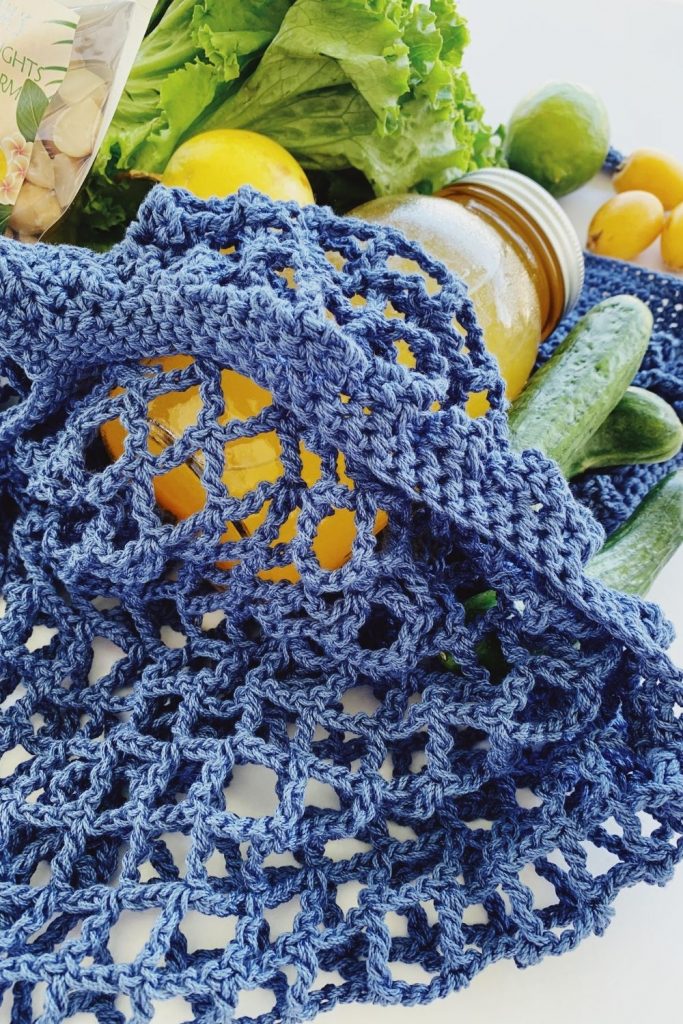 Check out our post all about crochet market bag patterns here.
5. Puffy Sleeves
Our final summer trend is puffy sleeve tops.
This romantic detail is a prominent feature of summer tops and, you guessed it, is easy to incorporate into your crochet projects. Follow the patterns below to add a crochet puffy-sleeved top to your summer wardrobe: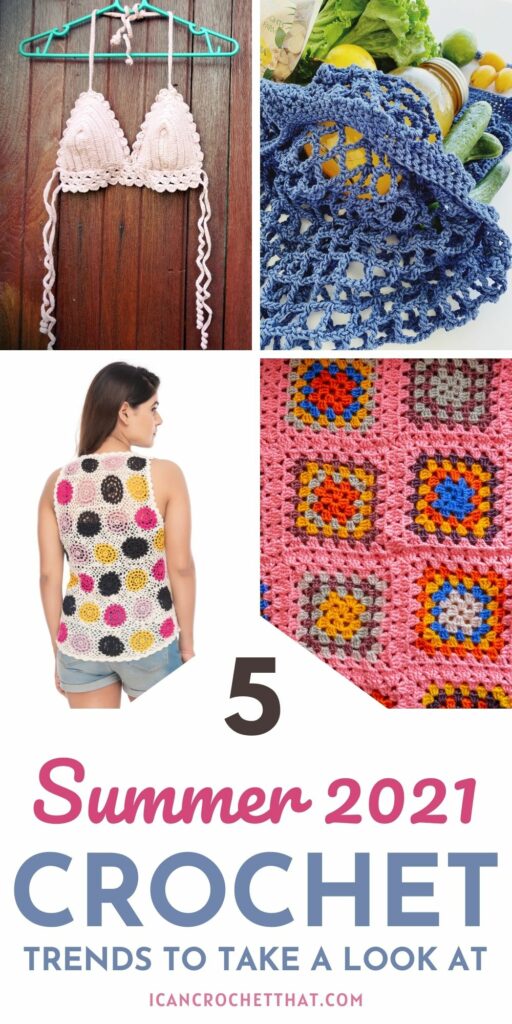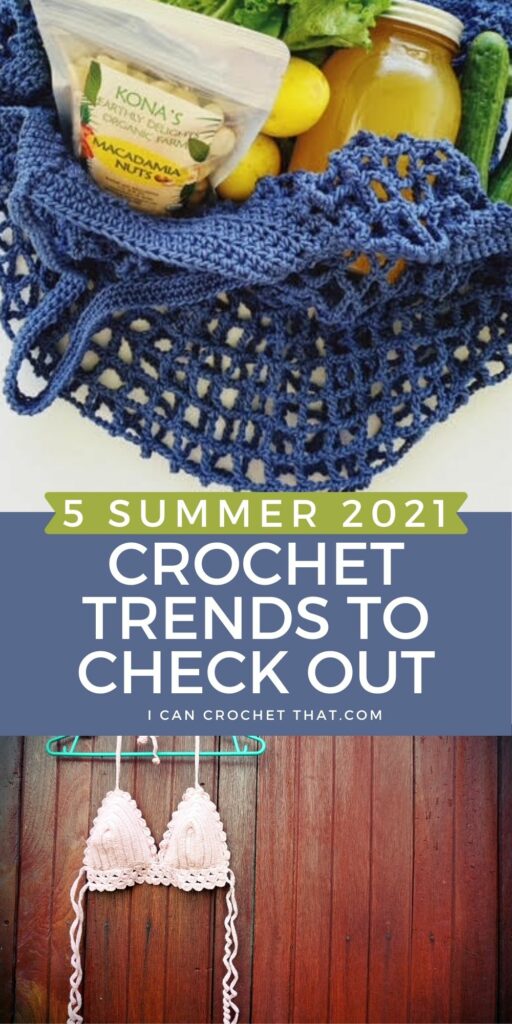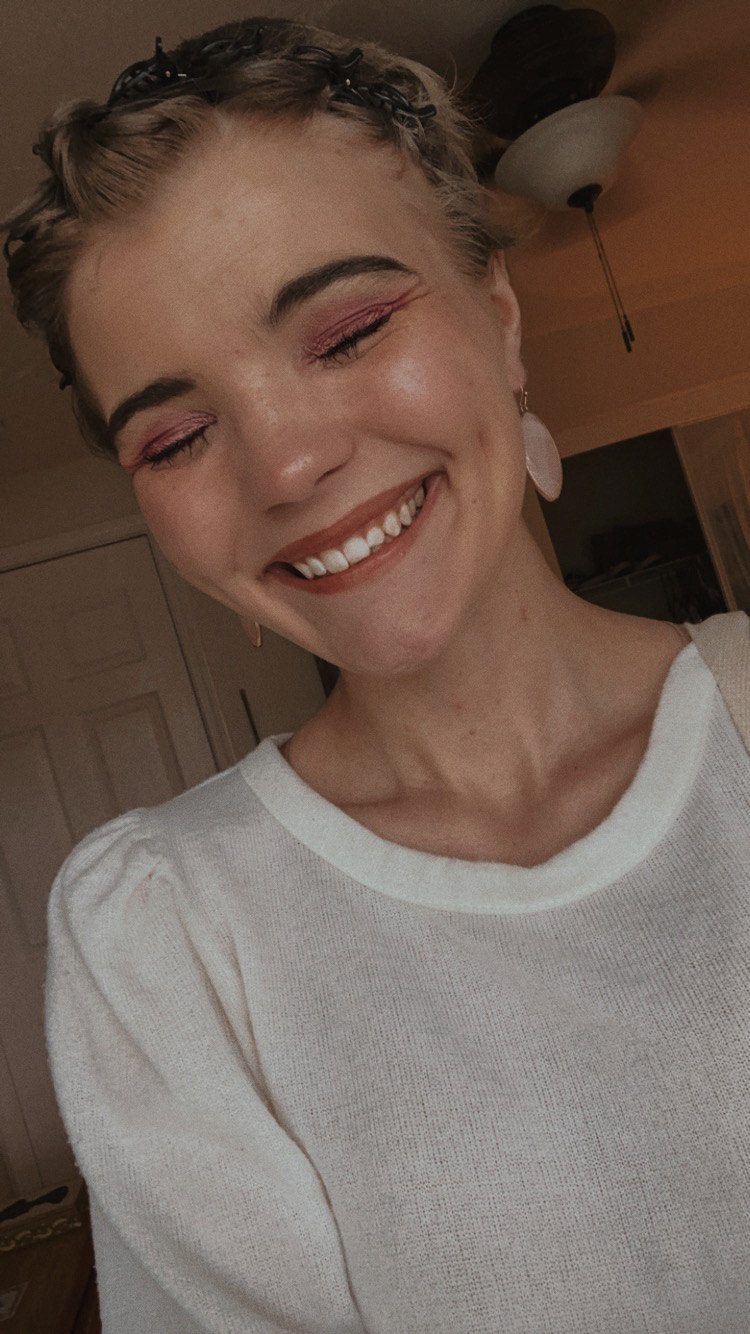 Hannah is the eldest of the Bonner family's three kiddos. She graduated from the University of North Texas with her Bachelors in Elementary Education. She enjoys reading, yoga, movies & TV, and (obviously) crocheting. She is excited about furthering her writing career & spending her days surrounded by yarn. All the yarn.