These crochet rectangle placemats look like macramé but are whipped up in an easy-to-learn Tunisian crochet stitch.
This pattern features a simple border and a one-row repeat that results in a home decor item you'll love to use or to give as a gift. They are made with 100% cotton.
You can purchase this Tunisian crochet placemat pattern on Etsy here or the I Can Crochet That shop here.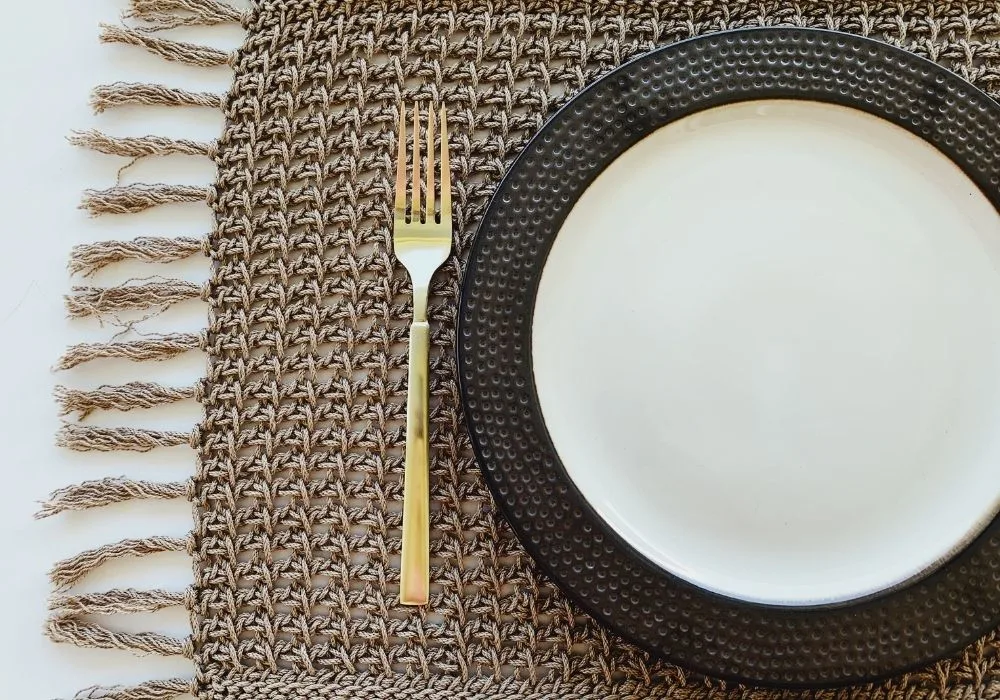 Tunisian Crochet Rectangle Placemat Pattern
I saw some placemats I loved on the Anthropologie website, but they were $58 for four. So naturally, I asked myself if I could recreate the look of these myself.
After experimenting with a few different stitches and designs, I came up with one that I was thrilled with.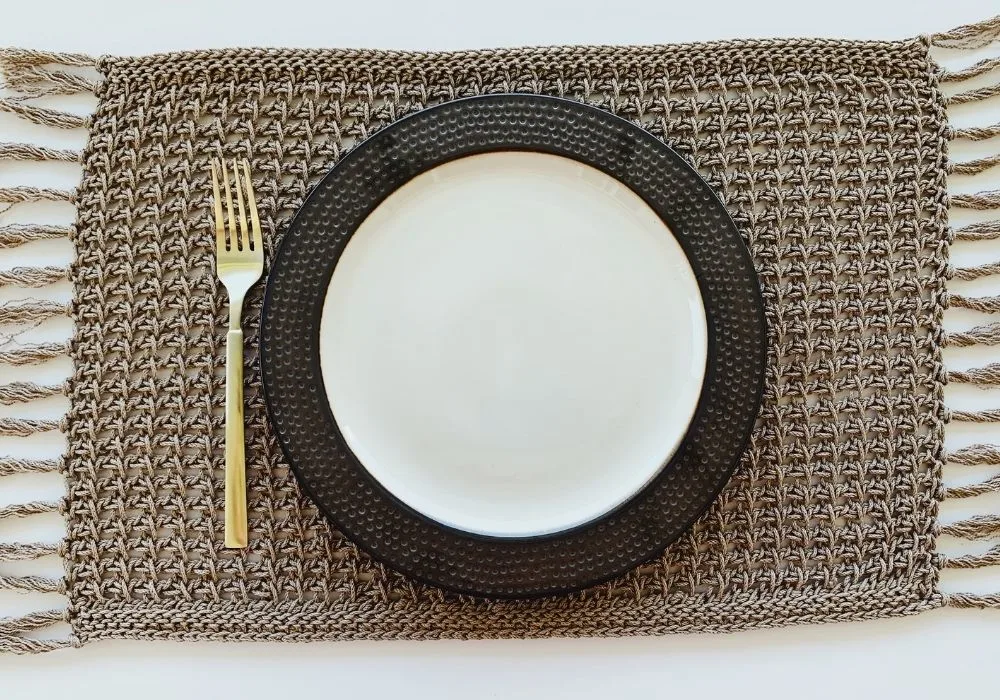 I used a Tunisian stitch that doesn't curl, and the result was a home decor item I am so proud to display.
I love seeing something I want to decorate my home with and ask myself a) Can I make it and b) can I make it for less?
Instead of paying $58 for four placemats, I made my own for around $5.00 per placemat. Not bad, not bad at all.
The Pattern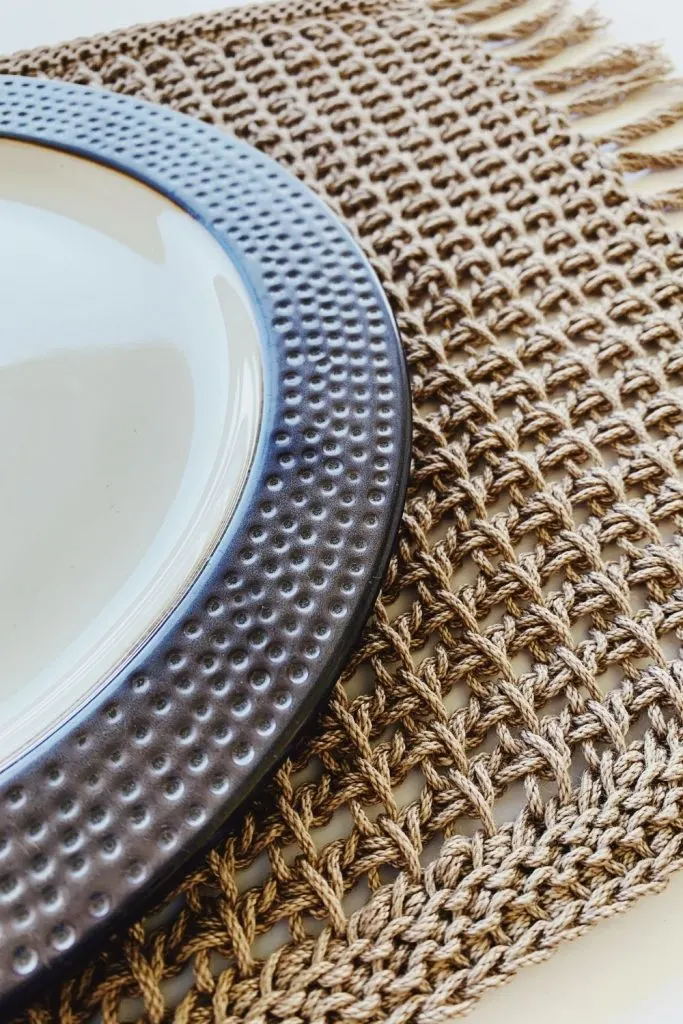 The Yarn
After searching and reading many reviews, I settled on putting in a decent-size order of Lion Brand's 24/7 cotton. It was a bit of a risk because I had never touched or seen this yarn in person.
One of the downsides to living in Hawaii is the lack of yarn available to me.
I've pretty much realized that while I'm here, I'll need to order all of my supplies online. And I don't know about you, but typically, I like to see the yarn up close and personal before committing to using it.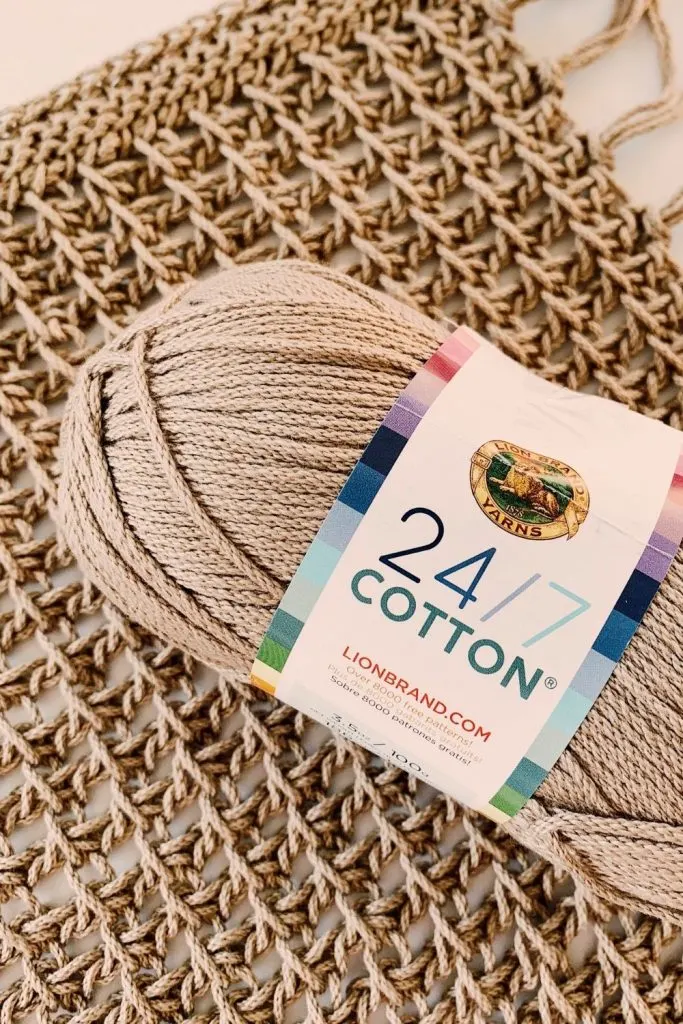 But every review I read, and pattern I looked at using the 24/7 cotton yarn made me decide I couldn't go wrong. And boy was I right.
This yarn is so fun to work with, and the colors are beautiful!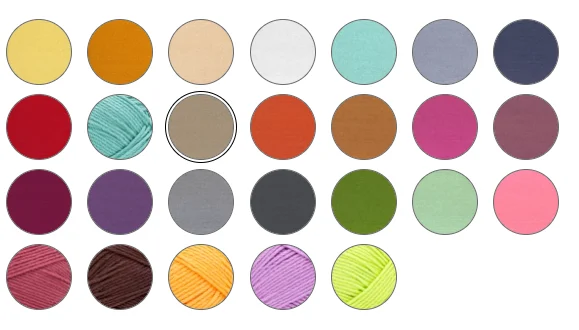 You can find this yarn online at LionBrand.com here and Amazon.com here.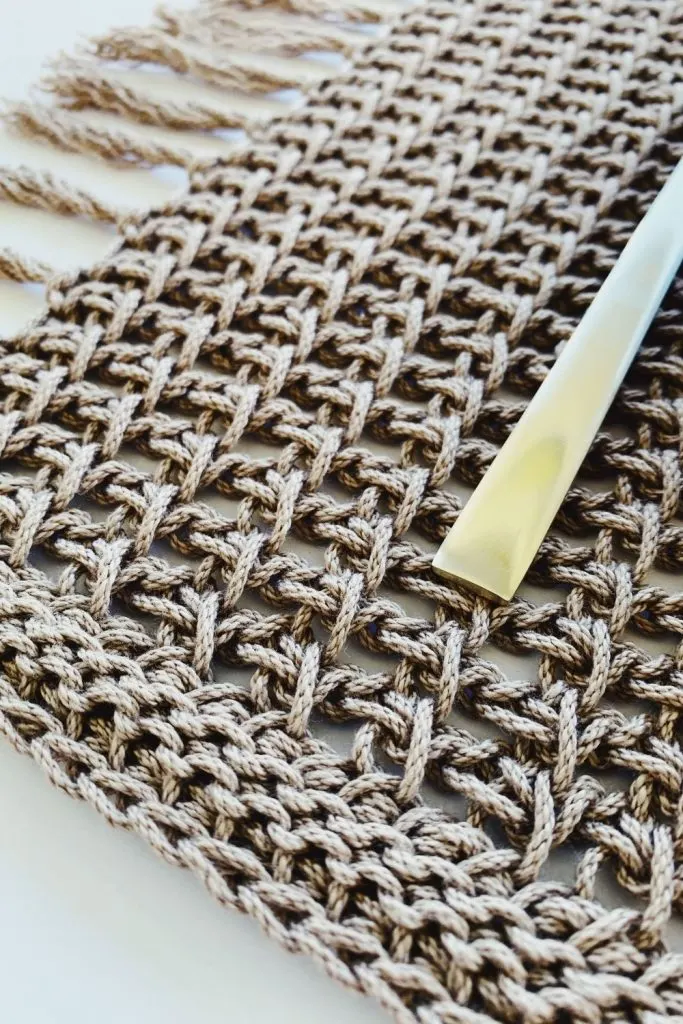 The Stitches
These crochet placemats are completed using two Tunisian crochet stitches. Unlike most Tunisian patterns, this one has zero curling.
Although there's no curling, I still wet-blocked the placemats in order to give them great shape. I pinned them down on the foam blocks and sprayed them with water and then let them dry for a few hours.
Make Your Own Crochet Rectangle Placemats
Are you ready to make your own?
Here's what you need:
You'll need a 6 mm Tunisian crochet hook with at least a 12-inch cord or purchase a set like this one
Have fun! And if you make this pattern or any of the ones you see here, be sure to tag #icancrochetthat so I can see it 🙂
Pin this pattern to save for later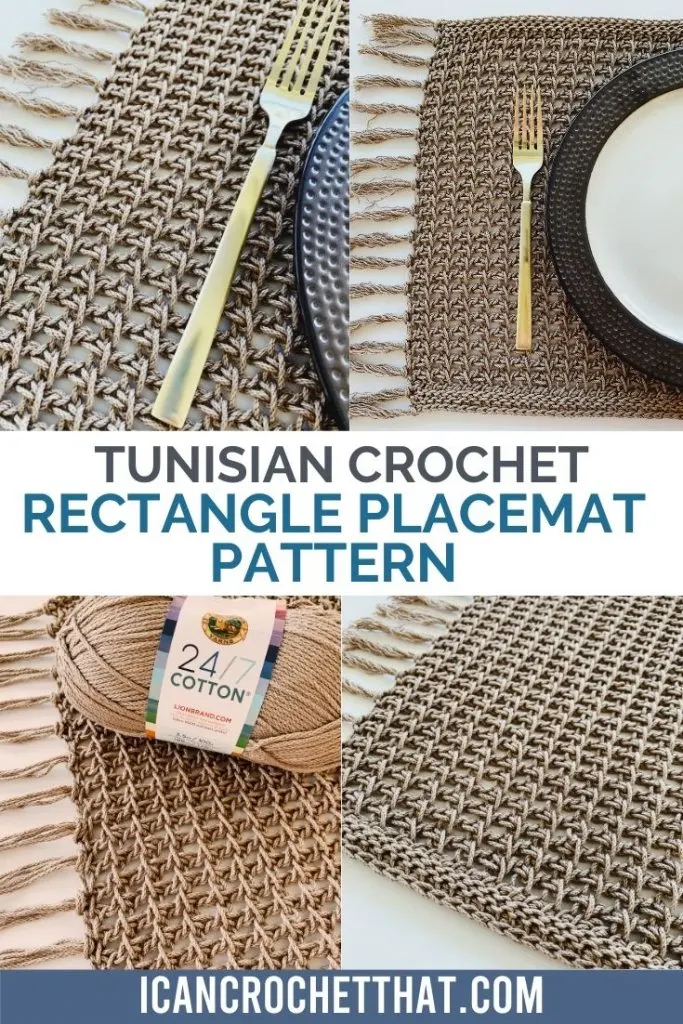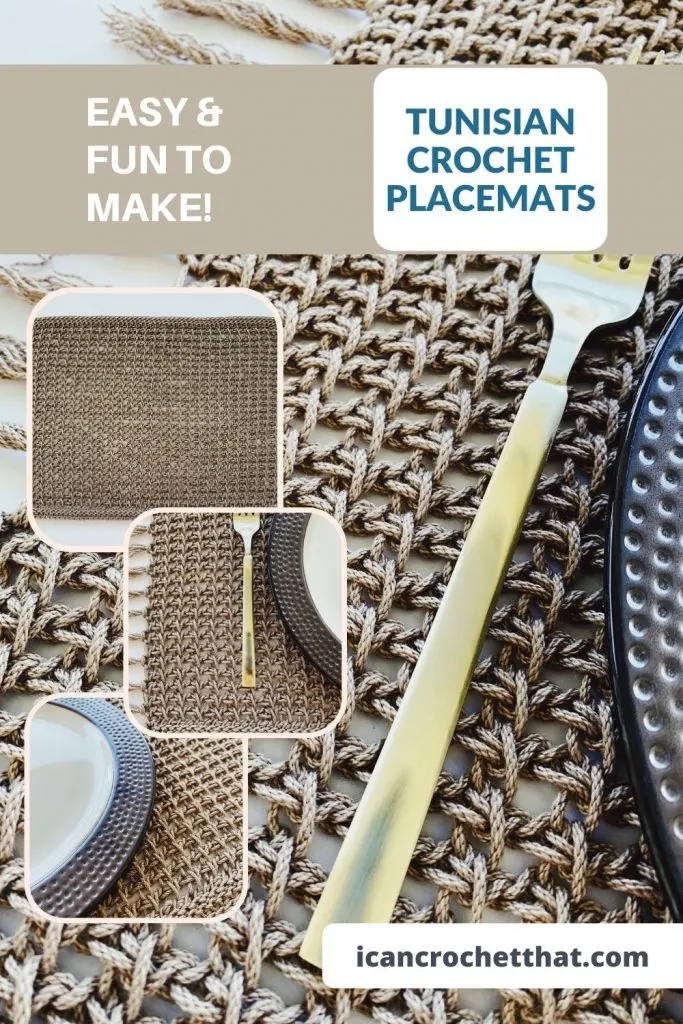 Looking for More Crochet Kitchen Patterns?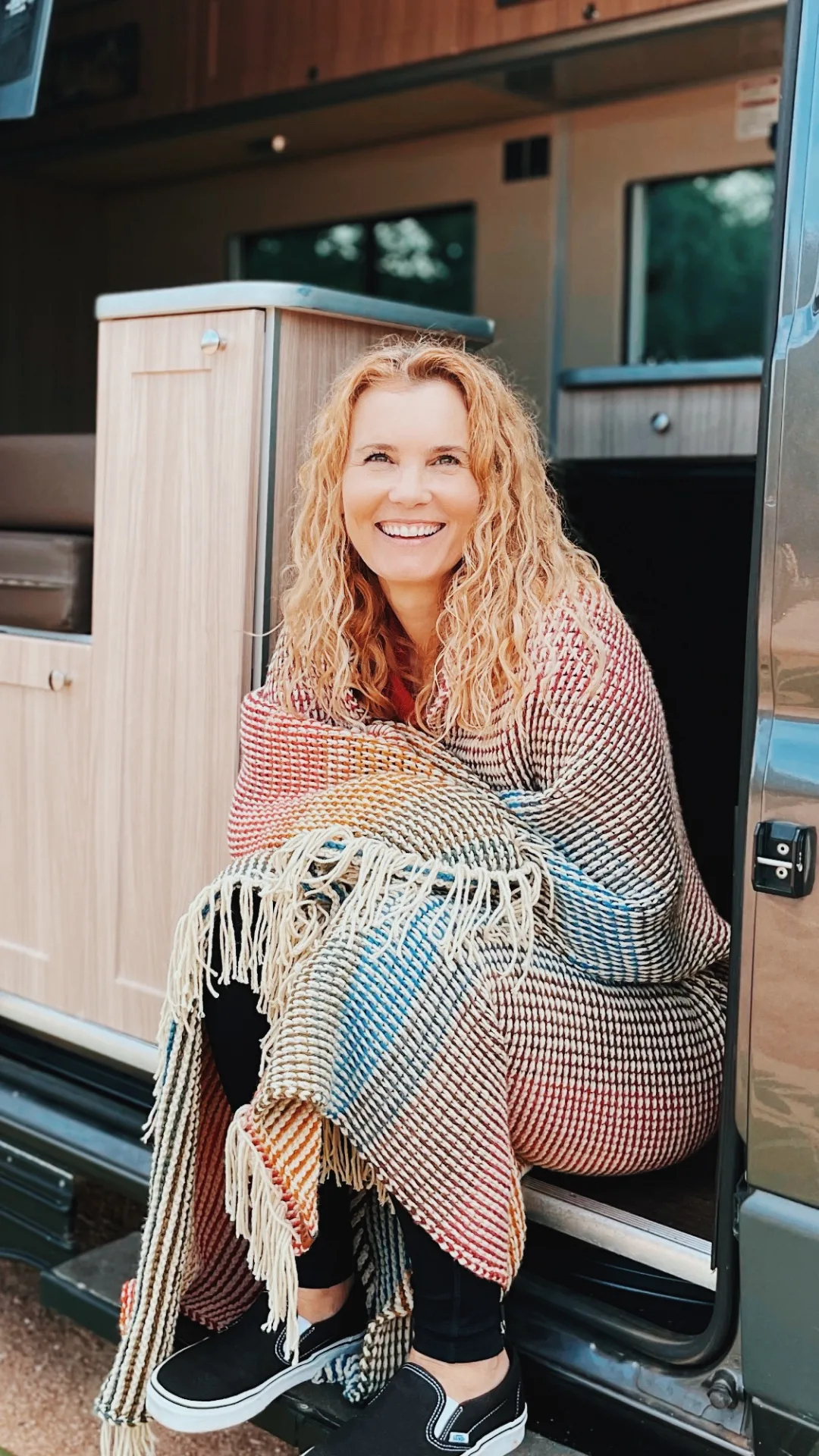 Hi! I'm Julie. I design modern crochet patterns and tutorials to help you learn to crochet. I've been crocheting for over two decades and with the gentle nudging of my husband, decided to turn this passion into a career. Although we travel a lot in our campervan, you'll never find me without a bag of yarn and projects.