How do you crochet mittens? First, you choose one of these 15 fantastic crochet mittens patterns!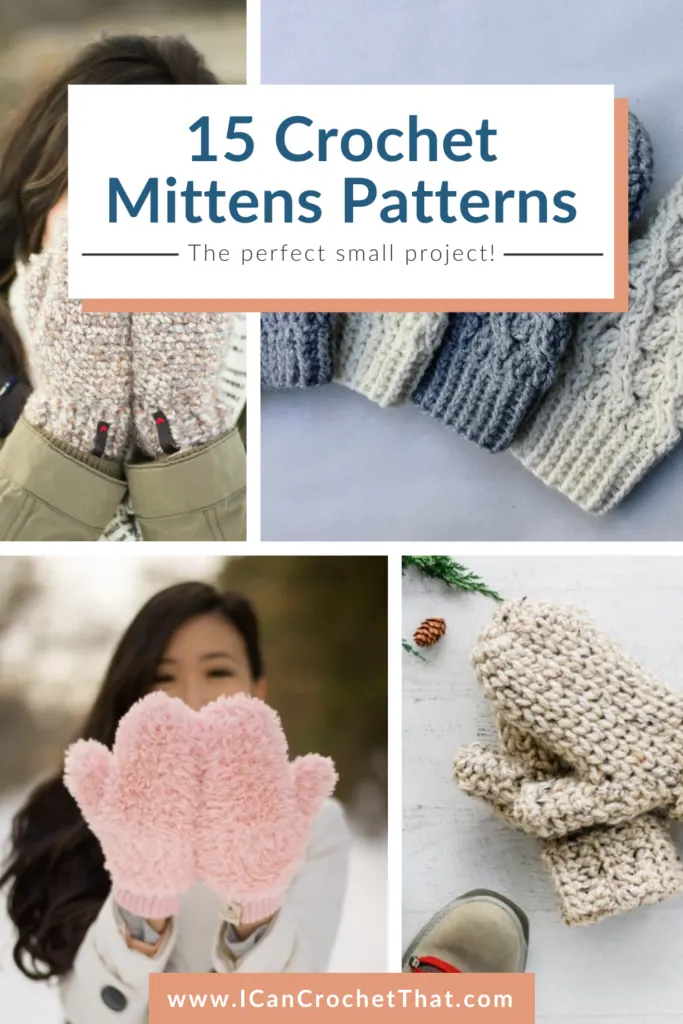 I love the look of crocheted anything, but something about crocheted mittens is different.
They are cozy, pretty easy to make, and can be made in so many different textures and patterns that there's one for everyone.
Everything from simple stitches and stripes to bobbles and cable knit, you're bound to find a pattern you love!
It's cold outside! And what better way to keep your hands warm than with some homemade crochet mittens?
Before you start, there are a few things you should know about crochet mittens. In this post, we'll cover all the basics, from how much yarn you need to which stitches will be best for the job.
Let's get started!
How Much Yarn Do You Need for Crochet Mittens?
This is always a tricky question to answer because it depends on so many different factors. From what kind of yarn you're using and hook size, to the stitches you choose to use.
If a pattern you're looking to purchase doesn't say how much yarn you'll need, reach out to the designer and just ask! Most of the time they'll have no problem letting you know.
Another way I like to see how much yarn a certain project might take is to check out Lion Brand's crochet kits. This can give you a basic idea.
Here are a few examples from patterns:
For mittens like these using Wool-Ease Yarn (6 – super bulky), you need around 200 yards
For these faux fur mittens, you need around 130 yards
These mittens are made with wool, a medium 4-weight yarn, and it calls for one skein, which is 465 yards.
When selecting your yarn, be sure to choose something that is soft and easy to work with, like wool or cotton. No one wants a pair of itchy, scratchy mittens.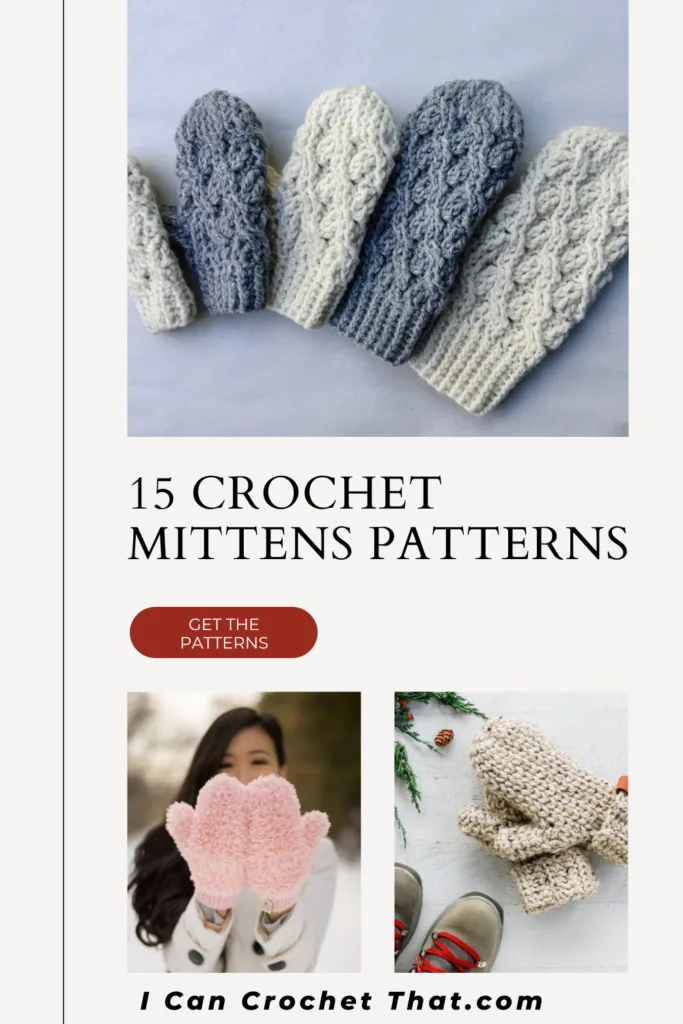 Are Mittens Hard To Crochet?
Believe it or not, no, crocheting mittens is actually quite easy once you get the hang of it—so don't worry if it feels a bit difficult at first.
Start by practicing basic stitches such as half-double crochet and single crochet and then move on to more complex stitches such as crochet cable and the Alpine stitch.
You will need to know a few techniques like increases and decreases, but a well-written pattern will walk you through all of these steps. Also, YouTube tutorials are your friend.
With a little bit of practice and patience, you'll soon be able to make beautiful handmade mittens with ease!
Are you ready for some gorgeous and fun patterns? Here we go!
15 Cozy Crochet Mittens Patterns
Today, I've rounded up fifteen crochet mitten patterns with a little something for everyone.
Did You Find a Pattern You Like?
We hope one of these mittens patterns caught your eye!
For beginner crocheters, crochet mittens are a fun and practical project. If you're looking to build your skill set, this is a great small project to try and tackle.
While they may seem intimidating at first, all you really need is some good quality yarn and some practice with basic stitches before diving into this project headfirst.
With just a few simple steps, you can create your own cozy pair of winter gloves in no time! So grab your hook and let's start crocheting!
Here are a Few More Pattern Round-Ups You Might Like to Check Out:
Pin to Save These Crochet Mittens Patterns for Later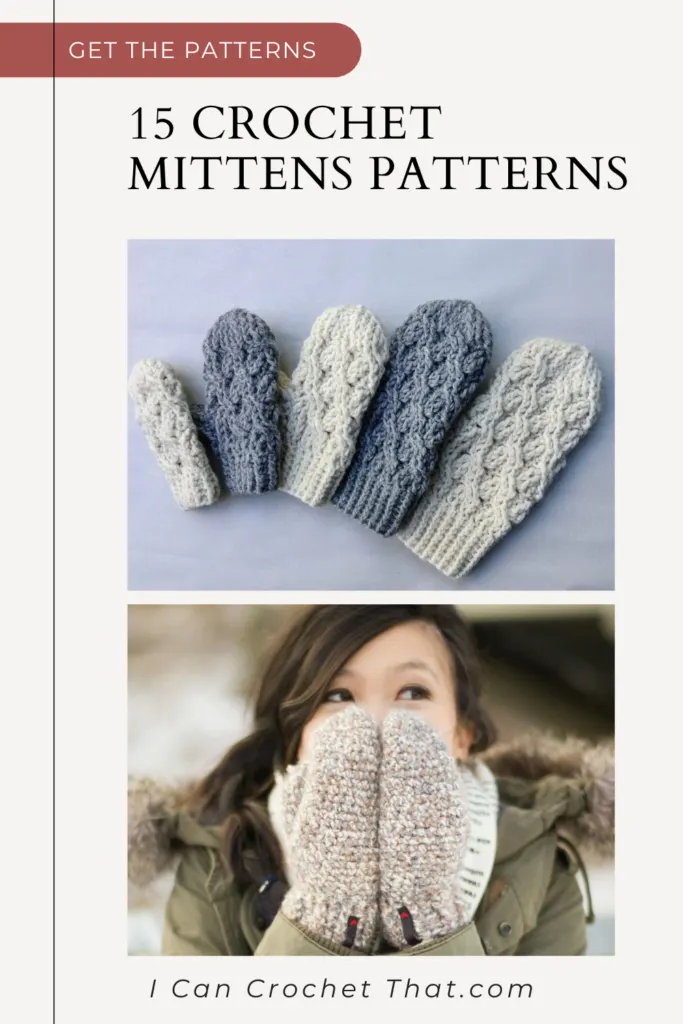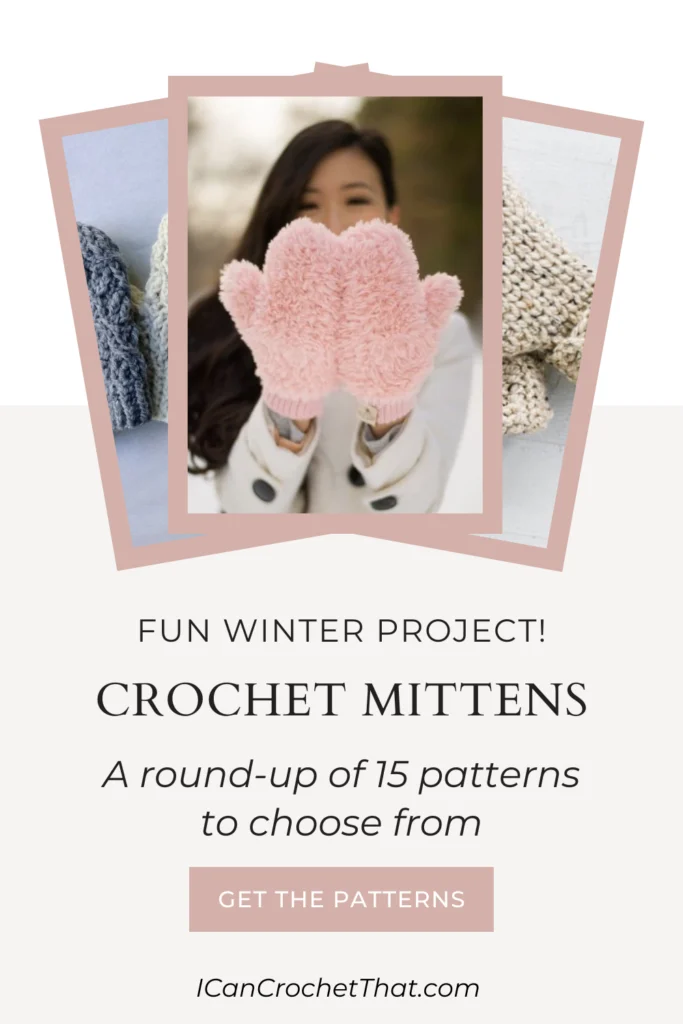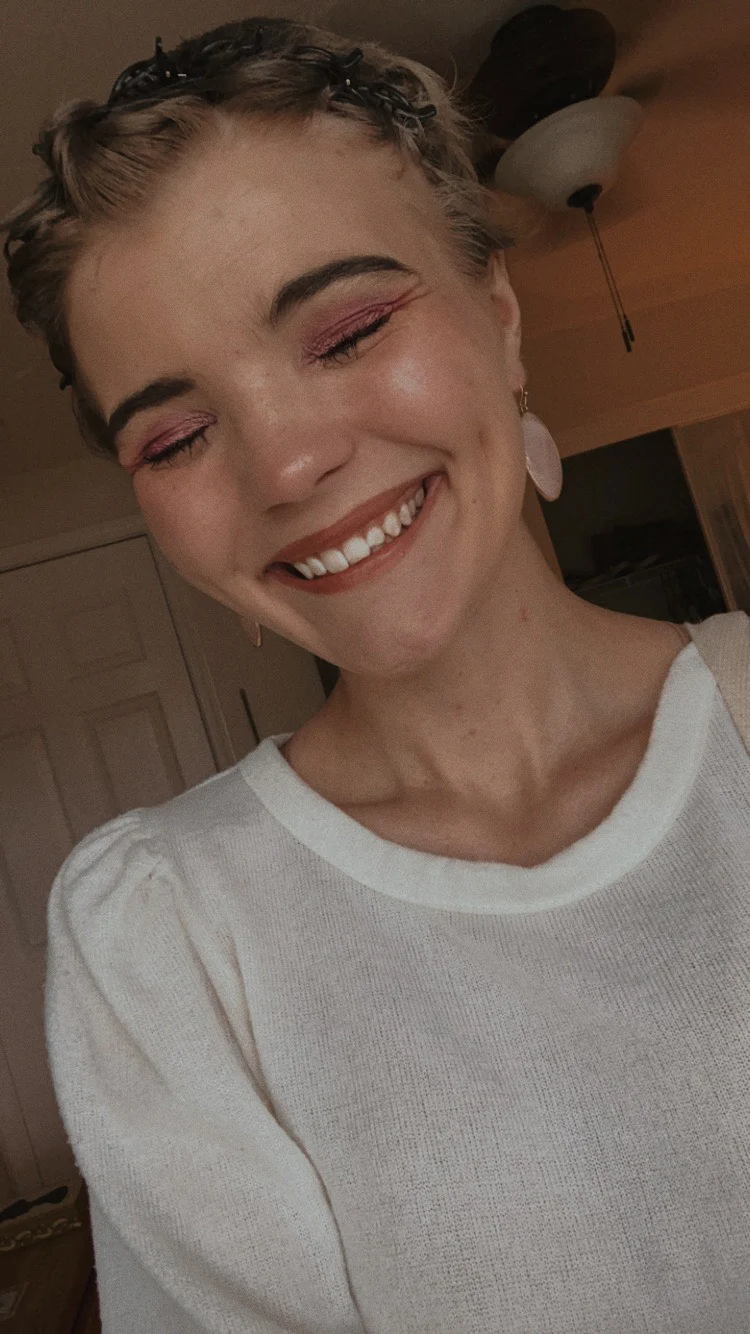 Hannah is the eldest of the Bonner family's three kiddos. She graduated from the University of North Texas with her Bachelors in Elementary Education. She enjoys reading, yoga, movies & TV, and (obviously) crocheting. She is excited about furthering her writing career & spending her days surrounded by yarn. All the yarn.