A blast from the past! Enjoy browsing through these 15 crochet leg warmer patterns which are the perfect make for winter.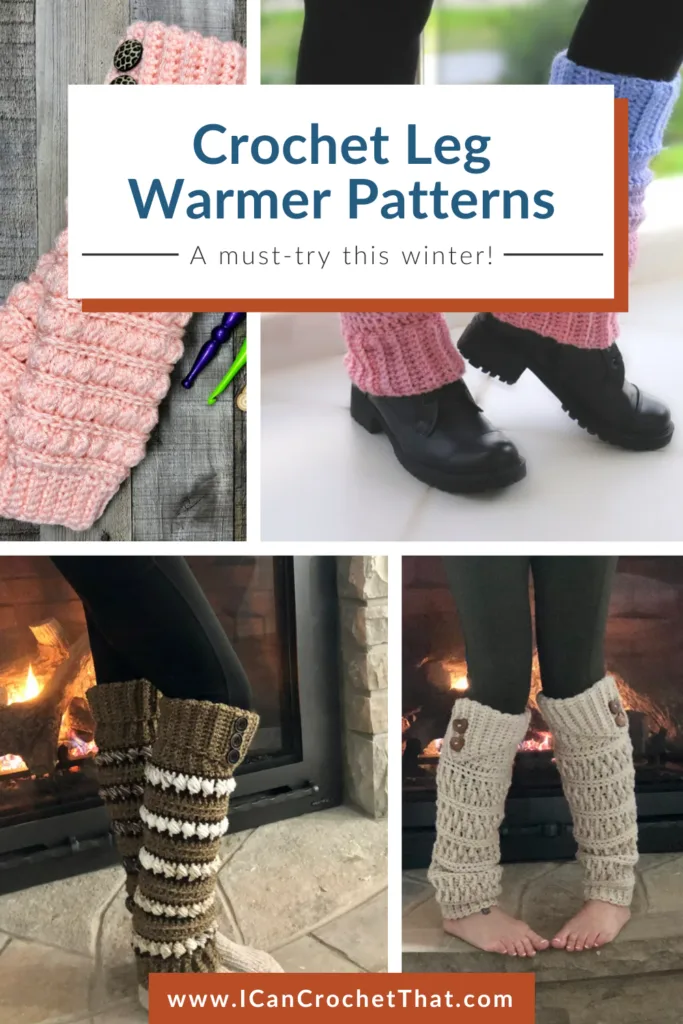 If I had to pick one accessory from past fashion eras to bring back, it'd be leg warmers.
They're cute, functional, and just another way to add some personality and color to an outfit.
Leg warmers are also a great crochet project for beginners and advanced crocheters alike, and make a great option for gift-giving.
Today we've gathered up fifteen leg warmer patterns to get you inspired to make some of your own for the upcoming cold months!
15 Crochet Leg Warmer Patterns
Photo Credit: www.bhookedcrochet.com
If you've just dipped your toes into crochet, these easy leg warmers make an excellent beginner project.
Leg warmers work up pretty quickly, so it's not an intimidating first project to begin with.
Photo Credit: www.craft-her.com
Is boho/hippie more your style? These fringed leg warmers are right up your alley.
They add just a little hippie touch to any outfit. Or, try them with cowboy boots for a country twist.
Photo Credit: www.allfreecrochet.com
These beautifully patterned Wisteria leg warmers are perfect for days when it's not quite chilly enough for pants or boots, but you want just a little bit of warmth on your legs.
These start with ribbing, go into a lacey pattern, and end with the same ribbing.
Photo Credit: www.etsy.com
These ultra-warm leg warmers have a gorgeous funky pattern in the middle that is so unique.
At the top is a nice folded-over ribbing with the option to add some buttons.
They're made with a combination of several stitches, but mostly feature front post triple crochets, double crochets, and half double crochets.
Photo Credit: www.allaboutami.com
Cable is a classic look for many cold-weather accessories, but it's usually achieved through knitting.
But with these leg warmers, you can create the same effect with crochet! In the end, you'll have a simple but versatile pair of leg warmers you can wear with anything.
Photo Credit: nedandmimi.com
These leg warmers are worked in rectangles and are made of half double crochets and slip stitches, which makes them excellent for beginners.
They're simple, slouchy, cozy, and a fun short project to keep your legs warm in the coming months.
Photo Credit: www.e-patternscentral.com
These smaller leg warmers can be made in just an afternoon and make great bootie accessories.
These are worked in the round, so don't forget those stitch markers!
Photo Credit: hearthookhome.com
The name for these cute leg warmers comes from the colorful yarn used to make them.
All the color in the yarn pops out throughout the leg warmers like sesame seeds! T
his pattern also comes with a pattern for matching wristlets, so you'll be set with cold-weather accessories.
Photo Credit: www.sigonimacaroni.com
What's better than cozy, easy crochet leg warmers?
Cozy and easy crochet leg warmers that only use ONE SKEIN. A "one skein wonder", if you will.
These simple crochet leg warmers have ribbing on the top and bottom, and a beautiful stitch pattern in the middle.
Photo Credit: www.allfreecrochet.com
Live in an especially cold state?
These crochet leg warmers use bulky wool yarn to keep those legs extra toasty. Since the yarn is bulky, these can be worked up in as little as two hours!
You can also make them longer or shorter if you wish.
Photo Credit: www.etsy.com
These fun patterned leg warmers feature a pattern of regular crochet rows and rows of white bobbles (the "snow" in Thundersnow).
Finished off with top ribbing and buttons, these leg warmers are adorable and good for beginner and advanced crocheters alike.
Photo Credit: www.allfreecrochet.com
I am always here for a stash busting projects.
They're practical and colorful, and help get those pesky half skeins out of the way to make room for more yarn, of course!
These leg warmers are a great way to work yourself or someone you love up a cold-weather accessory while also shrinking your pile of unused yarn.
Photo Credit: www.etsy.com
These pink and blue ombre leg warmers are a great way to bring some color into the winter season.
They have simple construction and stitching, so don't be afraid to try if you're a beginner.
Photo Credit: www.etsy.com
I'm absolutely loving these Stonebridge leg warmers!
They have a pattern of regular crochet rows and bobble rows with ribbing on the top and bottom, as well as an option to add some fun buttons on the top.
These look beautiful in pink but would look great in any color.
Photo Credit: undergroundcrafter.com
These mountain leg warmers use the rice stitch, a stitch that makes for a beautiful texture by using both front and back post stitches.
The stitch is also thick, which makes it perfect for a winter accessory like leg warmers.
Looking for more crochet ideas for gift giving? Check out these patterns:
Pin to Save for Later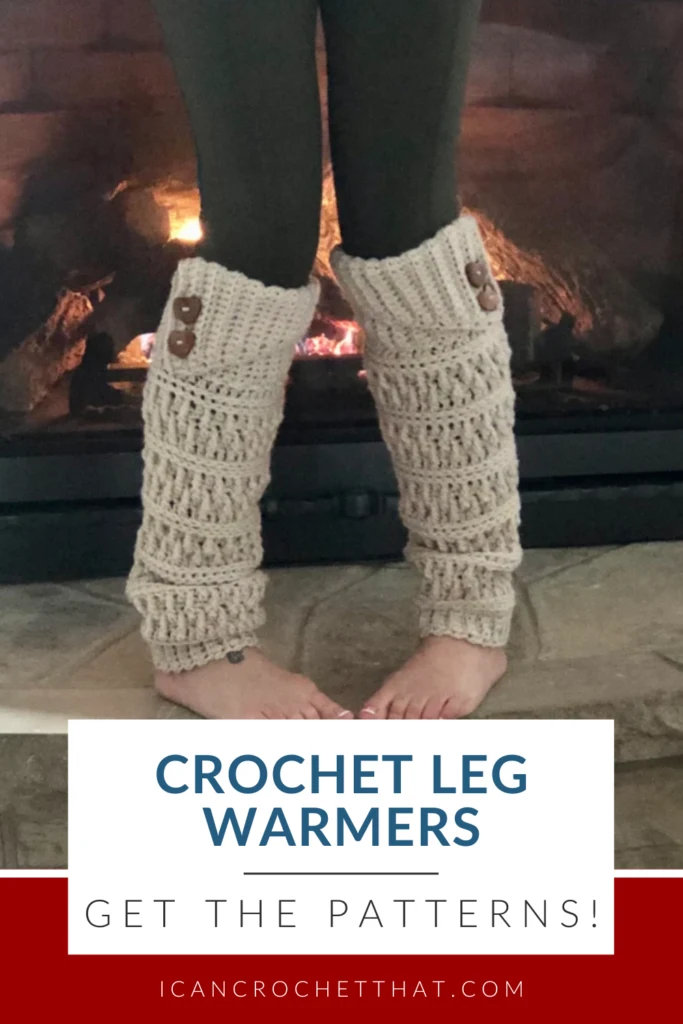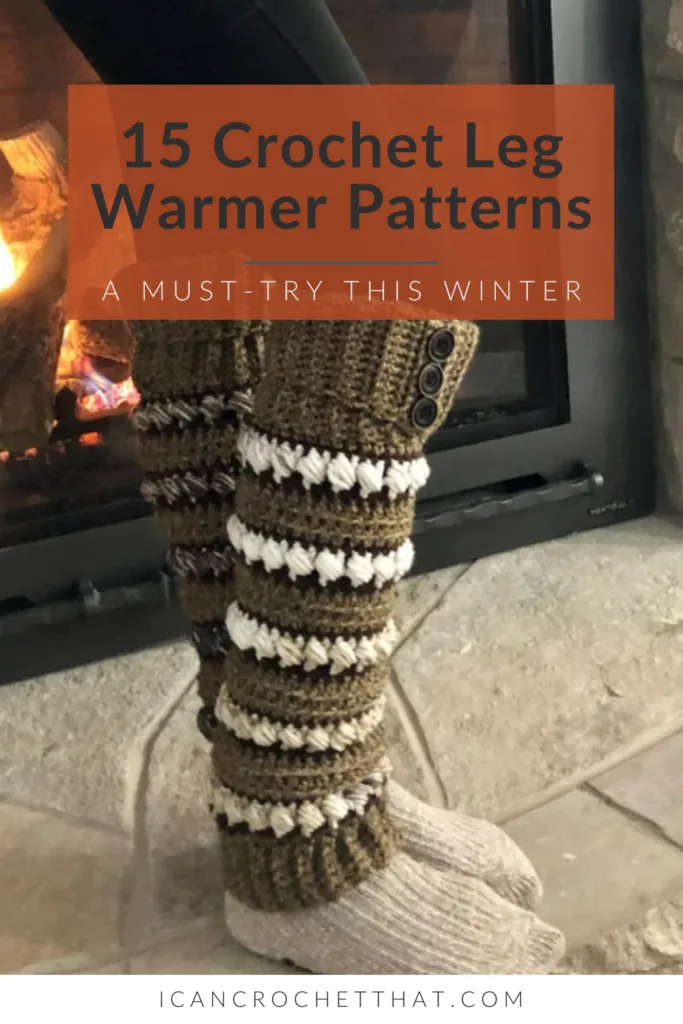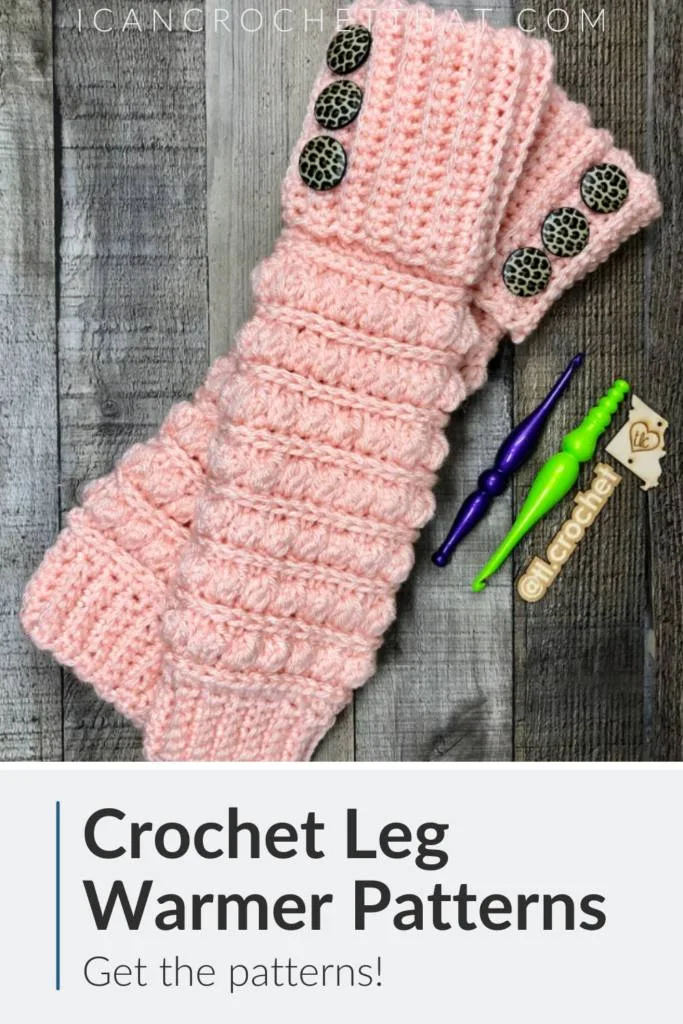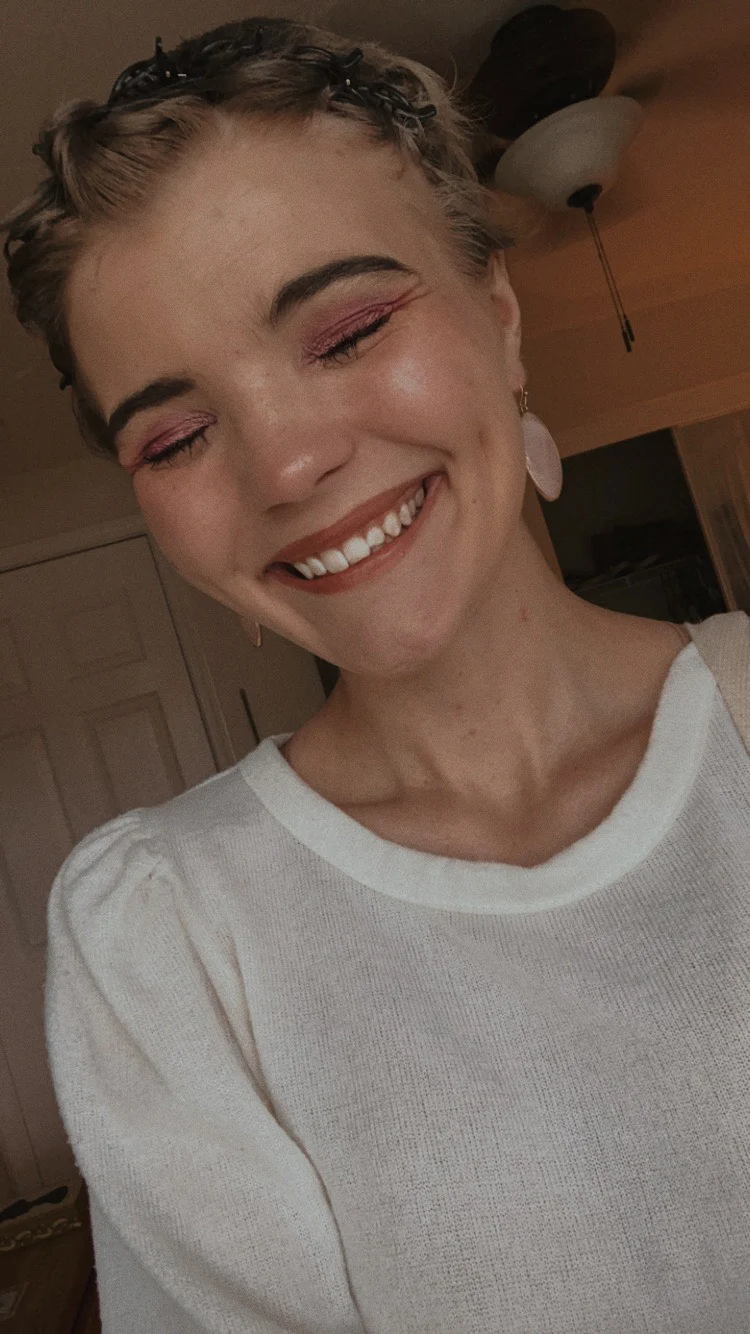 Hannah is the eldest of the Bonner family's three kiddos. She graduated from the University of North Texas with her Bachelors in Elementary Education. She enjoys reading, yoga, movies & TV, and (obviously) crocheting. She is excited about furthering her writing career & spending her days surrounded by yarn. All the yarn.