Last Updated on January 14, 2022
Happy Friday friends!
I thought it would be fun every Friday to share with you crochet projects I'm currently working on + other random finds I'm loving right now.
Whether that's a good book, an interesting article, or even a recipe I tried that is definitely going into my rotation.
And in turn, I would love it if you also shared what's on your hook (or needles if you also knit) and any fun interesting finds you'd like to share.
Just drop a comment below to share away!
What's On My Hook
At any given moment I am usually working on many (many) crochet projects. Some are my designs I'm trying to wrap up and some are other makers' patterns.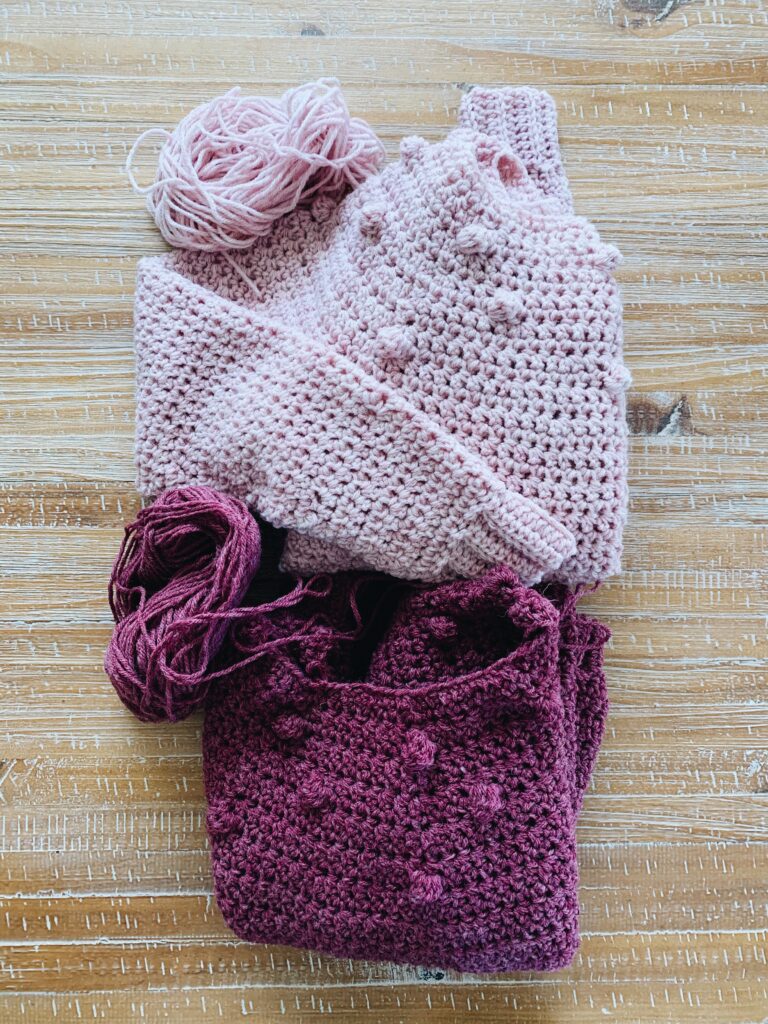 I made two of these sweaters to give as Christmas presents and I am currently making two more – one for my daughter for Valentine's Day and one for myself because I just love it so much.
I absolutely love making top-down, seamless sweaters and that's how this sweater is designed.
You start with the yoke and work your way down with little increases until you get to the body of the sweater. Then you repeat a few rows over and over again until it's the length you want. Next, add the sleeves and voila, you have made a sweater!
The sweater pattern calls for Lion Brand's Wool-Ease yarn, which has become one of my favorites to work with.
Here are the colors I chose for the Sonnet crochet sweater pattern:
The Pemba Cardi from TL Yarn Crafts' Toni Lipsey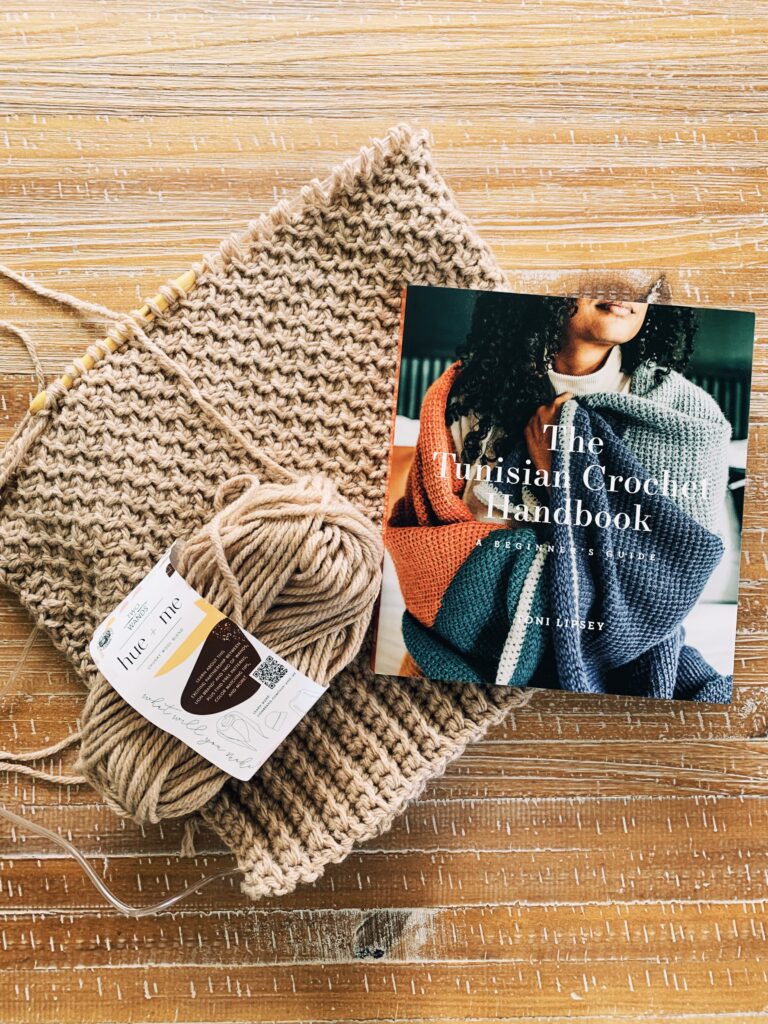 Have you seen Toni's newly released Tunisian Crochet Book? It's called The Tunisian Crochet Handbook and it's amazing!
Unfortunately, the paperback version is out of stock right now, but you can get the Kindle version here.
I promised myself I would make at least three of the patterns from her book in 2022. I decided to start with the Pemba Cardi because I have quite a bit of Lion Brand's Hue + Me yarn.
The pattern calls for a weight 5 chunky yarn. I just started on it and can already tell this is going to be a go-to cardigan in my wardrobe.
My Own Tunisian Crochet Blanket Pattern
I am almost done wrapping up a new Tunisian crochet blanket pattern that I teased about on Pinterest and Instagram.
It's taking me a while to release because I had to wait on a yarn shipment.
All I need to do is attach the tassels, photograph the blanket and then I can release it. Look for it next week!
Other Random Finds
Books
I'm a reader. I'm either listening to an audiobook while I'm crocheting or I'm curled up in bed at the end of the day reading.
Here are a couple of books I just finished:
Firefly Lane – I'm a big Kristin Hannah fan. In fact, I read a couple of her other books last year: The Great Alone and The Four Winds. Both were so good.
I'm about to watch Firefly Lane on Netflix now that I've finished the book. If you've seen it, let me know if it's worth my time. 🙂
The Seven Husbands of Evelyn Hugo – A friend of mine recommended this book and I 100% trust his recommendations. He did not steer me wrong. I really enjoyed it.
Side note: This friend of mine actually owns a candle company called Sense Fiction. His first candle release smells amazing! Here's a description: "An elegant bookish candle that allows you to immerse yourself in your favorite fictional worlds."
Here's the website for you to take a look at. I would also recommend following them on Instagram for book recommendations.
Here's what I'm reading now:
The Lincoln Highway – I've heard nothing but rave reviews of this book and after being only one chapter in, it's got me hooked.
Recipes
50+ Mediterranean Diet Recipes – I'm a huge fan of the Mediterranean way of eating and this has become a go-to website for me.
I also highly recommend this book: The Mediterranean Method, if you want to become more educated about this lifestyle. The Lemon Chicken Orzo soup recipe in this book is on repeat in our house.
Wine
I'm a little bit of a wine geek – from trying every different kind/brand I can get my hands on to reading about winemaking, wine regions, and memoirs of people in the wine industry.
I signed up for Naked Wines and have loved having a variety from different winemakers.
If you're interested, you can use my link and get a $100 voucher good towards your first case. Full disclosure: If you sign up I get $40 to spend.
Your Turn!
I think that about does it for our first Friday Finds!
Now it's your turn…we would love to hear what crochet projects you're working on, what you're reading, what you're eating, etc.
Share away!
See you next Friday…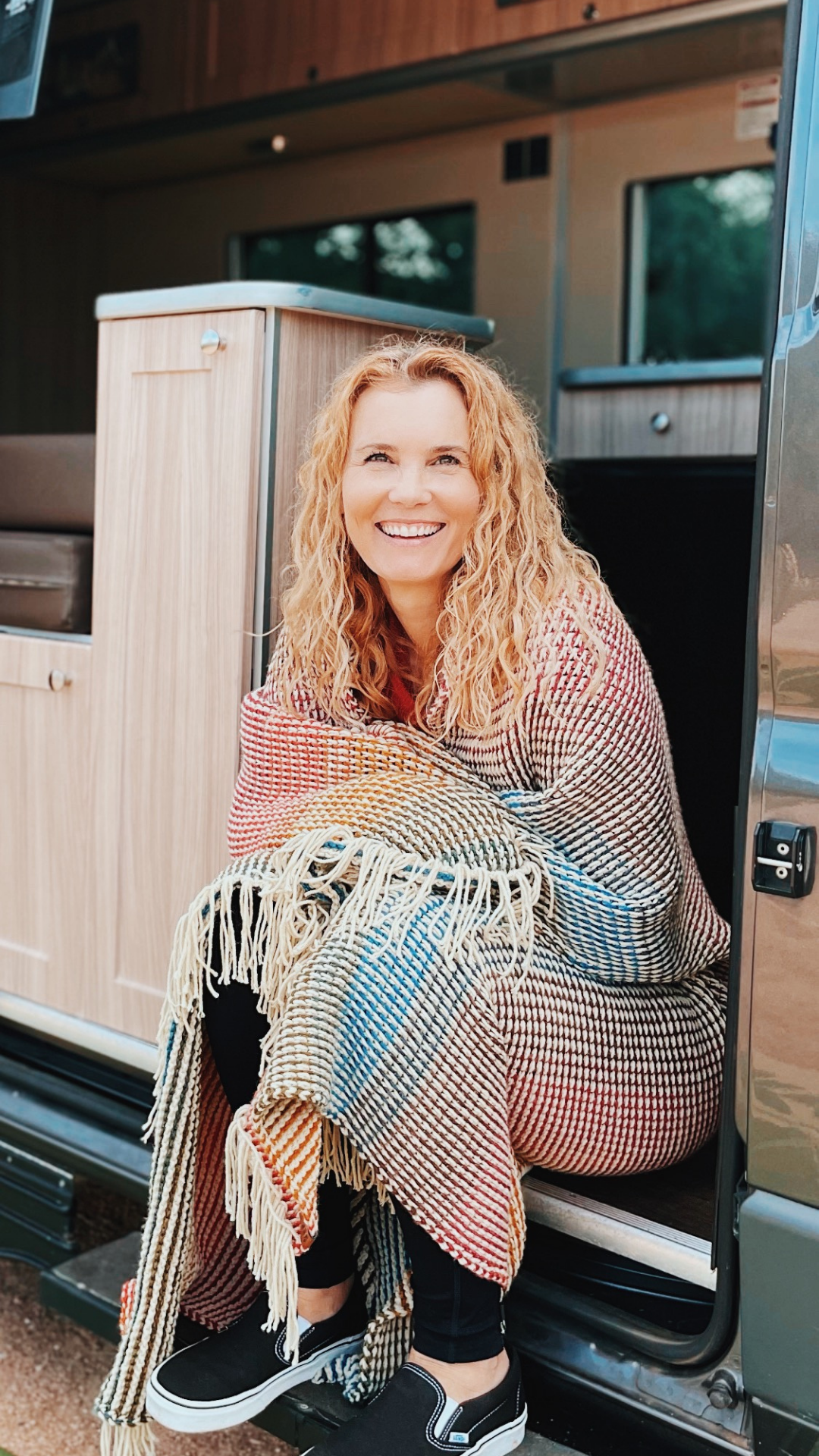 Hi! I'm Julie. I design modern crochet patterns and tutorials to help you learn to crochet. I've been crocheting for over two decades and with the gentle nudging of my husband, decided to turn this passion into a career. Although we travel a lot in our campervan, you'll never find me without a bag of yarn and projects.