Last Updated on October 13, 2021
If you're looking for a modern crochet blanket pattern that'll make a bold statement in your home, look no further.
The Sara blanket features two different textured crochet stitches in black and cream-colored yarns and is finished off with big tassels on the ends.
You can purchase the Sara crochet blanket pattern on the I Can Crochet That shop here or on our Etsy shop here.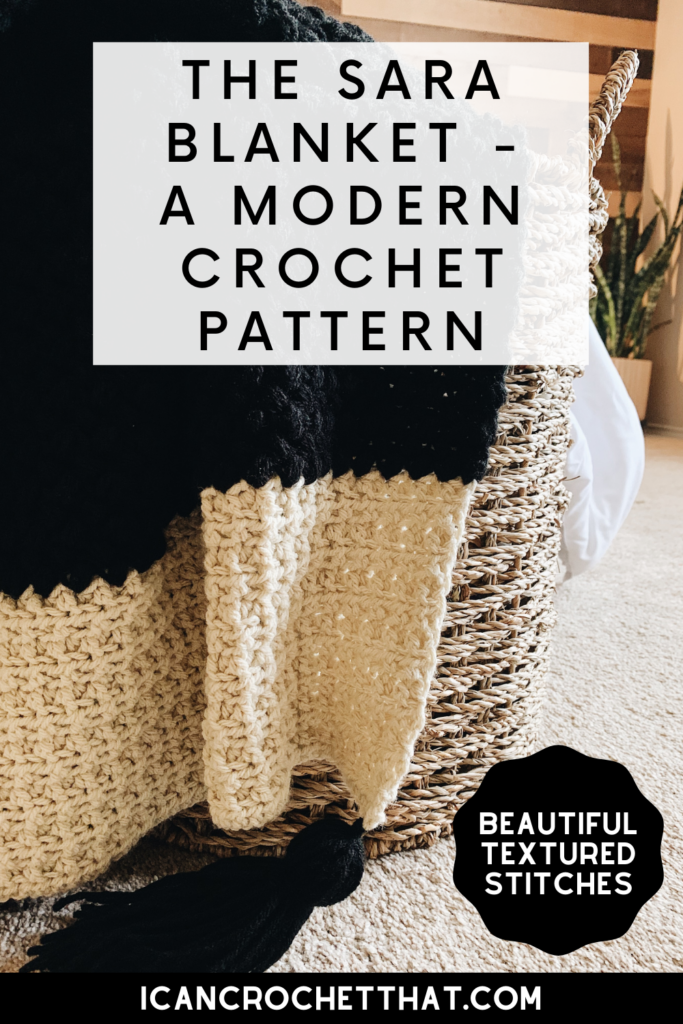 A Modern Crochet Blanket Pattern
The Sara blanket takes inspiration from Moroccan-style home decor, with its bold colors, patterns, and intricate textures.
Moroccan style is luxurious and elegant. You'll often find textiles with large tassels attached, giving it that finishing touch. This blanket features the bold colors of off-white and black, with textured stitches that work so well together and finished off with bold, fluffy, black tassels.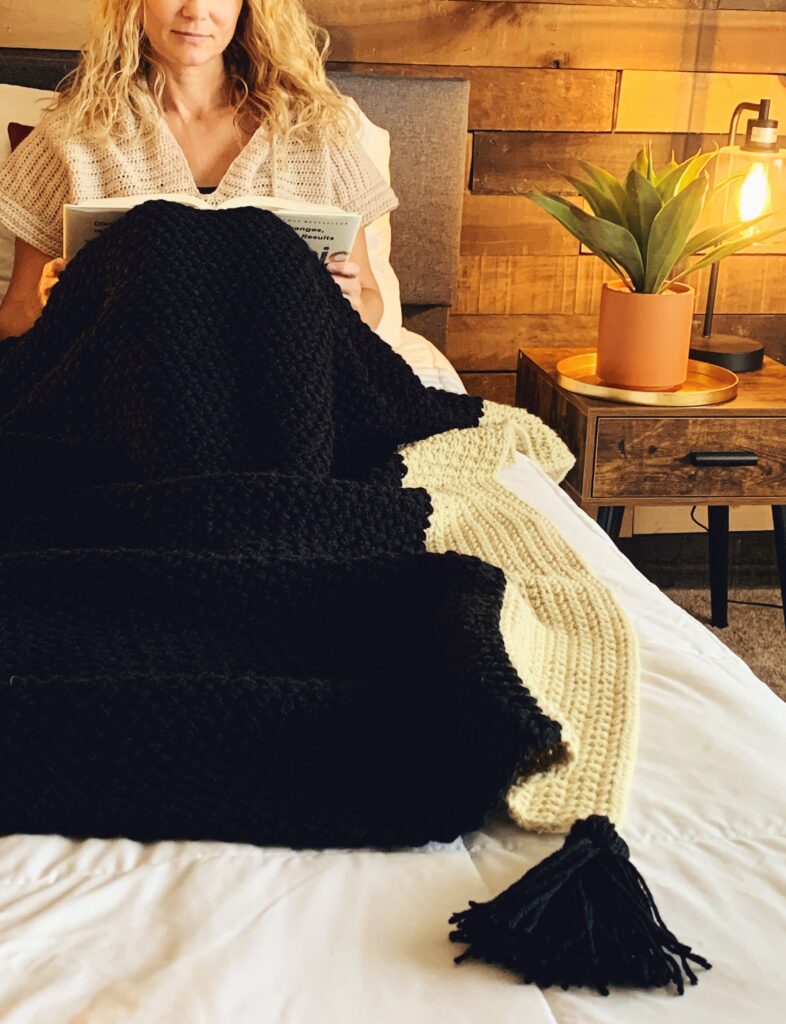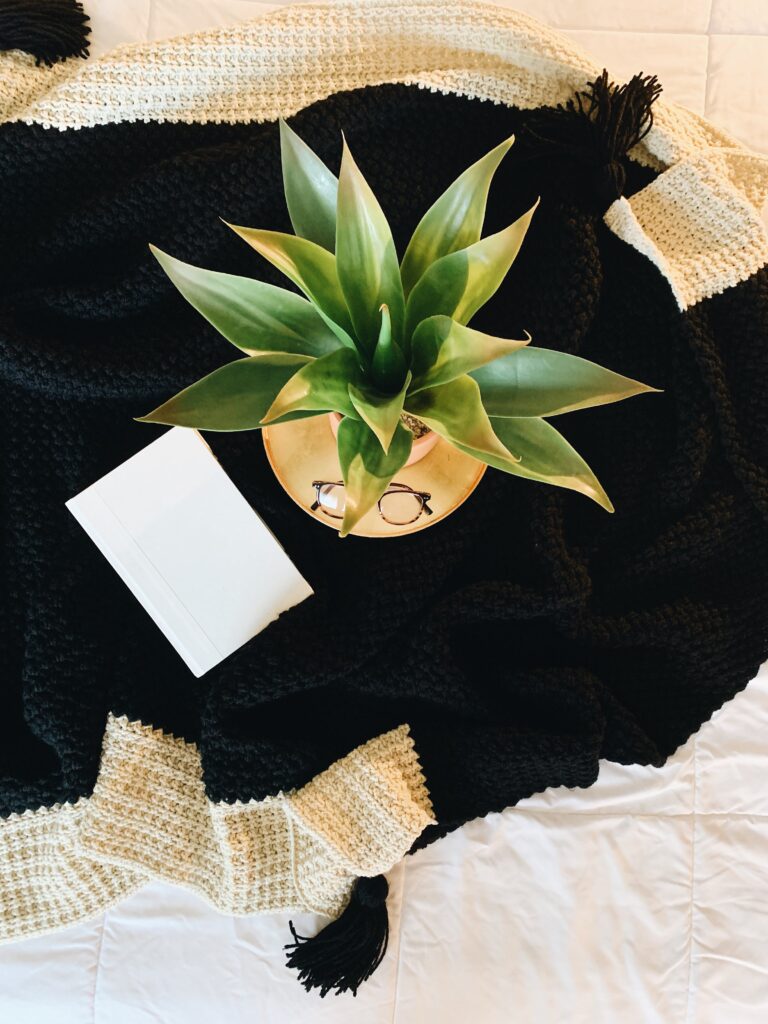 The Yarn
Earlier this year, Lion Brand announced some new colors being added to their Pound of Love line.
If you've purchased and/or made any of our crochet blanket patterns, then you probably noticed Pound of Love is a favorite of ours.
Why? Well, it's economical, really enjoyable to work with and the projects you make stand up to the test of time.
Plus, the colors.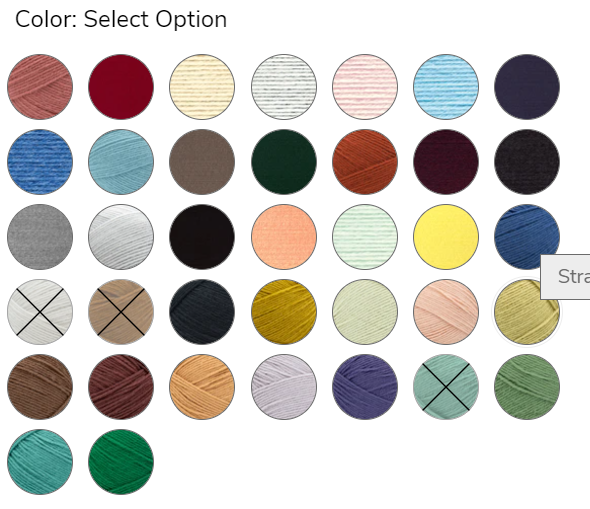 For the Sara blanket, I chose one of their new colors called Vanilla and decided to go a little bold with their black color as well.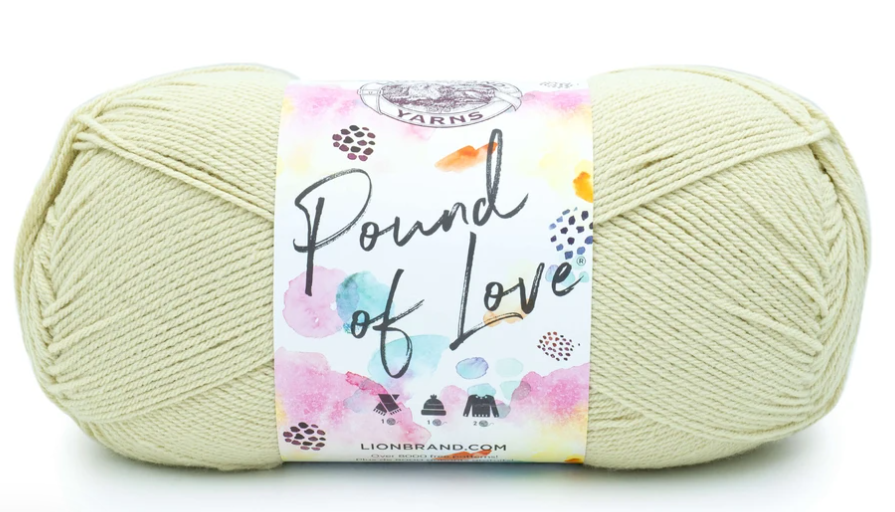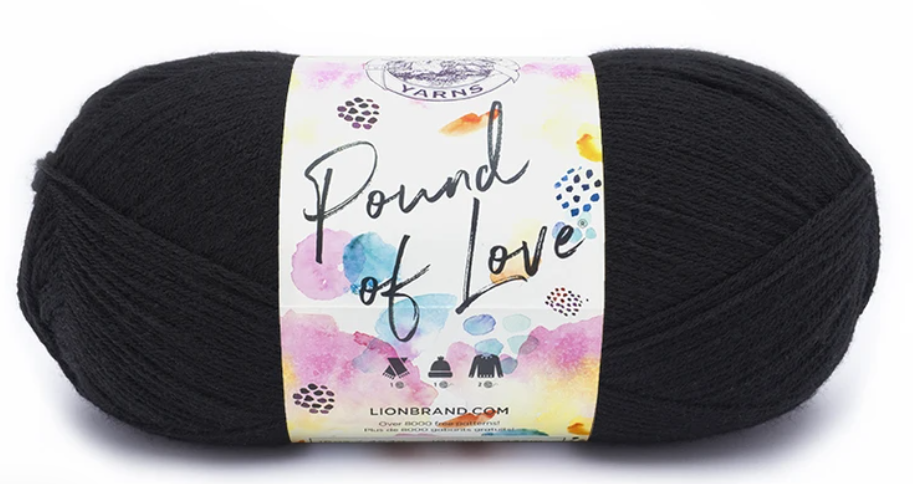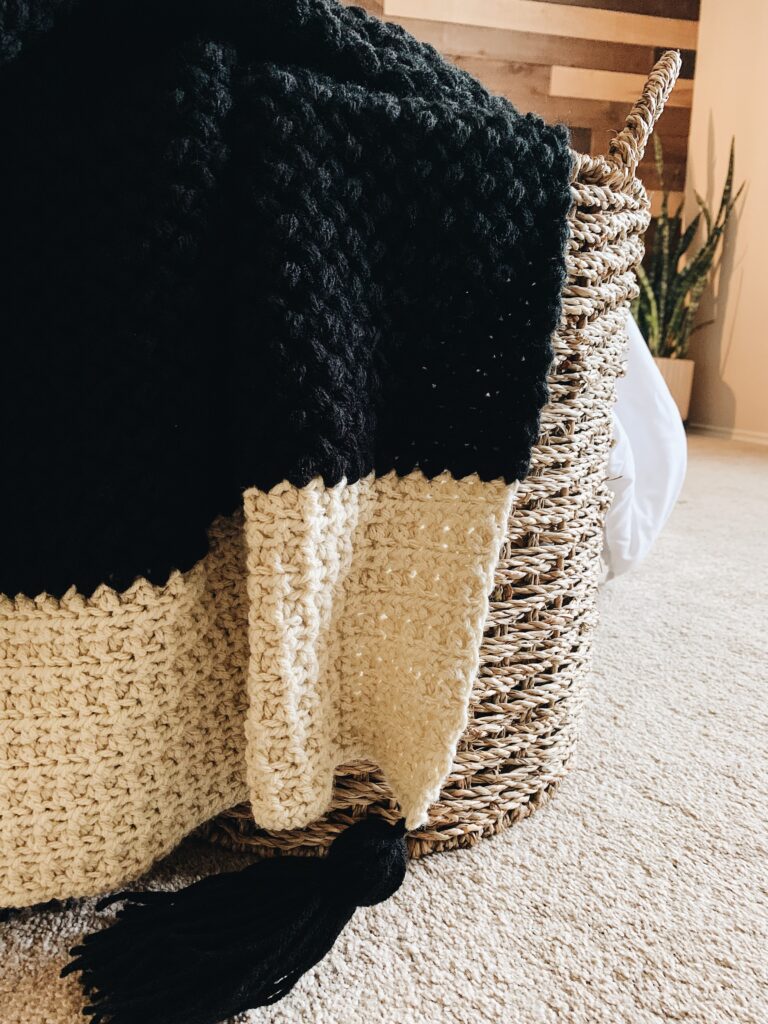 After posting the blanket pictures on our Instagram, quite a few people commented or DM'd me about how brave I was to use black yarn.
I'll be the first to admit that black yarn is a real pain to work with.
But, I've also found a lot of it depends on the crochet stitch. There are some stitches I would stay away from because it would just be too difficult.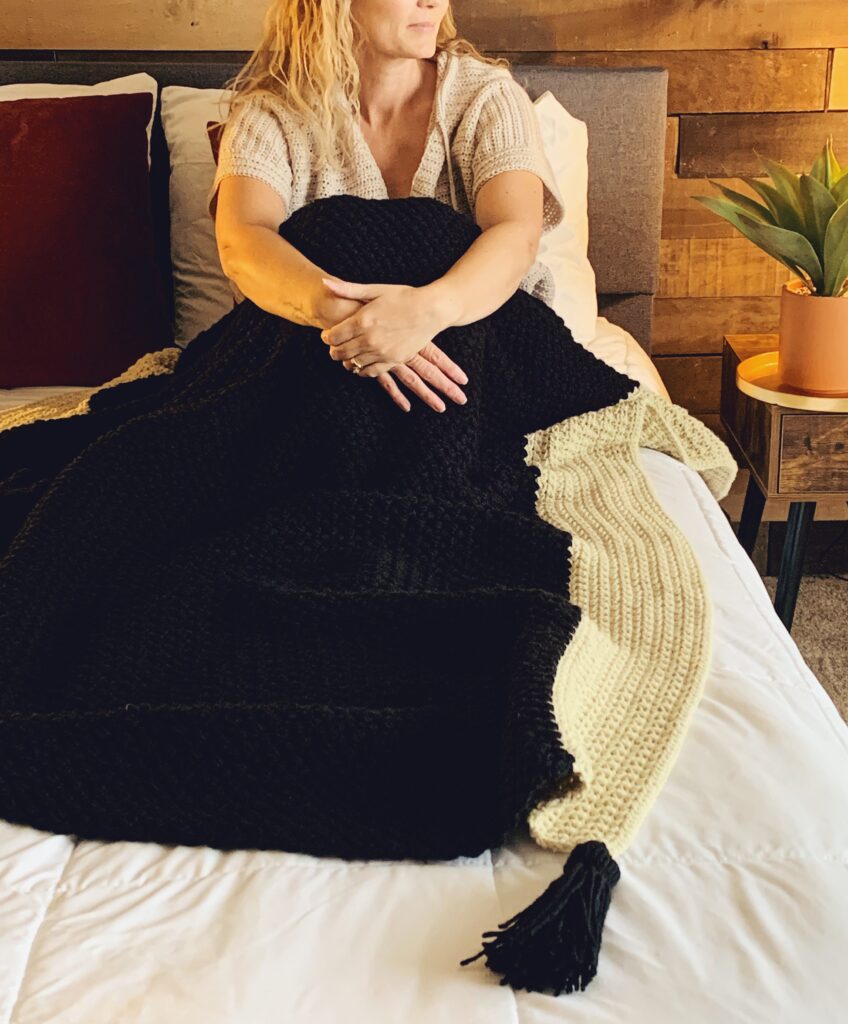 The Stitches
The stitch I used for part of this blanket, the Bean Stitch, made working with black yarn a breeze. Here's a video tutorial I put together for this super fun and gorgeous stitch.
For the stitch made with the Vanilla yarn, I actually don't know what to call it except incredibly satisfying. 🙂
So I just went with calling it hdc blo hdc flo. I love the texture of this stitch.
Here's a video tutorial for the hdc blo hdc flo stitch.
The Pattern
The Sara blanket pattern is available for purchase on the I Can Crochet That shop here or on our Etsy shop here.
The blanket is worked length-wise and is quite large. I wanted it to fit on the end of our queen-size bed and be a blanket we could snuggle under during the cold months.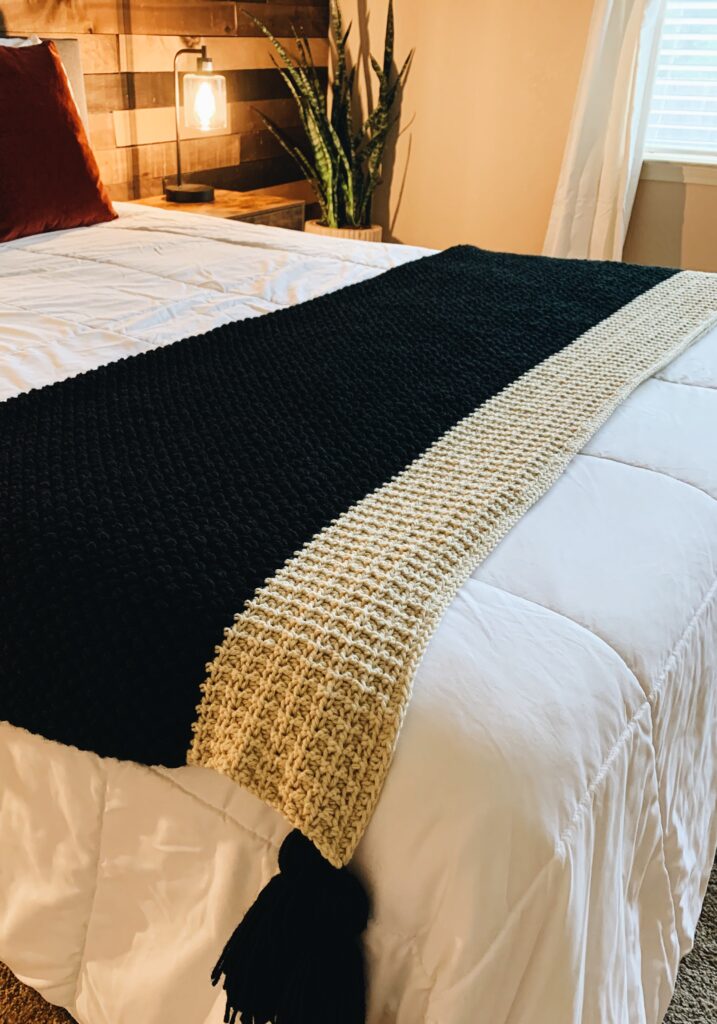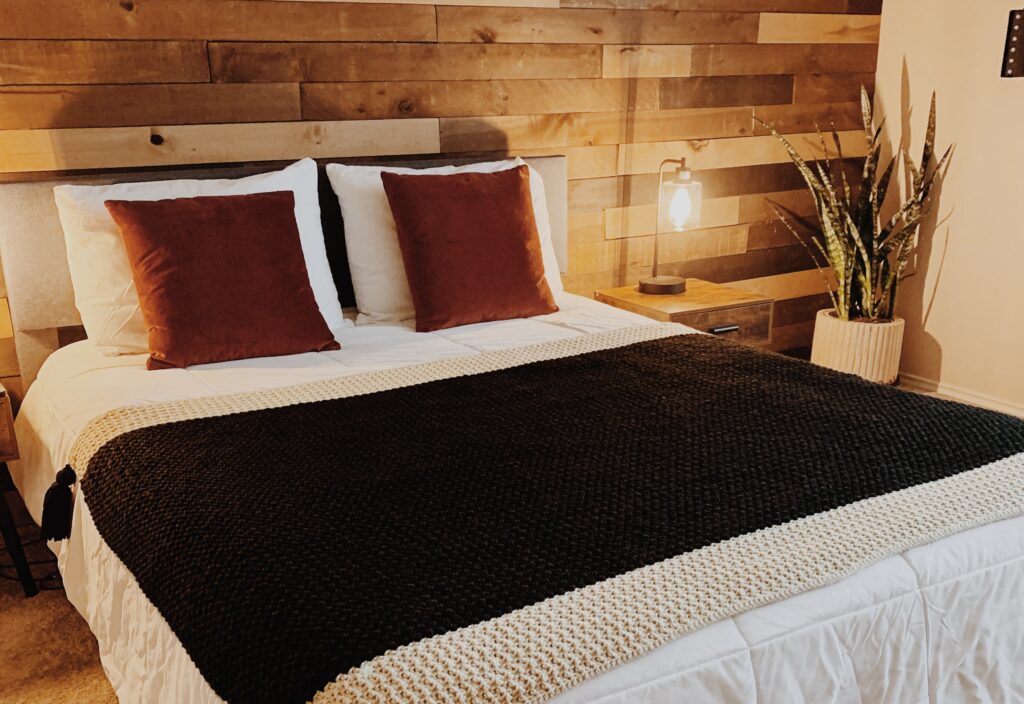 This pattern is super easy to change to the size you want, whether that's a smaller throw or even a baby blanket.
All I Can Crochet That patterns are Buy 2, Get 1 Free. Just look for the coupon code on the shop and the Etsy store.
I hope you enjoy making this blanket as much as I did!
Looking for More Lion Brand Pound of Love Crochet Patterns?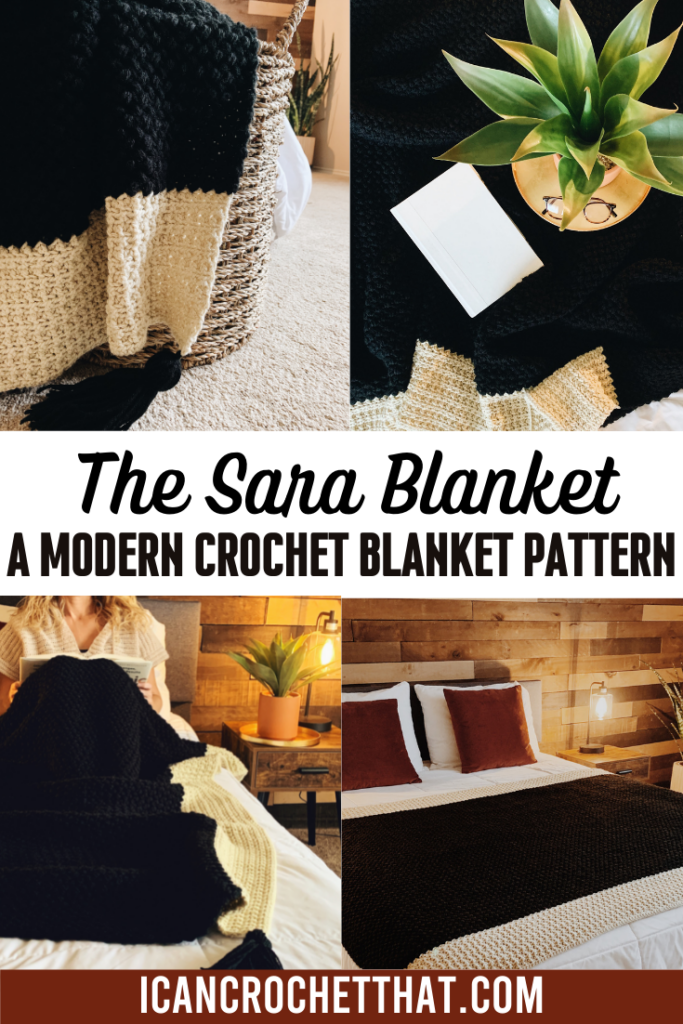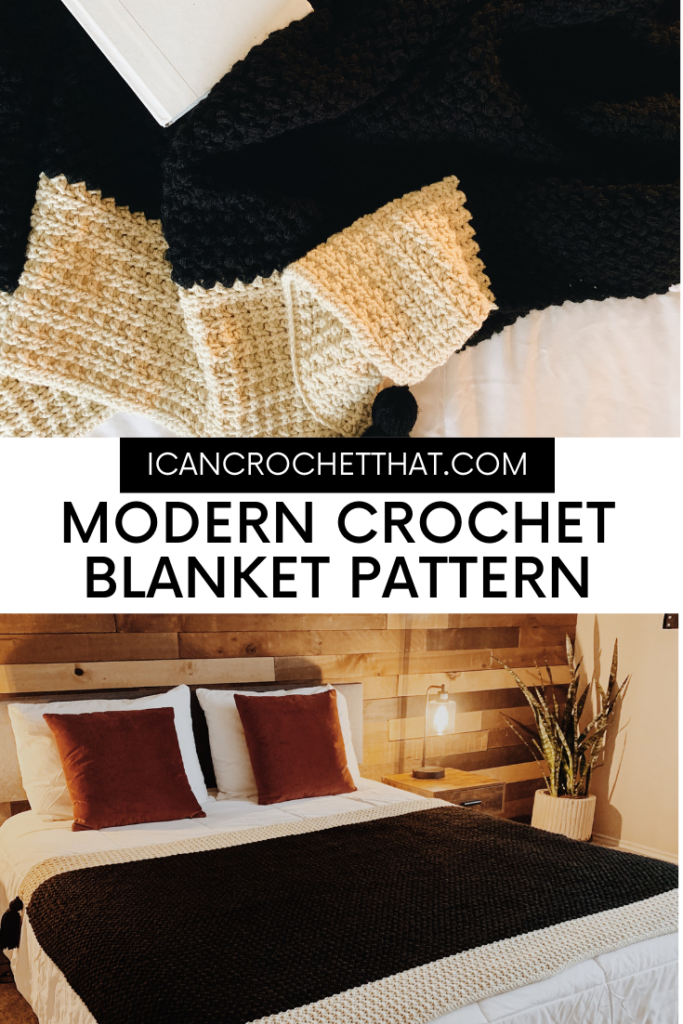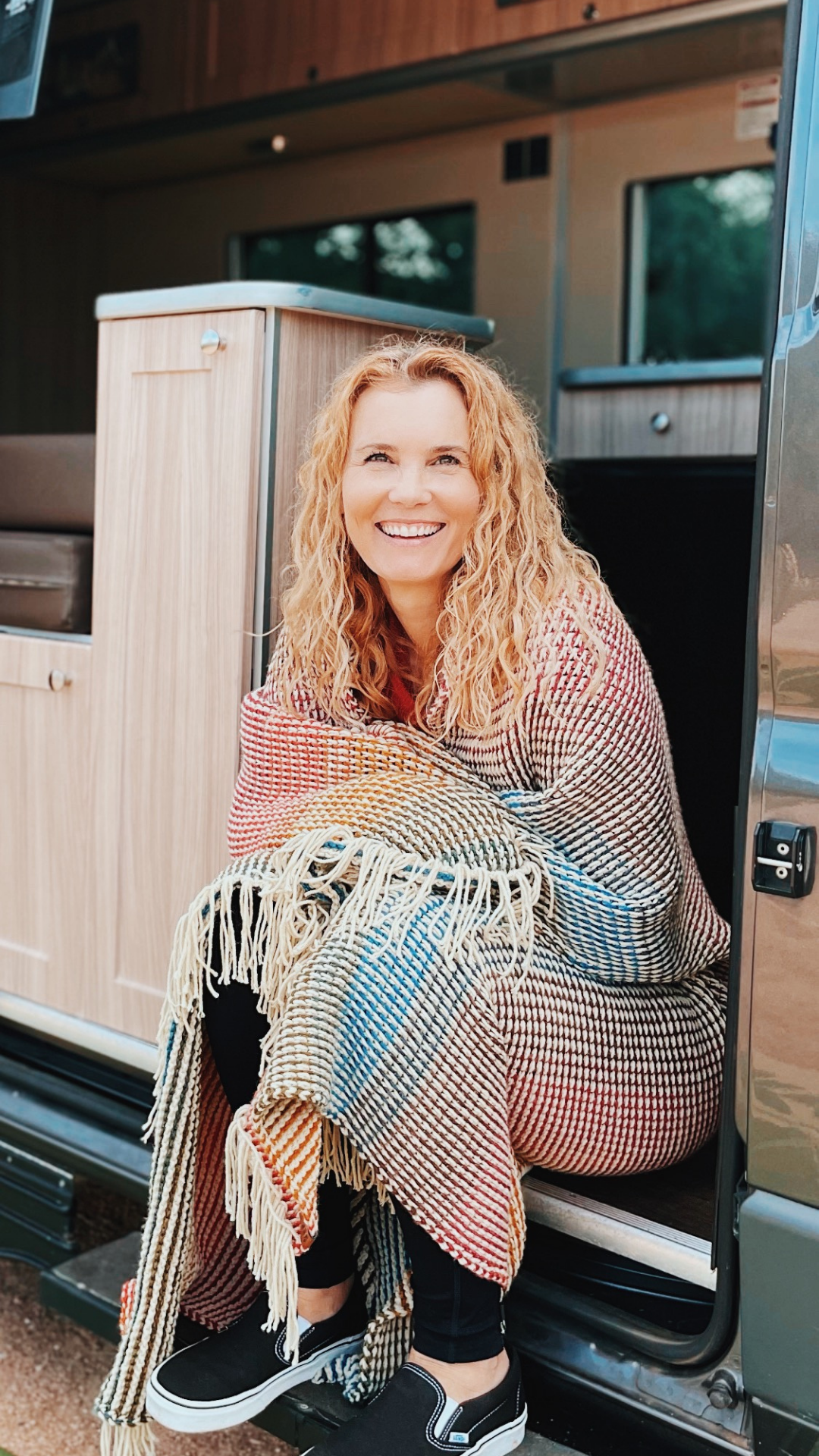 Hi! I'm Julie. I design modern crochet patterns and tutorials to help you learn to crochet. I've been crocheting for over two decades and with the gentle nudging of my husband, decided to turn this passion into a career. Although we travel a lot in our campervan, you'll never find me without a bag of yarn and projects.