Inside: Embark on your crafting journey with our curated list of 21 Tapestry Crochet Projects for Beginners! These easy and engaging patterns are the perfect introduction to tapestry crochet, providing step-by-step guidance for each delightful project.
Whether you're an absolute beginner or simply looking for easy, relaxing patterns, you're in for a treat with these 21 beginner-friendly tapestry crochet projects.
Each project is perfect for those just starting out, offering straightforward instructions and lots of fun along the way.
Get ready to fall in love with the vibrant, cozy world of tapestry crochet!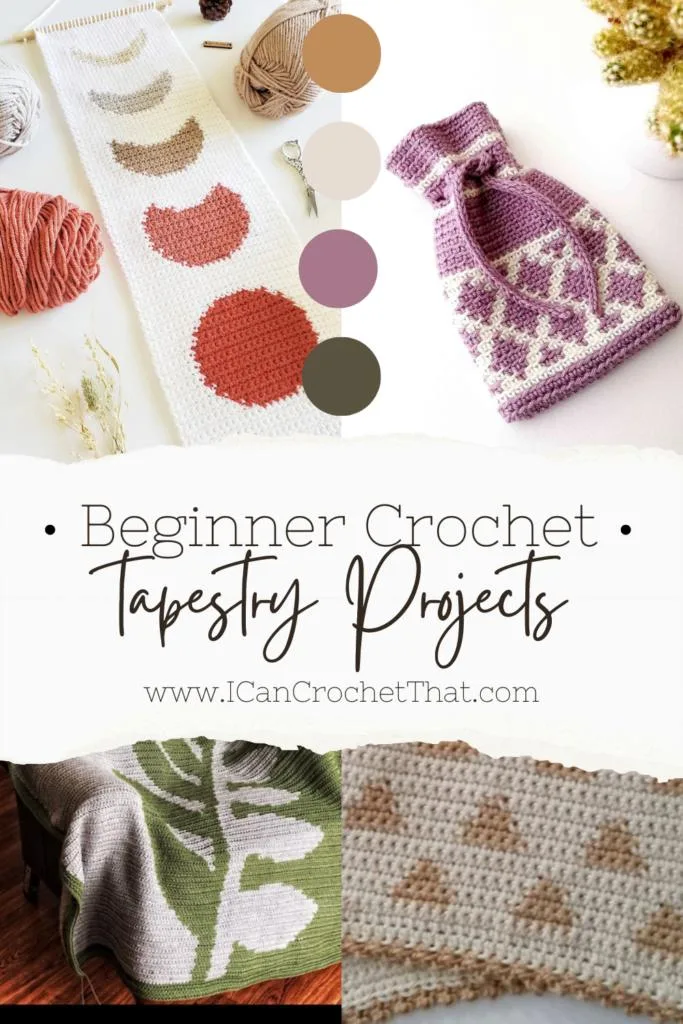 Dive into 21 Crochet Tapestry Projects for Beginners!
There are so many different crochet techniques out there, like amigurumi, Tunisian, mosaic, and corner-to-corner. But the one I personally like the most is tapestry crochet.
You can easily create beautiful pictures with tapestry crochet, from your beloved pet to a mountain landscape. It's a unique alternative to wall art but can be used for so many other things.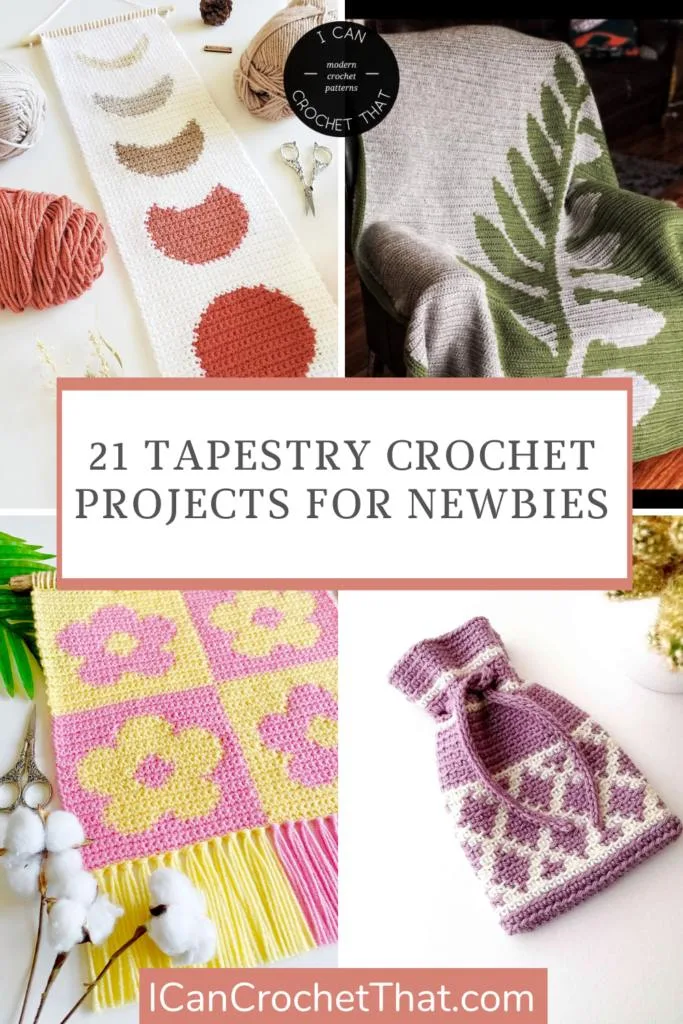 Today I have 21 projects that use the tapestry crochet technique, from pencil cases to wall hangings to blankets.
These projects are all beginner-friendly, with easy-to-read grids and detailed instructions.
All you have to know how to do is switch colors while crocheting, but several of these patterns have a tutorial on how to do that.
So without further ado, here are 21 tapestry crochet projects to start out with!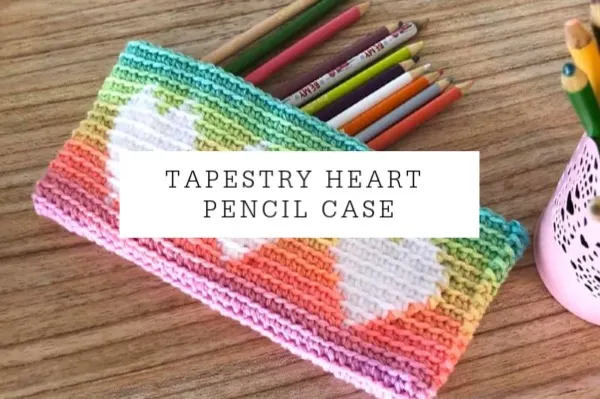 Beginner Tapestry Crochet Projects
Hey, crochet newbies!
Dive into the colorful world of tapestry crochet with our roundup of fun and simple projects perfect for beginners.
These easy-peasy patterns will help you get the hang of the basics and leave you with some super cute handmade creations to show off!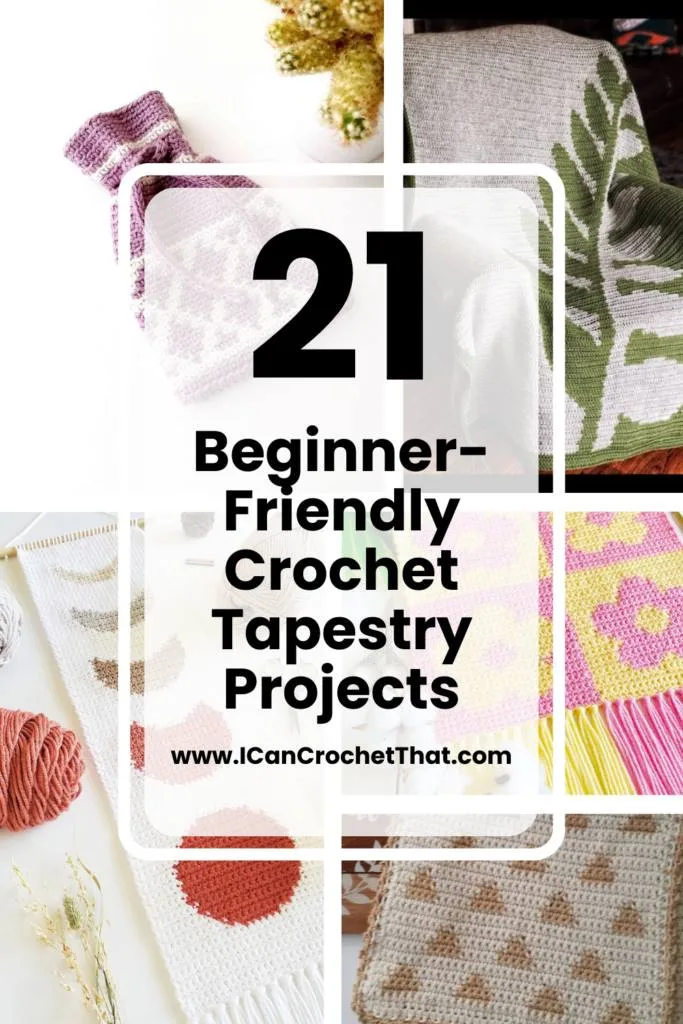 That's a wrap on our cozy collection of 21 beginner tapestry crochet projects! Each pattern is a stepping stone into the colorful realm of crochet, offering a satisfying and enjoyable crafting experience even for complete newbies. So, grab your hooks and yarn, and let the adventure begin!
Want More Beginner-Friendly Crochet Projects?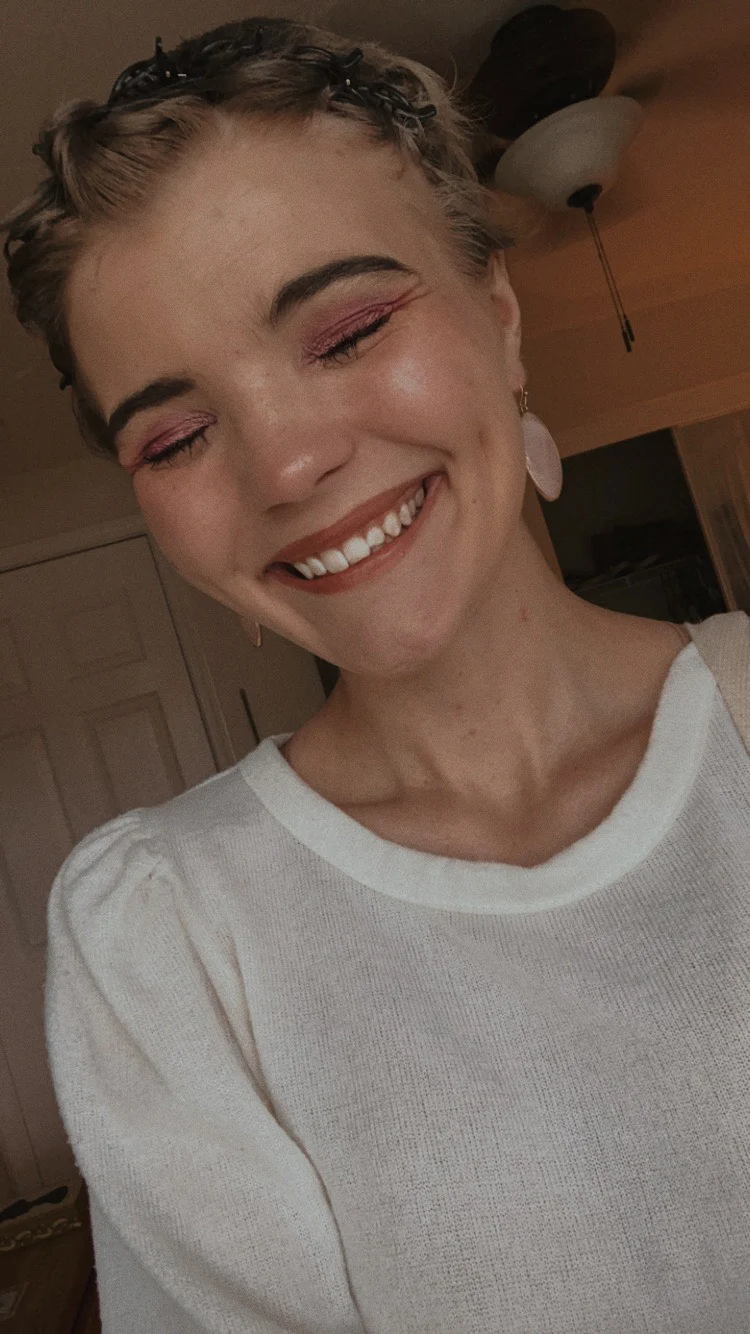 Hannah is the eldest of the Bonner family's three kiddos. She graduated from the University of North Texas with her Bachelors in Elementary Education. She enjoys reading, yoga, movies & TV, and (obviously) crocheting. She is excited about furthering her writing career & spending her days surrounded by yarn. All the yarn.