Ready to get cozy? Check out this round-up of crochet slipper patterns for one very relaxing night in.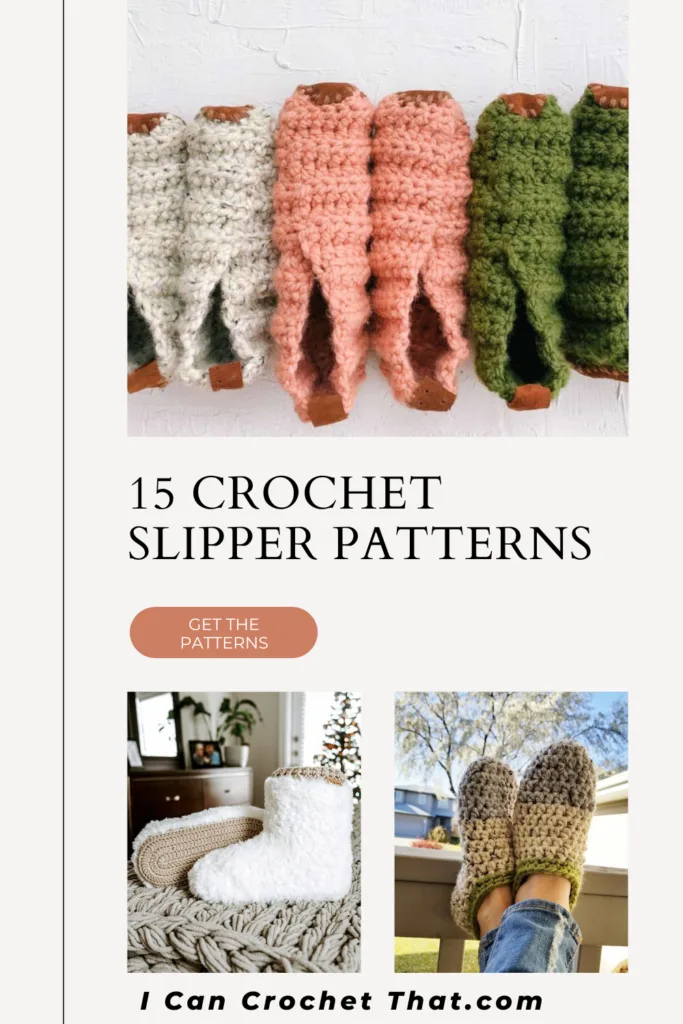 As an avid shoe-hater, slippers are simply one of my favorite things (cue Mary Poppins).
They're soft and cozy, made for chilly inside days by the fire with a movie and your latest crochet project.
They don't have the uncomfy shoe feeling, but I'm not barefoot.
It's a giant sock. What's not to like?
I've rounded up fifteen crochet slipper patterns to try. Try one, try them all!
And after you've taken a look at these crochet slipper patterns, read on to get some basics for making your own pair.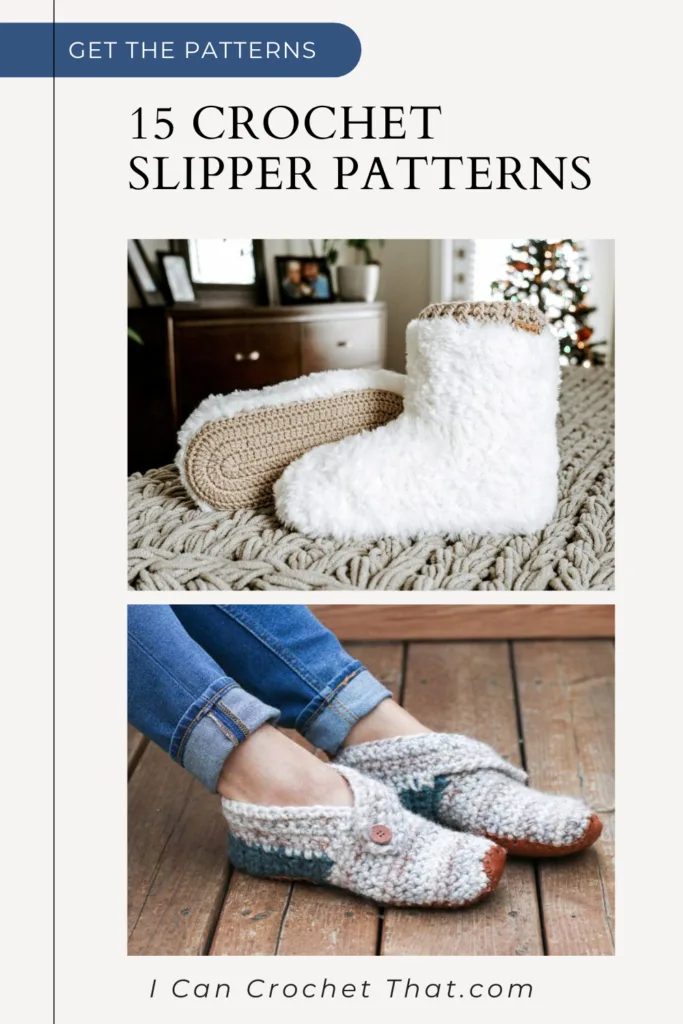 15 Crochet Slipper Patterns for a Cozy Night In
15 Crochet Slipper Patterns
How do You Crochet a Simple Pair of Slippers?
Crochet slippers are a fun way to keep your feet nice and warm during those cold fall and winter months. Plus, they're just fun to make!
With simple materials and some patience, you can create a pair of slippers that you'll love and will last season after season. Here's how:
Materials Needed
To get started, you will need the following materials:
Yarn in your desired color
Crochet hook
Tape measure
Scissors
Stitch markers (optional)
Pompom maker (optional)
One of the 15 crochet slipper patterns listed above!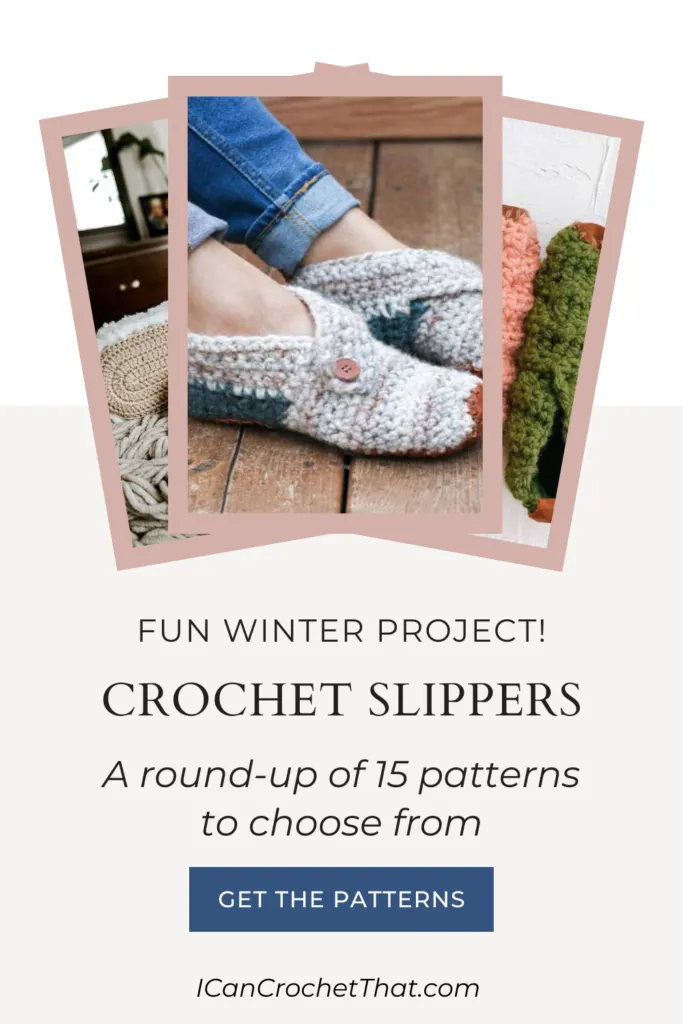 Step-by-Step Guide
Here are the basics when it comes to making a very simple pair of crochet slippers.
Step 1: Measure Your Foot
Use a tape measure to measure around your foot and ankle. Make sure to measure both feet as they can be slightly different sizes.
Write down these measurements so you can access them later.
Step 2: Pick Out Yarn
Select yarn according to the pattern instructions and in your favorite color.
If you can't find the yarn listed in the pattern or you're wanting to shop from your yarn stash, a great resource for finding good substitutions is www.yarnsub.com.
For example, I typed in Lion Brand Pound of Love Yarn and this was the first result.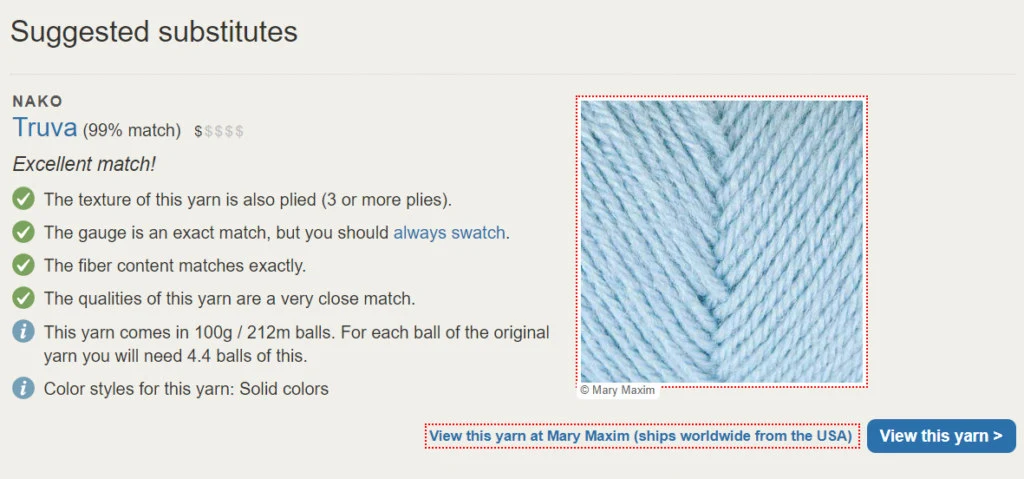 It's a great resource to either shop from your stash or find a compatible yarn if the one in the pattern isn't available.
Step 3: Start with the Toe
Most basic crochet slipper patterns will have you starting with the toe. Either by making a magic circle or working in the round.
Unless of course, you decide to make these slippers, which are made entirely out of a rectangle!
Step 4: The Sides
The next step is usually working up the sides and the heel. Some of the patterns tell you to try on your slippers as you go, so you can make sure they fit.
Step 5: Finishing Touches
Now for the fun part! The finishing touches.
For an extra special touch, you can add pompoms, fringe, buttons or even leather soles.
Now it's time to slip those feet into your new pair of crochet slippers.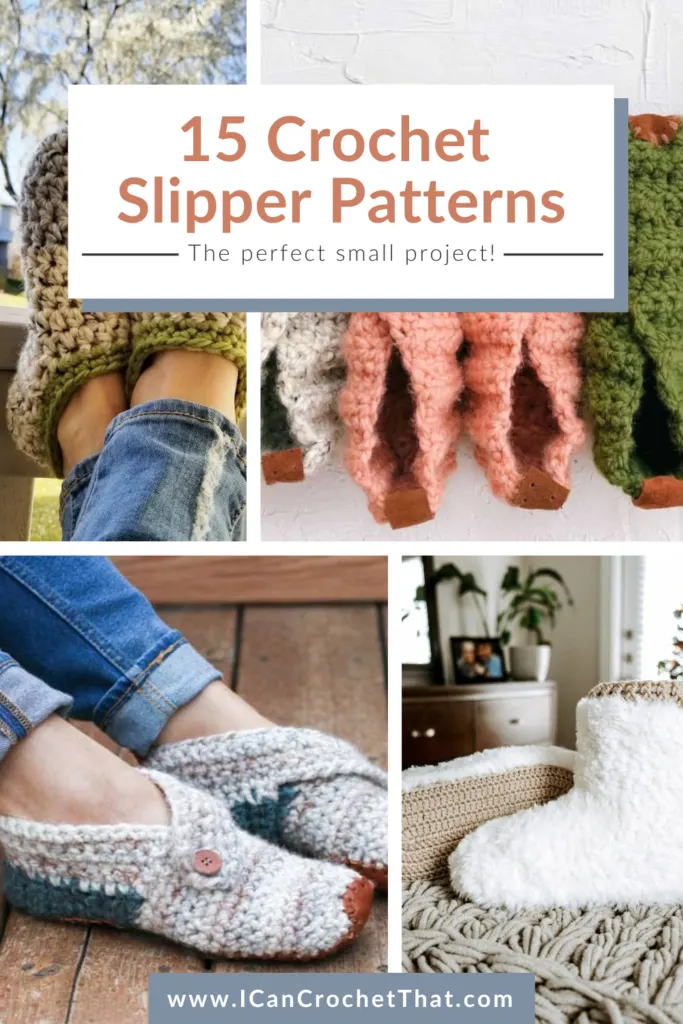 How to Make Crochet Slippers Non-Slip
Whether you're making a pair of these for yourself, your kiddos or possibly a grandparent, sometimes you just need a little extra grip on the bottom.
So, how do you make crochet slippers non-slip? Several ways:
You can add leather soles to the bottom after you've finished crocheting your slipper. Follow the instructions (found at the bottom of the post) from this crochet slipper pattern.
Apply puff paint for fabric in lines to the soles of your slippers. Just make sure you let it dry for 24 hours before use.
Apply hot glue using a hot glue gun and sticks – If you're crafty, most likely you already have some hot glue laying around.
Sew on shelf liner to the soles of your slippers – Say what?! Yep, that shelf liner you use in your kitchen can be cut and sewn to the bottom of crochet slippers for some ncie grip.
Are You Ready to Choose One of These Crochet Slipper Patterns?
We hope we helped you find just the right pattern to make the perfect pair of crochet slippers.
For more cozy crochet patterns perfect for fall and winter, check out these round-ups: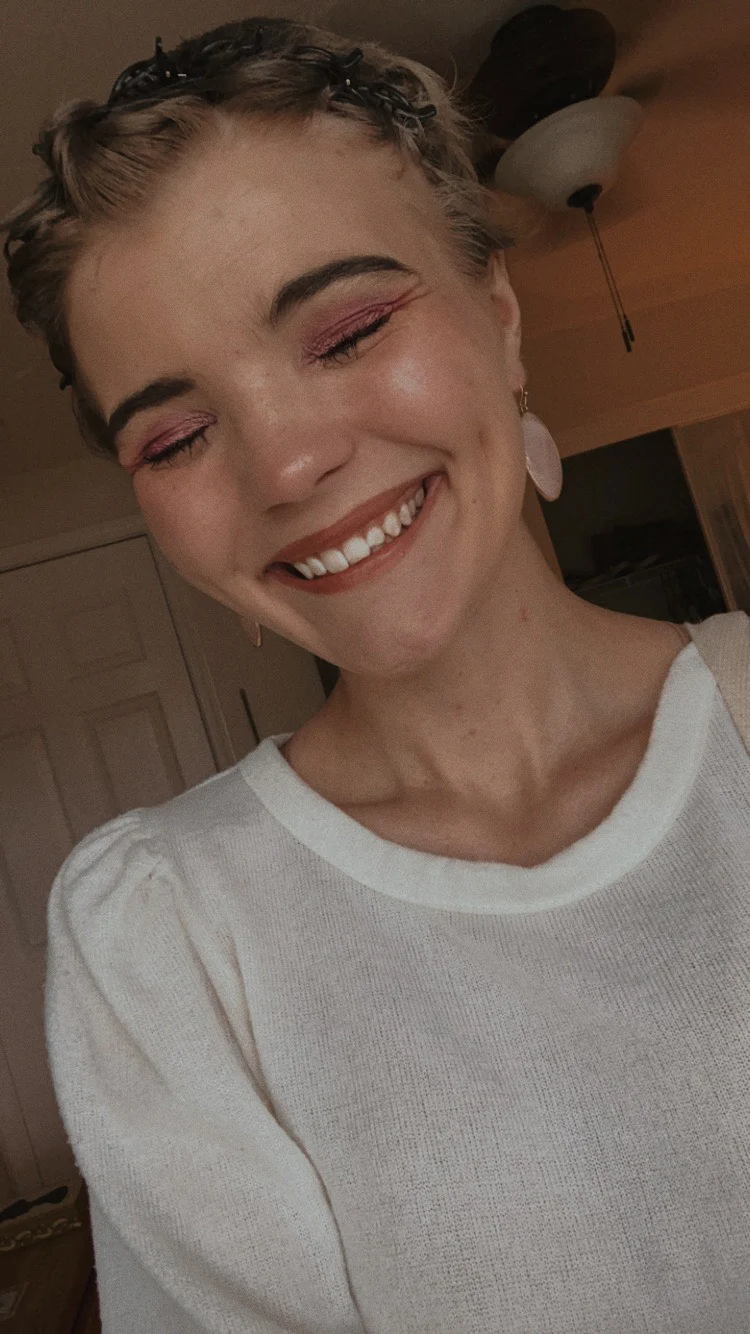 Hannah is the eldest of the Bonner family's three kiddos. She graduated from the University of North Texas with her Bachelors in Elementary Education. She enjoys reading, yoga, movies & TV, and (obviously) crocheting. She is excited about furthering her writing career & spending her days surrounded by yarn. All the yarn.