Last Updated on October 4, 2021
Have you ever made a handmade sweater? If not, now is the time to get started! Enjoy browsing through these 15 crochet sweater patterns to keep you warm this winter.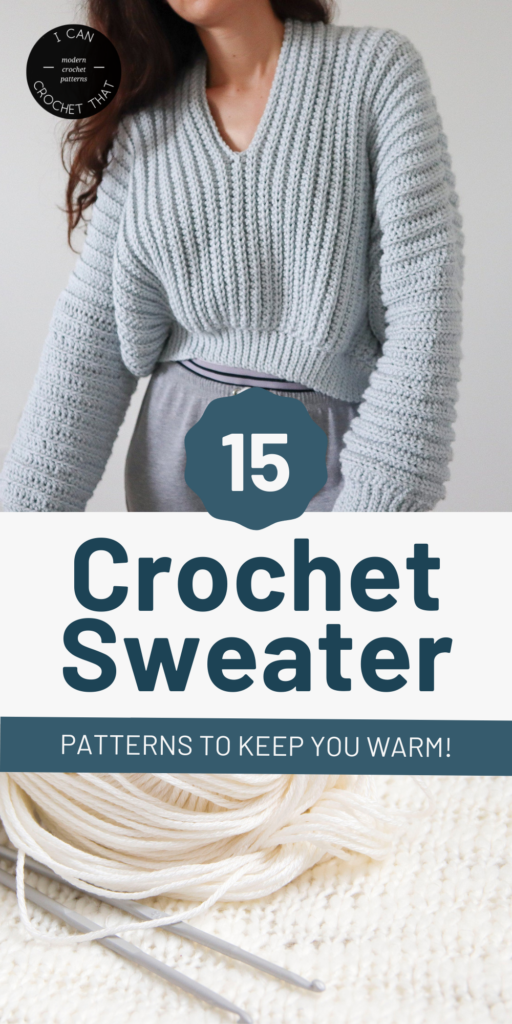 Fall has officially arrived and I have just started my first sweater of the season!
There are so many patterns out there that it can be difficult to choose which one to choose first. So to help you get started, here are fifteen crochet sweater ideas for this fall and winter.
15 Crochet Sweater Patterns
1. Super Slouchy Crochet Sweater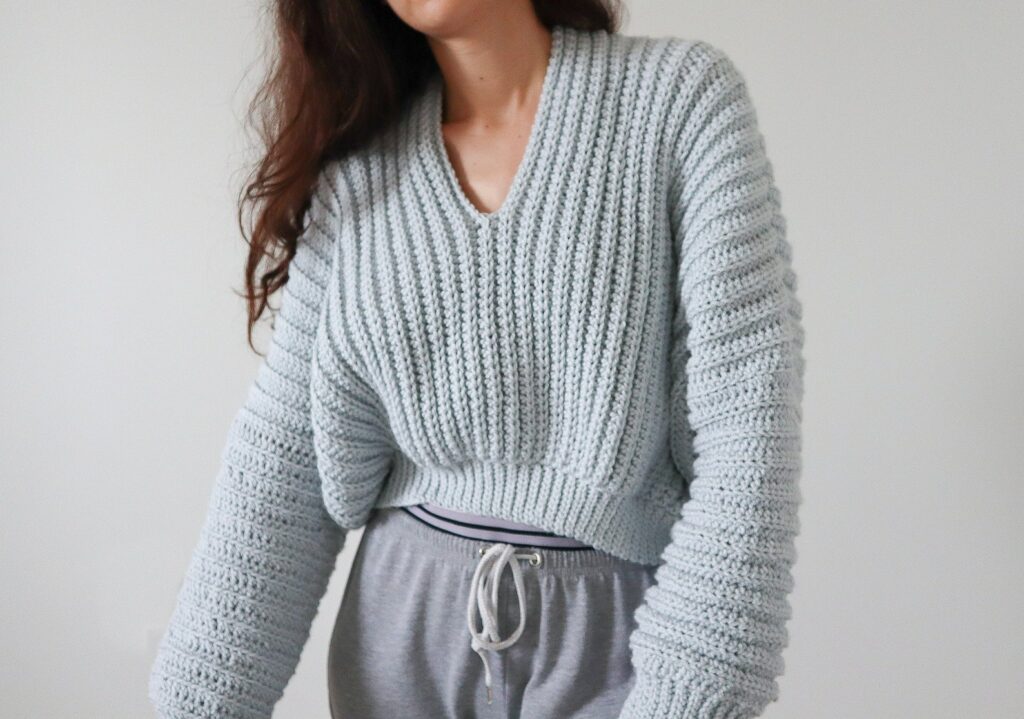 Everybody loves a good slouchy crochet sweater. It's the ultimate piece of comfort clothing, and this one from The Snugglery Patterns is pretty quick and easy to work up.
The pattern is available on her Etsy store here.
2. Ribbed Crochet Sweater
A classic ribbed sweater is a necessity for fall, and this one from For The Frills is perfect for beginner and advanced crocheters alike.
You can find the pattern for free here.
3. Entwined Chic Cable Crochet Sweater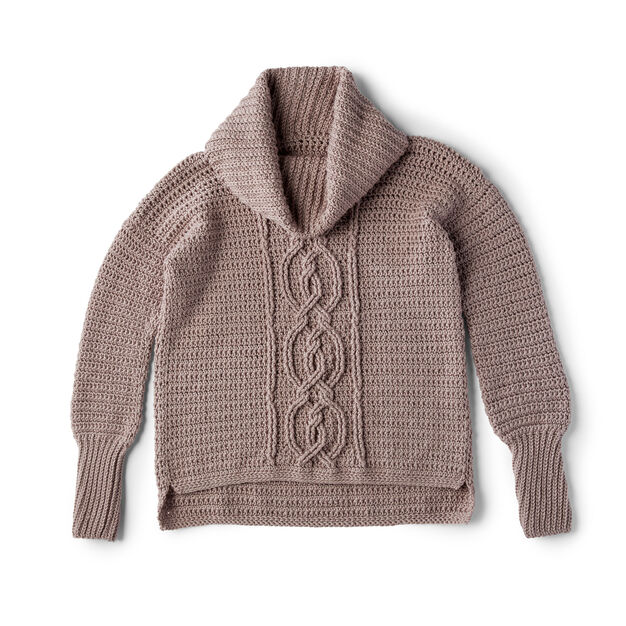 This stylish cable sweater features a cable pattern down the front, long cuffs, and a slouchy turtleneck.
You can find the pattern for free on Yarnspiration's website here.
4. Homegirl Sweater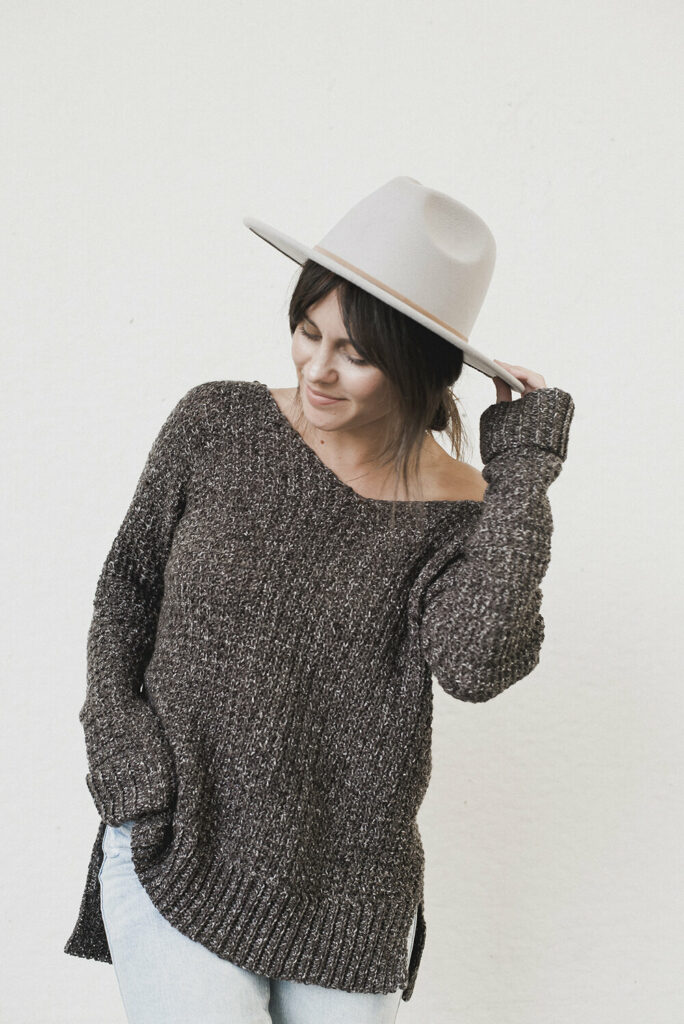 I think this sweater from Meg Made With Love can be worn quite literally anywhere.
Its classic, relaxed design makes it perfect for an autumn bonfire, a brunch date with friends, or (as the name suggests) a day around the house!
The pattern is available for free here.
5. Autumn Belle Crochet Sweater
This lightweight sweater is made with light cotton yarn and is absolutely adorable. It features bell sleeves that may look complicated, but are actually super easy to make.
The pattern is available for free here.
6. Monochrome Crochet Sweater
This striped sweater features one color in different shades for a monochrome look and is made with a thinner, lighter yarn for crisp definition.
You can find the pattern for free here.
7. Mosaic Cropped Crochet Sweater
This cropped raglan sweater has the prettiest mosaic detailing that actually works up pretty easily. It also has a simple, straightforward construction.
The pattern is available for free here.
8. Juniper Crochet Sweater
Textured sweaters are my favorite type of crochet sweater to make, and I definitely see myself making this one in the near future (when it gets a little chillier here in Texas).
This one from Crochet With Carrie is easy and suitable for beginners.
You can find the pattern for free here.
9. Everygirl Crochet Sweater
This striped crochet sweater has a soft, gorgeous color palette. It's comfy cozy and super easy to construct.
You can find the pattern on Hooked On Homemade Happiness's website here.
10. Nautical Knots Crochet Sweater
This chic, nautical-themed sweater from Joy of Motion Crochet is "the perfect introduction to top-down garment construction", according to Sarah Truesdell.
You can find the pattern for free on her website here.
11. Bead Stitch Crochet Pullover Sweater
Once again, textured sweaters are my favorite and this bead stitch sweater is just the cutest. It is advanced beginner-friendly with just double crochets and single crochets.
You can find the pattern for free here.
12. Colors of the Rainbow Crochet Sweater
The thing I love about this sweater is how many things you can pair it with! The variety of colors makes it easy to pair with a solid colored skirt, jeans, corduroy pants, and so many more.
You can find the pattern for free here.
13. Lola Crochet Sweater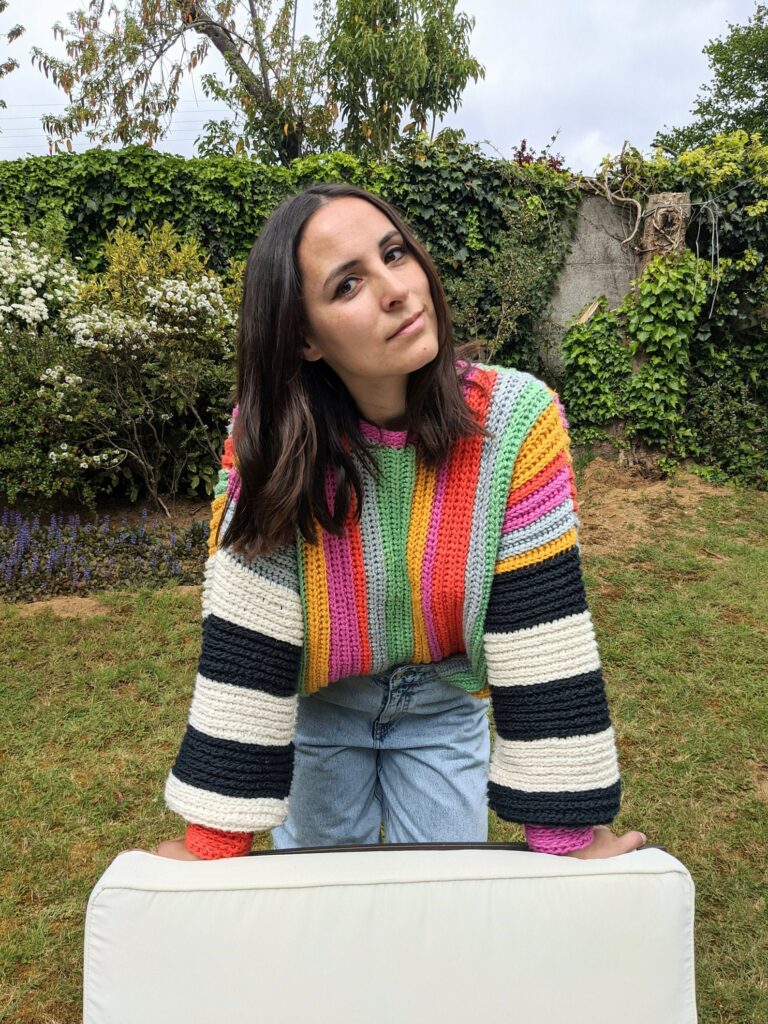 I am in LOVE with this trendy and colorful sweater from Lola's Crochet Store.
It looks like something you'd find in an Anthropologie or Madewell, but you can make it with your own two hands.
The pattern is available on Lola's Etsy shop here.
14. Bobblicious Crochet Sweater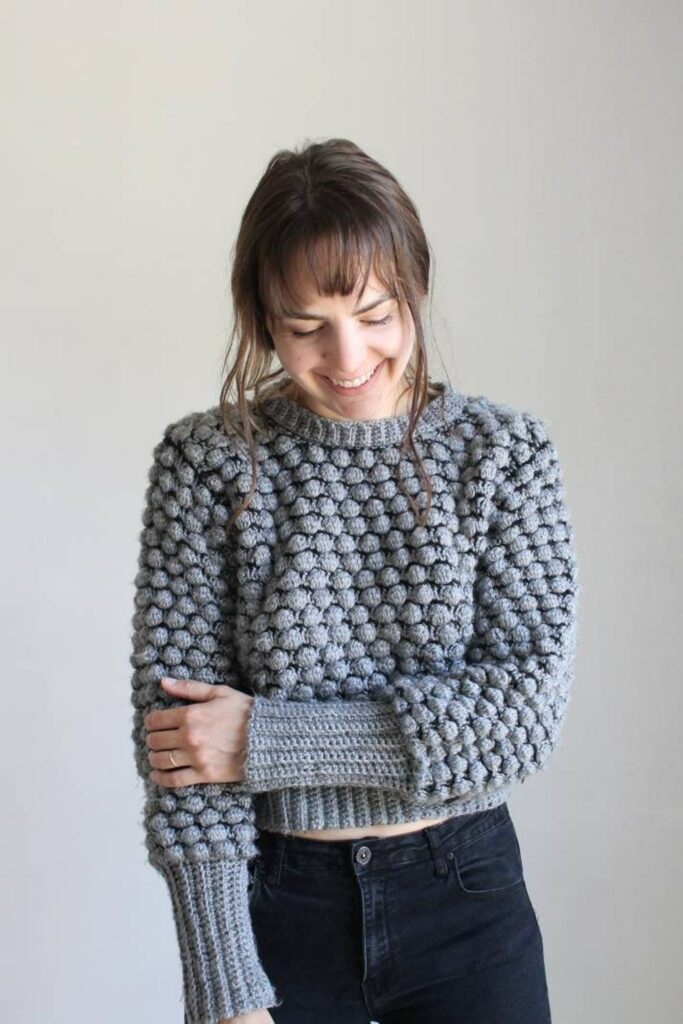 I'm pretty sure this is the coziest-looking sweater I've ever seen. The bobbles make for a great texture and intricate, fun design.
You can find the pattern on Kay Krochets' Etsy shop here.
15. From The Top Crochet Sweater
Finally, we have this colorful turtleneck from Yarnspirations. The color palette is unique but works really well, and it has a turtleneck for those especially cold days.
You can find the pattern for free here.
Looking for More Cold-Weather Crochet Patterns?
We love crochet season! (But really, isn't crochet season all year long?) Here are a few cold-weather crochet patterns we've rounded up for you: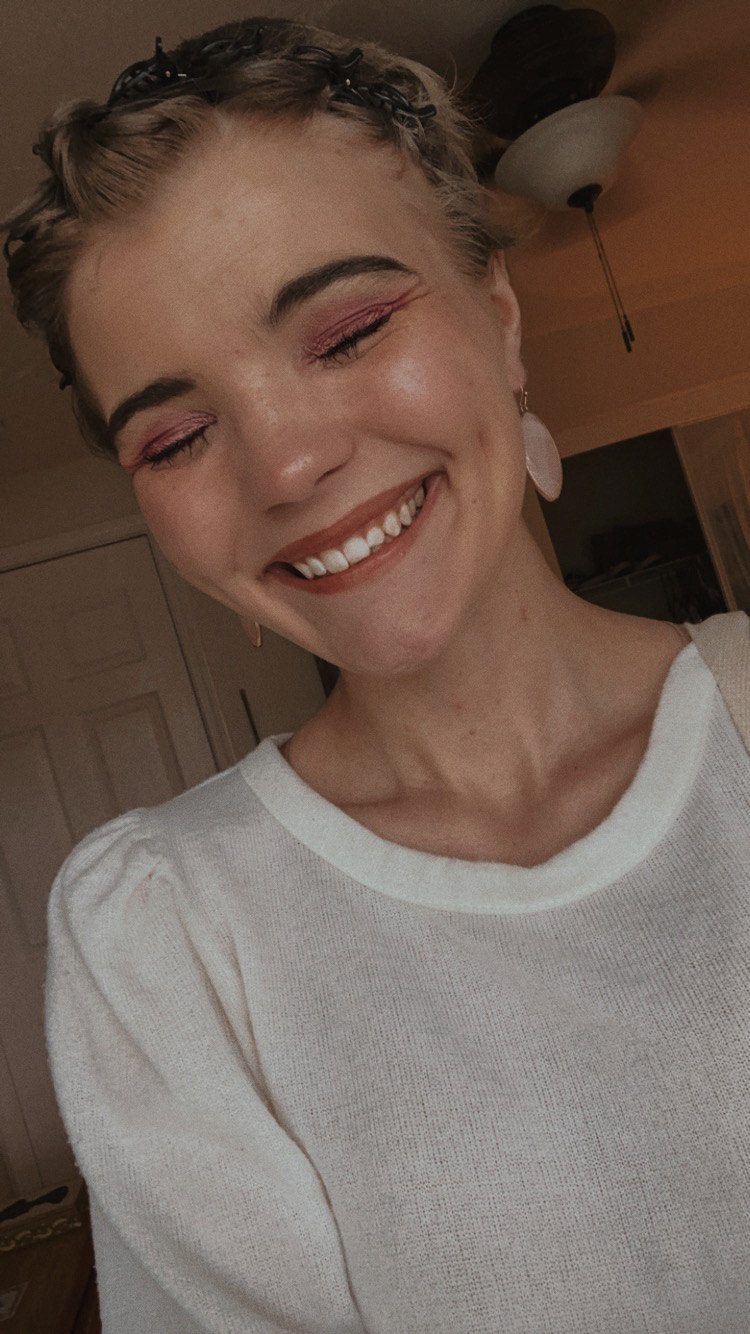 Hannah is the eldest of the Bonner family's three kiddos. She graduated from the University of North Texas with her Bachelors in Elementary Education. She enjoys reading, yoga, movies & TV, and (obviously) crocheting. She is excited about furthering her writing career & spending her days surrounded by yarn. All the yarn.