13 Free Crochet Scarf Patterns – The Best Fall Clothing Accessory!
Ready to immerse yourself in the colorful world of crochet? Explore these free crochet scarf patterns, tailored for beginners to experts, and stitch together a cozy masterpiece that's uniquely yours!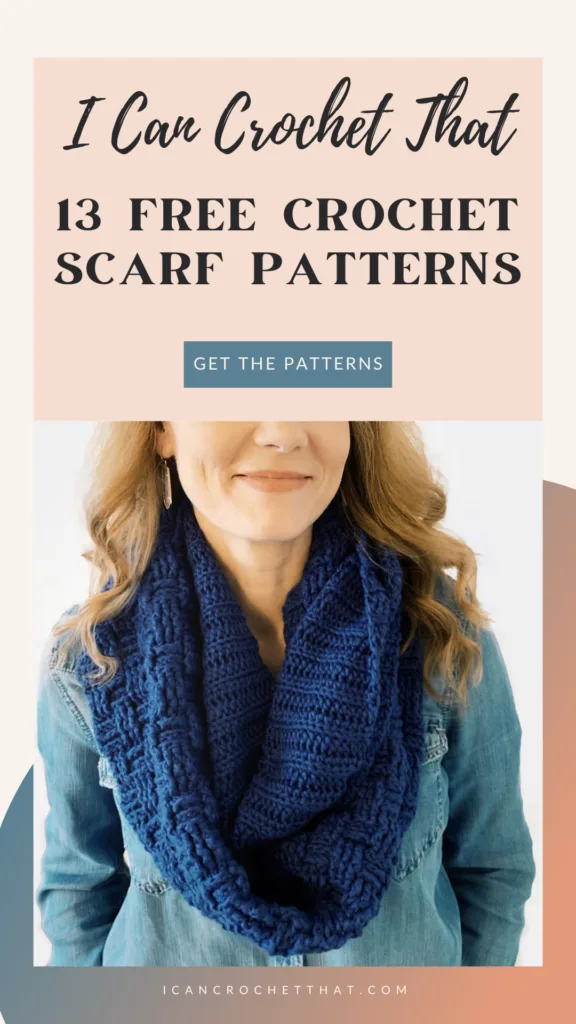 Soon, the hot summer days will be long gone, and fall accessories will have their time to shine.
Scarves and cowls are the first things I think of when it comes to fall accessories. There's nothing like being wrapped up in a giant scarf with a cool fall breeze coming right at you. The coziness is unbeatable.
So to celebrate the coming return of fall weather, I've rounded up a list of thirteen cowls and crochet scarf patterns to make this fall.
13 Cozy & Free Crochet Scarf Patterns
Scroll passed these pictures to find descriptions and links to each free crochet scarf pattern.
Free Crochet Scarf Patterns
5 Essential Materials for Crocheting the Perfect Scarf
Starting your crochet journey or simply looking to refine your scarf-making skills? Having the right materials on hand is important to ensure your projects are both enjoyable and end with a result you're proud of.
Let's dive into the key components that can set your scarf apart:
Choosing the Right Yarn
The yarn you choose will be the foundation of your scarf, dictating its feel, warmth, and overall appearance. It's essential to consider factors such as texture, weight, and fiber type.
For instance, while a chunky wool yarn might offer a plush, cozy feel, a lighter cotton or bamboo fiber might be more appropriate for breezier springtime wear.
Check out some of our favorite yarns here.
The Best Hooks for Scarf Patterns
The right one can make all the difference. From standard aluminum hooks to ergonomic designs that ease hand fatigue, selecting a hook that matches your yarn weight and feels comfortable in your hand is crucial for an enjoyable crafting experience.
You'll also notice that crochet hooks have different types of tips. Some are more rounded and blunt, while others have a more pointed tip. This is all about preference and what works best for you.
Check out our list of favorite crochet hooks here.
Stitch Markers and Other Handy Accessories
As you progress in your crochet endeavors, you'll find that certain tools can make the process smoother. Stitch markers, for example, can help keep track of your progress, ensuring consistency in pattern repeats or helping delineate specific design features in more intricate patterns.
We've rounded up a list of some super cute crochet accessories, including stitch markers, here.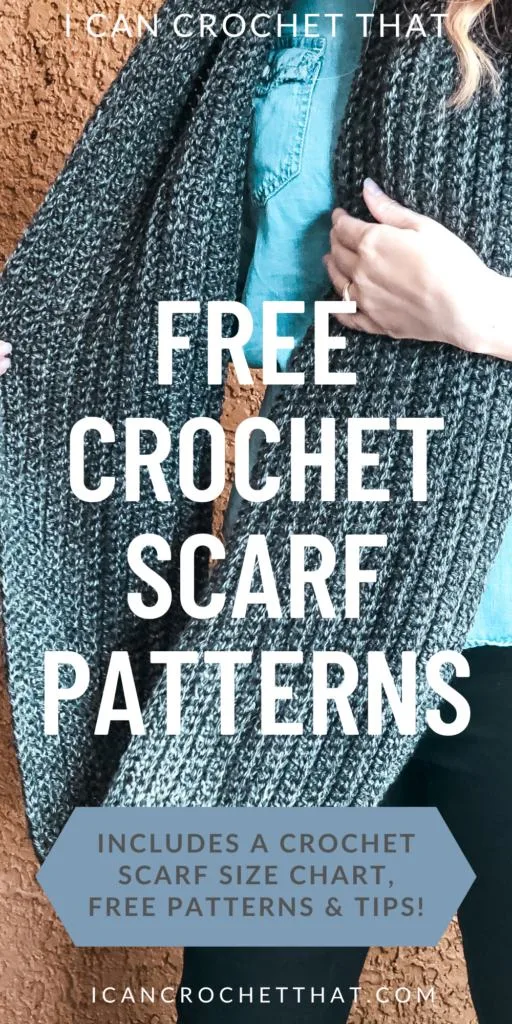 Adding Personal Touches: Customizing Your Scarf
The beauty of crocheting lies not just in the craft itself but in the boundless opportunities to infuse one's unique flair and personality into each project.
Making a scarf truly your own goes beyond just following a pattern—it's about playing with designs, colors, and embellishments.
Here's how you can elevate your scarf from beautiful to uniquely "you":
Integrating Colors
While a monochromatic scarf has its own charm, experimenting with different color combinations can lead to stunning results. Consider harmonious color palettes, gradient shades, or even bold contrasting colors.
Whether you opt for the soft transition of ombre or the distinct sections of color blocking, the sky's the limit when it comes to your color story.
I'm a big fan of integrating color with Lion Brand's Mandala line of self-striping yarn. Whether you're a beginner or a seasoned pro, self-striping yarn is so fun and easy to work with, and you might fall in love with it as much as I did.
Beads, Tassels, and More
Small details can make a big difference. By sewing in beads, adding tassels, or incorporating fringe, you can turn a simple scarf into a statement piece. Remember, these embellishments can be as subtle or as extravagant as you desire—let your imagination take the lead.
Designing Your Own Patterns
Once you're comfortable with basic techniques and stitches, why not try your hand at designing? Whether it's incorporating a personal motif, tweaking existing patterns, or starting entirely from scratch, creating a bespoke pattern is a testament to your growth and creativity as a crocheter.
Ultimately, the key to personalization lies in trusting your instincts and letting your creativity soar.
Which crochet stitch is best for a scarf?
Choosing the best crochet stitch for a scarf often depends on the desired texture, appearance, and warmth you're aiming for, as well as your skill level.
For beginners, the single crochet and double crochet stitches are fundamental and can produce a dense, warm fabric perfect for colder climates.
For a lighter, airier scarf, the v-stitch or shell stitch can be an excellent choice.
However, if texture is what you're after, the waffle stitch and bobble stitch offer a unique 3D appearance that provides both visual appeal and a tactile experience.
The herringbone double crochet offers a slightly slanted, sophisticated look, perfect for more refined scarves.
What are the Different Sizes for a Crochet Scarf?
Scarves come in a variety of sizes, each tailored to a specific purpose or style preference. The dimensions of a scarf can influence its functionality, drape, and overall appearance. Here's a breakdown of some common scarf sizes:
| Scarf Type | Typical Width | Typical Length |
| --- | --- | --- |
| Neckwarmer/ Cowl | 8-10 inches | 24-36 inches (looped) |
| Standard Scarf | 6-8 inches | 50-70 inches |
| Long Scarf | 7-9 inches | 70-100 inches |
| Infinity Scarf | 10-15 inches | 50-70 inches (looped) |
| Shawl/Wrap | 18-30 inches | 70-85 inches |
Keep in mind that these dimensions are just general guidelines.
Depending on personal preference or specific design patterns, a crocheter might choose to adjust the size. For instance, someone might prefer a bulkier infinity scarf or a longer and more dramatic shawl.
The beauty of crocheting is in its flexibility, allowing each artisan to customize their creation to the desired fit and style.
Want More Crochet Scarf Patterns?
We love making and designing crochet scarf patterns, so here are a few I Can Crochet That designs:
Autumn Ombre Tunisian Crochet Scarf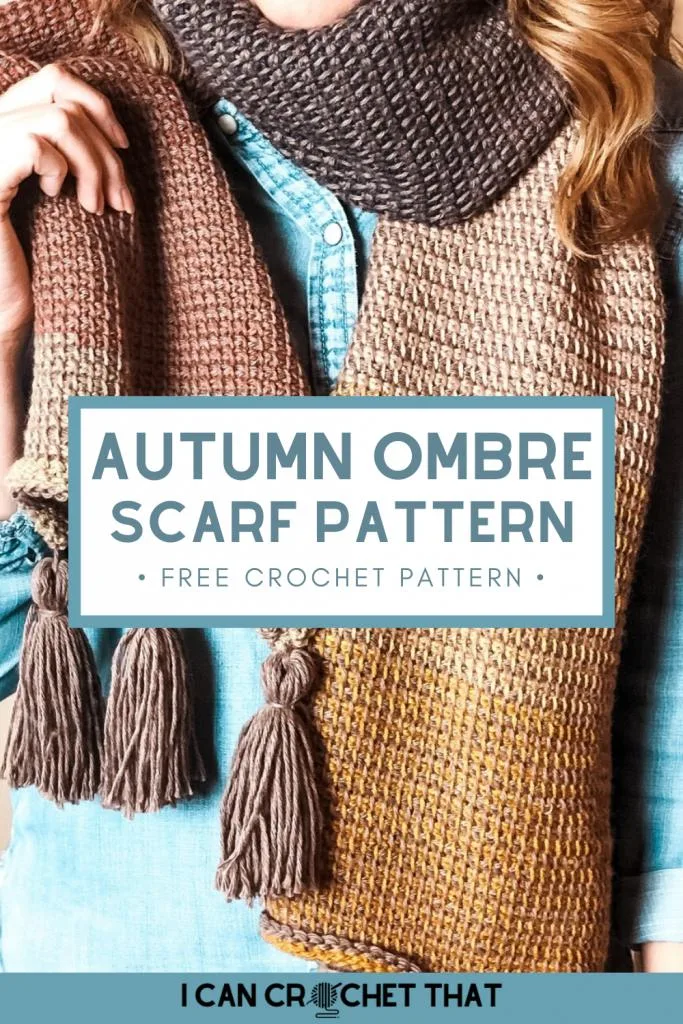 The Getaway Crochet Infinity Scarf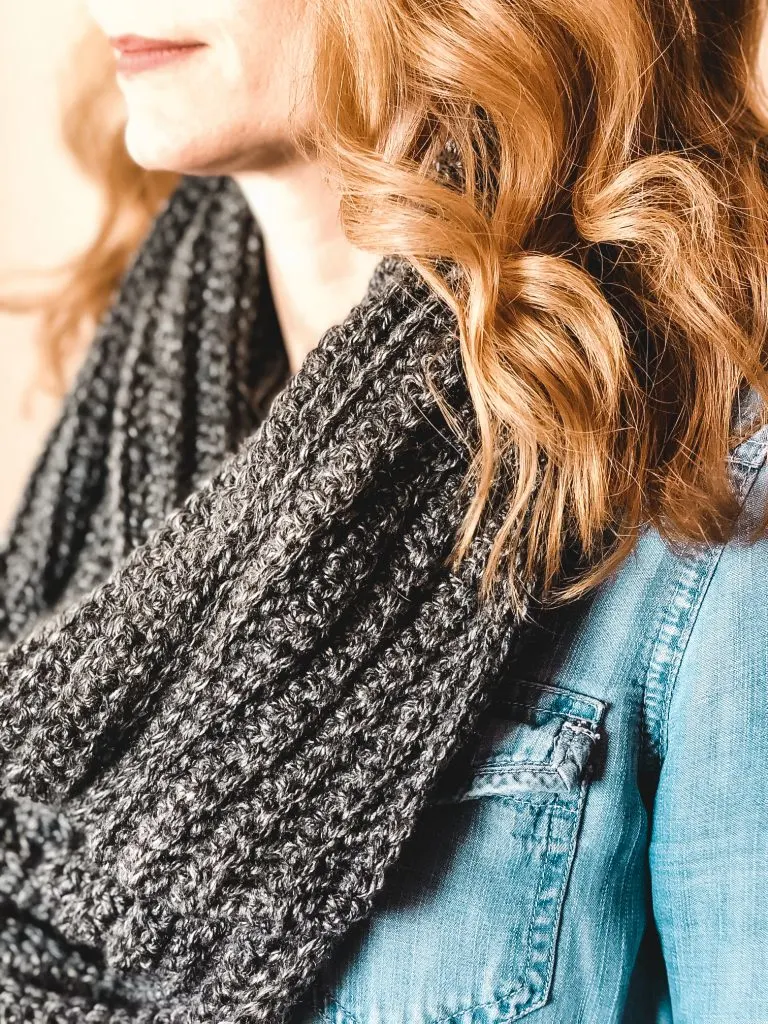 Crochet Waffle Stitch Infinity Scarf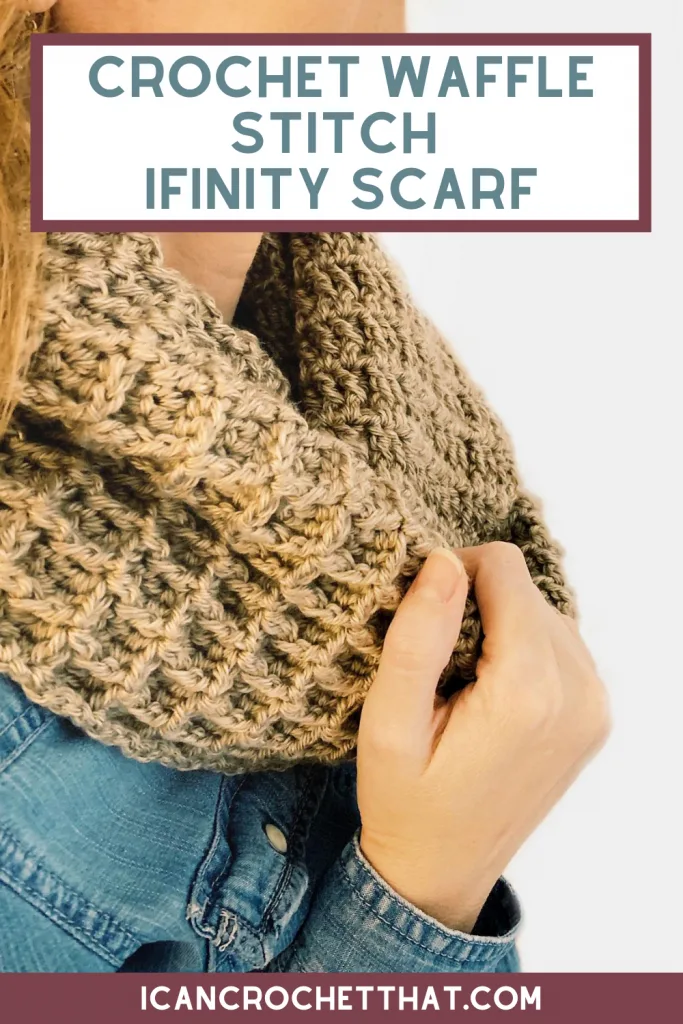 The Hannah Crochet Infinity Scarf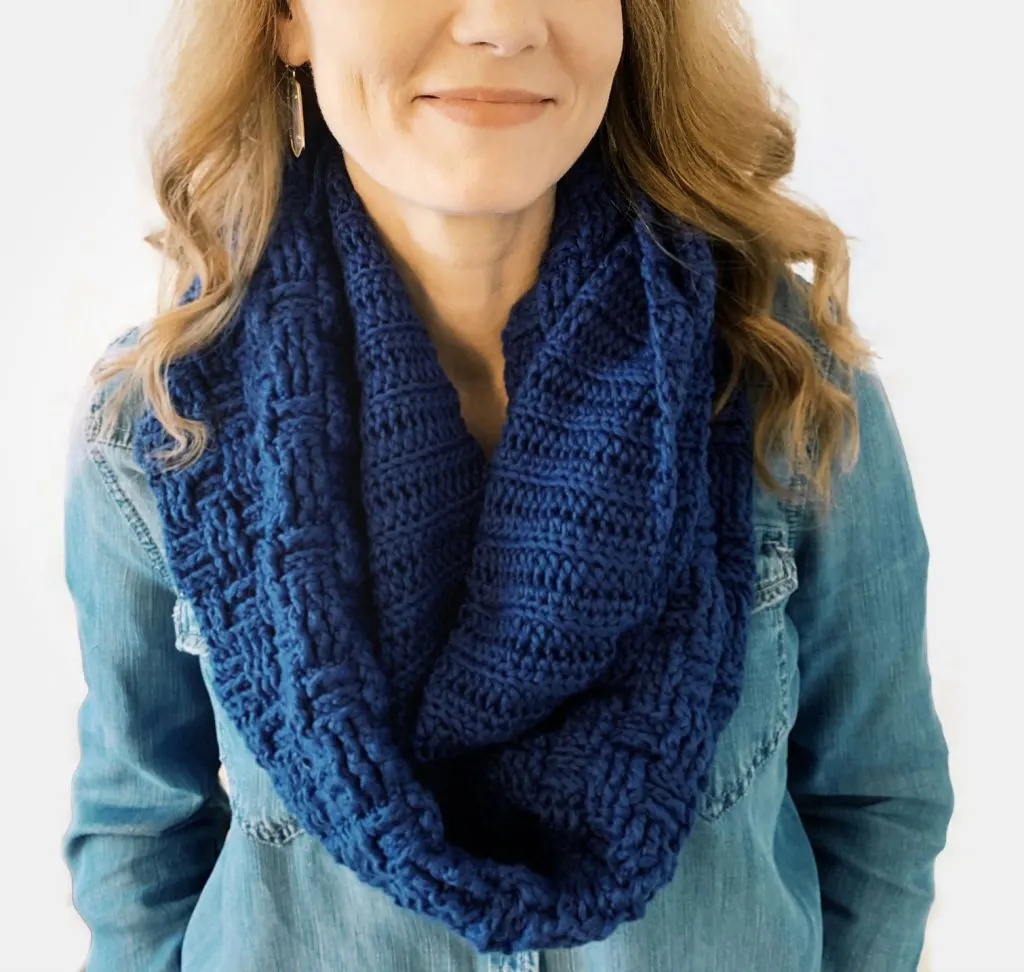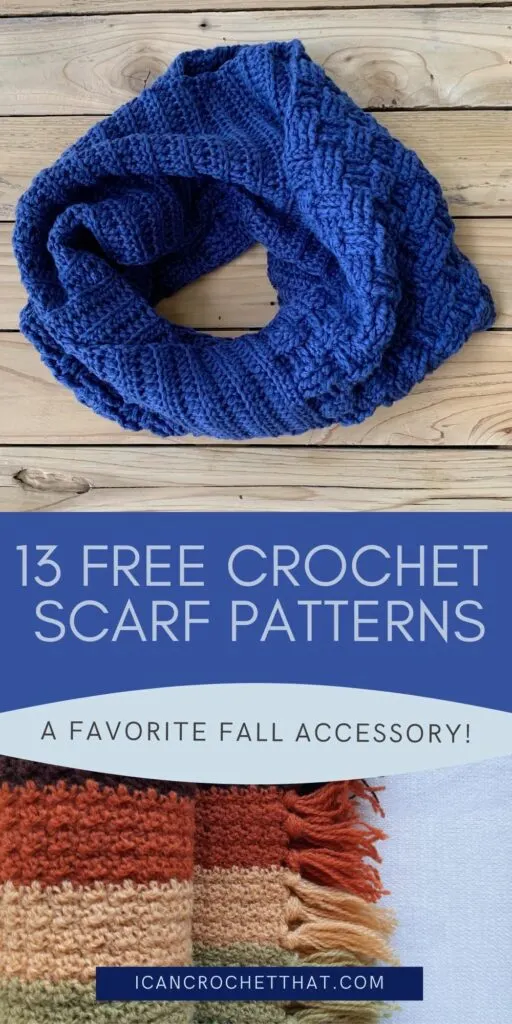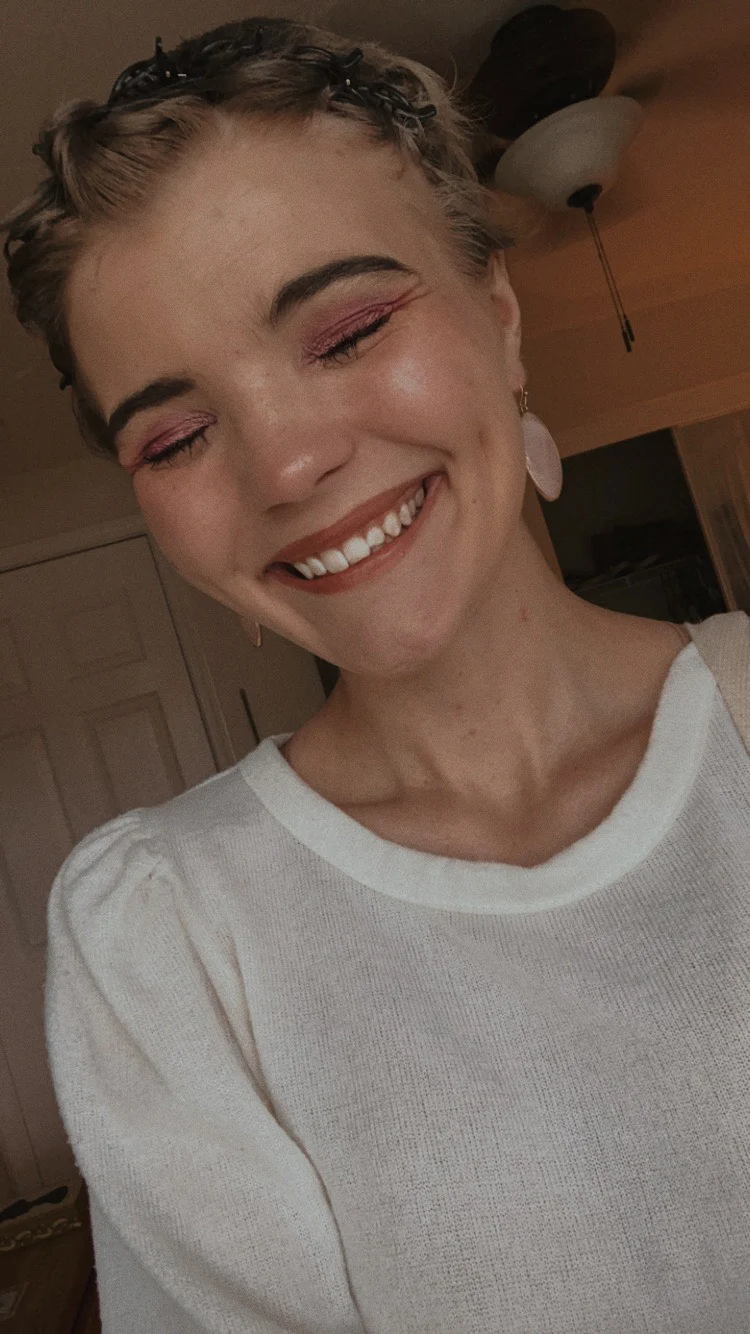 Hannah is the eldest of the Bonner family's three kiddos. She graduated from the University of North Texas with her Bachelors in Elementary Education. She enjoys reading, yoga, movies & TV, and (obviously) crocheting. She is excited about furthering her writing career & spending her days surrounded by yarn. All the yarn.