The Hannah crochet infinity scarf combines two different stitch patterns for a scarf with unique and beautiful texture.
You can purchase a printable of this pattern on the I Can Crochet That Shop here.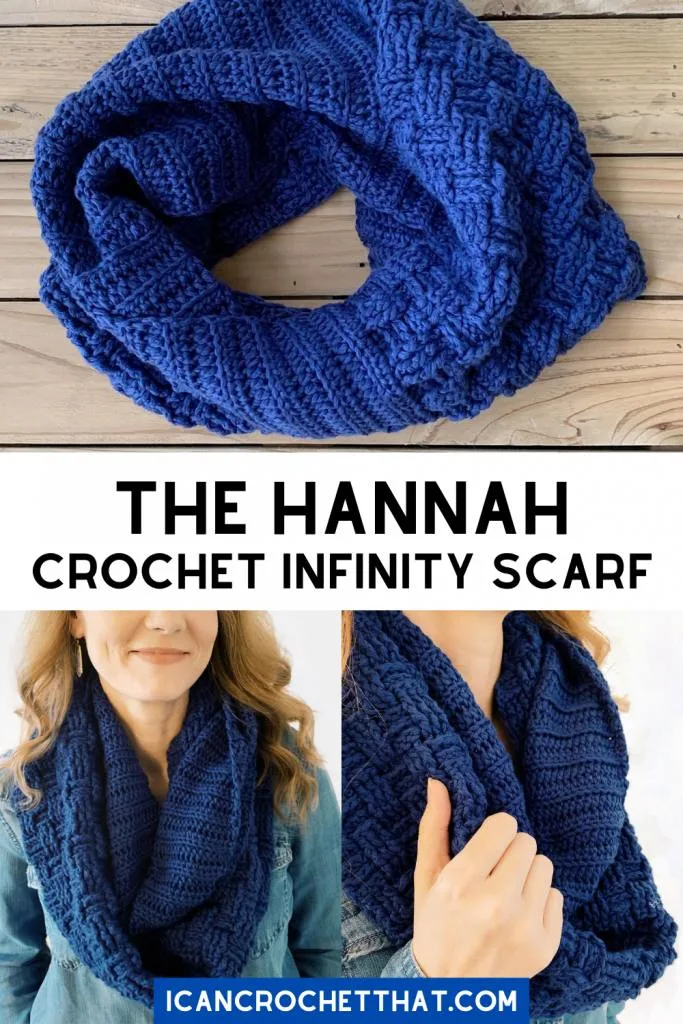 Named after my daughter, this crochet infinity scarf is one of my favorite patterns I've created.
Crochet Infinity Scarf
For half of this scarf, I used the basketweave stitch, a stitch I have a love/hate relationship with.
I love it because it's unique, beautiful and bulky (perfect for a scarf or blanket to keep you warm), but it's not my favorite because depending on the yarn you use, it can create an extremely stiff texture.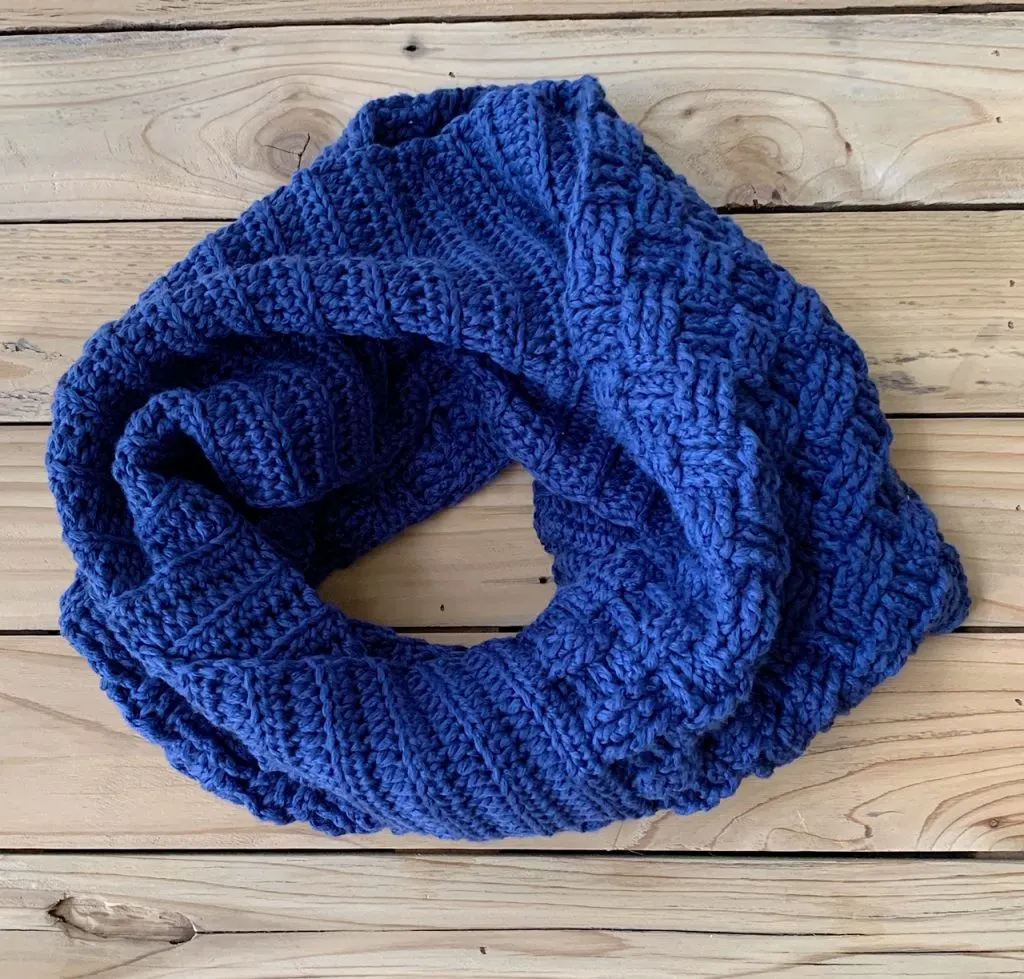 I've had fun experimenting with this stitch and different yarns. And it was fascinating to see how different yarn types, blends, and brands reacted in a totally different way.
To see which type of yarn I ended up using for this pattern, you can purchase the pattern here. And don't forget, all patterns are Buy 2, get 1 free with the code FREEFORME.
When searching for how-tos for the crochet basketweave stitch, you'll find all kinds of different varieties. Some makers use a four stitch repeat, some use three, etc etc.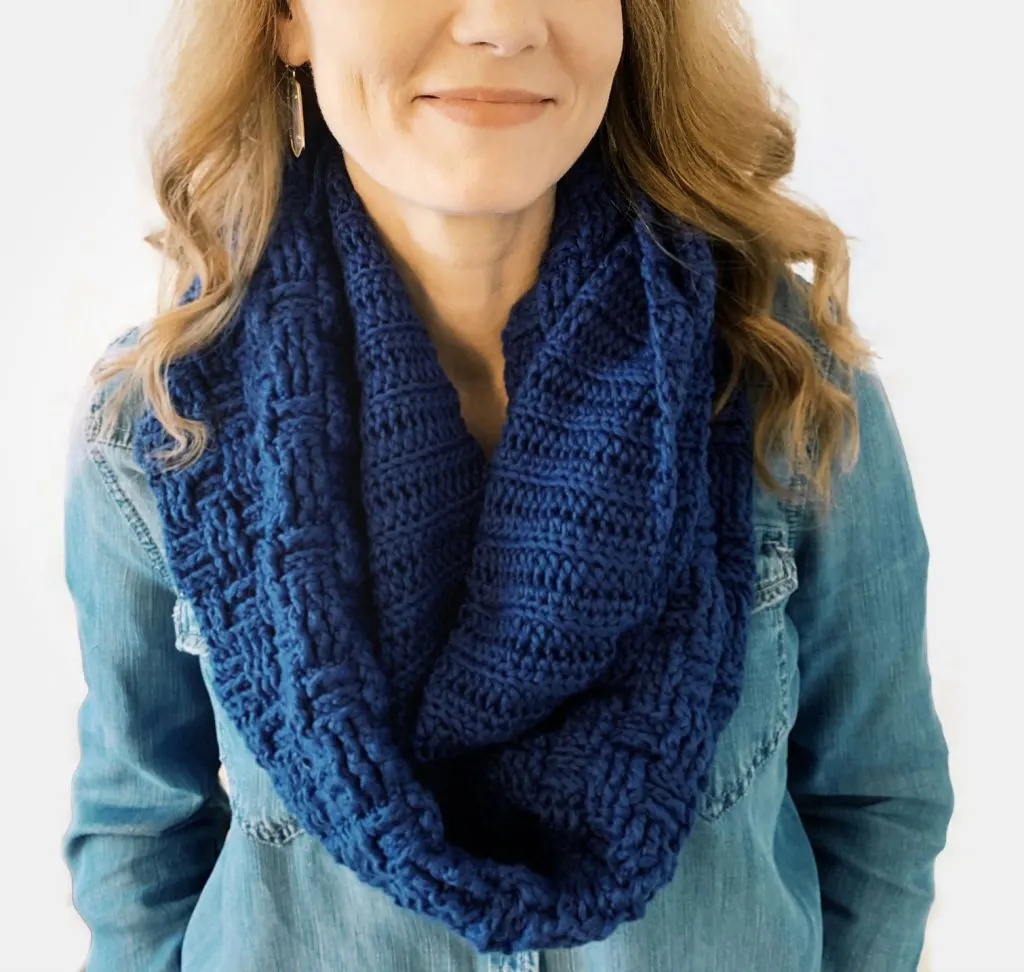 I haven't filmed a video for this stitch yet, so until then, check out some of the tutorials on YouTube.
More Crochet Scarf Patterns
Scarves have become my all-time favorite patterns to create and make.
Which is funny, because I have dreams and plans of living somewhere tropical and only dealing with snow and cold when I plan it. Meaning, vacation in a cabin in the mountains.
Here are a few more crochet scarf patterns featured on I Can Crochet That. Some are free and some are paid only.
The Hannah Crochet Infinity Scarf Pattern
Grab a copy of 'The Hannah' infinity scarf pattern on the I Can Crochet That shop here. And don't forget, all patterns are Buy 2, get 1 free with the code FREEFORME.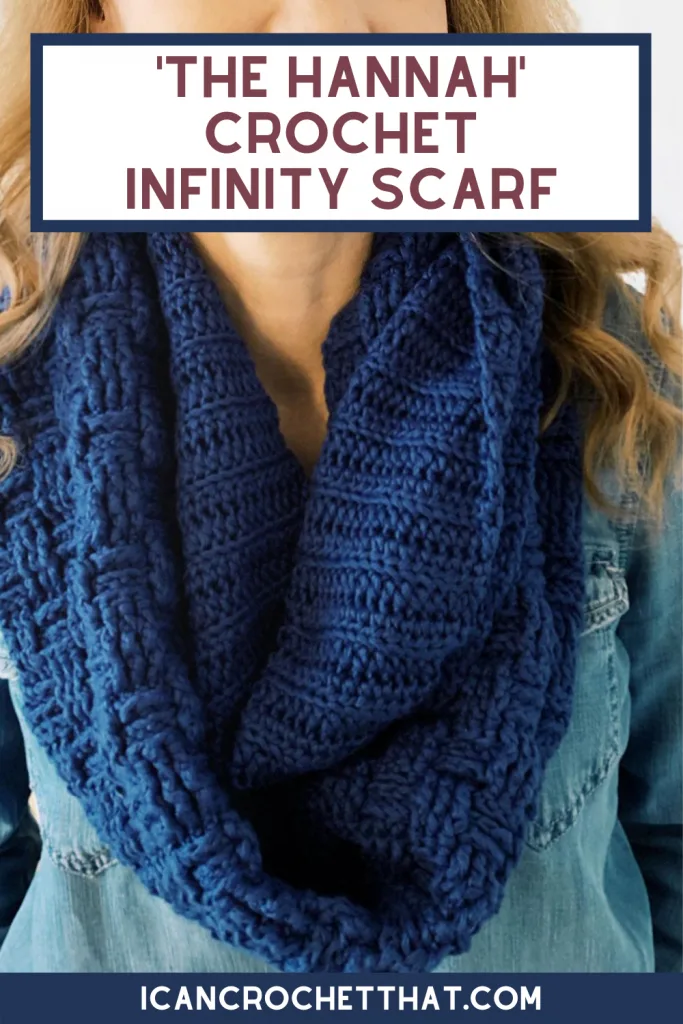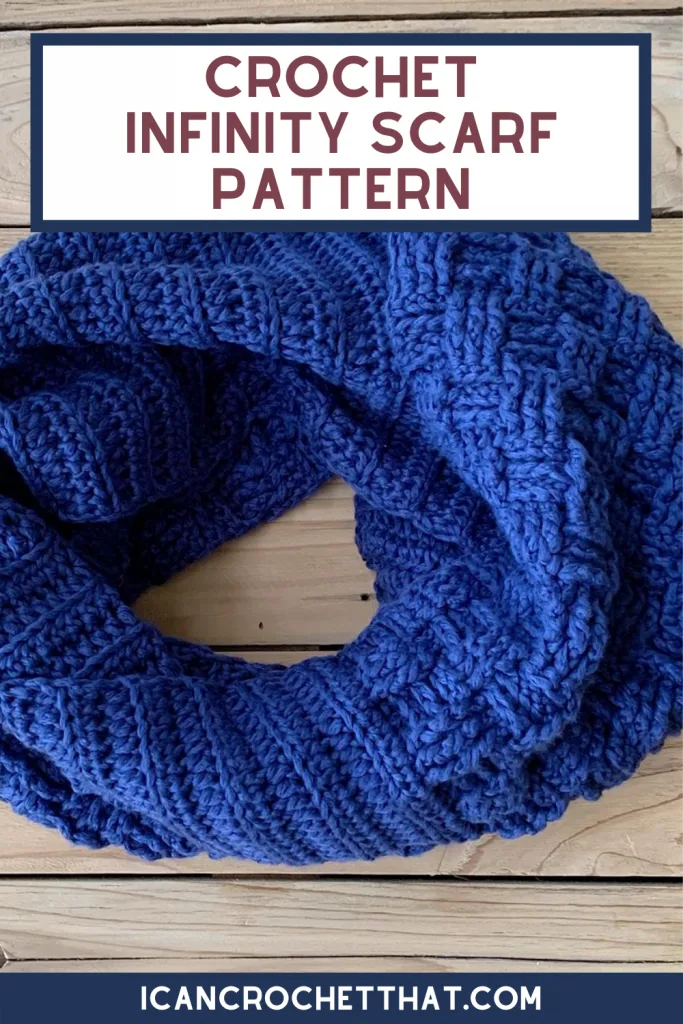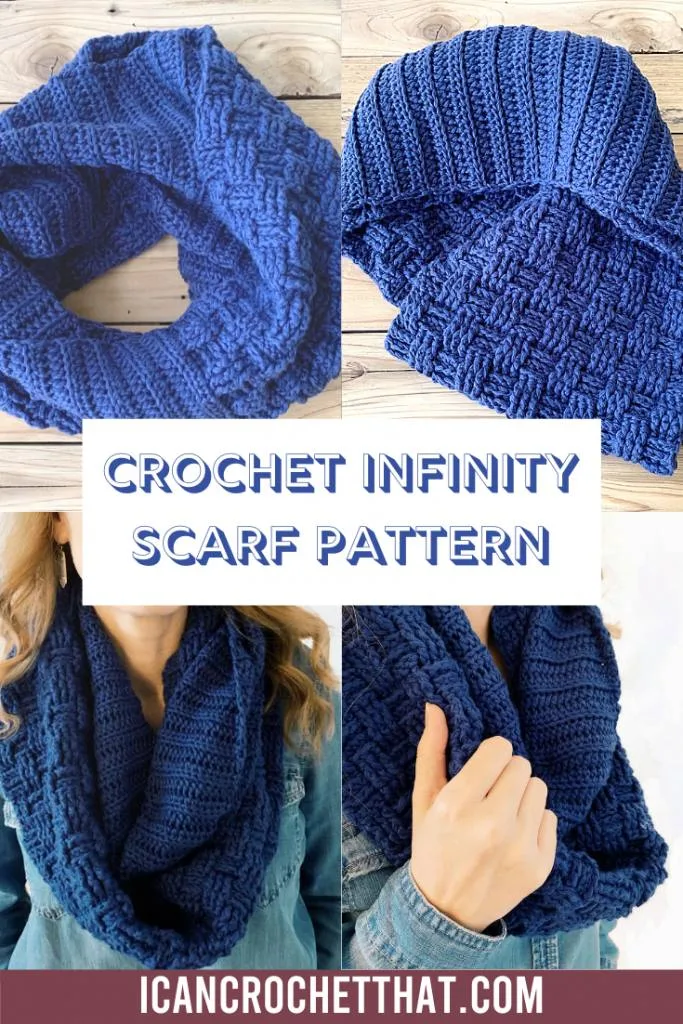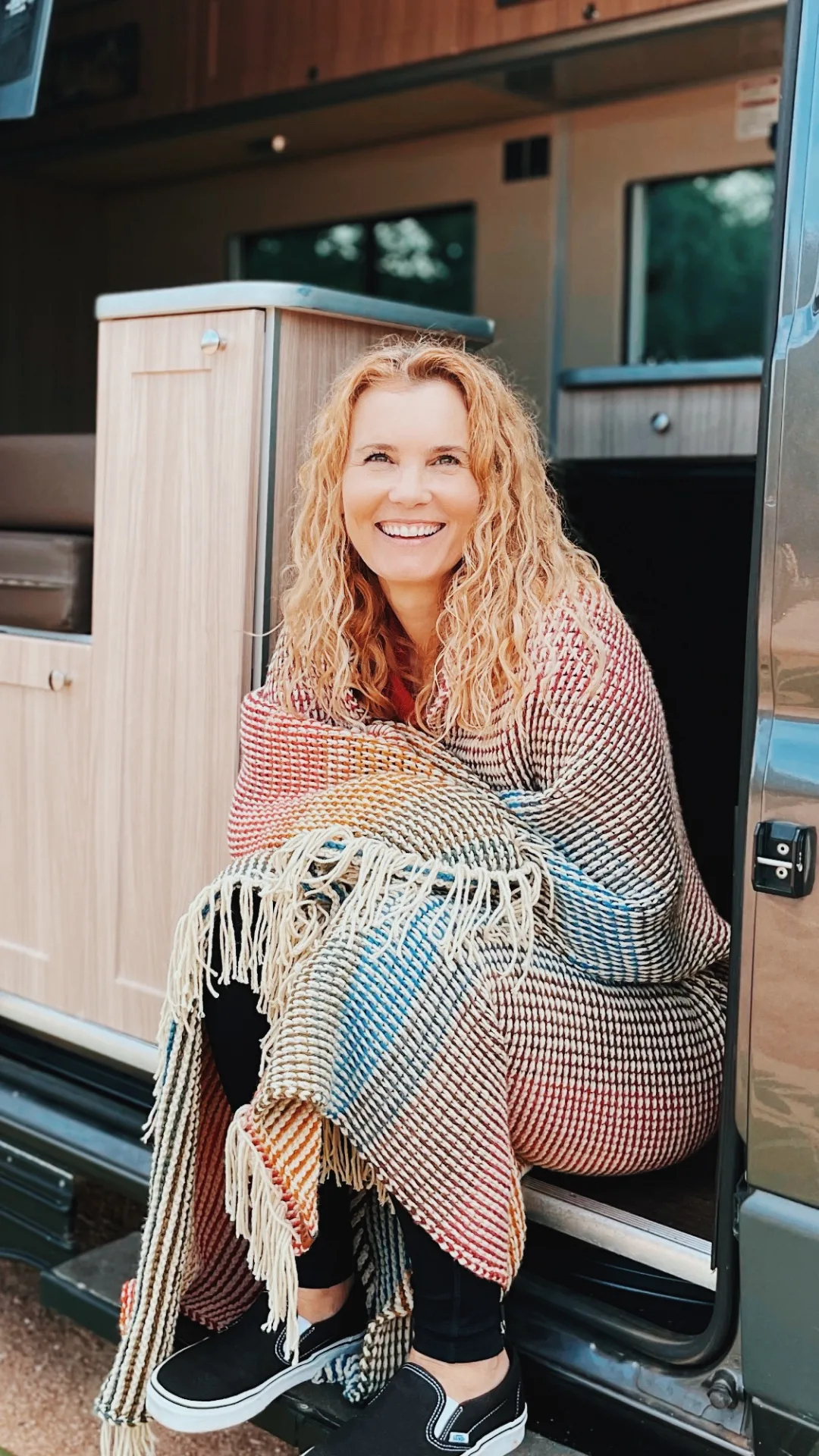 Hi! I'm Julie. I design modern crochet patterns and tutorials to help you learn to crochet. I've been crocheting for over two decades and with the gentle nudging of my husband, decided to turn this passion into a career. Although we travel a lot in our campervan, you'll never find me without a bag of yarn and projects.