Are you looking for instructions on how to crochet the Alpine Stitch? We've got you.
Not only do we have video and step-by-step photo tutorials, but we also have a beautiful pattern to share with you that uses the alpine stitch.
Get ready to fall in love with this stitch. We sure have!
How to Crochet Alpine Stitch
Before we get into the nitty-gritty of how to crochet the alpine stitch, let's start with some basic questions.
Is the Crochet Alpine Stitch Beginner Friendly?
I would consider this stitch intermediate. Why? Because you need to know some basics first such as how to do a single crochet, a double crochet, how to chain and turn, and if the chains count as a stitch.
Once you have some of those basics down, you'll be ready to learn the alpine stitch, which includes how to do a front post double crochet.
This crochet stitch also tends to curl, so you need to know some basic tension tips. But don't worry, we'll be covering all of this in our tutorial.
We'll make sure you have all the tips and tricks to successfully learn this beautiful stitch.
Is the Alpine Stitch a Yarn Eater?
The easy answer? Yes.
Basically, any stitch that involves front post double crochet or back post double crochet is going to be a yarn eater.
A good example of this is the crochet waffle stitch. It uses both front and back post stitches and is definitely a yarn eater.
But, let me tell you. Both stitches are worth it!
Just look at the texture of the alpine stitch.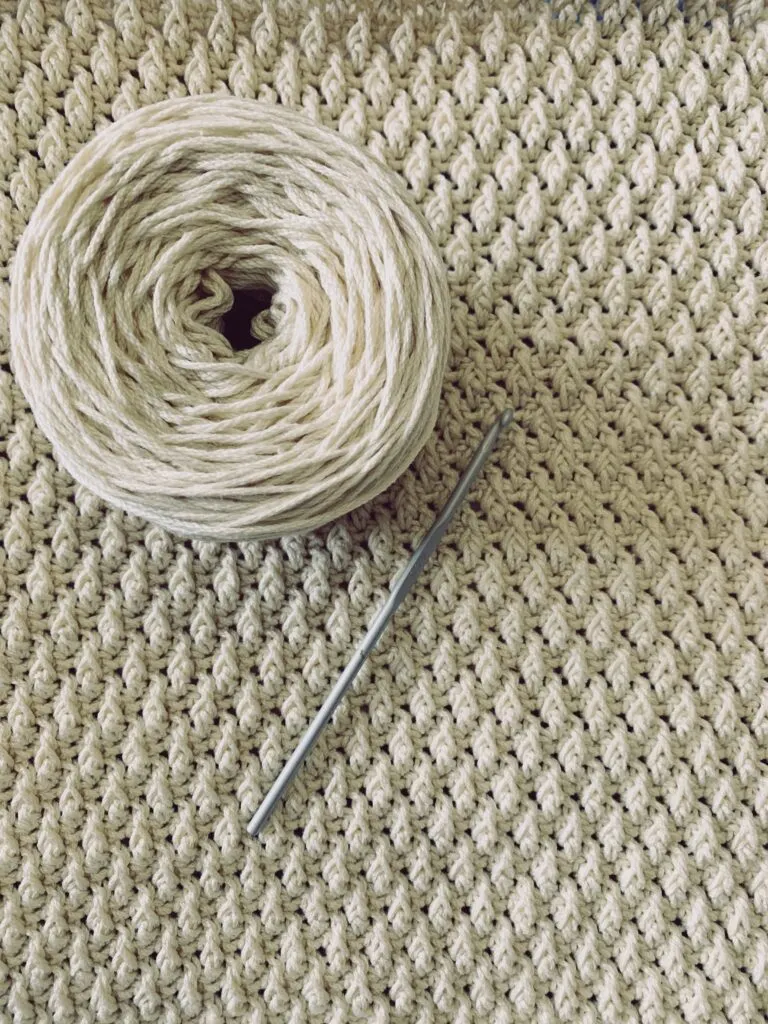 Crochet Alpine Stitch Pattern for Beginners
If you've never done this stitch before, want to learn it, and then want a pattern that's perfect for beginners, our crochet table runner pattern is a great one to start with.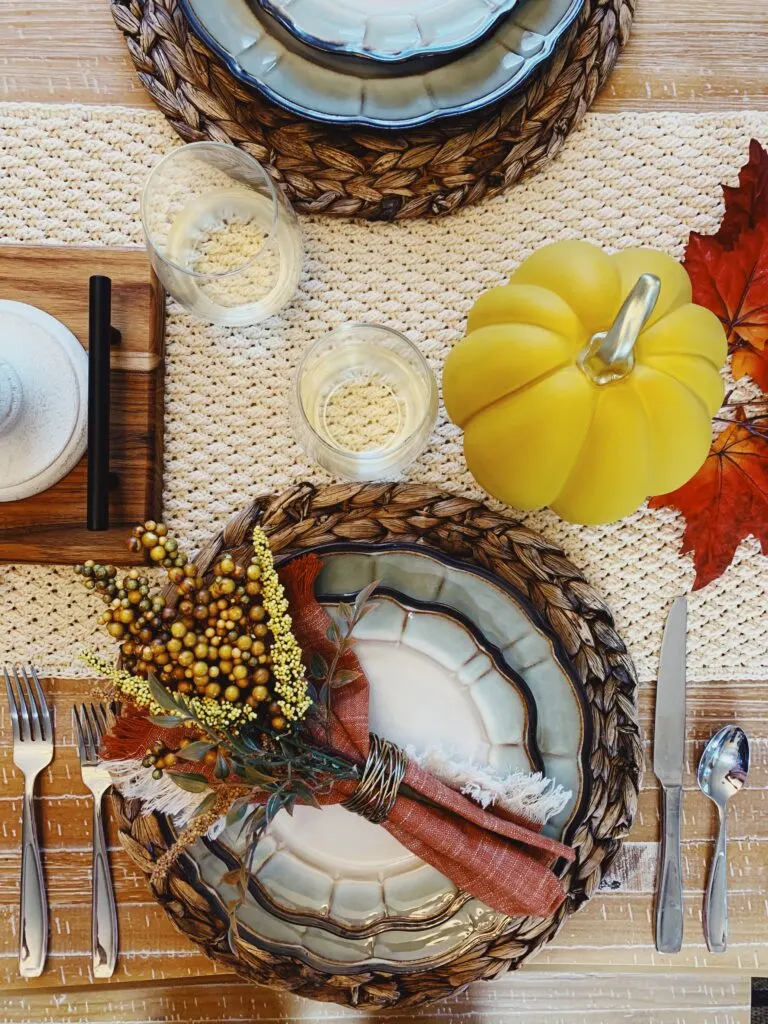 All you need to learn is the alpine stitch. It uses a cotton yarn that is really enjoyable to work with and the end result is a table runner you'll love decorating with.
Alpine Stitch Video Tutorial
Here's a video tutorial we put together for you. It walks you step by step through the alpine stitch.
Alpine Stitch Photo Tutorial
Step by Step Photo Tutorial for the Crochet Alpine Stitch
For those of you who prefer photo tutorials, here you go.
FOUNDATION & ROW 1: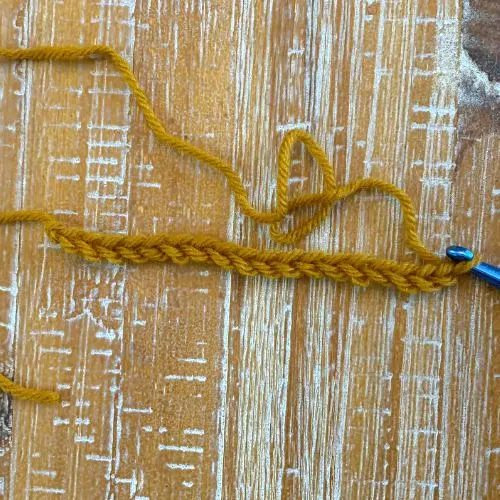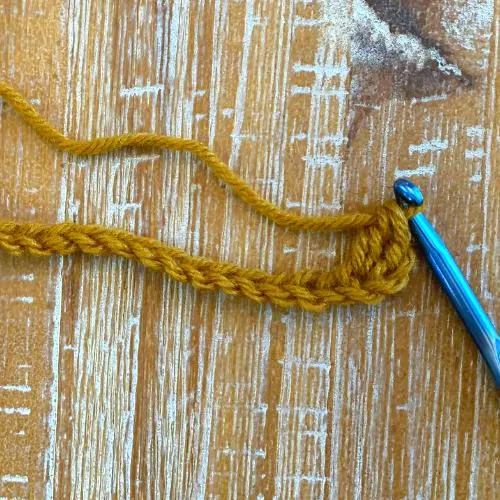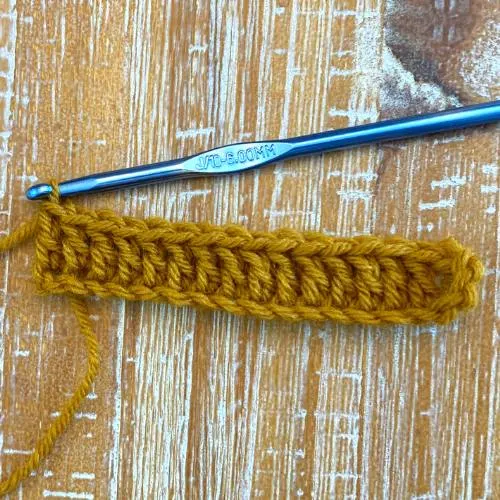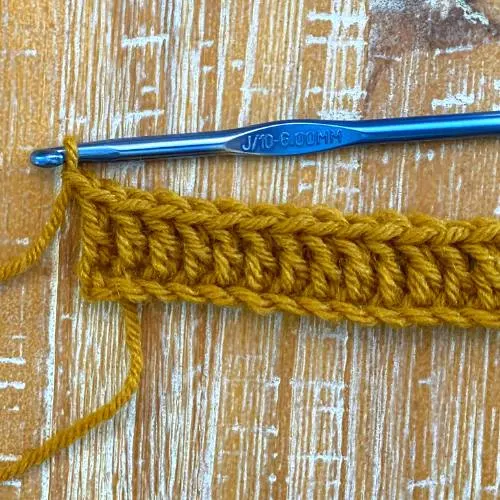 ROW 2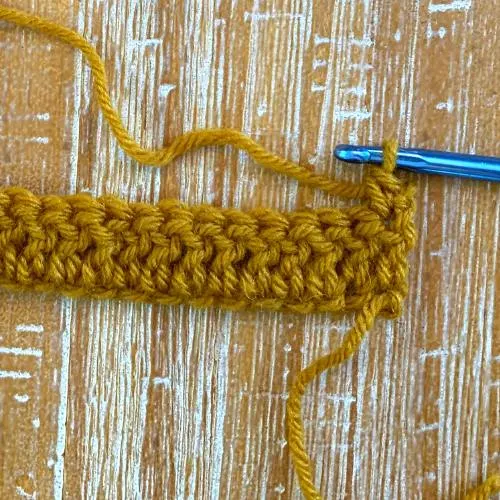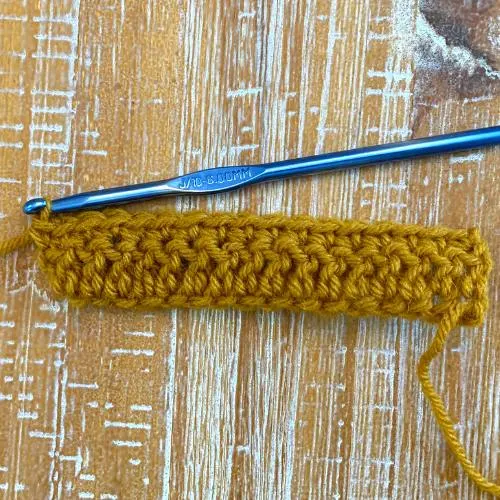 ROW 3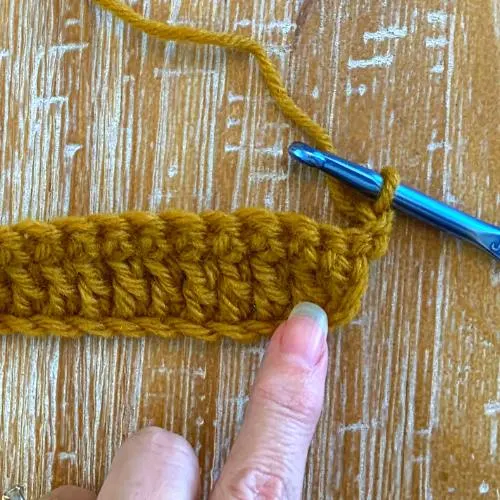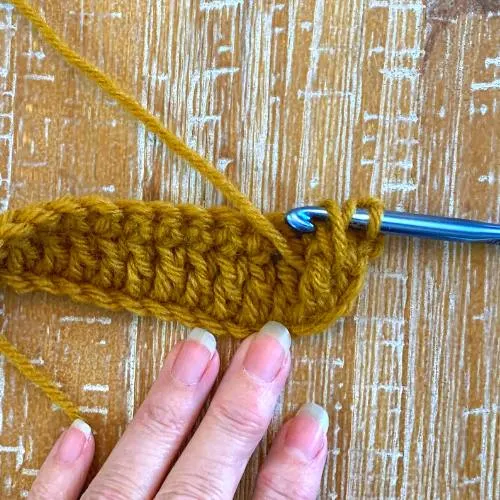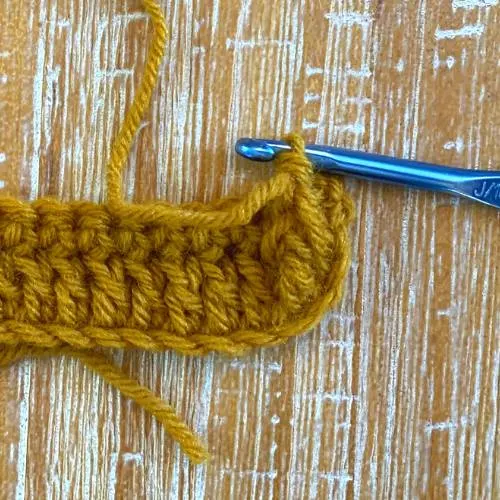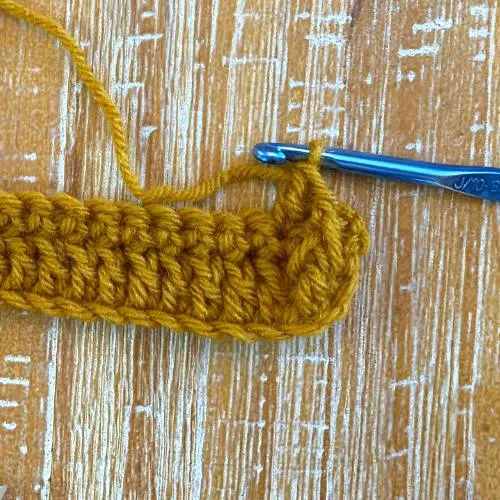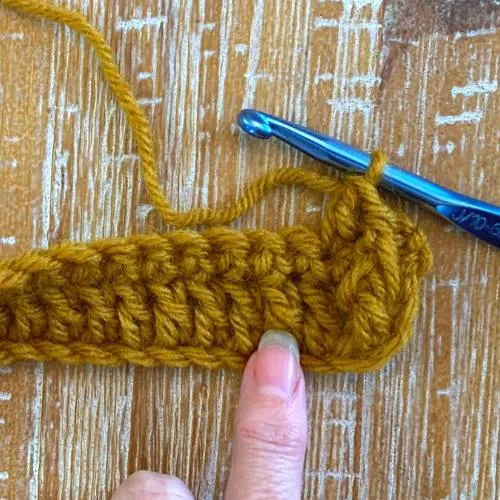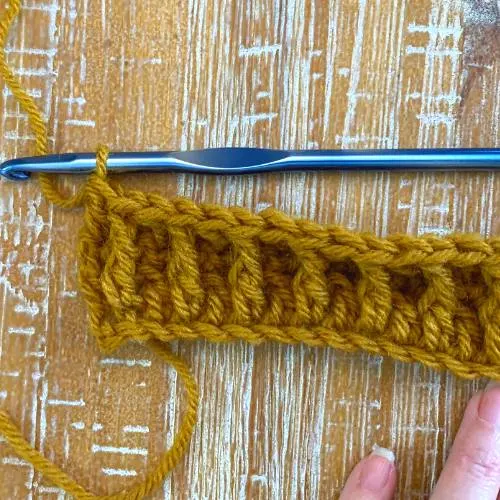 ROW 4
ROW 5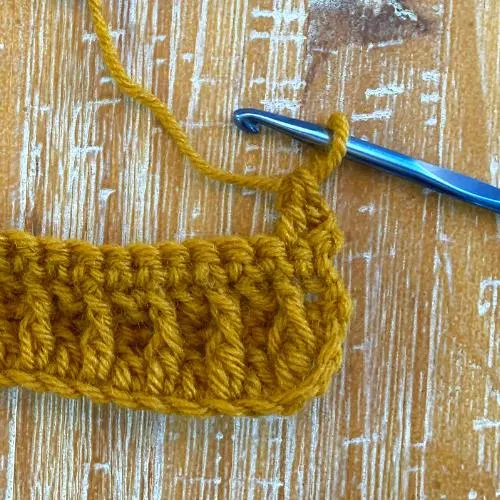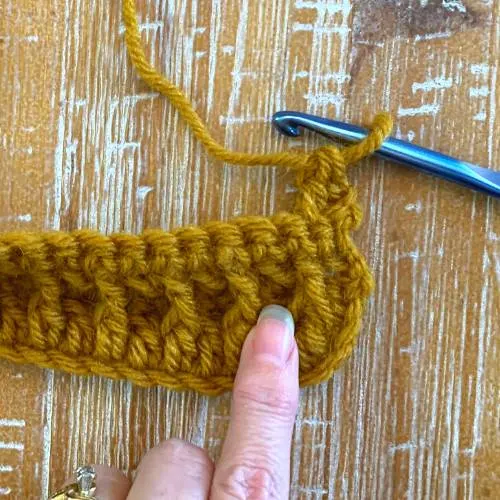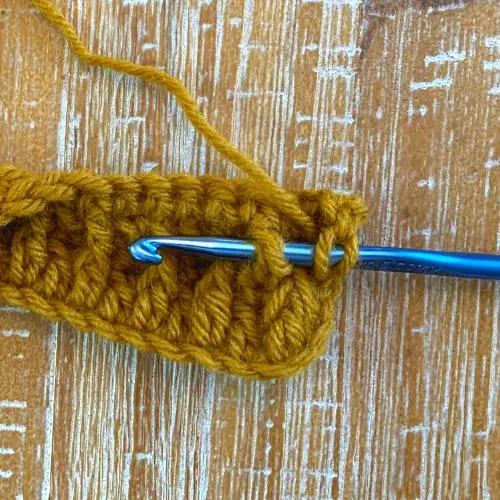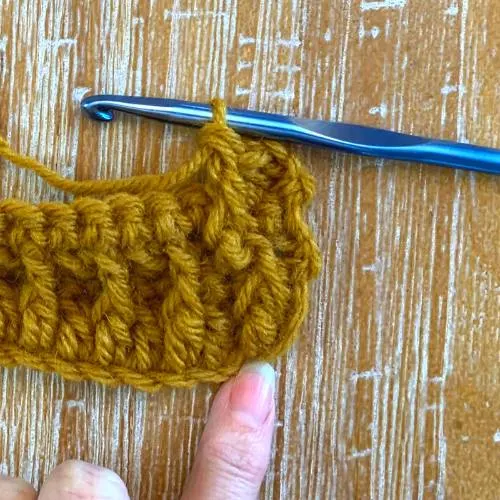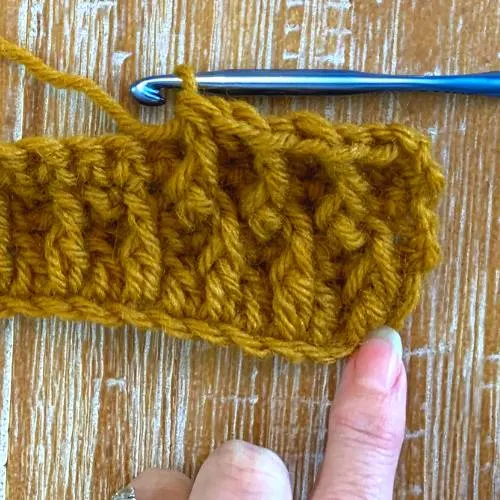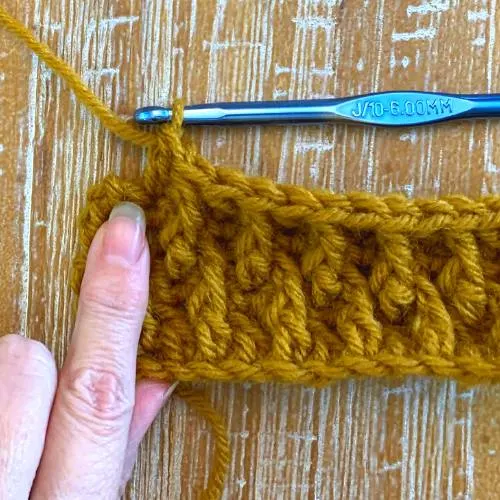 Rep rows 2-5 until table runner is the length you want.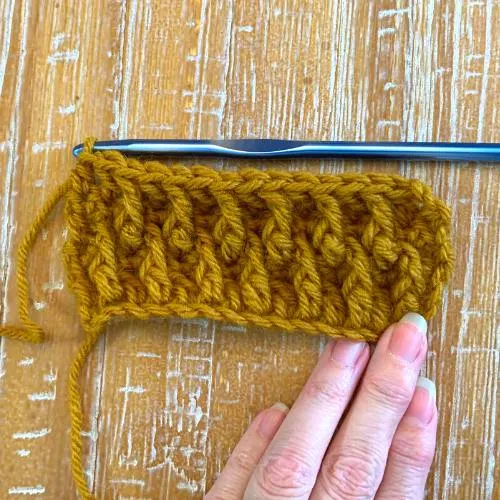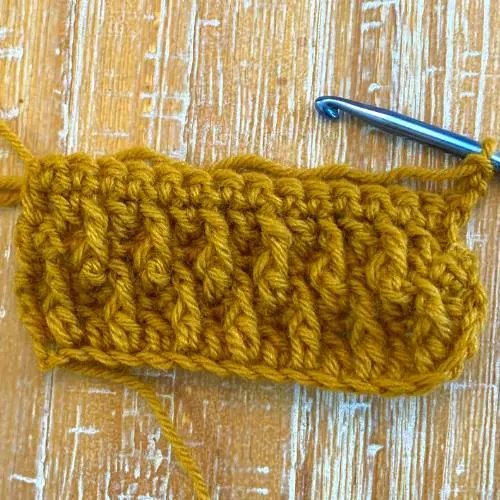 There you have it!
Happy crocheting. 🙂
Pin the Crochet Alpine Stitch Tutorial to Save for Later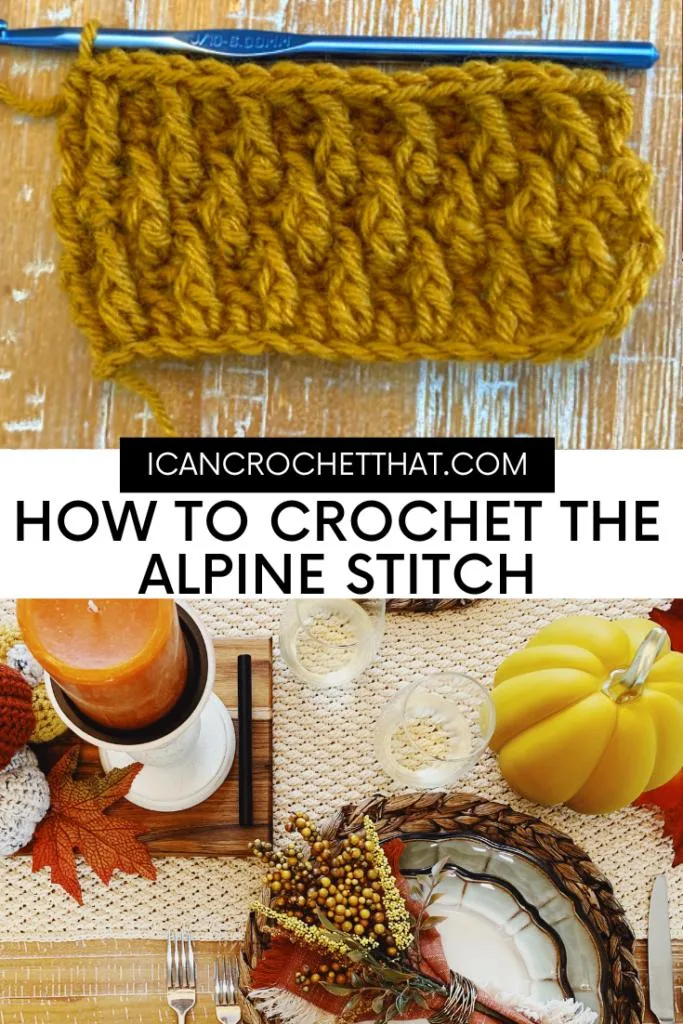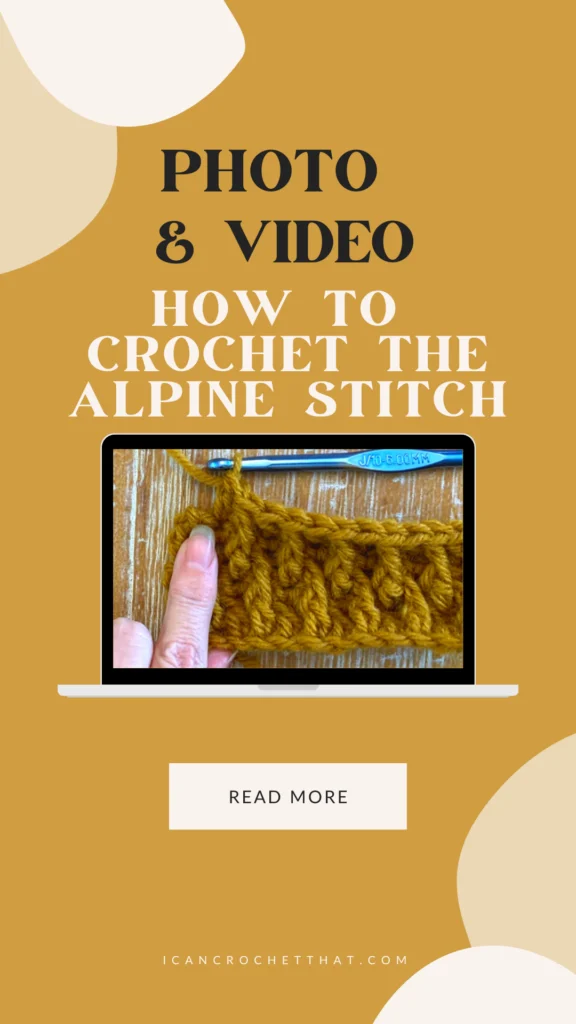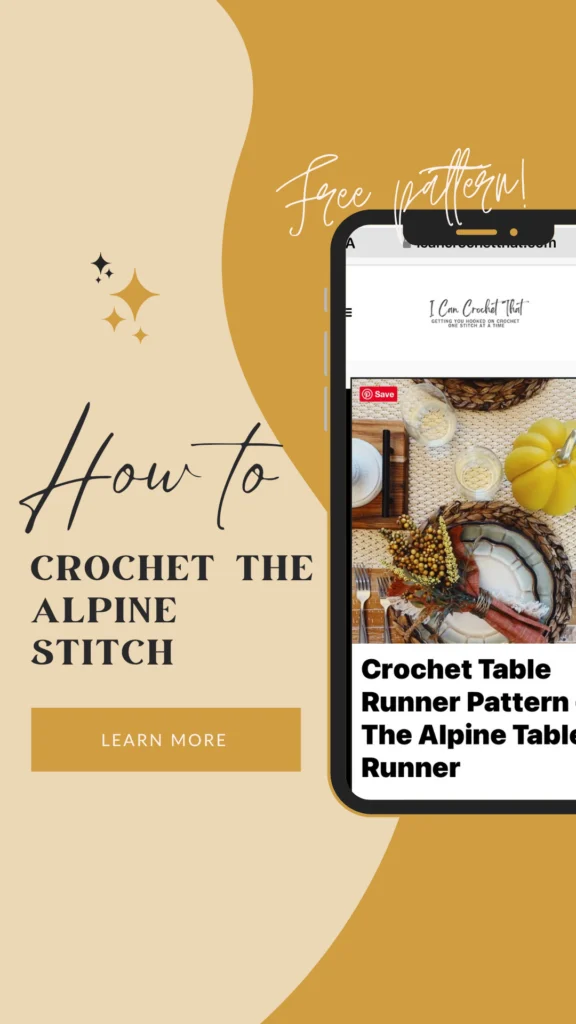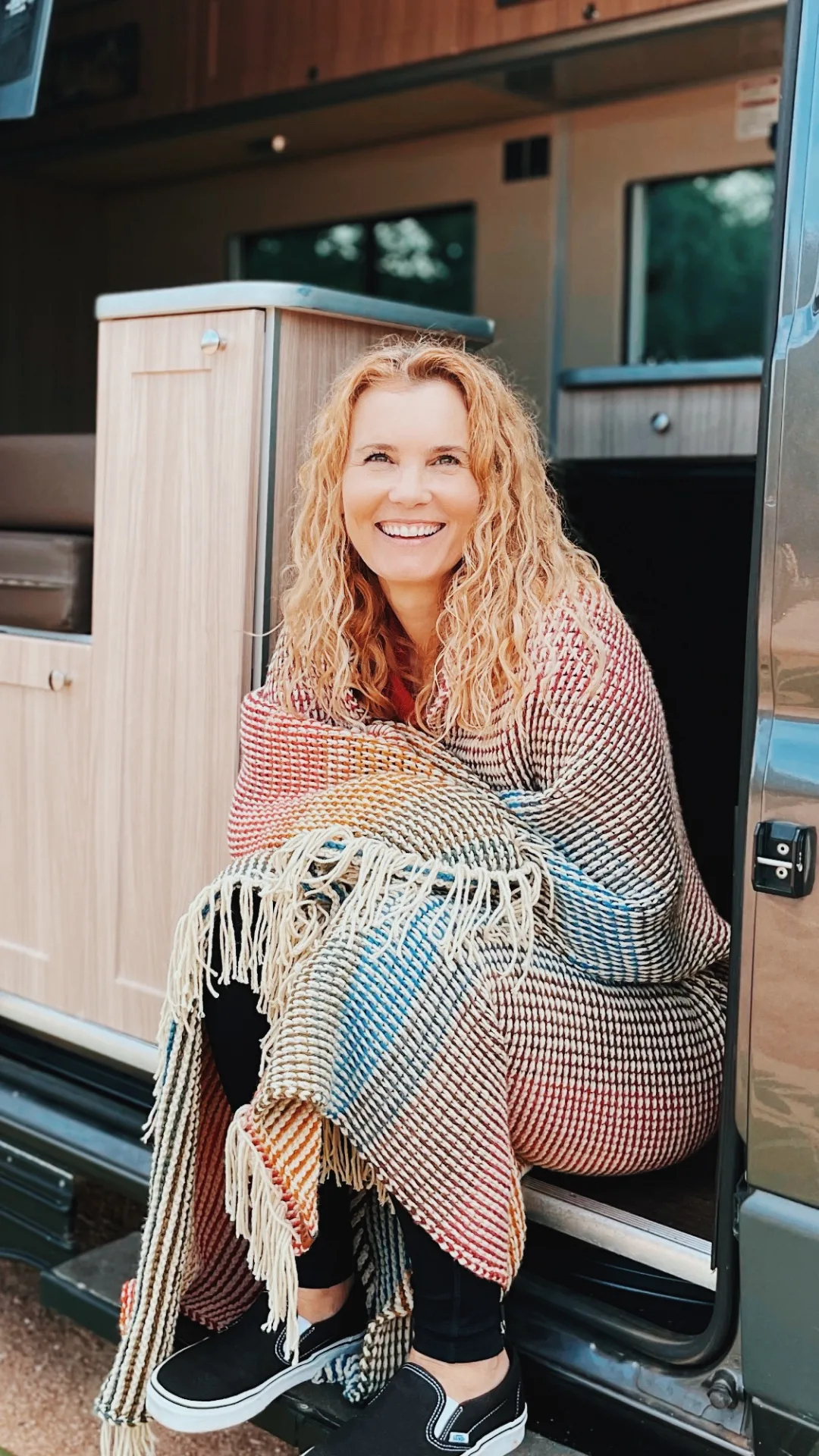 Hi! I'm Julie. I design modern crochet patterns and tutorials to help you learn to crochet. I've been crocheting for over two decades and with the gentle nudging of my husband, decided to turn this passion into a career. Although we travel a lot in our campervan, you'll never find me without a bag of yarn and projects.