The Seaside Shawl is an easy Tunisian crochet shawl pattern that only uses one cake of self-striping yarn, works up quickly and has a beautiful drape to it.
You can purchase this Tunisian crochet shawl pattern on the I Can Crochet That shop here.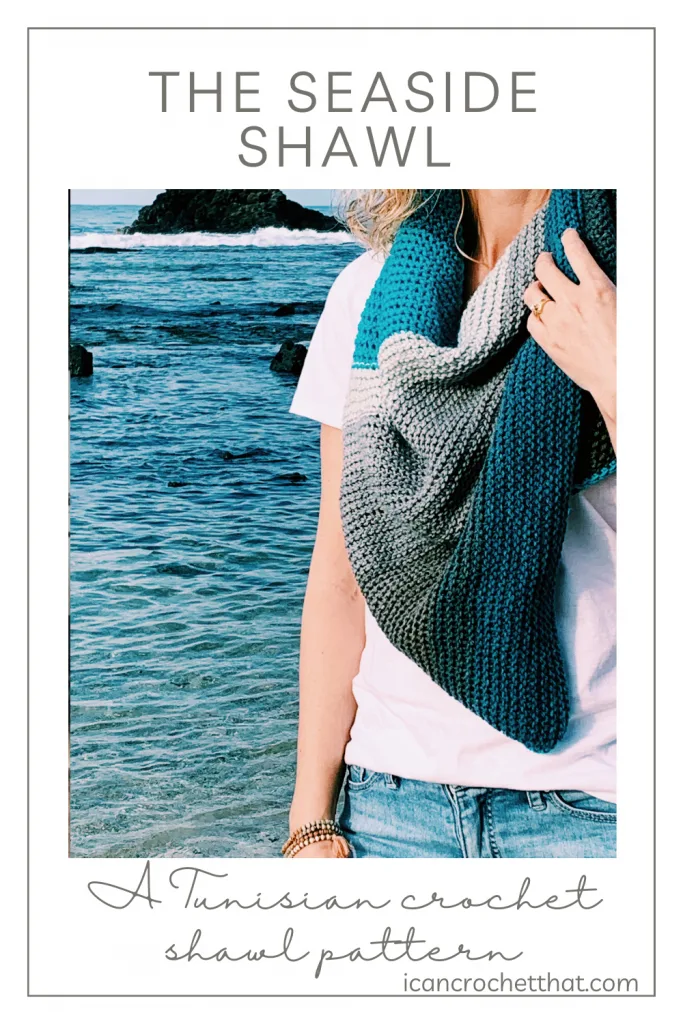 The Seaside Tunisian Crochet Shawl Pattern
I've been experimenting with Tunisian crochet for a little over a year now and my interest (or obsession) hasn't slowed down yet.
There are SO many stitches to try out, as well as techniques to create a different look and feel.
The two biggest complaints about Tunisian crochet are the curling of the edges and the lack of drape needed for some projects.
The good news is there are ways to eliminate curling (as well as decrease it and fix it) and there are definitely stitches that not only don't result in curling but also give you that drape you might be looking for.
This Tunisian crochet shawl has both.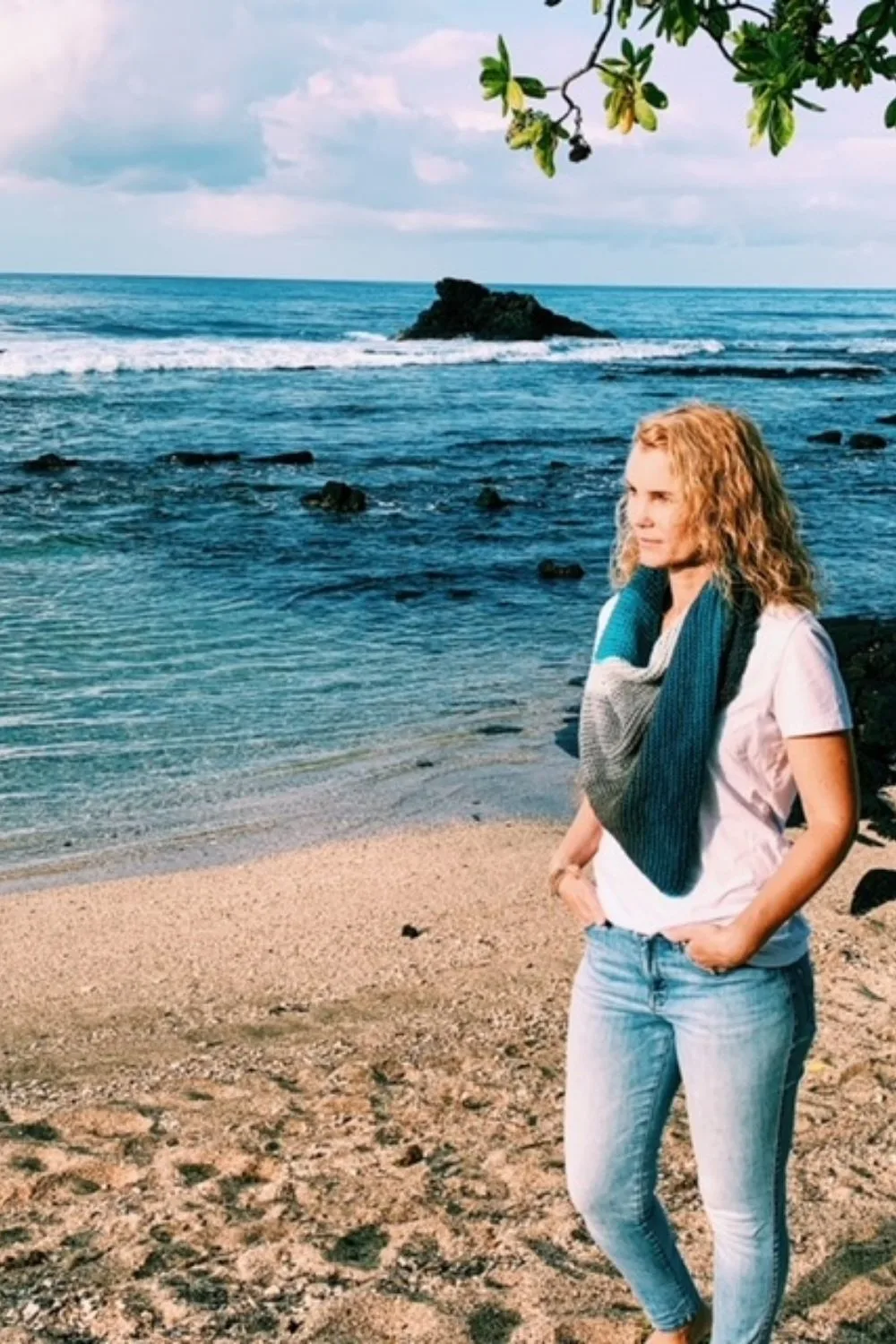 The Pattern
This shawl pattern is available for purchase on the I Can Crochet That shop here. It comes with photo and video tutorials.
I had one cake of Lion Brand's Mandala in Spirit leftover from another crochet project and wanted to create an easy pattern with it.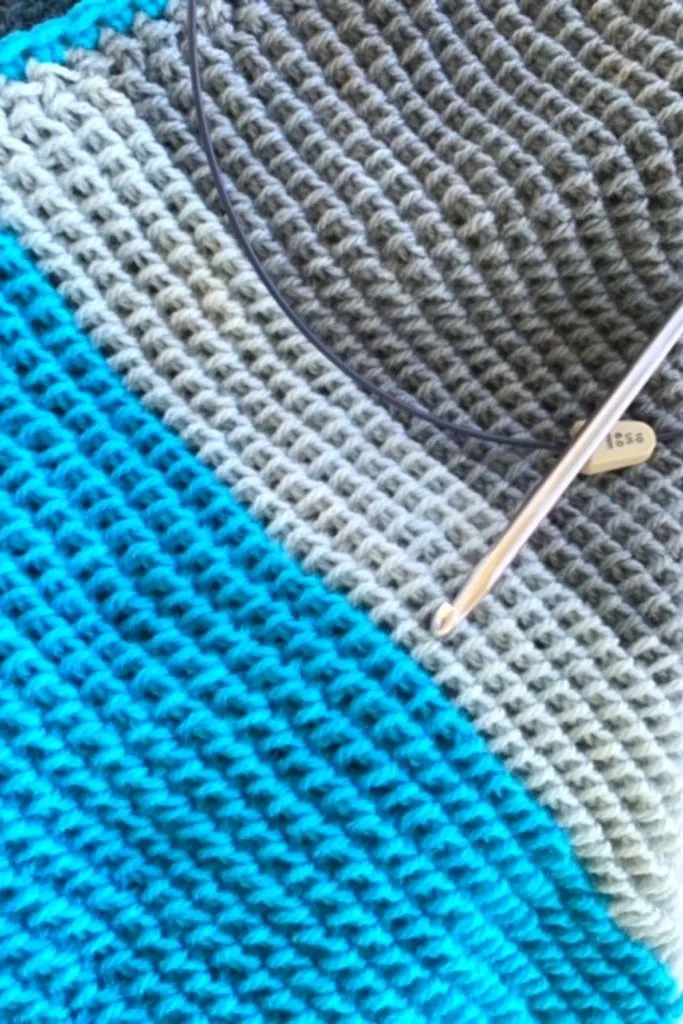 Just like Tunisian crochet, I've become pretty hooked on Mandala yarn crochet patterns. The range of colors is stunning and the self-striping makes it fun and easy to create beautiful striped items with it.
Here are a few of my favorites:
You can find more colors on Amazon here and Lion Brand here.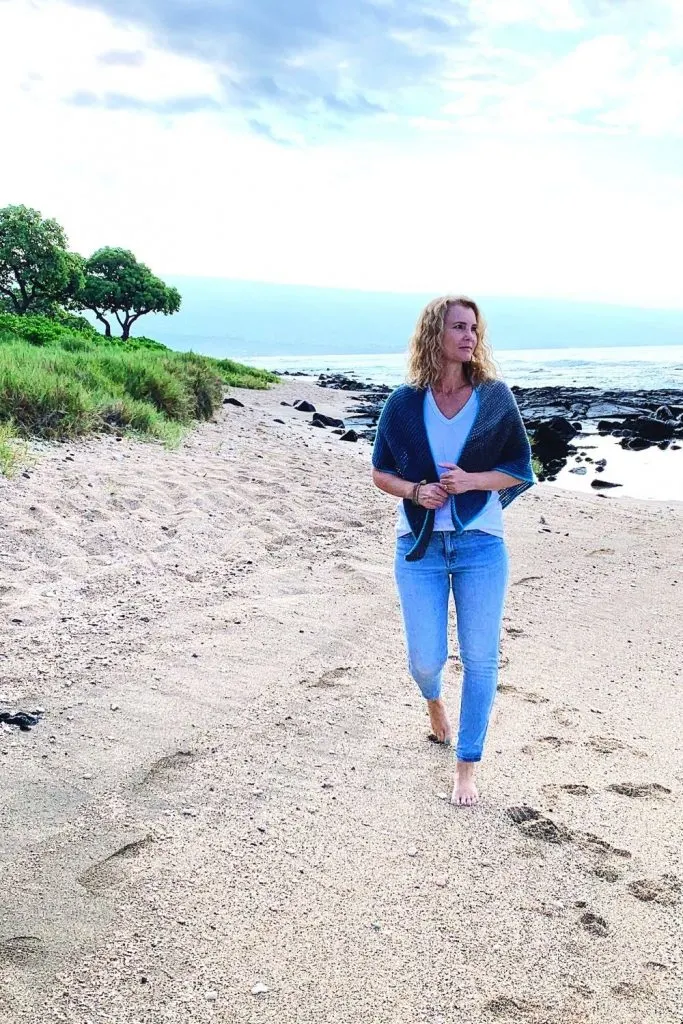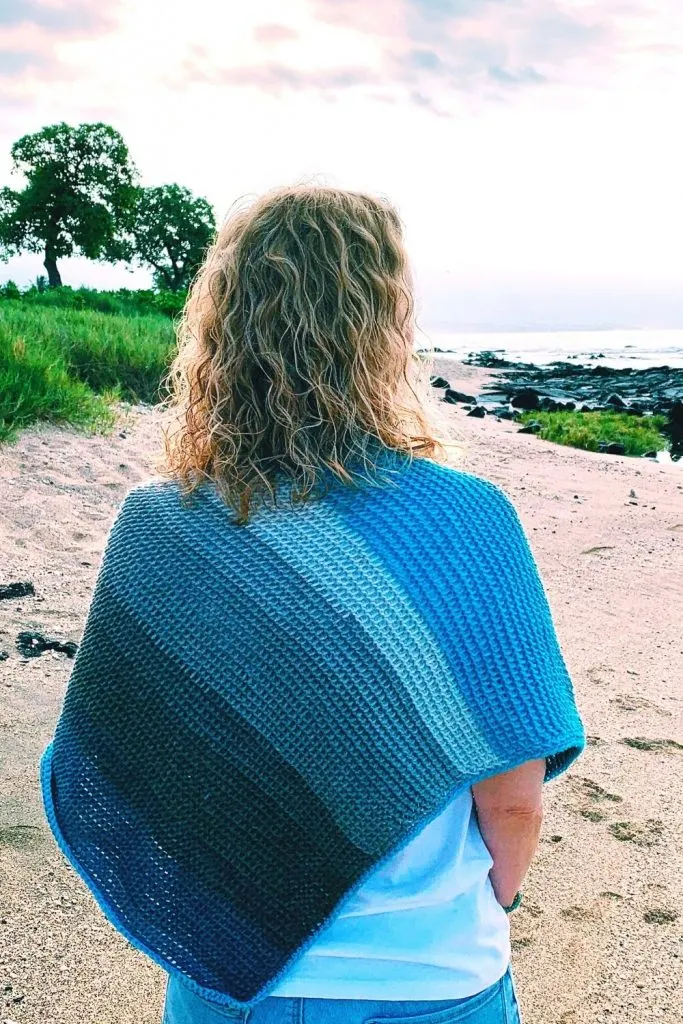 Purchase the pattern here.
Here are a few more scarf patterns you might enjoy: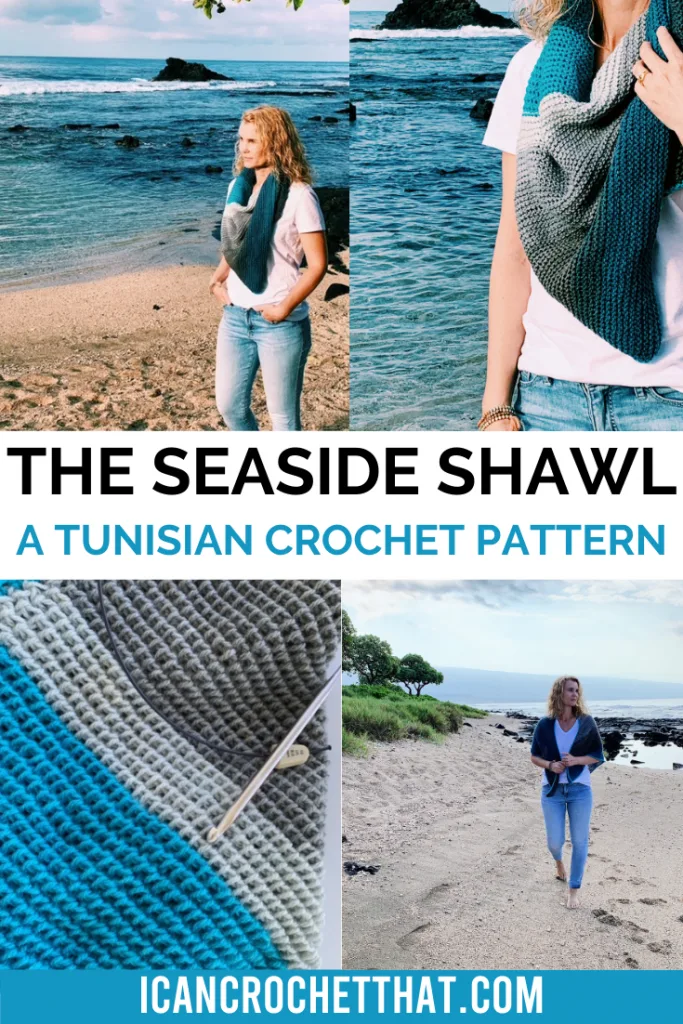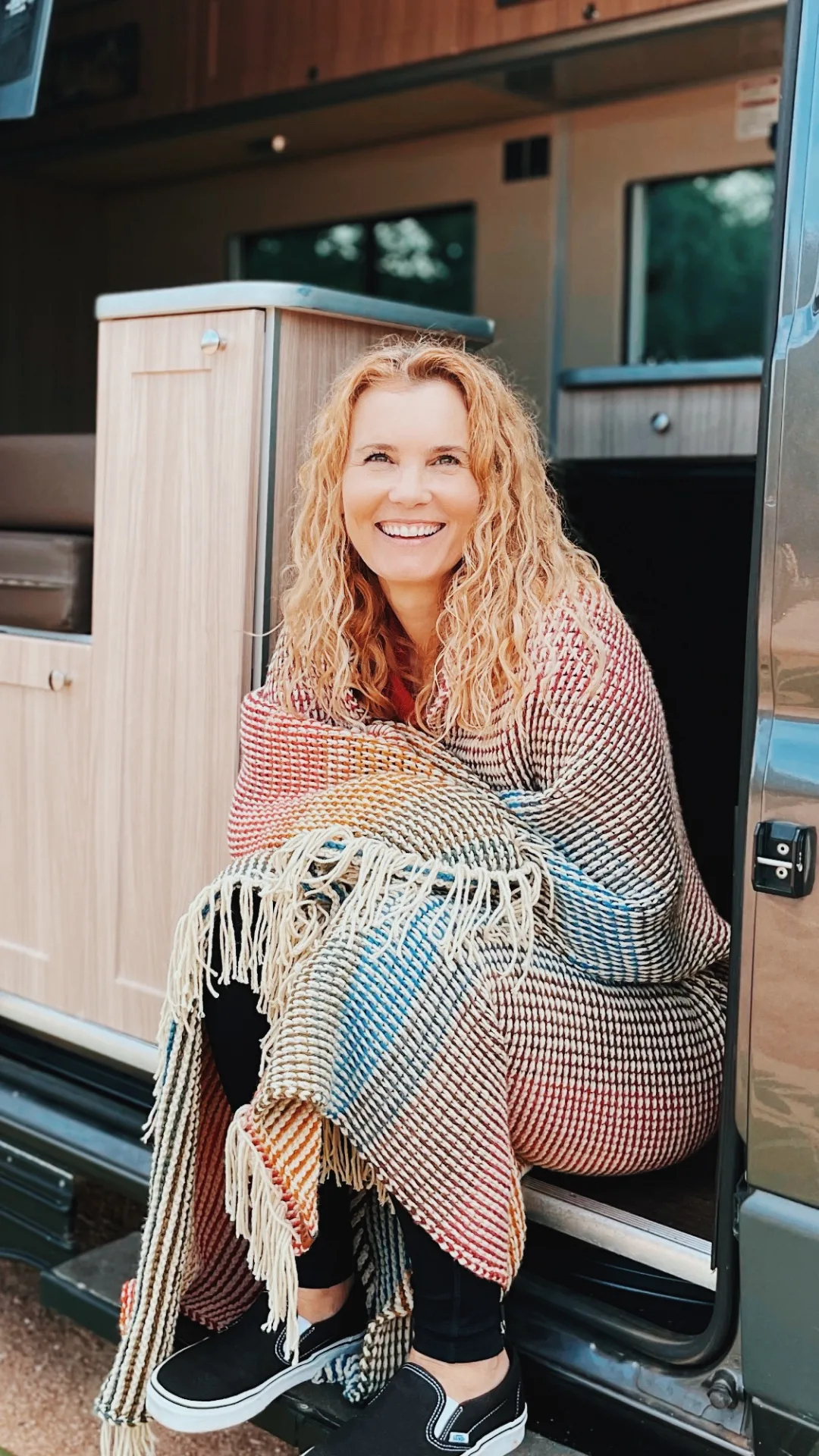 Hi! I'm Julie. I design modern crochet patterns and tutorials to help you learn to crochet. I've been crocheting for over two decades and with the gentle nudging of my husband, decided to turn this passion into a career. Although we travel a lot in our campervan, you'll never find me without a bag of yarn and projects.