Spring is upon us, my friends! We've rounded up 15 spring trends and how to recreate them with crochet.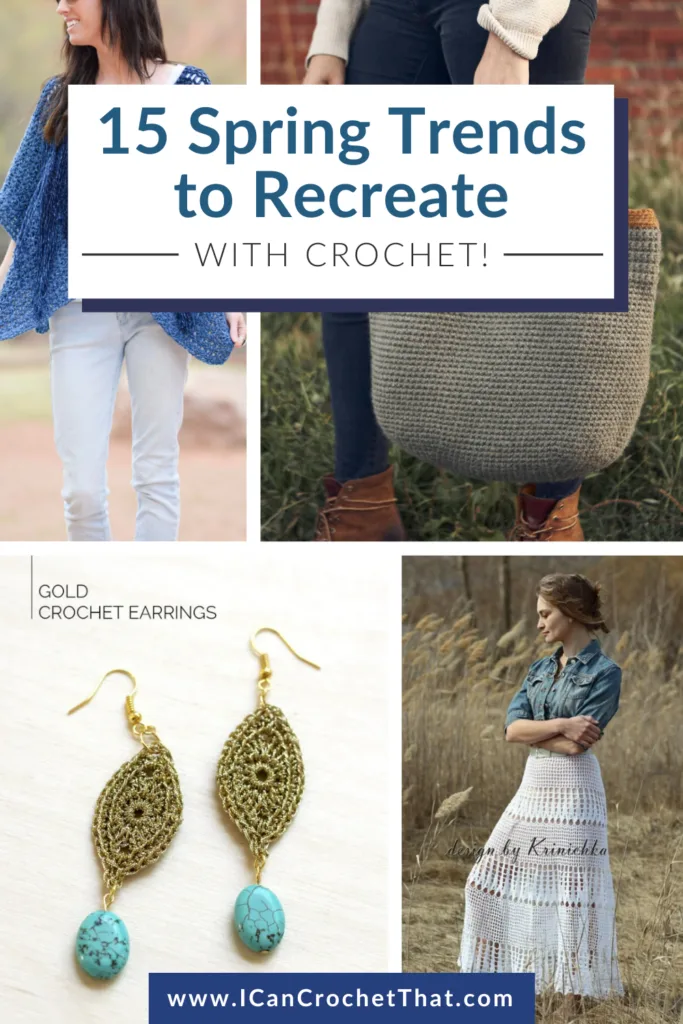 I don't know about y'all but here in Texas, March has brought major rain as well as major sun.
We've gotten over 80 degrees for the first time in a while and while I'm not quite ready to see the coziness of winter go, these fifteen trends for spring 2023 have me more excited than usual.
We have normal warm weather trends like maxi skirts and sunset color palettes, but this season several new trends have emerged that I'm dying to recreate.
From spring and summer black to cobalt blue to open-weave patterns (yep, crochet made the runway!), these trends have me ready to shed my winter clothes and jumpstart spring and summer.
15 Spring Trends You Can Recreate with Crochet
1. Red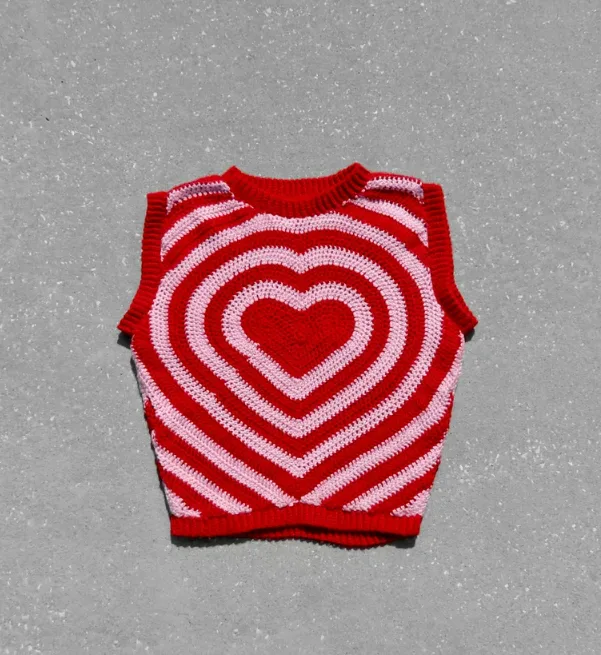 Various shades of red made the runway this year but basically, the bold the better.
Out with the light pinks and in with the bold and bright reds. Everything from deep reds to bright red-orange is in this season.
Use these colors in your projects this season to be on trend.
The Shell Top ($)
Heart Vest ($)
2. Maxi Skirts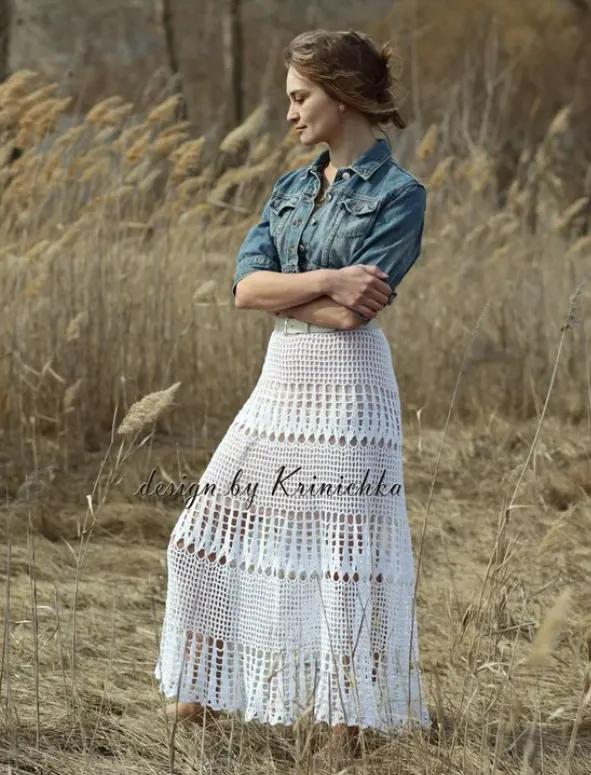 Forever one of my favorite trends, maxi skirts are back in style this season.
This time around, however, statement maxi skirts are more of a thing. Think big and bold designs!
Boho Maxi Skirt ($)
Versatile Crochet Maxi Skirt ($)
3. Gold Detailing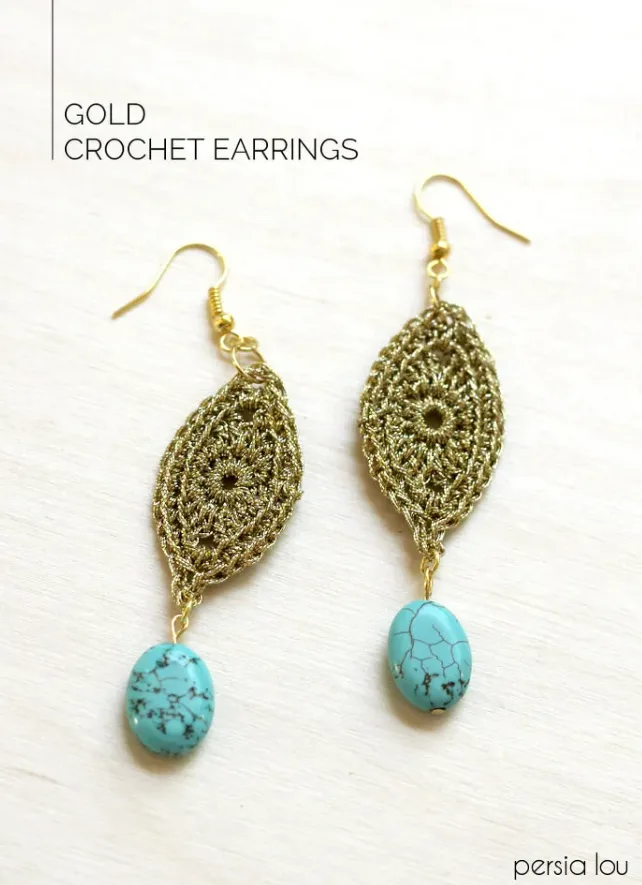 If there's one standout trend from the runway his year, it's metal.
Gold detailing and metallic fabrics absolutely dominated the runway this year.
Luckily, there are plenty of metallic yarns out there to recreate this top trend with. Gold detailing will look great in anything from earrings to skirts.
Here are a few patterns to try out this trend:
Crochet Bag with Heavy String Thread
4. Low Rise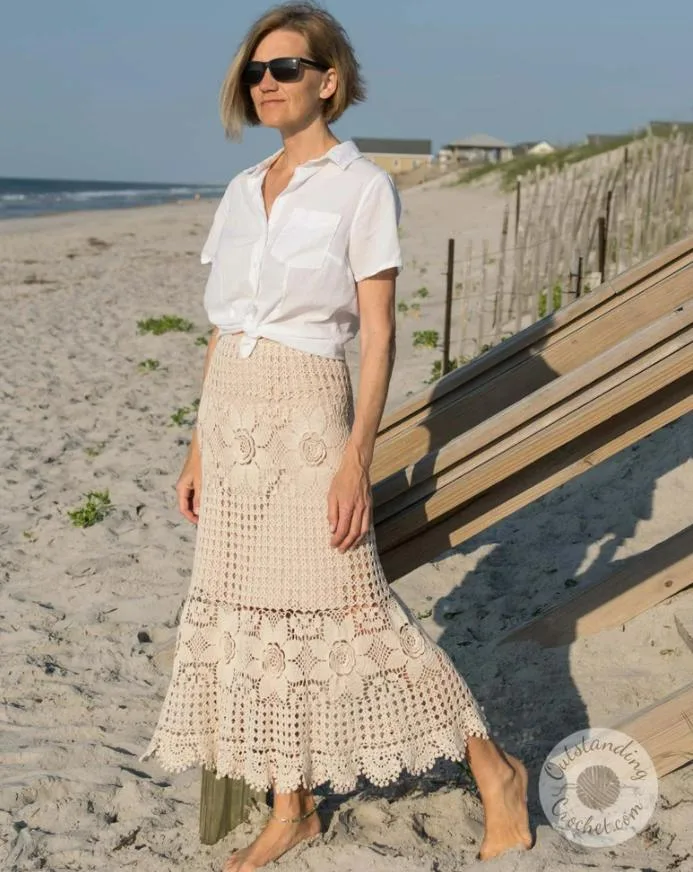 Low-rise slip skirts and maxi skirts were very prevalent on the runway this season.
Every style from lacy to statement is in, and luckily it's quite easy to crochet a lace skirt. Just use a weight 1 or 2 yarn with a 3mm hook to get the lacy look.
Here are a few patterns to try out this trend:
5. Cobalt Blue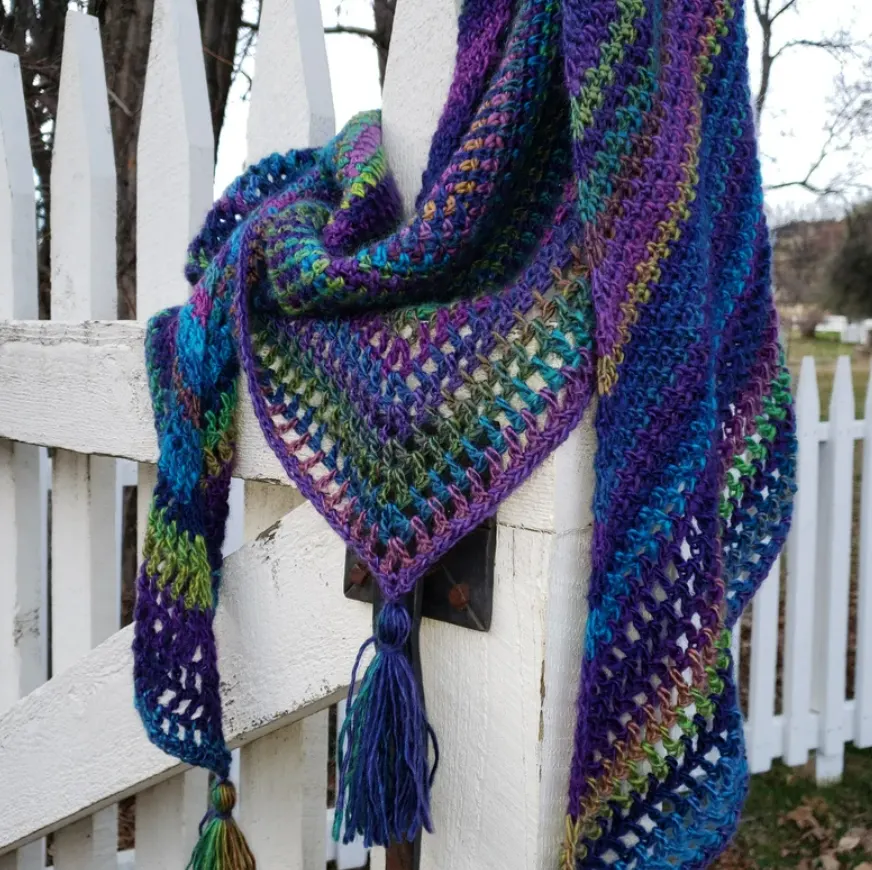 Cobalt was arguably the most prevalent color on the runway this year.
Taking a sharp left from 2022's color of the year, Fuschia, this year we go to the opposite end of the color wheel.
Cobalt blue is a lovely variation of blue that makes a normal garment stand out.
Here are a few patterns to try out this year's color:
Cobalt Magic Crochet Shawl ($)
6. Metallic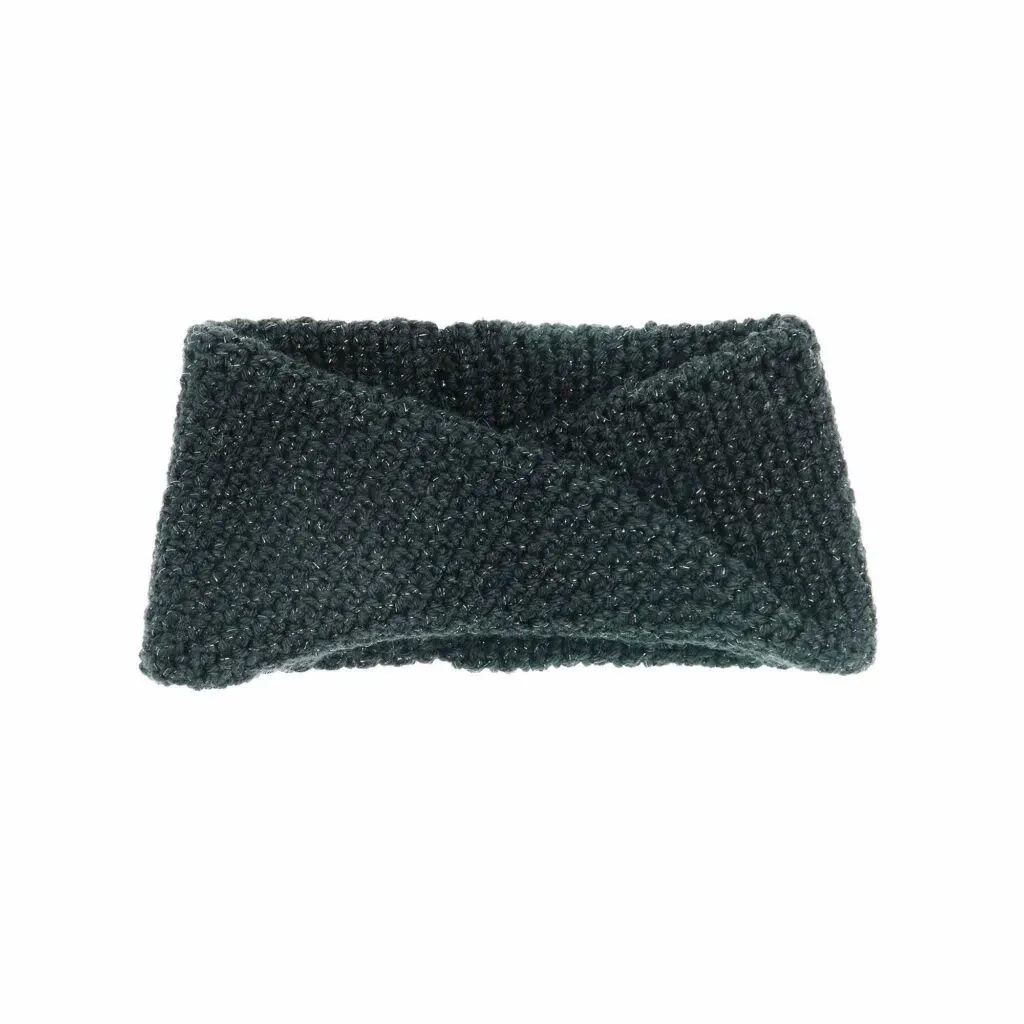 Along with gold detailing, we see an abundance of metallic on-trend.
Everything from accessories to statement garments has at least a little touch of metallic.
I have a few accessory patterns to try out this popular trend:
7. Sunset Ombré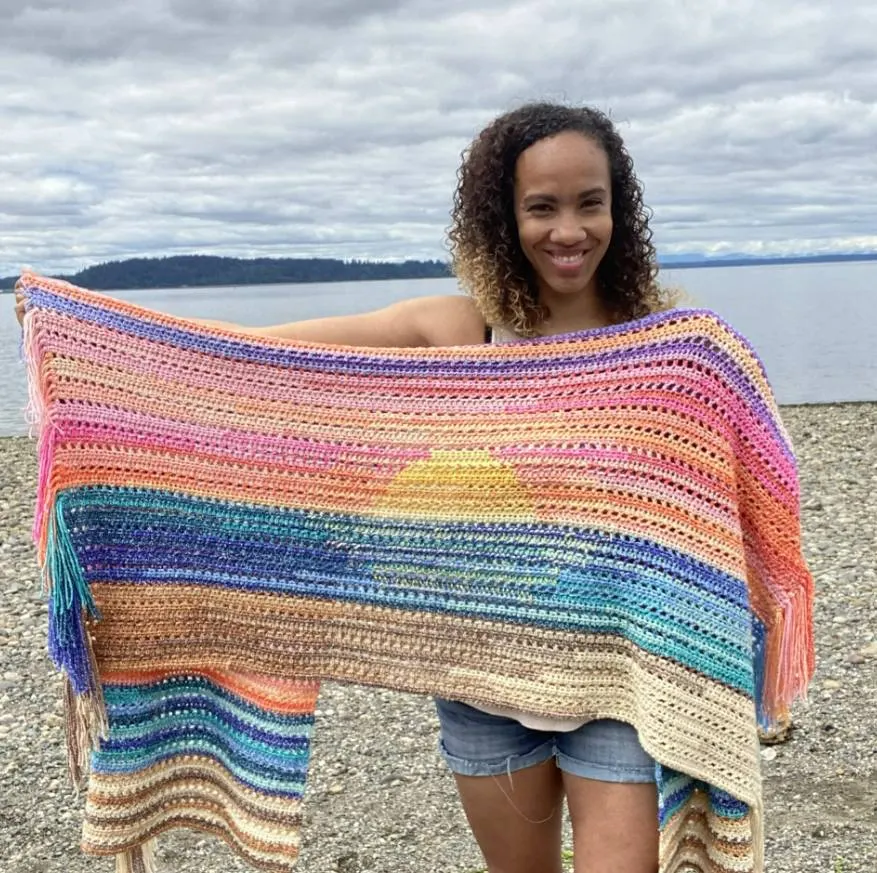 This is a perfect trend for the start of the warmer seasons.
Here in Texas, the summer sunsets are a standout, and that's what I thought of when I saw this sunset ombre trend.
You can recreate a closer-to-dark color palette with deep oranges, pinks, and purples, or you can opt for the bright sunset palette we all know and love.
Here are a few patterns to get you started:
8. Spring + Summer Black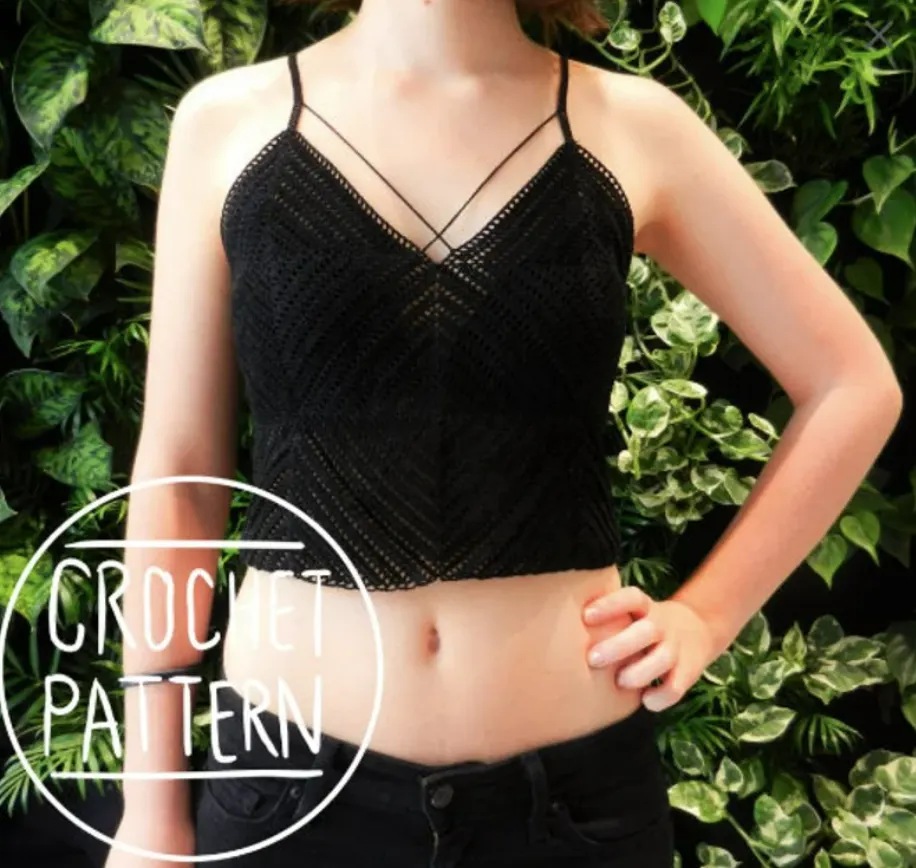 Black is definitely not the first thing that comes to mind when you think of spring, but the runway decided to go against the grain this year with an abundance of spring and summer black.
9. Heart Motifs
Heart appliques, prints, and motifs will be everywhere this season.
Strawberry Hearts Cardigan ($)
Heart On My Sleeve Cardigan ($)
10. Fringe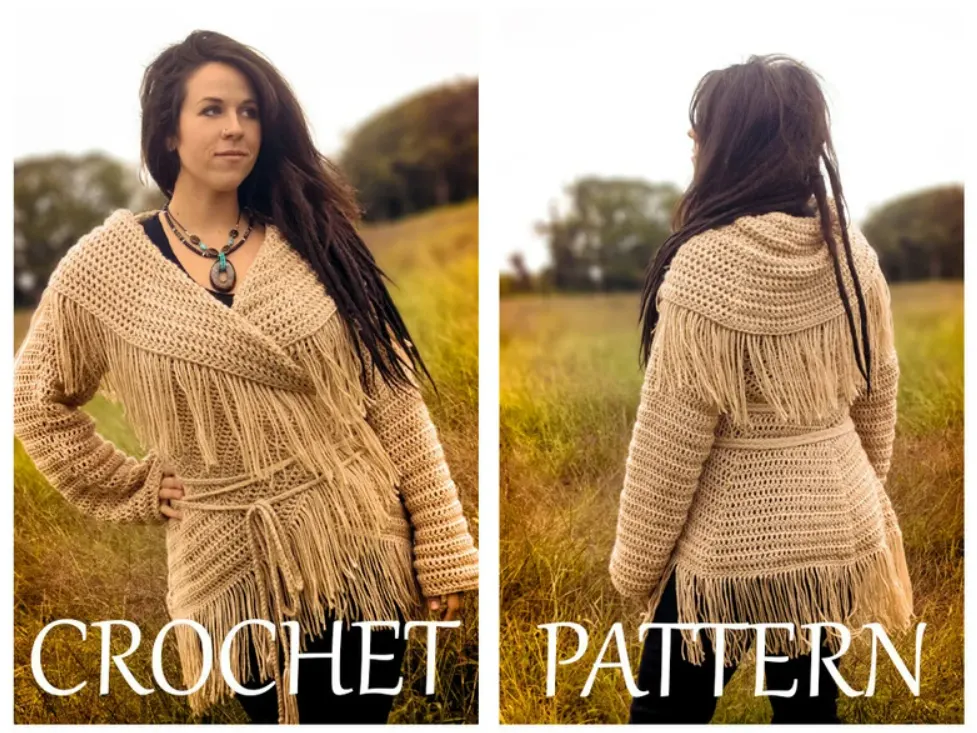 I feel like fringe is always in fashion, but it made an especially apparent appearance on the runway this season.
Rich, bold textures like feathers, tassels, and fringes are a big hit this spring, and this trend is super easy to recreate with crochet.
You can either focus the piece on the fringe or add it as a last-minute accessory, like to a blanket.
Here are a few patterns to try out the fringe trend:
Blush Rose Crochet Fringe Scarf
11. Denim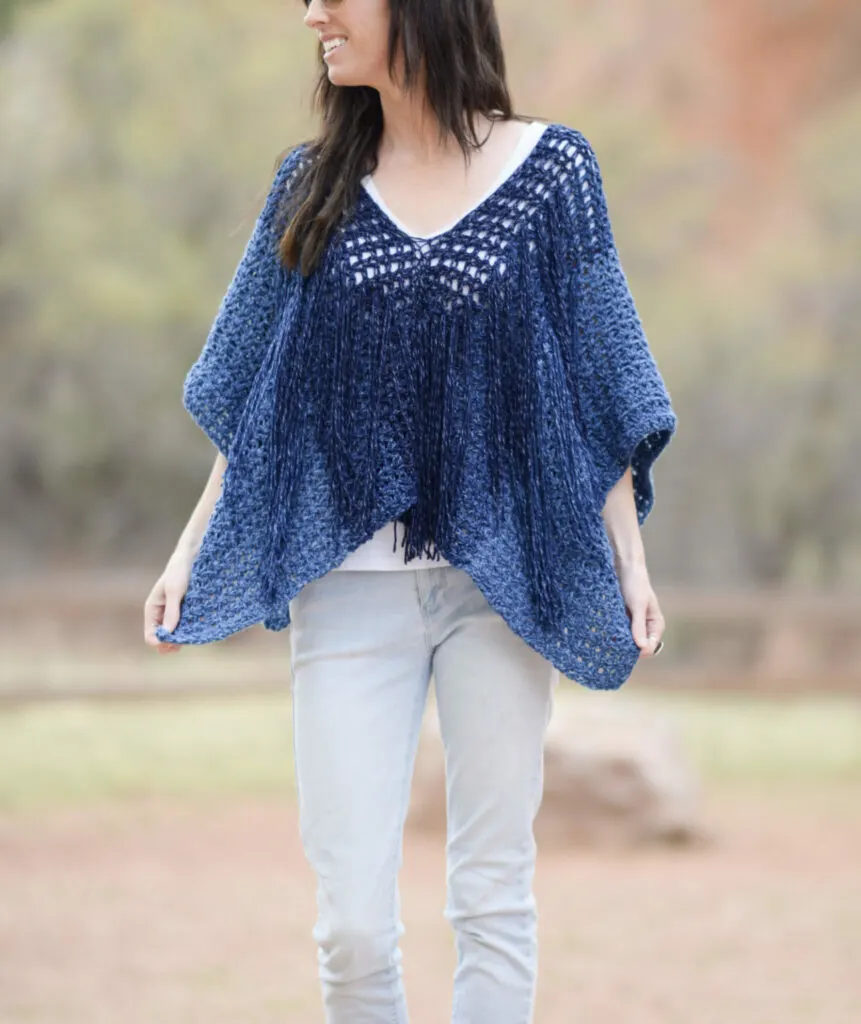 Denim appeared on the runway in multiple forms and fashions this year.
If you're feeling daring, you can try and recreate this trend with denim yarn, or cut up an old pair of jeans to make denim yarn and create it into something brand new!
12. Big Bags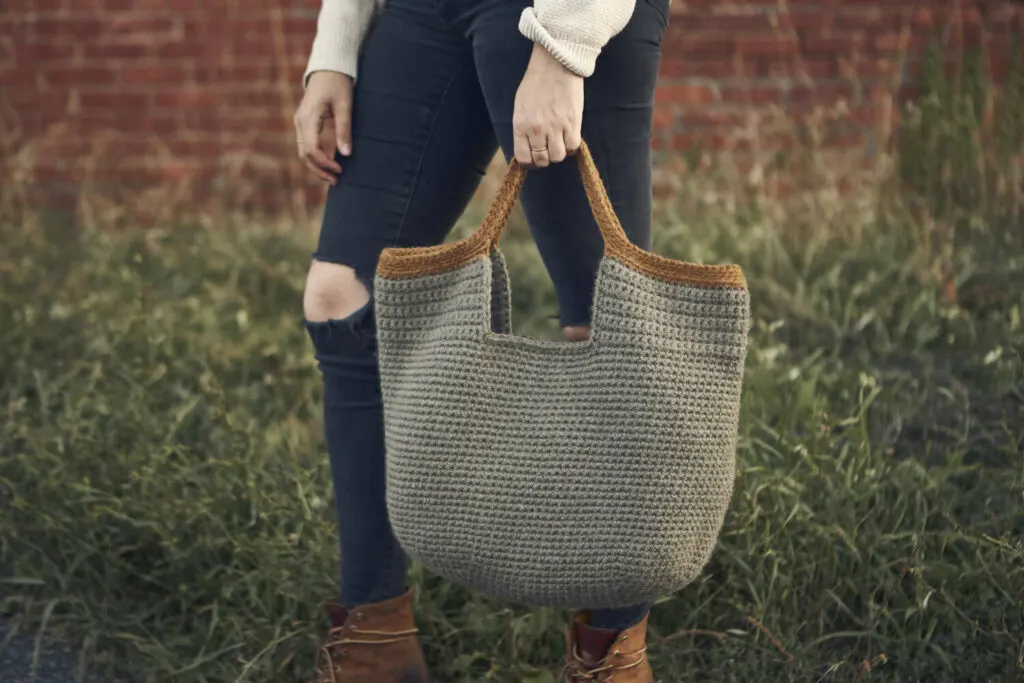 Gone are the mini totes and backpacks. This year it's all about big, and I mean EXTRA big.
Big purses and totes dominated the runway this season, and luckily this is something that's super easy to crochet.
13. Weave + Cobweb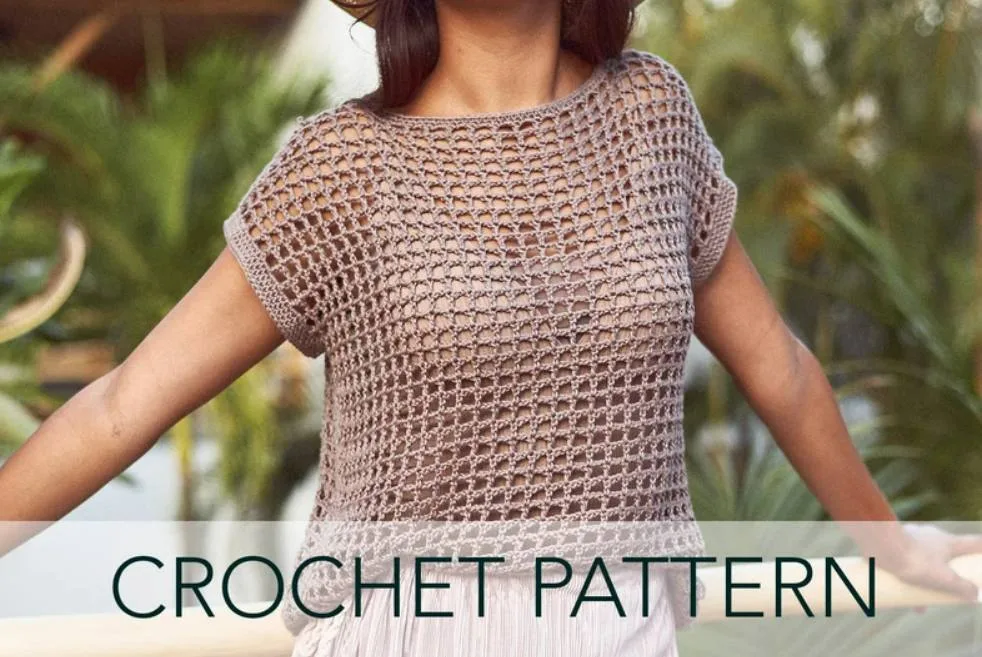 That's right-crochet made its appearance on the runway!
Lacy, breezy pieces are popular this season in the form of shawls, mini dresses, and more.
An easy way to nail this trend with crochet is to use an extra-large hook with thin yarn. That will give the cobweb look.
Here are a few examples:
Halloweb Top ($)
Net Mesh Top ($)
14. PJs As Fashion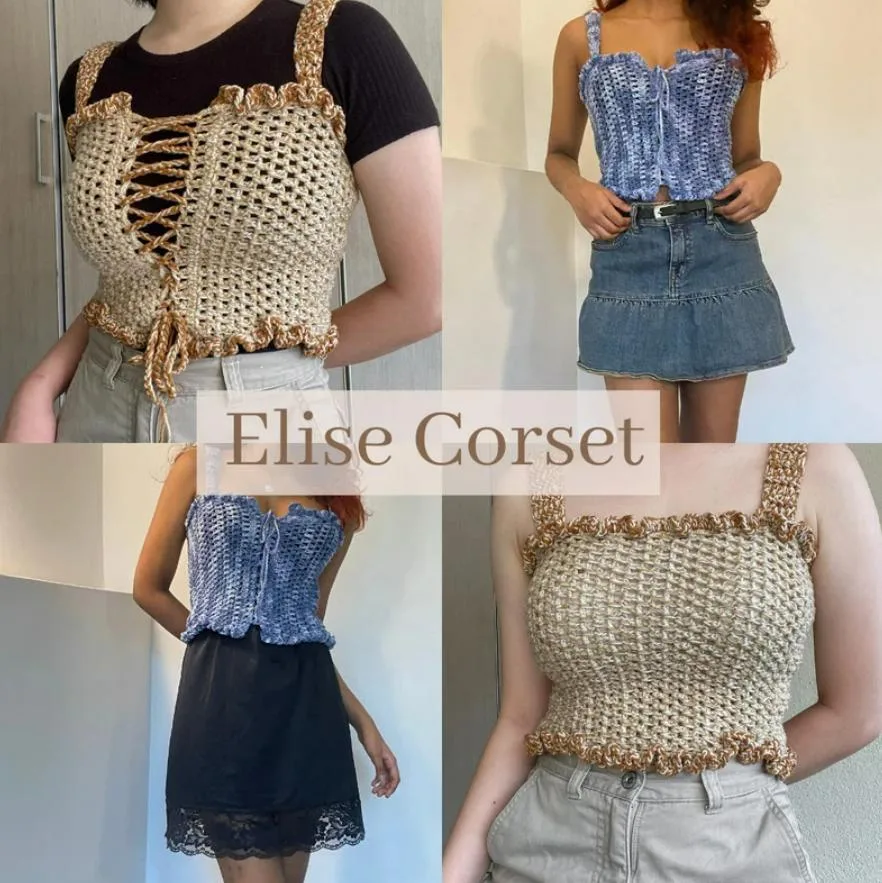 This season, what's in is out. (In terms of clothing, I mean.)
We saw a lot of pajamas and bustiers on the runway this season, but not for a pajama party.
We are styling loungewear for the outdoors with statement accessories and pairing them with normal garments.
Crocheting things like corsets is a perfect way to execute this trend this season.
15. Balletcore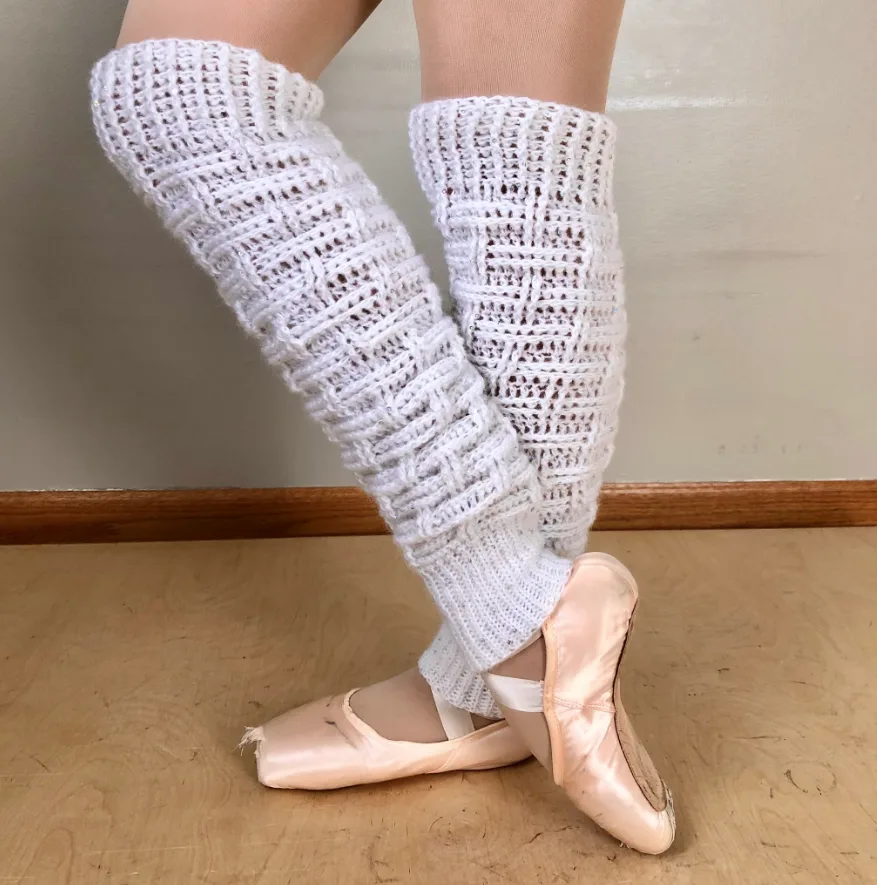 In the same vein as PJs as fashion, we also saw a lot of dance + ballet core.
Crochet Legwarmers, light pink and gray, and bodysuits were not few.
Execute this trend by crafting yourself a pair of legwarmers or other ballet-inspired gear:
What Was Trending Last Season?
Curious about what was trending last season? Two-piece crochet sets were super popular!
As well as vests, patchwork, and crochet crop tops.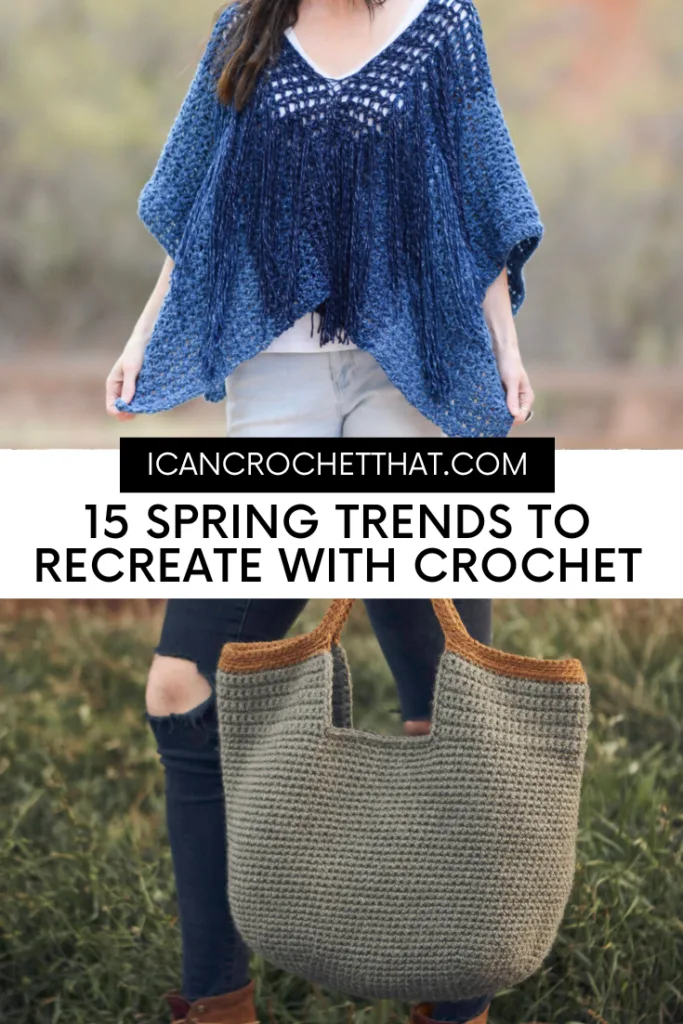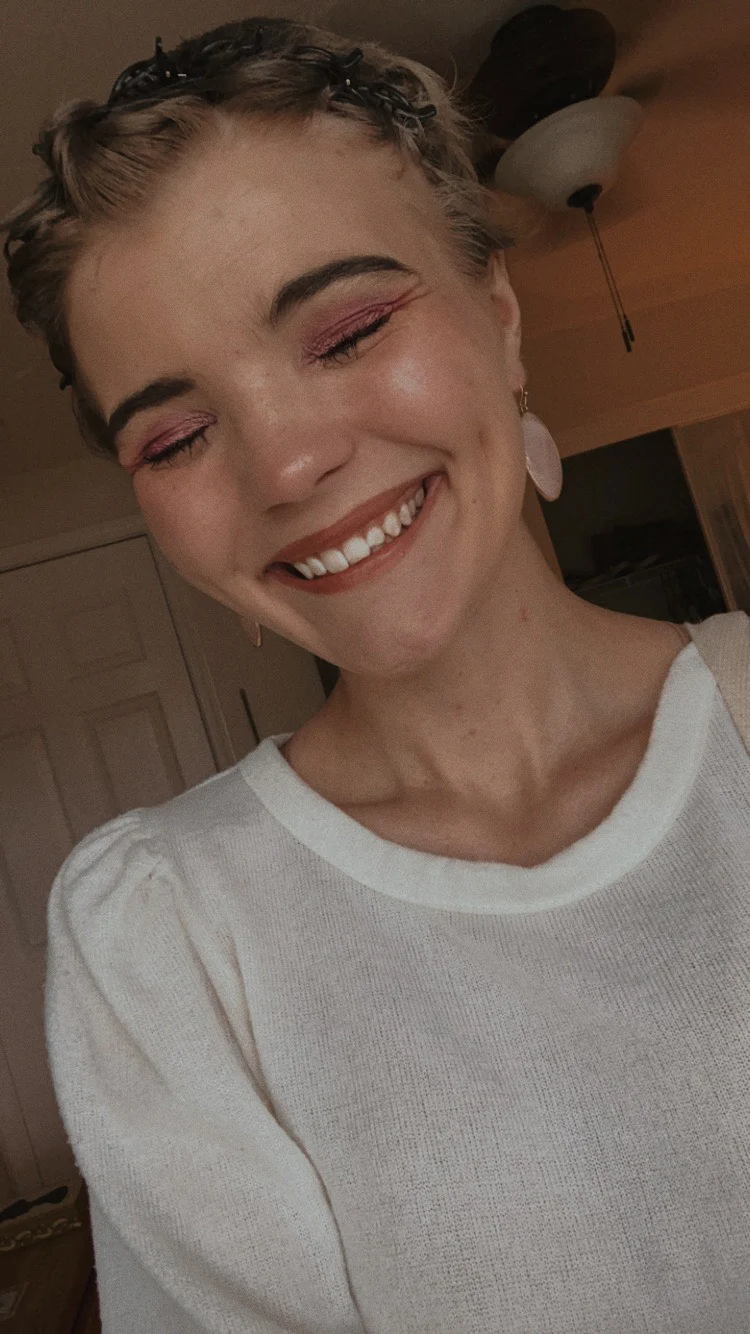 Hannah is the eldest of the Bonner family's three kiddos. She graduated from the University of North Texas with her Bachelors in Elementary Education. She enjoys reading, yoga, movies & TV, and (obviously) crocheting. She is excited about furthering her writing career & spending her days surrounded by yarn. All the yarn.